The North remembers that it used to be free. The other kingdoms could have remembered the same before they all voted "aye" for Bran the Broken.

RELATED ARTICLES
"Game of Thrones" wrapped up on Sunday in an episode that included a variety of "Thrones" greatest hits as well as some head-scratching moments.

RELATED ARTICLES
Six new paperbacks to check out this week.

RELATED ARTICLES
It was only a few months ago that BTS made history as the first-ever South Korean musical act to hold a concert at a Stateside stadium. When they...

RELATED ARTICLES
The U.S. Commerce Department will allow Huawei Technologies Co Ltd to purchase American-made goods in order to maintain existing networks and provide software updates to existing Huawei handsets. The U.S. government said it imposed the restrictions because of Huawei's involvement in activities contrary to national security or foreign policy interests. The new authorization is intended to give telecommunications operators that rely on Huawei equipment time to make other arrangements, U.S. Secretary of Commerce Wilbur Ross said in a statement.



RELATED ARTICLES
Predictably, the Friday cable ratings were dominated by the NBA.…
Krumulus, a small bookstore in Germany, has everything a kid could want: parties, readings, concerts, plays, puppet shows, workshops and book clubs.

RELATED ARTICLES
Over the past few days, DJ Khaled has been releasing videos to accompany tracks on his star-studded new album, Father of Asahd. On Monday (May...
In her memoir, "Under Red Skies: Three Generations of Life, Loss, and Hope in China," Karoline Kan personalizes the great changes occurring in her country.
Just a week after unleashing "Zulu Screams," GoldLink returned Monday (May 20) with the frenetic visual to the uptempo Bibi Bourelly and...

RELATED ARTICLES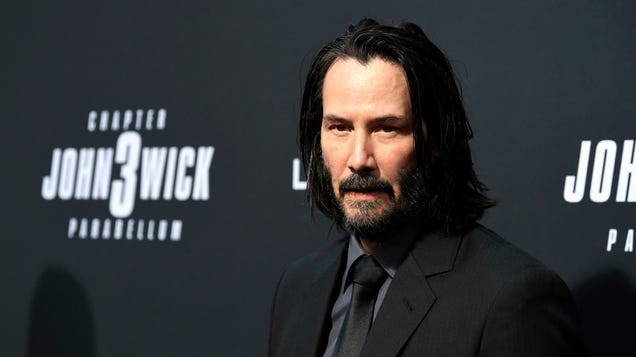 John Wick just beat the Avengers—or at least The Avengers in italics, because his movie made more money than their movie this weekend and there's no way he could actually beat the actual Avengers—but he's not going to that peaceful ending just yet. According to Variety, Baba Yaga will be back in just two years from…

Read more...



RELATED ARTICLES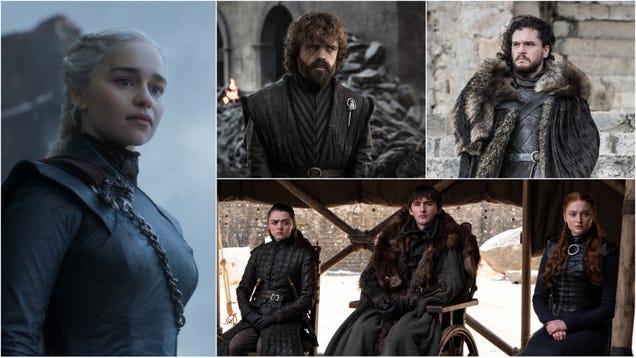 The ash has settled and new dawn rises over Westeros. The A.V. Club gives our final thoughts on this season of Game Of Thrones, how "The Iron Throne" did and did not work for us, and who the real winner of this whole game was. (It's Sansa.) Senior Writer Katie Rife and Managing Editor Caity PenzeyMoog are joined by…

Read more...


The tough sanctions imposed on Huawei by President Donald Trump could deal a blow to the many US firms that make up the Chinese tech giant's supply chain. American firms last year sold an estimated $11 billion worth of components to Huawei, which was put on a blacklist last week by Washington over national security concerns as trade frictions grow between the US and China. Trump's executive order could effectively ban makers of US hardware and software from selling to Huawei by requiring a special license from Washington.


Why is there still a Night's Watch? And does Sam owe a bunch of library fees?
As expected, Season 8 delivered a few big surprises and a lot of dead bodies. Here's look back at the major deaths, from most gut-wrenching to gratifying.

RELATED ARTICLES
Jose Luiz Gonzalez/ReutersThe U.S. Secret Service is now participating in a not-so-secret undertaking: dealing with the influx of migrants at America's southern border. According to a communication from the Department of Homeland Security's headquarters reviewed by The Daily Beast, the small law enforcement agency has sent personnel to the border already and is looking to send more in the coming weeks. The move came in response to a directive then-DHS Secretary Kirstjen Nielsen sent out earlier this spring asking each component of the department to find volunteers and dispatch them to the border. Even though it's most closely associated with the White House, the Secret Service—along with a host of other entities and agencies—is a component of DHS. And as a result, it's shipping people south. A DHS spokesperson did not dispute this reporting. "As we have consistently said, the Department is considering all options to address the humanitarian and security crisis at our southern border," said the spokesperson. "We will continue to work with our workforce to find dynamic solutions and funding to address this very serious problem. As part of this effort, it is our responsibility to explore fiscal mechanisms that will ensure the safety and welfare of both our workforce and the migrant population, which is also reflected in the supplemental request submitted to Congress."The Daily Beast reported last week that the arm of DHS that handles threats to America's cybersecurity and critical infrastructure, called the Cybersecurity and Infras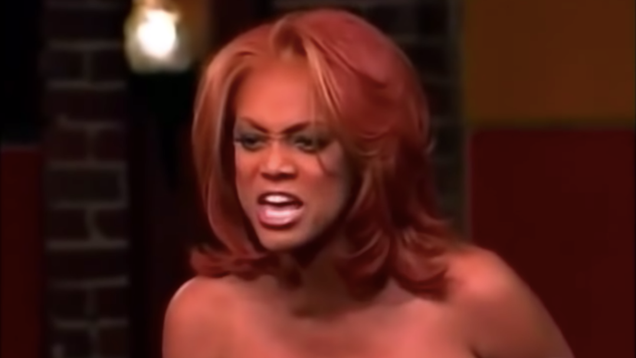 Memes come and go at a very fast pace, but some stand the tests of time and never get old. Tyra Banks has proven to be one of those memes—quite a few times, actually—with her unpredictable behavior on America's Next Top Model. There's that time she fainted in front of the girls. There's also the "
Demonstrators in Alabama and Missouri were out protesting recent anti-abortion measures passed in both states.


Warning: This story contains spoilers for the final episode of "Game of Thrones."
The view that John Bolton is driving Trump into military confrontation with America's principal foe in the Middle East is spreading across the globe.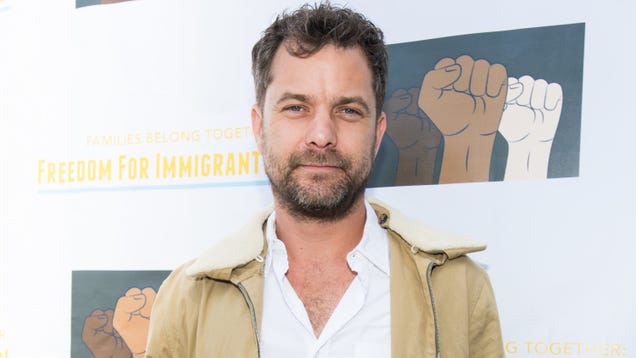 Except for a sci-fi detour with Fringe, Joshua Jackson's TV series thus far have been based in domestic drama. (See: the troubled, angsty teens of Dawson's Creek as well as the troubled, unfaithful adults of The Affair.) Continuing along that vein, Hulu announces that Jackson is joining the cast of its highly…

Read more...


Some 19.3 million U.S. viewers watched the series finale of television's "Game of Thrones" on Sunday - a record audience for the fantasy series, cable channel HBO said.
The actor, who played Sansa Stark, discussed the end of "Game of Thrones," the fan backlash and why Sansa's resiliency owed nothing to her abusers.
Mixed reviews, a stray water bottle and pleas for a spinoff for feisty teen assassin Arya Stark marked the end of "Game of Thrones," which came to a close on Sunday with one more shocking demise and an unlikely character named as king.
There are few moments in the history of reality television as memorable as Tyra Banks' iconic rant to a model while filming America's...
Joshua Jackson has been cast in a leading role in the upcoming Hulu limited series "Little Fires Everywhere." Jackson joins a cast that includes Reese Witherspoon, Kerry Washington, and Rosemarie DeWitt. Based on Celeste Ng's 2017 bestseller of the same name, "Little Fires Everywhere" follows the intertwined fates of the picture-perfect Richardson family and an […]


Apple Face ID parts supplier Lumentum Holdings Inc followed Google on Monday in clamping down on the business it does with Huawei Technologies, after U.S. President Donald Trump imposed a ban on the Chinese firm on national security grounds. A source told Reuters on Sunday that Google had suspended business with Huawei that requires the transfer of hardware, software and technical services, except those publicly available via open source licensing. While most U.S. suppliers have yet to issue statements on their position on the Huawei ban, Bloomberg reported that Intel Corp, Qualcomm Inc, Xilinx Inc and Broadcom Inc have all now told their employees they will not supply Huawei until further notice.


Many had questions: That's the person to lead the realm? Did the women of Westeros get shortchanged? And was that a water bottle under Samwell's chair?
South Bend, Ind., mayor Pete Buttigieg on Sunday declined to endorse any state-imposed limits on abortion, including those that take place in the third trimester, telling the audience at a Fox News town hall that the decision should always be left up to the mother.Asked by Fox News' Chris Wallace if he believed there should be "any limit on a woman's right to have an abortion," the upstart Democratic presidential contender argued that focusing on the stage of gestation at which a fetus can be aborted is misguided."No, I think the dialogue has gotten so caught up on where you draw the line, that we've gotten away from the fundamental question of who gets to draw the line, and I trust women to draw the line when it's their life," Buttigieg answered.Wallace then asked about abortion in the third trimester before quickly dismissing Buttigieg's suggestion that the question was "hypothetical" by pointing out that roughly 6,000 third-trimester abortions occurred last year."So, let's put ourselves in the shoes of a woman in that situation. If it's that late in your pregnancy, that means almost by definition you've been expecting to carry it to term," Buttigieg said. "We're talking about women who have perhaps chosen a name, women who have purchased a crib — families who then get the most devastating medical news of their lifetime, something about the health or the life of the mother that forces them to make an impossible, unthinkable choice.""The bott
There's plenty of rock on Steven Van Zandt's first album of original material in 20 years. There's also soul and funk and some mean...
The awards ceremony, presented by the Boston Theater Critics Association, also honored Melinda Lopez and Broadway-bound Faye Dunaway.
PHOENIX (AP) — A Border Patrol agent in Arizona sent texts calling immigrants "savages" and "subhuman" the month before using his patrol vehicle to knock over a Guatemalan man who was trying to flee, prosecutors say.


Cold Spring is home to excellent hikes, a bucolic Main Street and scads of suburban charm. It's also a launch site for awesome kayak tours of the Hudson.
Country superstar Jon Pardi announced on Monday (May 20) his highly-anticipated new album, Heartache Medication, set for release on ...
KIEV, Ukraine (AP) — The latest on Ukrainian politics (all times local):


In "The Guarded Gate" Daniel Okrent explores the 1920s nativist and eugenicist movements that led to the 1924 law practically shutting down immigration to America.
A dragon passed final judgment regarding the jagged, twisted chair that made everyone so power hungry. But perhaps the throne was a good judge as well.
In his new book, "The Queen," Josh Levin reveals that Linda Taylor was a scammer of epic proportions, a kidnapper and possibly even a murderer.
But sometimes quantity doesn't trump quality.


Having become the first Republican in Congress to call for the impeachment of Donald Trump, Justin Amash reward is a challenger for his seat.The Michigan congressman brought the wrath of his entire party into himself with a number of tweets over the weekend suggesting that the possible attempts of obstruction of justice against the president raised by special counsel Robert Mueller amounted to "impeachable conduct".Mr Amash said Mr Mueller had identified "multiple examples of conduct satisfying all the elements of obstruction of justice" during his investigation into Russian election interference, adding that "any person who is not the president of the United States would be indicted based on such evidence".Attorney general William Barr said that the 11 examples raised did not constitute obstruction of justice, with the Mueller report having already said that the president was not involved in a conspiracy with Russia to sway the 2016 presidential election.But Mr Amash accused Mr Barr of having "deliberately misrepresented" the investigation and that it was up to Congress to decide what happens next."Contrary to Barr's portrayal," Mr Amash tweeted. "Mueller's report reveals that President Trump engaged in specific actions and a pattern of behaviour that meet the threshold for impeachment," he added. Talking about impeachment he said it "simply requires a finding that an official has engaged in careless, abusive, corrupt or oth
The awards, celebrating high school theatre in the Greater New York region, were presented May 19.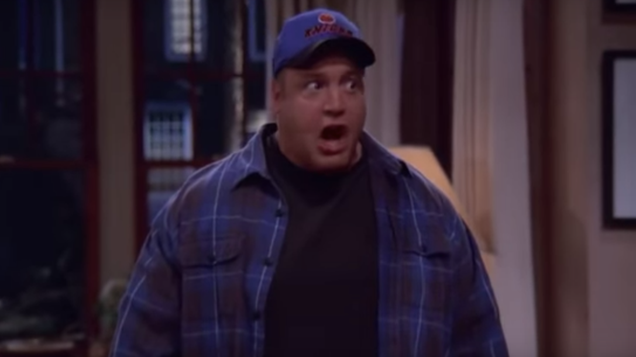 My eyes are getting weary
My back is getting tight
I'm sitting here in traffic on the Queensborough bridge tonight
But, I don't care 'cause all I want to do...
is cash my check and drive right home to post a tweet about Game Of Thrones 12 years after this sitcom went off the air

Read more...


AUBURN, Ala. (AP) — The Latest on shootings of police officers in Auburn, Alabama (all times local):


Elizabeth Warren is all about making plans, and she's bringing her expert policy-making skills to social media.The 2020 presidential candidate has plans to forgive student debt, rebuild the middle class, and even end the opioid crisis. But she's also open to helping people navigate their tricky love lives.On Saturday, comedian Ashley Nicole Black asked her 88,000 followers if they thought Warren had a plan to fix her love life. On Sunday, Warren, queen of policies, unexpectedly replied to the tweet directly."DM me and let's figure this out," Warren tweeted. Simply iconic. DM me and let's figure this out. -- Elizabeth Warren (@ewarren) May 19, 2019SEE ALSO: Elizabeth Warren takes a 'hard pass' on Fox News town hallBlack was absolutely shook upon receiving Warren's response, and she tweeted a screenshot of the exchange, along with the words, "I am deceased. And ready to welcome new love in my life. And then get our new pres elected. ~~~~ shehasaplan" We stan a Queen. Nay, a PRESIDENT. https://t.co/WIPCbUzWNJ -- Ashley Nicole Black (@ashleyn1cole) May 19, 2019Other Twitter users were equally impressed by Warren's hilarious tweet, and digitally bowed down to the Democratic candidate by showering her with praise. Welp, she did it. Elizabeth Warren just won the presidency. Give her the White House, the Iron Throne, a Nobel prize, a pony, whatever she wants. pic.twitter.com/AlKOC9oFDy -- Chuck Wendig (@ChuckWendig) May 19, 2019 This is the most magical thing I've ever seen happen on this
The performance by Madonna, criticised by some, has popped up on her YouTube - and it sounds a bit different.
As we learned with recipes for beef, lamb, pork, and poultry, cooking en cocotte_cooking a protein in a covered pot with little to no liquid_concentrates flavor.


Congressman was dismissed by fellow Republicans and rebuked by Trump after saying he engaged in 'impeachable conduct' * Follow the latest in US politics - liveJustin Amash on 28 March 2017. Photograph: J Scott Applewhite/APAs the only Republican in Congress to call for the impeachment of Donald Trump, Justin Amash is facing his own party's wrath.In a series of tweets on Saturday, the Michigan congressman said attempts to obstruct justice as outlined in special counsel Robert Mueller's report on Russian interference in the 2016 election amounted to "impeachable conduct". He also accused the attorney general, William Barr, of misleading the US public.In the 48 hours that followed Amash's intervention, the five-term libertarian was rebuked by the president, dismissed by Republican colleagues and challenged from the right in his district.Jim Lowe, a Michigan state representative, said on Sunday he would run for Amash's seat in the Republican primary next year."I am a pro-Trump, pro-life, pro-jobs, pro-second amendment, pro-family values Republican," Lowe said in a statement. "Justin Amash's tweets yesterday calling for President Trump's impeachment show how out of touch he is with the truth and how out of touch he is with people he represents."Trump said he was "never a fan" of the congressman he called "a total lightweight who opposes me and some of our great Republican ideas and policies just for the sake of getting his name out there through controversy".Trump insisted Mueller's report had
For months, tension between the US and Iran has been simmering - with Washington urging allies not to do business in Tehran, and Iranian proxies or allies launching attacks at the US and its partners, including two ballistic missiles reportedly fired towards Jeddah and Mecca on Monday.And the rhetoric is escalating. "In this face-off they are the ones who will be forced to retreat," said Iran's supreme leader, Ayatollah Ali Khamenei, in a speech last week. "If Iran wants to fight," US president Donald Trump wrote in a tweet after a rocket fell about a mile from the US embassy compound in Baghdad on Sunday, "that will be the official end of Iran".Fears of a full-on war between the US and Iran have spiked in recent days. But the two countries and have been locked in a low-simmering conflict for decades.It's not a very cheery relationship. More often than not they have managed their considerable disagreements through threats, hostage-taking, economic blackmail, bombings and assassinations. The conflict began shortly after Iran's Islamic revolution, when students stormed the US embassy in Tehran in 1979, holding Americans hostage for 444 days, in an expression of anger for Washington's quarter-century of support for the dictatorial monarch it installed after a 1953 CIA-backed coup. The animosity continued during the 1980s, when Tehran's allies bombed US embassies and military barracks, and the US torpedoed Iranian ships in the Persian Gulf. In the 1990s, the US sought to strangle and isolate I
A US Border Patrol agent charged with allegedly hitting a migrant with a truck had a long history of making hostile statements about border-crossing immigrants, say prosecutors.Matthew Bowen, 39, allegedly texted another border agent with the message: "PLEASE let us take the gloves off trump!" He also said migrants were "disgusting subhuman s*** unworthy of being kindling for a fire" in November 2017. Less than two weeks later, prosecutors say, Mr Bowen hit one such migrant with his truck, coming inches away from running the man over - and then lied about the incident in a report.The texts came to light in filings last month in the US District Court in Tucson, Arizona, as Mr Bowen's lawyer fought to suppress a flurry of messages in which the agent used slurs and made light of violence by agents.But Mr Bowen's views are hardly extraordinary, argued his lawyer, Sean Chapman. Rather, his sentiments are "commonplace throughout the Border Patrol's Tucson Sector," Mr Chapman wrote, adding that such messages are "part of the agency's culture."The Tucson Sector of the Border Patrol did not immediately return a message about the texts, though it told The Arizona Daily Star that agents are "held to the highest standards, and any action of misconduct within our ranks will not be tolerated".The inflammatory messages are the latest public relations challenge for an overwhelmed agency facing a massive wave of asylum seekers at the southern border and regular allegations from immigration and civi
U.S. and European chipmakers fell sharply on Monday amid worries the Huawei Technologies suppliers may suspend shipments to the Chinese firm due to a U.S. crackdown. The selling came after Nikkei Asian Review reported that Infineon had halted shipments to Huawei after Washington added the world's No. 2 smartphone maker to a trade blacklist last week, imposing restrictions that will make it difficult to do business with U.S. companies. Reuters reported that Alphabet Inc's Google had suspended some business with Huawei and Lumentum Holdings Inc, seen as a major supplier of Apple Inc's face ID technology, said it had discontinued all shipments to Huawei.


After an errant coffee cup caused earlier uproar, fans spotted another blunder
Alphabet Inc's Google has suspended business with Huawei that requires the transfer of hardware, software and technical services except those publicly available via open source licensing, a source familiar with the matter told Reuters on Sunday, in a blow to the Chinese technology company that the U.S. government has sought to blacklist around the world. Holders of current Huawei smartphones with Google apps, however, will continue to be able to use and download app updates provided by Google, a Google spokesperson said, confirming earlier reporting by Reuters. "For users of our services, Google Play and the security protections from Google Play Protect will continue to function on existing Huawei devices," the spokesperson said, without giving further details.


"Won't you save Glenn Close's spleen?"
The R-rated thriller was No. 1 in North America with $57 million in ticket sales, by far a series best. Two other new wide-release movies flopped.
Mustard took over Power 106's Liftoff Edition concert festival on Saturday night (May 18) with a dynamic headlining set. In the...
The Netherlands might have won the Eurovision Song Contest 2019 in Tel Aviv, but it was Madonna's political message that stole the...
Argentine soccer great Diego Maradona is set to miss out on the Cannes premiere of a documentary about his life and career, due to "a shoulder injury requiring medical attention", the film's publicists said on Sunday.
Brexitcast, You, Me and the Big C and My Dad Wrote A Porno also won at the British Podcast Awards.
Broadcast primetime live same-day ratings for Friday, May 17,…
The singer manages to make a political statement at Eurovision while fans are mixed about her performance.

It's morning again in America, because Aquaman fans are getting the spin-off they deserve. According to The Hollywood Reporter, Warner Bros. is working on a movie all about the Trench, the place where more civilized aqua-people are sent to be sacrificed in the briny deep (not to be confused with ... More »