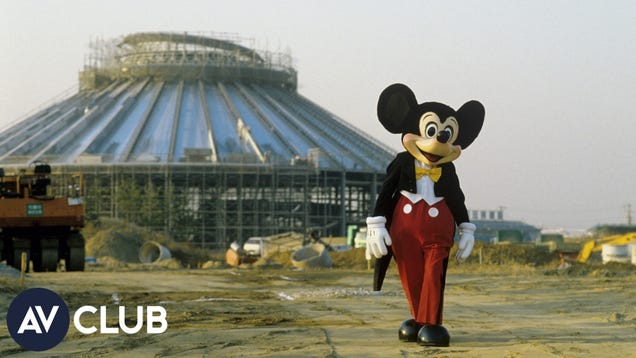 It's Disney launch day, meaning hordes of new subscribers are well into their second or even third watch of The Goofy Movie by now (we presume). But after audiences consider themselves appropriately "Goof'd," the new streaming platform is ready to offer them a bounty of streaming titles from the larger Disney archives

Read more...



RELATED ARTICLES
Key excerpts from "A Warning," a book by an anonymous senior administration official about President Trump and his administration.



RELATED ARTICLES
The much-anticipated Disney has officially arrived on Tuesday (Nov. 12), giving users in the USA, Canada and the Netherlands full access to the...
This week was no different than the last few, with…

RELATED ARTICLES
The "High School Musical" update and "Encore!" take the stage at Disney Plus, but with differing results.
"Rick and Morty" returned on top of the Sunday cable…
Creator Tim Federle and star Kate Reinders reveal the story behind the new TV show, how their Broadway experience affected the story, and their own high school musical memories.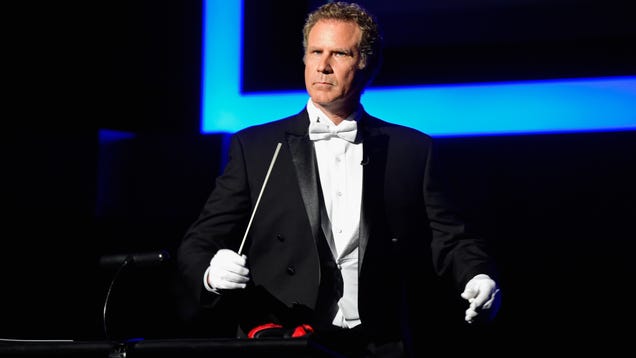 It's always going to feel a little odd when a returning Saturday Night Live alumnus is ceremoniously entered into the Five-Timers Club. It's especially odd for someone like Will Ferrell, who is a Studio 8H legend that was so embedded in the fabric of the late-night sketch show from 1995 to 2002. In any case, Deadline…

Read more...



RELATED ARTICLES
The host of "Patriot Act" shares what he watched, read and listened to this week.
The British comedian, notorious for his awards-show mockery, will serve as M.C. of the show for a fifth and, he says, final time.
Walt Disney Co said demand for its much-anticipated streaming service, Disney , was well above its expectations in a launch on Tuesday marred by complaints from users about glitches and connection problems.
After repeatedly stating he would never take the job again, Ricky Gervais is returning to host the Golden Globes for a record fifth time.  The...

RELATED ARTICLES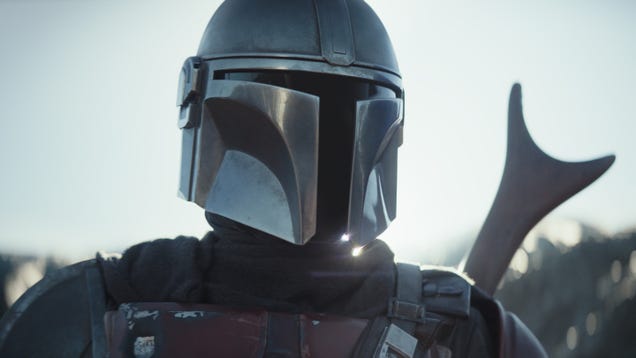 The plot of The Mandalorian's premiere episode is very simple. A bounty hunter catches an escaped criminal and returns him to his boss. Dissatisfied with the middling jobs on offer, he agrees to take a mysterious commission from an enigmatic figure. He dons his armor and mounts his horse—or bluurg (blerg? blurgh?), as…

Read more...


Hillary Clinton on Tuesday declined to rule out launching a future presidential campaign after her two failed bids, saying "many, many, many people" were pressuring her to enter the race.


The 53rd annual Country Music Association Awards are less than 24 hours away and the evening is already proving to be a celebration of the women in...
Hillary Clinton on Tuesday declined to rule out launching a future presidential campaign after her two failed bids, saying "many, many, many people" were pressuring her to enter the race. "I, as I say, never, never, never say never," the former secretary of State said on BBC Radio 5 Live. "But as of this moment, sitting here in this studio talking to you, that is absolutely not in my plans," Clinton added.


Lil Nas X's record-breaking smash "Old Town Road" (featuring Billy Ray Cyrus) is competing in two categories at the American Music...
The first live-action "Star Wars" series ended its debut episode with the reveal of a startling new being.



RELATED ARTICLES
Spoilers ahead for the new Star Wars show on Disney
HBO Latino will present a new series called A Tiny Audience, featuring intimate live specials with some of Latin music's hottest acts...
SAMUEL CORUMHillary Clinton has said she wishes she could hug Meghan Markle as she accused the mainstream British media of participating in a cycle of abuse against her motivated by racism and sexism.The former first lady and presidential candidate was appearing on BBC radio in Britain to promote a new book she has written with her daughter, Chelsea, about "gutsy" women.Don't Expect Prince Harry and Meghan Markle's Media War to Simmer Down SoonHillary said the abuse she had suffered was "heartbreaking and wrong" and said she was in no doubt there was a racial element to the abuse she has endured since starting a relationship with Harry in 2016 and marrying him in 2018.Meghan and Harry have been outspoken in their criticism of the press: Meghan is suing the Mail on Sunday after alleging the paper unlawfully published a private letter to her father, while the prince is bringing a separate case alleging phone-hacking.Asked to comment on her legal action, Chelsea Clinton said: "We each have to do what we think is the right thing for ourselves and in her case I would imagine for her son… I think absolutely there's a racist and a sexist element to what's going on here." Hillary added that "race was clearly an element" in some of the social-media backlash Meghan had faced since her relationship with the prince began in 2016, and that traditional media had amplified that.  "To think that some of your, what we would call mainstream media, actually allowed that to be printed in their pages, or
People has named John Legend their "Sexiest Man Alive" for 2019, and he admitted to the publication that he "was excited,...

RELATED ARTICLES
(Bloomberg) -- Hong Kong faced a third-straight day of transit disruptions, after a night of pitched battles across the city between protesters and police.Commuters packed onto the first trains Wednesday morning amid calls by activists to impede rush-hour traffic in a show of anger over the government's response and police tactics. Several MTR Corp. services including the Mong Kok and Tuen Mun stations and the entire East Rail Line were already shut due to vandalism. Numerous bus lines were halted and several schools had suspended classes.The protests which have been raging for five months in pursuit of greater democracy in the former British colony intensified Friday after a student died of injuries sustained near a protest. Hong Kong Chief Executive Carrie Lam -- with a fresh nod of support from Communist Party leaders in Beijing -- has vowed not to give in to violent demonstrations.Key developments:Some subway stations were closed and schools and universities shut their doors as protests sprung up around the city. Chinese University of Hong Kong was the site of the most intense protests.Tear gas was fired again in the heart of Hong Kong's business and financial district as riot police confronted protesters in Central for a second day.The 21-year-old student protester who was shot and injured by police Monday was formally arrested.Hong Kong leader Lam has given two press conferences in less than 24 hours in which she has urged an end to the disruptions.District elections are still scheduled to take
Authorities say they've charged the mother of a missing 5-year-old Florida girl with child neglect and giving false information to investigators. Jacksonville Sheriff Mike Williams announced the charges against Brianna Williams during a news conference Tuesday evening. Taylor Rose Williams was reported missing from her Jacksonville, Florida, home last Wednesday.


The streaming boom will not include problematic films from decades ago, like Disney's 1946 musical.
Look up Sunday night, and you may see the Leonid meteor showers, which come from the constellation Leo the Lion.


British indie rocker Pete Doherty pleaded guilty to charges of affray in Paris on Tuesday and was handed a three-month suspended prison sentence and 5,000 euro ($5,500) fine, his lawyer said.
Disney experiences problems on streaming service launch day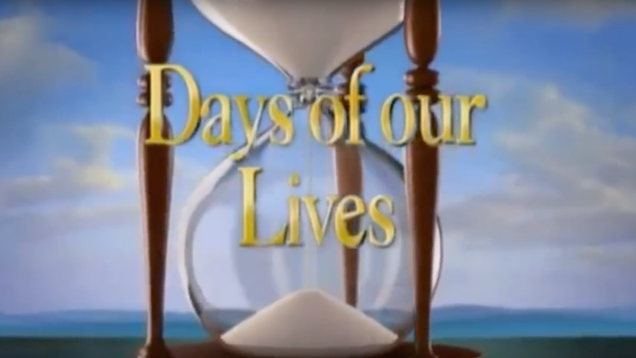 The world of daytime television might be about to dramatically change, with TV Line reporting that the entire cast of Days Of Our Lives has been released from their contracts, seemingly indicating that the long-running soap's days are numbered. By the end of November, when production wraps on the show's 55th year, it…

Read more...


Fox NewsDuring a Tuesday afternoon Fox News discussion on the San Francisco district attorney vowing not to prosecute quality of life crimes amid a growing homelessness issue in the city, Fox News host Jesse Watters turned to his colleagues to ask a very serious question. "If you love something, do you let someone pee on it?"Over the past few months, Fox News has devoted countless segments to depicting Democratic-led cities like Seattle, San Francisco, and Los Angeles as "liberal wastelands" full of homeless drug-addicted "zombies." Much of the coverage has focused on public urination and defecation. Tuesday's broadcast of Fox News' roundtable show The Five gave us yet another one of these segments.Noting that Chesa Boudin was recently elected district attorney of San Francisco by promising to pursue criminal justice reform and not prosecute minor public decency crimes, liberal co-host Juan Williams expressed sympathy for the homeless, who are often the targets of vagrancy laws."We all know how to find a bathroom," Williams said. "But if you are homeless, where are you supposed to go to the bathroom? You are not homeless by choice.""Yes, you are! Some of them are," fellow co-host Greg Gutfeld chimed in.Watters then called on San Francisco residents to form their own version of the Tea Party—but instead call it the Pee Party."Every day when the D.A. walks into his office, there needs to be a bunch of patriots just peeing on the sidewalk in front of him," Watters exclaimed. "Until he's forced to arrest
A maintenance man checking on a noise complaint at a Florida beachfront hotel Sunday night walked into the room where a small-town Oklahoma police detective killed his boss in a drunken brawl, authorities said. The noises coming from room 527 at the Hilton on Pensacola Beach on Sunday night were so loud that the couple staying next door asked to switch rooms, according to an arrest report released to The Associated Press on Tuesday. Miller was later pronounced dead.


"Days of Our Lives" fans will continue to get their Salem fix for now.


The heated debate between Trump and the "View" co-hosts resulted in big ratings.


CAA has signed rock band The Black Crowes for worldwide representation as the group reunites for a 30th anniversary tour. The Black Crowes, led by...
The East Side venue reveals its 2020 slate of programs, including the North American premiere of Enda Walsh's The Second Violinist.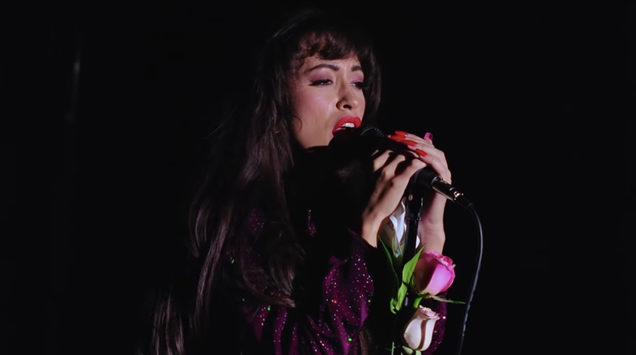 Great news for everyone who's already sick of reading about Disney : Netflix has released the first footage of Christian Serratos as Selena Quintanilla in the upcoming series Selena: The Series. The teaser features Serratos applying lipstick and practicing her dance moves in the late Tejano singer's iconic sparkly…

Read more...


ESPN maintained its dominance over the Saturday cable ratings yet…
Jerry O'Connell, Billy Eugene Jones, and more join Charles Fuller's play helmed by Tony winner Kenny Leon.
Netflix-distributed animated French film charts the hero's journey of a disembodied limb in search of its lovelorn owner
Broadcast primetime live same-day ratings for Monday, November 11,…
Final broadcast primetime live same-day ratings for Sunday, November…
The sand appears to be leaking out of the hourglass. TVLine has learned exclusively that the producers of Days of Our Lives have released the entire cast from their contracts, with the venerable soap set to go on an indefinite hiatus at month's end. While the NBC sudser has not been cancelled, the unprecedented — and […]


The audiobook of Garrett M. Graff's "The Only Plane in the Sky" offers vivid memories of people who were present at the 9/11 tragedy.
Paris authorities say British singer Pete Doherty has been arrested for the second time in the space of a week. The Paris prosecutor's office...
The author, identified as "a senior official" in the administration, according to news reports, first came to prominence with an anonymous op-ed.        
Kathryn Hahn stars in this story of sexual rediscovery on HBO, and Robert Eggers's Puritan nightmare is available to stream.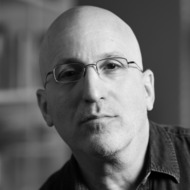 Random House copy chief and managing editor Benjamin Dreyer is a fixture in the publishing industry and on Twitter for his authoritative yet approachable take on style and grammar. Now he is a Random House author himself, an officially sanctioned language guru in the genre (but not the prescriptive mold) ... More »