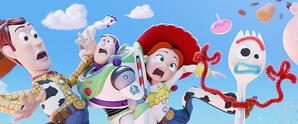 Here are a bunch of little bites to satisfy your hunger for movie culture:   Easter Eggs of the Day: Toy Story 4 features references to every Pixar movie, plus tons of other classic films and fellow Disney titles. How many did you spot on your own? Insider presents a guide to all the Easter eggs they found, and since their tally is only up to 33, they're sure to have missed a bunch, too:   Re-created Movie Trailer of the Day: Toy Story 4 is about...

Read More

Read Comments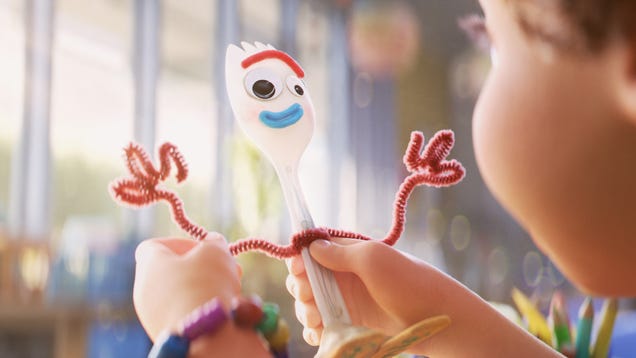 Yeah, we can totally admit that when it comes to movie news, there are far more climatic outcomes than the fourth installment of a Disney/Pixar franchise dominating the box office. Still, any film that firmly positions an existential collection of cutlery, pipe cleaners, and googly eyes as a king of any sort is…

Read more...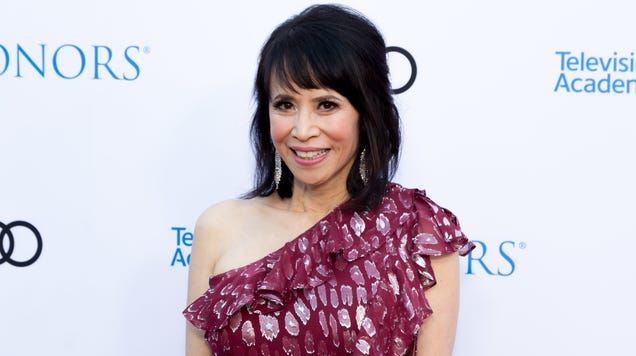 In the long and winding road that was the Ross-and-Rachel relationship on Friends, there were a few speed bumps. One of the first was Julie, Ross' super-sweet paleontologist girlfriend. In the show's first season finale, Rachel finds out about Ross' crush on her (thanks to big-mouthed Chandler) and rushes to meet him…

Read more...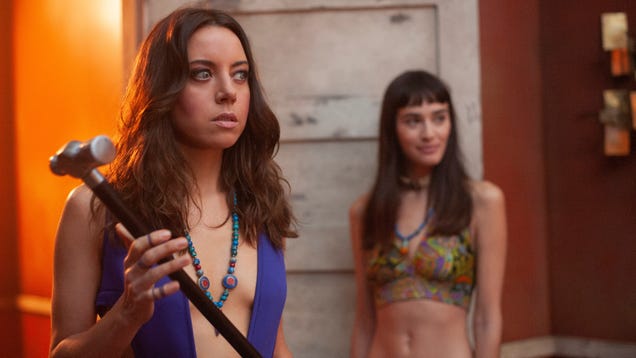 "PLEASE STAND BY," reads the screen in the opening seconds of "Chapter 20," the third season premiere of Legion. It's possible that "Look, please just stick with us, we're really going to try and make it worth your while" was too long to go on a test screen image, so the show went with the old-school usual. After a…

Read more...



RELATED ARTICLES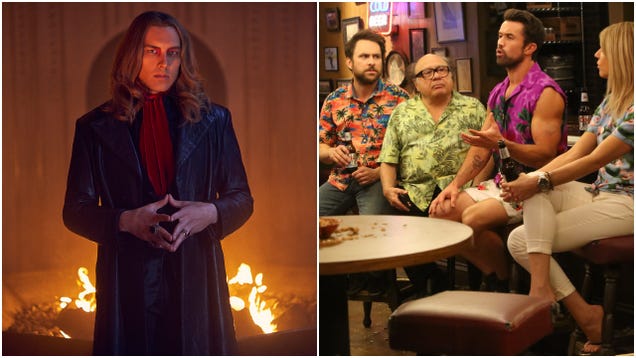 September's a big month for FX, as the acclaimed network will celebrate the season's crunchy leaves and leaden skies with the return of touchstones It's Always Sunny In Philadelphia and American Horror Story. Joining them will be sophomore seasons from up-and-comers Mr. Inbetween and Sons Of Anarchy spin-off Mayans…

Read more...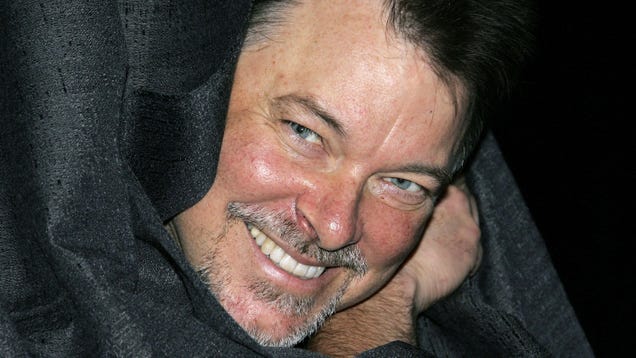 Jonathan Frakes likely didn't begin 2019 thinking his 20-year old, three-season hosting stint on Beyond Belief: Fact or Fiction would get rebooted as one of the year's best memes, but here we are. The series, which spun supernatural stories before telling you whether they, in fact, happened or not, returned in a …

Read more...



RELATED ARTICLES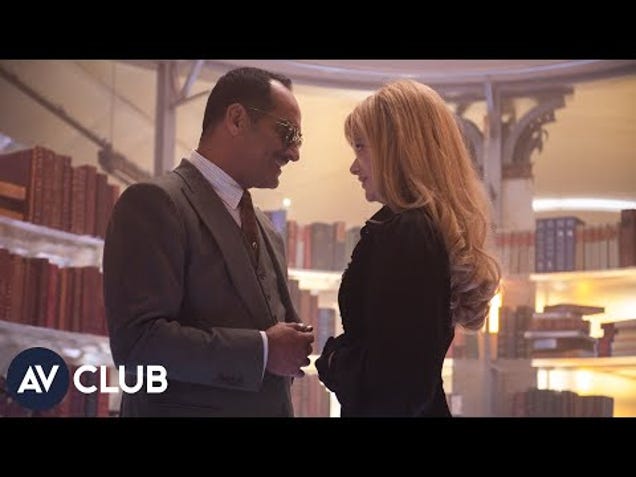 After a controversial second season finale, Legion returns tonight for its third a final season of psychedelic visuals and mind-bending storytelling. Ahead of its premiere, we sat down with stars Rachel Keller and Navid Negahban—who play Syd and Farouk—to talk about the end of Legion, and how Syd—not David—is the…

Read more...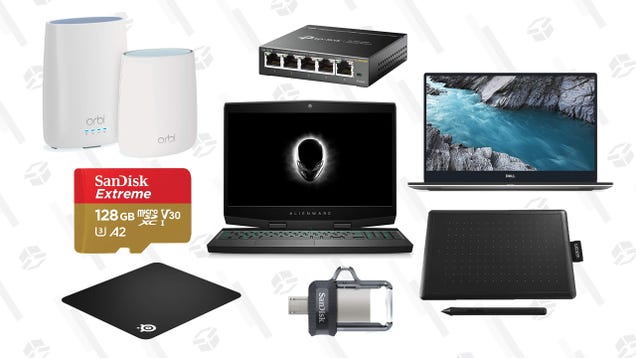 Laptops and Computer Accessory Gold Box | Amazon


Read more...


"CBS Evening News With Norah O'Donnell" will premiere from New York on July 15, and move to its permanent residence in Washington, D.C., sometime this fall, the network announced Sunday.The nightly flagship news program will also stream in its entirety at 10 p.m. ET on CBSN, CBS News' 24/7 streaming news service."There is a real hunger for an independent source of news, and that starts with Norah O'Donnell," CBS News president and senior executive producer Susan Zirinsky said in a statement."She has traveled the world reporting the most important stories of our time and has covered the White House, the Pentagon and Capitol Hill. She is an exceptional and experienced journalist who cares deeply about the issues that affect American families. Norah is the right person at the right time."Also Read: Jeff Glor Signs Off From 'CBS Evening News': I 'Wish Norah O'Donnell the Best of Luck' (Video)In addition to O'Donnell's new role as anchor and managing editor of "CBS Evening News," she will also serve as lead anchor for all political coverage of the primaries and election nights and continue as a contributing correspondent for "60 Minutes."The Emmy-winning journalist, who was named one of Washington's 100 most powerful women by Washingtonian Magazine, is the former co-anchor of "CBS This Morning," chief White House correspondent for CBS News, and substitute host for CBS' Sunday morning show "Face the Nation."O'Donnell replaces Jeff Glor, whose last broadcast was May 10. Glor will st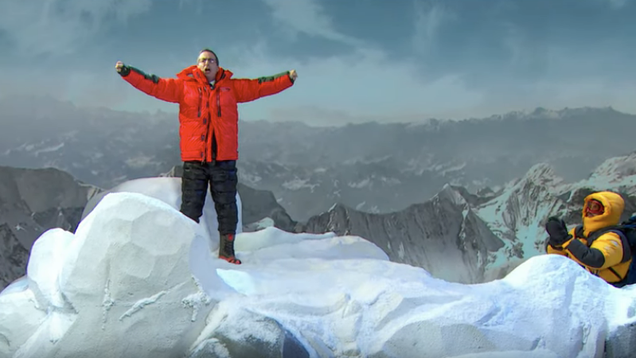 Sometimes you get the sense that John Oliver needs a break. Not from Last Week Tonight necessarily, or his reliably skillful vivisection of the farcical horrors of the Trump administration, but from facing down the world's most intractable problems with seemingly indefatigable cheeky British comedy. That's when we get…

Read more...


Judith Krantz, whose million-selling novels such as "Scruples" and "Princess Daisy" engrossed readers worldwide, died Saturday. She was 91.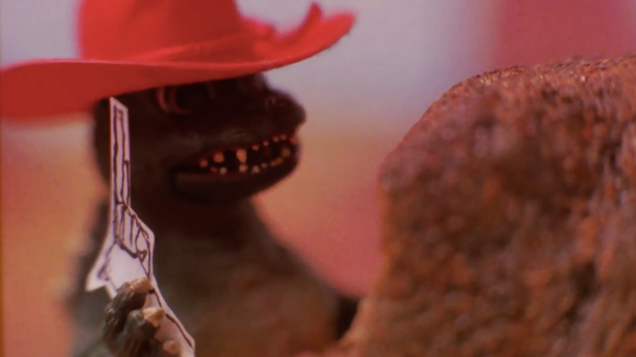 If you saw Godzilla: King Of The Monsters at an Alamo Drafthouse, you may have found yourself more entertained by the pre-show bumper than the spectacle itself (it's an unfortunate mess). In it, a plastic Godzilla trying to stage his own kaiju battle is routinely distracted by a selfie-obsessed lizard; though it…

Read more...


Will Ferrell and John C. Reilly star in Holmes & Watson as the legendary detectives in a funny and surprising take on the team's pairing. Really, though, it's more about the chemistry between the actors, who previously starred together in Talladega Nights: The Ballad of Ricky Bobby and Step Brothers, as it is about any sort of mystery. (By the way, Reilly also appeared in a cameo role in Anchorman 2: The Legend Continues, which featured Ferrell in the starring role.) Two upcoming comedies offer new different, surprising takes on material that has been previously told. The third is a sequel that may be the final installment in a long-running series and may offer a big surprise in its resolution. Here's what we know about three movies that we hope will amuse us...
Read More