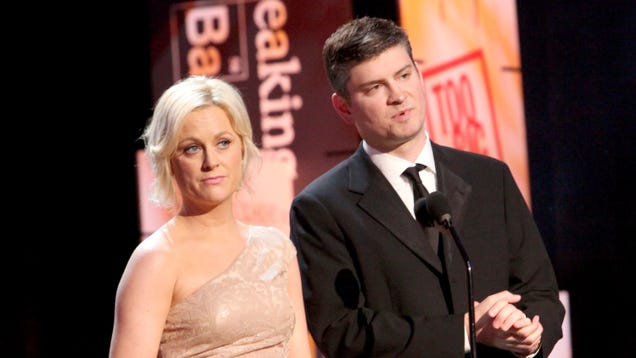 Artists can't always control who likes or enjoys their work. But that doesn't mean they have to just sit back and let people who they politically abhor co-opt their beloved characters and universes willy-nilly, either, something Parks And Recreation and The Good Place creator Michael Schur made abundantly clear…

Read more...


In a thrilling victory, the U.S. women's hockey team emerged as victors Thursday in the Winter Olympic tournament final after beating out their longtime Canadian rivals to finally take home the gold.

And social media users were almost excited as the players following their down-to-the-wire win.

The gold medal game, in Gangneung, South Korea, was the latest installment in the recurring rivalry for first place between the American women and their northern neighbors. And fans and athletes alike ran to their keyboards to congratulate the team for finally ending Canada's winning streak.

"Congrats @ # way to give us heart palpitations just before bed woot woot @ # #," actress Elizabeth Banks tweeted.

Former Olympic figure skater Kristi Yamaguchi shared a photo of the athletes embracing in a group hug. She simply wrote: "Yeeessssssss!!! Congratulations @ # on GOLD!!!"


— Lil Wayne WEEZY F (@LilTunechi) February 22, 2018

https://platform.twitter.com/widgets.js


Olympic gold medalist Chloe Kim, who tweeted about being "hangry" in between qualifying runs, once again proved she's just like us when she photobombed unsuspecting fans.