Dinosaurs in the 20th century? In 1912, Sherlock Holmes's creator invented the template that Michael Crichton would follow almost eight decades later.

RELATED ARTICLES
The latest news and headlines from Yahoo! News. Get breaking news stories and in-depth coverage with videos and photos.
Here's how we reviewed now-famous mysteries by the likes of Agatha Christie, Ngaio Marsh, Dorothy Sayers, Dashiell Hammett and more.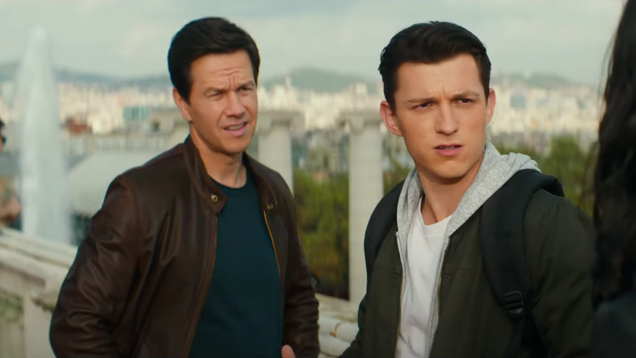 There may not be any giant rotating rooms that slowly explode in a burst of long-buried light, but let's give it time: After it leaked last night, Sony has officially released the trailer for Uncharted, the big-screen adaptation of the popular video game series. And before you say, "Wait a minute, that guy looks…

Read more...


Fifty years ago, the Times reporter Neil Sheehan took a hard look at America's conduct in Vietnam.
A satirical, multigenerational family saga set during the waning of the colonial British Empire, this 2000 debut established its author as a prodigy of the novel form.
Camilo kicked off the North American leg of his Mis Manos Tour in Miami with the support of Evaluna, his entire family, and faithful tribu. Read highlights on Billboard.
Halsey spent their life admiring Nine Inch Nails from afar. Now Trent Reznor and Atticus Ross are the artist's collaborators on their most ambitious album.

RELATED ARTICLES
In "Music Is History," the Roots' frontman tells a story of America that begins in 1971, the year he was born.
What did the Book Review look like in 1896, in 1916, in 1962? Scroll down to see what it looked like — and how it changed — through the decades.
You might think that celebrated adult authors writing for kids is a new trend. It isn't.

RELATED ARTICLES
The paper's rich literary tradition can be traced back to its very first issue on Sept. 18, 1851.

RELATED ARTICLES
Joe Cocker's bacchanalian "Mad Dogs & Englishmen" tour gets a reconsideration and a revival in this documentary by Jesse Lauter.
While he was working on his No. 1 best seller, "The Storyteller," the iconic rocker found the common ground between music and books.
The Tony Award winner belts out a track from her new studio recording, Get Yourself Some Happy!
Activists say the streaming giant's comedy special could fuel attacks on transgender people.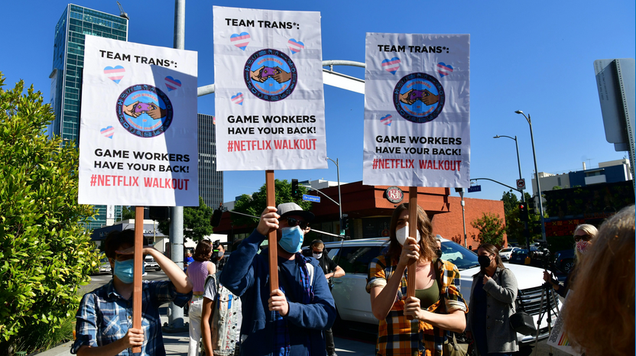 Several blocks over from the Hollywood walk of fame, hundreds spilled onto the sidewalk outside Netflix's Vine office to protest the company's defense of Dave Chappelle's anti-trans comedy special The Closer, reports The Hollywood Reporter. The demonstration was in solidarity with Netflix's trans employees who walked…

Read more...


Sylvia Khoury's play begins November 17 at Playwrights Horizons.

RELATED ARTICLES
It'll appear on the streamer Thursday, October 21 at 6pm EST.

RELATED ARTICLES
Plus: This Is Reality, a companion podcast to Tina Satter's Is This A Room, is now available.
In this spiritless Netflix movie, an unwitting chauffeur in Los Angeles is drawn into a murderous vampire plot.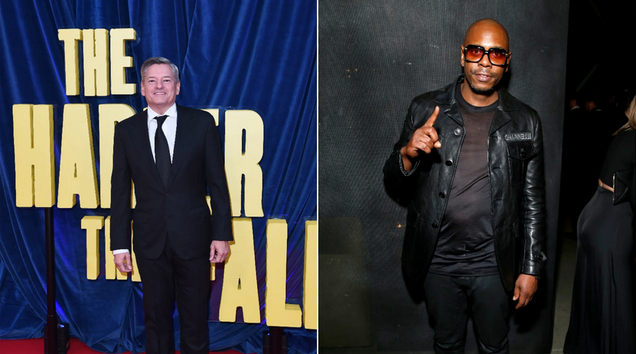 Ted Sarandos wants you to know that he "screwed up." After two weeks of suspensions, firings, internal memos, and people criticizing Chappelle's latest attempt at making his transphobia funny, the Netflix co-CEO is ready to admit some wrongdoing. Not for the transphobia that he platformed, but rather for not leading…

Read more...


His songs from "Stop the World," "Willy Wonka," "Goldfinger" and other shows and movies became hits for a range of performers.
Denis Villeneuve's ambitious adaptation turns Frank Herbert's sci-fi classic into a big, bold blockbuster
The Carnegie Hall event is part of MasterVoices' 2021-2022 season.
He was the prolific creator of multiple movie hits such as Candyman, Feeling Good and Goldfinger.
This documentary, taking emotional cues from the teenagers at its center, is smart, illuminating and tender.
Due to the expansive nature of Off-Broadway, this list is not comprehensive.
The Roots drummer and frontman looks at the past 50 years to find the connections between Black identity, American politics, and the music that shaped him.
Greta Thunberg sings Rick Astley's "Never Gonna Give You Up" to launch series of climate concerts.

Hollywood brothers Ron Howard and Clint Howard document their lives in Hollywood in their feel-good and refreshing memoir, "The Boys" (out Oct. 12).      
Megan Collins skillfully mixes true crime with an edge-of-your-seat thriller in her latest page-turner, "The Family Plot."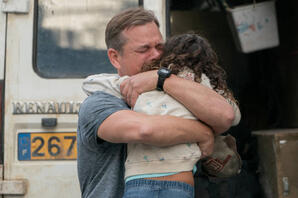 Matt Damon stars as a staunchly determined parent from the heartland of America in the dramatic thriller Stillwater, directed by Academy Award winner Tom McCarthy (Spotlight). Damon must travel to France in order to help his beloved daughter (Abigail Breslin), who has been accused of murder, a crime she maintains she did not commit. Faced with language, cultural, and legal obstacles, Damon must build a new life for himself as he takes on a daunting, perilous mission to clear his daughter's...

Read More

Read Comments


The "Back to the Future," "Family Ties" and "Spin City" star has been thinking about his mortality as he enters the 30th year of his Parkinson's disease battle — and deals with other health challenges, like having to relearn how to walk after a recent spinal surgery.


Octavia Spencer, who won an Academy Award for her performance in acclaimed social drama The Help, has teamed again with that film's director. Ma, however, is most definitely not a social drama. Instead, Ma looks to be a positively chilling psychological thriller. Read onward to learn all we know. Who stars? Octavia Spencer stars as Sue Ann, better known as Ma. When she is introduced, she appears to be a mysterious character, possibly in a supporting role. Very quickly, however, she takes center stage as her background is slowly revealed. After The Help, Spencer earned more Academy Award nominations for Hidden Figures and The Shape of Water. Luke Evans and Juliette Lewis also star; they portray the parents of two different teenagers who are part of a group who come to...
Read More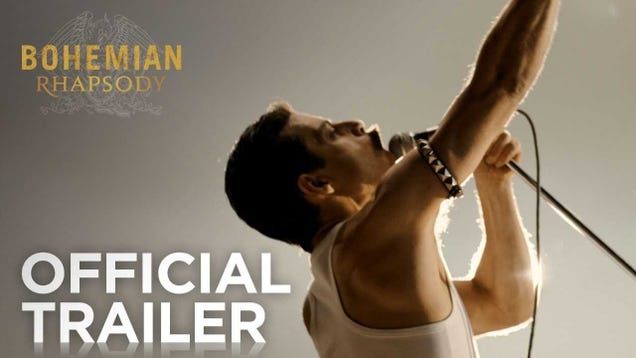 The teaser trailer for Bryan Singer and Rami Malek's famously troubled Queen biopic Bohemian Rhapsody was all foot stomping and roaring crowds, but the full-length trailer for the film—released this morning by Fox Searchlight—gives Malek the chance to prove that not only can he look a whole hell of a lot like Freddie…

Read more...



RELATED ARTICLES