Inspired by the famous Disneyland theme park ride, Disney's Jungle Cruise is an adventure-filled, rollicking thrill-ride down the Amazon with wisecracking skipper Frank Wolff (Dwayne Johnson) and intrepid researcher Dr. Lily Houghton (Emily Blunt). Lily travels from London, England to the Amazon jungle and enlists Frank's questionable services to guide her downriver on La Quila—his ramshackle-but-charming boat. Lily is determined to uncover an ancient tree with unparalleled healing abilities—possessing the power to change the future of medicine. Thrust on this epic quest together, the unlikely duo encounters innumerable dangers and supernatural forces, all lurking in the deceptive beauty of the lush rainforest. But as the secrets of the lost tree unfold, the stakes reach even higher for Lily and Frank and their fate—and mankind's—hangs in the balance.Rated: PG-13Release Date: Jul 30, 2021
An epic fantasy adventure based on the timeless Arthurian legend, The Green Knight tells the story of Sir Gawain (Dev Patel), King Arthur's reckless and headstrong nephew, who embarks on a daring quest to confront the eponymous Green Knight, a gigantic emerald-skinned stranger and tester of men. Gawain contends with ghosts, giants, thieves, and schemers in what becomes a deeper journey to define his character and prove his worth in the eyes of his family and kingdom by facing the ultimate challenger.Rated: RRelease Date: Jul 30, 2021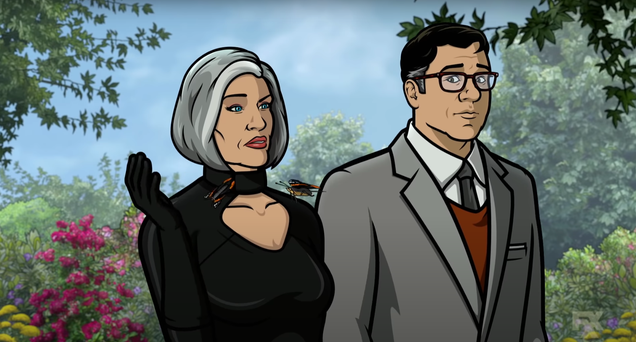 Archer comes back next month (specifically, on August 25 on FXX, and a day later on its associated FX On Hulu brand), bringing back everyone's favorite no-longer-in-a-coma super spy for a 12th season of being unsure whether we're all still doing phrasing. FX released a trailer for the show's upcoming season online…

Read more...



RELATED ARTICLES
The star said making the film available on Disney at the same time it opened in theaters "dramatically" lowered box office revenue, which could cost her tens of millions of dollars.
Tween boys attempt to escape mysterious abductors in this thriller borrowing from the slasher-horror genre.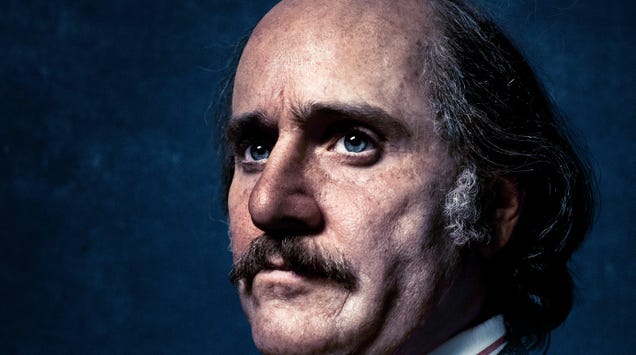 It's heavy competition, but few people on Earth seem to hate Jared Leto's face more than Jared Leto. What else can we make of the Suicide Squad star's ongoing efforts to utterly goof up his features, a pursuit of prosthetic face junk that has now extended to the just-released first-look poster for Ridley Scott's new…

Read more...


The latest news and headlines from Yahoo! News. Get breaking news stories and in-depth coverage with videos and photos.
Here's everything you need to know before you hop aboard your couch to stream Disney's latest film.
The Broadway revival, on hold due to the pandemic, will now begin previews March 9, 2022.
Lorde's latest stop on the press tour for her album 'Solar Power,' arriving Aug. 20, was at First We Feast's hit series "Hot Ones," hosted by Sean Evans.
"The Green Knight" offered the actor a movie-star moment unlike anything he's done before. Could he conquer his insecurities and take the lead?
Bad jokes and puns are part of a Disneyland job that has been immortalized in a new film. Those who've held the role at the theme park never really leave it behind.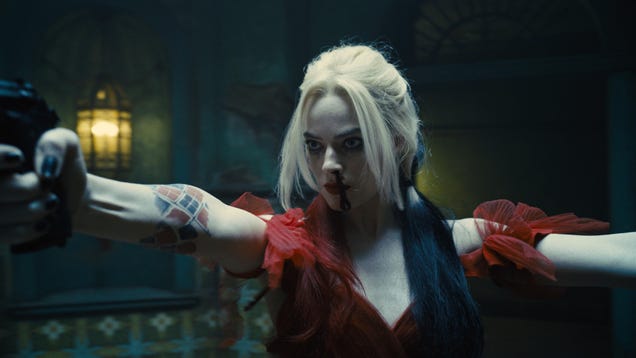 As reviews—almost uniformly positive—for James Gunn's new supervillain splatterfest The Suicide Squad begin to roll in, the film's positive reputation is already beginning to cast some understandable (and unflattering) attention back at its 2016 predecessor. David Ayer's Suicide Squad—if we can even call it that,…

Read more...


In this romantic comedy, a woman reeling from a failed engagement and a flailing career escapes to a glamorous island resort.
Brandi Carlile has rescheduled her Echoes Through the Canyon concert at the legendary Gorge Amphitheatre in Washington with special guests Sheryl Crow and Amythyst Kiah.
Halsey is offering up another look at their upcoming If I Can't Have Love, I Want Power IMAX film in a new trailer -- as well as another listen to her album of the same name.
Plus: Newsies and A Bronx Tale alum Adam Kaplan will appear on Fox's The Big Leap.
Mitchell Taylor Button was accused of abuse, and his wife, Dusty Button, a dancer with a large Instagram following, was accused of participating in some of it but not named as a defendant.
The various safety protocols were released as both new and returning shows enter rehearsals.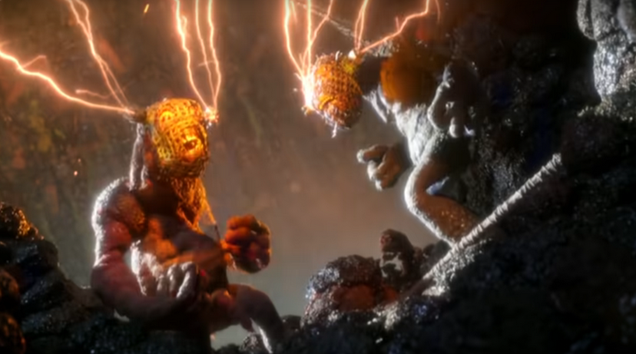 Throughout his career, Phil Tippett, the Oscar-winning stop-motion animation maestro behind Return Of The Jedi and Jurassic Park, has created some of the most memorable and influential effects in movie history. He designed sequences for Paul Verhoeven on Starship Troopers and RoboCop, Industrial Light and Magic on the…

Read more...


This intrepid, immersive documentary follows the men and women who rescue Yazidi girls kidnapped and held by Islamic State fighters in a Syrian refugee camp.
Jagged Little Pill's Antonio Cipriano and musical theatre writer Bree Lowdermilk will also perform.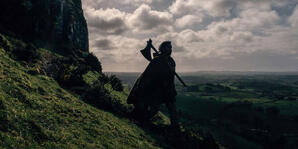 Dev Patel, Alicia Vikander and Joel Edgerton star in The Green Knight, a captivating adventure from visionary director David Lowery (Pete's Dragon). Embarking on an action-filled quest to confront a gigantic creature out of legend, brave Sir Gawain (Patel) must conquer his own demons to prove himself before the eyes of his king and his kingdom. In our exclusive clip, the mighty Green Knight (Ralph Ineson) rides boldly on horseback into the court of the King (Sean Harris). The Queen...

Read More

Read Comments



RELATED ARTICLES
We were denied a dueling-parties story line for this?
After Bobby and his best friend Kevin are kidnapped and taken to a strange house in the middle of nowhere, Bobby manages to escape. But as he starts to make a break for it, he hears Kevin's screams for help and realizes he can't leave his friend behind.Rated: Not RatedRelease Date: Jul 29, 2021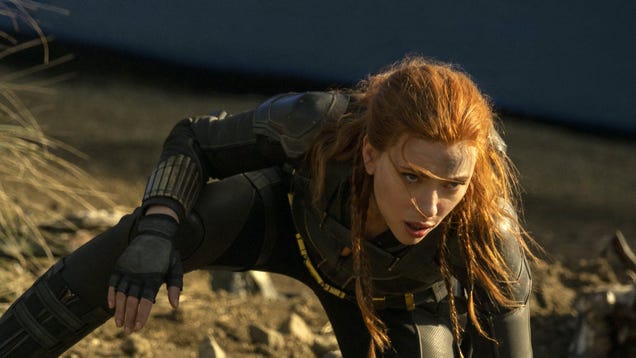 It's been nearly eight months since the last big "holy shit" news of the pop culture world, and now Scarlett Johansson has delivered some "holy shit" news of her own: According to The Wall Street Journal, she has filed a lawsuit against Disney, claiming that the studio breached her contract when it decided to release …

Read more...


A conga-playing, marijuana-smoking man approaches middle age — and romance — with help from a video from his mother.
This documentary on the strange case of Matt DeHart weaves uncertainty into its structure.
Not even Emily Blunt, doing her best Katharine Hepburn impression, can keep this leaky boat ride afloat.
The musical about Henry VIII's (ex) wives resumes performances September 17.
Are more lullabies in Ricky Martin's future? The Latin superstar reveals in his updated episode of Behind the Music that he's open to having more kids. Watch.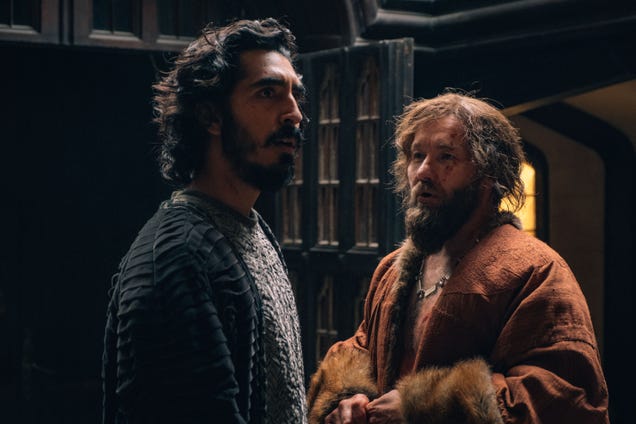 Summer 2021 might not be turning out to be the vaccinated bacchanalia we all hoped it would be, but at least we still have The Green Knight. A long-anticipated A24/David Lowery take on the legend of Sir Gawain, the film hits theaters July 30, with reviewers like our own A.A. Dowd calling it "a spectacular mood piece." 

Read more...


Kara Medoff Barnett, who has held the post for the last five and a half years, will leave later this year.
The director Cate Shortland narrates a sequence from her film featuring Scarlett Johansson and Florence Pugh.
This documentary explores the incident on Jan. 18, 2019, when a high school student grinned and stared at a Native American demonstrator at a raucous Lincoln Memorial gathering.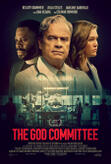 Opens Friday, Jul 2, 2021

Movie Details Play Trailers