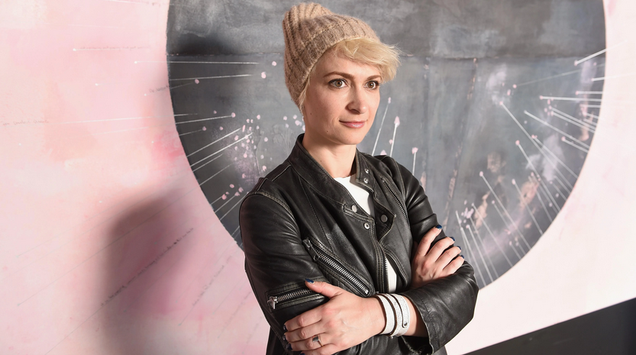 The husband of late cinematographer Halyna Hutchins announced the formation of an American Film Institute (AFI) scholarship fund in his wife's name early this morning. On Twitter, Matt Hutchins, Halyna's husband, has asked "anyone seeking to honor her memory" to donate to the AFI's Halyna Hutchins Scholarship Fund,…

Read more...



RELATED ARTICLES
In the wake of a fatal shooting on the set of the movie 'Rust,' a Hollywood armorer explains weapons safety protocols and how they can fall short
The history-making production reopened at the Majestic Theatre October 22.
The decision is in response to the tragedy that happened on Rust

RELATED ARTICLES
Katie Couric's much-discussed memoir "Going There" finally hits shelves, and actor Alan Cumming unpacks more of his fascinating life in "Baggage."       
Joel Souza, wounded by a gun fired by actor Alec Baldwin, grieves for lost friend Halyna Hutchins.
The authorities are investigating the death of the cinematographer Halyna Hutchins on the set of "Rust" in Santa Fe County. Here's what we know.
From career milestones and new music releases to major announcements and more, Billboard editors highlight the latest news buzz in Latin music every week. Here's what happened in the Latin music world this week.
In "Read Until You Understand," Farah Jasmine Griffin explores how books have served as instruction manuals to guide her through difficulty and triumph.
And other revelations from the actor's second memoir, "Baggage."
In 1972, Pippin opens on Broadway.
This week's column also includes music from Abby Anderson, Kassi Ashton and Jon Langston among others.
The creative team includes original writer-director Aditya Chopra and a handful of Broadway veterans.

RELATED ARTICLES
From The Weeknd and Swedish House Mafia's collab to Lana Del Rey's new album, which new music release are you playing on repeat? Vote!

RELATED ARTICLES
(LOS ANGELES) — Peter Scolari, a versatile character actor whose television roles included a yuppie producer on "Newhart" and a closeted dad on "Girls" and who was on Broadway with longtime friend Tom Hanks in "Lucky Guy," has died. He was 66. Scolari died Friday morning in New York after fighting cancer for two years,…

RELATED ARTICLES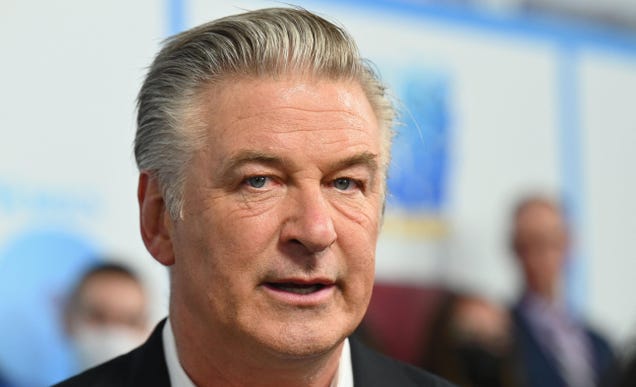 Last night, news broke that cinematographer Halyna Hutchins died on the set of Rust after Alec Baldwin discharged a prop gun thought to only contain blanks. Director Joel Souza also sustained injuries, and was released from the hospital earlier today. IATSE Local 44—the union for craft professionals that includes prop…

Read more...



RELATED ARTICLES
An incident involving US actor Alec Baldwin puts the spotlight on an item often used on film sets.
Newly released recordings showed first responders' activity after Baldwin shot Hutchins with a prop gun.
His first big break came as Tom Hanks's co-star on the TV comedy "Bosom Buddies" in the early 1980s. He also worked on the stage, occasionally on Broadway.
An investigation into the incident that killed cinematographer Halyna Hutchins is "open and active."
The sci-fi epic hit HBO Max a day early.
The director Denis Villeneuve narrates a sequence from his film.

RELATED ARTICLES
First Stream Latin is a compilation of the best new Latin songs, albums and videos recommended by the Billboard Latin editors.
Katie Couric, Sutton Foster, Stanley Tucci, and more.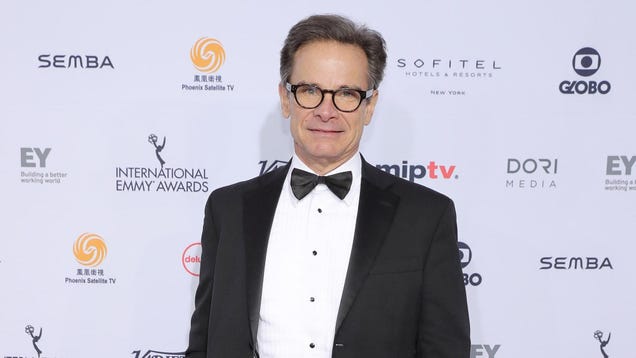 Actor Peter Scolari, who had an extensive career as a TV actor, died on Friday morning after a two-year battle with cancer. His death was confirmed by manager Ellen Lubin-Sanitsky. He was 66.


Read more...


The ensemble anthology is airless, overly whimsical, and utterly delightful — sorry!
The composer worked with a far-flung "band" of collaborators who sung, scraped metal, invented instruments and more for the score.
Few filmmakers are as in love with olden times as Wes Anderson is. That's both a thing to admire about him and a source of deep exasperation. As we barrel so cluelessly and ruthlessly through the present and into the future, it's true that the past needs fans, people who remember a time when turning…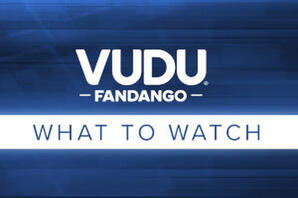 Want to know what's coming soon to digital and what to watch right now on Vudu? Here is your weekly guide to the latest releases:   What are the latest new releases to watch right now? M. Night Shyamalan's Old, about the beach that makes you old, is now available on digital for the first time. The thriller follows a family to an exclusive resort, where they're steered toward the mysterious seaside spot, along with other strangers. What first seems like a...

Read More

Read Comments


Here are 20 new books we can't wait to dig into this fall, including memoirs by Billy Porter, Katie Couric and Alan Cumming.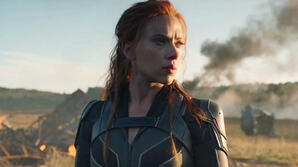 While conspiracies float around the internet about what the upcoming Black Widow will entail, there's one thing — just one — that won't necessarily keep fans guessing: just how badass the women in this movie actually are. In the female-led film, starring Scarlett Johansson in the title role, Florence Pugh, and directed by Cate Shortland, fans will see a powerful evolution of Natasha, her dynamic with "sister" Yelena (Pugh), hardcore (and hard-earned) fight...

Read More

Read Comments


Michael B. Jordan first gained notice as a teenage drug dealer in David Simon's superb series The Wire way back in 2002. He stood out again on the small screen in both Friday Night Lights and Parenthood before his startling turn in Ryan Coogler's charged, true-life drama Fruitvale Station. That led to his sterling starring role as Adonis Johnson in Coogler's gritty and surprising sports film Creed. Earlier this year, Jordan showed his range with his gripping, villainous performance in Coogler's Black Panther and he has reprised his role as Adonis Johnson to acclaim in Creed II (above), now playing in theaters nationwide. What else does the still-rising star have in store for his growing legion of fans? We look at three upcoming theatrical projects. 'Just...
Read More