Pay attention. There is something going on here.
Quentin Tarantino's new film Once Upon a Time … in Hollywood had its world premiere at the Cannes Film Festival on Tuesday, and some members of the audience walked away with a few questions. Specifically, why didn't actress Margot Robbie have many speaking lines? The film, which revolves around Hollywood during the Manson Family era…
Memorial Day means blockbusters, horror tales and indie comedies are headed your way. We've picked the best films to look out for.
Donald Trump's private notes on how to respond to the escalating threat of impeachment proceedings have been revealed in a photo taken moments before he addressed reporters outside the White House. The image, taken by Washington Post photographer Jabin Botsford, shows a list of talking points scrawled in felt tip pen on a sheet of A4 paper. The president apparently used the notes as an aid during a hastily arranged press conference in the Rose Garden on Wednesday afternoon in which he railed against the Mueller report and the possibility of impeachment. "They want to impeach me over acts that they did," the document reads, in reference to Democrats who Mr Trump has repeatedly and falsely claimed colluded with Russia. It continues: "Dems have no achomlishments (sic) I'm going to keep working for the American people." Elsewhere Mr Trump quotes House speaker Nancy Pelosi's claim earlier in the day during a discussion with colleagues that the president had "engaged in a cover-up". The press conference, which amounted to 10-minute diatribe by Mr Trump, came moments after the president stormed out of a bipartisan White House infrastructure meeting with Ms Pelosi and Senate minority leader Chuck Schumer.. Mr Trump said he told the Democratic leadership he would no longer work with the party until all investigations against him had been closed. Trump notes captured by @jabinbotsford: "They want to impeach me over acts that they did" "Dems have no achomlishmen
Chuck Smith's documentary charts the life of Barbara Rubin, the little-known but influential filmmaker who had alliances with the likes of Andy Warhol and Allen Ginsburg.

RELATED ARTICLES
Jill Magid's documentary is part of her campaign to bring the tightly controlled archives of the Mexican architect Luis Barragán to a wider audience.
Three people were killed in the small town of Golden City, Missouri, officials said, while the midwestern state's capital Jefferson City was struck by what the National Weather Service called a "large and destructive" tornado Wednesday night. The tornado caused significant damage, trapping people in buildings and homes, and knocking down power lines and trees. Rescue workers were checking door-to-door for survivors Thursday, some 20 people were injured and treated at hospitals overnight, and more injuries were expected, officials said.



RELATED ARTICLES
The director Barak Goodman uses the perspective of nearly 50 years' hindsight to examine the mess and miracle of the festival.
Louisiana soul-rock band Seratones is just trying to get familiar on "Gotta Get To Know Ya," the lead single from their upcoming sophomore...

RELATED ARTICLES
A violent tornado ripped through Jefferson City, Missouri, late Wednesday, leaving many trapped and others injured. More storms are forecast Thursday.


A "violent tornado" touched down in Jefferson City, Missouri, causing heavy damage Wednesday, according to the National Weather Service. Jefferson City Police Lt. David Williams said there have been multiple calls from people trapped in homes. (May 23)


There aren't many summer camp romances that have staying power. But when Katy DuBois and Alaina Stacey, now known as Maybe April, fell in love...

RELATED ARTICLES
Judith Kerr's story of the tea-drinking tiger has been shared by parents with young children since it was first published in 1968.         

RELATED ARTICLES
The Tiger Who Came To Tea author Judith Kerr has died at the age of 95, her publisher HarperCollins says.
The pop star is the first black woman in history to head up a major Parisian luxury house

RELATED ARTICLES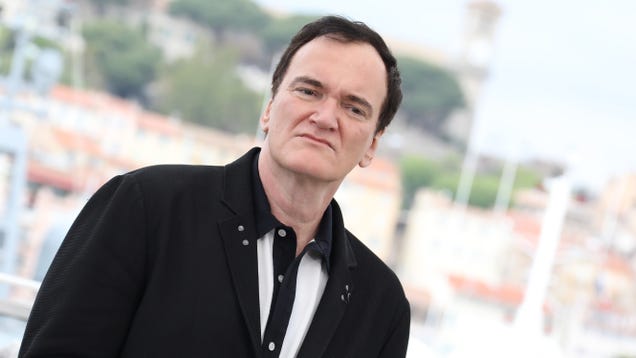 It's been an open question, ever since the film was first announced, how much Quentin Tarantino's ninth picture, Once Upon A Time…In Hollywood, was actually "about" Sharon Tate, and her death at the hands of the Manson family in 1969. Tarantino made it clear early on that Tate (played by Margot Robbie) would be a…

Read more...



RELATED ARTICLES
Donald Trump's administration has delayed production on a newly-redesigned $20 bill featuring Harriet Tubman, citing counterfeit issues.The bill was scheduled to be unveiled next year during the 100-year anniversary of the 19th Amendment. Tubman, who escaped slavery and later became a prominent abolitionist who rescued other enslaved people using the Underground Railroad, was announced in 2016 as the next face of the bill. US Treasury Secretary Steven Mnuchin announced the delay on Wednesday during a hearing with the House Financial Services Committee."The primary reason we have looked at redesigning the currency is for counterfeiting issues," he said in response to questioning from Democrat Ayanna Presley. "Based upon this, the $20 bill will now not come out until 2028."Mr Mnuchin noted the $10 and $50 bill would still come out with their new features as planned before the new $20 bill can go into effect. Ms Pressley shot back at Mr Mnuchin on Twitter over the delay in redesigning the bill, writing, "People other than white men built this country.""[Secretary Mnuchin] agrees, yet he refuses to update our currency," she continued.Tubman was selected as the next face of the bill after Americans across the country took part in a 10-month public input process. In announcing the decision to select her as the next face, former Treasury Secretary Jack Lew said "The decision to put Harriet Tubman on the new $20 was driven by thousands of responses we received from Americans young and old.""I have been particularly struck by the many
Tarantino's latest has premiered at Cannes to rave reviews - here's what we've learned from the reaction.
Without the NBA playoffs, Tuesday's cable ratings were prime real…

RELATED ARTICLES
In her new book, Lisa Duggan connects our topsy-turvy moment to Rand's writings and influence.

RELATED ARTICLES
"Game of Thrones" continued to dominate cable, thanks to both…
Beanie Feldstein and Kaitlyn Dever are a classic comedy duo in Olivia Wilde's sweet and nasty teen movie.
The Times's critics on what they look forward to diving into this summer.
Los Angeles rapper Sueco the Child has only one single on Spotify, the hypnotic track "Fast" -- but the pace of his career has...
To no one's surprise, the "Game of Thrones" series finale…
New documentary will premiere on HBO this June
In an interview, Clarke discussed the emotional backstory for her character's fate in the show's final episodes.
OKLAHOMA CITY (AP) — The Latest on storm damage in the Southern Plains and Midwest (all times local):


TSMC, the world's biggest contract chipmaker, said on Thursday its shipments to China's Huawei Technologies Co Ltd are not affected by U.S. action aimed at curbing the telecom equipment maker's access to American technology. The comment was made by spokeswoman Elizabeth Sun at the TSMC 2019 Technology Symposium in Taiwan's tech hub of Hsinchu.


Hill rose through Hollywood's ranks, setting an example as a successful Hollywood producer at a time when there were few women in the industry.
Huawei, in common with Apple Inc and chipmakers such as Qualcomm, uses ARM blueprints to design the processors that power its smartphones. "ARM is complying with the latest restrictions set forth by the U.S. government and is having ongoing conversations with the appropriate U.S. government agencies to ensure we remain compliant," an ARM spokesman said in a statement. "ARM values its relationship with our longtime partner HiSilicon (Huawei's chip arm) and we are hopeful for a swift resolution on this matter." Huawei said it valued its close relationships with its partners, but it recognized the pressure some of them are under "as a result of politically motivated decisions".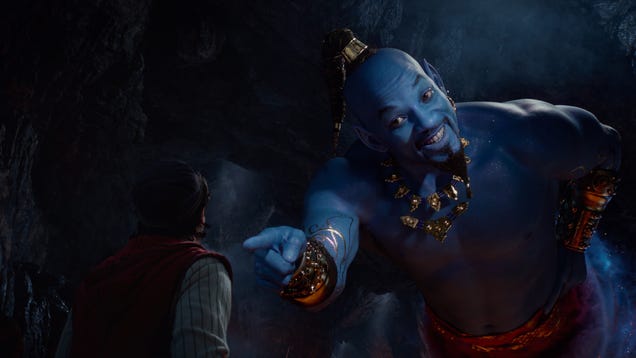 It's been almost exactly 20 years since Will Smith graced the music-loving world with "Wild Wild West," inviting fans of 1999's biggest "cowboy secret agent fights a racist little person and his giant mechanical spider" movie to delight in such lyrics as "Any damsel that's in distress, be out of that dress when she…

Read more...



RELATED ARTICLES
Leonardo DiCaprio, Brad Pitt and Margot Robbie scattered some Hollywood stardust on Cannes' red carpet on Tuesday at the premiere of Quentin Tarantino's new film, an ode to the U.S. movie industry.
Alexei Ratmansky's latest premiere for American Ballet Theater is born from joy and bursting at the seams.
"Game of Thrones" went out as many expected it would,…
Quentin Tarantino's next film also stars Margot Robbie, Al Pacino, Timothy Olyphant Need a quick recap of the past week in movie news? Here are the highlights: BIG NEWS New Star Wars trilogy begins in three years: Disney revealed its known slate of movies for the next eight years, with dates slotted for Marvel, Avatar and Star Wars installments. The last of these franchises will kick off a whole new trilogy in December 2022 with the other two installments alternating with Avatar sequels in the same month through 2027 [via Variety].   Richard...

Read More

Read Comments