Your go-to guide on the Broadway stars—from Lin-Manuel Miranda to Audra McDonald—to catch on new series and seasons.
As the Russia report seems near, a USA TODAY/Suffolk poll finds half of Americans agree Trump is the victim of a 'witch hunt;' trust in Mueller erodes


Ex-Towie star Mario Falcone says reality TV producers have to provide more aftercare to contestants.
Mr. Dale was known for "Misirlou," which Quentin Tarantino used as the opening anthem to his film "Pulp Fiction."
Australian Brenton Tarrant, 28, a suspected white supremacist, was charged with murder on Saturday. Tarrant was remanded without a plea and is due back in court on April 5 where police said he was likely to face more charges. "Within 10 days of this horrific act of terrorism we will have announced reforms which will, I believe, make our community safer," Ardern told a news conference after her cabinet reached in principle decisions on gun reform laws in the wake of New Zealand's worst ever mass shooting.


Campaigning across Iowa and Wisconsin during the weekend as a newly minted 2020 presidential candidate, O'Rourke frequently talked about his willingness to cooperate with those of differing political stripes. It echoed the sort of calls former President Barack Obama made during his 2008 campaign for political civility that became elusive during his tenure.


The teen 'egged' a controversial senator following his Islamophobic comments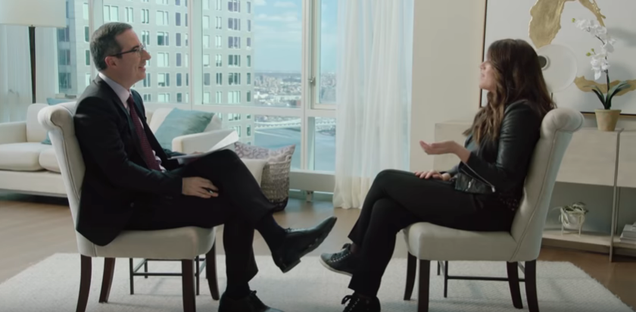 On Sunday's Last Week Tonight, John Oliver spent most of the show examining the phenomenon of public shaming. You know, that thing where millions of people around the world take turns dogpiling someone they don't know but have very definite opinions about thanks to an often-misunderstood misdeed. (He showed talk show…

Read more...


Joan Biskupic's "The Chief" examines John Roberts's life and his career on the Supreme Court.
In an episode about public shaming, Oliver did not hold back on Jay Leno

RELATED ARTICLES
Cadillac is redesigning two sedans and revealed the CT5 and its marketing strategy online Monday. The CT4 sedan, will be revealed later in the year.


The American College of Cardiology and the American Heart Association now say most older adults shouldn't take 75 to 100 milligrams of aspirin a day.


If you want a high-quality fast wireless charger at the lowest price possible, Anker's best fast wireless charging pad is down to just $12.59 today after you clip the 10% coupon on the Amazon page. But if you have an iPhone XR, iPhone XS Max, iPhone XS, iPhone X, or any recent Android phone with face unlock, there's another sale you'll definitely want to take advantage of. The Anker PowerWave 10W Fast Wireless Charging Stand holds your phone upright on your desk so face unlock works without you even having to touch your phone. It's well worth the $24 retail price, but it's on sale right now at an all-time low of just $16.79. That sale is scheduled to end today, however, so you'd better grab a few while you still can!Here's some more info from the product page: * The Anker Advantage: Join the 30 million powered by our leading technology. * The Need for Speed: A high-efficiency chipset provides 10W high-speed charging for Samsung Galaxy, while iPhones get a boosted 5W charge that's 10% faster than other wireless chargers. * Non-Slip, Yes Slim: A slimline profile provides an aesthetically pleasing complement to your desk, while the TPU surface prevents slipping and sliding. * Case Friendly: Don't fumble with your phone case. PowerWave transmits charging power directly through protective cases. Metal attachments or cards may interfere with charging. * What You Get: PowerWave Pad, 3 ft Micro USB Cable, welcome guide, worry-free 18-month warranty, and friendly customer service. (no AC Adapter)


Organizers said the event was cancelled "in respect for the victims"


No matter what game they're playing, men like Axe and Chuck aren't happy unless they go all-in on every hand.

RELATED ARTICLES
Juice WRLD claims his first No. 1 album on the Billboard 200 chart, as Death Race for Love debuts atop the tally. The set, which was released on...

RELATED ARTICLES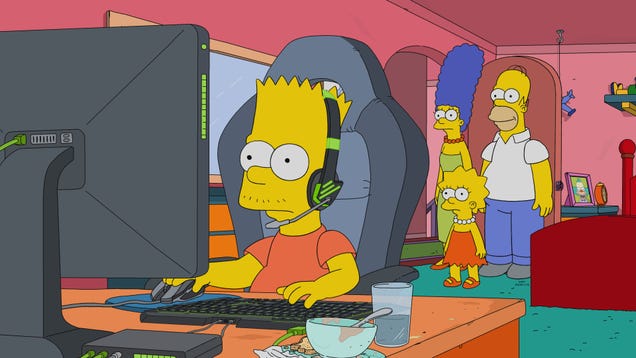 "Are you ready to turn this thing that you like into something that will consume every waking minute?"


Read more...


This moment was so magical that crying judge Katy Perry told the three women, "Your story is a miracle."


Dick Dale, who became known as "king of the surf guitar" with a twangy rapid-fire, reverb-heavy sound that he said recreated what he heard in his head while riding the waves, has died at the age of 81, according to media reports.

RELATED ARTICLES
Dick Dale, the Strat-wielding champion of surf rock whose biggest hit soundtracked one of the most iconic opening sequences in film,...
Falling bombs raised smoke over Islamic State's last enclave in east Syria on Sunday, obscuring the huddle of vehicles and makeshift shelters to which the group's self-declared "caliphate" has been reduced. Another 34,000 civilians were evacuated.


The judges who will hear legal challenges to President Trump's declaration of a national emergency run the political gamut from left to right.


It sold an estimated $69.3 million in domestic tickets this weekend and is already the 13th-best-selling film in the 21-movie Marvel Cinematic Universe.
Democrats led by an Arab-American lawmaker attacked President Donald Trump's "silence" on the rise of white supremacy Sunday as reaction to the New Zealand mosque massacre spilled into a heated US debate over religious and racial bigotry. With controversy swirling over Trump's tepid response to the massacre, White House chief of staff Mick Mulvaney was forced to deny any affinity between the president's anti-immigration rhetoric and the accused Christchurch shooter's extremist views. "The president is not a white supremacist," Mulvaney said in an interview with Fox News Sunday.


Gaspar Noé's "Climax" is the latest movie to push the ecstatic, frightening qualities of dance into horror. A body holds plenty of space for terror.
"Billions" returns for a fourth season on Showtime. And Aidy Bryant stars in "Shrill" on Hulu.
Jay Leno is mad as hell, and he's not taking it anymore. The former host of "The Tonight Show" hijacked Jimmy Fallon's monologue on Wednesday to get a few things off his chest.Here was Leno's angry opener: "There is this annoying trend in advertising — especially on cable — where they want you to get to know the non-celebrity spokesman for whatever the product is. There's one running on CNN right now. It says, 'Bob is 68 years old, Bob has hemorrhoids. Learn more about Bob's story on hemorrhoids.com.' I don't want to know Bob's story, OK?""How empty is my life that I have time to go to this website?" he continued. "Hey, if I want to see hemorrhoids, I can stand in the bathroom with a hand mirror, OK?"Also Read: Trump Applauds Jay Leno's Lament About 'One-Sided' Politics of Today's Late Night Comedy (Video)The ranting comic also tied his hemorrhoids material into a medical marijuana joke. The uncharacteristically pissed-off car collector then gave it to Apple, Amazon, and our city of angels, Los Angeles.Watch the video above.Before "Tonight" even taped, Leno was already making Wednesday headlines. Appearing on the third hour of yesterday's "Today" show, Leno lamented the "one-sided" approach he believes present day late-night hosts take with political material.Also Read: 'The Simpsons' Boss Al Jean Believes Michael Jackson Used Cameo 'to Groom Boys'"When people see you as one-sided, it just makes it tough," Leno said. "I did it when Clinton was ho
Kara Kading wishes she weren't crying, but there it is. The mother of three from Racine, Wisconsin, is overwhelmed. She's working two jobs so her kids can go to a private Lutheran school. She has just sat through a day of lectures for one of them, helping to market and sell essential oils from her…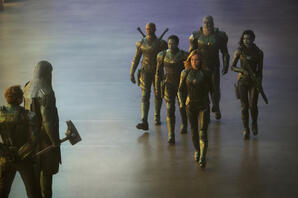 Here are a bunch of little bites to satisfy your hunger for movie culture:   Congratulation of the Day: Women supporting each other comes through wonderfully in this fan art used by Wonder Woman star Gal Gadot to congratulate Captain Marvel Brie Larson on the latter's movie becoming the new box office champ for female-led superhero releases: PHOTO: Gal Gadot on Instagram. from r/DC_Cinematic   Director Commentary of the Day: For Vanity Fair's...

Read More

Read Comments


In "Good Kids, Bad City," Kyle Swenson tells the story of three men who suffered a terrible injustice and a city, Cleveland, complicit in the wrong.
Three generations of Palestinian-American women are torn between custom and desire in this piercing debut from Etaf Rum.