This week, "WWE Smackdown" continued its reign at the top…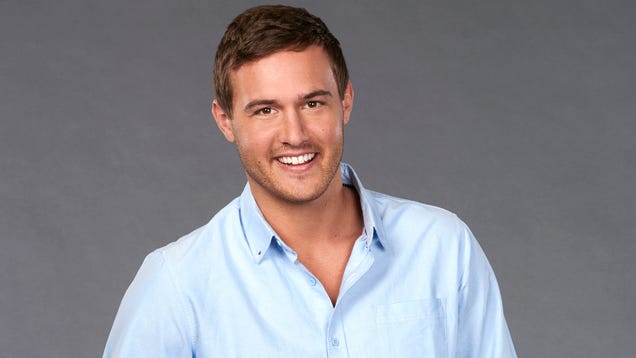 This season of Bachelor In Paradise ended happier than most could have predicted, with three engagements: Dylan and G., Katie and Chris, and the show's first same sex couple, Demi and Kristian. It was all going so well… and yet the show announced that the next Bachelor would be Pete Weber, a.k.a Pete the pilot.

Read more...



RELATED ARTICLES
Jack Guez/AFP/GettyThe strangest episode of Israel's raucous election—the second in six months—flickered by almost unnoticed, one clip among the 30 videos Israeli Prime Minister Benjamin Netanyahu posted to his YouTube channel in the final two days before Tuesday's vote.Lush with images of sleek Israelis surfing off Tel Aviv beaches and sipping coffee and cocktails in a succession of inviting bars and cafés, it almost looked like a product of the tourism ministry— until the part where you see a woman's toes peek beyond a blanket, reaching out to tease the toes of the man sharing the bed with her, and those manly toes turning away."Right-wing voters have to wake up!" the caption blared. "On Tuesday, you have to go out to vote Likud, and bring family and friends!"The Likud is Netanyahu's party, and the ad was meant as a counter-incentive. Netanyahu's pitch can be summed up thus: Don't sleep with your hot girlfriend. Don't go to the beach. Don't enjoy Tel Aviv's great cafés. Go out and vote for me!If Netanyahu was concerned about voter fatigue, he needn't have worried.Turnout was a few points higher than it was in the April 9 vote, despite fresh memories of the night six weeks later in which Netanyahu acknowledged he'd failed to form a coalition government and—instead of returning the mandate to Israel's President, Reuven Rivlin—dissolved the parliament and sent Israel into second elections.On first glance it looks like Israelis returned a second inconclusive verdict, this time with gusto.The apparent draw between Net

RELATED ARTICLES
President Donald Trump announced Wednesday that his administration is revoking California's authority to set auto mileage standards stricter than those issued by federal regulators, a move critics said would result in less fuel efficient cars that create more planet-warming pollution. In a tweet, Trump said his action would result in less expensive, safer cars. "Many more cars will be produced under the new and uniform standard, meaning significantly more JOBS, JOBS, JOBS! Automakers should seize this opportunity because without this alternative to California, you will be out of business," Trump tweeted.



RELATED ARTICLES
From its spectacularly detailed aesthetic to the characters' march down well-worn personality paths, the movie argues insistently for the status quo.
Unsurprisingly, ESPN and the NFL Network dominated the cable ratings…
The Gary Platt Musical Initiative is expected to support the Off-Broadway company for the next five seasons.

RELATED ARTICLES
Broadcast primetime live same-day ratings for Tuesday, September 17,…

RELATED ARTICLES
Kodi Lee Wins America's Got Talent Season 14


Missing New Jersey Girl: Here's what we know about the possible abductor sought in the disappearance of a Bridgeton, New Jersey girl.


The an immersive musical experience runs through early October
Meghan McCain defended Sean Spicer's addition to the "Dancing with the Stars" cast, saying 'he's gotta pay his bills one way or the other.'


Back in 2002, Kelly Clarkson won the first-ever season of American Idol, kicking off her incredibly successful career. On Wednesday (Sept....
Final broadcast primetime live same-day ratings for Tuesday, September…
The season 14 finale of NBC's America's Got Talent airs live on Wednesday night (Sept. 17), crowning another winner of the reality talent...
It's hard to imagine a crop of new scripted series less inspired than 2019's
The best of the Marrakesh medina, men's skin care and more.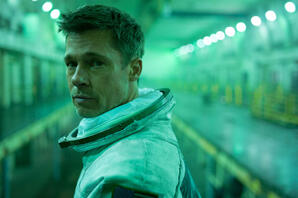 Note: This interview contains minor spoilers for the film — continue at your own risk, or read on with fresh eyes after seeing the movie for yourself!   James Gray brings family into every genre piece, whether it's his early crime films (We Own the Night, The Yards, Little Odessa), a love triangle (Two Lovers), or his two recent period films (The Immigrant, Lost City of Z). And I'm not talking the Fast & Furious sense of "family" being a word to...

Read More

Read Comments


Aaron McGruder's "The Boondocks" reboot is coming to HBO Max with a two-season order. The new series will debut in Fall 2020 with a 50-minute special, followed by 24 more episodes.McGruder will return as showrunner. Additionally, all 55 episodes of the original series that aired on Adult Swim will be available on WarnerMedia's upcoming streaming service when it launches next spring."The Boondocks" reboot, which is a co-production with Sony Pictures Television, updates the cult, subversive satire for the modern era. It chronicles the adventures of the Freeman family against the evil local government tyrant Uncle Ruckus, who rules the fictional Woodcrest County, Maryland with an iron fist.Also Read: 'The Big Bang Theory' to Stream Exclusively on HBO Max in $500 Million-Plus Deal"There's a unique opportunity to revisit the world of 'The Boondocks' and do it over again for today," McGruder said. "It's crazy how different the times we live in are now - both politically and culturally - more than a decade past the original series and two decades past the original newspaper comic. There's a lot to say and it should be fun."Sony announced that it was rebooting the series at the Annecy Festival in June."The Boondocks was a revolutionary series that sparked conversations on hot button issues and brought dark subjects into the light with episodes like 'The Trial of Robert Kelly', 'The Fundraiser' and 'The Story of Gangstalicious'," said Kevin Reilly, Chief Content Officer, HBO Max and President, TBS, TNT and truTV. "Aaron is a gi
Julianne Hough Debuts First New Song in Nearly a Decade


Trump's primary mission during his two-day visit to the state was to raise millions from wealthy Republicans. Gov. Gavin Newsom, a Democrat, in turn, publicly called out the Trump White House for a lack of "moral authority" and lamented the state's "unfortunate relationship" with the president. The president and many Republicans see little downside to him making the nation's most populous state a ready villain.


The Office of the Director of National Intelligence dropped a big hint this week that a whistleblower complaint it has been withholding from Congress involved President Trump or senior administration officials.


The 2019 iHeartRadio Music Festival is just days away, and in addition to the jam-packed lineup, the equally star-studded presenters list is not one...
Ongoing US sanctions on Iran target Supreme Leader Ayatollah Ali Khamenei and the Islamic republic's top brass, while also seeking to choke trade in a variety of goods from oil to carpets. US President Donald Trump on Wednesday promised details of new sanctions within 48 hours in response to a missile or drone attack on Saudi oil facilities that Riyadh has blamed on Iran. The United States also blacklisted Iranian Foreign Minister Mohammad Javad Zarif, whose US assets were frozen on August 1.


Three hunters were badly hurt in two separate grizzly bear attacks in Montana on the same day, state officials have said.All three suffered "moderate to severe" injuries after being mauled by a lone bear in the Gravelley Mountains on Monday, according to the Montana Fish, Wildlife and Parks agency.


President Donald Trump said Wednesday he's naming hostage negotiator Robert O'Brien, whom Trump had monitor the criminal case in Sweden...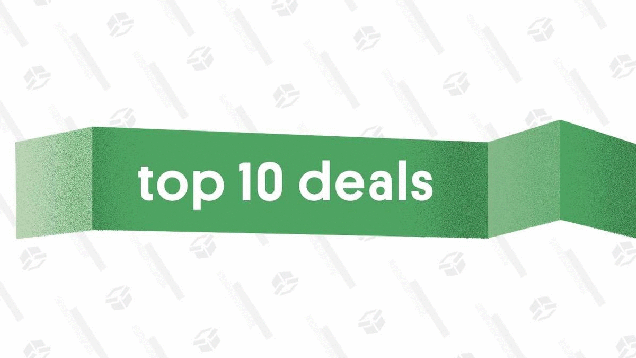 We see a lot of deals around the web over on Kinja Deals, but these were our ten favorites today.

Read more...



RELATED ARTICLES
The recently fired national security made little secret of his disagreements with the president.


Please welcome the headliners of the Hella Mega Tour back to the Billboard charts. Following the announcement of the triple-headliner trek, which...
The free event this Saturday will be a "happening" of sorts, at the intersection of art and activism.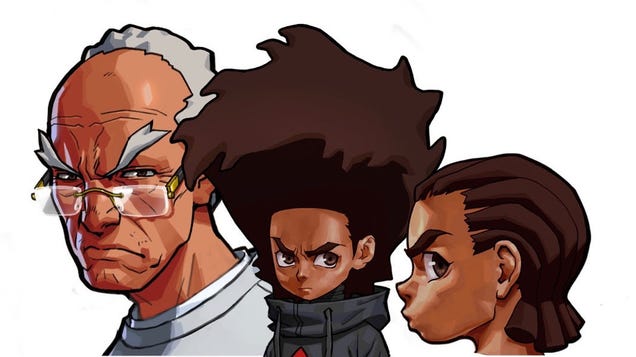 Almost 15 years after the original series premiere, grade school freedom fighter Huey Freeman, his hot take-heavy younger brother Riley, and their perpetually tired grandfather Robert are returning to television. HBO Max announced today that Aaron McGruder's essential comic-to-cable series The Boondocks is coming to…

Read more...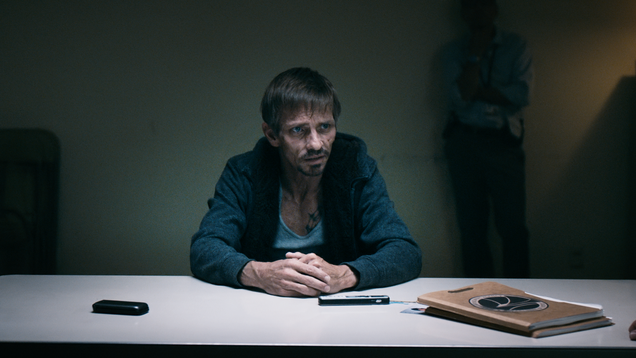 Netflix has achieved a tenuous peace with theater chains, giving moviegoers a chance to see several of the platform's upcoming releases on the big screen, including Noah Baumbach's A Marriage Story, Martin Scorsese's The Irishman, and Vince Gilligan's El Camino—a sequel of sorts to his acclaimed AMC series Breaking Bad

Read more...


The Boeing 737 Max has been grounded worldwide for months after two fatal crashes. A new report suggests that Boeing doesn't deserve all the blame.


El Camino: A Breaking Bad movie coming to theaters



RELATED ARTICLES
Biden remains the highest-polling candidate, coming in at 31%, a five percentage point gain from July. Warren jumped from 19% to 25%.


When the Taliban puts a bounty on Afghan director Hassan Fazili's head, he is forced to flee the country with his wife and two young daughters. Capturing the family's uncertain journey firsthand, Fazili documents their harrowing trek across numerous borders revealing the danger and uncertainty facing refugees seeking asylum juxtaposed with the unbreakable love shared amongst the family on the run.Rated: Not RatedRelease Date: Sep 18, 2019
Once again, it was the NFL at the top of…
Seinfeld and The Big Bang Theory follow Friends and The Office in sealing huge streaming deals.

RELATED ARTICLES
If you'd like to live like British aristocracy for the day, now's your chance. The iconic mansion from the hit show and upcoming film "Downton Abbey" has been listed on Airbnb and will be open to select lords and ladies for a one night stay.Highclere Castle, which is used as the setting of the Masterpiece Theater drama, is a real location in Highclere, England, and its owner, the Countess of Carnavon, is the host who has listed her home on Airbnb. For one night only on Nov. 26, Highclere will open the doors to its 300 rooms for you and a guest to get a taste of the finer life in a manor house that dates back to the 17th century.And you can do so all for the price of $159 per night, which would honestly be a great price for even the 1920s.Also Read: 'Downton Abbey' Film Review: Adorable PBS Aristocrats Win the Class War, Again"You will get the opportunity to explore iconic rooms you know so well from 'Downton Abbey,' such as the Drawing Room and the Library," Lady Carnavon writes in her listing. "For one night, you can follow in the footsteps of kings and queens and enjoy life as a Lord or Lady to celebrate the upcoming motion picture event, 'Downton Abbey.'"The listing says that applicants must be verified Airbnb users with good customer reviews and have a passion for the show. The application period begins on Oct. 1 at 12 p.m. BST.Airbnb will also make a donation to the International Federation of Red Cross and Red Crescent Societies in honor of the listing. The film "Down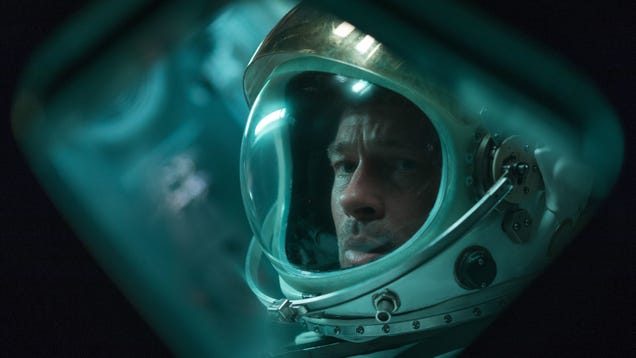 When we go to space, how much of our baggage will we bring with us? The question hangs over James Gray's Ad Astra, a mesmerizing sci-fi drama that takes us to a future where humanity has started to colonize the solar system and the stars have begun to lose some of their luster. There are Applebee's and souvenir stands…

Read more...


Broadcast primetime live same-day ratings for Monday, September 16,…
The star and writer-director James Gray concoct a cerebral sci-fi film about fathers and sons that's absolutely enthralling
The TV series produced by the US e-commerce giant has been tipped to be the most expensive ever made.

RELATED ARTICLES
Final broadcast primetime live same-day ratings for Monday, September…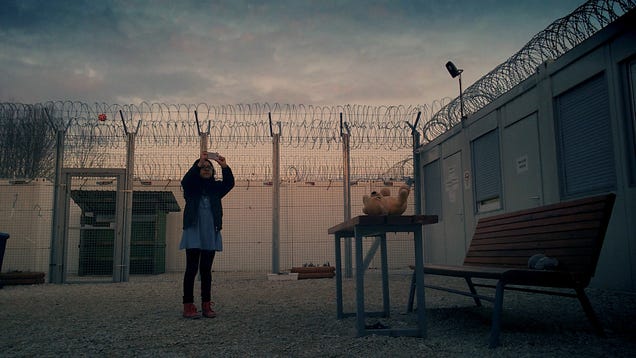 Over the past few years, the plight of political refugees has been a divisive social issue in nations around the globe, with some of our more nationalist, rabble-rousing leaders downplaying the complicated circumstances that force families to flee their homelands, and instead suggesting that anyone moving from a…

Read more...



RELATED ARTICLES
"Sunday Night Football" and a live 2020 Democratic Candidates Debate…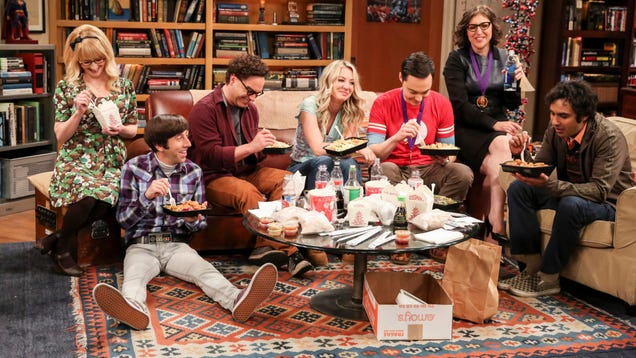 The syndicated network darlings are getting snapped up by the streaming overlords one by one, it seems. After Netflix recently announced its acquisition of Seinfeld for, reportedly, the modest price tag of $500 million, HBO Max managed to top that with a big fish of its own. Per The Hollywood Reporter, the forthcoming…

Read more...


"My First Black Boyfriend," an essay collection by the comedian and filmmaker, is coming out next year.