Bazzi put on a charming performance of "Paradise" at the 2019 MTV Movie & TV Awards, which aired Monday (June 17). After being...
The toll from a strong 6.0-magnitude earthquake in southwest China rose to 11 dead and 122 injured on Tuesday, as rescuers pulled survivors from wrecked buildings. A hotel close to the epicentre collapsed, but it was not immediately clear if there were any casualties from that incident, the official Xinhua news agency said. Other images showed a woman being helped out of another collapsed structure.


Lizzo channeled a young Lauryn Hill and one joyful '90s musical comedy for her performance of "Juice" at the 2019 MTV Movie & TV...

RELATED ARTICLES
A strong earthquake that hit Sichuan province in southern China late Monday night killed 11 people and injured 122, the local government said. The Yibin city government posted the casualty toll on its social media accounts Tuesday morning. Xinhua news agency said rescue efforts were underway in the stricken area.


He was a Yale Law School professor when he embraced the counterculture in a 1970 book that became a best seller and brought him rock-star-level fame.
Suzanne Collins's dystopian trilogy about children fighting to the death, later adapted as a series of blockbuster movies, is getting a prequel.
"Pose" is having a ball at FX. The drama series…

RELATED ARTICLES
Final broadcast primetime live same-day ratings for Friday, June…
The currently untitled novel will take place during the "Dark Days"
Friday had a quiet night in the cable ratings game,…
Here's why Katy Perry is a hamburger

RELATED ARTICLES
The director, an unabashed emperor of extravagance, forgot what he once knew: Opera can be deep drama.
It was "Love & Hip Hop: Atlanta" that led the…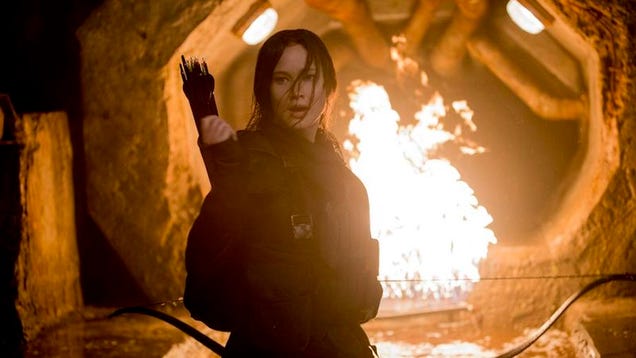 You thought The Hunger Games were finished? You fool. We live in the age of IP, meaning that every day brings us another viable property to resurrect, repackage, and, if you're J.K. Rowling, ruin for the generation it helped shape. Suzanne Collins' return to Panem isn't a sequel, though, but a prequel set 64 years…

Read more...



RELATED ARTICLES
The pop star's upcoming album Lover will drop August 23.
Playwright and screenwriter Noah Haidle will make his Broadway debut in the production from Roundabout.
Pop singer and songwriter Taylor Swift on Monday released a star-studded music video that scolded social media trolls and urged fans to sign a petition demanding U.S. legal protections for gays, lesbians and transgender people.
Todrick Hall and Taylor Swift's friendship has been taken to another level thanks to the "You Need to Calm Down" video, which the pair...
The Roundabout Theater Company production, which follows a woman's long life, marks the playwright Noah Haidle's Broadway debut.

RELATED ARTICLES
Two strong earthquakes shook the southwestern Chinese province of Sichuan on Monday, killing at least one person in a part of the country frequently affected by strong tremors. The first magnitude 5.9 quake was followed around 30 minutes later by one registering 5.2, both at a depth of 10 km (six miles) and centred near Changning county, according to the United States Geological Survey. Chinese state media said shaking was felt in major cities in the region, including in the Sichuan provincial capital Chengdu and the metropolis of Chongqing.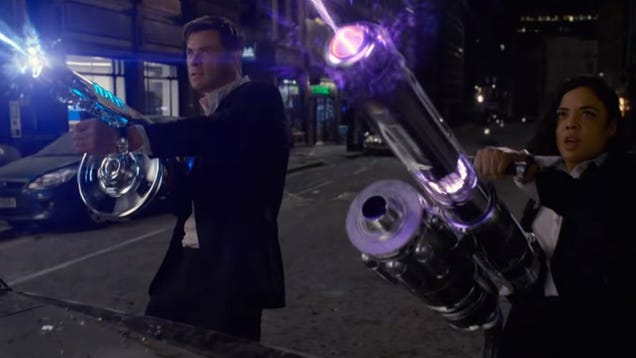 Hot off of the heels of Thor:Ragnarok and Avengers:Endgame, getting Tessa Thompson and Chris Hemsworth to suit up and defend the galaxy seemed like a no-brainer. Unfortunately, their famed onscreen chemistry wasn't enough to attract a noteworthy audience this Father's Day weekend: Though Men In Black:International …

Read more...


CNN anchor Anderson Cooper remembered his mother, designer and society grand dame Gloria Vanderbilt, as a woman who endured a string of heartbreaks but still remained deeply in love with love.

RELATED ARTICLES
Last week, the Trump administration accused Tehran of being responsible for an explosion that set two oil tankers on fire off the coast of Iran.


Last month, Katy Perry released her uplifting first solo track in two years, "Never Really Over," and its healing-focused music video. On...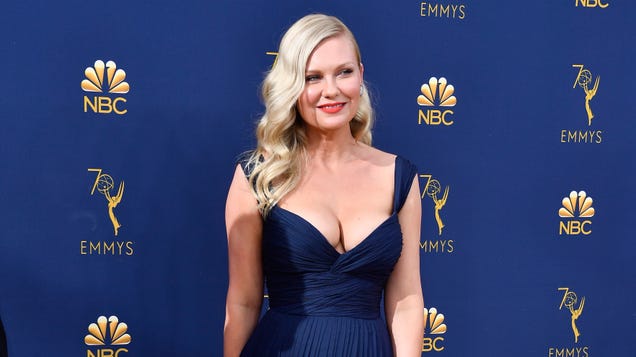 After getting picked up AMC years ago and then dumped onto YouTube Premium, the Kirsten Dunst-starring series On Becoming A God In Central Florida has found a third home, with Variety reporting that Showtime has now picked it up—making this kind of a weird step up, at least in terms of prestige. The nine-episode first…

Read more...


The Trump administration said Monday it is easing previously announced cuts in hundreds of millions of dollars in aid to the Central American nations of El Salvador, Honduras and Guatemala but will not allow new funding until those countries do more to reduce migrant flows to the United States. The State Department said that after a review of more than $615 million in assistance that President Donald Trump ordered in March to be cut entirely, it would go ahead with $432 million in projects and grants that had been previously approved.


The CW's fall premiere dates can be found below. New…
In an effort to bolster its public case against Iran, the Pentagon on Monday released new photos that officials said show that members of Tehran's Revolutionary Guard were responsible for attacks last week on two oil tankers near the Persian Gulf. The images, many taken from a Navy helicopter, show what the Pentagon said were Iranian forces removing an unexploded mine from the side of the Japanese-owned Kokuka Courageous oil tanker in the Gulf of Oman. The release of the photos came as the U.S. works this week to convince members of Congress and allies that the accusations against Tehran are true.


The United States is preparing to send additional troops to the Middle East in response to mounting concerns over Iran, which Washington blames for attacks on oil tankers last week, two U.S. officials told Reuters on Monday, speaking on condition of anonymity. The officials did not say how many troops would be deployed or detail the timing of the deployment, which has not been previously reported. If confirmed, it would be in addition to the 1,500 troop increase announced last month in response to tanker attacks in May that it also blamed on Iran.


Mexico's efforts to slow Central American migration across its territory showed some bite Monday as some people turned around to head south in the face of increased enforcement, while government officials said they would target human smuggling rings. One government official announced Monday that the 6,000 National Guard members who officials had repeatedly said would be sent to the southern border will actually be distributed across the northern border and other areas as well, while another suggested measures were showing results. A senior Mexican official, who requested anonymity to discuss negotiations with the U.S., said that three weeks ago about 4,200 migrants were arriving at the U.S. border daily and that now that number has dropped to about 2,600 per day.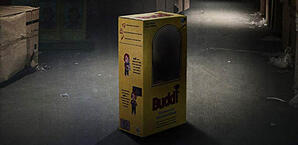 Here are a bunch of little bites to satisfy your hunger for movie culture:   VFX Breakdown of the Day: Chucky returns this weekend in a new form as the Child's Play remake hits theaters. This time, the killer doll is voiced by Mark Hamill and is more of a robot action figure portrayed with practical animatronic effects. Here's a behind the scenes look at the making of the new horror movie from Orion Pictures that shows how they brought the new Chucky to life:...

Read More

Read Comments


The '90s-set show will debut at the end of summer after originally being slated as a YouTube Premium show.


The costume designer Julian Day didn't simply copy the star's outfits over the years (or those glasses — dozens of pairs were crafted for the film).
NBC's fall premiere dates are here, as the network officially…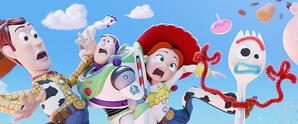 Those treasured icons of vim and vigor, Woody (voiced by Tom Hanks) and Buzz Lightyear (voiced by Tim Allen), have settled into relaxed and comfortable surroundings in Toy Story 4, where they live along with other toys under the protective care of the delightful Bonnie. The young girl has transformed the bashful utensil Forky (voiced by Tony Hale) into her most beloved toy, so when Forky goes missing, it's up to Woody, Buzz and their friends to reunite Bonnie and Forky. The story behind...

Read More

Read Comments



RELATED ARTICLES
The video has a focus on supporting LGBT people - with other celebrities also featuring.
Broadcast primetime live same-day ratings for Sunday, June 16,…
The only beef between them now is Katy Perry's hamburger costume
When Apple's current-generation iPad tablets went on sale at deep discounts for Black Friday last year, people flipped out. It makes sense of course, since truly deep discounts on Apple products are so rare. Well, get ready to flip out even more because Amazon somehow just gave the Apple iPad an even deeper discount! The 128GB model that was $80 off on Black Friday is now a whopping $101 off, slashing the price all the way down to just $328. That's an all-time low, and we doubt we'll ever see a better bargain on an iPad. If you don't need that much storage, you can also still get the 32GB model for just $249, which is also an all-time low.Here are the highlights from the product page: * 9.7-inch Retina display * A10 Fusion chip * Touch ID fingerprint sensor * 8MP back camera and 1.2MP FaceTime HD front camera * Two speaker audio * 802.11ac Wi-Fi * Up to 10 hours of battery life * Lightning connector for charging and accessories * iOS 12 with Group FaceTime, shared augmented reality experiences, Screen Time, and more


"Not opening an inquiry comes with consequences, too," says Oliver.


WarnerMedia will get a first look at projects developed by the media company run by Mr. Abrams and his wife, which made hits like "Star Trek Beyond."
Amazon Deals | Walmart Deals | Apple Deals | TV Deals | Gaming Deals | Laptop DealsGood news if you're updating your arsenal of gadgets this month. As the spring season comes to an end, prices on all things tech continue to fall just in time for the summer. Big retailers from Amazon to Walmart are offering some of the best deals we've ever seen on everything from smart home devices to game consoles. Meanwhile, ThinkGeek is having a moving sale, so everything is 50% off sitewide via coupon, "MOVINGDAY" this week. Shop ThinkGeek's Entire Sale Get ready to block your calendar for Amazon's big shopping event next month. Soon we'll be gathering the best Amazon Prime Day 2019 deals. For the time being, here are some of the best tech deals we're seeing right now. Amazon Hardware DealsAmazon is currently offering many of its proprietary devices at discounted pricing. * Echo Input for $19.99 ($15 off)  * Fire HD 10 Tablet for $119.99 ($30 off)  * Echo Show (2nd Gen) for $179.99 ($50 off) * Fire TV Stick with Alexa Voice Remote for $29.99 ($10 off)  * Fire TV Stick 4K with Alexa Voice Remote for $39.99 ($10 off) * Fire HD 8 Tablet w/ Show Mode Charging Dock for $79.99 ($40 off) * Kindle Paperwhite Essentials Bundle for $139.97 ($50 off)  * All-New Echo Dot Kids Edition (Rainbow) for $49.99 ($20 off)  * Echo Dot (3rd Gen) Smart Speaker for $29.99 ($20 off)  * Echo (2nd Gen) for $64.99 ($35 off) * Echo Auto for $24.99 ($25 off)   * Kindle Paperwhite e-Reader for $99.99 ($30 off)  * Kindle Oasis e-Reader for $199.99 ($50 off)  * All-new Kindle e-Reader (2019) for $69.99 

RELATED ARTICLES
Previews, openings and some last-chance picks.
Neither an X-Men movie nor a Godzilla movie could get moviegoers enthusiastic enough to turn out
Warner Bros.'s "Shaft" sequel also disappointed this weekend.
Broadcast primetime live same-day ratings for Saturday, June 15,…
This new work, with music by Terrance Blanchard and a libretto by Kasi Lemmons, is a bold and affecting adaptation of Charles Blow's memoir.

RELATED ARTICLES
His sumptuous, realistic style suited a classic "Romeo and Juliet" film and productions of "La Traviata" and "La Bohème."
Coming almost a month earlier than they did last year,…
His rise from poverty to riches through a drug-smuggling enterprise was a larger-than-life tale of ambition, organization and ruthless brutality.