A 13-year-old boy, his body covered in hair, searches for the mother he never knew.
Pope Francis' weekly general audiences, which had resumed with the public participating, will be moved back indoors and held virtually after one participant tested positive for the coronavirus, the Vatican said on Thursday. A statement said the audiences will be held from the pope's official private library, as they were during the height of the lockdown in Italy earlier this year. In recent weeks, the public was allowed to return to the audiences, held first in a Vatican courtyard and then in a Vatican auditorium.


President hurried Arizona Senator Martha McSally before calling up three politicians from other states - plus Nigel Farage - to address the crowd


Gillian Anderson and young actress Emma Corrin talk the pressures of playing historical figures Margaret Thatcher and Princess Diana on "The Crown."



RELATED ARTICLES
Barack Obama's memoir is landing. So is a biography of Adrienne Rich and buzzy fiction from Jo Nesbo, Nicole Krauss and Susie Yang.

RELATED ARTICLES
Khloé Kardashian is speaking out about her sister Kim's controversial birthday bash — and her own bout with COVID-19.


Two women running Britain, "perhaps that is precisely what this country needs," Queen Elizabeth II (Olivia Colman) says in a new trailer for the fourth season of "The Crown." But, as anyone with an understanding of U.K. history knows, it is anything but smooth sailing when Margaret Thatcher (played here by Gillian Anderson) becomes Prime […]


Angela Merkel, the German chancellor, was heckled by opposition MPs during a speech to parliament on Thursday, while taking aim at groups spreading "lies and disinformation" as the country continues to battle the coronavirus crisis. The speech, which took place the morning after Mrs Merkel announced a range of sweeping reforms to tackle the spread of the pandemic, warned that the German people find themselves in a "dramatic situation". On Thursday morning, Germany recorded 16,774 new daily coronavirus infections, the highest number of new cases within a 24-hour period since the pandemic began. In a veiled criticism of the far-right Alternative for Germany - staunch opponents of the country's lockdown measures - Mrs Merkel laid out a plea for unity. "Lies, disinformation, conspiracy theories and hate not only damage democratic debate, but also the fight against the coronavirus" Mrs Merkel said. "Soothing wishful thinking and populist trivialisation (of the coronavirus) is not only unrealistic, it is irresponsible." The speech was frequently interrupted by jeers from AfD MPs. Such interjections are rare in German parliament, with house speaker Wolfgang Schäuble threatening the hecklers with calls to order and criticising their "dangerous" behaviour.


In New York, trick-or-treating has been curtailed, and parades called off. But there are plenty of ways to please and spook the little ones.
When banks were flooded with loan requests from businesses struggling with the fallout of the coronavirus pandemic, hastily built robots helped several lenders cope with the deluge. The bots were one of many quick technology changes deployed across the industry during the crisis, a contrast to the slow progress it's made in the past two decades to improve technology in the face of increasing competition from fintech rivals. Now the jolt from the COVID-19 pandemic has accelerated the process even though banks globally are having to cut IT spending this year for the first time since 2009, based on data from research company IDC.


Joining the I'm Sorry creator-star on the creative team is playwright Catya McMullen.
The Only Fools and Horses star looks back on his career in TV - and other high-flying exploits.
Oliver Laxe gives us the story of humans and nature in crisis in Galicia, with nonactors playing the roles.
This documentary by Kim A. Snyder asks difficult questions about what it means to grow up in an America where gun violence is far too common.
In Jacob Chase's film, a monster from another realm invades ours through phone screens and tablets.
The coronavirus variant, known as 20A.EU1, has been identified in 12 European countries as well as in Hong Kong and New Zealand, scientists said.


An attorney for the plaintiffs says his clients will appeal the decision to the state Supreme Court. Four other statues have already come down.


The push in book publishing for more authors and workers of color hasn't abated, and companies are increasingly making lasting changes to the way they do business.
Fox's hit series The Masked Singer is getting company with The Masked Dancer, a chance for celebrity contestants to show off their moves in disguise.
Omari Hardwick plays a lawyer who gets trapped in the superstition-laden enclave of Appalachia where he was raised.
'The Invisible Life of Addie LaRue' took 10 years to write. The fantasy author describes the process as a 'very, very long labor of love.'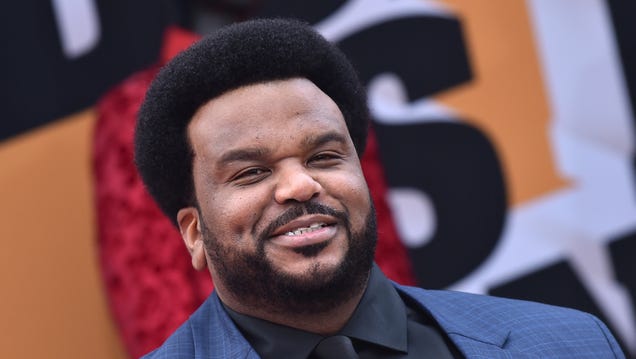 America's obsession with Ken Jeung solving musical mysteries continues apace tonight, as Fox announced its latest attempt to translate this whole "masked" thing that's gone, uh, viral of late into yet another TV series. That's right, it's The Masked Dancer, a formal follow-up to The Masked Singer that also sounds like…

Read more...


This documentary traces the mercurial journey of a Cambodian refugee who became a doughnut mogul in California.
This sequel-of-sorts to the 1996 cult classic updates the coven empowerment for a new era — but it's still a witches' brew that tastes like weak tea
Follow the latest updates


The '90s teen-witch classic gets a 2020 overhaul that leaves it feeling too woke for … conflict?
Here are 11 of the most insightful titles about President Donald Trump and his White House, and what we learned from reading them.        
The premise of the Teal Pumpkin Project is simple: Show trick-or-treaters that you have non-food items for those with allergies, even in a pandemic.


An evil weave turns a shy character into a serial killer in "Bad Hair," but the film doesn't understand that styling locks can be a source of intimacy and communal pride.

RELATED ARTICLES
The reality star is accused of being "tone deaf" for posting photos of her family's lavish trip.
"You're never gonna get the best out of a person by being mean to them."
A new trailer for the Gabriel Range-directed Bowie biopic Stardust dropped on Wednesday (Oct. 28) featuring Johnny Flynn as a younger version of the late star.
President Donald Trump went to Omaha, Nebraska Tuesday night hoping to boost his chances of winning the area's competitive electoral college vote.But he left a logistical mess in his wake at Eppley Airfield as scores of people were left trying to get back to their vehicles via buses from the large-scale event in the midst of a raging pandemic.Trump's rallies during the pandemic have already worried health experts because, even when they're outdoors, the large events feature little in the way of social distancing and lax mask-wearing from the audience. But the logistical issues in Omaha likely only compound the existing anxieties over holding such big events and gathering so many people together at a time when health experts are still sounding the alarm over the deadly coronavirus.No Lockdown, No Problem, Says Nebraska GOP Guv as Cases RiseThe Omaha World-Herald reported there were hundreds left stranded for "up to three hours in freezing temperatures," as they attempted to leave the event via chartered buses.A spokesperson for the Omaha Police Department said in an email that "buses loaded and hauled approximately 25,000 people to the event site over a 10 hour period of time," from 10 a.m. Tuesday until the start of the event. But estimates about how many people headed to the airfield have varied, and the spokesperson noted the numbers were preliminary.Officer Michael Pecha, a public information officer with the Omaha Police Department, said that six people were taken to area hospitals with a variety of medical conditions. "
'The Craft: Legacy' builds on pop culture's long and complicated fascination with witchcraft
A neighbor told a deputy that the 84-year-old man had been punched and kicked days after the suspect confronted the man for a Biden sign in his yard.


Fittingly, the Lips turned out to be of the biggest mouths in showbiz.


Fox's new "The Masked Singer" spinoff has found its host. "The Masked Dancer," which is inspired by a segment on Ellen DeGeneres' daytime show, will be hosted by Craig Robinson. The move expands Robinson's relationship with Fox, after he starred in the network's supernatural sitcom "Ghosted" a couple years ago. In a surprise to no-one, […]


"I balked at first," the shock-rocker says of a 1978 invitation to guest-star on 'The Muppet Show.' "I went, 'Oh man, I've been spending all this time building this villain image. Is this just going to water it down?'"


An investigation has been opened into the police shooting of Walter Wallace who died in Philadelphia on Monday afternoon


Police say the investigation is ongoing.


A live studio audience will once again fill the seats on set of "The Ellen DeGeneres Show." Starting with the Oct. 28 show, 40 fans will be seated in the talk show's audience section alongside 70 virtual attendees. The return to live audiences may be happening just in time for the show's Halloween week, but […]


The HBO Max drama follows a West Baltimore teen entranced by the freewheeling stunts of a local dirt-bike gang
In Garrett Bradley's moving documentary, a woman fights for her family and justice as a husband and father's absence reverberates.
As COVID-19 cases continue to rise, it is increasingly urgent to understand how climate impacts the spread of the coronavirus, particularly as winter virus infections are more common and the northern hemisphere will soon see cooler temperatures. Researchers studied the effects of relative humidity, environmental temperature, and wind speed on the respiratory cloud and virus viability. They found a critical factor for the transmission of the infectious particles is evaporation.
Fuji Rock Festival, Japan's biggest annual music event, will be cancelled for the first time ever due to the coronavirus pandemic, organisers said, disappointing thousands of rock-and-roll fans who flock to the outdoor festivities every year.
You don't have to be a hardcore comic book fan to understand the fact that, almost universally, comic book movies just don't get taken seriously as dramatic works of art. Even the most artistically-conscious and technically proficient movie, invested into by major studios and visionary directors, will be looked down upon by some cinematic observers because its source material comes from the medium of comics. That's why the recent announcement of Black Panther as a nominee for Best Picture in the drama category at the forthcoming Golden Globe awards is so momentous. It's been a decade since a comic book movie was thought of as a legitimately artistic entry into the long-running cinematic canon, when director Christopher Nolan brought together his world-class...
Read More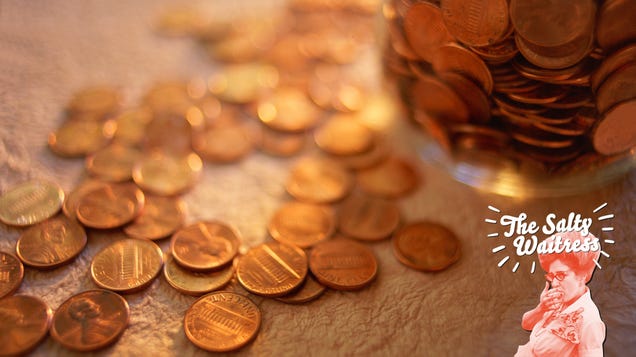 Read more...