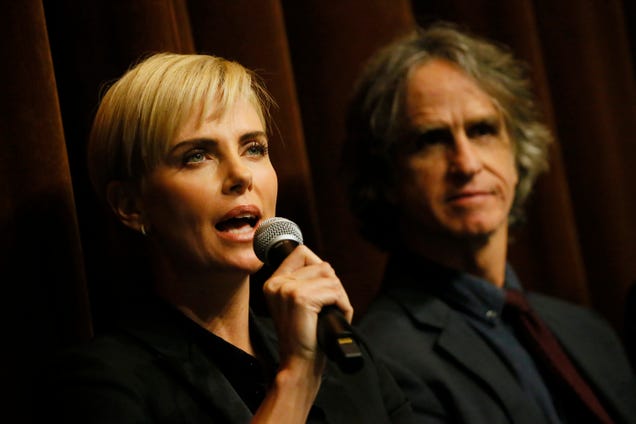 The 77th Golden Globe awards nominees were announced yesterday morning, and while every list of awards nominees can (and will) be found lacking in certain areas, the Globes' omissions were particularly glaring. Not a single female filmmaker was nominated for Best Director, and women were shut out of the other three…

Read more...



RELATED ARTICLES
The Netflix docuseries' dive into the false confessions of Henry Lee Lucas explores the law's fixation on closing cases, and the toll it takes.

RELATED ARTICLES
The 2020 Golden Globe nominations were announced Monday (Dec. 9) and among the honors for acting, directing and more were five tracks nominated for...
Final broadcast primetime live same-day ratings for Monday, December…

RELATED ARTICLES
Mumford & Sons rocked the stage on night two of KROQ's Almost Acoustic Xmas on Sunday night, and Billboard caught up...
The It List is Yahoo's weekly look at the best in pop culture, including movies, music, TV, streaming, games, books, podcasts and more. Here are our picks for Dec. 9-15, including the best deals we could find for each.



RELATED ARTICLES
"She has this crazy range. And I was like, 'I have that too.'"
As part of the Swedish duo, who gained fame in the 1980s and '90s, Ms. Fredriksson was known for her breathy voice and dynamic onstage presence.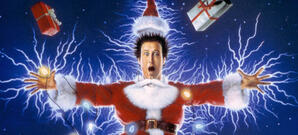 After traveling cross-country to an amusement park on an eventful summer vacation and then embarking on a diastrous European vacation, Clark Griswold (Chevy Chase) wanted nothing more than to spend a joyous holiday period at home with his family in National Lampoon's Christmas Vacation. To the merriment of all, a quiet few days with the family quickly transformed into a blow-out bash. The third in a series of family-vacation movies, Christmas Vacation resonates strongly in the memories...

Read More

Read Comments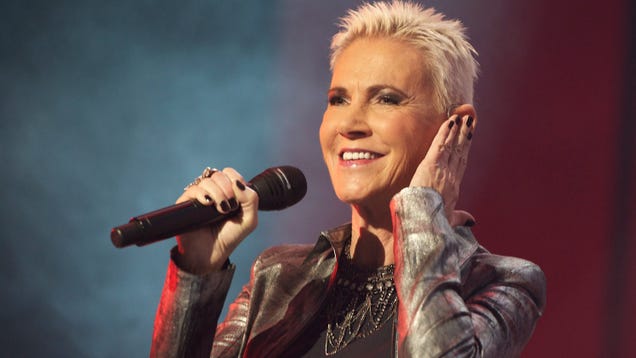 Marie Fredriksson, half of the iconic Swedish pop duo Roxette, has died after a 17-year battle with cancer. The Dimberg Jernberg agency, Fredriksson's management company, confirmed that the singer died on Monday, per CNN. She was 61 years old.

Read more...



RELATED ARTICLES
Russian Foreign Minister Sergei Lavrov called the accusations that Russia interfered in the 2016 US election "baseless."


Once again, "Monday Night Football" ensured that ESPN had an…

RELATED ARTICLES
The comment made by Monroe County Sheriff's Capt. Penny Phelps was recorded by a deputy's body camera during a conversation in late 2017.



RELATED ARTICLES
If you're looking for a good time, call Sofi Tukker. The New York City-based dance-pop duo know how to throw down in the most positive way. Its...

RELATED ARTICLES
Before catching the eye of German law enforcement, former Ukrainian parliamentarian Oleksandr Onyshchenko drew attention from the conservative TV channel One America News. Last week, German authorities arrested the multi-millionaire because of a warrant from Ukrainian anti-corruption prosecutors. Before his arrest, though, the Trump-friendly media outlet tried to help him get a visa to travel to the U.S. The effort, which has not been previously reported, was part of a push by OAN to unearth information on Burisma Holdings, the energy company that retained Hunter Biden, the son of former Vice President and current Trump rival Joe Biden. Onyshchenko has claimed to have dirt on the firm. Trump's personal lawyer Rudy Giuliani, meanwhile, has boosted the channel's Burisma work. "I can confirm that One America News Network did attempt to secure a number of visas for former Ukrainian officials to travel to the United States, including Olekesandr Onyshchenko," network president Charles Herring told The Daily Beast in an email. "One America News Network made the request prior to Mr. Onyschchenko being detained. One America News investigative efforts have cost in excess of $100,000 to date."Herring added that the outlet is also "currently seeking visas" for several other former Ukrainian officials, but is no longer doing so for Onyshchenko. Herring declined to say which other ex-officials his outlet is trying to secure visas for. Efforts by media outlets to secure legal travel
Billboard is just days away from celebrating this year's Women In Music, and YouTube Music has compiled the women who have soundtracked our...
(Bloomberg) -- President Donald Trump will face a more assertive Congress on foreign policy as he fights off impeachment and seeks re-election, with lawmakers pushing legislation at odds with his priorities and personal style on the global stage.This will be on full display Wednesday when the Republican-led Senate Foreign Relations Committee considers sanctions on Turkey and Russia, both countries that Trump has tried to court despite Congress's wariness. The panel has also been the driving force behind two recent laws to support Hong Kong protesters, which Trump reluctantly signed despite Chinese threats of retaliation.In recent months, the Senate's GOP majority has been more likely to agree with House Democrats on foreign policy than with the Trump administration. Even the president's closest allies in Congress criticized him for withdrawing American troops from Syria, inviting Turkish President Recep Tayyip Erdogan to the White House and selling arms to Saudi Arabia.Lawmakers last week called for the suspension of a training program for foreign fighters after a Saudi air force officer shot and killed three U.S. service-members at Naval base in Pensacola, Florida. Trump, on the other hand, tweeted that he had received "sincere condolences" from Saudi Arabia's king."It's time that Congress reestablish its Article I prerogatives by not just asking probing questions but also by resuming legislative activity on a once very visible and consequential committee," said Republican Senator Todd Young of Indiana, desc
The director puts his free-form aesthetic on hold to tell the true story of a WWII pacificist — but it's still too cryptic for its own good
Women In Music is expanding in 2020 with a global event series across eight countries and 10 cities within the U.S. The non-profit organization,...

RELATED ARTICLES
Since the untimely death of Juice WRLD on Sunday, many of his peers are reflecting and sharing their memories regarding the "Lucid Dreams...
New Zealand police said that eight people remain missing and are presumed dead after one of New Zealand's most active volcanoes erupted on Monday.


General Motors Co could expand the lineup of vehicles using its large truck and sport utility vehicle architecture and sees big opportunities in over-the-air software updates, President Mark Reuss told Reuters on Tuesday. GM, which controls about 70% of the large sport utility market in North America with six models, unveiled the redesigned Chevrolet Tahoe and Suburban, the first of a new generation of large SUVs whose profits will help fund development of electric vehicles that the automaker promises for the future. The 2021 Chevrolet Tahoe, revealed at the arena where the Detroit Red Wings hockey team plays in downtown Detroit, is 6.7 inches longer than the current Tahoe and can carry as much as 122.9 cubic feet of cargo.


Following the sudden death of 21-year-old Juice WRLD, a number of "emo rap" artists are swearing off drugs. Trippie Redd is the latest,...

RELATED ARTICLES
Behold the perfect pastry creation
A Pennsylvania appeals court on Tuesday dismissed Bill Cosby's bid to overturn his 2018 sex assault conviction, rejecting his lawyers' argument that a judge deprived the comedian of a fair trial by allowing other accusers to testify.
Three auctions this month will give fans a chance to own collectibles from the world of comic books, television and film.
Billie Eilish rises 2-1 on the Billboard Artist 100 chart (dated Dec. 14) to become the top musical act in the U.S. for a sixth total week...
The English actress told Andy Cohen that Scotland Yard notifies her and the royal when the stalker changes location.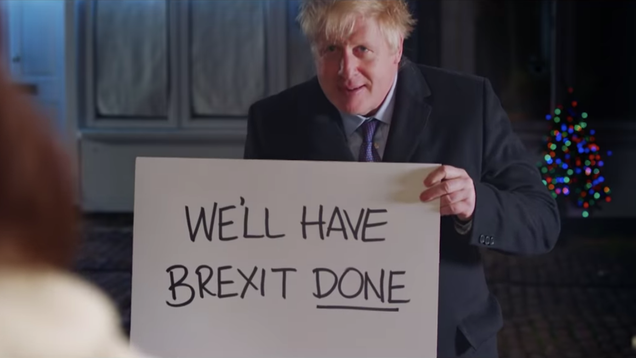 It's the holidays, which means it's time to reignite one of the season's oldest traditions—debating whether or not Love, Actually is, in fact, a terrible movie. The extremely British 2003 rom-com has maintained a cult following of diehard fans over the years, but there are a number of themes and scenes that really,…

Read more...


Geoffrey Royce Rojas, a.k.a. Prince Royce, already has his plans ready for 2020. A new album and a tour are on the way, and Billboard has all...
As previously reported, Marie Fredriksson, half of powerhouse, power-pop duo Roxette, has passed away at age 61. The Swedish twosome, comprising...
Fredriksson's management said she died of "consequences of a long illness."
The 'SNL' gives a career-best performance as a NYC jeweller after a rare opal—and dealing with NBA superstars, an angry mistress and dangerous mobsters
Singer Marie Fredriksson of Swedish pop duo Roxette died on Monday at the age of 61 after having spent years battling cancer and the lingering effects of its treatment, her manager said.
(Bloomberg) -- Sign up to our Brexit Bulletin, follow us @Brexit and subscribe to our podcast.For the past three and-a-half years, campaigners distraught at the U.K.'s decision to leave the European Union have been fighting to stop Brexit. But with Boris Johnson on course to win a majority in Thursday's election, it's a fight they are poised to lose."This is the end of Remain," said Anand Menon, Director of the U.K. in a Changing Europe program based at King's College, London. "Even if the Tories get a majority of one, then Brexit will happen."Johnson Returns to Key Brexit Message as Polls Put Him AheadEver since the 2016 referendum's narrow 52%-48% decision to leave the EU, the subject of Brexit has dominated British politics and divided society down the middle. Even those who have devoted their working lives full-time to efforts to overturn the result are depressed and angry at the way their side has failed to make headway.The Liberal Democrats, the only mainstream party committed to canceling Brexit, have been unable to galvanize the half of U.K. voters who wanted to stay in the EU. The main organization campaigning for another referendum has imploded, while opposition Labour leader Jeremy Corbyn has equivocated, pledging only to stay "neutral" in the second plebiscite he wants to hold.Leave UnitedIn contrast, Johnson -- who led the Brexit campaign before becoming prime minister -- has largely headed off the threat that Nigel Farage's hard-liners would split the Leave vote. Johnson is now gaining supp
From the big screen to the page, the lore of Hollywood movies and movie stars makes an entertaining leap.
"We don't deserve you, Katie. … You deserve awards. You deserve more than The Voice. You deserve Grammys."


The virus has infected more than 4,800 people, and at least 70 have died — many of them young children.


    Having a *romantic* playlist is one thing, but being an artist who features their own music in said playlist is a whole...
Former FBI attorney Lisa Page on Tuesday sued the FBI and the Justice Department over the leaking of her text messages that prompted a barrage of public attacks from lawmakers and President Donald Trump himself."I sued the Department of Justice and FBI today," she wrote on Twitter. "I take little joy in having done so. But what they did in leaking my messages to the press was not only wrong, it was illegal."The lawsuit accuses both agencies of violating the Privacy Act when reporters were given access to her messages with former FBI Deputy Assistant Director Peter Strzok. The messages were originally part of two DOJ inspector general probes into former Secretary of State Hillary Clinton's emails and Russian interference in the 2016 election.Lisa Page Speaks: 'There's No Fathomable Way I Have Committed Any Crime at All'Page alleges that DOJ officials—including former spokeswoman Sarah Isgur Flores—invited a group of reporters in Dec. 2017 to view a 90-page document containing 375 text messages between her and Strzok. Senior department officials allegedly signed off on the move, and the journalists were told to not source the information back to the department.According to Page, the messages were leaked because the department sought to "elevate DOJ's standing with the President" amid his constant attacks on then-Attorney General Jeff Sessions. The timing of the leak was also allegedly important: Reporters gained access to the messages the day before ex-Deputy Attorney Gene
Seven candidates have qualified for the next debate, which PBS NewsHour and Politico will co-host on December 19 in Los Angeles.


Welcome back to Takeover Tuesday, where each week, Billboard taps chart-topping artists and tastemakers to compile their very own playlist exclusive...
Duncan Sheik, who wrote the score, will also star in the world premiere of the screen-to-stage adaptation by The New Group.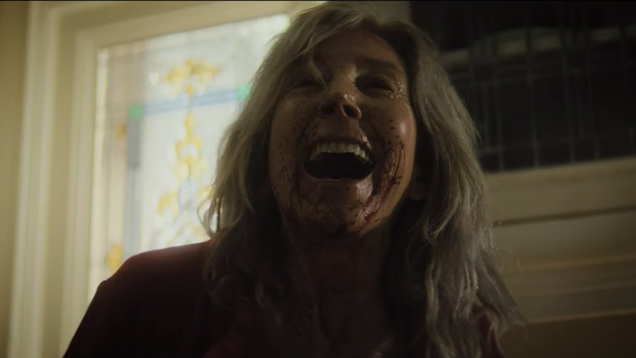 Gouged-out eyes. Sawed-off noggins. Gushing holes where fingers used to be. That's what you can expect to see in this new trailer for Nicolas Pesce's Grudge remake. Oh, that and maggots undulating in the crevices of a rotting man's face. How's your sandwich?

Read more...


Bill Cosby lost his appeal to overturn his 2018 sexual assault conviction on Tuesday when a Pennsylvania appeals court rejected his lawyers' argument that the trial judge had deprived him of a fair trial, a court filing showed.
Andrea Riseborough, John Cho star in Nicolas Pesce's remake of 2002 horror classic
Musician wrote original music for long-in-the-works adaptation of 2005 children's novel
Daisy Dunn's "The Shadow of Vesuvius" is a lively dual biography of the polymath Pliny the Elder and his nephew (and adopted son), Pliny the Younger.
The 2020 Golden Globes nominations were announced on Monday morning (Dec. 9). Tim Allen Dakota Falling and Susan Kelechi Watson did the...
Joe Pesci and Kieran Culkin are both up for awards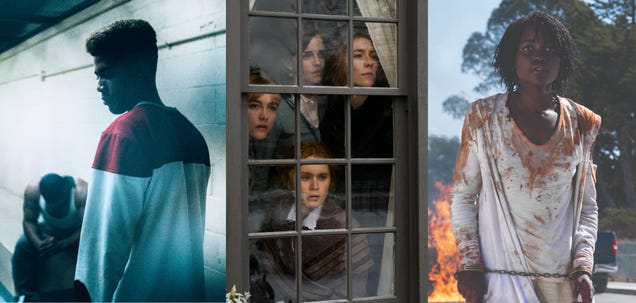 This morning, the nominations for the 77th Annual Golden Globe Awards were announced in Los Angeles, with Dakota Fanning, Susan Kelechi Watson, and Tim Allen taking turns breaking the good news to their fellow actors. Netflix emerged the big winner (for now), with the highest number of nominations across the film and…

Read more...


The Times's staff critics give their choices of the best fiction and nonfiction works of the year.
Final broadcast primetime live same-day ratings for Monday, November…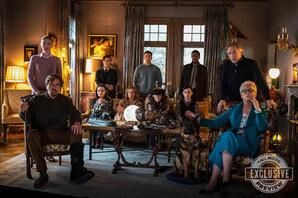 MUST-WATCH TRAILERS The Grudge won't let you go: Screen Gems released the first trailer for the next incarnation of The Grudge, based on the Japanese horror classic Ju-on. Watch the twisted and terrifying new spot, which features John Cho and Andrea Riseborough below and see the movie in theaters on January 3, 2020.   Knives Out promises a fun time at the movies: Fandango shared an exclusive new trailer for Rian Johnson's Knives Out, the star-studded...

Read More

Read Comments


Ever since the devastating ending of Avengers: Infinity War, moviegoers have been dying to see what happens next and find out just what's become of not only half of Earth's Mightiest Heroes, but the whole Marvel Cinematic Universe. The fourth crossover tentpole of the franchise, Avengers: Endgame, will see theatrical release just under a year later, hopefully with all our questions answered.  With a new teaser trailer TV spot that arrived during Super Bowl LIII, we still don't get many answers, and that's to be expected, but at least the spot is full of hope where the first one reminded us of more of the tragedy of Thanos' snap. Heroes are training. Preparing. The leftover Avengers and Guardians of the Galaxy are uniting as a force to...
Read More