Steven Soderbergh's latest film hits Netflix. And a new series based on a column in The New York Times debuts on Amazon.
On Thursday (Oct. 17), Telemundo celebrated the fifth annual Latin American Music Awards, where Anuel AA was named the winner of the night,...
Allegiant, working with the Make-A-Wish Foundation, made a five-year-old boy's dream vacation to Walt Disney World that much more special.


A lonely German boy's (Roman Griffin Davis as JoJo) world view is turned upside down when he discovers his single mother (Scarlett Johansson) is hiding a young Jewish girl (Thomasin McKenzie) in their attic. Aided only by his idiotic imaginary friend, Adolf Hitler (Taika Waititi), Jojo must confront his blind nationalism.Rated: PG-13Release Date: Oct 18, 2019
The hosts of MSNBC's "Morning Joe" broke down for viewers Friday what it's like to select a lead story for a morning show in the wake of a big political news day, which saw the death of a sitting congressman and the continued fallout from President Trump ordering that U.S. troops be withdrawn from northern Syria.Spoiler alert: It's hard.Co-host Mika Brzezinski asked, "What do you lead with this morning?"Also Read: 'The President Show' Star Anthony Atamanuik Reads That Trump Letter to Turkey's President (Video)She then shared a series of Thursday night tweets from contributor Charlie Sykes, who wondered the same thing and listed all of the related headlines:Helluva news cycle: what do you lead with?*Mulvaney's admission of a quid pro quo in Ukraine? *The G-7 Trump Doral grift? *Trumps awful Syria deal?… or *The president's apparent endorsement of ethnic cleansing?*The apparent collapse of the Trump stonewall? *Rick Perry's escape? *Sundland breaking with Trump story? *Elijah Cummings? *Romney's dramatic floor speech on Syria?Also Read: Trump Still Most Tweeted-About Politician During 4th Democratic DebateBrzezinski noted, "And not on Charlie's list: the admiral who led the raid to take out Osama bin Laden saying it's time for a new person in the Oval Office as former Defense Secretary James Mattis roasts Donald Trump."Co-host Joe Scarborough pointed out that with so much news to go over, the hosts and panel ran the risk of not conveying the

RELATED ARTICLES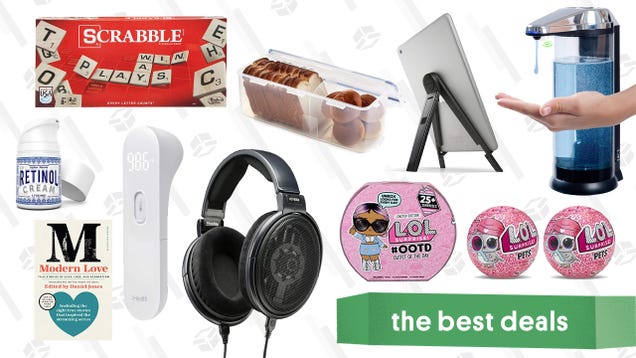 An Anker Roav DashCam, an awesome bread box, and an all-time low price on Sennheiser HD 6XX headphones lead off Thursday's best deals from around the web.

Read more...
Insider secrets from opening night at Studio 54 with Mary-Louise Parker, Will Hochman, Adam Rapp, and David Cromer.
Based on the New York Times column of the same name, the Amazon anthology series is the TV equivalent of an Instagrammable latte.
Maleficent: Mistress of Evil picks up several years after Maleficent, in which audiences learned of the events that hardened the heart of Disney's most notorious villain and drove her to curse a baby Princess Aurora. The film continues to explore the complex relationship between the horned fairy and the soon to be Queen as they form new alliances and face new adversaries in their struggle to protect the moors and the magical creatures that reside within. [Walt Disney Studios]Rated: PGRelease Date: Oct 18, 2019
Lunay was ready to shine on Thursday night (Oct. 17) at the 2019 Latin American Music Awards. The Puerto Rican singer -- who arrived...

RELATED ARTICLES
Summer Walker rules Billboard's newly-launched R&B Songwriters chart for the first time, thanks to 14 songwriting credits on the latest...
The new production, directed by Tony winner David Cromer, opened October 17 at Studio 54.
The "Daily Show" host was taken aback to see the Trump sons, of all people, give Hunter Biden trouble for capitalizing on the family name.
The actor talks about his latest turn as a compelling sociopath in "The Kill Team" and his Emmy-winning role in "Big Little Lies."
The children reportedly had no idea that there were other people in the world


Acting White House chief of staff Mick Mulvaney confirmed that the president withheld military aid from Ukraine because he wanted the country to look for a computer server belonging to the Democratic National Committee.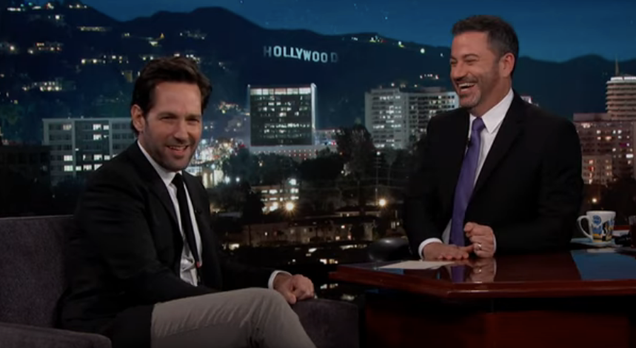 Paul Rudd is a clone of Paul Rudd in his new Netflix series Living With Yourself, which honestly sounds as plausible a reason as any that the actual Rudd famously refuses to show his age. Seriously, a Parts: The Clonus Horror/The Island-style Paul Rudd factory churning out replacement Rudds—think about it. Regardless,…

Read more...


The singer headlines Tidal's benefit concert in Brooklyn; and the Museum of Modern Art debuts its larger, more diverse collection.
Little Shop of Horrors' Martin P. Robinson, who wrote the book and lyrics and designed the puppets, directs.
The family was found living in a basement on Sunday, where they have reportedly lived for the last nine years waiting for the world's end.


Hong Kong's embattled leader took to Facebook Live late Thursday in a bid to reach out to citizens after months of political unrest -- and the emoji count was far from kind. Backed by Beijing, her administration has refused to grant any major concessions to protesters, who are demanding greater democratic freedoms and police accountability. Angry faces significantly outnumbered hearts and likes left by viewers on the hour-long Facebook Live broadcast, while critics also used the comments section to pile on.


Six new paperbacks to check out this week.
Karina Sainz Borgo's "It Would Be Night in Caracas" traces one woman's grief against a backdrop of political chaos.
Across the USA, prosecutors aren't tracking officer misconduct, skirting Supreme Court "Brady" rules and sometimes leading to wrongful convictions.


Broadcast primetime live same-day ratings for Wednesday, October 16,…
Farruko opened the Latin AMAs with Jason Derulo, but the Puerto Rican rapper made it clear that he wanted Derulo sang in Spanish. "I made...
Though the new movie Jojo Rabbit opens in U.S. theaters on Friday, it has already acquired a divided reputation. It won the People's Choice Award at the Toronto International Film Festival and has drawn strong Oscar buzz, but its satirical approach to a story of Nazi Germany has also turned some critics off. Perhaps that's…

RELATED ARTICLES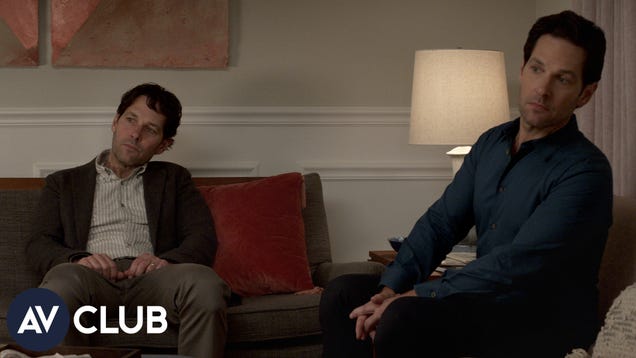 People just want to see Paul Rudd dance. His "Celery Man" dance from Tim And Eric Awesome Show, Great Job! has been a popular meme for years, and Rudd's charmingly comedic movements have been featured everywhere from the late night talk show circuit to the blooper reel for Ant-Man. It should come as a pleasant…

Read more...



RELATED ARTICLES
Angelina Jolie and her cheekbones return to the inert franchise to glare at Michelle Pfeiffer
The Oscar nominee stars in the new show, opening October 21 at Theatre at St. Clements.
Final broadcast primetime live same-day ratings for Wednesday, October…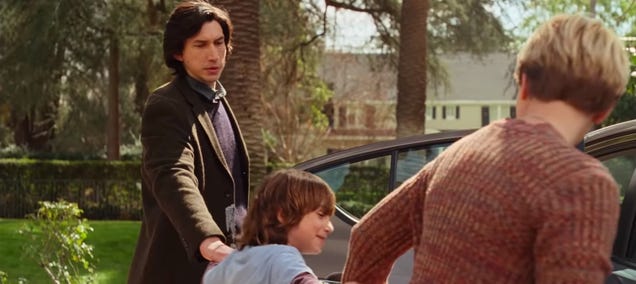 In a film that is already generating a hefty amount of Oscar buzz, Noah Baumbach's Marriage Story examines the fall of Nicole (Scarlett Johannsen) and Charlie (Adam Driver). The initial teasers were a his-and-hers account of what made their relationship work—specifically, what they liked about each other. The newest…

Read more...



RELATED ARTICLES
Britain's Prince William and his wife Kate told reporters on board their flight on Thursday that they were fine, after the plane was forced to abort landings in the Pakistani cities of Rawalpindi and nearby Islamabad due to a severe thunderstorm.
The Tony winner and Tony nominee star in Noah Baumbach's film, debuting on Netflix December 6.
She led the deliberations to grant Bob Dylan the Nobel. When she was ousted after a sex scandal in which she was not involved, thousands rallied to her defense.

RELATED ARTICLES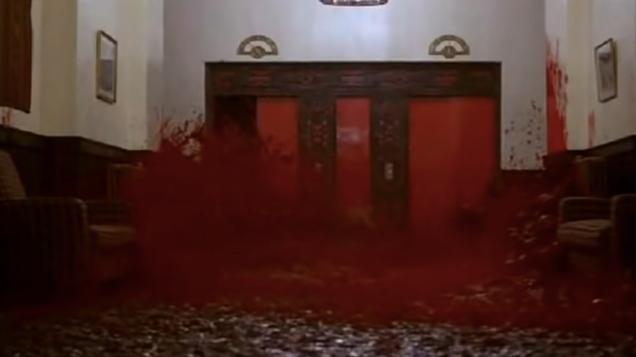 Sorry, dead whale being devoured by sea scavengers, we really thought you cinched up the title the year's most metal headline. It seems, however, that you pale in comparison to the batshittery and thrash-worthiness of an Iowa family finding themselves shin-deep in a veritable pool of animal blood and viscera.

Read more...


New Zealand movie director Taika Waititi says he likes a challenge and his satire of Adolf Hitler and Nazi culture may be his riskiest and most successful yet.
Mary-Louise Parker and Will Hochman star in the new play, directed by David Cromer.
HBO Max, the forthcoming streaming service from AT&T Inc's WarnerMedia, will screen films from Studio Ghibli, the Japanese animation producer behind the Academy Award-winning movie "Spirited Away".
FOX stayed on top of the broadcast charts for the…
Start up the cat bus: For the first time, the films from the anime studio co-founded by Hayao Miyazaki will be available on a U.S. streaming service.
India is deliberating potential censorship on streaming platforms such as Netflix and Amazon Prime Video, a senior government source told Reuters.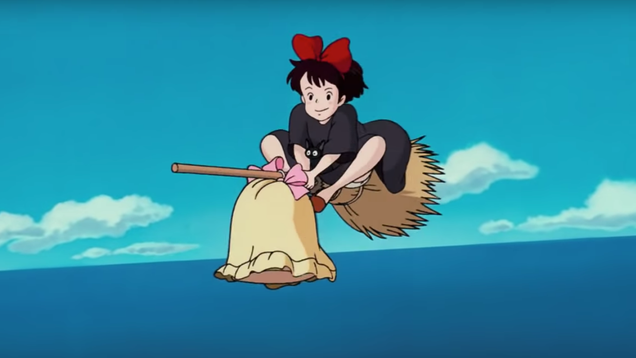 Not even 24 hours after we reported that Studio Ghibli's library of legendary anime classics might never be available on American streaming platforms (presumably due to North American distributor GKids' fondness for DVD sales), HBO Max has stepped in and made us all look like fools. As announced today in a press…

Read more...


This documentary about siblings and irrevocable memory loss is sad and eerie to the extent that you wish it were fiction.
In footage shot over several years, this documentary follows a herd of elephants across the Kenyan savanna.
Burying itself in weirdness and absurdity, this oddball movie follows two soccer moms through a surreally competitive suburban hell.
Feras Fayyad's new documentary takes viewers into a subterranean Syrian hospital, as warplanes rumble overhead and bombings rattle the walls.
"I'm a very organized bloke."
After 10 years, Woody Harrelson, Emma Stone, Jesse Eisenberg and Abigail Breslin are still murdering the pop-culture clichés.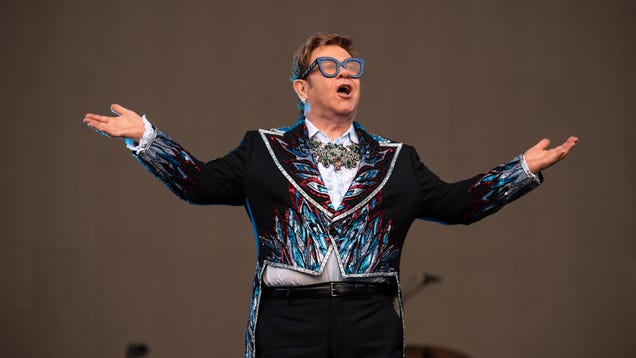 Just when we'd thought it was safe to let the last traces of CGI goop from Jon Favreau's Lion King remake drip out of our brains, Elton John had to walk back in and shake things up a bit. John, of course, is a foundational part of the Lion King franchise, having picked up half an EGOT purely on the strength of his…

Read more...


It's claimed she failed to give a credit to two brothers who say they helped write its famous line.
Despite an intriguing set-up and entertaining moments, the show feels hollow
Final broadcast primetime live same-day ratings for Monday, October…
Talk show host Dick Cavett (b. 1936) is rightly remembered as having one of the very best talk shows on television. His unusual combination of Yale-educated intellectualism and Nebraska-bred midwestern ordinariness, a kind of perpetual state of halting slight embarrassment, charmed audiences. They appreciated his self-deprecating humor and, most significantly, his eclectic guests. His smart conversations spurred many guests who'd rarely (or never) turn up on The Tonight Show, "Joey Bishop" or "Mike Douglas": esteemed writers, firebrand political activists, out-of-the-mainstream rock stars, and reclusive actors like Brando and Katharine Hepburn. More than a decade ago, Shout! Factory released a superb series of boxed sets to DVD, one devoted to "Hollywood Greats" like Fred Astaire, Robert Mitchum, Orson Welles, Alfred Hitchcock, Kirk Douglas and others. "Comic Legends" featured the likes of Wo...Read the entire review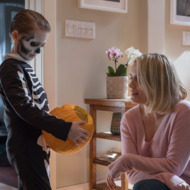 Nicholas McCarthy, the director of the new bad-seed movie, The Prodigy, works in a low key that still somehow scrapes your nerves, so when the nasty stuff arrives, you realize (too late!) that you've been softened up for the kill. The film is cruelly well-made.Not that there's much heft to ... More »