From iPads to mirrorless cameras, here are the shiniest deals we could find from this popular retailer.
No need to wait for Cyber Monday: Grab deep discounts on items like Apple AirTags, Amazon tablets, shoes and toys right now.
Apple, Sonos, Sony, and more of our favorite audio brands are having huge sales. We've even found discounts on record players.
Smartwatches and fitness trackers have become some of the best phone accessories available now. Not only can they prevent you from whipping out your smartphone every second to check alerts, but they can help you get healthier by promoting habits like regular exercise, standing up throughout the day and more. If you're shopping for yourself on Black Friday, you probably have a good idea of which wearable you want — but the decision can be harder if you're looking to gift one of these gadgets. We've collected the best deals on our favorite smartwatches, fitness trackers and other wearables here so you don't have to go searching for them.

Apple Watch Series 8Cherlynn Low / EngadgetThe Apple Watch Series 8 is $50 off and down to $349 for Black Friday, which is a record low. While not a huge departure from last year's Series 7, it does build upon that wearable's solid foundation. You'll find all of the Series 7's features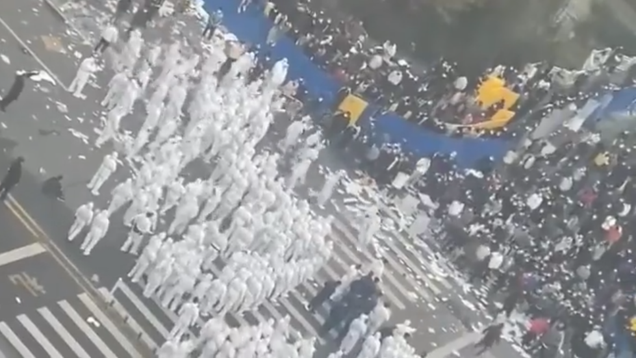 Workers who staff Apple's main China iPhone production factory have reportedly had enough of alleged broken promises and unpaid work. Dramatic videos capture the scene as thousands of workers stormed the iPhone factory campus overnight, breaking through barricades and security checkpoints. Reports say protesters were…

Read more...