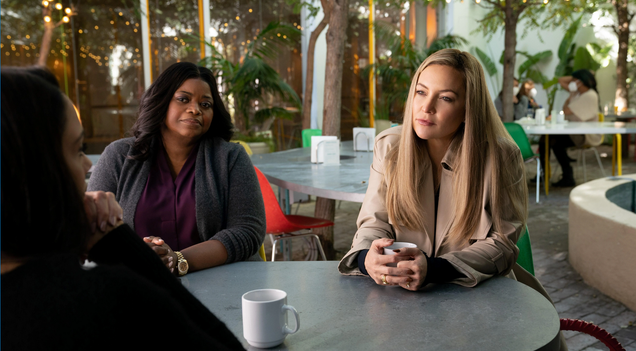 Poppy Parnell is back for seconds. As played by Octavia Spencer, the podcasting sleuth from Truth Be Told, Parnell is on the hunt for her old friend's husband's killer, and she's using her podcast to do it in the second season of the AppleTV series. That friend, surprisingly enough, is played by Kate Hudson in what…

Read more...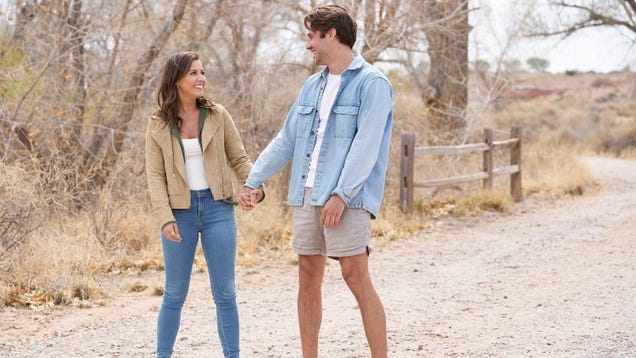 Heads-up, y'all: I am coming to you live from Long Beach, Indiana, where I am holed up in a beachhouse with my 14-year-old daughter and four of her friends. So I have a few helpers watching The Bachelorette with me this week, the kind that groan in pain whenever there's kissing (and obviously, there was a lot of…

Read more...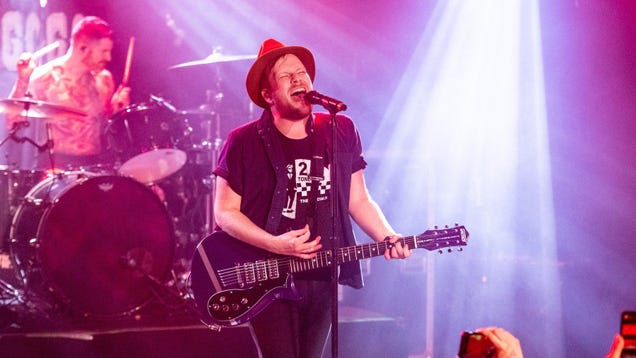 According to Billboard, Fall Out Boy member Patrick Stump "created all the music" for an upcoming Disney Junior series called Marvel's Spidey And His Amazing Friends, and while the show itself certainly seems like it's targeting a significantly younger audience than the average Spider-Man thing Stump makes it sound…

Read more...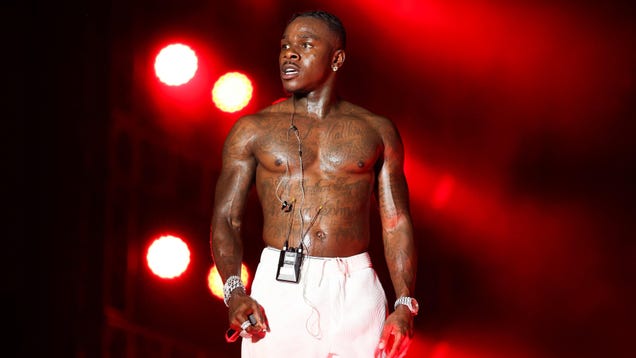 Rapper DaBaby's career continues to take hit after hit as New York's Governors Ball drops him from their forthcoming fall festival after his homophobic and sexist comments at last weekend's Rolling Loud Miami festival. This is the second music festival DaBaby has been dropped from in the last 24 hours, preceded by …

Read more...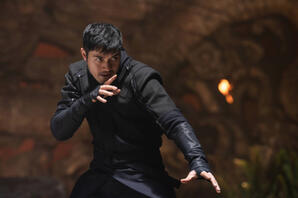 Tickets are now on sale to watch Snake Eyes, a dynamic experience just waiting to unfold before your eyes, ears and senses in theaters everywhere. Henry Golding stars as the titular character, a spectacular fighter whose past is shrouded in mystery. After exhibiting his talents in behalf of his friend (Andrew Koji), Snake Eyes is invited to receive training by a clan of fighters in a secret location, where he learns of a worldwide mission that will test his purpose, determination and fighting...

Read More

Read Comments


A California woman reportedly faces the possibility of life in prison after jurors convicted her last week of murdering a homeless man in 2016 when she drunkenly struck him with her car — then continued down the road for more than a mile with his dead body in the seat next to her.

Esteysi "Stacy" Sanchez, 31, will be sentenced on May 31 to 15 years to life behind bars in the death of 69-year-old Jack Ray Tenhulzen, the San Diego Tribune reports.

Sanchez was found guilty on Friday of second-degree murder as well as gross vehicular manslaughter while intoxicated and hit and run.

Tenhulzen was mowed down along Mission Avenue in San Diego County early on June 27, 2016, as he walked on the sidewalk, according to the Tribune.

While Tenhulzen died immediately in the collision — his body smashed through the passenger side of the windshield — Sanchez did not stop driving.

Little more than a mile later, she parked her vehicle a block from her home and walked the rest of the way, according to the Tribune.

Jurors reportedly took a day to reach their verdict.

While Sanchez had no prior drunk-driving infractions, according to local TV station KSWB, prosecutors argued she committed murder given that evidence showed friends warned her not to drive home, according to the Tribune.

San Diego Deputy District Attorney Robert Bruce was happy jurors agreed.



"I think this sends a