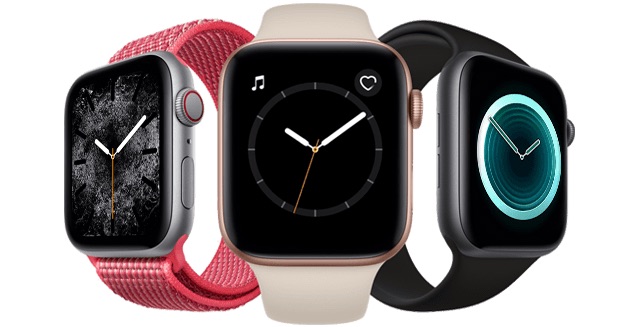 Just weeks away from its annual September event, Apple has filed several unreleased iPhone, Apple Watch, and Mac model numbers with the Eurasian Economic Commission today, according to filings uncovered by MacRumors.


(Bloomberg) -- Twitter Inc. and Facebook Inc.'s move to close accounts that the companies said were backed by China and attempting to manipulate news about the protests in Hong Kong drew swift backlash from Chinese state media and internet users.The Communist Party's Global Times and People's Daily newspapers, as well as the state-run China Daily called the crackdown a "double-standard" in editorials published late Tuesday."This is a full display of a double-standard in action: saying one thing while doing another," the People's Daily said. "They suppressed Chinese netizens' voices, but can't suppress people's motivation to reveal the truth."Twitter and Facebook have claimed that the deactivated accounts were all operated by the Chinese government, but they have given no "credible evidence" of their claims, Global Times wrote. "In addition, as Chinese government is so big, there are numerous links between the public opinion institutions and the government, but a large number of media also have a strong market orientation."None of the commentaries in Chinese media acknowledged that both Twitter and Facebook are already censored in China. Internet users can access the websites using special software, but this can also face government restrictions. Even though they are banned at home, many Chinese state media companies use them to advertise and put out news in English and Chinese. Twitter also said it would stop accepting advertising from state-run media worldwide. China has long exercised tight control of its domestic media, censoring news on certain topics and muzzling critical coverage of the government. Its control of the internet has intensified under President Xi Jinpin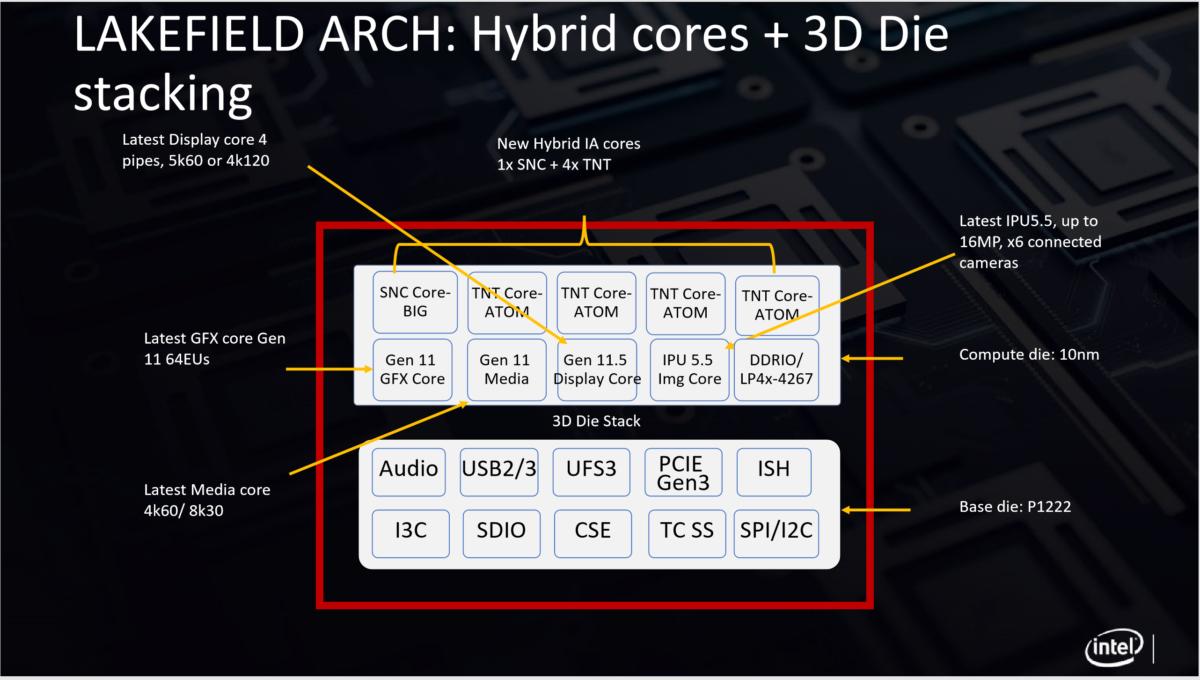 Intel executives said Tuesday that its hybrid Lakefield architecture will ship late in the fourth quarter, followed by future revisions that will shrink the design further.

Previously, Intel has said only that Lakefield will ship in 2019.

Intel Lakefield is one of the more technically interesting chips that Intel has on its roadmap, made up of a split between an undisclosed Sunny Cove CPU (the same CPU architecture that forms the heart of its Ice Lake chip) and several Tremont Atom cores. At the Hot Chips conference Tuesday at Stanford University, Sanjeev Khushu, a vice president in the Infrastructure and Platform Solutions Group at Intel, said that Lakefield would be the first of successive generations of similar designs.

To read this article in full, please click here


There's a shortage of coders. And just 15% of coders are women (at least in the UK). This is the context in which to understand Apple's most recent move to teach people to code with the Girls Who Code organization.

What is Apple doing? Apple is working with the Girls Who Code to provide specialized after-school Swift tutorials for female grade 6-12 students. 

"A more diverse future begins with opportunities for everyone," Apple CEO Tim Cook said in a Tweet. "We're excited to work with @GirlsWhoCode, empowering girls across the U.S. to be the tech leaders of tomorrow. #EveryoneCanCode."

To read this article in full, please click here


Nvidia wants everyone to know that those nifty graphics features AMD and Intel have been touting are cute, but watch this. On Tuesday at Gamescom, Nvidia dropped the Gamescom Game Ready driver, a massive update that:

Increases frame rates by as much as 23 percent in some games Decreases the mouse click-to-reaction latency in games Adds integer scaling Lets you personalize image sharpening The bread and butter of the driver are performance improvements for Apex Legends, Battlefield V, Forza Horizon, Strange Brigade and World War Z. Performance improvements vary by game, resolution and GPU, but the the buffs seem fairly decent, with most of the improvements in the double-digit range.

To read this article in full, please click here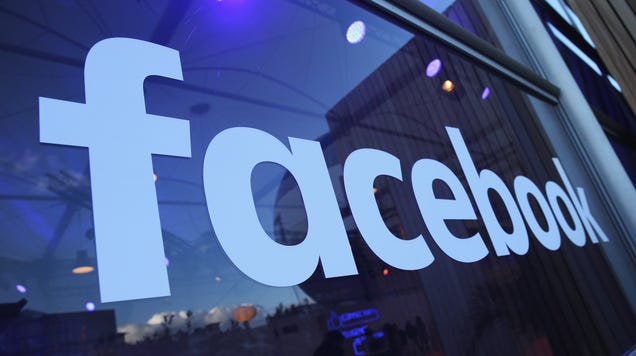 As Facebook works to undo the damage of years of user data scandals—ostensibly with an overhauled focus on "privacy," or something—part of that effort has involved rolling out features geared at greater transparency that, quite frankly, should have been introduced years ago. But here we are.

Read more...


Microsoft's Chromium-based Edge browser has reached beta status, meaning that Microsoft feels like the new version of Edge is available for everyday use for Windows and MacOS.

The new Edge beta channel allows users to download major new builds every six weeks, joining the weekly developers-only channel as well as the nightly "canary" builds. Microsoft's Chromium-based Edge browser shares the same core rendering engine as Google Chrome, though Microsoft has implemented some features differently. 

Microsoft is preparing to phase out the EdgeHTML-based version of Edge in favor of the new Chromium version, which is designed to allow users access to Chrome extensions and plug-ins, and attract more users to the browser. The beta channel will be the last official channel before launch, which will happen at some future, undisclosed time. It's also the most stable channel, while more features (and more bugs!) are available in the Canary and Developer channels.

To read this article in full, please click here


The WebKit project - the open-source initiative that generates code for Apple's Safari browser - quietly announced last week that it would follow in Mozilla's footsteps and quash tracking technologies designed to follow users across the web.

In a short message on Aug. 14, the WebKit team pointed to its new Tracking Prevention Policy, a document that spells out its plans in detail, including what types of tracking it will create and how it will deal with any side effects.

[ Related: Get serious about privacy with the Epic, Brave and Tor browsers ] "We have implemented or intend to implement technical protections in WebKit to prevent all tracking practices included in this policy," the document read. "If we discover additional tracking techniques, we may expand this policy to include the new techniques and we may implement technical measures to prevent those techniques."

To read this article in full, please click here



RELATED ARTICLES
Microsoft's digital assistant Cortana is one of the major additions to Windows 10 — and it's a winner. Turn it on and Cortana alerts you to upcoming meetings; searches your PC and the web; tells you about the weather, news, and sports; and a lot more.

To help you get the most out of Cortana, I've put together some of my favorite tips for using it — including using Cortana to manage your Google Calendar, send you reminders, and track packages and flights.

Notes:

This article assumes that you're already familiar with the basics of Cortana. If you want help getting started, see the Cortana section of Computerworld's "Windows 10 cheat sheet." Keep in mind that there have been seven major updates to Windows 10 since its initial release in July 2015. This article reflects how Cortana works if you've installed the Windows 10 May 2019 Update (version 1903), so if you haven't installed that update, what you see and read here will vary from what you see in your version of Windows 10. [ Further reading: Cortana explained: How to use Microsoft's virtual assistant for business ] The big change to Cortana in May 2019 Before we head into the tips, we should cover a bit of background. Cortana used to be integrated in the Windows search box: Whether you performed a search by speaking or typing, the results were delivered in the Cortana pane. But with the Windows 10 May 2019 Update, Microsoft separated Cortana from the Windo
Four vulnerabilities were publicly disclosed related to Intel microprocessors. These vulnerabilities allow unprivileged attackers to bypass restrictions to gain read access to privileged memory. They include these common vulnerabilities and exposures (CVEs):

CVE-2018-12126 - a flaw that could lead to information disclosure from the processor store buffer CVE-2018-12127 - an exploit of the microprocessor load operations that can provide data to an attacker about CPU registers and operations in the CPU pipeline CVE-2018-12130 - the most serious of the three issues and involved the implementation of the microprocessor fill buffers and can expose data within that buffer CVE-2019-11091 - a flaw in the implementation of the "fill buffer," a mechanism used by modern CPUs when a cache-miss is made on L1 CPU cache [ Also read: Linux hardening: a 15-step checklist for a secure Linux server ] Red Hat customers should update their systems Security updates will degrade system performance, but Red Hat strongly suggests that customers update their systems whether or not they believe themselves to be at risk.

To read this article in full, please click here


by Larry Magid This post first appeared in the San Jose Mercury News Last week I wrote about Facebook's rather complicated privacy settings and, as I said at the time, "I wish it weren't necessary for me to write this column."  I actually had two reasons for saying that. One is because I believe that Facebook should turn on more privacy features by default and second, because Facebook makes it too complicated to find and configure your privacy settings. I'm not sure if Facebook plans to address my first issue but, based on a statement posted Wednesday by Facebook Vice President and Chief Privacy Officer Erin Egan and Ashlie Beringer, vice president and deputy general counsel, the company apparently agrees that "It's time to make our privacy tools easier to find." Egan and Beringer acknowledged that privacy controls are now "spread across nearly 20 different screens," and pledged to make things a lot easier going forward by making them accessible on a single page. Perhaps the most important part of their announcement is making it easier to "review what you've shared and delete it if you want to." It's always been possible to delete your posts, but there is a significant difference between possible and [...]