Apple plans to refresh its MacBook Air lineup with faster processors in September, according to IHS Markit analyst Jeff Lin's latest Emerging PC Market Tracker report, published Thursday and shared by Forbes:

The self-avowed white supremacist who ploughed his car into protesters opposing a far-right rally in Virginia two years ago, killing one person and injuring dozens of others, has asked a judge for mercy and a sentence shorter than life in prison.James Alex Fields Jr's legal team has argued in a new sentencing memo that the 22-year-old defendant should not spend his entire life in prison because of his age, a traumatic childhood and a history of mental illness.Fields has pleaded guilty to federal hate crimes in relation to the Charlottesville attack and is set to be sentenced on 28 June."No amount of punishment imposed on James can repair the damage he caused to dozens of innocent people. But this Court should find that retribution has limits," his attorneys wrote in a court document submitted on Friday.Fields' attorneys said that giving him something less than a life sentence would be akin to an "expression of mercy" and a "conviction that no individual is wholly defined by their worst moments".The attorneys highlighted his difficult upbringing and history of mental illness, but many of the details were redacted. The document did reveal he was raised by a paraplegic single mother and suffered "trauma" by growing up knowing his Jewish grandfather had murdered his grandmother before committing suicide.In their own sentencing memo, prosecutors said Fields had shown no remorse since he drove the car into t
Upgrading your Roku TV remote is a fairly straightforward process. Here's how.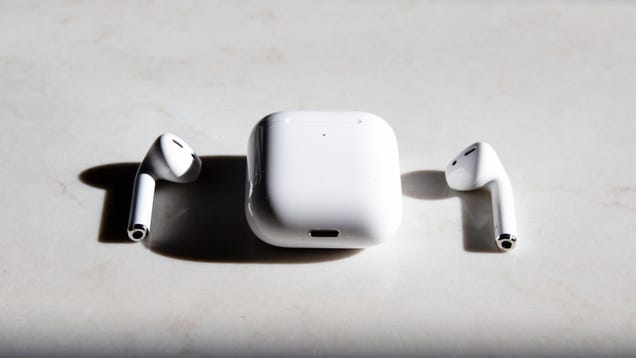 Apple AirPods 2 with Wireless Charging | $180 | Amazon

Read more...