In Twitter posts, the president attacked Omarosa Manigault Newman, the former aide who has written a book about her time in the White House, calling her a "crazed, crying lowlife."
Amid the scenes of death and destruction at Tuesday's horrific collapse of a highway bridge in the Italian city of Genoa emerged one miraculous near-miss: dramatic photos of a green delivery truck stopped just feet short of the yawning chasm. "On the brink of death," Twitter user @belcastrotw captioned one social media photo of the...

RELATED ARTICLES
The defense in former Trump campaign chairman Paul Manafort's tax and fraud trial has rested its case without calling any witnesses. AP's Chad Day explains. (Aug. 14)         
Carey Dean Moore, 60, was executed using a new drug cocktail in Nebraska's first lethal injection. The state's last execution was by electric chair.         
A motorist slammed into pedestrians and cyclists near Britain's Houses of Parliament and police are treating the incident as an act of terror. (Aug. 14)        
The Ingham County, Michigan, chief judge denied an appeal by Larry Nassar's attorneys who sought to remove Judge Rosemarie Aquilina from his case.         
France recently just banned smartphones in schools. Now, people are debating whether or not the same should take place in the United States. Buzz60's Natasha Abellard has the story.        
A fundraising page launched by "Friends Of Special Agent Peter Strzok" seeks $350,000 to be help cover Strzok's "legal costs and his lost income."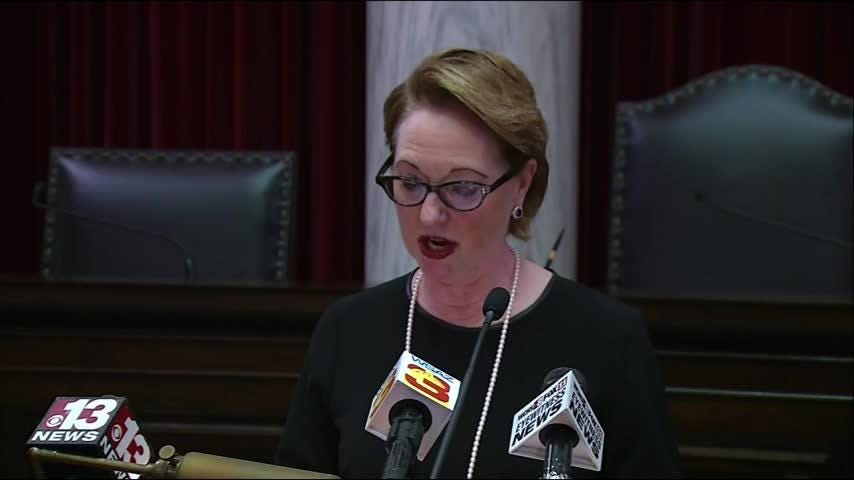 A West Virginia Supreme Court justice has announced her retirement just hours after her impeachment. Justice Robin Davis announced her departure Tuesday at the state Capitol. (Aug. 14)         

RELATED ARTICLES
Turkish President Recep Tayyip Erdogan says his country will boycott US-made electronic goods amid a diplomatic spat that has helped trigger a Turkish currency crisis.