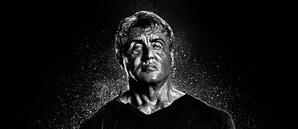 Here are a bunch of little bites to satisfy your hunger for movie culture:   Character in Close Up The Downton Abbey movie is in theaters this weekend, giving fans more time with everyone's favorite character: the Dowager Countess. This video from The Take focuses on Maggie Smith's iconic character from the PBS series and new spinoff feature and her relationships with the past and the future:   Movie Franchise Recap of the Day Rambo: Last...

Read More

Read Comments


Authorities say floodwaters from rain unleashed by the remnants of Tropical Storm Imelda have left a man dead near Houston. Harris County Sheriff Ed Gonzalez says the driver of a van — a man in his 40s or 50s — approached a flooded intersection at U.S. 59 near Bush Intercontinental Airport during the Thursday afternoon rush hour. The National Weather Service says Imelda is the seventh-wettest tropical cyclone to strike the 48 contiguous United States on record.


A single mother of three who had gone cancer-free for months has now been diagnosed with terminal cancer.


(Bloomberg) -- Bernie Sanders' presidential campaign has 1 million individual donors, making him the first Democrat to reach the milestone in this cycle, his campaign said Thursday."Our strength is in numbers, and that is why Bernie Sanders is the only candidate who is able to say his campaign will rely only on grassroots funding in both the primary and against Donald Trump," Campaign Manager Faiz Shakir said in a statement. "Like all campaigns we are beholden to our donors, and we're proud to stand with 1 million working people." Sanders' campaign relied on small-dollar donors in 2016. In the 2020 race, other Democrats like Senator Elizabeth Warren of Massachusetts also have sworn off large-dollar fundraisers in the Democratic primary. Many donors have given more than once, and the Sanders campaign said that it had received 1 million contributions in April; Warren achieved that milestone in July.Teaching is the most common occupation of Sanders' donors and the top employers are Starbucks, Walmart and Amazon, according to the campaign.Biden Picks Up Three Congressional Endorsements (3:12 p.m.)Joe Biden picked up three more endorsements from House members as his campaign seeks to cast him as an increasingly inevitable choice, especially for nonwhite voters.Two members of the Congressional Black Caucus, Emanuel Cleaver of Missouri and G.K. Butterfield of North Carolina, endorsed the former vice president on Thursday. Charlie Crist of Florida, a Democratic member of the House who used to be the Republican gove
At a presidential climate forum hosted by MSNBC, Marianne Williamson said Americans need a "World War II" level of mobilization against climate change.


The pulmonologist is leading a study of millennials to track how their behaviors and environment affect lung health over time.


REUTERS/Chris WattieThe progressive reputation of Justin Trudeau is in ruins Thursday morning after a third instance emerged of the Canadian prime minister wearing racist dark face-paint.The first photo that surfaced, showing Trudeau in 2001 wearing brownface as part of an Aladdin costume, would have been enough to turn some voters off him forever. But, within hours, a second photo was published of him wearing blackface to sing the Jamaican folk song "Day-O," followed by a third video of him sticking his tongue out wearing dark makeup.What was initially assumed to be a deeply stupid and offensive costume at one theme party now looks like it was just one instance of a deeply troubling habit.Trudeau admitted he "made a mistake" late Wednesday after the first photo was published. That showed him wearing brownface makeup to an "Arabian Nights"-themed gala at the Vancouver private school where he taught in 2001.The picture, found in West Point Grey Academy's yearbook and published by Time magazine, shows Trudeau with his face, neck, and hands darkened—along with him wearing a turban and robes. While he was not the only one pictured in costume at the gala, he appeared to be the only one pictured in brownface. "Obviously I regret that I did it, I'm really sorry I did it," Trudeau told reporters Wednesday evening. "I take responsibility for my decision to do that. I should have known better... I didn't know it was racist at the time."Media relat

RELATED ARTICLES
Italian designer Giorgio Armani chose a light breezy silhouette for his Emporio Armani line at Milan Fashion Week on Thursday, picking soft colors and loose cuts for the brand's spring line.
From the role Whoopi Goldberg would've played to Stephen King's cameo, director Mick Garris dishes on his epic series 25 years after its hit run on ABC.


The slow-churning remnants of Tropical Storm Imelda dangerously flooded parts of Texas and Louisiana on Thursday, scrambling rescue crews and volunteers with boats to reach scores of stranded drivers and families trapped in their homes during a relentless downpour that drew comparisons to Hurricane Harvey two years ago. Officials in Harris County, which includes Houston, said there had been a combination of at least 1,000 high-water rescues and evacuations to get people to shelter. More than 900 flights were canceled or delayed in Houston, and further north on the Texas Gulf Coast, authorities warned that a levee could break near Beaumont in Jefferson County.


Officials have a warning after a Colorado Springs woman put an injured bobcat in her car, inches away from where her child was in a safety seat: Don't pick up wildlife. Colorado Parks and Wildlife spokesman Bill Vogrin says the woman spotted the injured adult male cat while driving, wrapped it in a blanket and put it in the back of her SUV on Wednesday. Agency officials told her to get her boy and herself out of the vehicle when she called to ask what to do.


The Pentagon says the U.S. military is working with Saudi Arabia to find ways to provide more protection for the northern part of the country in the wake of the drone and cruise missile attack on the kingdom's oil industry. Air Force Col. Pat Ryder, spokesman for the Joint Chiefs of Staff, told Pentagon reporters Thursday that U.S. Central Command is talking with the Saudis about ways to mitigate future attacks. Other U.S. officials have said adding Patriot missile batteries could be one option, but no decisions have been made.


The National Rifle Association on Wednesday called the the Trump administration's proposal to expand background checks for gun buyers a "non-starter.""This missive is a non-starter with the NRA and our 5 million members because it burdens law-abiding gun owners while ignoring what actually matters: fixing the broken mental health system and the prosecution of violent criminals," said the executive director of the NRA's Institute for Legislative Action, Jason Ouimet, in a statement.The proposal, drafted in part by Attorney General William Barr, would expand background checks to all commercial sales, including purchases at gun shows. The plan is similar to one proposed by Republican senator Pat Toomey and Democratic senator Joe Manchin, which has previously failed in the Senate."We are going to wait and see what the final one is," Manchin said. "Republicans are still engaged in talking and that is very hopeful for me."President Trump has not yet personally endorsed any new gun-control plan, but is expected to announce which measures he supports to combat gun violence soon. Democrats have upped the pressure on the White House to include the universal-background-check bill passed by the House in any proposal he endorses."This morning, we made it clear to the president that any proposal he endorses that does not include the House-passed universal background checks legislation will not get the job done, as dangerous loopholes will still exist and people who shouldn't have guns will still

RELATED ARTICLES
The parents of an Israeli man believed to be held by Hamas in Gaza since 2014 travelled to Geneva this week to demand international action to help bring him home. Avera Mengistu, a 33-year-old Israeli of Ethiopian descent, is depressed and suffering from mental problems since the death of his older brother when he crossed into Gaza five years ago. Israel's defence ministry determined he was being held by Hamas, but the Islamist movement governing Gaza has to date provided no information about his whereabouts or condition.


Italian designer Giorgio Armani chose a light breezy silhouette for his Emporio Armani line at Milan Fashion Week on Thursday, picking soft colours and loose cuts for the brand's spring line.
Prime Minister Benjamin Netanyahu invited his political rival Benny Gantz to join a unity government with him and his religious allies on Thursday, an offer that was greeted coolly amid continued deadlock following this week's election. The deadlock has already raised speculation about a possible third election in the coming months, just two days after an unprecedented repeat vote left the country's two main political parties with no clear path to a coalition government. While weeks of negotiations to form a coalition government lay ahead, conditions set by the parties could hobble the task within the allotted time, forcing another election.


A former White House ethics lawyer has said people who oppose impeachment hearings probing the Trump presidency do not respect the US constitution."It's happening, [Donald Trump] is getting impeached," Richard W. Painer said on Twitter.


Not only did Kodi win, he also performed a powerful duet with Leona Lewis.


Prada chose personal style over fashion while Peter Pilotto merged the beach with the ballroom at their catwalk shows on Wednesday, kicking off the first day of Milan Fashion Week.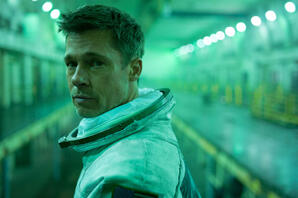 Note: This interview contains minor spoilers for the film — continue at your own risk, or read on with fresh eyes after seeing the movie for yourself!   James Gray brings family into every genre piece, whether it's his early crime films (We Own the Night, The Yards, Little Odessa), a love triangle (Two Lovers), or his two recent period films (The Immigrant, Lost City of Z). And I'm not talking the Fast & Furious sense of "family" being a word to...

Read More

Read Comments