"Last Call," by Elon Green, retraces the murders of four men by a serial killer in the 1990s, at a time when gay men felt pressured to hide their sexuality and were often the victims of homophobia.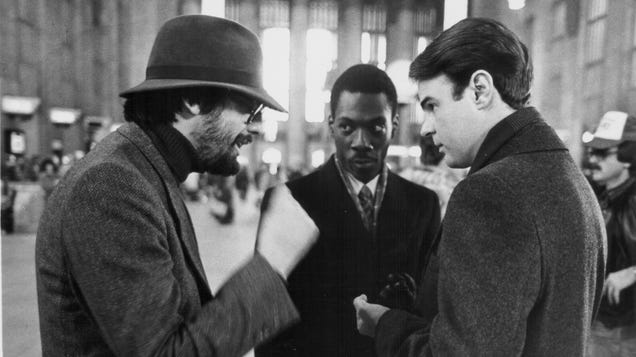 "Vic Morrow has a better chance of working with Landis than I do."

Read more...


A saucy campaign from a fashion brand stakes out "the new normal," a world without face masks and social distancing, while other companies are working on cheerful marketing messages.
Lyric Chanel died from brain cancer on Friday.
From career milestones and new music releases to major announcements and more, Billboard editors highlight the latest news buzz in Latin music every week.
The film would influence so much of what Murphy did in the years to follow — and continue to have a hold on contemporary audiences.
The rock band discuss Mick Jagger, lockdown haircuts and how their lyrics start on bar mats.
Cardi B's break from Twitter was short-lived.
Beyonce is honoring the memory of her young fan Lyric Chanel, who died after a two-year battle with brain cancer and anaplastic ependymoma.
The latest international expansion of the Drag Race empire will have ten new queens.
"Infinite Country," by Patricia Engel, follows a mixed-status exodus across the American border.
Dance music legend Danny Tenaglia answers 20 questions ahead of his 60th birthday livestream fundraiser.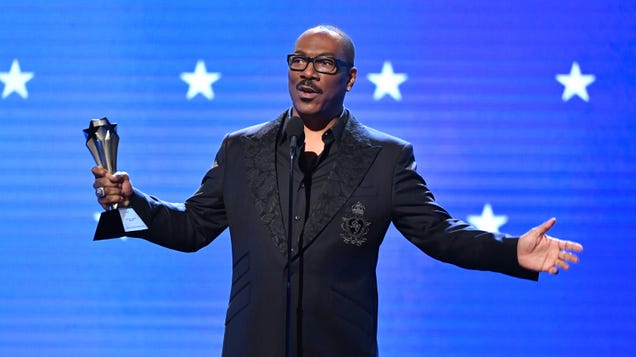 It feels like we've been on the cusp of a major Eddie Murphy resurgence for more than a year now, kicked off by his star turn in Netflix's Dolemite Is My Name, and followed by an Emmy-winning Saturday Night Live return that reminded audiences that, when he's in the mood, few comic performers can be more electric or…

Read more...


We're only at mile 13 in the marathon that is this season, but thankfully Snatch Game has arrived to sustain us.

RELATED ARTICLES
On Wednesday, Adam Levine got Twitter abuzz thanks to a new interview in which he lamented a lack of bands in the pop music landscape. As it turns out, a couple of current bands had some thoughts.
An excerpt from "Infinite Country," by Patricia Engel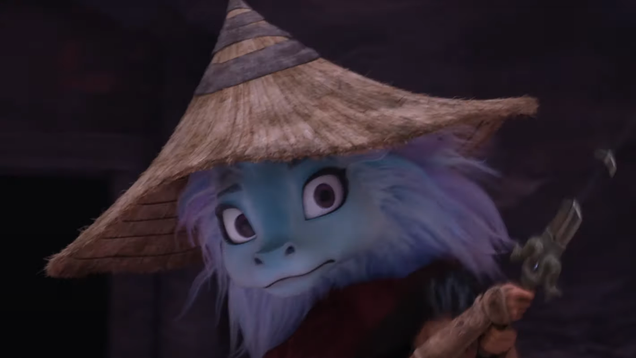 To be crystal clear: Yes, we are still encouraging you to enjoy your movies in the safety of your own home. Still, we know that there are some who plan on heading to the theaters this weekend. If you happen to be heading to a Cinemark-affiliated theater, there is on film that you won't see: Disney's Raya And The Last…

Read more...


Klara is an Artificial Friend who observes humanity in Kazuo Ishiguro's "Klara and the Sun," his first novel since winning the Nobel Prize in 2017.       

RELATED ARTICLES
The Biden administration is revising the social cost of carbon (SCC), a decade-old cost-benefit metric used to inform climate policy by placing a monetary value on the impact of climate change. In a newly published analysis, a team of researchers lists a series of measures the administration should consider in recalculating the SCC.
TIME spoke to Jessica Bruder, author of 'Nomadland,' about the real-life nomads featured in Chloé Zhao's film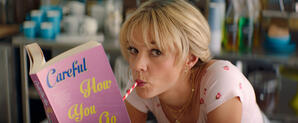 In Promising Young Woman, Carey Mulligan plays Cassie, a woman on a secret vengeance mission. To mark the movie's home video release, Carey Mulligan answered a series of rapid-fire questions for Fandango All Access. Promising Young Woman is available to watch at home right now on FandangoNOW and Vudu.

Read More

Read Comments


Here are a bunch of little bites to satisfy your hunger for movie culture:   Casting Rendering of the Day: With Emma Stone's Cruella de Vil movie back in the news, BossLogic shows us what she could look like as the Disney Villain: ?? #Cruella @Disney pic.twitter.com/wAc2qpgTUj — BossLogic (@Bosslogic) December 5, 2018   VFX Breakdown of the Day: Industrial Light & Magic shared this look at their digital effects work for Marvel's Black Panther:   Remade Trailer of the Day: Speaking of Marvel movies, here's a sweded redo of the first (not newest) Captain Marvel trailer:   Snow Art of the Day: These giant snow sculptures of a Totoro and the Catbus from My Neighbor Totoro are spectacular: Snowtoro (and...
Read More


Need a quick recap of the past week in movie news? Here are the highlights:   EXCLUSIVE MOVIE GUIDE The movies to see this holiday season: We highlight 21 big movies worthy of your attention through the end of the year, from holiday family fare to the most notable awards contenders. Check out our slideshow guide to this season's movies, including Mary Poppins Returns, here.   BEHIND-THE-SCENES REPORT The fantasy world of Artemis Fowl: We visited the set of Disney's Artemis Fowl and got the scoop on the movie and its world of fairies and mayhem from director Kenneth Branagh. Read what we learned from behind the scenes here, and check out the movie's new teaser trailer down below.   EXCLUSIVE BUZZ Phil Lord and Chris...
Read More