The Oscar-winning screenwriter, playwright, and novelist won Oscars for Butch Cassidy and the Sundance Kid and All The President's Men.

RELATED ARTICLES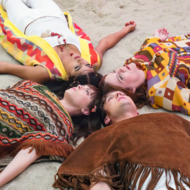 Crazy Ex-Girlfriend's biggest annoyance is that it crams way too much plot into some episodes, then twiddles its thumbs in others. This episode is a prime offender. Clearly an attempt to pair up actors who haven't already gotten to work together before the show sunsets, it centers on an equally ... More »
Schools and tourist attractions across the San Francisco Bay Area were shut Friday and residents were urged to stay indoors as smoke from California's deadliest wildfire -- a three-hour drive away -- produced air quality levels worse than in South Asia's polluted megacities. The closures came as President Donald Trump was set to visit the western state Saturday to survey the damage and meet victims of the giant Camp Fire that has devoured an area roughly the size of Chicago since it broke out last week, killing at least 63 people. In an interview with Fox News ahead of his visit, Trump doubled-down on his earlier claim that mismanagement of Califonia's forests was to blame for the fires.


Like it has the past several weeks, "Thursday Night Football"…
A Showtime documentary series, directed in part by Alex Gibney, traces the often fraught relationship between the American presidency and the F.B.I.

RELATED ARTICLES
At least 63 people are confirmed to have died in a catastrophic wildfire in northern California while a further 631 are still missing, officials said. Authorities attributed the high death toll from the so-called Camp Fire, which erupted last Thursday in the drought-parched Sierra foothills 175 miles north of San Francisco, in part to the staggering speed with which the wind-whipped flames raced with little warning through Paradise, a town of 27,000. Nearly 12,000 homes and buildings, including most of the town, were incinerated hours after the blaze erupted, the California Department of Forestry and Fire Protection (Cal Fire) has said.


The family of an Indonesian man killed in a Lion Air jet crash is suing Boeing, alleging that the accident may have been caused by a problem with the flight-control system in its newest 737 plane. The father of Rio Nanda Pratama filed the lawsuit Wednesday in the US state of Illinois, where the plane manufacturer is headquartered, over the death of the young doctor who was to have married his high-school sweetheart this week. Pratama's fiance Intan Syari, 26, has made headlines after she posed alone for photos in a wedding gown that she was to have worn at the couple's nuptials in Indonesia.


In a speech to her supporters on Friday night, Democrat Stacey Abrams


Goldman, 87, adapted his own novel for the cult classic. He also wrote the Oscar-winning screenplays for 'All the President's Men' and "Butch Cassidy and the Sundance Kid."         
Major spoilers ahead!

RELATED ARTICLES
Goldman's daughter Jenny says her father died early Friday in New York
Need a quick recap of the past week in movie news? Here are the highlights:   SAD NEWS Comic book legend Stan Lee passed away: Stan "The Man" Lee, who created many of the most iconic Marvel Comics characters and has cameoed in many of their movies, died at age 95. Read our tribute to the legendary co-creator of Spider-Man, the X-Men and many more here.    FESTIVAL REPORT The best of the AFI Film Festival: We attended this year's AFI Film Festival, and now we recommend six movies you need to see, including Alfonso Cuaron's Roma and the Ruth Bader Ginsburg biopic On the Basis of Sex. Read our whole report from the festival here.   MOVIE MUSIC GUIDE The music of Mary...
Read More


Remains of at least 63 people have been recovered so far in and around the Sierra foothills hamlet of Paradise, which was home to nearly 27,000 residents before the town was largely incinerated by the deadly Camp Fire on the night of Nov. 8. More than a week later, firefighters have managed to carve containment lines around 45 percent of the blaze's perimeter, up from 35 percent a day earlier, even as the burned landscape grew slightly to 142,000 acres (57,000 hectares). More than 11,000 evacuees were being housed in 14 emergency shelters set up in churches, schools and community centers around the region, American Red Cross spokeswoman Greta Gustafson said.


Aymee Nuviola was one of the many artists who won their first-ever Latin Grammy on Thursday night. After nabbing best tropical fusion album during...

RELATED ARTICLES
Goldman's legacy would have been assured had he only written screenplays. But he was much more, not least a sharp-witted critic of the industries he knew best.
What you need to know from today's TV, music and movie news this week.
40 years ago, on Nov. 18, 1978, self-styled holy man, Jim Jones, oversaw the mass slaughter of nearly 900 members of his church or, more accurately, cult — the Peoples Temple, marking the terrifying end to their experiment in building a utopian community in the South American jungles. One reason why the horror of that event hasn't faded four decades later is because Jones recorded himself preaching to his congregation as they died, entreating them to drink poison and ensuring that the colony's large population of children consumed it as well. Flash-forward to the present day, and Jonestown has become the go-to example when both professional and armchair analysts discuss the madness of crowds or single-minded devotion to a religious or political leader.


Broadcast primetime live same-day ratings for Thursday, November 15,…
Representative Marcia Fudge has not formally announced her candidacy. In a statement to Reuters on Friday, Fudge noted support from people "who look to me as the next speaker of the House." "In this first stage of the process, I am still giving it considerable thought" but have not made a final decision, she said in an email. Democrats are scheduled to meet behind closed doors on Nov. 28 to pick their leaders for the new 2019-20 House after wresting the chamber from the Republicans on Nov. 6.



Prior to the release Marvel's last Avengers film, the studio was hyping it up as "the most ambitious crossover event in history." The culmination of ten years of filmmaking, the movie had a sprawling cast of dozens of major and minor characters. It was a feat of logistics to get ... More »
In only two years, Ozuna has achieved more than he expected -- including two nominations at Thursday night's Latin Grammys. During a brief...
Aladdin makes an appearance in Albert Square, and Doctor Who takes part in the fund-raising night.
On Thursday night, Colombian singer Karol G walked the Latin Grammys red carpet happy but nervous at the same time. Why was Karol nervous? Just...
The baritone Mariusz Kwiecien fell ill during Bizet's opera on Wednesday. His replacement, Alexander Birch Elliott, 32, made his Met debut.
In new books, Jeffrey Sachs looks beyond exceptionalism, Michael Beckley describes unrivaled power and Robert Kagan favors pragmatic leadership.
"Black Panther" has brought him Oscar buzz and "Creed II" could be another big hit. Still, he's restless.
Jimmy Kimmel had a question for his late night audience on Thursday: "You remember Mrs. Obama? From when we had a United States?" Turns out the audience picked a great night to come to Jimmy Kimmel Live! as the show was hosting a very special guest. "Our former First Lady is here to share stories…
Oscar winner - who also wrote 'All the President's Men,' 'The Princess Bride' - died of complications from colon cancer, pneumonia

RELATED ARTICLES
In preparation for his big screen debut in Mary Poppins Returns, Lin-Manuel Miranda dropped by Jimmy Kimmel Live! on...
With her new memoir, Becoming, Michelle Obama reveals a bit more about herself and her life as first lady than she could while she was in...

RELATED ARTICLES
President Donald Trump on Friday recognized a major Republican Party donor and six other "extraordinary Americans" with the Presidential...
North Korea said Friday it had expelled a US citizen who tried to enter illegally, an unusually swift resolution of a case that could have further complicated reconciliation moves between the two countries. The man, identified as Lawrence Bruce Byron, had been in custody after crossing into North Korea from China on October 16, the official Korean Central News Agency said. "While being questioned, he said he had illegally entered the country under the command of the US Central Intelligence Agency," KCNA said.


President Donald Trump awarded the star and six other recipients the Medal of Freedom.
Mariah Carey stopped by the SiriusXM studios this week to speak about her new album Caution, and her extravagant Christmas decorating plans. Carey...
The American Theatre Wing named 10 theatres as the recipients of $10,000 grants.
Just three Democrats in the Congressional Progressive Caucus have pledged this



RELATED ARTICLES
Education Secretary Betsy DeVos has proposed a major change in the way American universities deal with campus sexual assault and harassment allegations in a move rights groups say could harm survivors. Ms DeVos has wants to add protections for those accused and limit situations in which schools would be required by law to investigate complaints brought forward by alleged victims, changes she said will treat both sides fairly. The requirements for investigation include only incidents which occurred on the universities' campuses or property under the school's authority and in those cases, only if the incident is reported to certain officials.


Music industry veteran Jerry Schilling still remembers the day he met Elvis Presley -- and the last he spent with his close friend. He'd met...
Here is a selection of the many Broadway and Off-Broadway shows offering discounts.
In "Best of Enemies," Gus Russo and Eric Dezenhall tell the story of Jack Platt and Gennady Vasilenko, covert agents who played by their own rules.
Sequel to 2015 'Rocky' spin-off reminds you why Jordan is a movie star — even if it wins on points and not a K.O.
Black Friday, Small-Business Saturday, Cyber Monday . . . The beginning of the year-end holiday season seems to be forever tied to a frenetic shopping spree for gifts. But in recent years, attent...


Sales of novels may be flagging, but nonfiction sales — fed by a seemingly endless stream of political books — are robust.
More than a week after first igniting in Butte County, California, the news surrounding the most destructive and deadly wildfire in California history remains grim.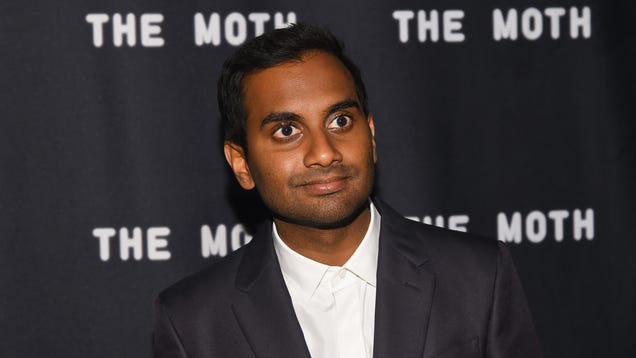 Mike Schur spoke with The Daily Beast about The Good Place, shirtless Chidi, and the "Doug Forcett fiasco," but the mind behind Parks and Recreation and Brooklyn Nine-Nine also offered a compelling response to a tough question: Would he work with Parks and Rec's Aziz Ansari again after the actor was hit with …

Read more...


Still touring, Dylan is more enigmatic now than ever; see him next at the Beacon Theater in Manhattan for seven gigs.
Your daily look at late-breaking news, upcoming events and the stories that will be talked about today:


Disney's new, live-action Dumbo draws upon an animated film that was released during troubling times. Yet the original's simplicity and warmth attracted audiences in large numbers, and it subsequently has been recognized as a family classic.  Now the first trailer for the new version has been released, presenting events initially from the perspective of two children at a circus before soaring outward. It, too, looks like a film with a positive spirit and an encouraging message for young ones that will also appeal to adults. Watch it, as well as the first teaser, after you catch up with everything we know about the film below. Who stars? Eva Green was touted for one of three main adult roles in March 2017. That same month, we also heard about the...
Read More


It was a fairly steady night in the Wednesday cable…
What you need to know from Thursday's TV, music and movie news.
A magnificent Willem Dafoe stars in Julian Schnabel's film, a work that Manohla Dargis calls "an argument for art."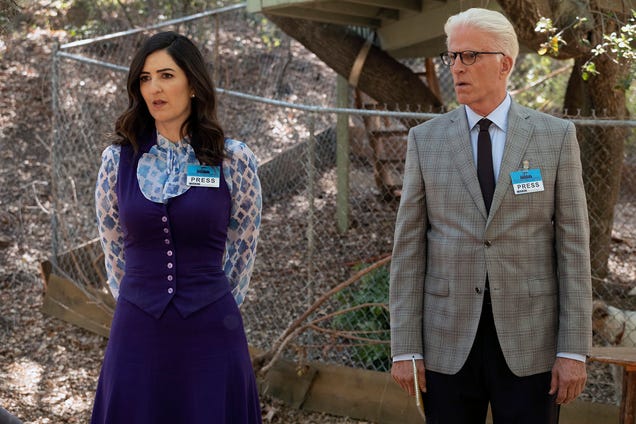 "I either know exactly what I'm doing and it's something. Or we're doing nothing and I'm winning."

Read more...


Hundreds of refugees and migrants that were part of a caravan travelling from Central America has reached the city of Tijuana at the US-Mexico border. In joining the more than 750 people that had already reached the city, there are now more than 1,500 migrants - many of them are fleeing poverty and violence in their home countries of Honduras, El Salvador and Guatemala. Around 6,000 troops deployed by President Donald Trump are waiting on the other side of the border, having spent time building concrete barriers and erecting razor-wire fences to keep people out.


"We talked about border security and how to resolve all this, and we're optimistic we have a way forward," McConnell of Kentucky said after he and Senate Appropriations Chairman Richard Shelby of Alabama met with the president. Asked what the way forward is, McConnell said, "I'll tell you when we get it." He declined to respond to questions about whether Trump would accept fencing as a wall at the U.S.-Mexico border.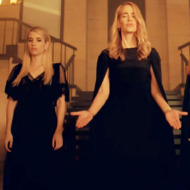 Where the witches at!? When American Horror Story: Apocalypse began, we wondered when the Coven would make their grand reappearance. They swept in for an all-too-brief moment in episode three, and then in episode four, we finally got to spend some quality time with Supreme Ms. Cordelia and her witches. ... More »
Second of J.K. Rowling's Potter-prequel franchise doubles up on the plotting and gives us a blond Johnny Depp — but it's a fans-only affair
Dwayne Johnson returns to the WWE ring every now and then, but he's mostly considered a movie star these days. But he's combining both worlds next year with the biographical comedy Fighting With My Family. The movie will feature Johnson playing himself in support of the story of the Bevis family of wrestlers.  While Johnson, aka "The Rock," is not the star of Fighting With My Family, he is one of its producers and appears prominently in the first trailer, which made its debut online today. Watch that new spot down below after learning everything we know about the upcoming movie. Who are the Bevises?  The Bevis clan, consisting of dad Patrick (aka "Rowdy" Rick Knight), mom Julia (aka "Sweet Saraya"), Zak (aka "Zodiac&quot...
Read More


Gina Carano has been cast in "The Mandalorian," Variety has confirmed with sources. The exact nature of the actress and former mixed martial arts (MMA) star's role in the "Star Wars" series is being kept under wraps. She joins Pedro Pascal in the series, whom Variety reported earlier this week was in negotiations to star. Carano first […]


You weren't expecting that the first truly great video game movie would also be a Pokemon movie, did you? All signs point to the former being a possibility, with Warner Bros.' live-action adaptation of the Nintendo game Detective Pikachu, starring everyone's favorite snarky voice actor, Ryan Reynolds.  The first trailer for the upcoming movie (watch it down below) hints that, thanks to Reynolds voicing the title character, this is sort of going to be Deadpool for kids. But it promises an even more adorable hero and a plot that's closer to the old Looney Tunes classic One Froggy Evening crossed with Who Framed Roger Rabbit. Here's everything we know about Pokemon: Detective Pikachu so far: What is the movie about? Assuming you're asking where did...
Read More


From a look at the new season of HBO's pulp-crime anthology to a peek at what could be the greatest music doc ever — your best-in-trailers round-up
"It's got Guatemalans, Mexicans, ISIS, the Menéndez brothers, the 1990 Detroit Pistons, Thanos and several Babadooks"
Twenty-First Century Fox and Comcast are set to bid for Sky at a takeover auction. If Fox wins, Disney could gain control of one of the entertainment industry's most coveted assets.