"All Republicans must remember what they are witnessing here - a lynching," Trump wrote in a Tuesday tweet.



RELATED ARTICLES
It's Jedi versus Jedi as the saga comes to a close

RELATED ARTICLES
In "Still Here," a biography by Alexandra Jacobs, Stritch comes across as a matchless talent and a hopeless neurotic.
A live baseball broadcast catapulted Fox Sports to the top…

RELATED ARTICLES
Chris the sheep, who was rescued in 2015, set the record for the world's heaviest fleece sheared from a sheep, carrying 90 pounds of wool at the time.


(Bloomberg) -- Six years after Croatia joined the European Union, the Balkan nation is getting a green light from the European Commission to join the bloc's passport-free Schengen area.Croatia has continued to fulfill all of Schengen criteria, the Commission said in a statement in Brussels on Tuesday. The European Council would still need to sign off on Croatia's accession. It's the latest country to join the EU."I commend Croatia for its efforts and perseverance to meet all the necessary conditions to join Schengen," President Jean-Claude Juncker said in a statement. "This is why I trust the member states will take the right steps for Croatia to become a full Schengen member soon."Fellow EU nations Romania and Bulgaria, which joined the bloc in 2007, are still waiting to join the world's largest multinational free-travel zone.(Updates with comments from Juncker from third paragraph.)To contact the reporter on this story: Jasmina Kuzmanovic in Zagreb at jkuzmanovic@bloomberg.netTo contact the editors responsible for this story: Andrea Dudik at adudik@bloomberg.net, ;Ben Sills at bsills@bloomberg.net, ;Nikos Chrysoloras at nchrysoloras@bloomberg.net, Michael WinfreyFor more articles like this, please visit us at bloomberg.com©2019 Bloomberg L.P.



RELATED ARTICLES
The monarchy's stiff upper lip is paramount in the trailer for season three of the Netflix drama.
The new film explores who we are when we lose our memory—and how an identity can be reconstructed
Despite receiving all 9's for Monday's performance, Sailor Brinkley-Cook was sent home.


John Clarke, a longtime star of the NBC soap "Days of Our Lives" who was awarded the Lifetime Achievement daytime Emmy in 2005, died Oct. 16 from complications stemming from pneumonia, his family announced in a statement Monday night. He was 88, and had been in declining health for the last several years.Born in South Bend, Indiana in 1931 and raised across the country due to his father's career as an Army officer, Clarke attended UCLA, receiving a BA in theater, where among his accolades he received the Sigma Rho award. He studied with Dorothy Foulger at UCLA, Michael Ferrall of the University of Washington, and Stephen Book in Hollywood.Clarke also served as an Air Force sergeant during the Korean war, performing as part of a troupe that entertained soldiers throughout the United States.Also Read: Bill Macy, Actor Who Played Bea Arthur's Husband Walter on 'Maude,' Dies at 97Clarke's acting career included more than 75 performances at Chicago's Tenthouse Theater, and a season-long leading man residency at the Palm Springs Playhouse. He also appeared in the feature films "Judgement at Nuremburg," "It's a Mad, Mad, Mad World," "The Satan Bug," "Man Missing," and "Burma Patrol."But Clarke was best known for his work on television, particularly his 39-year run playing Mickey Horton on NBC's "Days of Our Lives," beginning in 1965. He was nominated for Outstanding Actor in a Daytime Drama Series in 1979.Clarke's other television roles include roles on "Gun Smoke," "
NBCSeth Meyers had a lot of news to catch up on when he returned from vacation on Monday. And much of it had to do with the Trump administration's failed attempts to clean up its multiple calamities on the Sunday shows over the weekend. The Late Night host began with Trump's "acting" Chief of Staff Mick Mulvaney, who went on Fox News Sunday to explain why the president announced that he would be holding the G7 conference at his Miami Doral resort in Florida and then reversed his decision after loud protests from both sides of the political aisle. It's Not Just Ronan Farrow: NBC News Killed My Rape-Allegation Story TooStephen Colbert Mocks Mitt Romney's 'Embarrassing' Secret Twitter Account"He was honestly surprised at the level of pushback," Mulvaney said, adding, "At the end of the day, you know, he still considers himself to be in the hospitality business." "OK, first of all, he's not in the hospitality business, he's the president," Meyers said. "And second, Trump was never in the hospitality business. Hospitality is when you show warmth and compassion to guests and strangers. Trump was in the ruthless-real-estate-asshole-who-stands-like-a-baboon-on-his-hind-legs business." Later, Meyers turned to Secretary of State Mike Pompeo, who appeared on ABC's This Week with George Stephanopoulos and repeatedly refused to acknowledge Mulvaney's confession that there had, in fact, been a "quid pro quo" with Ukraine. "You could see his brain short-circuit in real time," Meyers said before playing the now
The Oscar winner says the moonlit scene of "Something Good" wasn't as romantic as audiences might think.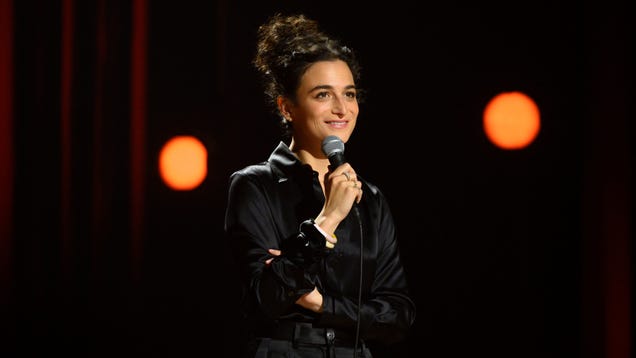 Jenny Slate has an amazing laugh. It's bubbly, infectious, and a shining star when she performs on stage. "I'm my biggest fan I guess," she says through one particularly raucous giggle fit that seems to take her by surprise. Slate's laughter feels so genuine and earned every time it squeaks out, that it becomes…

Read more...


Search the internet and you will find, hiding in plain sight, critically acclaimed film classics by celebrated Mexican auteurs.
A video posted online shows a man wearing a "Make America Great Again" hat circling the crowd and then unleashing a torrent of spray from a canister.


Rising pop singer-songwriter Mxmtoon (who also goes by her real name Maia) got her start by uploading videos of herself playing songs to YouTube, but...
Former Oasis songwriter/guitarist Noel Gallagher was honored with the President's Award at the BMI London Awards on Monday night. Upon...
AFrench tourist has lost both her hands in a rare shark attack in the Pacific islands of Polynesia, say emergency services. The 35-year-old woman was swimming during a whale-watching trip on Monday off the island of Mo'orea - a honeymoon destination in the French overseas territory - when the oceanic whitetip shark bit into her chest and arms. "Luckily for her, there were two nurses on the scene who could deliver first aid," firefighter Jean-Jacques Riveta told AFP. "When we got to the hotel jetty, she was conscious but in a critical condition. She had lost a lot of blood and both her hands had been cut off at the forearm," along with part of her chest, he said. She was airlifted to the nearby island of Tahiti, some 11 miles northeast. Her condition is reportedly stable. The conservationist and oceanographic researcher Jacques Cousteau described the oceanic whitetip as "the most dangerous of all sharks", notorious for picking off survivors of shipwrecks or downed aircraft. However, attacks near land are uncommon as it prefers off-shore, deep-ocean areas and rarely approaches the coast. The French tourist was attacked by an oceanic whitetip Credit: Jacek Dybowski/Mercury Press Experts said the sharks, dubbed locally "parata", are known to follow dolphin pods. Pierrick Seybald, president of the Ma'O shark protection foundation and local whale-watching guide, said they can be approached as long as "you always keep eye contact with the shark and adopt appropriate body language with gui
Air France flight 136 to Chicago from Paris landed at Ireland's Shannon Airport, where the police scanned a cellphone found on board.


The new book by the Pulitzer Prize-winning author is part travelogue and part art criticism, a reflection on the power of art to affect us deeply.
These three memoirs were all written by famous women — but that's about all they have in common.
In a new biography of Thomas Edison, Edmund Morris tells the story in reverse — starting at the end and going backward to his birth.
The Washington Nationals kick off Game 1 against the Houston Astros, and the comedian Jenny Slate conquers her stage fright in a new Netflix special.
In a long, televised Cabinet meeting Monday, President Trump tried to defend himself from criticism of his aborted decision to host next year's G7 summit at his own golf resort outside Miami, though "of course it wouldn't be a Trump meeting if it didn't go off on some rambling tangent about his rally crowd size," Stephen Colbert said on Monday's Late Show. But "Trump's not the only one defending his right to blow off the Constitution." So is acting White House Chief of Staff Mick Mulvaney, iffily.Mulvaney told Fox News Sunday that Trump still thinks he's in the "hospitality business," Colbert said. "But admitting that the president still thinks he's running a for-profit business isn't even Mulvaney's biggest gaffe of that interview." He backed up a bit to explain how, in Trump's eyes, Mulvaney messed up. "Throughout this impeachment inquiry, the company line from the administration has been there was no 'quid pro quo' between Trump and Ukraine," Colbert said. "First of all, you don't need 'quid pro quo,' it's super illegal anyway. And second, yeah, 'quid pro quo,' and on Thursday, Mulvaney admitted it.""Admitting the thing that Trump is being impeached for turned out to be slightly problematic," so on Fox News Sunday, Mulvaney "unveiled his bulletproof defense: He never actually said 'quid pro quo,'" Colbert said. "He does realize you don't have to say the crime to be guilty of the crime, right? To be convicted of homicide, you don't have to stab somebody while saying, 'Murder, murder, murder, murder.'"Yeah, Trump probably reversed course on the G7 because "it is a bad idea to commit an impeachable offense when you're already being impeached," Seth Meyers said on Late Nigh
With Daisy Ridley, Adam Driver, Oscar Isaac and other stars prominent, the new clip sets the scene for the showdown between the Resistance and the First Order.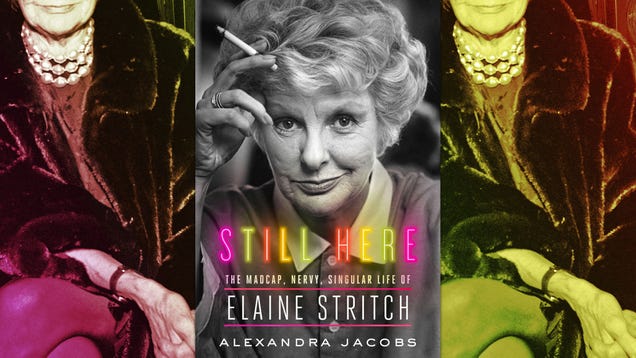 Many of us merely aspire to living a life worth reading about down to the minutest detail, but Elaine Stritch actually succeeded. Best known in 21st-century pop culture as Jack Donaghy's acerbic mother on 30 Rock, Stritch spent the majority of her life on Broadway, while skirting TV and movie fame.


Read more...


The grasp of the MLB on the Friday cable ratings…
"The Walking Dead" returned in typically strong fashion in the…

RELATED ARTICLES
Why the author was reluctant to write the sequel
Here's what's fact and fiction about Russia's longest-reigning female ruler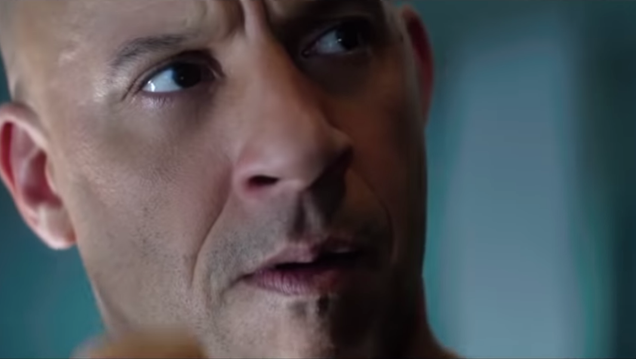 To watch the trailer for Sony's Bloodshot is to remind one's self that Vin Diesel was absolutely made for this shit.

Read more...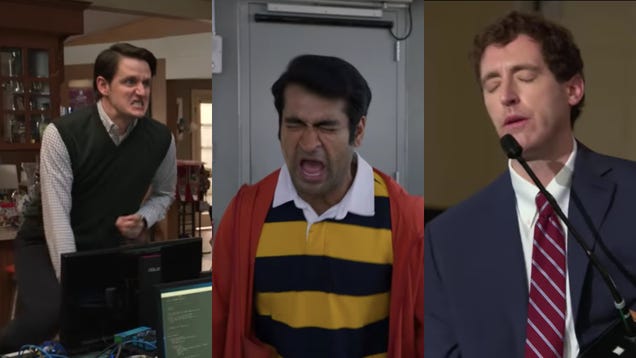 It was always going to end this way, wasn't it? With dirty money, terrifying targeted ads, congressional hearings, internal dissent, and 4,000 pounds of meat?


Read more...


After nabbing two 2019 Latin American Music Awards on Oct. 17, Ozuna is off to his next venture: the big screen.  On Monday (Oct. 21), Hollywood...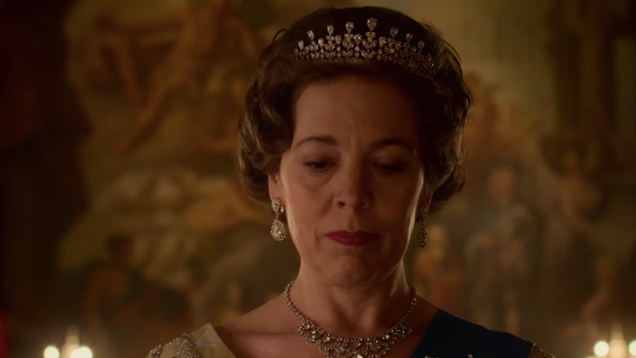 "Watch out for your family."

Read more...



RELATED ARTICLES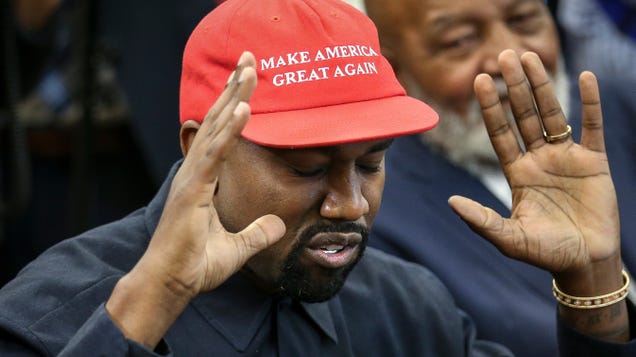 Listen, we're tired of this. You're probably tired of this. The only person who is probably not tired of this is Kanye West. And yet, it is our sworn duty as chroniclers of popular culture to report on important popular culture news, even when it is exhausting. So, without further ado, here's the latest update on…

Read more...


On June 28, J Balvin and Bad Bunny sealed their bromance by dropping their first-ever collaborative album titled Oasis. In the eight-track set, the...
The cast of the Bear and a Banjo podcast have slipped out of their audio personas and stepped into the real world, specifically into Black Star Music...

RELATED ARTICLES
The December 1 concert at Feinstein's/54 Below will celebrate the music of the composer-lyricist, whose musicals include Where The Sky Ends and Abandoned Heart.

RELATED ARTICLES
"See Me, Feel Me." New York audiences will get another shot at that sensory experience when The Who's Tommy returns to Broadway in 2021...

RELATED ARTICLES
Broadcast primetime live same-day ratings for Sunday, October 20,…
The three-time nominee has a strong chance at finally winning, but there are a lot of factors at play, including a strong rival.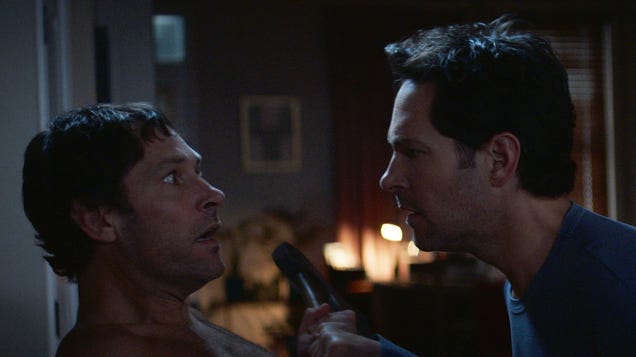 Somewhere out in the vast forests of television development, you'll find the corpses of the Charlie Kaufman pilots that never made it to series. The un-produced scripts from his pre-Being John Malkovich breakout, written among stints on cult favorites like Get A Life and The Dana Carvey Show. The post-Synecdoche, New…


If Donald Trump gets re-elected, Stephen Colbert will be there to comment on it. CBS and the late-night comic said Thursday they struck a contract extension that will keep the host at the helm of the network's "Late Show" through August of 2023. Colbert's current agreement with the network had been set to expire in […]


A live baseball broadcast topped the cable ratings Sunday night.…
LOS ANGELES, (Variety.com) - Joaquin Phoenix is king of the North American box office once again as "Joker" scores an easy victory in its second weekend with $55 million at 4,374 sites.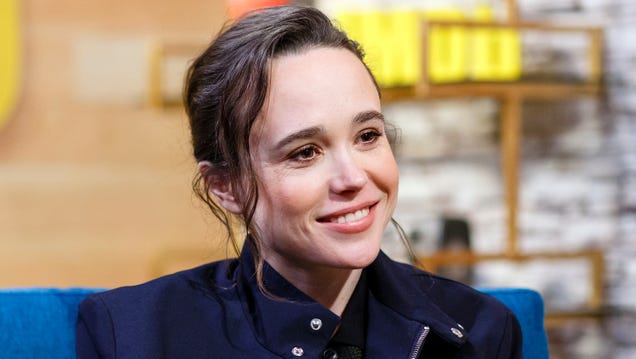 Although we carried exclusive coverage of its comic book predecessor just the other day, it's been a few months since we'd gotten any new or concrete information about Netflix's latest superhero show, Umbrella Academy. Based on a series of comics by Gerard Way and Gabriel Bá, the series focuses on a fractured family…

Read more...