Taylor Swift's dad to the rescue!

RELATED ARTICLES
German Chancellor Angela Merkel says a suggestion she made that a solution to the Brexit dispute be solved in 30 days shouldn't be interpreted as a strict deadline. Some commentators in Britain had interpreted her comment as a deadline to Johnson, who wants to take Britain out of the European Union by the end of October — whether a solution to the Irish border issue is agreed or not. French President Emmanuel Macron says the Irish backstop is "indispensable" in a Brexit deal.


The singer and songwriter could gain control by creating new master recordings of material that has been sold. It's a drastic but not unheard-of move.
Donald Trump joked about awarding himself the Medal of Honor and trailed the idea of dumping thousands of captured Isis fighters on Europe in an address to the American Veterans 75th National Convention in Kentucky on Wednesday evening.The speech followed a particularly wild day for the president in which he retweeted praise from an evangelical broadcaster likening the affection in which he is held by Israeli Jews to "the second coming of God", referred to himself as a "the chosen one" in discussion with reporters and labelled the prime minister of Denmark "nasty" over her refusal to consider selling Greenland to him.


Old Dominion come sniffing around Songland this week because they want a big ol' hit. And Jeep wants a memorable jingle that will be embedded...
Hong Kong university student leaders said Thursday they'll call for a boycott of the start of classes to pressure the government to respond to the protest movement gripping the city since June. Young people have been at the forefront of the Chinese city's protest movement, which was sparked by calls for the withdrawal of an unpopular extradition bill. "Two weeks should be enough for the government to really think through how to respond to the five demands," said Davin Wong, acting president of the Hong Kong University Students' Union.


Eva Ayllón, Joan Baez, José Cid, Lupita D'Alessio, Hugo Fattoruso, Pimpinela, Omara Portuondo, and José Luis Rodríguez "El Puma" will...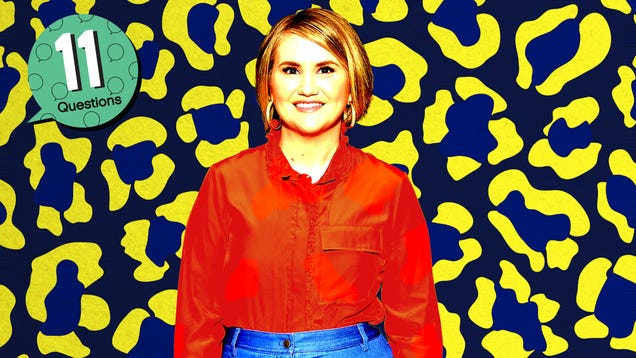 Jillian Bell began her career as a writer on Saturday Night Live, but it wasn't long before she was stealing scenes in everything from Workaholics and Eastbound & Down to Paul Thomas Anderson's The Master. Now, the actor and comedian is headlining films like Brittany Runs A Marathon and Lynn Shelton's Sword Of Trust …

Read more...


(Bloomberg) -- Want the lowdown on European markets? In your inbox before the open, every day. Sign up here.China detained a U.K. consulate staffer from Hong Kong for visiting a prostitute, a Chinese newspaper alleged, a new twist in a case that has raised concerns Beijing is trying to warn the British government against meddling in its former colony.Police in the border city of Shenzhen said Simon Cheng, 28, "violated the 66 article of China's law on administrative penalties for public security, which states that people who engage in prostitution or visit prostitutes shall be detained for no less than 10 days but no more than 15 days," the Communist Party's Global Times reported Thursday. Cheng's 15th day of detention is Friday.Cheng told the police not to notify his family about his detention, the newspaper said, adding that he faces a potential 5,000 yuan ($705) fine. It gave no evidence against Cheng. The UK consulate in Hong Kong did not answer a phone call seeking comment on the allegation. Cheng's girlfriend did not immediately respond to a question on the charge.Before the Global Times story was published, the consulate said it had raised the issue with authorities in China and Hong Kong and was in contact with Cheng's family and providing support.Allegations of visiting prostitutes have later proved false in other instances where Hong Kong residents have been detained in China. A Hong Kong lawmaker apologized after accusing bookseller and Communist Party critic Lee Bo of visiting prostitutes, the South Chi
The hero of 'Olympus Has Fallen' and 'London Has Fallen' finds himself on the run in a sequel steeped in today's headlines.
Hong Kong student leaders on Thursday announced a two-week boycott of lectures from the upcoming start of term, as they seek to keep protesters on the streets and pressure on the government. The financial hub has been rocked by three months of unrest, with students making up a large number of the pro-democracy protesters taking to the streets almost daily. Student leaders representing most of the city's major universities said students will miss lectures between September 2 -- the planned start of the new term -- and September 13.


Beijing on Thursday accused Ottawa of worsening bilateral relations after Canadian Prime Minister Justin Trudeau vowed to stand up to China amid deepening diplomatic and trade disputes. The two countries have been locked in a feud since last December, when Canada detained top Huawei executive Meng Wanzhou and -- in apparent retaliation -- China detained two Canadian nationals over espionage-linked accusations. On Wednesday, Trudeau pushed back against Beijing in a speech that promised to "always defend Canadians and Canadian interests" and to not "back down".


The star intends to re-record her back catalogue after it was bought by Justin Bieber's manager.
The Carnival Splendor is one of the flashiest cruise ships afloat.


This comedy glosses over its protagonist's emotional wounds and instead aims to treat what's physical.
Fifty years ago, the television show united children's education, puppetry and songs. Pop stars have been singing the Muppets' tunes (and vice versa) ever since.
On the 30th anniversary of "Sex, Lies and Videotape," a look back at Steven Soderbergh's first feature and how it changed the independent film landscape.
The Amazon film also stars Maura Tierney, Michael C. Hall, Corey Stoll, and Jon Hamm.

RELATED ARTICLES
A fascinating love letter to "Fiddler on the Roof" asks: What makes the quintessentially Jewish musical speak to everyone?
A serial killer who preyed on older, gay men during an eight-month spree that left six dead on or near the U.S. East Coast a quarter century ago is scheduled to be executed Thursday evening. Gary Ray Bowles, 57, is set to receive a lethal injection at Florida State Prison in Stark. Many of the victims were found not far from the East Coast's most heavily traveled interstate.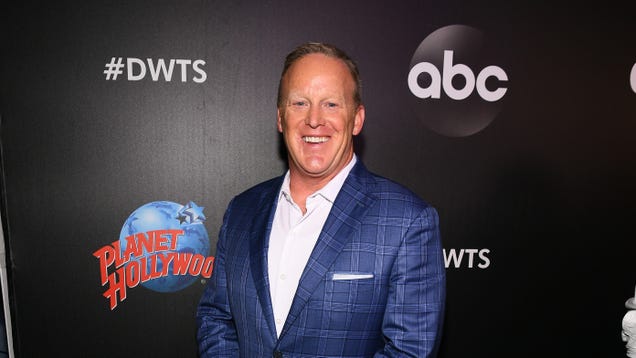 Nostalgia is a funny thing. Because it tends to work only in relative values—i.e., "then" was better than "now," so "then" must automatically be good—it can do a lot of work to shave the more craptastic edges off of a person or a moment, even if they were, from an objective point of view, trash.

Read more...


Final broadcast primetime live same-day ratings for Tuesday, August…
President Donald Trump has now canceled his planned trip to Denmark, claiming he's doing so because Denmark's prime minister has shot down his "proposal" to buy Greenland. But is that the real reason he has nixed the trip?Some observers have offered another possible explanation: Trump's predecessor, Barack Obama, plans to visit Denmark at the end of September, and Trump feared the contrasting optics.


Barack and Michelle Obama made their Hollywood debut on Wednesday with a documentary set in industrial Ohio that film reviewers are calling compelling and timely.
Sean Spicer could waltz away with a nice payday if he wins "Dancing With the Stars." According to multiple sources, contestants on the ABC competition series make $125,000 for the show's rehearsal period and their first two weeks on the air. If they make it to week three and beyond, they begin to earn additional […]



RELATED ARTICLES
"We want people to be able to get outside of themselves and experience and understand the lives of somebody else," former president says of film, their first for Higher Ground Productions
Broadcast primetime live same-day ratings for Tuesday, August 20,…
A Netflix documentary looks at cultural and political complications at a glass factory. And an Off Broadway play is streaming.
The Scottish actor says he is proud of playing Dr Dylan Reinhart in the drama series Instinct.

RELATED ARTICLES
US President Donald Trump said Wednesday that all "mentally stable" Americans should be able to own firearms amid reports he retreated on plans to toughen gun purchase background checks in the wake of a string of mass shootings. "I want guns in the hands of people that are mentally stable," Trump told reporters. Trump denied media reports that on Tuesday he had promised National Rifle Association head Wayne LaPierre that he would not press Congress for a law tightening background checks on people seeking to purchase guns.


Comedian James Acaster thinks so, and here's why.
After months of negotiations, the two companies could not reach a deal for further cooperation over the comic book character. This could affect the future of the Avengers.
To the surprise of nobody, it was once again "WWE…
It was revealed Wednesday (Aug. 21) that after some speculation and fan finger-crossing, Taylor Swift will re-record her past songs following the...
Things stayed relatively steady in the cable ratings for the…
Carrie-Anne Moss is also set to return, and Lana Wachowski, one of the franchise's original creators, will write and direct.
Donald Trump had a remarkable day of outbursts. Speaking to reporters on the White House lawn, he doubled down on his antisemitic remarks to claim that Jewish Americans who vote for Democrats are betraying Israel, during an impromptu press conference on the White House lawn in which he also claimed that the victims of mass shootings "love" him. He also referred to himself as "the chosen one," while talking about a trade deal.The comments came after he lashed out on Twitter that morning against the "LameStream Media", the Federal Reserve and its chairman Jerome Powell as fears the US is sliding into recession continue and his disapproval rating hits 54 per cent in a new CNN poll.



RELATED ARTICLES
"DWTS" host Tom Bergeron has also explained that producers disagreed with his hope to keep the show "free of inevitably divisive bookings from ANY party affiliations."


Stars Keanu Reeves and Carrie-Anne Moss will return
Mexican musician Celso Pina, famed as "the rebel of the accordion" for mixing eclectic styles with traditional Colombian cumbia, died on Wednesday of a heart attack in his hometown of Monterrey, his record label La Tuna Records said.

RELATED ARTICLES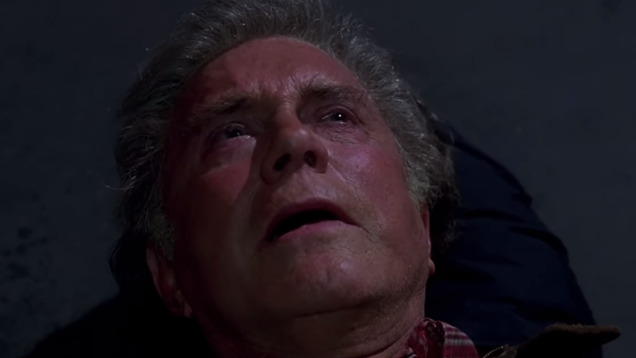 By now, everyone's heard about the Spider-Man custody battle between Sony and Disney. It's been a tough 24 hours of confusion and frustration, but it's starting to look like your friendly neighborhood Spider-Man won't be swinging around Marvel studios any longer. And while Deadline reported the current iteration of…

Read more...


Max Lewkowicz's documentary exposes the behind-the-scenes drama and on-stage magic of 'Fiddler on the Roof'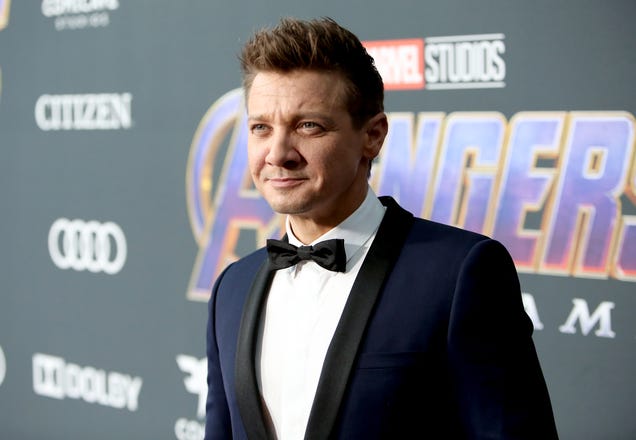 With Sony regaining the full rights to Spider-Man and ending its deal with Marvel (reportedly over a producer credit, which seems petty), the future of Tom Holland's Peter Parker is somewhat unclear—leaving fans to wonder who will survive the great un-merging, and what will be left of them? Here's what we do know:…

Read more...


Broadcast primetime live same-day ratings for Monday, August 19,…
This week, the NFL preseason was able to secure the…
A documentary looks at what happened when a Chinese company took over a closed General Motors factory in Ohio.
Final broadcast primetime live same-day ratings for Tuesday, August…