The Wednesday night cable ratings were dominated by basketball yet…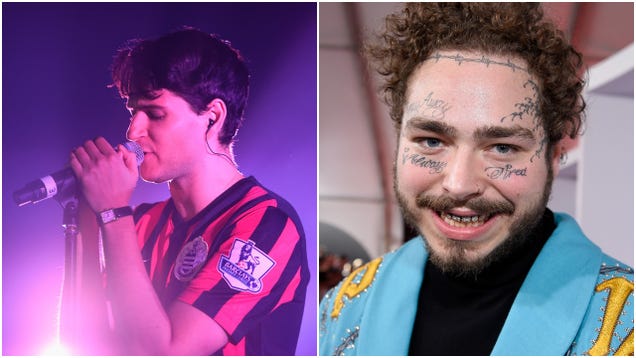 Vampire Weekend is a band of clean-cut Ivy Leaguers who make beautiful, complex pop-rock. Post Malone is a grungy, face-tattooed rapper that confounds just about everybody older than 26. They're both massively popular, though it's unlikely you'll find a huge crossover in terms of their audiences. Vampire Weekend just…

Read more...


Broadcast primetime live same-day ratings for Wednesday, March 20,…
Vampire Weekend stopped by BBC's Radio 1 Live Lounge on Thursday (March 21) to perform the song "Sunflower," though probably not...
Donald Trump signed an executive order which will withhold federal funding from colleges and universities that do not permit or protect free speech amidst the president's own attacks on Senator John McCain, more than six months after his death. During his remarks, Mr Trump invited students from colleges around the country to share their own stories of hindered free speech. One student recalled a time her school stopped her from handing out Valentine's Day cards with religious messages.



RELATED ARTICLES
New Yorkers, mark your calendars: the IKEA Planning Studio opens in Midtown on April 15


This shrewdly assembled show, directed by Des McAnuff, considers the interchangeability of a crew of Motown's finest, though there's plenty of star shine, too.
Final broadcast primetime live same-day ratings for Wednesday, March…
Maduro was not among the leaders invited to meet in the Chilean capital Santiago on Friday to discuss forming a new regional political group called "Prosur." Heads of state from Argentina, Brazil, Colombia, Chile, Ecuador, Paraguay and Peru will join the summit, with Chile and Colombia looking to sign countries up to the new political bloc after criticism over Unasur's lack of action on the Venezuela. Some leaders have criticized the organizers for leaving out Maduro and instead inviting Venezuelan opposition leader Juan Guaido, recognized by many countries as the interim leader.


Rep. Alexandria Ocasio-Cortez responded to Laura Igraham after the Fox News host and a guest mocked the freshman Democratic from New York for the way in which she pronounces her name.



RELATED ARTICLES
Flooding triggered by last week's so-called "bomb cyclone" storm has already inflicted damage estimated at nearly $1.5 billion in Nebraska, killed at least four people in Nebraska and Iowa and left a man missing below Nebraska's collapsed Spencer Dam. "The rising floodwaters are affecting more Missouri communities and farms, closing more roads and threatening levees, water treatment plants and other critical infrastructure," Governor Mike Parson said in issuing his emergency declaration. "We will continue to work closely with our local partners to assess needs and provide resources to help as Missourians continue this flood fight and as we work to assist one another," Parson said.


Two '90s classics featured in Captain Marvel reach Billboard's Hot Rock Songs chart, dated May 23, after the film premiered in the U.S. March...
WINSLOW, Neb./CHICAGO (Reuters) - Midwestern farmers have been gambling they could ride out the U.S.-China trade war by storing their corn and soybeans anywhere they could - in bins, plastic tubes, in barns or even outside. Record floods have devastated a wide swath of the Farm Belt across Iowa, Nebraska, South Dakota and several other states. Early estimates of lost crops and livestock are approaching $1 billion in Nebraska alone.


Welcome to #TBT Mixtape, Billboard's series that showcases artists' very own throwback-themed playlists exclusive to ...

RELATED ARTICLES


One of the biggest movie stars on the planet returns to theaters this summer. And by biggest, we mean in terms of physical size. Everyone's favorite kaiju creature will be back in the eponymously titled Godzilla: King of the Monsters, which is a sequel to the 2014 Godzilla reboot and the third installment of the franchise that also includes 2017's Kong: Skull Island.  This time, Godzilla is not alone. The king of the monsters will be joined on screen by a few of his most...

Read More

Read Comments


A controlled thriller that invents an intimate subtext for the 1983 escape of imprisoned Irish Republican Army fighters from the fortresslike Maze.
Your daily look at late-breaking news, upcoming events and the stories that will be talked about today:


The HBO store has three House-themed sets of aprons and oven mitts, including House Lannister, House Stark and House Targaryen.



RELATED ARTICLES
Siah Armajani's career survey at the Met Breuer and public sculpture in Brooklyn Bridge Park offer a portrait of the Iranian artist in exile in America.
Suggested reading from critics and editors at The New York Times.
Sam Smith and Normani have a hit on their hands. The UK singer and Fifth Harmony member's "Dancing With a Stranger" R&B-influenced...
"Game of Thrones" actress Emilia Clarke on Thursday revealed she suffered two brain aneurysms during her early years with the hit television show that left her convinced she would die.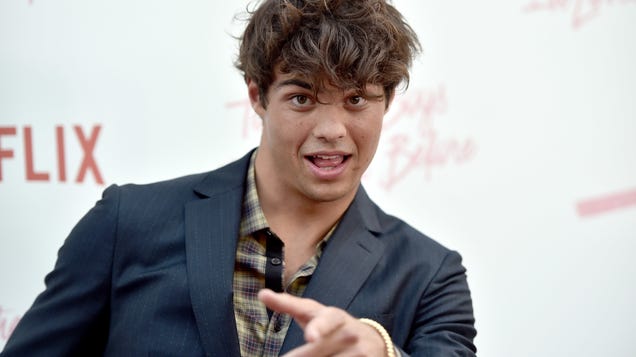 The He-Man of 1987's Masters Of The Universe was ripped, coiffed, and rugged, with Dolph Lundgren bringing a veiny pro wrestler's physique to the role of a superhuman warrior-prince. Sony and Mattel Films' long-gestating reboot of the franchise is going in a decidedly different direction, it seems, overlooking John…

Read more...


In their debut novels, Yara Zgheib and Anissa Gray explore the harrowing experience of female eating disorders.
Julianne Moore was fired from Can You Ever Forgive Me? over a fat suit row, the actor claims.
This film demonstrates the power of delicious cuisine to spice up an otherwise straightforward, sentimental film.
Michelle Obama's Becoming goes up against Michael Wolff's Fire and Fury at the British Book Awards.
Paul Manafort, Trump's former campaign chairman, must pay more than $24 million in fines and restitution. He faces more prison time next week.


U.S. President Donald Trump's national security adviser, John Bolton, called for the immediate release of Marrero and warned that "Maduro has made another big mistake," adding that the arrest "will not go unanswered." Guaido invoked the constitution in January to assume the interim presidency after declaring Maduro's 2018 re-election a fraud. Maduro, who has overseen a dramatic collapse of the OPEC nation's economy, has called Guaido a puppet of the United States and said he should "face justice," but has not explicitly called for his arrest. Top U.S. officials have repeatedly warned Maduro not to touch Guaido and his inner circle, but it is unclear what more they can do.


The warning light will become standard equipment. Previously, it was an option Here are a bunch of little bites to satisfy your hunger for movie culture: Filmmaker in Focus: With Jordan Peele's sophomore feature, Us, hitting theaters this weekend, Vulture looks at the filmmaker's career as he seamlessly jumped from being a sketch comedy star to the hottest new horror writer and director. The key to the transition, as pointed out in this video, is that comedy and horror aren't that dissimilar:   Cosplay of the Day: Speaking of...

Read More

Read Comments


CHRISTCHURCH, New Zealand (AP) — The Latest on the mosque attacks in New Zealand (all times local):


Two Boeing jets that crashed in Ethiopia and Indonesia each lacked a pair of cockpit safety features that the plane manufacturer charged extra for. The systems  might have helped the pilots as they struggled to control their planes, aviation experts said. Lion Air Flight 610 crashed in October killing 189 people, and Ethiopian Airlines Flight 302 went down on March 10, shortly after takeoff from Addis Ababa, with the loss of 157 lives. Both Boeing 737 Max aircraft were new but did not have an angle of attack indicator, which shows how much the nose is tilted. They also did not have an angle of attack disagree light, which is triggered if other sensors are giving conflicting information, the New York Times reported. Such safety features were not required on new planes by the US Federal Aviation Administration, and Boeing charged a fee to have them put in if an airline requested them. Lion Air and Ethiopian Airlines had opted not to. Boeing has now announced the angle of attack disagree light will be free on new 737 Max planes. Ethiopia Airlines crash Bjorn Fehrm, an aviation analyst, told the New York Times: "They're critical and cost almost nothing for the airlines to install. Boeing charges for them because it can. But they're vital for safety." The various extra customised features offered by plane manufacturers can be expensive, with airlines paying hundreds of thousands of dollars for them. Many low-cost airlines opt not to do so if regulators have not made them mandatory. Airlines with
A new study announced an alarming increase in the number of firearm deaths of school-age children in the United States:  38,942 in those 5 to 18 years old from 1999 to 2017.


Hollywood adapts the brutal events that transpired over three days in November 2008 in Mumbai into an uneasy blend of fact and fiction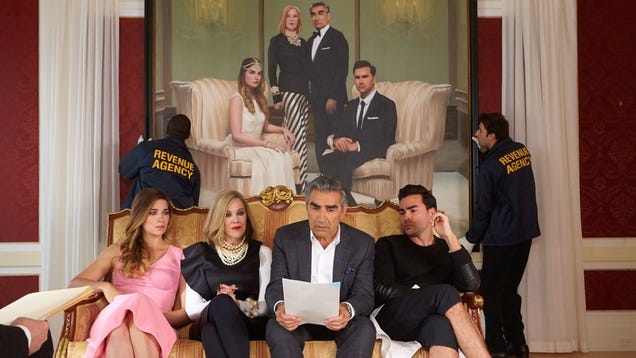 Schitt's Creek, the CBC and Pop TV comedy that's persevered thanks to its devoted and vocal audience, has been renewed for its sixth and final season, Variety reports. In a statement, co-creators Dan and Eugene Levy assert that it was their decision to end the series at what many might describe as its creative peak.

Read more...



RELATED ARTICLES
"Little Boy" recounts his life story in a free association of flashes and arias, of high and low culture — the verbal riffs of a good talker.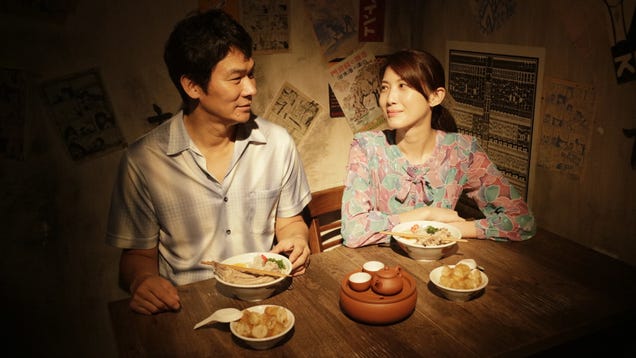 Food is one of the most powerful emotional forces on Earth. For many people, the smell and taste of a favorite childhood dish brings back vivid, nostalgic memories of a particular moment in time, often a moment when that person felt safe, content, and loved. For Masato (Takumi Saitoh), the half-Japanese,…

Read more...


The film re-creates the November 2008 terrorist attacks in Mumbai through the eyes of a sprawling international ensemble.
In Boris Fishman's memoir, "Savage Feast," mealtime is when all the rich and roiling contradictions of his Eastern European Jewish family come into play.
The movie is slated to hit theaters July 26.
This week, "The Curse of Oak Island" on History Channel…
Final broadcast primetime live same-day ratings for Tuesday, March…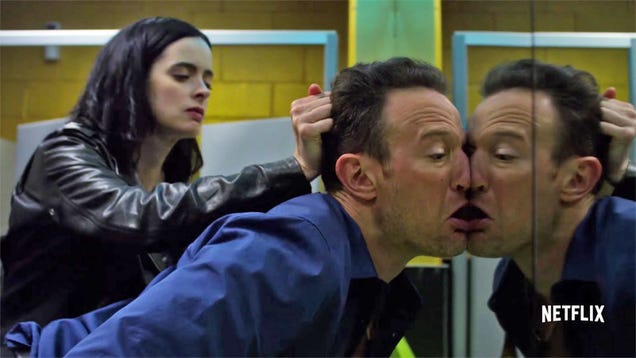 One of the more interesting parts of Netflix becoming one of the most disruptive studios in Hollywood is that, from the outside, there's no real way to measure just how successful any of its movies or series are, because the company doesn't release comprehensive data about what subscribers watch. From Netflix's…

Read more...


It's long on atmosphere, short on specifics but we do know that Leonardo DiCaprio and Brad Pitt star as a TV western veteran and his stunt double.

RELATED ARTICLES
Scholastic issued a survey this week that showed demand rising from parents and kids for diversity in children's books.         
The director of "Get Out" returns with a horror movie about a family terrorized by weird doubles. A dazzling Lupita Nyong'o heads up the terrific cast.
Here are FOX's renew/cancel standings for week 25 of the…

RELATED ARTICLES
Creator Tom D'Angora reveals the plot and how fans will have the opportunity to contribute to rewrites—plus exclusive photos.
There are plenty of answered questions, but it's a bold move by the search giant
Final broadcast primetime live same-day ratings for Tuesday, March…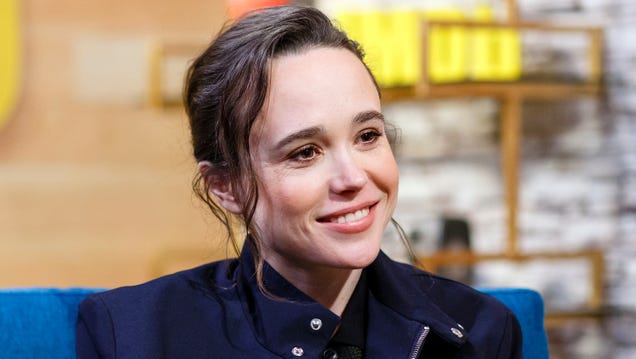 Although we carried exclusive coverage of its comic book predecessor just the other day, it's been a few months since we'd gotten any new or concrete information about Netflix's latest superhero show, Umbrella Academy. Based on a series of comics by Gerard Way and Gabriel Bá, the series focuses on a fractured family…

Read more...