At a live taping of the WTF podcast in 2011, Marc Maron groused to Bill Hader that most comics had to fight for years to find their voices, while Hader simply knew what was funny about him. Given Hader's outstanding tenure at Saturday Night Live, jammed full of idiosyncratic oddballs ... More »

RELATED ARTICLES
In "The Gospel of Trees," Apricot Irving recounts the formative years she spent in Haiti while her father was devoted to reforestation efforts there.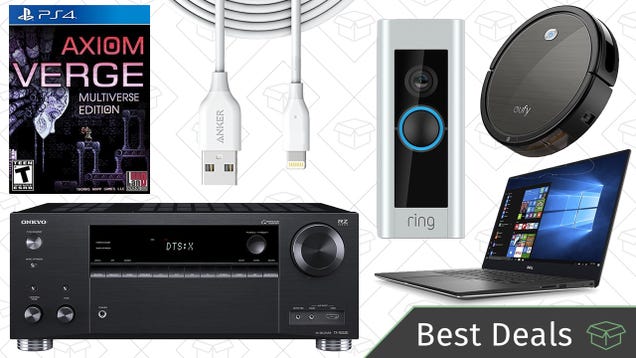 A 7.2 channel receiver, Ring's Pro video doorbell, and a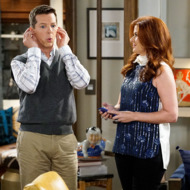 As the great Karen Walker would suggest: Celebrate with some drugs, not hugs. Vulture can confirm NBC has given yet another season renewal for Will & Grace, rewarding the sitcom with an 18-episode third season set to air in the fall of 2019. What's especially remarkable about the renewal is ... More »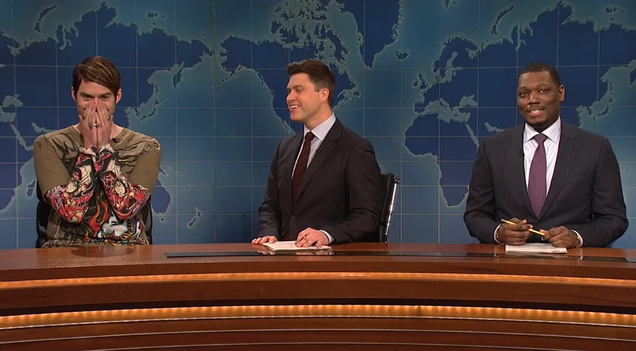 While Saturday Night Live all-star alum Bill Hader's second hosting stint last night didn't measure up to his first, at least he brought back everyone's favorite questionably qualified city correspondent Stefon to Weekend Update. As ever, the garishly shirted, intensely edgy, disreputably knowledgeable Stefon took…

Read more...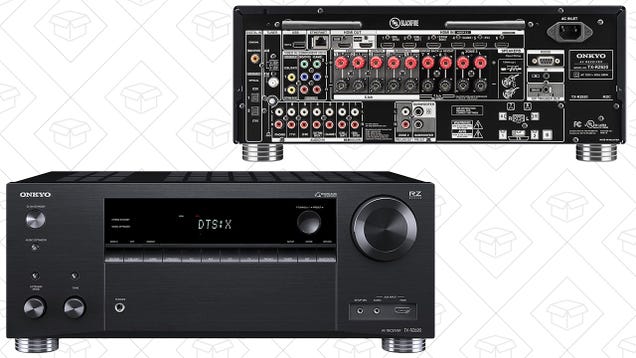 If you haven't hopped aboard the sound bar train, and still like to build your home theater audio setup piecemeal, this 7.2 channel Onkyo receiver is down to $399 on Amazon today, an all-time low by $100.


Read more...


Arcade Fire treated fans to something special for their fourth appearance on Saturday Night Live. Not only did the Canadian rock band perform new...

RELATED ARTICLES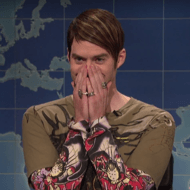 Doing some cheap cocaine in Midtown on a laundry cart and looking for a St. Paddy's Day rave? Stefon, as always, has you covered. The five boroughs' resident party animal dusted off his favorite Ed Hardy shirt to return to Weekend Update with the latest and greatest club venues — ... More »
John Goodman returned to "Saturday Night Live" as booted secretary of state


A fire at a hotel in the Philippine capital killed three people on Sunday and injured nearly two dozen, police and rescue officials said, with two people listed as missing. The fire broke out at the Manila Pavilion Hotel where about 20 people earlier listed as trapped had been evacuated safely, Johnny Yu, chief of the Manila Disaster Risk Reduction Management Office, said. Two employees of a casino at the hotel were missing and rescue operations were ongoing, Manila Police District spokesman Erwin Margarejo told Reuters.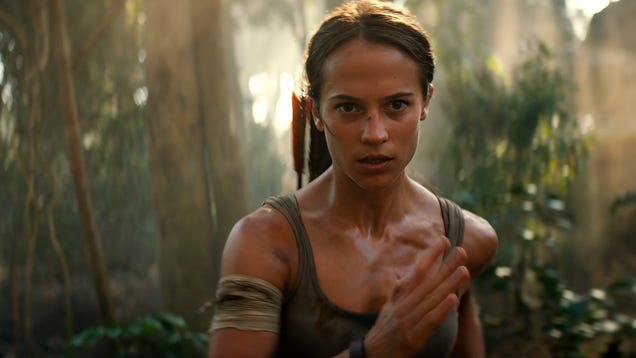 Our weekly thought-starter asks you (and us) a simple question each week: What pop culture did you consume this weekend, and what did you think of it? If you have suggestions for AVQ&A questions, big or small, you can email them to us here.

Read more...


I laughed when I saw it, exactly as Grant Wood had depicted it. Now "the world's second most famous White House" was mine — for $250 a month.
In an episode hosted by Bill Hader, "Saturday Night Live" addressed what has felt like round-the-clock firings and turmoil in the Trump administration.
Where Bill Hader goes, Stefon is sure to follow. Brought on to provide some tips for those revelers looking to party hearty at St. Patrick's Day festivities in the Big Apple, our guide threw out some typically offbeat suggestions, namechecking clubs that offered everything from key fobs and sexy asbestos to repeat appearances by Roman J. Israel, Esq. and leprechauns that resemble Farrah Fawcett. There's a reason why Stefon remains on Hader's personal Mount Rushmore of SNL characters: it's that thing where he's just so darn funny.


Alan Cumming leads a new drama on CBS. And "Brooklyn Nine-Nine" returns.

RELATED ARTICLES
The attorney general of Massachusetts has said she will be opening an investigation into a data firm used by Donald Trump's campaign during the 2016 presidential election, after Facebook suspend the company from the platform. The social media giant said they suspended Cambridge Analytica and its parent group trategic Communication Laboratories (SCL) over reports that data privacy policies had been violated after data from users was not deleted. Facebook has said the violations relates to information collected in a personality app downloaded by 270,000 users, although information could have potentially been harvested from tens of millions of people.



RELATED ARTICLES
Black Panther: The Album returns to No. 1 on the Billboard 200 for a third week on top, becoming the first soundtrack to spend...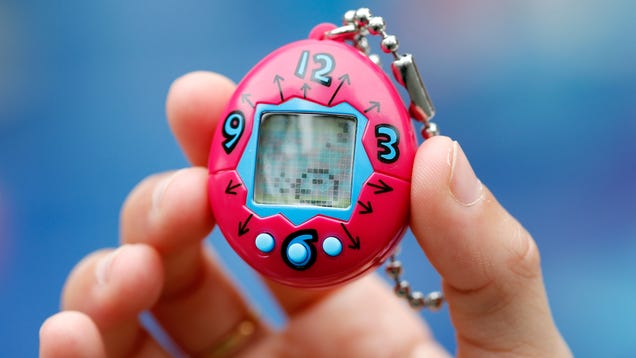 After decades of being confined to little plastic eggs (and the occasional, usually Japan-only video game), nostalgia-rich pet simulators Tamagotchi are finally coming to people's phones, where we can all fuck up raising them at our own convenience.

Read more...


NEW YORK (AP) — Irish Prime Minister Leo Varadkar joined along as Manhattan's Fifth Avenue came alive with the sound of bagpipes, trumpets and lots of green Saturday at the 257th running of New York City's St. Patrick's Day parade.



RELATED ARTICLES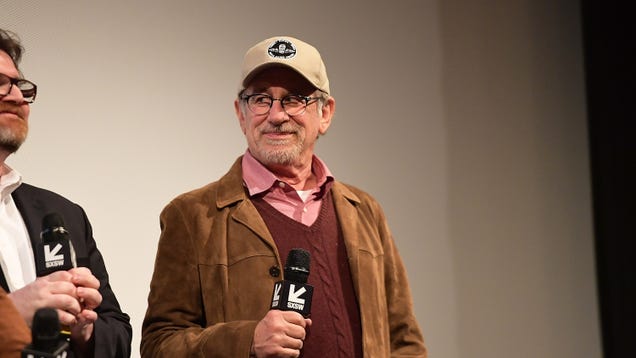 Like some sort of romance-averse space scoundrel, trying to keep his princess crush on the down-low, Steven Spielberg is sending a lot of mixed signals this weekend. Yesterday, we reported on a press conference the director gave about his upcoming film Ready Player One at SXSW, in which he reportedly said, "We…

Read more...


It's all coming together!

Lifetime has released the first teaser trailer for Harry & Meghan: A Royal Romance, the upcoming movie about Meghan Markle and Prince Harry's relationship — and they made sure to pack in plenty of romance.

In the clip, the couple share plenty of sweet moments, from Harry (Murray Fraser) giving Meghan (Parisa Fitz-Henley) a bouquet of flowers, to the pair sharing a passionate kiss outdoors, to the moment when he pops the question.

"I don't need my life to be this perfect royal picture. I just need you," Harry sweetly tells his soon-to-be-bride.

RELATED: See the Faux Royal Fab Four! Lifetime Releases First Photos of Harry, Meghan, William and Kate

This trailer comes just days after Lifetime released the first set of official stills from the upcoming film, including some with a bonus couple — Prince William and Kate Middleton!

One shot shows the faux royal foursome smiling as they dine together, with a laughing Harry wrapping his arm around Meghan. Next to them, William (Burgess Abernethy) and Princess Kate (Laura Mitchell) share a loving gaze.

RELATED: Meghan Markle's Lifetime Movie Character Looks Exactly

RELATED ARTICLES
The Roots & Friends show at SXSW was canceled Saturday night (March 16) because of security issues. "Due to a security concern, we have...
THOUSAND OAKS, Calif. (AP) — A man argued with his former wife at a Southern California mall before shooting her to death and turning the gun on himself, authorities said, leading shoppers to run into stores and out the exits Saturday.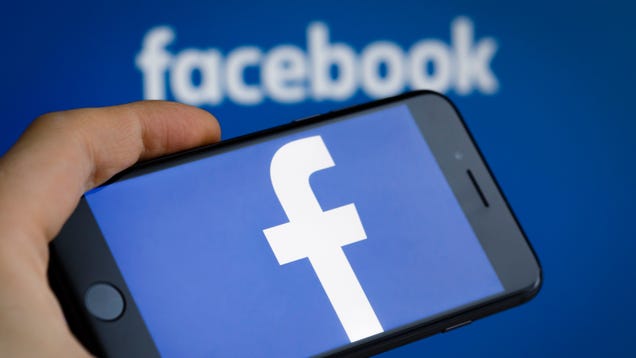 Facebook entered into a war of words with The New York Times today, disputing claims that a "data breach" allowed a third-party company working for the Trump campaign to harvest psychological information from as many as 50 million users' profiles. The NYT story in question focuses on the rise of Cambridge Analytica,…

Read more...



Despite former White House adviser — and low-key Game of Thrones enthusiast — Anthony Scaramucci currently writing a book about his short time working for Donald Trump at the White House, there's one creative outlet The Mooch will refuse to explore. For the time being, at least. In a new ... More »
Multiple people are dead after a bridge at Florida International University collapsed onto a busy street and crushed at least eight cars, according to authorities.


Retro ruled on South by Southwest's final Saturday -- at least for Rachael Ray's 11th annual Feedback party at Stubb's on...
"The Big Bang Theory" kept its status as the top…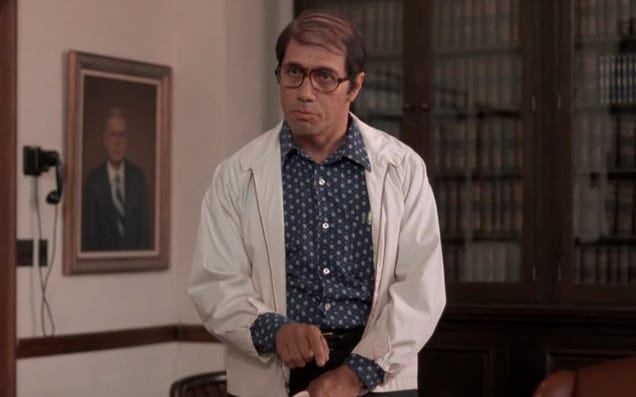 In 1982, 18 students at Garfield High School in East Los Angeles passed the Advanced Placement Calculus test, which was unprecedented for a predominantly Latino school in California. Rather than applaud the tireless efforts of the students—and their teacher, the late Jaime Escalante—the Educational Testing Service…

Read more...


Broadcast primetime live same-day ratings for Friday, March 16,…
March 15 marked Demi Lovato's sixth year sober, an achievement she celebrated on Instagram with a "Self Love" t-shirt and a gracious...
After I rejected a married male supervisor, my dream job disappeared, but Updike, chronicler of adultery, remained a beacon of propriety and hope.
Need a quick recap on the past week in movie news? Here are the highlights:   BIG NEWS Danny Boyle confirmed for Bond 25: Following rumors that he was the frontrunner to direct the next James Bond movie, Danny Boyle confirmed he's indeed working on the untitled installment, which might start filming later this year. Read more here.   GREAT NEWS Spike Lee will direct a Spider-Man spin-off: Sony's next big superhero movie, following the Spider-Verse spin-offs Venom and Silver & Black, will be Nightwatch, based on the African-American Marvel Comics character. And they've got Spike Lee at the helm. Read more here.   SURPRISING NEWS Die Hard 6 moves forward with The Conjuring writers: In case...
Read More


The bodies of four people -- two children, a man and woman -- were discovered in a minivan parked in a Garden Grove parking lot.


While Old Crow Medicine Show brought the Budweiser Country Club South By Southwest showcase to a seasoned, ebullient finish on Thursday night (March...


When people think of silent comedians, Charlie Chaplin, or possiblyBuster Keaton, leap to mind. Before either of those star becamefamous however, John Bunny was drawing in audiences with theone-reelers he was making at Vitagraph. Now largely forgotten, evenamong silent film fans, this important actor from the early days ofcinema gets some attention in John Bunny: Film's First King ofComedy. This short (41 minutes) documentary looks at thecomedian who was billed as "the man who makes more than thepresident" and made over 150 films during his five-year career.

John Bunny came from a sea-faring family. His father and grandfatherwere both mariners and his mother advised him not to go to sea...until he was 21 years old. But breaking with tradition Bunny went tothe theater. Based in New York, John played the circuit as part of aminstrel show and took smaller roles in pl...Read the entire review




A Miami pedestrian bridge which collapsed on Thursday, crushing cars on the road below and killing six people and injuring another 10, had undergone a "stress test" before it fell down, according to officials. Rescuers worked through the night to try and free survivors from the rubble, and state and federal investigators were at the scene on Friday seeking to determine the cause of the tragedy. Miami-Dade Mayor Carlos Gimenez said that the bridge - which had only been up for five days and was not due to open to the public until 2019 - had undergone testing on Thursday, while Florida Senator Marco Rubio said that the cables suspending the bridge had loosened but were being tightened "when it collapsed".


It was a sports-heavy night in the Wednesday cable ratings…
Update: Danny Boyle confirmed that he is now working on a the next installment in the James Bond series. He told Metro US: "We've got an idea, John Hodge, the screenwriter, and I have got this idea, and John is writing it at the moment. And it all depends on how it turns out. …  Bond would be right at the end of the year." Boyle and Hodge have collaborated frequently over the years, most recently on T2: Trainspotting. The filmmaker is also working on a script with Richard Curtis (Love, Actually), which he hopes to start shooting in six or seven weeks. (Original post follows.) After falling short with his recent Trainspotting follow-up, Danny Boyle might get a chance at a sure-thing sequel. According to Variety, the Oscar-winning director...
Read More


Though the movie series for the original seven books ended almost seven years ago, Harry Potter fans still have new content to look forward to. The...
Rachel Maddow reports on a newly released court document in which former Donald Trump campaign manager Paul Manafort is put under house arrest with the judge noting that Manafort could face the rest of his life in prison.



Now that Christopher Nolan has declared himself out of the running to direct Bond 25, it seems like the new favorite is Danny Boyle. According to Variety, MGM is looking to hire the Trainspotting filmmaker to take over the reigns from Sam Mendes. However, don't get too excited yet, Boyle-maniacs ... More »