The Prince of Wales described how emotional he felt watching his youngest son, whom he still remembers so clearly as a baby, marrying the love of his life. As he addressed 600 guests gathered at the reception St George's Hall, there was barely a dry eye as he spoke so warmly about his "darling old Harry" and the man he had grown into. The Prince described how moving it was, at this point in his life, to watch his little boy move on. A little boy, whom he had winded so often as a baby and whom, he joked, might still have a bit of wind today. Guests described how warmly he welcomed Meghan Markle and her mother, Doria Ragland, to Windsor and into his family. Frequently, throughout the course of the reception, he was spotted with his arm around Mrs Ragland. Prince Harry, looking like "the cat that got the cream," then gave a heartfelt, "off the cuff" speech in which he made it clear he was the happiest man in the world. Our picture editors' 22 favourite images of the Royal wedding He too, was effusive about how beautiful his new wife looked, and prompted laughs as he reminded the guests where they were and told them not to be too raucous and disturb the neighbours when they left the castle. He raised hearty guffaws as he promised that the Americans would not steal the swords. Veronica German, who runs the charity Dolen Cymru Wales Lesotho Link, said: "He couldn't get very far as every time he said 'my wife' everyone cheered and he had to go back to

RELATED ARTICLES
LONDON (Reuters) - Prince Harry and Meghan Markle will delay heading off for their honeymoon, instead attending a birthday party for his father Prince Charles just days after marrying in a ground-breaking ceremony that blended the modern with the traditional.
The show made fun of itself for having so many celebrities

RELATED ARTICLES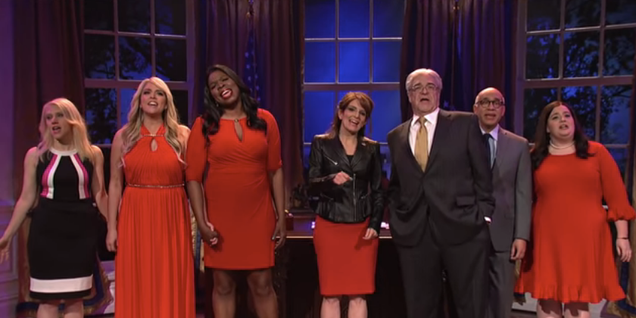 "Shut it down."


Read more...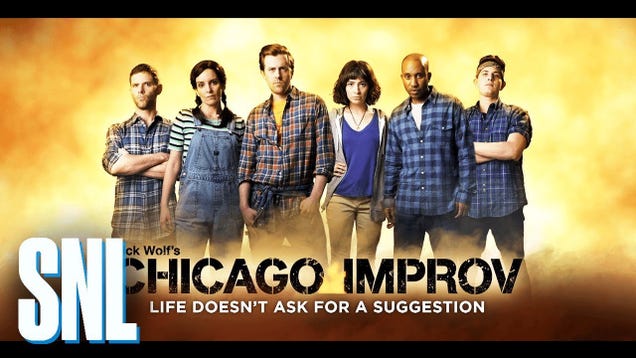 On last night's underwhelming Saturday Night Live season finale, former SNL head writer/star/Weekend Update anchor Tina Fey gave the people what they wanted to see, stepping back into the Alaskan accent and pageant hair of former Vice Presidential candidate and current Bass Pro Shop shill Sarah Palin. (If you wanted…

Read more...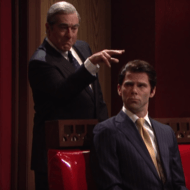 In fear of spoiling a decade-old show and upsetting the ghost of James Gandolfini — hey, we're still not sure of the Peak TV era rules — let's just say SNL took a cue from the Sopranos finale playbook and we may never see Alec Baldwin's Donald Trump impression again. ... More »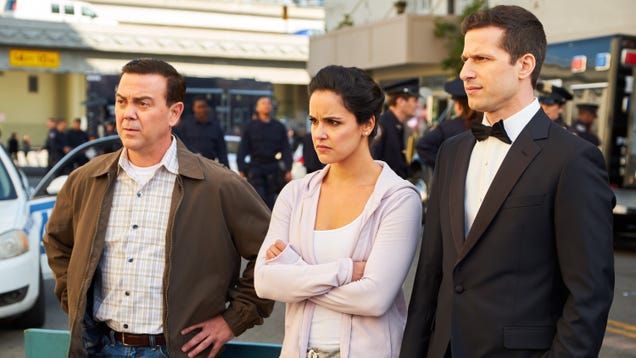 Here's what's happening in the world of television for Sunday, May 20. All times are Eastern. 


Read more...


Prince Harry married Meghan Markle in a ceremony that proved a fitting mix of the traditional and the unconventional, merging British tradition with American music and accents. The Prince and his beaming bride exchanged vows in front of 600 guests in St George's Chapel at Windsor Castle. But the BBC estimated the global audience would reach as many as 1.9 billion people.   This is how the world's media reacted to the royal wedding. The Sunday Telegraph The Sunday Telegraph The Observer 'Two people fell in love and we all showed up' The Observer The Mail on Sunday Harry ever after! The Mail on Sunday The Sunday Times 'Two people fell in love and we all showed up' The Sunday Times The Sunday People The Perfect Kiss Sunday People The Sun on Sunday Kisstory - Harry and Meg's historic change for monarchy The Sun on Sunday The Sunday Mirror Harry and glorious Sunday Mirror The Sunday Express So in love Sunday Express The Daily Star Sunday Harry and Meghan make kisstory Daily Star Sunday The i The happy couple The i weekend The Independent Special relationship: An American feminist actor joins the Windsors The Independent The Sunday Mail Harry beams and Meghan sparkles Sunday Mail The Sunday Telegraph (Sydney) True love's kiss The Sunday Telegraph Credit: Getty Images The Sun-Herald (Sydney) Power of love The Sun-Herald Credit: Getty Images The Sunday Mail (Queensland) Modern love Sunday Mail The New York Daily News They do royal weddings.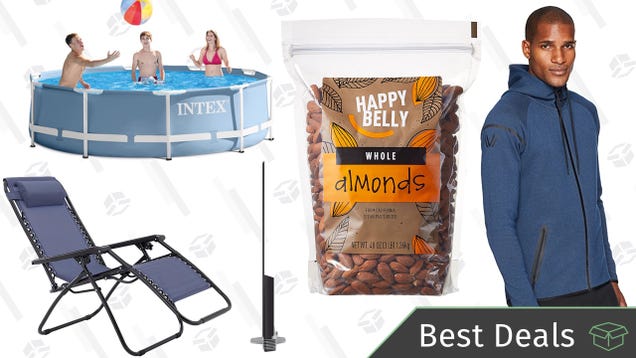 Amazon's activewear brands, patio furniture, and
It's almost time for the 2018 Billboard Music Awards! But before the night starts, catch the stars on the red carpet! Sway Calloway, AJ...

RELATED ARTICLES
Brooklyn Nine-Nine wraps up its fifth season. And Kelly Clarkson will host the Billboard Music Awards.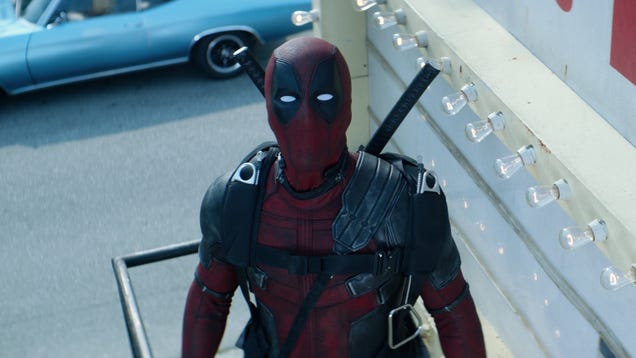 Our weekly thought-starter asks you (and us) a simple question each week: What pop culture did you consume this weekend, and what did you think of it? If you have suggestions for AVQ&A questions, big or small, you can email them to us here.


Read more...


A cougar attacked two mountain bikers in Washington Saturday morning, killing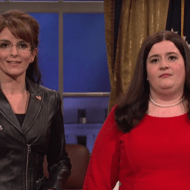 Sarah Palin isn't waxing poetic about those sweet, sweet Russia views from her Alaska house anymore, because she's here to serenade some people in Donald Trump's inner circle — Chorus Line style! — about their complicity in the current state of our country. (But first, let's check in with what ... More »
Prince Harry proved he was the perfect gentleman as he opened the door of a vintage car to let his bride step in, as he drove her to their private evening reception last night. Ms Markle wore a sleek Stella McCartney dress with a halter neck, showing off her shoulders and back with her hair up in a chic bun. The dress was described as a "bespoke lily white high neck gown made of silk crepe", with satin shoes from Aquazurra with soles painted in baby blue: her "something blue". Her hair had been styled by George Northwood especially for the more relaxed evening.  The couple travelled from Windsor Castle to Frogmore House in a silver blue Jaguar E-Type Concept Zero. The number plate was E19 05 18, marking their wedding date.  Harry and Meghan in a classic E-Type Jaguar heading off to their wedding reception This vehicle was originally manufactured in 1968, and has since been converted to electric power, suiting the couple's eco-credentials. Prince Harry appears to have given his bride a poignant wedding day gift - an impressive, emerald cut aquamarine ring which belonged to his late, beloved mother. Ms Markle wore the large gem on her right hand as the couple made their way to their evening reception. The evening do, at Frogmore House, was hosted by the Prince of Wales, with 200 of the newlywed's closest friends and family invited. As Prince Harry and Ms Markle left Windsor Castle, following their afternoon reception, official photographs and time for an outfit change,
Pregnancy and child birth get laughs in Chiara Atik's sketch-comedy-inspired play.

RELATED ARTICLES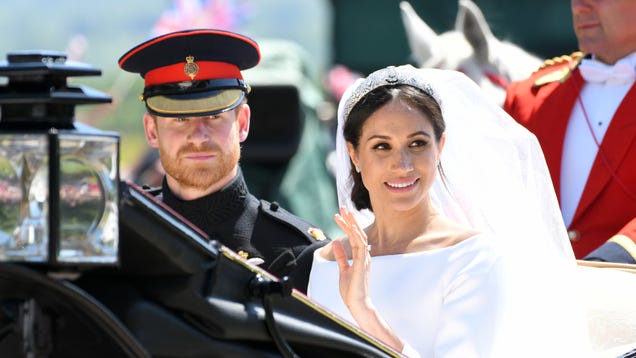 Actress Meghan Markle—best known to American audiences for the seven seasons she spent on USA's Suits—signed a contract this week to join one of the planet's longest-running reality shows, making a public appearance today affirming her commitment to a co-starring role in The British Royal Family. Unlike most reality…

Read more...


It was the merest flash of mischief in what was otherwise an impressively poised performance from the youngest members of the bridal party. As three vintage Rolls-Royces carrying the troop of six beautifully dressed bridesmaids and two of the four pageboys rolled towards St George's Chapel, Princess Charlotte cheekily stuck her tongue out and waved at the crowd. The children appeared to take it all in their stride as they hopped out of the car and were gathered together by their mothers and herded up the steps to the chapel. The Duchess of Cambridge took charge and - holding her daughter's hand, and that of three-year-old Florence van Cutsem - led the way into the chapel, while Ms Markle's best friends, Jessica Mulroney and Benita Litt, followed with their daughters Ivy, four, Remi, six, and Rylan, seven, and Zoe Warren (wife of Prince Harry's close friend Jake Warren) brought up the rear with two-year-old Zalie. Princess Charlotte cheekily stuck her tongue out as she arrived at the wedding Credit: Andrew Milligan/PA Princess Charlotte was adept at waving to the crowds Credit: Andrew Milligan/PA  As the bride's car pulled up, two more little faces peered out, eager to see the crowds. Twins Brian and John Mulroney, seven, had the important job of accompanying Meghan up the aisle. The boys, wearing frock-coats made to look like miniature versions of the Blues and Royals worn uniform by Prince Harry, proudly held a corner each of Megh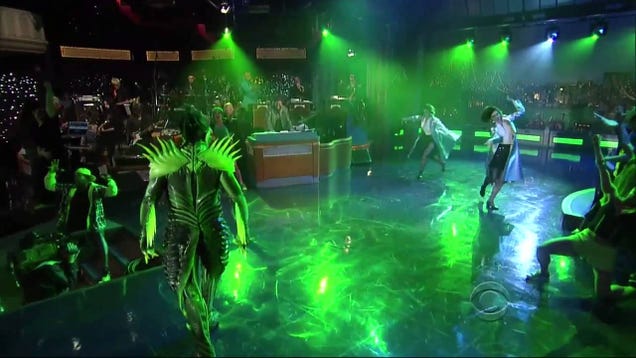 It's 3 p.m.! Let The A.V. Club briefly make use of the waning hours of your productivity with some pop culture ephemera pulled from the depths of YouTube.

Read more...


JONESBORO, Ga. (AP) — Police announced the arrests of two people Saturday in a fatal shooting outside a high school graduation ceremony in Georgia.


Variety reports that an anonymous actress has accused director Luc Besson of committing a "violent sexual assault" against her. The actress—who's asked that her name not be revealed to the press—has apparently worked with the Valerian and Lucy director on at least two occasions. Earlier today, Variety confirmed with…

Read more...


A group of people huddle and say a prayer after a vigil at Texas First Bank in Santa Fe. Officials have released the names of the victims of the Santa Fe high school shooting, confirming that eight students and two teachers died when a student hid a shotgun and a revolver under a trench coat and then opened fire on an art class.


Catch up on your pop culture news with our roundup of today's top stories.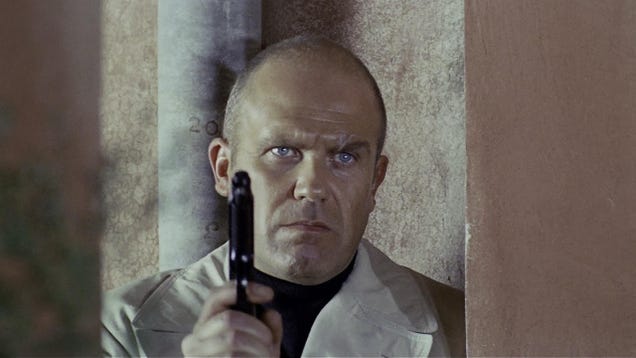 What Are You Watching? is a weekly space for The A.V Club's staff and readers to share their thoughts, observations, and opinions on film and TV. 

Read more...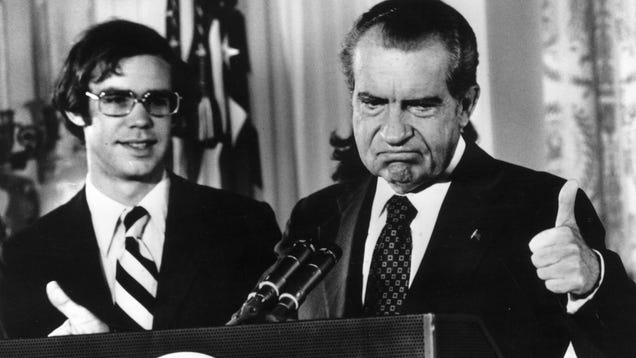 Even when considered only at surface value, Slate's Slow Burn podcast is a great idea. Hosted and masterminded by reporter Leon Neyfakh, it's a miniseries that dives deep into Watergate, using audio clips from the era and new interviews with relevant parties to pick apart the scandal and the way it unfolded in the…

Read more...


The latest mass shooting at a US school unfolded Friday in the Texas town of Santa Fe, where at least 10 people were killed by a heavily armed student. The tragedy occurred just three months after the massacre in Parkland, Florida, where a former student entered a high school and killed 17 people. Police said a 17-year-old student, Dimitrios Pagourtzis, burst into a classroom and opened fire at Santa Fe High School, about 30 miles (50 kilometers) southeast of Houston, as the school day was beginning around 8:00 am.



RELATED ARTICLES
The mountain bikers were riding together down a remote, backwoods trail at 11 a.m. (2 p.m. ET) in an area near North Bend, Washington state, around 30 miles (48 km) east of Seattle, when the two men encountered the animal. Cougars are the fourth largest cat species worldwide, with adult females weighing up to 141 pounds (64 kgs) and males weighing as much as 220 pounds (100 kgs).


Donald Trump was so excited to welcome the first lady home from the hospital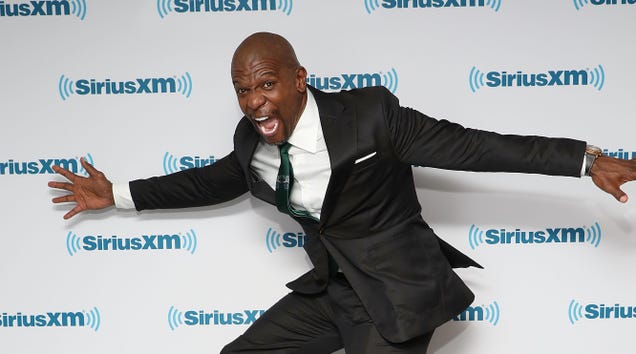 Brooklyn Nine-Nine made extensive headlines last week with its sudden sitcom Lazarus act, moving from "beloved fifth-season comedy series" to "unjustly canceled martyr" to "proud member of the NBC fall line-up" in the span of just 24 hours. But where does this sudden burst of Nine-Nine interest leave everybody who's…

Read more...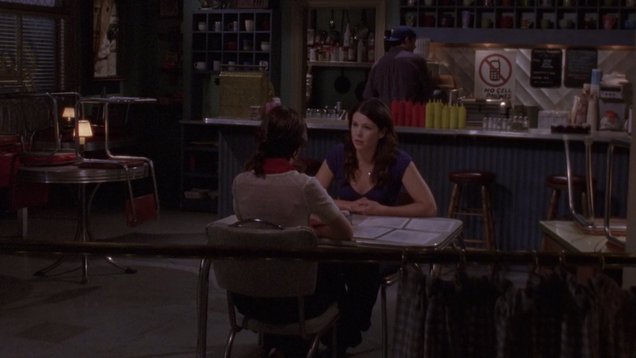 "Unto The Breach," season seven, episode 21, originally aired 5/8/2007 


Read more...


Need a quick recap on the past week in movie news? Here are the highlights:   BIG NEWS Lando Calrissian could get his own movie: Although the news broke first via mistranslated scoop, Lucasfilm has confirmed they're considering doing a Lando Calrissian Star Wars Story, just not next. Read more here.   GREAT NEWS A Catch Me If You Can reunion: Steven Spielberg may direct Leonardo DiCaprio for the first time since their 2002 collaboration Catch Me If You Can. This time they'd be teaming up for a Ulysses S. Grant biopic. Read more here.   SURPRISING NEWS Howard the Duck lives: Not that we necessarily thought Howard the Duck had perished at the end of Avengers: Infinity War, but the Russo brothers have surprisingly...
Read More



RELATED ARTICLES
CANNES, France (Reuters) - Japanese director Hirokazu Kore-eda won the Palme d'Or at Cannes on Saturday for "Shoplifters", a critically acclaimed family drama with unguessable plot twists.

RELATED ARTICLES

After leaving a series of clues (and eventually an announcement) on her Instagram stories this week, Taylor Swift brought out Adam Rippon's Canadian crush, Shawn Mendes, as a surprise guest during her performance at Pasadena's Rose Bowl Stadium last night. Swift introduced Mendes by covering the first verse of his ... More »

RELATED ARTICLES
Childish Gambino charges in at No. 1 on the Billboard Hot 100 (dated May 19), as "This Is America" launches as his first leader. Plus, Post...
Two years ago, movie audiences worldwide were fully introduced to the fourth-wall breaking zaniness that's always uniquely injected into superhero stories by none other than Wade Wilson, aka Deadpool. With a nearly decade-long period of development hell stemming from the character's explosion in popularity after his first cinematic appearance in 2009's X-Men Origins: Wolverine, 2016's first Deadpool film broke ground by being the first major, big budget, hard-R comedic superhero film that was actually based on an established character from one of the big two publishers in comics. Audiences and critics alike both ate it up, and after some early tumult concerning who would actually be helming the inevitable sequel, this summer we're treated to Deadpool 2...
Read More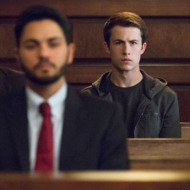 The second season of 13 Reasons Why begins with the suggestion that, perhaps, you shouldn't watch it.In a video disclaimer that precedes the first episode, several of the show's stars appear out of character to explain that, just like season one, the series will deal with potentially disturbing subject matter, ... More »