President Donald Trump last night offered to extend temporary deportation protections for people illegally brought to the US as children in exchange for funding for his border wall with Mexico. In a rare weekend address, Mr Trump outlined a series of proposals in the hope of ending the federal government shutdown which has left 800,000 workers furloughed or forced to work unpaid. The proposal includes legislation to allow around 700,000 immigrants who came to the US illegally as children, known as Dreamers, to keep their work permits and be protected from deportation for three years. It also extends protections for immigrants from some Latin American and African countries who currently hold temporary protected status (TPS). The president has previously shied away from offering protections for both groups - a key concern of Democrats and some moderate Republicans - fearing a backlash from the most conservative wing of his base. I will be live from the White House at 4:00 P.M.— Donald J. Trump (@realDonaldTrump) January 19, 2019 The president framed the proposal as "common sense with lots of compromise" as he sought to shift the pressure onto Democrats to reach a funding deal that can end the shutdown. However Mr Trump reiterated his demand for $5.7bn in funding for a border wall with Mexico - a key 2016 campaign pledge - something Nancy Pelosi, Speaker of the House of Representatives, has previously pledged to reject. Ahead of Mr

RELATED ARTICLES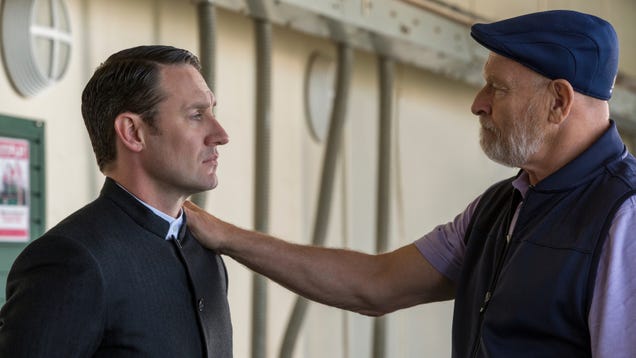 I kind of hit a wall with this episode of The Punisher, which could be a result of some binge-review exhaustion, but I think is more so a result of this season's frustrating structural choices. As many of these Marvel Netflix shows have done in the past, this season of The Punisher weaves in two…

Read more...


Donald Trump has proposed a compromise to reopen the federal government which would provide extensions to protections for certain undocumented immigrants in exchange for $5.7bn (£4.4bn) to fund a wall along the US-Mexico border. Under the president's plan, migrants who arrived to the country at a young age and qualified for the Deferred Action for Childhood Arrivals programme (Daca), as well as other immigrants under Temporary Protected Status (TPS), would receive extensions to their protections from deportation. "If we are successful in this effort, we will have the best chance … At real, bipartisan immigration reform," the president said, before outlining the proposal he says received input from border security professionals.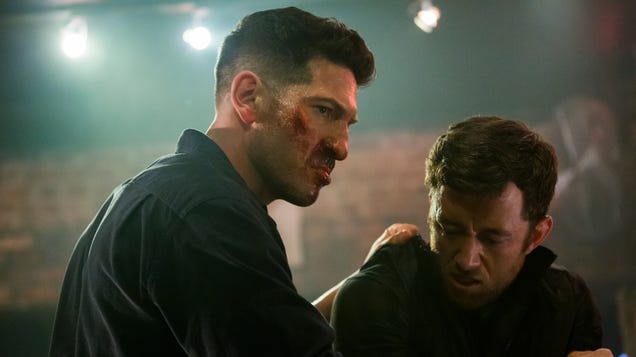 Netflix dropped a new season of The Punisher onto its servers this weekend, reintroducing streaming fans to the world of uber-violent veteran vigilante Frank Castle. If recent history is any indication, that suggests the service is already hard at work cooking up an exciting follow-up project for the show's second…

Read more...



RELATED ARTICLES
The Weather Service has issued winter storm warnings or advisories for a swath of the eastern United States that is home to 100 million people, said meteorologist Rich Otto of the U.S. Weather Prediction Center. The storm system, which was moving from west to east and was strengthened by arctic air from Canada, hit many parts of the Midwest on Friday, according to the National Weather Service.


Forensic experts filled body bags with charred human remains in the field where the explosion occurred on Friday evening by the town of Tlahuelilpan in the state of Hidalgo, in one of the deadliest incidents to hit Mexico's troubled oil infrastructure in years. A number of people at the scene told Reuters that local shortages in gasoline supply since Lopez Obrador launched a drive to stamp out fuel theft had encouraged the rush to the gushing pipeline. "Everyone came to see if they could get a bit of gasoline for their car, there isn't any in the gas stations," said farmer Isaias Garcia, 50.


DETROIT (AP) — A plane carrying 129 people skidded Saturday from a slick Chicago runway and a plow driver was killed when his truck rolled over outside Kansas City following a winter storm that covered many parts of the Midwest in snow and ice.


DETROIT (AP) — The Latest on a winter storm in the Midwest and New England (all times local):


President addresses the shutdown and border security at 4 p.m., eastern time.


Forensic experts attempted to separate and count charred heaps of corpses in central Mexico on Saturday after a massive fireball erupted at an illegal pipeline tap, killing at least 66 people.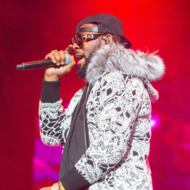 Apparently there are some ghouls out there who saw Surviving R. Kelly and thought to themselves "Hmm…'Ignition' is still catchy." R. Kelly may have been dropped by Sony, but he's charting better than he has in years. "I Believe I Can Fly" and "Ignition" have reentered the Billboard R&B Digital ... More »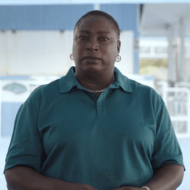 Elvis and Maryann Rolle, whose Great Exuma restaurant fed staff at Fyre Festival, have raised more that $60,000 via GoFundMe. Maryann Rolle is featured in Netflix's Fyre Fest doc, explaining that she sunk more that $50 grand of her own savings to cater Fyre Fest. The owners of Exuma Point ... More »
Former Department of Homeland Security chief of staff Chad Sweet says that after a deal is made there are still more challenges that will have to be faced before construction can begin on a wall.


The recent stars of Broadway's Hello, Dolly! and Carousel will play engagements at The Cabaret in February and March.
Trump flew to Dover Air Force Base in Delaware with Secretary of State Mike Pompeo and Acting Defense Secretary Patrick Shanahan, where they walked slowly up the cargo ramp of the grey C-17 cargo plane that had brought home the remains. Trump and the rest of his delegation, which included senior army and navy officers, emerged from the plane after several minutes to stand at attention, saluting.


Ariana Grande unveiled her video for "7 Rings" on Thursday (Jan. 17), and the ode to retail therapy and BFF time is jam packed with the...
Flight headaches were on the rise Saturday as a winter storm moved toward the Northeast. Cancellations spiked into the thousands, with more likely.


U.S. President Donald Trump traveled to Dover Air Force Base in Delaware on Saturday to receive the remains of four Americans killed in a suicide bombing in northern Syria. The Dover base is a traditional hub for returning the remains of American troops abroad.


From the latest live-action Webslinger adventure to Keanu Reeves' hired killer vs. all of New York City — your must-see trailer round-up
You don't need a telescope to look at the lunar eclipse Sunday. You can do it in your backyard!



Looks like you'll just have to assume the rest of man's colonization of Mars went swimmingly. According to The Hollywood Reporter, The First, the streaming platform's space drama starring Sean Penn, has been canceled. The series from House of Cards showrunner Beau Willimon premiered on September 14, 2018. In the ... More »

RELATED ARTICLES
5 Seconds of Summer visually portray the numbing yet (literally) explosive feeling of heartbreak in their latest music video for "Lie To Me....

RELATED ARTICLES
Fashion designer John Varvatos and New York real estate broker Greg Williamson have announced the third annual Love Rocks NYC benefit concert for God...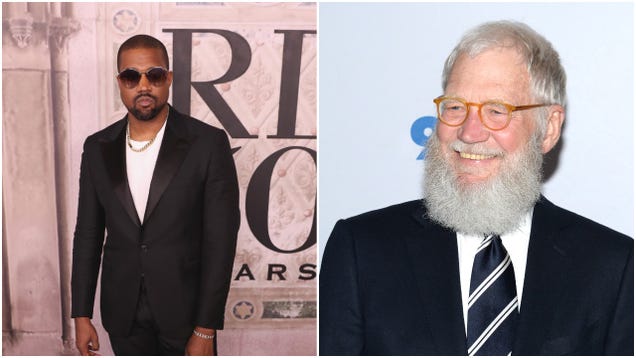 David Letterman's Netflix series My Next Guest Needs No Introduction works by breaking down the often elaborated-upon talk show formula into its most simple, elemental form: One conversation, one legendary host, one guest. (Plus a few field segments, but let's be honest: That's not why anybody's tuning in.) That format…

Read more...


The collaborative duo of producer Mark Ronson and singer Miley Cyrus are back with a unique performance of their song "Nothing Breaks Like a...

RELATED ARTICLES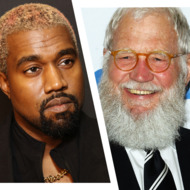 This week Kanye West taped an interview with David Letterman for an upcoming episode of the latter's Netflix talk show, Vulture has confirmed. Multiple sources say Ye and Dave chatted Monday in Los Angeles, with one person who was in the audience saying a big portion of the conversation revolved ... More »

RELATED ARTICLES
M. Night Shyamalan's "Glass" completes an original superhero trilogy that began in 2000 with "Unbreakable." Need a refresher? We've broken down the basics.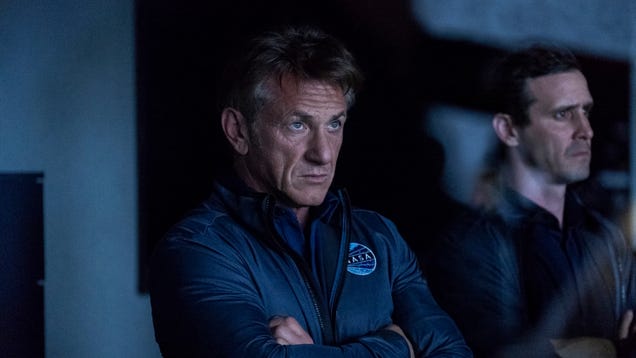 Bad news for everyone who got a real kick out of watching Sean Penn act so goddamn sad about having to go to stupid, majestic Mars: Hulu has canceled Penn's TV series The First, possibly because they, like the rest of us, kind of, sort of, forgot that it exists. (A non-trivial portion of us may or may not have gotten…

Read more...


The reported split follows claims of sexual abuse made against the R&B star, which he denies.
The new musical, written by and starring Laiona Michelle, will begin performances at the George Street Playhouse January 29.
The R&B star is fighting multiple accusations of sexual misconduct, but could he be charged with a crime and convicted?


Martyna Majok's Pulitzer Prizing-winning play will begin performances at the Hampstead Theatre January 24.
Divers swam with a "big, beautiful gentle giant" whose size and markings were said to resemble those of 20-foot great white shark Deep Blue.


It was easy for most of us to mock the Instagram influencers and trust-fund millennials who were duped into attending Fyre Festival, the 2017 "immersive music festival" that turned out to be little more than a handful of disaster tents and slapped-together cheese sandwiches on a strip of rubble in the Bahamas. Instead, Smith looked for the people on the ground: event planners, programmers, construction workers and others who worked in good faith to make the Fyre Festival a reality.



RELATED ARTICLES
Marie Benedict writes books inspired by women whose achievements have been overlooked by history, including Einstein's first wife and the film star and inventor Hedy Lamarr.
Broadcast primetime live same-day ratings for Thursday, January 17,…
The Netflix movie Bird Box was, as Kim Kardashian learned pretty quickly, an instant hit. In fact, it has allegedly been watched by 80 million people since the first four weeks following its release.


The author of "Adèle" and "The Perfect Nanny" (one of the Book Review's 10 Best Books of 2018) likes that her shelves are a mess: "It takes me a long time to find the book I need, and very often I find another one I had totally forgotten about."
Gizmodo Netflix Says It Won't Pull Controversial Footage of Actual Deadly Incident From Bird Box | Jalopnik At $6,200, Could This 2004 Honda Sport-Ute Put You In Your Element? | Kotaku Ace Combat 7 Is A Proper Ace Combat Game | Lifehacker 

RELATED ARTICLES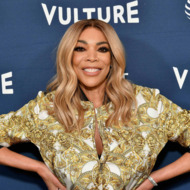 As of Friday, Wendy Williams will be taking a "necessary, extended break" from The Wendy Williams Show due to medical problems, reportedly stemming in part from complications from Graves' disease. "As Wendy Williams Hunter previously shared, she fractured her shoulder and has been on the mend. Over the past few days, ... More »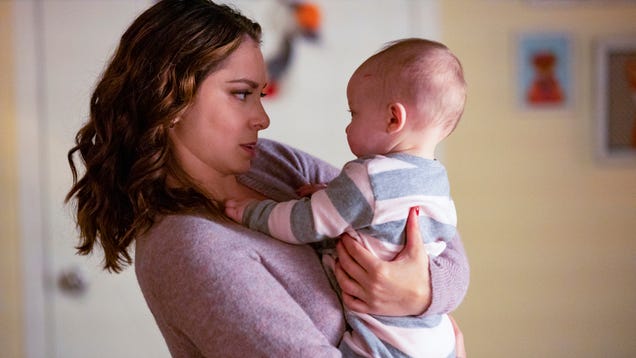 Behold, a new entrant in the canon of the great monologues delivered to babies in hushed tones, which are really about the inner emotional state of the speaker and have not much to do with the baby, but could never exist without the baby. It's a surprisingly rich category, given how bad the tropes in which it traffics…

Read more...


Famed ventriloquist Terry Fator has been accused of elder abuse by his mother and not answering lingering questions about his sister's death.



Well, this, right here, is someone's swag. But who? In addition to blatantly ripping off that poor Maria von Trapp, Ariana Grande's "7 Rings" is the target of some very direct "oh, I see how it is then" from none other than Soulja Boy himself, after fans pointed out that ... More »
Warning: This post contains spoilers for Unbreakable, Split and Glass. Twenty years after The Sixth Sense shocked audiences, M. Night Shyamalan's name has become synonymous with the twist ending. The director cemented that notion in 2017 when Split left viewers with a teaser that revealed that the horror film was, in fact, a stealth sequel…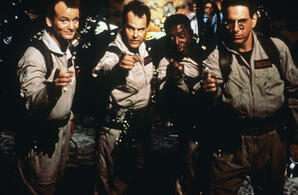 Need a quick recap of the past week in movie news? Here are the highlights: BIG NEWS Ghostbusters 3 in the works: Sony is ready to believe you want more Ghostbusters, as they're moving forward with a third installment of the original movie series from the 1980s. This one will be co-written and directed by Oscar-nominated filmmaker Jason Reitman, son of original Ghostbusters and Ghostbusters II helmer Ivan Reitman. Read everything we know about the sequel...

Read More

Read Comments


Jalopnik The New Toyota Supra Needs This | Kotaku As Spreadsheet Of Accused Abusers Spreads, Anime Conventions Get Their MeToo Movement | Lifehacker What You Need to Know About HDMI 2.1 and 8K TVs in 2019 | Gizmodo 
CAPE CANAVERAL, Fla. (AP) — Here comes a total lunar eclipse and supermoon, all wrapped into one.


President Trump will meet with North Korean dictator Kim Jong-un at the end of February, the White House announced Friday. "President Donald J. Trump met with Kim Yong Chol for an hour and half, to discuss denuclearization and a second summit, which will take place near the end of February," White House Press Secretary Sarah Huckabee Sanders said in a statement, referencing the former North Korean spy chief who is Pyongyang's lead negotiator in the nuclear talks.


R. Kelly has parted ways with the Sony Music-owned RCA record label, Billboard magazine and Variety reported on Friday, and he no longer appears on the roster of artists on RCA's website.
Kelly, once one of the biggest and most influential stars in pop music, has been dogged by accusations of sexual misconduct since the mid 1990s.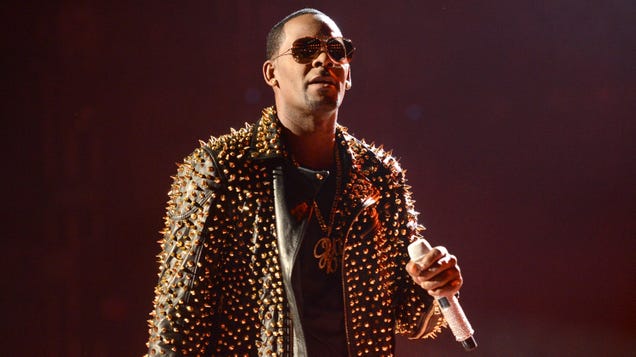 Sony Music and its subsidiary label RCA Records have parted ways with R. Kelly and will no longer release any music from the R&B singer, Variety reports. It's a move that Kelly's critics have called for since he signed with RCA in 2012, and all it took to happen was a six-part docuseries, multiple

RELATED ARTICLES
The movies won't be coming for a while but clips for those fan favorites along with "John Wick 3," "High Flying Bird" and "Little Woods" were strong too.
She talks about playing a femme fatale in "Serenity," doing "The Hustle" with Rebel Wilson, stealing the show in "Ocean's 8" and Hollywood's echo chamber of men.
Though Travis Scott has agreed to perform the Super Bowl LIII halftime show alongside Maroon 5 and Big Boi, Common would like the 26-year-old star to...
In this annoyingly quirky British comedy, Jodie Whittaker plays a depressed woman clinging to adolescence.
She explored the obstacles confronting women seeking their place in the world as well as her own privileged but unsettled life under the sway of daunting parents.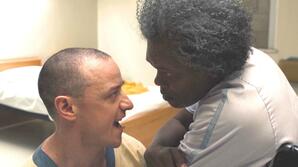 It's the year's first major movie, and it's a sequel almost 20 years in the making. In Glass, writer-director M. Night Shyamalan brings together characters from two of his most beloved films, Unbreakable and Split, for a psychological thriller about the existence of super-powered human beings. On one side you have those who believe they have special unexplainable super powers, like returning characters Mr. Glass (Samuel L. Jackson), David Dunn (Bruce Willis) and The Horde (James...

Read More

Read Comments