As Star Trek comes to Comic-Con, we finally have our first looks at season two of Discovery.
I need to access my bank account when traveling. How do I this the safe way?
On Friday Netflix revealed the first eight series in the works as a result of its production deal with Grey's Anatomy creator Shonda Rhimes. They include a previously-announced show focusing on the exploits alleged con artist Anna Delvey, as well as...
DAILY VIDEO: Microsoft Azure SQL Data Warehouse gets a speed boost, and Symantec improves email security with threat isolation technology.

RELATED ARTICLES
The Data Transfer Project is a new team-up between tech giants to let you move your content, contacts, and more between apps. Founded by Facebook, Google, Twitter, an Microsoft, the DTP today revealed its plans for an open source data portability platform any online service can join. While many companies already let you download your […]
Geoff Johns, DC's former chief creative officer, returns to the first character he ever created for the company.

RELATED ARTICLES
Facebook said Friday it suspended a longtime partner that had used data from Facebook and other social networks to assist governments in monitoring public sentiment, a more cautious approach in the wake of a data privacy scandal.

RELATED ARTICLES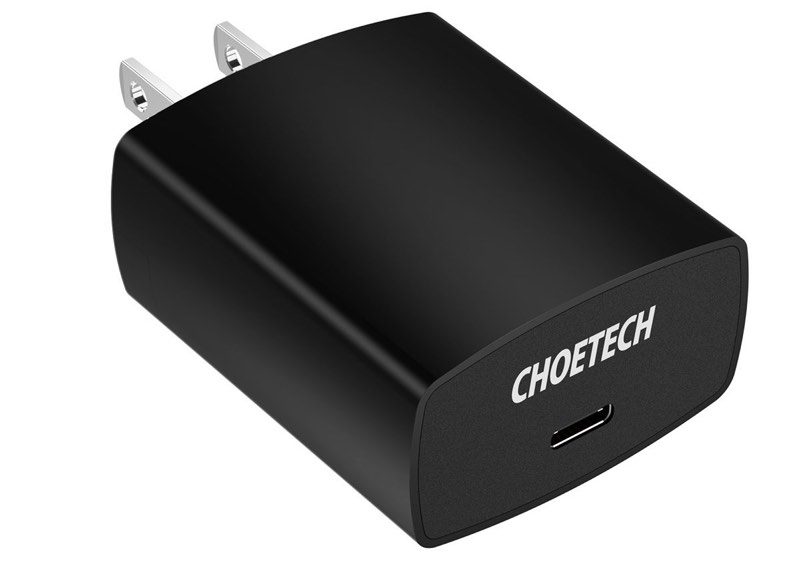 For this week's giveaway, we've teamed up with Choetech to offer MacRumors readers a chance to win an 18W USB-C Power Delivery Wall Charger.



RELATED ARTICLES
I can use iMessage to have a beer or water delivered to my seat at a baseball game? Go on, I'm listening.

RELATED ARTICLES
Hey, good morning! You've made it to Friday. To reward those efforts, we take the official Tour De France game to task for being, well, rubbish, test out the expensive modular motorcycle of the future, and spell out this summer when it comes to espo...
Okay, sure, it's not a PC (technically), but Nintendo's SNES Classic is once again on sale at Amazon for its retail price of $60Remove non-product link as a part of a lightning deal, and there's a good chance it won't be there for long.

To read this article in full, please click here



RELATED ARTICLES
WhatsApp has implemented new restrictions on message forwarding in an attempt to combat the spate of mob killings in India.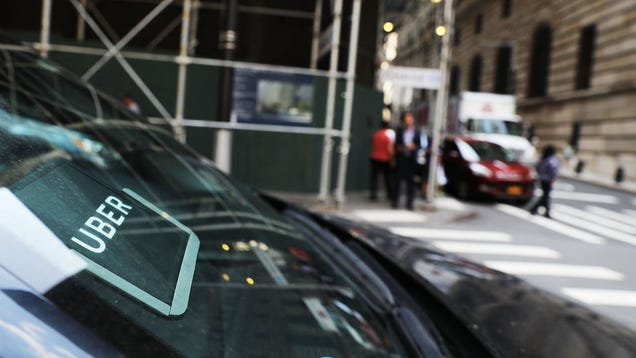 The New York State labor review board has found that three Uber drivers and "other similarly situated drivers" qualify as employees for the purposes of applying for unemployment. The ruling, which the New York Taxi Workers Alliance hailed as a "historic victory," came down last Friday and was first reported yesterday…

Read more...


Facebook's WhatsApp messaging service is making it harder for users to forward content after the spread of rumors on the app led to mob violence and the killing of more than 20 people in India.

RELATED ARTICLES
The service allows businesses to wrangle their Windows Server file shares and protect their data offsite.
"First name Mister. Last name… Glass."
Anyone can see what you're paying for.
The parody comes complete with a fake Apple Store and a very fake Apple Genius.

RELATED ARTICLES
A look at the top phones you can get with wireless charging built right in.
The second quarter of 2018 was another record-breaker for mobile app downloads and revenue. According to a new report this week from App Annie, there were over 28.4 billion app downloads worldwide across both iOS and Google Play in the quarter, up 15 percent year-over-year. That number is even more remarkable because it doesn't include […]

RELATED ARTICLES
Samsung has expanded upon its "Ingenius" ad campaign with three new videos titled Dongle, Fast Charger, and Camera.


The Ring Alarm Security Kit isn't fancy, but it's a solid DIY system at an unbeatable price.
Sacking the 'Guardians of the Galaxy' helmer was the worst outcome of a lose-lose situation.
CBS All Access won't have the next season of Star Trek: Discovery ready for streaming until early 2019, but fans won't have to wait until then for new content. Today at Comic-Con executive producer and co-creator Alex Kurtzman revealed four "Short Tr...
She's no longer a secret.

RELATED ARTICLES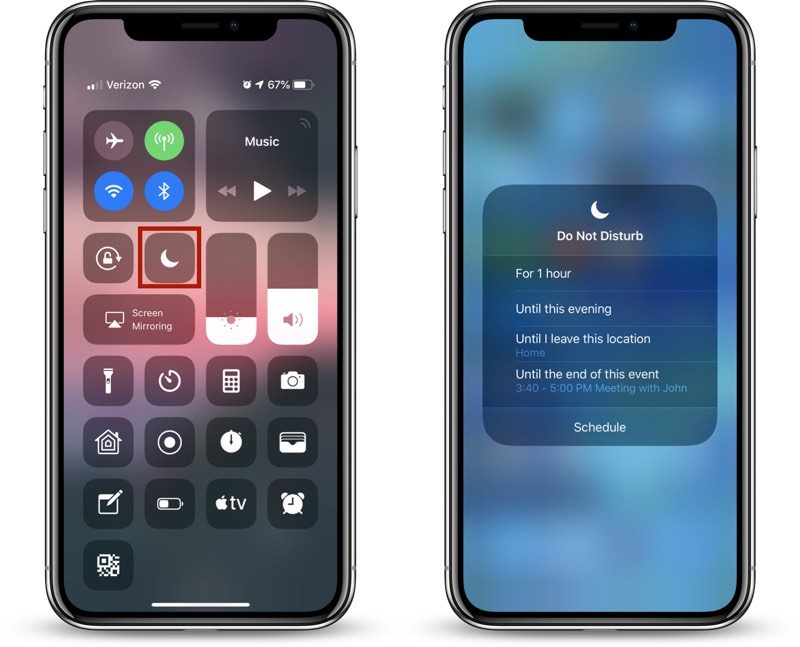 In iOS 12, Apple has given users the tools to cut down on disturbances to get more time away from their devices if desired, and one of these new tools is an expanded set of Do Not Disturb options.



RELATED ARTICLES
Photos of Saturn's largest moon, Titan, have typically captured the muted, apricot tones of its nitrogen-rich atmosphere. But thanks to more than a decade of data gathered by the Cassini spacecraft, new photographs of an atmosphere-free Titan can sho...

RELATED ARTICLES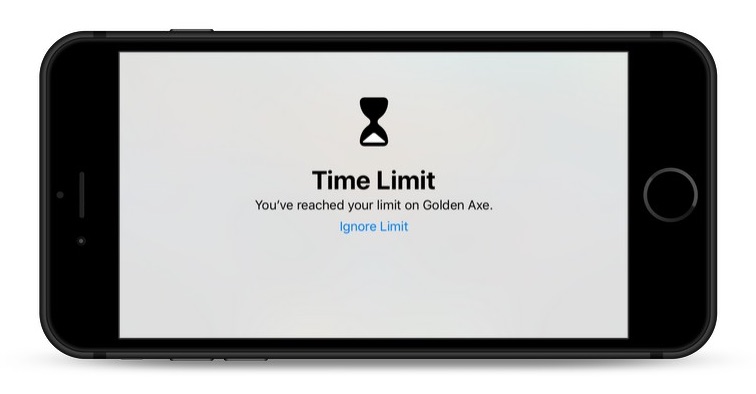 In iOS 12, Apple's digital health push includes a couple of special new features for iPhone and iPad users who want to cut down on their app usage: App Limits and Downtime. In this article, we'll show you how to use them.


They're paying her $150M a year, according to the New York Times.
U.S. lawmakers cut measures from a defense bill that would have reinstated sanctions on China's ZTE Corp, abandoning an attempt to punish the company for illegally shipping U.S. products to Iran and North Korea.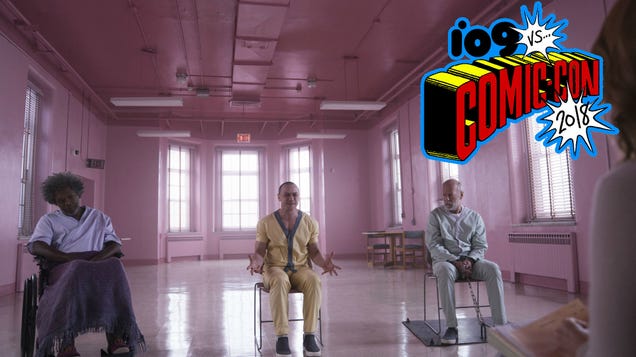 Eighteen years after we first met the unbreakable David Dunn and the extremely breakable Elijah Price, they're back in the first trailer for M. Night Shyalaman's Glass, and this time they've got Kevin Crumb and his 23 personalities with them.

Read more...


The star producer reveals the eight shows she plans to make for the streaming service, which wooed her away from ABC with a nine-figure deal.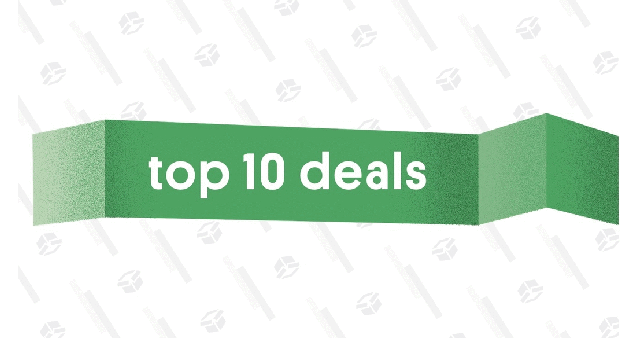 We see a lot of deals around the web over on Kinja Deals, but these were our ten favorites today.


Read more...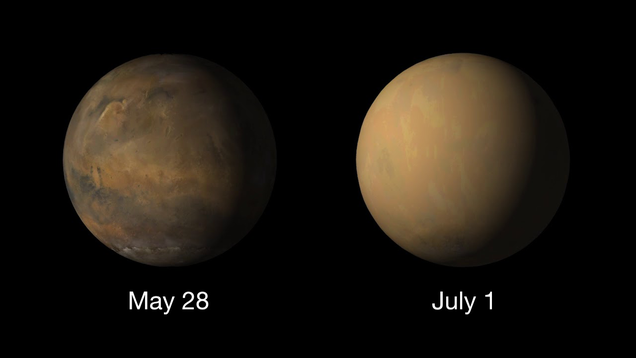 These new views of Mars, taken by the Mars Reconnaissance Orbiter, show that the entire planet is now engulfed in the dust storm that began in late May. And while orbiters are studying the storm to understand it better, it could spell trouble for the rovers on its surface.

Read more...


Disney fired director James Gunn from the set of Guardians of the Galaxy Vol. 3, the company confirmed at Comic-Con this week. The move came after highly offensive joke tweets dating from between 2008 and 2011 resurfaced. The tweets, which have since been deleted, make light of topics ranging from molestation and rape to pedophilia. […]
[VIDEO] Jason Brvenik, Chief Technology Officer at NSS Labs, provides insight into security testing, as his company releases new results for Next Generation Firewalls.
Here are 5 things we discovered about DC Universe's original shows, its price and how it ties into comics, revealed.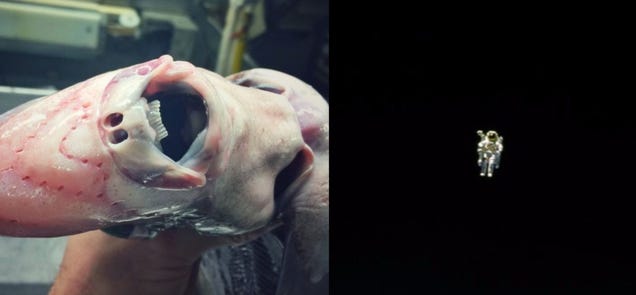 A few months ago, the Deadspin staff got into one of our dumber and more protracted debates (a true feat) about whether the ocean or space was scarier. Like every other drawn-out yelling match, it lasted for a long time and went nowhere, though this one surfaced again yesterday. Both sides refused to budge from their…

Read more...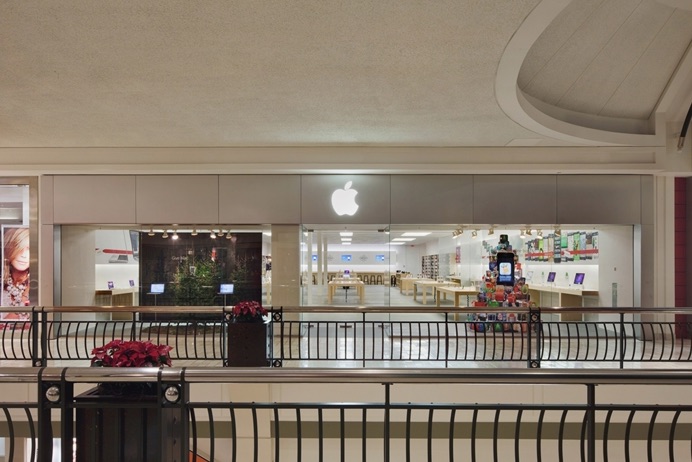 The very first Apple Store opened its doors on May 19, 2001, at the Tysons Corner Center shopping mall in McLean, Virginia, near Washington D.C. Now, just over 17 years later, those doors may soon close temporarily.


With a slim-bezel, 144Hz display and Nvidia 1070 GPU, this is a feature-packed 15-inch laptop, even if it's not a looker.
Read full story for latest details.
Some wearables and smart speakers could soon face a price increase because of US tariffs on Chinese goods, according to US Customs and Border Protection classifications. Reuters reported that Apple Watch, Fitbit devices and some Sonos speakers fall u...
Dish today announced it's becoming the first TV provider to offer customer support over Apple's Business Chat. Launched earlier this year, Business Chat allows companies to communicate with their customers over iMessage in order to answer questions, provide customer service, or even enable purchases. In Dish's case, the TV provider says its customers can use […]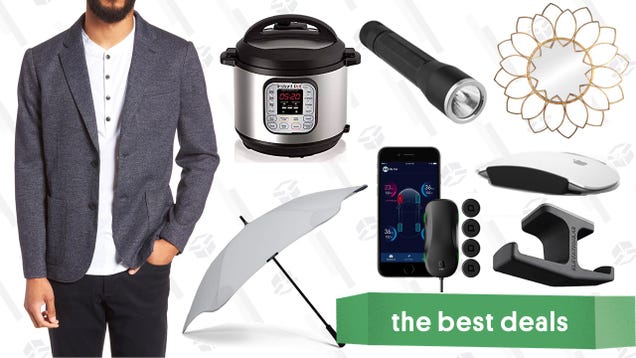 Huge sales at Nordstrom and Wayfair, $25 off an Instant Pot, and many more kick off today's best deals.

Read more...


Christie's inaugural Art & Tech Summit in London showed what blockchain can (and can't) do for the market.
Martian dust storms can make nasty sand devils look cute, and every six to eight years, they can grow large enough to engulf the whole planet. Global-scale storms happen when several smaller ones kick up enough dust to envelope the planet's surface....
AT&T Inc on Friday named Oklahoma City, Charlotte and Raleigh, North Carolina, as three more cities where it plans launch its next-generation wireless network, or 5G, by the end of the year.

RELATED ARTICLES
Just a day after Hyperloop TT announced a deal in China, another high-speed transport startup has done the same. Arrivo, Brogan BamBrogan's not-quite Hyperloop company, has entered into partnership with GTA a wholly-owned subsidiary of a company that...
Tracking your health and streaming music may get more expensive.
SoftBank Group Corp's Vision Fund is seeking to invest almost $1 billion in SenseTime Group Ltd, a Chinese facial recognition technology developer, Bloomberg reported on Friday.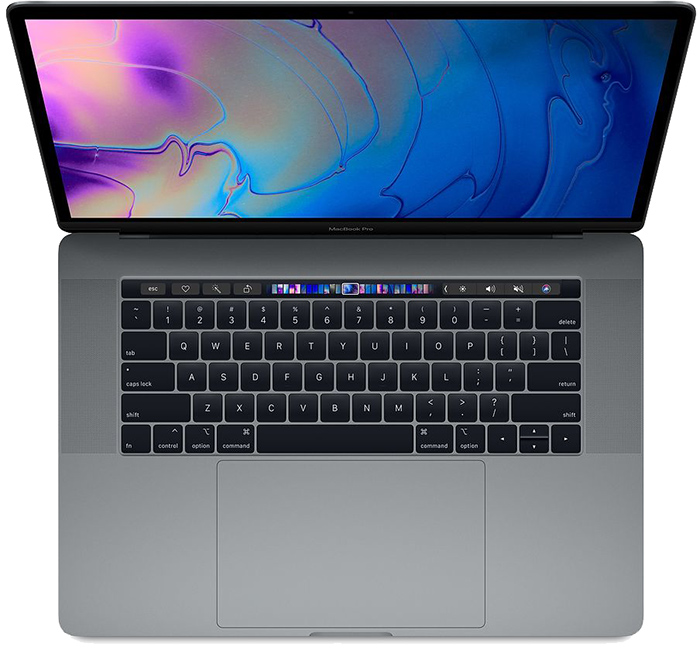 It has been an eventful few weeks for MacBook Pro keyboards.


After four developer previews and a chunk of stage time at Google I/O, we already have a pretty good idea of what's in store for Android P when it releases later this summer. For everything we don't know, however, Google's engineering team hosted a Reddit AMA, in which they answered as many tough questions as they could about the next major version of Android. Here are the six biggest things we learned.

To read this article in full, please click here




Saturn's moon Titan is one of the most interesting bodies in the solar system - but not in the visible spectrum. Under normal lighting conditions, the moon just looks like a dull, featureless yellow ball, thanks to a soupy atmosphere. Now, using 13 years' worth of infrared data from Cassini, astronomers have stitched together the clearest images yet of Titan's surface.

.. Continue Reading Infrared images peek through the clouds of Saturn's mysterious moon Titan

Space

Cassini Images Infrared JPL Moon NASA Saturn Solar System Titan
The PlayStation 4-exclusive Spider-Man game looks amazing, and you'll be playing it this September. Here's what you need to know.
Prime Day has officially ended, but there are still a handful of deals available.
A boom in wireless security cameras is inspiring a movement in DIY home surveillance. Follow our buying guide and read our reviews to find the best option for you.
Facebook shut down a teen app called tbh that it acquired about eight months ago.

RELATED ARTICLES
Japanese electronics firm Sharp said the "market instability" from the ongoing tariff battle made issuing new shares too risky.