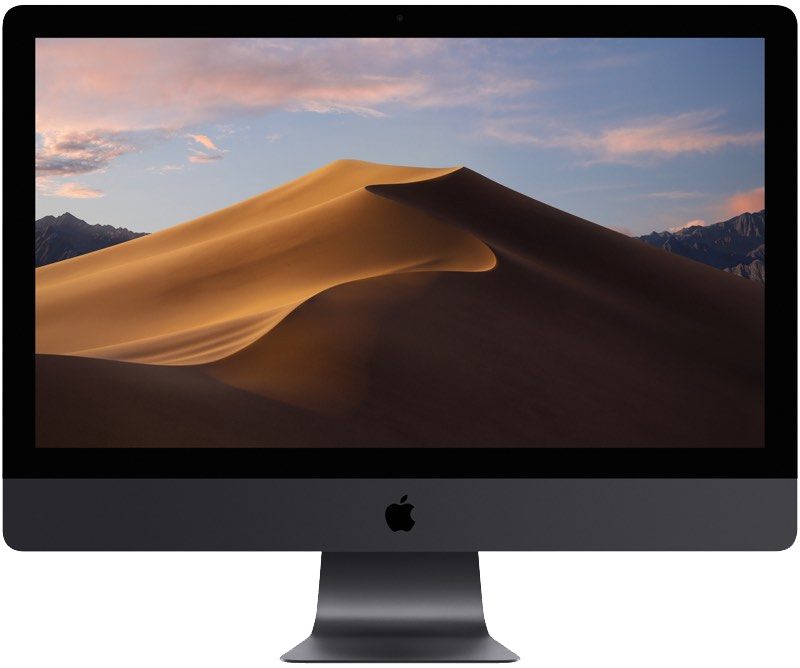 With the release of macOS Mojave today, third-party Mac app developers are releasing updates to take advantage of features like Dark Mode and other new Mojave additions.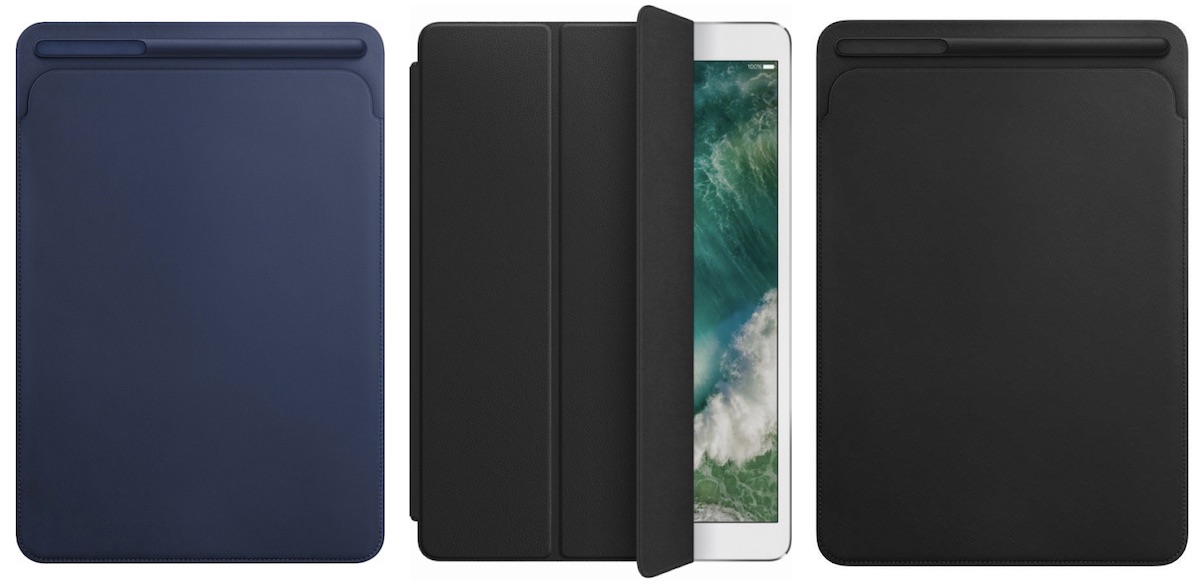 There are a few flash sales happening today, beginning with notable discounts on Apple's first-party iPad cases, which are one of the featured items in Best Buy's Daily Deals today only. Best Buy has the Smart Covers discounted by $10 to $15, starting at $39.99 for the 10.5-inch iPad Pro and rising to $64.99 for the leather Smart Cover that fits the 12.9-inch iPad Pro.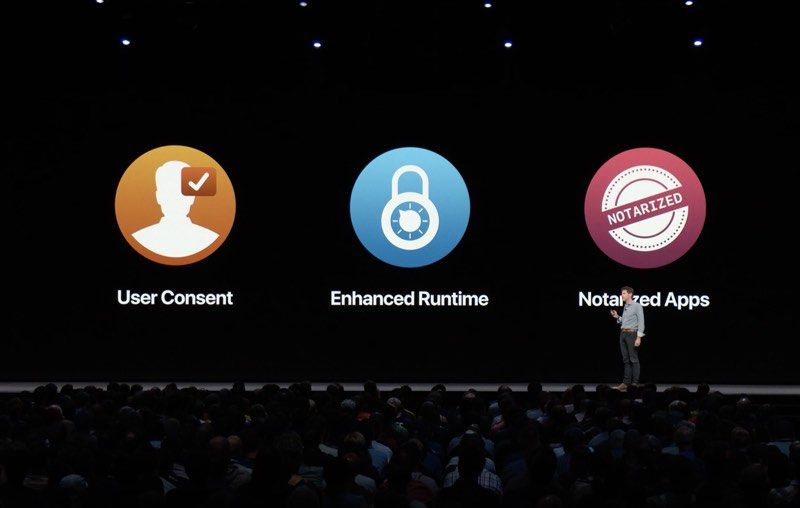 Researcher Patrick Wardle, who has uncovered many security flaws in Apple's macOS operating system, today shared some details on a new vulnerability that he's found in the newly released macOS Mojave update.



RELATED ARTICLES
Just because Microsoft is bent on moving everyone to cloud-based subscriptions doesn't mean it has forgotten about those who want a one-and-done purchase. The company is rolling out Office 2019 for Mac and Windows, giving you a "subset" of the upgra...

RELATED ARTICLES
At a small press event in San Francisco today, Google dropped a mention of a big new feature on the way: Google Lens support is coming to Google Image Search. For the unfamiliar, Google Lens (previously available as a dedicated app, and as part of Google Photos) taps the company's computer vision work to figure […]

RELATED ARTICLES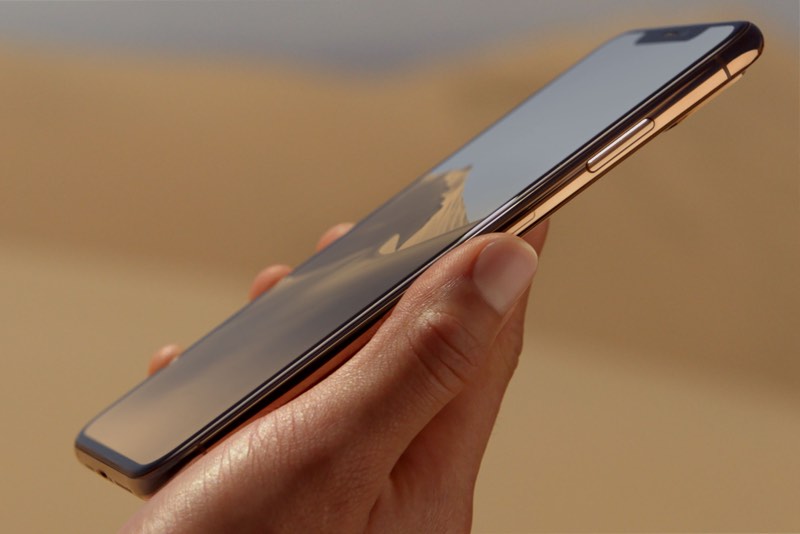 iPhone XS Max has the best smartphone display ever, according to display testing and calibration firm DisplayMate Technologies.



RELATED ARTICLES
The new SVJ is the current world's fastest car around the benchmark Nurburgring, but it's so much more than a number.
Facebook has poached the head of Indian video streaming service Hotstar to take on the newly-created role of managing director of its Indian operations, as the social media giant faces pressure to tackle fake news and store more data locally.
Brand new bones and a number of welcome updates help keep the 2019 Subaru Forester at the top of its game.
Facebook Inc has named Ajit Mohan into the newly created role of managing director of its Indian operations, the social media giant said on Monday.
Amid hardware updates and other announcements at Ignite 2018 Monday, Microsoft said it's releasing a string of new features to boost productivity, including one major change that will affect how you find what you're looking for. The company is unifyi...

RELATED ARTICLES
Google, Amazon and Microsoft are linking arms with international organizations to use artificial intelligence to identify and prevent famines.

RELATED ARTICLES
Dark mode, desktop stacks, Safari favicons and more.
Google's Chrome 69 hides a disturbing twist: if you log into Gmail or another Google service, Chrome seems to automatically log you into the browser as well. Theoretically, that means that you will automatically begin sharing data with Google, like it or not.

The confusion comes from a new way in which Google shows your "logged in" status. Previously, if you were signed in to Chrome, an icon would appear in the upper right-hand corner, indicating that you were signed in and sharing data. The same icon now appears if you're logged into a Google service like Google.com or Gmail, but not necessarily to Chrome. 

What does all this mean? Most people associate signing in to your Google account with signing into the Chrome browser, but that's not always the case. 

To read this article in full, please click here



RELATED ARTICLES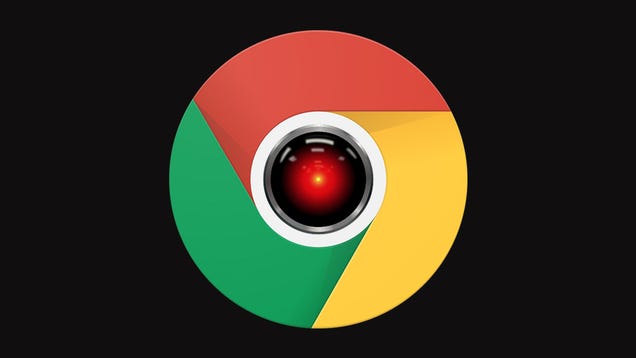 Once again, Google has rankled privacy-focused people with a product change that appears to limit users' options. It's easy to miss the fact that you're automatically being logged-in to Chrome if you're not paying attention.

Read more...


See, snap, sale. In a rare partnership for Amazon, the commerce giant will help Snapchat challenge Instagram and Pinterest for social shopping supremacy. Today Snapchat announced it's slowly rolling out a new visual product search feature, confirming TechCrunch's July scoop about this project codenamed "Eagle". Users can use Snapchat's camera to scan a physical object […]
MacOS gets dark mode for reals this time.
Snap Inc said on Monday it is testing a new way to search for products on Amazon.com through its Snapchat app's camera, allowing users to shop directly using the messaging app.
The US has hit China with its largest round of tariffs yet in an escalating trade war, as planned talks between the two nations have reportedly been cancelled. The Chinese government accused Donald Trump's administration of "trade bullying practices" and "intimidating other countries through economic measures" after the US levied tariffs of 10 per cent on $200bn of Chinese products. The latest round of tariffs arrived after $50bn worth were previously applied by both China and the US on each other's products.


China's Catholic Church reaffirmed its loyalty to the country's ruling Communist Party on Sunday, while welcoming a landmark deal struck with the Vatican on appointing new bishops. The Vatican on Saturday signed an agreement giving it a long-desired and decisive say in the appointment of bishops in China, though critics labeled it a sellout to the government. China's around 12 million Catholics have been split between an underground Church swearing loyalty to the Vatican and the state-supervised Catholic Patriotic Association.


Sirius XM agreed to buy Pandora Media in a deal valued at about $3.5 billion, including debt, as the two sides face increasing competition from Spotify and Apple Music.
VATICAN CITY (AP) — The Vatican and China said Saturday they had signed a "provisional agreement" over the appointment of bishops, a breakthrough on an issue that stymied diplomatic relations for decades and aggravated a split among Chinese Catholics.


Tech giants Microsoft, Amazon and Google are joining forces with international organizations to help identify and head off famines in developing nations using data analysis and artificial intelligence, a new initiative unveiled Sunday. Rather than waiting to respond to a famine after many lives already have been lost, the tech firms "will use the predictive power of data to trigger funding" to take action before it becomes a crisis, the World Bank and United Nations announced in a joint statement.


Pandora is staying the same, for now.
If you're looking to ditch passwords altogether, then Yubico has some good news for you. The company touts its new YubiKey 5 series as the first to support FIDO2, a standard that allows you to lose passwords entirely. It's been recently supported by...

RELATED ARTICLES
The landmark deal between China and the Vatican is a win for Beijing, giving official recognition to bishops appointed by the government despite a crackdown on religion, and potentially softening the ground for full diplomatic relations after 67 years of estrangement, analysts said. The two sides signed a provisional agreement on Saturday on who gets to name senior churchmen, an issue that has bedevilled ties for decades, and China quickly said it hoped for an improvement in relations. With its outsized international influence, the Vatican is the most important of Taiwan's 17 remaining friends, and its only European partner.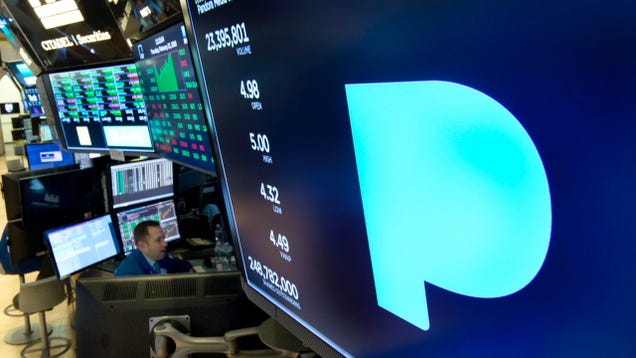 It was announced this morning that SiriusXM will acquire music streaming service Pandora in a deal worth $3.5 billion. SiriusXM is touting the acquisition as the creation of the world's largest audio entertainment company.

Read more...


Twitter just announced its #BeAVoter campaign.
Deputy Attorney General Rod Rosenstein, who oversees Special Counsel Robert Mueller's investigation into Russia's role in the 2016 presidential election, is due to meet with Donald Trump on Thursday amid reports he is "expecting to be fired". Mr Rosenstein, the number two official at the Justice Department, verbally resigned to White House Chief of Staff John Kelly, Axios reported. A second source told Axios that Rosenstein is "expecting to be fired" so he plans to step down.


Diabetics are at increased risk of heart problems, making the cardiovascular (CV) profile of medicines to treat the condition an important focus for doctors and patients. In the 17,000-patient trial known as Declare, patients on Farxiga achieved a statistically significant and clinically important reduction in hospitalization for heart failure or CV death compared with those on placebo, the company said on Monday. There were also fewer major adverse cardiovascular events, although in this case the difference did not reach statistical significance.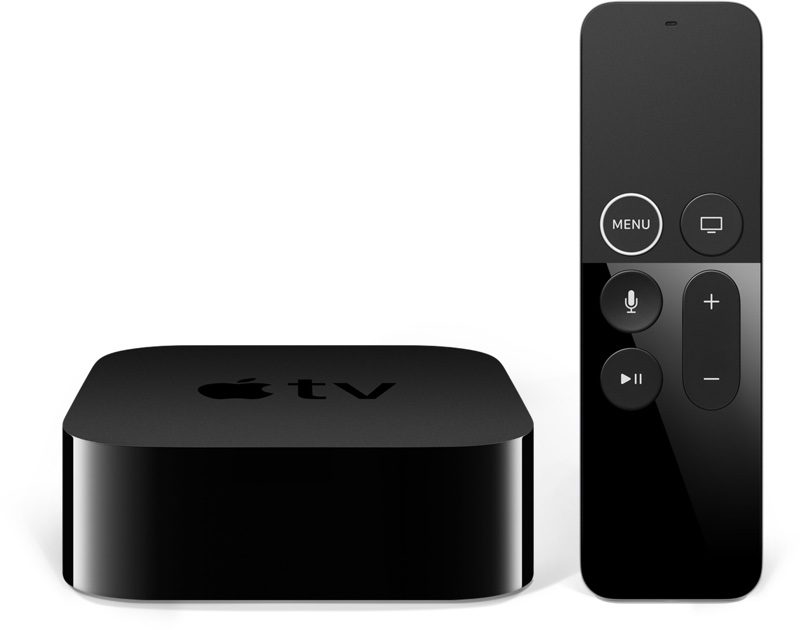 Apple today released tvOS 12.0.1, a minor update for the tvOS operating system designed for the fourth and fifth-generation Apple TV models. tvOS 12.0.1 comes just one week after Apple released tvOS 12, the latest version of tvOS.


Apple Inc has completed the acquisition of music discovery app Shazam, it said on Monday, weeks after the European Union approved the deal.

RELATED ARTICLES
United Nations ambassador Nikki Haley says she has 'never been part of' discussions of the 25th amendment within the administration. Top Trump officials were again forced to deny the existence of plots to remove the president, two days after reports said the deputy attorney general, Rod Rosenstein, discussed recording conversations with Trump and invoking the 25th amendment.


Back in December of 2017, Apple announced it would purchase the music discovery service Shazam. Now, that acquisition is complete, and it means that the Shazam app experience will soon be ad-free for all users.
BRIDGEWATER, N.J. (AP) — As Air Force One streaked across the desert sky and Las Vegas faded in the distance, President Donald Trump began seeking opinions.


Apple Inc and Salesforce.com Inc are entering a partnership in which the iPhone maker will help Salesforce build the iPhone maker's features such as its Siri voice assistant deeper into Salesforce's own mobile apps, which are widely used in the sales and marketing industries.
Roku is expanding its lineup of streaming media players in an attempt to bring down the cost of 4K-ready devices, and plug every hole in the market. The company announced this morning the launch of two new devices, the Roku Premiere and a Walmart exclusive version, the Roku Premiere . Previously, Roku's lowest price 4K-ready device […]
Microsoft used its Ignite conference in Orlando, Florida, today to announce a number of new features that are coming to Office 365. Given the company's current focus on AI, it's no surprise that most of these new features are powered by AI in one form or another. That means all of your Office apps, on- and […]

RELATED ARTICLES
There's also a new $50 Premiere Plus, and Google Assistant and Spotify support are coming, too.

RELATED ARTICLES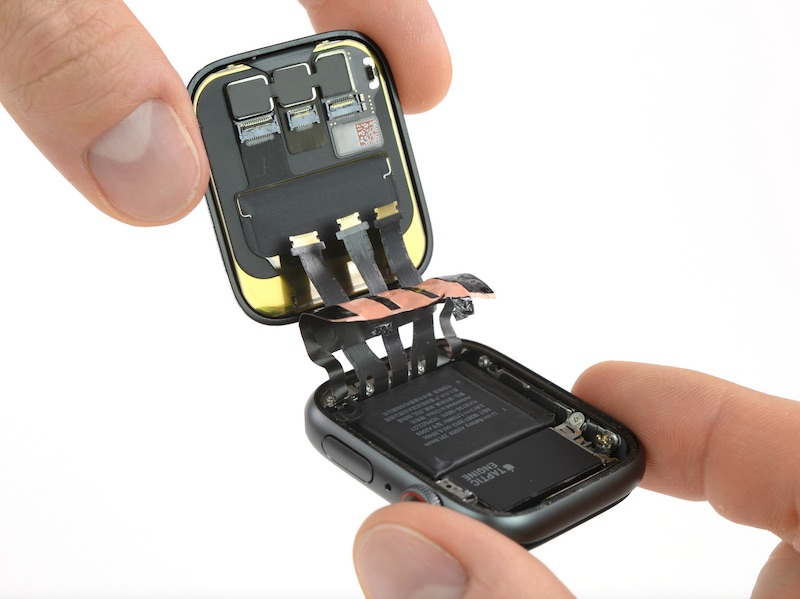 iFixit has completed a teardown of the Apple Watch Series 4, providing a look inside a larger 44mm model with LTE.


The injuries may reflect a fraction of Salt Lake City's injured riders, doctors say.
This is what happens when a prestige- and pedigree-obsessed creative strategy overrides all functionality.
People note that Chrome 69 logs them into the browser when they access a Google-owned site.
NEW RESOURCES Poynter: Ahead of the midterms, Google News Lab created a way to see what's trending at the state, county and city level. "With close to 500 House and Senate seats […]
How YouTube family vlogs are remaking childhood itself to fit the algorithm. Episode 7 of our video series.
The internet giant made the announcements during an event to celebrate the 20th anniversary of Google search.
The new GLE and EQC will make their auto show debuts, as well.
T-Mobile hasn't showered much of its attention on its prepaid MetroPCS brand, but it's rectifying that omission today. It's relaunching the budget carrier as Metro, and introducing unlimited plans that not only edge closer to T-Mobile's regular servi...
Tens of thousands of mourners attended a funeral on Monday in the southwestern Iranian city of Ahvaz for soldiers and civilians killed in an attack on a military parade. Four militants attacked the Saturday parade marking the start of the 1980-1988 Iran-Iraq war, spraying the crowd with gunfire and killing 24 people. Iranian officials blamed Arab separatists, backed by Gulf Arab allies of the US, for the operation.


The prepaid brand will start using a new name: Metro by T-Mobile. It will offer new unlimited plans that include Amazon Prime membership and Google One storage.
Considering it's been eight years since Red Dead Redemption came out, it's no surprise that fans of the franchise are ravenous for the next installment of the game, which launches October 26. Last week, Rockstar Games offered some publications the opportunity to preview the game, giving gamers even more to salivate over. But Sony is […]

RELATED ARTICLES
The first batch of Indian-built GLCs will arrive in the US next month.
T-Mobile US Inc said Monday it is renaming its prepaid brand to Metro by T-Mobile and adding two new unlimited phone plans that will include perks like Google One cloud storage and Amazon Prime, in an effort to remove the perception that prepaid plans have subpar service.
Celebrated former ProPublica investigative journalists Julia Angwin and Jeff Larson are launching their newest venture, the investigative nonprofit news organization called The Markup, with help from some big donors including Craigslist founder, Craig Newmark. The Markup co-founders Angwin, Larson and executive director Sue Gardner (the former head of the Wikimedia Foundation), are backed by a $20 […]


The world's first autonomous tram entered operation last week, albeit as part of an initial demonstration showcasing its AI-powered driving capabilities. Taking to the tracks in the east German city of Potsdam, the Siemens Combino tram successfully navigated through traffic as part of an international transport expo, pointing to a future where computer systems aboard these large, heavy vehicles can limit the risks posed to pedestrians and other road users in their path.

.. Continue Reading World's first autonomous tram swings into action

Urban Transport

Autonomous Vehicles Siemens Trams

RELATED ARTICLES
As tariffs on $200 billion in Chinese goods go into effect on Monday, tech and telecom companies warn that America's dominance is at risk.
Review: Jonah Hill and Emma Stone get weird, and it works, in this stylish sort-of-sci-fi streaming on Netflix now.
The mobile world is celebrating a momentous anniversary today: Android is ten years old. The T-Mobile G1 (and Android 1.0) made its debut on September 23rd, 2008, launching both a new operating system and a new era. It didn't look like much in those...

RELATED ARTICLES
Finally, a subcompact Mercedes-Benz that truly feels premium.

RELATED ARTICLES
Whether your business team is designing a next-gen widget or developing an online campaign, you need a place to get together, brainstorm and map out a strategy. In years past, a dry-erase whiteboard was typically where such ideas were recorded, with some obvious drawbacks. For starters, somebody had to capture all those great ideas from the whiteboard before it got erased. Worse, remote meeting attendees couldn't see the on-board action.

Google JamboardMicrosoft Surface HubConclusionsTo read this article in full, please click here

(Insider Story)
A decade after Google launched the first iteration of Chrome, this week the company updated the browser to version 69, touting a freshened user interface (UI), an enhanced password manager and a more informative address bar.

Google also patched 40 security vulnerabilities in the browser and paid bug bounties to researchers who reported the flaws.

[ Related: Get serious about privacy with the Epic, Brave and Tor browsers ] Chrome updates in the background, so users can usually just relaunch the browser to install the latest version. To manually update, select "About Google Chrome" from the Help menu under the vertical ellipsis at the upper right; the resulting tab either shows the browser has been updated or displays the download-and-upgrade process before presenting a "Relaunch" button. New-to-Chrome users can download it from this Google site.

To read this article in full, please click here


Apple upgrades its Safari browser on macOS and iOS just once a year, making the refresh more strategic than most of its rivals, notably Google, which last year had eight separate opportunities to add features or functionality to Chrome.

The next Safari, which will be bundled with macOS 10.14 'Mojave' and iOS 12, and offered as a separate download for those who stick with macOS High Sierra (10.13) and Sierra (10.12), thus must make its enhancements count.

[ Further reading: 10 must-have Safari extensions ] On the security and privacy side, Safari tries its hardest to build a case. Here are the important ways Apple's browser - which shed user share on both the desktop and on mobile over the past year - has staked its reputation for the next 12 months.

To read this article in full, please click here


ADrive Business lacks some advanced features of other products, and proper third-party validation of its security practices, but it has an attractively low price point. The team is actively developing new features for 2017, so it is worth keeping an eye out for improvements.
Much work still must be done before the industrial and municipal Internet of Things (IoT) becomes widely adopted outside of the circle of innovators. One field, privacy, well understood by the public and private sector in the context of the cloud, PCs and mobile, is in the early stage of adaptation for the IoT.

The sheer volume of data that will be collected and the new more granular architecture of the IoT present new privacy concerns that need to be resolved on an equal scale as the platform's forecasted growth.

A demonstration of this new aspect of privacy and compliance is the Privacy Guidelines for Internet of Things: Cheat Sheet, Technical Report (pdf) by Charith Perera, researcher at the Newcastle University in the U.K. The nine-page report details 30 points about implementing strong privacy protections. This report is summarized below.

To read this article in full, please click here