Google is preparing to use light beams to bring rural areas of the planet online after it announced to a planned rollout in India. The firm is working with a telecom operator in Indian state Andhra Pradesh, home to over 50 million people, to use Free Space Optical Communications (FSOC), a technology that uses beams of light to deliver high-speed, high-capacity connectivity over long… Read More


After a brief couple of years of Obama-era net neutrality rules, the Federal Communications Commission (FCC) has now officially overturned the regulations that blocked internet service providers (ISPs) from throttling or prioritizing certain packets of information as they see fit.

.. Continue Reading FCC shoots down net neutrality: Welcome to the age of 'internet freedom'

Telecommunications

Governments Internet Law Net Neutrality The FCC's 'Restoring Internet Freedom' order demolishes net neutrality What is Net Neutrality and is it important? The United States Space Corps wants you ... US Senate votes to allow ISPs to sell your web browsing history How will the White House hand over the President's official social media accounts? Steve Ballmer's new initiative: Gathering data on Uncle Sam's spending

RELATED ARTICLES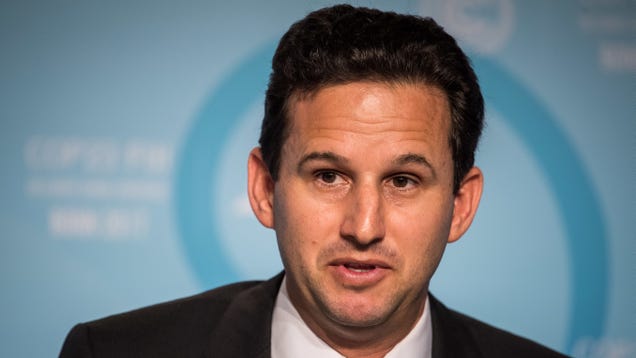 After the Republican-majority FCC voted Thursday morning to repeal the net neutrality rules adopted under the Obama administration in 2015, Democrats in Congress quickly mobilized to introduce legislation that would reverse the outcome.


Read more...


Net neutrality is dead, the iMac Pro brings power with no expansion, and what will the Apple-Shazam partnership bring?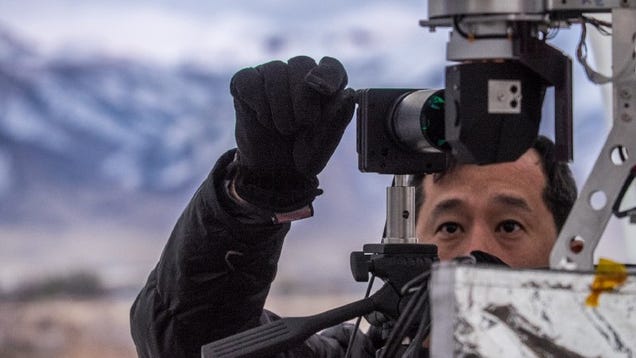 One of Alphabet's crazier attempts to bring the internet to more rural and isolated areas was Project Loon. Using what is called Free Space Optical Communication (FSOC), Alphabet has sought to prove it's possible to reliably send data wirelessly between balloons floating thousands of feet in the sky. However, the task…

Read more...


While Canary's security cameras can notify you when they detect something moving in your home, they can't differentiate between an intruder and your pet Fluffy doing zoomies. Once their new feature rolls out, though, you won't have to get 20 notifica...


Data from the Kepler Space Telescope has revealed the Kepler-90 system ties with our own for the most number of planets known to orbit a single star. The discovery of an eighth exoplanet, Kepler-90i, revolving around its Sun-like star located 2,545 light years away in the constellation of Draco, was achieved using artificial intelligence software programmed to detect the distinct light signature of planets passing in front of their parent star.

.. Continue Reading NASA employs AI to discover planetary system as large as our own

Space

Artificial Intelligence Exoplanet Kepler Mission NASA Kepler spots 219 new exoplanet candidates, 10 near Earth-size Volunteers find new system of four super-Earths within hours Today's exoplanet forecast: Windy with ruby and sapphire clouds 2,325 and counting: Kepler doubles its haul in largest exoplanet discovery ever Astronomers discover youngest exoplanet to date Simulations suggest Kepler 62-f is 'a strong candidate for a habitable planet'
See the fireballs and mushroom clouds of previously hidden US nuclear test videos, available on YouTube for the first time.
 Airwallex, an Australia-based fintech startup that helps banks and businesses handle cross-border transactions at scale, has closed a $6 million investment ahead of a planned Series B next year. The new funding comes from Square Peg — a VC firm located in Melbourne, the same city as Airwallex HQ — which joins Tencent, MasterCard, Gobi Ventures and Sequoia China as backers of… Read More


Batteries are the engine room for so much of the modern world, from smartphones to laptops and weird new scooters to the emerging fleets of autonomous trucks. So there are plenty of folks with an interest in pushing battery technology forward, and 2017 brought a raft of exciting breakthroughs aimed at making them safer, longer-lasting, faster-charging and more cost effective. Here's the best of the bunch.

.. Continue Reading Powering up: The biggest battery breakthroughs of 2017

Electronics

Batteries Best of 2017 Lithium-ion Lithium-air batteries are getting safer, cheaper, and longer-lasting Additives keep lithium-ion batteries from catching fire Lithium metal battery prototype boasts 3 times the capacity of lithium-ions Asphalt-lithium metal batteries fully charge in five minutes Lithium-ion battery boost could come from 'caging' silicon in graphene Cheap new alloy may double the anode capacity of lithium batteries
Shervin Pishevar is leaving Sherpa Capital to focus on legal action directed at what he calls a 'smear campaign' against him.
Latest virus definitions for F-Secure Anti-Virus 5 and F-Secure Anti-Virus 4.... [License: Freeware | Requires: Win 10 / 8 / 7 / Vista / XP | Size: 315 MB ]

RELATED ARTICLES
SEOUL (Reuters) - South Korean messaging app service provider Kakao Corp said on Friday it is targeting raising up to $1 billion overseas for use in global mergers and acquisitions.


Sixty-two newly declassified videos have just been released by the US government showing footage of atmospheric nuclear tests from the first half of the 20th century. The videos, never before seen by the general public, have been uploaded to YouTube, offering scientists and historians a fascinating new look at a time of extreme nuclear experimentation.

.. Continue Reading Declassified nuclear detonation films released to the public for the first time

Physics

Bombs Lawrence Livermore National Laboratory Nuclear weapons Classified US nuclear test films saved for posterity Finding the flow creates a new way to 3D-print metal Criminals might soon be identified by a single strand of hair - even 250 years later Second skin blocks biological agents, but still gives soldiers room to breathe Nuclear weapons write their own security codes New metamaterial shrinks when the heat is on
It was another big year for exploring space, from the International Space Station to supermassive black holes. Here are the biggest stories of 2017.
The FCC's Ajit Pait said repeal would spur internet investment
The e-commerce powerhouse adds five Apple TV and Chromecast devices to its online store, offering an olive branch to both Google and Apple.

RELATED ARTICLES
The tech industry was vocal in its opposition to the FCC's decision to reverse Obama-era net neutrality policies.

RELATED ARTICLES

RELATED ARTICLES
Thanks to the same kind of Google AI that identifies fluffy pets in photos, we know more about a distant solar system. It's now tied our record.

RELATED ARTICLES
With built-in cameras and four doors, Dacor's newest fridge is straight out of the Samsung playbook -- not surprising, since Samsung acquired the luxury appliances brand in 2016.
After the FCC votes down Obama-era rules, lawmakers and attorneys general in three states announce different ways they plan to fight.
If you bought one of Samsung's 2017 smart TV models, you can go ahead and ditch the device you're using to pipe in Sling TV. The live TV streaming company announced today that its app is now available directly those models, which will nix the need fo...
 Google today is expanding its booking features for travelers using Google services including Trips, Flights and hotel search, with a focus on helping people find better rates. For example, Google can now tell you when's the best time to buy an airline ticket or see when room rates are higher, among other things. These price-tracking features are similar to those that some other travel… Read More
Astonishingly, Apple's long-delayed HomePod speaker might not be the last to market when it launches early next year. Samsung will release its own smart speaker in the first half of 2018, according to a Bloomberg report. Unsurprisingly, it will repor...
The reality for security teams today is that they are facing challenges on multiple fronts. The number of security breaches is increasing, which means the number of security alerts to be examined each day is increasing. The attacks are becoming more sophisticated and multi-dimensional. The number of cybersecurity solutions available continues to grow, which requires time and effort to understand. The amount of data in the network is snowballing, which means the cybersecurity infrastructure needs to be constantly updated to keep up. What's worse is that all this is happening in the midst of new networking paradigms related to cloud, virtualization and software-defined data centers.

To read this article in full, please click here



RELATED ARTICLES
The iMac Pro is everything we thought it would be -- good and bad.
Available in 13.3- and 15-inch sizes, the Notebook 9 refresh gets more power and performance while staying under 3 pounds.
Over-the-top valuations, intense competition and greater uncertainty on returns have many investors talking about a bubble.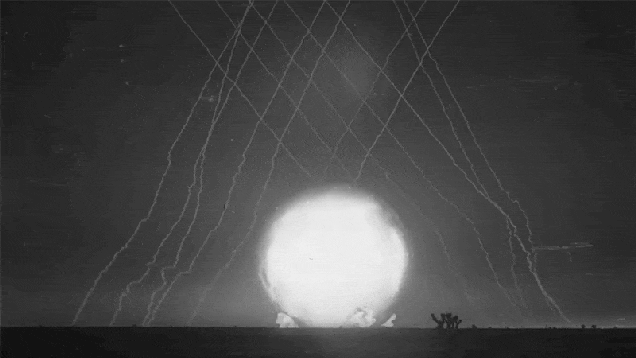 Nuclear test films from 1945 to 1962 are literally rotting away in US government storage facilities. But those highly classified films are now being restored, declassified, and released on YouTube thanks to the Lawrence Livermore National Laboratory. And 62 more never-before-seen films were just released today.


Read more...


 Hyperloop One co-founder and early Uber investor Shervin Pishevar has announced his resignation from Sherpa Capital, the venture capital firm he co-founded, following sexual misconduct allegations. "I have decided on my own accord to end my association with Sherpa Capital, effective immediately," Pishevar tweeted, as part of a lengthy statement. I have only admiration and affection… Read More
 The FCC voted this morning 3:2 to nullify 2015's Open Internet Order and its strong net neutrality rules, substituting a flimsy replacement with a deeply (and deliberately) incorrect technical justification. The battle is lost. What of the war? Here's what happens next, and what you can do to help. Read More

RELATED ARTICLES
SAN FRANCISCO (Reuters) - Silicon Valley investor Shervin Pishevar, known for his early bet on Uber Technologies Inc, said on Thursday that he would sever ties with his venture capital company, Sherpa Capital, after being accused of sexual misconduct.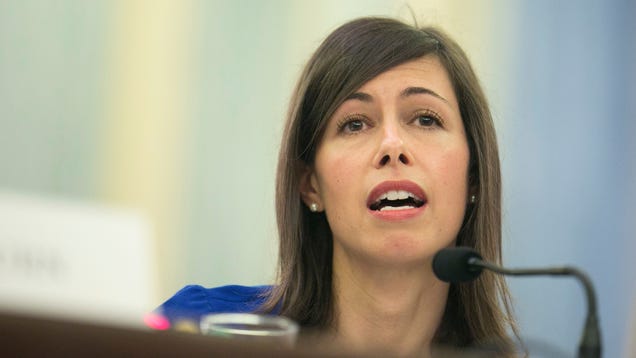 With an issue this important, paraphrasing won't do. At time of writing, the FCC's open meeting has begun and soon the commission will vote on an order that will repeal net neutrality and place the future of the open internet in the hands of Verizon, AT&T, and a small handful of other powerful corporations.


Read more...


With less than two weeks until Christmas, some better-than-Black Friday deals are still available.
 AI pioneer Andrew Ng is probably best known for his work on the Google Brain project and for leading Baidu's AI group. After leaving Baidu earlier this year, it wasn't quite clear what exactly Ng was up to, but today he announced the launch of Landing.ai, a new startup that focuses on bringing artificial intelligence to the manufacturing industry. Read More
 Disney CEO Bob Iger positioned his company's acquisition of Fox's TV and movie businesses as a way for the company to prepare for a future in which streaming and direct-to-consumer dominate media consumption, on a conference call this morning to discuss the $52 billion deal. He noted that while they're still planning to support cable channels and external distribution… Read More
By Ben Blanchard BEIJING (Reuters) - The crisis over North Korea's weapons programs must be resolved through talks, not war, Chinese President Xi Jinping said on Thursday, while U.N. Secretary-General Antonio Guterres warned of the danger of 'sleepwalking' into conflict. Xi made his comments to visiting South Korean President Moon Jae-in after U.S. Secretary of State Rex Tillerson offered on Tuesday to begin direct talks with North Korea without pre-conditions. Russian President Vladimir Putin said Tillerson's offer of direct contacts with North Korea was 'a very good signal' while warning that any U.S. strike on the country would have catastrophic consequences.



RELATED ARTICLES
Andrew Ng, formerly of Google and Baidu, has a new company to help manufacturers use artificial intelligence techniques.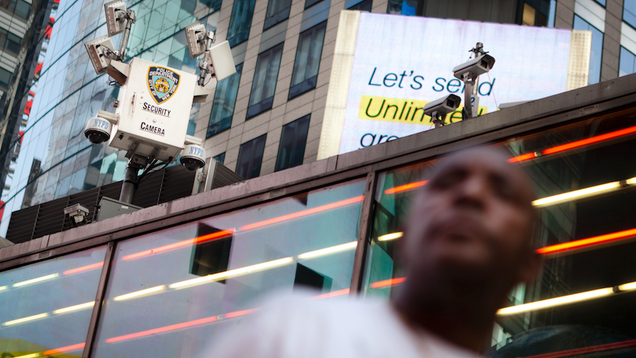 New York City will be among the first cities in the US to earnestly tackle black box algorithms, the automated decision-making systems that are rarely made public, but have greater and greater influence over lives. A bill passed by the city council this week orders the creation of a local task force to monitor and…

Read more...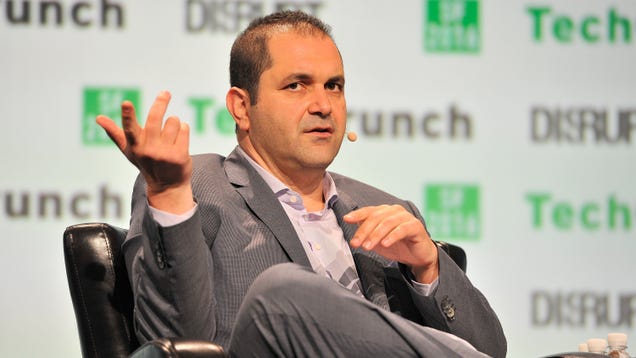 Shervin Pishevar released a statement on Thursday announcing his resignation from Sherpa Capital, "effective immediately." The venture capitalist had taken a leave of absence from the firm earlier this month, following a report detailing sexual harassment and assault allegations made against him. In both statements,…

Read more...




New high-resolution climate models are projecting that, in the not-too-distant future, America could face frequent and extreme temperatures that would take a significant toll on the nation's water resources and agricultural efforts. On the brighter side, the advanced climate models are so detailed that they could one day be used by policy makers to plan mitigation strategies on a local level.

.. Continue Reading Climate change models project extreme temperature woes for continental US

Environment

Climate Change Temperature Exoplanet with Earth-like temperature discovered nearby - and it's getting closer Study gives new meaning to 'catching cold' NASA confirms 2016 was the hottest year on record Aircon Watch promises to keep you cool around the clock Review: Space-age thermometer makes you want to take your temperature too much The world's tiniest thermometer is made from DNA
SEOUL (Reuters) - A South Korean blockchain association announced on Friday measures to boost transparency in trading of cryptocurrencies, agreed by 14 exchanges in the country including the world's busiest virtual currency exchange, Bitthumb.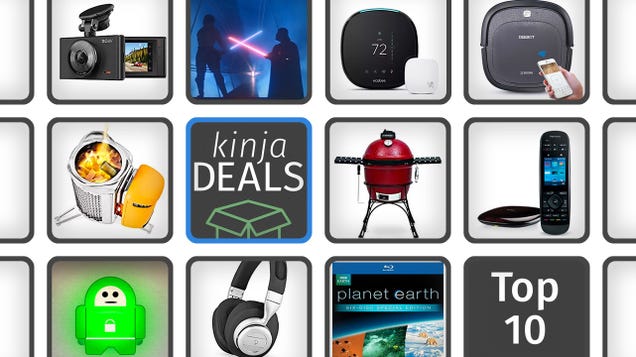 A friendly reminder that we only have 11 days left until Christmas, so your gift-buying days are down to the single digits when you account for shipping time. We see a lot of great deals every day, but these were our 10 favorites from Thursday.


Read more...


SEOUL (Reuters) - A South Korean blockchain association announced on Friday measures to boost transparency in trading of cryptocurrencies, agreed by 14 exchanges in the country including the world's busiest virtual currency exchange, Bitthumb.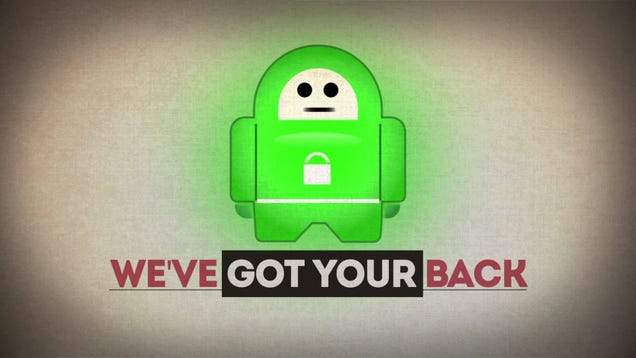 It's not hard to find good deals on VPN subscriptions, but our readers' favorite service, Private Internet Access, is notable for hardly ever running sales. This is the holiday shopping season though, so for a limited time, you can sign up for two years of the service for just $60, down from its usual $70. That's just…

Read more...


In a controversial vote, the FCC rolls back net neutrality rules adopted in 2015 and stripped the agency of its authority to regulate the internet.
The board of Xceligent Inc., one of the largest commercial real-estate data firms in the U.S., has filed for chapter 7 liquidation following a year-long legal battle with rival CoStar Group Inc. over alleged data theft.
In a 3-to-2 vote along party lines, the agency scrapped Obama-era rules meant to protect an open internet.
A firefighter was killed battling the monstrous Thomas Fire in Southern California, officials said on Thursday.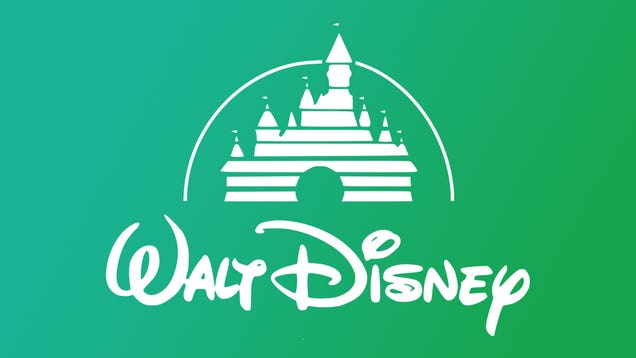 Walt Disney Co. has agreed to buy the bulk of 21st Century Fox's holdings in a $52.4 billion deal. While the changing future of the Marvel Universe and the movie landscape, in general, is big news, this deal also changes the entire calculus of streaming services. Disney is now the proud majority owner of Hulu, and the…

Read more...


 The iMac Pro exists because it turns out that there is a lot of air underneath the aging Mac Pro and above the incredibly popular MacBook Pro. A single-digit percentage of Mac customers buy the Mac Pro and, in recent years, Apple had been seeing a major rise in "pro" customers of all shades purchasing iMacs because of their incredible screens, all-in-one form factor and overall ease… Read More

RELATED ARTICLES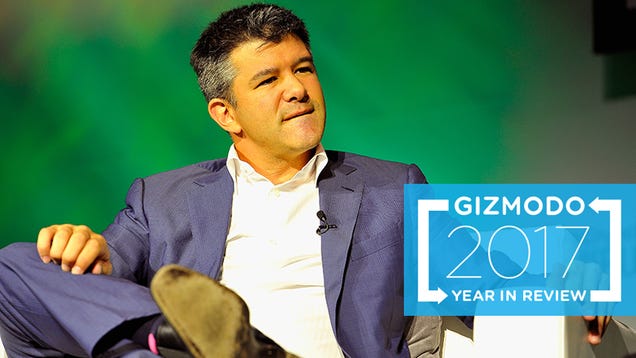 As 2017 comes to a close, it's as good a time as any to reflect on how the year went for some of the most attention-grabbing tech companies, ordered here conveniently from most screwed to least screwed.


Read more...


Artificial intelligence in the workplace is here to stay. However, as enterprise technologies continue to develop and evolve, we must understand how…
The acquisition of most of Rupert Murdoch''s entertainment empire makes Disney a true competitor to services like Netflix and Amazon.
Syrian opposition forces backed by a US-led coalition killed more than 20 Islamic State fighters and took several others prisoner Thursday, military officials said. According to the coalition fighting IS in Syria and Iraq, a vetted Syrian opposition group known as the Maghawir al-Thawra detected the fighters early Thursday in an area controlled by pro-Syrian regime forces in southern Syria, in the Al-Tanf border region. Supported by coalition forces, the Maghawir al-Thawra 'quickly and professionally conducted an operation,' the coalition said in a statement.



RELATED ARTICLES
Microsoft's new Azure Bot Service and Language Understanding service can help developers create enterprise-grade AI chatbots.
A Google neural network analyzed data collected by NASA and helped astronomers detect another planet around a star some 2,500 light years away.
 Squarespace, the 14-year-old platform that makes it easy for essentially anyone to build their own website, is raising about $200 million from General Atlantic, valuing the company at a $1.7 billion valuation, Bloomberg reports. The plan with the funding is to buy stock from early employees and investors, giving them a way to cash out if they're not trying to wait around for an… Read More

RELATED ARTICLES
Mr. Rubin is taking a leave of absence from the start-up Essential amid a report that he had an inappropriate relationship with a subordinate while he was a Google executive.