Facebook and Cambridge Analytica are already dealing with numerous private lawsuits over non-consensual data sharing, but they now have to grapple with a state-level lawsuit. Illinois' Cook County has filed a lawsuit against both companies accusing t...

RELATED ARTICLES
NEW DELHI (Reuters) - India has set a March 31 deadline for London-based political consultancy Cambridge Analytica to respond to a query on whether it was engaged to improperly harvest Facebook data on Indian citizens, the information technology ministry said.
Internet companies were built on a model in which people gave up their information for free services. Now, that idea is under siege.

RELATED ARTICLES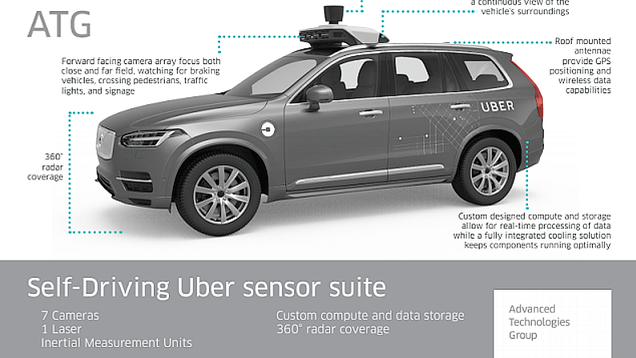 In the aftermath of the fatal crash involving an self-driving Uber vehicle and pedestrian 49-year-old Elaine Herzberg in Arizona last week, the company has come under extra scrutiny about its self-driving technology and how it's deployed. Now, a New York Times investigation details just how far behind Uber's cars were…

Read more...



RELATED ARTICLES
NEW DELHI (Reuters) - The semi-government agency behind India's national identity card project on Saturday denied a report by news website ZDNet that the program has been hit by another security lapse that allows access to private information.
Apple has long positioned itself as a privacy advocate, but it's ramping up that stance in light of Facebook's data sharing with Cambridge Analytica. In a discussion at the China Development Forum, Tim Cook said that tougher, "well-crafted" regulati...

RELATED ARTICLES
Here are the tools you need to turn off some of Facebook Inc.'s creepiest, snoopiest features, or end your relationship with the social network completely.
Apple CEO Tim Cook kicked of this year's China Development Forum in Beijing today with an address that hit on a number of hot button topics, user privacy concerns and a looming U.S./China trade war. The executive touched on privacy regulations, in the wake of a breech of trust that found Cambridge Analytica harvesting information from […]
Elon Musk deleted the Facebook pages of both Tesla and SpaceX on Friday.

Should you and your company do the same?

Just like Musk, you have to guard your professional reputation — and the reputation of your company. That means you can't be associated with criminal, shady or pornographic social sites.

Establishing and maintaining a public, named presence on 4chan, for example, would not be a career-enhancing move for most executives; 4chan is discreditable.

But what about Facebook, Twitter and YouTube?

We learned something new this week about social networks that we didn't know before: Their reputations can change in an instant.

To read this article in full, please click here


Update your Windows Defender if the automatic update fails.... [License: Freeware | Requires: Win 10 / 8 / 7 / Vista | Size: 41.2 MB ]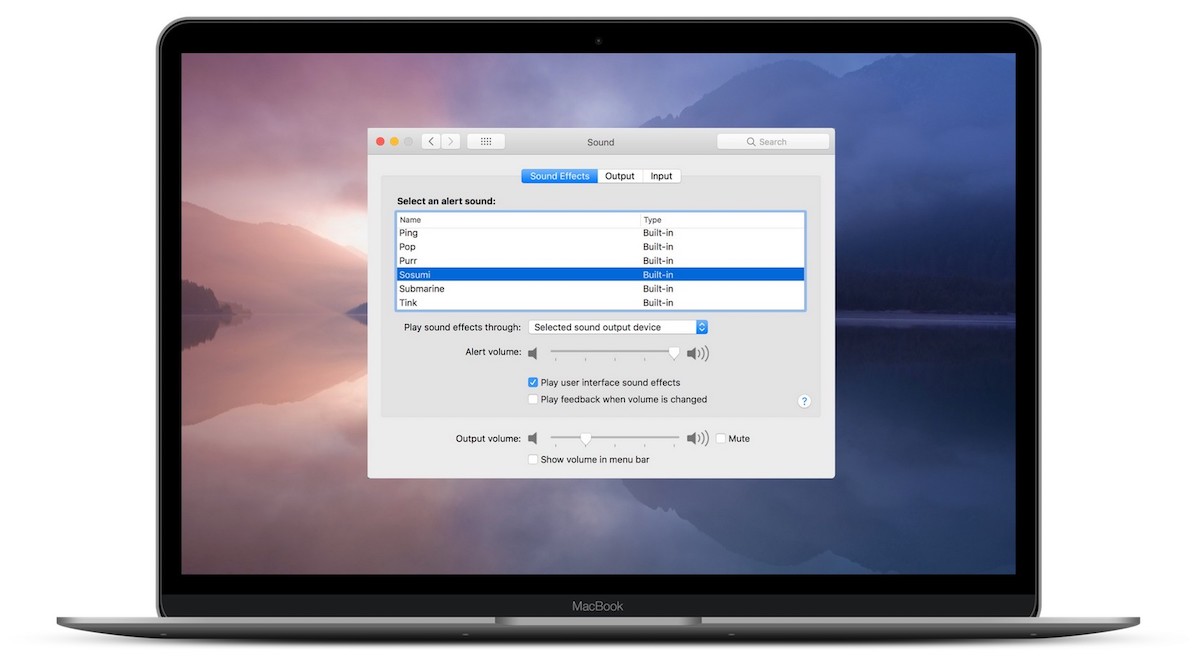 In the late 1980s Jim Reekes began working as a sound designer for Apple, creating some of the Mac's most iconic sounds like the "Sosumi" beep, startup chord, and camera/screenshot click. In a new interview with CNBC, Reekes discussed the origins behind each of these sound creations, and what he thinks about the current audio design of Apple devices. Reekes has touched upon these topics before, but they remain interesting for anyone who might not have heard about this part of Apple's history.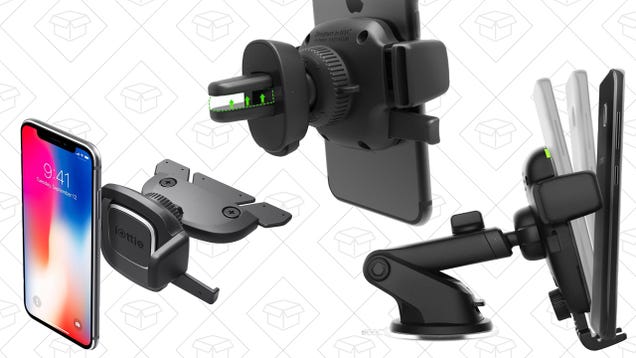 iOttie's been turning out ultra-popular smartphone dash mounts for years, and several models are cheaper than ever in today's Amazon Gold Box.


Read more...


These are unequivocally the best Android games on the planet.

RELATED ARTICLES

RELATED ARTICLES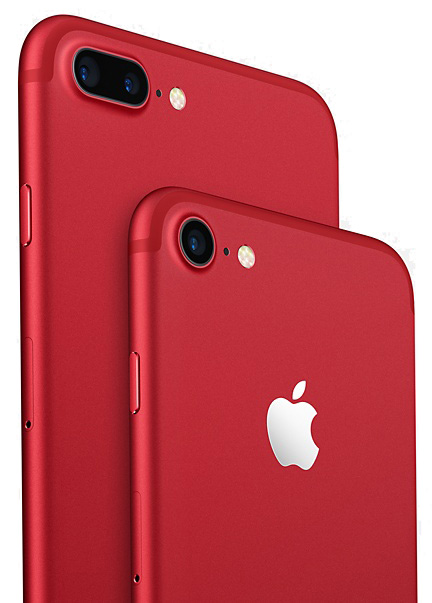 In addition to our standalone articles covering the latest Apple news and rumors at MacRumors, this Quick Takes column provides a bite-sized recap of other headlines about Apple and its competitors on weekdays.
— Steve H. (@OnLeaks) March 23, 2018



RELATED ARTICLES
Micron Technology is the only remaining US maker of DRAM, the short-term memory chips found in computers and smartphones.
HONG KONG (Reuters) - Tencent Holdings Ltd's shares fell more than 4 percent on Friday, wiping out around $23 billion of market value, after the Chinese internet firm's largest shareholder, Naspers Ltd , lowered its stake for the first time in 17 years.

RELATED ARTICLES
The Electrolux Pure i9 sees and avoids potential obstacles while it cleans your floor.
Facebook CEO Mark Zuckerberg has been rather scarce lately, despite a host of woes besetting his company — but Wednesday he emerged from his cocoon to offer a limp apology, admit they had no control over data like that used by Cambridge Analytica, and that he "will happily" testify before Congress if he's the right person to do so.
The $1.3 trillion spending bill signed by President Trump Friday not only avoided a government shutdown, but also included a bipartisan effort to kickstart 5G deployments in the US.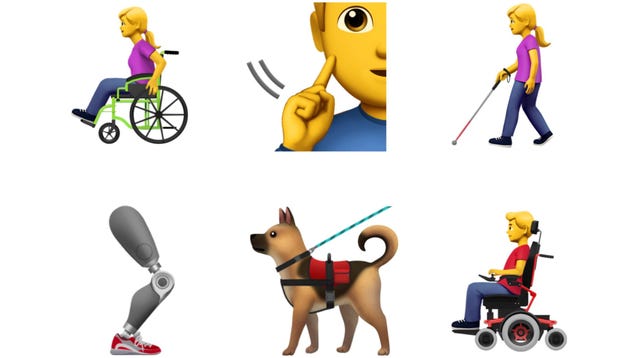 On Friday, Apple submitted a proposal to Emojipedia for a suite of new accessibility emoji. There are 13 in total, which expands to 43 when you take into account skin tone options. They include a guide and service dog, a person with a cane, a person in both mechanical and manual wheelchairs, a person signing, an ear…

Read more...


(Reuters) - Dropbox Inc's shares closed at $28.42, up more than 35 percent in their first day of trading on Friday, as investors rushed to buy into the biggest technology initial public offering in more than a year even as the wider sector languished.
By Alexandra Ulmer and Deisy Buitrago CARACAS (Reuters) - Angry Venezuelan oil workers demanding better benefits to counter crushing hyperinflation and food shortages clashed with security officials during a rare protest in the cafeteria of state oil company PDVSA's headquarters on Friday. Venezuela is home to the world's largest crude reserves but its creaking state-led economic model has all but collapsed, sparking four-digit inflation and long lines for everything from milk to medicines. Many struggling oil workers have kept mum for fear of losing their jobs and health insurance as President Nicolas Maduro's government takes an increasingly tough line on dissent.


Elon Musk 'unfriended' Facebook on Friday, pulling the SpaceX and Tesla pages from the social network after he was challenged to do so on Twitter.
Trump's third national security advisor John Bolton shares at least one thing in common with his first one, Michael Flynn: both men have ties to Cambridge Analytica, a political data firm at the center of a new Facebook privacy firestorm. In a new story, The New York Times reports that John Bolton's political action committee […]
The iPhone maker offered up 13 new designs for review.
When asked on Twitter if he'd delete the SpaceX page, Musk responded, "Will do." Then he did the same for Tesla.

RELATED ARTICLES
On Friday, President Trump signed a $1.3 trillion omnibus spending bill into law. After signing it, he explained why he didn't veto the bill as previously threatened, citing the need to increase military spending.


VW's fanciest SUV will not come to the US, but China is its biggest market anyhow.

RELATED ARTICLES
John Bolton's political action committee began working with the firm, now at the heart of the Facebook data scandal, soon after its founding.
WASHINGTON - President Donald Trump on Friday signed a government spending


In a letter, the House Committee on Energy and Commerce calls on Facebook CEO Mark Zuckerberg to personally answer questions at an upcoming hearing.
SACRAMENTO, Calif. (AP) — The fatal shooting of an unarmed black man by Sacramento police has roiled California's capital city, leading to a protest that shut down a freeway and delayed an NBA game at the downtown arena. Stephon Alonzo Clark, 22, died in a hail of police gunshots Sunday night in the darkened backyard of the home where he had been staying with his grandparents. Police say they thought he was pointing a handgun but they found only a cellphone nearby.


The website said that the bill, which removes protections from liability for facilitating trafficking, made it too risky to maintain its personal ads.
Shares of Dropbox surged in their market debut, a sign of investors' thirst for a big-name tech initial public offering with solid growth prospects.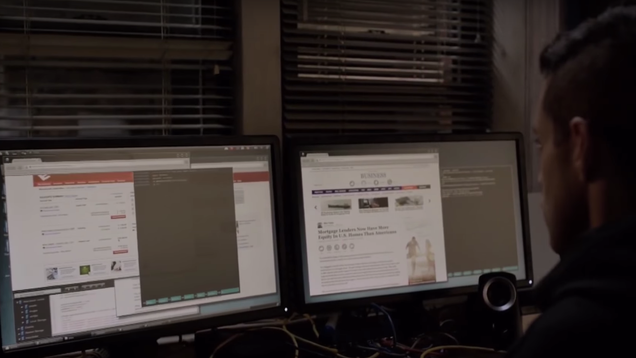 Anyone who's had to read the words "circling back on this..." will appreciate a newly proposed bill in New York City.


Read more...


NEW YORK (Reuters) - An Atlanta cyberattack has caused widespread city-run program outages and raised fears about the security of financial and personal data belonging to government workers, residents and others who have used online services provided by Georgia's capital city, officials said on Friday.
Apple's education event next week is a break in tradition in more ways than one. Not only will it take place in Chicago instead of the company's usual homestead in Northern California, it will also not be livestreamed. Instead, the video will only be...
The FCC is considering a new rule to further curb the U.S. business of Huawei, making it harder for small and rural carriers to purchase gear from Chinese telecom-equipment makers.

RELATED ARTICLES
Dropbox made its public debut today, with the stock soaring nearly 40% on its first day of trading — meaning the company will now be beholden to the same shareholders that sent the company's valuation well north of $10 billion. As a file-sharing and collaboration service, Dropbox's first principle is going to be user trust, […]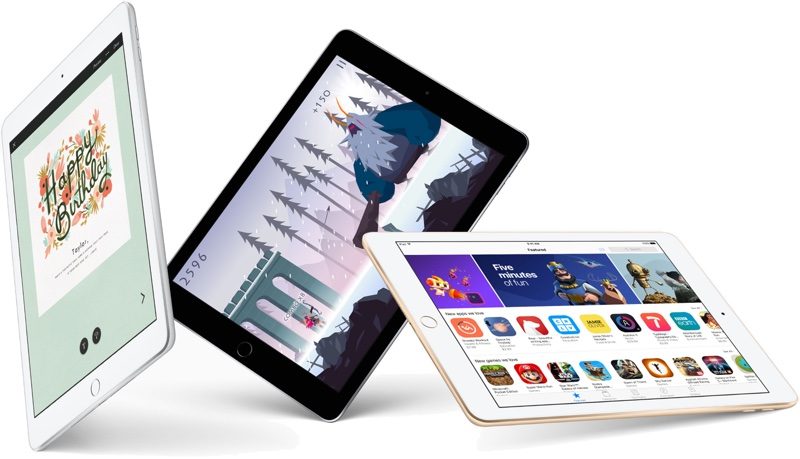 Apple is holding its first event of 2018 on Tuesday, March 27 at the Lane Tech College Prep High School in Chicago. According to invites sent out to members of the media last week, the event will focus on "creative new ideas for teachers and students."


The online classified site, and others, say they fear increased liability for content posted by others under law intended to curb sex trafficking.
The federal spending bill includes provisions that lower barriers to law enforcement requests for your emails, documents and other internet communications.
(Reuters) - Spotify Technology SA said on Friday it uncovered 2 million users of its free service who had blocked advertising without paying, highlighting a potential revenue risk for the soon-to-be public company.
Atlanta city systems have been impacted by a ransomware attack, though the CIO claims the city's cloud first approach has helped to mitigate the impact.
"Hey, Cortana." (Pause.) "Is my PC working yet?"

It's getting to the point that patches come flying out of Microsoft on any odd day. On most odd days, for that matter. Yesterday, Thursday, was no exception. On March 22 we saw all of these new patches:

Cumulative Updates for Win10 All three of the active versions of Win10 got cumulative updates — the second set in the past two weeks:

KB 4089848 brings 1709 (Win10 Fall Creators Update) up to Build 16299.334 - seems to have fixed the problem with the January Delta update KB 4088891 brings 1703 (Win10 Creators Update) up to build 15063.994 KB 4088889 brings 1607 (Win10 Anniversary Update) up to build 14393.2155 - this one's a bit surprising because 1607 is due to go off life support in a couple of weeks. We also got Servicing Stack Updates for two of the three active versions of Win10:


NEWS ANALYSIS: The attack in Atlanta is only the latest in a series of similar ransomware attacks that have crippled medical facilities, city governments and other critical institutions.
If you're looking to balance your need for fun and your family's needs, the SQ5 isn't a bad way to go.

RELATED ARTICLES
After a pedestrian is killed by one of the company's self-driving cars, documents show Uber's autonomous vehicle program might've been struggling.
Stefan Sielaff waxes enthusiastic about Bentley's future electric car plans and leaves us to wonder what it might look like.
The watchdog agency alleges a scam by two brothers, Adam and Christopher Bowser, running the workshops business FBA Stores.
I've been at GDC all week, which means I haven't been able to keep a close eye on news. Lucky for me, there doesn't appear to have been much news to keep a close eye on in the first place. Which is to say: Yes, it was a slow news week.

Bethesda did announce a brand-new Elder Scrolls Online expansion though, plus Epic revived Paragon as a collection of assets for aspiring developers, Ubisoft finally dodged the Vivendi bullet, and rumors of a Modern Warfare 2 had me momentarily excited—until I heard there was no multiplayer. For shame, Activision.

This is gaming news for March 19 to 23.

Freebies I'm including this week's freebie mainly for novelty's sake. Most giveaways are stylish indie titles, old blockbuster action games, and the like. This week Humble's giving away a racing game, though! Okay, it's F1 2015, so not only is it old, it's also mediocre at best. Xbox controller support is essentially nonexistent too, which is another slight against it.

To read this article in full, please click here


It doesn't look much different from the 01 that debuted last year.

RELATED ARTICLES
The Cambridge Analytica controversy has lawmakers wondering whether it's time for a comprehensive data privacy law in the United States.

RELATED ARTICLES
HONG KONG (Reuters) - Smartphone maker Huawei Technologies Co Ltd [HWT.UL] said it has elected a new board in its first reshuffle since 2012, shedding some light on the company's succession plans following speculation about the retirement of founder Ren Zhengfei.
By Idrees Ali and Ben Blanchard WASHINGTON/BEIJING (Reuters) - A U.S. Navy destroyer carried out a "freedom of navigation" operation on Friday, coming within 12 nautical miles of an artificial island built by China in the South China Sea, U.S. officials told Reuters. The operation, which infuriated Beijing, was the latest attempt to counter what Washington sees as China's efforts to limit freedom of navigation in the strategic waters. China has territorial disputes with its neighbors over the area.



RELATED ARTICLES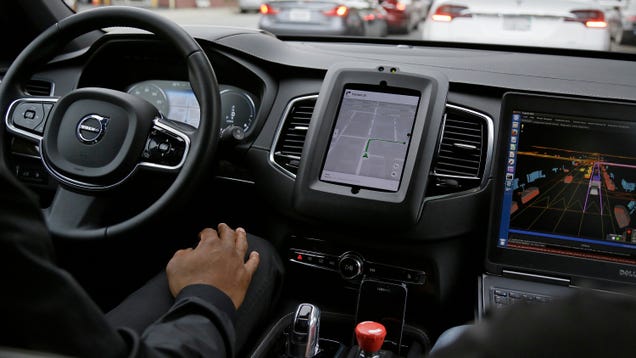 An autonomous Uber prototype killed a pedestrian in Arizona, and a recently released video shows its minder being caught completely unaware and the car itself doing seemingly nothing to avert the crash. But when you look at the company's extensive track record of being irresponsible, exploitative and downright scummy,…

Read more...


The V9 also packs in some AI photography-related smarts to help you get better shots.

RELATED ARTICLES
A 75-year-old Spanish businessman has died after being shot in the head in Mexico City, while a separate shooting in an upscale shopping mall on Monday led to the death of a young woman, authorities said. The shootings, which occurred in areas not generally marred by gun violence, were the latest incidents to weigh on the security record of the Mexican capital. Mexico City has tended to be less affected by the lawlessness plaguing sizeable stretches of the country.


Facebook's former VP of ads has weighed in on the ongoing disaster involving his company's apparent negligence in allowing data on as many as 50 million users to be used for nefarious purposes by Cambridge Analytica. In a post on (what else) Facebook, Andrew "Boz" Bosworth gave variations on the line we've come to expect from tech in these situations: They're not supposed to do that, and anyway how could we have known?
Google Duo, Google's cross-platform FaceTime-style video calling app, was today updated with a new video messages feature that's designed to allow users to leave video voicemails whenever someone doesn't pick up a call.



RELATED ARTICLES