Facebook will follow a long-held practice of the television and newspaper paper industry on Thursday and begin labeling political ads.

RELATED ARTICLES
The initial report by the National Transportation Safety Board on the fatal self-driving Uber crash in March confirms that the car detected the pedestrian as early as 6 seconds before the crash, but did not slow or stop because its emergency braking systems were deliberately disabled.

RELATED ARTICLES
You'll be able to buy it from Amazon, Best Buy and Walmart.

RELATED ARTICLES
Fujifilm delivers another stylish mirrorless camera for the phone-camera-doesn't-cut-it-anymore set.
A professor, a doctor, a police officer — these are just a few of the Twitter users President Trump has blocked in recent years.

RELATED ARTICLES
The report also claims that Uber's car could have stopped in time, but it wasn't set up to do that on its own.

RELATED ARTICLES
Avast has found that many low-cost, non-Google-certifed Android phones shipped with a strain of malware built in that could send users to download apps they didn't intend to access. The malware, called called Cosiloon, overlays advertisements over the operating system in order to promote apps or even trick users into downloading apps. Devices effected shipped […]
A Portland, Oregon family has claimed that their Amazon Echo recorded a conversation and then sent it to a random person on their contact list. Two weeks ago, the person -- an employee of the husband -- sent them audio files of their chats that he'd...

RELATED ARTICLES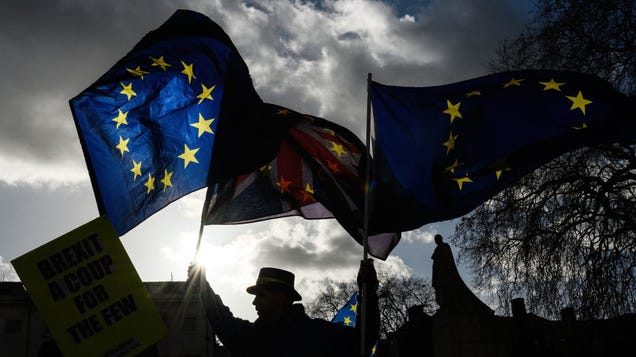 Instapaper has informed its European users that it will temporarily cut off their access to the platform starting today. The reason? This Pinterest-owned service needs more than the two years it had to comply with the European Union's new batch of privacy rules that go into effect on May 25. Sorry, Europe!

Read more...



RELATED ARTICLES
PARIS (Reuters) - Europe should set global standards for tougher regulation of digital technology, finding a way between an excessively lax United States and an over-restrictive China, French President Emmanuel Macron said on Thursday.
Starting this week, Facebook will begin asking users worldwide to review their privacy settings with a prompt that appears within the Facebook app. The experience will ask you to review how Facebook uses your personal data across a range of products, from ad targeting to facial recognition. This request to review Facebook's updated terms and […]
Now Shield users can more fully customize the home screen and access TV shows and movies directly.

RELATED ARTICLES
A federal judge on Wednesday ruled it was unconstitutional for Donald Trump to


The one-off keeps the Type R's turbo engine and will hit 62 mph in less than 6 seconds.

RELATED ARTICLES
The Facebook CEO spoke about his plans for governance at a Paris tech show as he concluded the Europe section of his apology tour.
Han Solo's film isn't a solo gig.
Facebook CEO Mark Zuckerberg developed a "malicious and fraudulent scheme" to misuse a huge amount of private data to pump up his company's bottom line and push out rivals, a lawsuit alleges.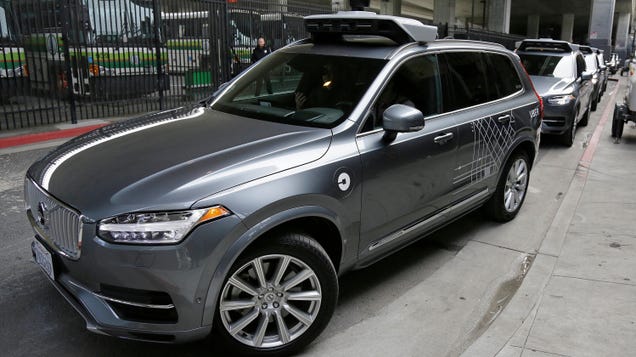 The self-driving car owned by Uber that fatally struck a woman in March detected her in the road about six seconds before the crash, according to a preliminary report from the National Transportation Safety Board, which also acknowledged delayed responses from the vehicle's automatic emergency braking system.

Read more...


BRUSSELS (Reuters) - The European Parliament distributed on Thursday what it called a first set of written replies from Facebook to oral questions put by lawmakers to CEO Mark Zuckerberg at a meeting in Brussels on Tuesday.
A family in Washington claims that their Alexa device recorded audio of a private conversation and sent it out to a random contact without warning.
Raise your hand if you used Vevo's apps instead of watching music videos on YouTube. Anybody? That's what we thought. Despite Vevo's effort to grow its brand through apps and its website, nothing quite clicked -- so it's killing them to re-focus on Y...

RELATED ARTICLES
Russia has denied planning a major cyberattack that would disrupt soccer's Champions League final this weekend. Ukraine's SBU security service said on Wednesday that malware infecting hundreds of thousands of routers was the work of Russian hackers p...

RELATED ARTICLES
YouTube has long been the key to Vevo's music syndication services, and in a blog post today, the company announced plans to focus even more on the site. The effort, which finds Vevo, "focused on engaging the biggest audiences and pursuing growth opportunities," also involves trimming away some of the elements it deems unnecessary to […]
Strel'na (Russia) (AFP) - French President Emmanuel Macron met his Russian counterpart Vladimir Putin on Thursday outside Saint Petersburg, with the Iran nuclear deal as well as conflicts in Syria and Ukraine on the agenda. The trip is Macron's first to Russia as president and follows a visit by German Chancellor Angela Merkel last week.


Put down that tinfoil hat and try one of these privacy tools instead.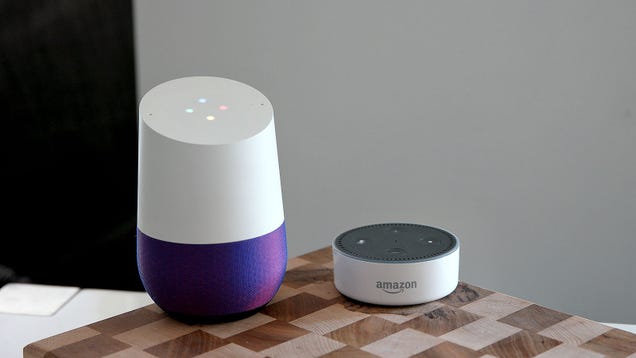 When Amazon launched the Echo back in late 2014, it kicked off one of the biggest trends in tech. Almost overnight, it seemed like every company wanted to get in on that sweet smart speaker action. However, largely because Amazon was first to market, the Echo has consistently been the top-selling smart speaker for the…

Read more...


Uber said emergency braking is not enabled while cars are under computer control

Following in the footsteps of companies like Facebook, Instagram, and Twitter, YouTube this week confirmed that it is "experimenting" with a way to organize its users Subscription Feeds that removes reverse chronological order and uses algorithms to "personalize" the video order. The news came from the @TeamYouTube Twitter account after it responded to a disgruntled user (via iGeneration).
— Team YouTube (@TeamYouTube) May 23, 2018


Facebook will start promoting a version of its privacy and data message around the world.

RELATED ARTICLES
The new features Google showed off at I/O 2018 will soon land on your Android devices if they haven't yet. According to 9to5google, smart text selection, style match and real-time results have started rolling out to people's Lens cameras. The new fea...
The serial entrepreneur's new project will let the public rate "the core truth" of news articles.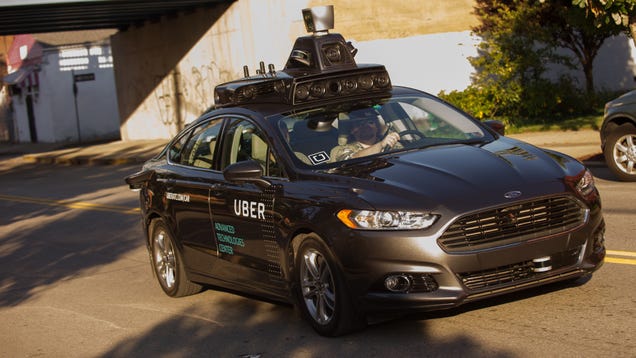 Following an announcement Wednesday that Uber will lay off about 300 employees and close up shop on its self-driving car testing operations in Arizona, the company revealed it would revive the program in Pittsburgh, Pennsylvania. Uber apparently did not bother to run that idea by the mayor of the city, as he was…

Read more...


At the very beginning, there were 15 startups. After a morning of incredibly fierce competition, we now have a winner. Startups participating in the Startup Battlefield have all been hand-picked to participate in our highly competitive startup competition. They all presented in front of multiple groups of VCs and tech leaders serving as judges for […]
Apparently, people in the European Union expected a payout from Facebook following the Cambridge Analytica data fiasco. "This was clearly a breach of trust," the social network said in a statement to Reuters. "However, it's important to remember that...


At CES 2017, Nividia promised that its G-Sync technology would be making its way to UHD HDR gaming monitors from the likes of Acer and Asus. Acer's Predator X27 finally went up for pre-order earlier in the week, and now Asus has announced its contender for the money's-no-object gamer - the ROG Swift PG27UQ.

.. Continue Reading Asus goes toe-to-toe with Acer for G-Sync HDR gaming monitor

Computers

4K UHD Asus Gaming HDR Monitor NVIDIA Acer's G-Sync HDR gaming monitor finally available for pre-order, and it's pricey Acer announces first Nvidia G-Sync-packing 4K gaming monitor
WorkFusion, a business process automation software developer, has raised $50 million in a new, strategic round of funding as it prepares to start adding new verticals to its product suite. The company's new cash came from the large insurance company, Guardian; health care services provider New York-Presbyterian, and the commercial bank, PNC Bank. Venture investor […]
An Uber car involved in a deadly crash in Arizona wasn't designed to automatically brake in case of an emergency, the National Transportation Safety Board said.
Anyone who spends even a few hours a week PC gaming needs a comfortable chair. While console gamers usually sprawl out on a couch, we the gamers of the PC are often stuck with office chairs unless we're willing to shell out hundreds of dollars. Today, Amazon's got a deal that will let you game like a pro without paying like a sucker.

The Essentials by OFM racing-style leather gaming chair in red is $68.84 right now. That's $21 off its most recent price, and about the same amount you'd pay for a regular desk chair.

To read this article in full, please click here


A couple of years ago, Spotify was slapped with a class-action lawsuit claiming that the service was effectively ripping off artists. Now, it looks like the music platform will be able to make all of the upset go away for the sum of $112.5 million. T...
The Acer Predator Helios 300 Special Edition didn't need to impress us. We already liked the Predator Helios 300 we reviewed in March—that was the entry-level version, which offered serious bang for buck.

We got our hands on the Special Edition at Acer's next@acer event in New York CIty on Wednesday, and it improves upon its more modest sibling in a number of ways. What we still don't know is how the price compares (we expect it to be higher than the base model's $1,100 cost), or when it'll ship (we expect within the next few months). 

The biggest change, as you can plainly see, is the chassis color scheme: white. White! With gold accents, no less! This throws down a shining gauntlet before the legions of black-and-whatever gaming laptops that have come before. This Special Edition is not afraid to stand apart. Acer's even issued matching headset, mouse, and backpack accessories for a fully coordinated look.

To read this article in full, please click here


TechCrunch is hosting its first ever Startup Battlefield in Paris. This morning, 15 startups competed for the coveted Best of Show award. They all pitched in front of three different panels of esteemed judges. Investors and tech leaders took some time to ask them some tough questions and understand what they're doing. Later today, finalists […]

RELATED ARTICLES

RELATED ARTICLES
Did you spend $79 for an iPhone battery replacement last year?

RELATED ARTICLES
To comply with Europe's General Data Protection Regulation, which goes into effect on May 25, internet companies have been updating their data policies. Here's how you can benefit.

RELATED ARTICLES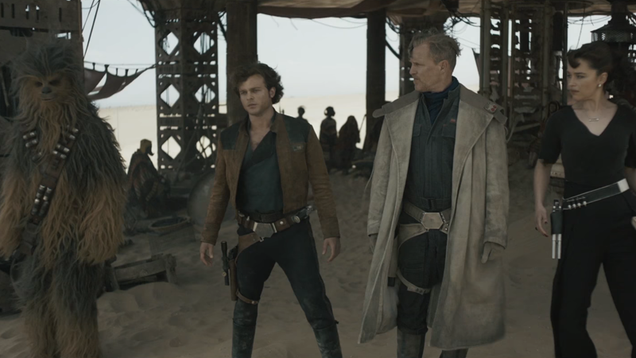 There's a new Star Wars movie out this week! The Last Jedi might still feel fresh in your mind, but Solo: A Star Wars Story hits theaters in just two days. Not been following all the news and reveals from the young Han Solo biopic? We've compiled all of the officially released info (no spoilers!) so you're fully…

Read more...


A commemorative coin released by the White House is drawing ire over its


Tesla CEO Elon Musk aired his frustration with the media on Wednesday, issuing a series of tweets calling out the "hypocrisy of big media companies" before floating the idea of starting a website which would allow the public to rate journalists.

RELATED ARTICLES
But will work for other stuff, too.
BRUSSELS (Reuters) - Facebook is unlikely to compensate the 2.7 million European users whose data was improperly shared with political consultancy Cambridge Analytica because sensitive bank account data had not been shared, the company said on Wednesday.
Google last week spelled out the schedule it will use to reverse years of advice from security experts when browsing the Web - to "look for the padlock." Starting in July, the search giant will mark insecure URLs in its market-dominant Chrome, not those that already are secure. Google's goal? Pressure all website owners to adopt digital certificates and encrypt the traffic of all their pages.

The decision to tag HTTP sites - those not locked down with a certificate and which don't encrypt server-to-browser and browser-to-server communications - rather than label the safer HTTPS websites, didn't come out of nowhere. Google has been promising as much since 2014.

To read this article in full, please click here


Civil rights organizations wrote a letter to Amazon CEO Jeff Bezos demanding the company stop selling its facial recognition technology, Rekognition, to the government.
Anyone with an iPhone 6 or later can get a new battery in their phone for $29. Here's how Apple's program works.
Uber and its drivers have been embroiled in a tug-of-war for years over stronger rights for the people ferrying passengers and food around for the company. Drivers want more protections and rights, while Uber has been reluctant to offer benefits. But...
The ghosts of the Meltdown and Spectre will haunt the computing industry for years to come. But now that the initial patching efforts for those CPU flaws are drawing to an end, Google and Microsoft have disclosed a related "speculative execution" attack dubbed Speculative Store Bypass, or simply Variant 4. (Meltdown and the two Spectre flaws were the first three variants.) Don't panic though.

Let's start with the bad news: Speculative Store Bypass affects Intel, AMD, and ARM chips, meaning mobile devices are also affected. But fortunately, Variant 4 attacks runtime languages in browsers like Chrome, Firefox, and Edge—just like one of the previous Spectre attacks. "Starting in January, most leading browser providers deployed mitigations for Variant 1 in their managed runtimes - mitigations that substantially increase the difficulty of exploiting side channels in a web browser," Intel's Leslie Culbertson says. "These mitigations are also applicable to Variant 4 and available for consumers to use today."

To read this article in full, please click here


The annual fire-sale event is approaching rapidly. Here are the details.
"It's about recognizing people, it's about tracking people"

Google is launching YouTube Music next week, shortly followed by YouTube Premium - a revamped version of its ad-free YouTube Red subscription service with a renewed focus on original programming. Announced on Wednesday in a blog post, the shake-up in services represents a splitting of the original YouTube Red subscription model, which gave users both ad-free music streaming and access to original video content for $10 a month.


Ford finally joins the booming subcompact SUV party with the 2018 EcoSport. Is it dressed to impress, or just too little, too late?