Mark Zuckerberg's new approach is causing unprecedented turmoil at Facebook, driving out several key executives and creating tensions with Chief Operating Officer Sheryl Sandberg.
No need to wait: The year's best deal on a PS4 is available now

RELATED ARTICLES
Black Friday is the best time to buy a new gaming console, and this year's deals have begun.
The launch of an Apple store on the Champs Elysees in Paris was greeted Sunday by a protest against the US multinational's controversial fiscal practices. The group had staged a sit-in at Apple's flagship Paris store in December 2017, and in February a French court declined to approve a ban on such actions following a request by the US computer giant. "We have come to celebrate in our own way the inauguration of Apple's Champs Elysees store, to remind people that Apple is one of the biggest tax evaders in the world," Attac spokeswoman Aurelie Trouve told AFP at the protest, which featured a brass band.



RELATED ARTICLES
New Amazon devices joined the Black Friday sale on Sunday, Nov. 18. Here's the full list of Echo, Fire, Kindle and other Amazon gear and their sale prices!

RELATED ARTICLES
Southeast Asia's internet economy is expected to exceed $240 billion by 2025, a joint study by Google and Temasek Holdings showed, a fifth more than previously estimated, as more consumers use their smartphones to go online. The latest report released on Monday adds new sectors such as online food delivery, as well as subscription music and video on demand. It estimated that the gross merchandise value (GMV) of the region's internet economy has reached $72 billion in 2018, rising 37 percent from the year earlier.



RELATED ARTICLES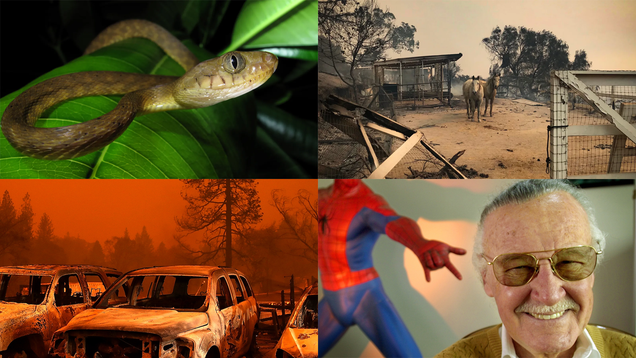 It might be the second half of November, but the wildfire season in California is now functionally approaching a 365-days-a-year crisis, with two massive blazes burning down huge swathes of the state. The Woolsey Fire and the Camp Fire are slowly approaching containment, but not before the former destroyed whole…

Read more...



RELATED ARTICLES
The return of Windows 10's October update wasn't welcome news for everyone. Microsoft says it's "working with Apple" to solve an iCloud for Windows bug that creates problems updating or syncing shared photo albums when using the latest Windows relea...
Rewatching "The Social Network," eight years later: What seemed like an underdog story at the time is now more of a warning.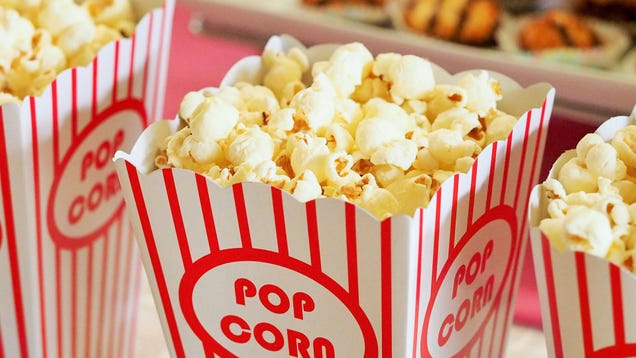 You can now add YouTube to your list of sites to scour for free movie streaming, as the video-sharing giant has now added no-cost, ad-supported films to YouTube Movies.

Read more...


Sweet, wide-eyed Mark Zuckerberg swears he didn't know anything.


Earlier in November, Barnes & Noble unveiled the Nook Tablet 10.1, a slate whose main appeal is its sheer value for money -- $130 gets you a 1,920 x 1,200 screen and 32GB of expandable storage. However, it may be the just-released accessories for...
Walmart comes out swinging for Black Friday -- with some sale prices already available.
ARM-based Windows 10 devices have improved in performance, but the software is another story -- without official tools to write native 64-bit ARM apps, it's been difficult to help these machines reach their potential. That shouldn't be an issue afte...
ATLANTA (AP) — The Latest on Georgia's elections (all times local):



RELATED ARTICLES
Looking for a new game to play on your phone or tablet? Here are our picks of the best mobile games.
Britain's opposition Labour leader Jeremy Corbyn said on Sunday that a second Brexit referendum was an option for the future rather than today. Labour has said it will not support Prime Minister Theresa May's Brexit agreement in an upcoming vote in parliament, and some in the party have backed calls for a referendum on the deal. What's the question going to be?" Corbyn told Sky News.


These are unequivocally the best Android games on the planet.
ATLANTA (AP) — The Latest the campaign for Georgia governor (all times local):


"Recent reports indicating that the U.S. government has made a final conclusion are inaccurate," State Department spokeswoman Heather Nauert said in a statement. "There remain numerous unanswered questions with respect to the murder of Mr. Khashoggi." Nauert said the State Department will continue to seek facts and work with other countries to hold those involved in the journalist's killing accountable "while maintaining the important strategic relationship between the United States and Saudi Arabia." Trump, while flying to California on Saturday, discussed the CIA assessment by phone with the agency's director, Gina Haspel, and Secretary of State Mike Pompeo, White House spokeswoman Sarah Huckabee Sanders told reporters. The CIA had briefed other parts of the U.S. government, including Congress, on its assessment, sources told Reuters on Friday, a development that complicates Trump's efforts to preserve ties with the key U.S. ally.



RELATED ARTICLES
What's worth playing in virtual reality? Here are all our favorites.
From motherboards to scarves for your mother, Newegg brings it for 2018.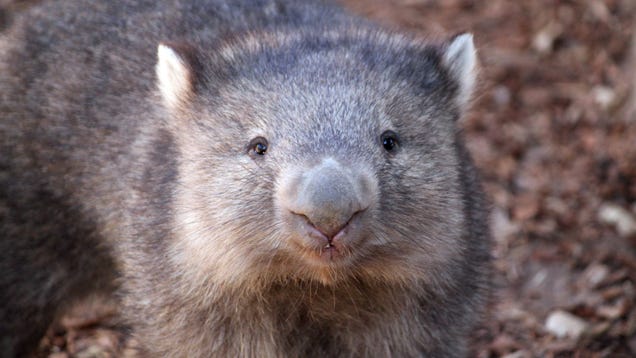 A bold team of scientists has delved into the mystery of cube-shaped wombat poop, uncovering the physiological processes involved in this unique digestive trick.

Read more...


Everything from cheap laptops and tablets to the new Google Home Hub.
The Trump administration's Middle East strategy to isolate and contain Iran is jeopardized by Saudi Arabia's brazen slaying of a dissident journalist and Turkey's determination to exploit the crisis for its own gain.


Completing someone else's thought is not an easy trick for A.I. But new systems are starting to crack the code of natural language.
Microsoft's deepening relationship with Amazon's Alexa now extends to its stores. WalkingCat and others have noticed that Microsoft is carrying both the new Echo Dot and the regular Echo in its online and retail stores. The company isn't just suppo...
Fitbit, Apple Watch and Samsung -- we take a look at some of the best deals on wearables ahead of Black Friday.
Upgrade your kitchen or make laundry day more fun with our favorite deals on kitchen gadgets and large appliances.
The best deals on consoles, controllers, headsets, and other gaming gear for Sony, Microsoft, or Nintendo fans.
The tech industry has had so many screwups this year, it's hard to keep track. But with CNET's 2018 edition of Tech Turkeys, we're gonna try.
This year's sky-high component prices made it more expensive to build PC, but relief is finally in sight. Black Friday is once again bringing low prices on components, sweet combo and bundle deals, and extras like free video games.

Now is a great time to roll a new rig, so like in 2016 and 2017, I wanted to see how cheap we could go using Black Friday deals. To my surprise, you can build 2nd-generation Ryzen system that's FreeSync-ready and includes Windows for an astonishing $272.

To read this article in full, please click here


How deep can these phones really go?
To increase Oklahoma's tech workforce, the organization Tulsa Remote is offering cash and the promise of a cheap lifestyle.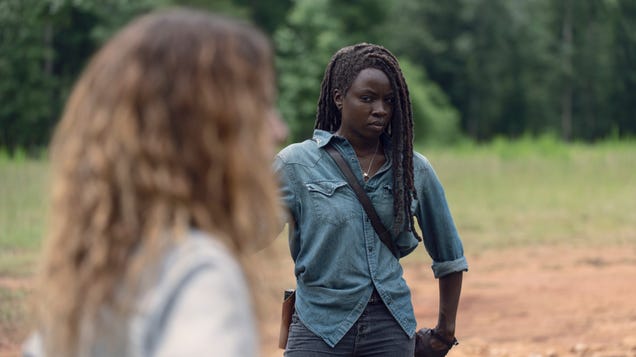 Well, here's the good news: After last week's troubling, backpedaling, post-Rick, post-timeskip "premiere," The Walking Dead regained some of its footing tonight to produce a perfectly fine, if not particularly memorable episode. The bad news is that something's wrong with Michonne, and it's kind of a bummer.


Read more...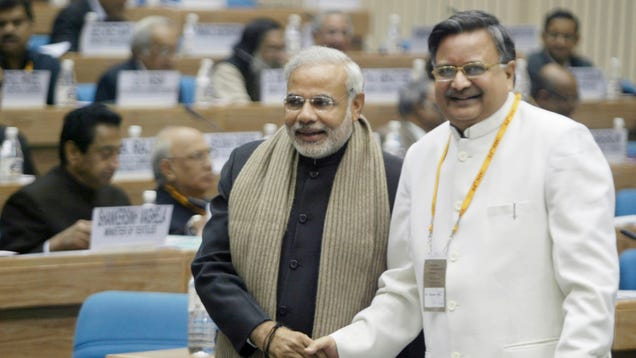 India's right-wing, arch-nationalist Bharatiya Janata Party (BJP) is using government-subsidized cell phones that have been handed out to millions of people as a campaign tool, the New York Times reported on Sunday, with the BJP using a $79 million free-phone program in the state of Chhattisgarh to appeal directly to…

Read more...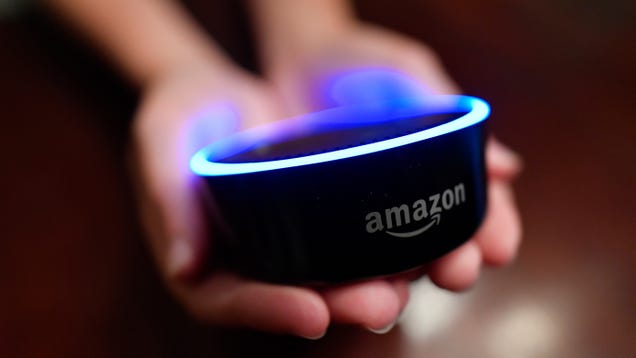 Microsoft's Cortana assistant is reportedly becoming more of an assistance aide than a standalone service, being moved from Microsoft's AI Research department to its Experiences & Devices Team and working with Amazon to pair it with the latter company's Alexa technology. Now, per Engadget, Microsoft seems to be…

Read more...


This HP laptop (with a Core i7 CPU and 1TB hard drive) is one of the best computer deals we've seen.
Just days after using a manufactured scandal targeting CNN correspondent Jim Acosta to call for reporters to show more "decorum" in the White House, the president of the United States essentially has called a sitting congressman a piece of shit on social media.

Read more...


No need to wait until Thanksgiving -- some great Target deals are available in-store and online right now.
YouTube is borrowing a page from Vudu's playbook, in a manner of speaking. AdAge has confirmed that the Google video service quietly started adding free, ad-supported movies to its "Movies & Shows" section in October. The roughly 100-title collec...
The social network is already under fire for a series of scandals, including election meddling and data privacy. Now, its top leaders have come under the microscope.
William ("Whurley") Hurley Contributor Share on Twitter William Hurley, commonly known as whurley, is an American entrepreneur and the founder of Chaotic Moon Studios, Honest Dollar, and Equals: The Global Partnership for Gender Equality in the Digital Age. He is currently chairing the Quantum Computing Working Group for the IEEE Standards Association (IEEE-SA), and is […]
Disney's new Star Wars theme park experience will open in 2019. Here's what we know.
How deep can these phones really go?
Super Smash Bros. Ultimate is coming, and you'll need to either get a Switch to play it on or a bundle of games to pair with it.
Walmart comes out swinging for Black Friday -- and the sale prices start Wed., Nov. 21.
It's bad enough when your email inbox gets inundated with subscriptions and promotions you forgot you ever signed up for, but now Microsoft is thinking about injecting advertisements right into your inbox. According to Windows news site Aggiornamenti...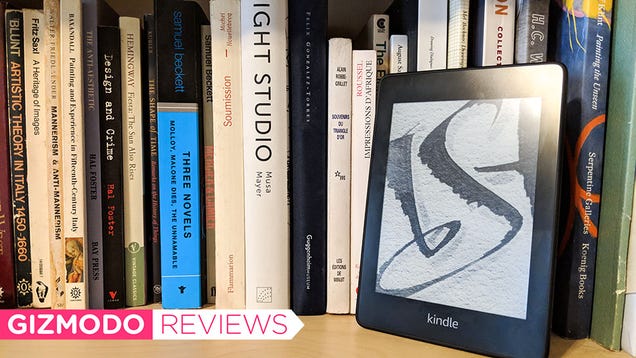 I've been using successive iterations of the Kindle Paperwhite for five years now, and yes, the new one is better than the ones that came before. It's slightly smaller, and slightly lighter, and even a little bit brighter too. Plus it's waterproof!


Read more...


The US government realizes the high stakes of the quantum computing race.
Microsoft and Amazon have released a public preview of the integration of their Cortana and Alexa voice assistants. Cortana will be available on amazon Echo devices, while Alexa will be available on Windows 10 devices and on Harman Kardon Invoke speakers. "Our ongoing goal has been to make Cortana your intelligent assistant, wherever you need assistance," a Microsoft spokesperson said.