Union Pacific (UNP) closed at $225.16 in the latest trading session, marking a 1.73% move from the prior day.

RELATED ARTICLES
S&P 500 gains 2% over past five days as company results temper fears of inflation

RELATED ARTICLES
Dow Jones Futures: Microsoft, Tesla Rival Xpeng Are Buys In Market Rally; Bitcoin ETF Launching  Investor's Business DailyDow jumps 380 points Friday, posts winning week after strong start to earnings season  CNBCS&P 500 sees biggest weekly rise since July as stocks rally on earnings  MarketWatchStocks rally as Goldman Sachs earnings boom, retail sales surprise  Fox Business

RELATED ARTICLES
Microsoft Corp. is shutting down LinkedIn in China, but its other businesses there—the Bing search engine, Teams videoconferencing, Azure cloud computing and Office 365—will remain to deal with Chinese authorities' tighter regulations.

RELATED ARTICLES
Freight bellwether J.B. Hunt Transport Services Inc. expects bottlenecks at West Coast ports to intensify heading into the holidays, with congestion continuing to snarl labor-strapped logistics networks and strong shipping demand extending into 2022.

RELATED ARTICLES
A second consecutive month of unexpected retail-sales growth and more sterling earnings from the financial sector gave Wall Street a lift Friday,

RELATED ARTICLES
American families and businesses are changing their habits as they increasingly believe high prices are here to stay.

RELATED ARTICLES
Rally threatens to compound property sector debt crunch sparked by Evergrande woes
Meme stocks closed mixed on Thursday, but retail investors appear to be finally jumping in with the gusto on so-called direct registration.
U.S. retail sales rose in September, defying predictions of a slowdown.

RELATED ARTICLES
The pandemic and ESG could support M&A activity over the next couple of years.

RELATED ARTICLES
In a town-hall-style meeting on Friday, Ted Sarandos, a co-chief executive of Netflix, faced criticism from staff over Mr. Chappelle's "The Closer."

RELATED ARTICLES
Dow Jones Sharply Higher, Nasdaq Rises; Growth Stocks Lag Amid Rising Treasury Yield  Investor's Business DailyDow jumps 380 points Friday, posts winning week after strong start to earnings season  CNBCStocks rally as Goldman Sachs earnings boom, retail sales surprise  Fox BusinessS&P 500 in Second-Weekly Win as Bulls Feast on Bullish Earnings, Data By Investing.com  Investing.com
Arctos Sports Partners has raised more than $3bn for its debut fund and co-investments targeting stakes in sports franchises.

The post Sports franchise PE specialist Arctos raises over $3bn for debut fund, co-investment capital first appeared on AltAssets Private Equity News.

]]

RELATED ARTICLES
Moderna asked the Food and Drug Administration in June to expand use of the company's Covid-19 vaccine to 12-to-17-year-olds, but the agency has held off while it looks into the risk of myocarditis, a rare heart condition.

RELATED ARTICLES
Gold futures settled lower on Friday, pressured by strength in Treasury yields and U.S. benchmark stock indexes, but prices still saw a modest gain for the week, the strongest advance in six weeks. Gold gave back most of its gain for the week on Friday, "with investors choosing the racier equity markets over the haven asset," said Fawad Razaqzada, market analyst at ThinkMarkets. The metal "remains stuck inside its existing ranges as investors wonder whether bond yields and the dollar will resume higher," with the Federal Reserve seen tapering its bond purchases program in mid-November or mid-December," he said. "Other investors will be happy to buy the dips as the metal is considered to be a good hedge against inflation." December gold declined by $29.60, or nearly 1.7%, to settle at $1,768.30 an ounce. Prices based on the most-active contract rose 0.6% for the week, the biggest weekly rise since the week ended Sept. 3, FactSet data show.

Market Pulse Stories are Rapid-fire, short news bursts on stocks and markets as they move. Visit MarketWatch.com for more information on this news.


Key to Biden's Climate Agenda Likely to Be Cut Because of Manchin Opposition  The New York TimesHow La Niña may impact winter weather in the US  NPRLa Niña 'to emerge shortly,' NOAA says: Here's what it means for winter  KRON4September 2021: Earth's 5th-warmest September on record  Yale Climate Connections
If approved, Grayscale's ETF would be another step in the legitimization of the nascent crypto asset class.
Years of negotiations have produced an agreement to overhaul the global tax system in ways that will change where and how some of the world's largest companies are taxed. Getting almost 140 nations on board was a huge breakthrough, but the fight isn't over.
Netflix fires employee for leaking data about controversial Dave Chappelle special  EngadgetNetflix just fired the organizer of the trans employee walkout  The VergeNetflix Fires Employee for Leaking Financial Info on Dave Chappelle's 'Sticks & Stones' Special  Yahoo EntertainmentOpinion | Chappelle's Netflix Show Just Isn't Funny  The New York Times
Biden press secretary Jen Psaki may have violated ethics law with comment on Virginia race, watchdog says  CNBCPsaki refers to climate change as a 'crisis' after failing to do so for the border  Fox NewsKayleigh McEnany Attacks Jen Psaki With 'Least Self-Aware Tweet Ever Written'  Yahoo NewsWatchdog files Hatch Act complaint against Jen Psaki over comments on Virginia governor's race  CNN
Indiana family said their two young children got two full adult doses of the Pfizer COVID-19 vaccine instead of influenza shots.

RELATED ARTICLES
More than 10,000 workers for John Deere, one of the nation's largest makers of farm and construction equipment, are on strike as the the company is seeing record profits, and U.S. unions flex power.
Bitcoin jumped and one analyst got a little more bullish on crypto stocks today.
Dow finishes up over 380 points Friday as stocks score weekly gains
Can you predict in your 50s where you'll be in your 80s?

RELATED ARTICLES
Richmond Fed President Thomas Barkin said he's on board with reducing the amount of economic help the central bank is providing.
These two companies recently raised their guidance and expect plenty of growth ahead.
Gold futures fall early Friday, on pace to halt a three-session rise, as Treasury yields and stocks rise.
Your retirement plan needs to take a holistic approach. Because there are so many decisions to make, it's easy to get lost in the weeds. Follow these six signposts to find your way.
Are there ways other than raising salaries to find and keep good hospitality workers? What are some tips for someone looking to switch to a project management career? SHRM President and CEO Johnny C. Taylor, Jr., SHRM-SCP, answers HR questions each week for USA Today.
Buttigieg brushes back Carlson comments on paternity leave  POLITICOPete Buttigieg has been on paternity leave amid Biden supply-chain crisis  New York Post 'Mayor Pete' documentary: Pete Buttigieg takeaways  IndyStarJoe Concha: Pete Buttigieg is in over his head on the supply chain crisis. Here's why  Fox News

RELATED ARTICLES
The first U.S. bitcoin ETF looks set to debut next week from ProShares Trust
The first bitcoin futures ETF in the U.S. is set to begin trading next week  CNBCProShares Bitcoin ETF slated to debut on Tuesday  CNBC TelevisionBitcoin tops $60,000 as investors bet on ETF approval  CNNBitcoin ETFs Are Almost Here  BloombergBitcoin ETFs may finally make their debut to the trading public next week  CNBC
Goldman Sachs CEO Says Wage Inflation Is Spreading Through Economy  BloombergJim Cramer: The money Goldman Sachs is making is 'extraordinary'  CNBC TelevisionGoldman Sachs crushes analysts' estimates on strong investment banking and trading results  CNBCMaybe Goldman Sachs Should Take the Rest of the Year Off  BloombergGoldman Sachs, the Dow's top stock of 2021, continues to impress  CNN
These are the stocks posting the largest moves in midday trading.

RELATED ARTICLES
Virgin Galactic delays its initial commercial launch as Blue Origin celebrates a triumphant flight this week.
The University of Michigan's gauge of consumer sentiment fell to a preliminary October reading of 71.4 from a final September reading of 72.8. Economists polled by the Wall Street Journal expected a reading of 73.
Record profits follow similar dealmaking frenzy-driven results at Citigroup, Morgan Stanley and BofA
Even the cloud computing universe hasn't been spared.
SIFMAThe Federal Reserve system remains focused on maintaining "flexible and adaptable" policy implementation, a New York Fed official said Thursday, without offering any fresh details about the central bank's forthcoming plans to taper monthly bond purchases.Officials are continuing to work on ways to improve the resiliency of the U.S. Treasury market, while also keeping their eye on technological innovations and the approaching end of LIBOR, or the London Interbank Offered Rate, said Lorie Logan, an executive vice president in the markets group of the New York Fed. The comments were made during a videoconference to the Money Marketeers of New York University.Her comments came as Fed policy makers are preparing to pull back soon on $120 billion in monthly bond purchases, which were intended to support the economy. Minutes of the Fed's September meeting, released Wednesday, show that officials had discussed a plan to begin tapering those purchases in mid-November or mid-December. The discussion was around reducing asset purchases by $15 billion per month, although several policy makers preferred a more rapid pace.Strong inflation readings this week are raising concerns that the Fed might be pulling back on easy policy just as U.S. economic growth may be stagnating, and policy makers could be forced to lift interest rates by too much down the road, analysts say. Over the past two days, most yields have trended downward despite data showing that U.S. wholesale prices rose sharply in September, and headline consumer prices climbed by a greater-than-expected 5.4% year-over-year rate.On Thursday, Treasury yields remained lower across the board after Logan's speech, with the 10-year rate BX:TMUBMUSD10Y hovering around 1.52%. Stocks were higher, though, with the Dow industrials DJIA rising by more than 400 points and the S&P 500 SPX and Nasdaq Composite COMP indexes each rising by more than 1.5%. Since the COVID-19 pandemic that struck the U.S. early last year, the
The benchmark U.S. index rose 1.7 percent following a broad-based surge in share prices of materials, tech and health care companies.

RELATED ARTICLES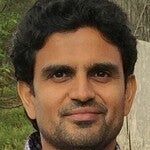 Facebook hopes to make it easier to get work done within Workplace via new productivity features — some natively built, others from third parties — and other changes it has in mind this year for Workplace, its enterprise social network. 

The Workplace platform, which jettisoned its free tier last month, had grown to 5 million paid users as of last May, including a roster of enterprise customers such as Nestle and Walmart in the four-and-a-half years since its launch.

Facebook Workplace Ujjwal Singh, head of product at Facebook Workplace.

To read this article in full, please click here