Olivier Douliery-Pool/GettyAfter a week of statements, clarifications, and the use of a double negative in the aftermath of President Trump's Helsinki summit with Russian President Vladimir Putin, the Republican National Committee thinks that Trump supports the intelligence community and was tough on Russia by standing with Ukraine and NATO.

The Committee's talking points, reviewed by The Daily Beast, assert that the president "accepts the conclusion of the U.S. intelligence community that Russia meddled in the 2016 election," despite Trump expressing the opposite sentiment during his press conference with Putin on Monday.

"My people came to me, [Director of National Intelligence] Dan Coats came to me and some others and said they think it's Russia. I have President Putin. He just said it's not Russia. I will say this. I don't see any reason why it would be..." Trump said while standing beside the Russian president in Helsinki. "So I have great confidence in my intelligence people, but I will tell you that President Putin was extremely strong and powerful in his denial today."

Read more at The Daily Beast.

Got a tip? Send it to The Daily Beast here



RELATED ARTICLES
Neilson Barnard/GettyRob Reiner doesn't mince words when describing our national state of affairs: "Never before in our country's history has the truth been more under attack, and the press under attack. Just yesterday, [Trump] called the press, again, the enemy of the people. That's the classic authoritarian playbook, right there. We're living in a time that's really crazy."

Such political outspokenness isn't uncommon for the 71-year-old director and actor, who's spent the past two years making his feelings well known about Donald Trump. Those sentiments can also be felt, just below the surface, in his new film Shock and Awe, which—as its title implies—is about the last time journalists were tasked with investigating a president's controversial conduct: the 2003 Iraq War. Focused on the efforts of real-life Knight Ridder reporters Jonathan Landay (Woody Harrelson) and Joe Galloway (James Marsden) to expose the Bush administration's deceptions about weapons of mass destruction, it's a saga of journalistic courage and integrity in the face of corrupt duplicity. Co-starring Jessica Biel, Milla Jovovich, Tommy Lee Jones and the filmmaker himself as Knight Ridder editor John Walcott, Reiner's righteous ripped-from-the-headlines drama plays like a kindred spirit to Tom McCarthy's Oscar-winning

RELATED ARTICLES
The House minority leader called the Russian leader a 'tyrant' and said it was 'beyond belief' that President Trump would invite him to Washington.

RELATED ARTICLES
The UK and EU agree there should be no hard border post-Brexit, but are at odds on how to achieve it.



(Top headline, 1st story, link) Related stories:
MUELLER SUBPOENAS MANHATTAN MADAM...



Advertise here



RELATED ARTICLES
It's official: The 2020 Republican National Convention will take place in Charlotte, North Carolina.

RELATED ARTICLES



(Third column, 4th story, link) Related stories:
Trump Digs In Against Criticism on Multiple Fronts...



Advertise here



RELATED ARTICLES
MARTIN DIVISEK/EPA-EFE/REX/ShutterstockLONDON—Steve Bannon plans to go toe-to-toe with George Soros and spark a right-wing revolution in Europe.

Trump's former White House chief advisor told The Daily Beast that he is setting up a foundation in Europe called The Movement which he hopes will lead a right-wing populist revolt across the continent starting with the European Parliament elections next spring.

The non-profit will be a central source of polling, advice on messaging, data targeting, and think-tank research for a ragtag band of right-wingers who are surging all over Europe, in many cases without professional political structures or significant budgets.

Read more at The Daily Beast.

Got a tip? Send it to The Daily Beast here


U.S. lawmakers cut measures from a defense bill that would have reinstated sanctions on China's ZTE Corp, abandoning an attempt to punish the company for illegally shipping U.S. products to Iran and North Korea.
President Donald Trump's former personal attorney, Michael Cohen, secretly made a recording of his conversation between himself and the future President discussing payments to former Playboy Playmate Karen McDougal, who has alleged an affair with Trump, The New York Times reported Friday.
A White House news release issued Friday morning touted praise for Supreme Court nominee Brett Kavanaugh from his former law students on his prowess as a professor -- as well as his hair.

RELATED ARTICLES
U.S. lawmakers who reached an agreement on a must-pass defense bill cut from the legislation a measure that would have made it harder for the president to undo sanctions slapped on China's ZTE Corp, a congressional source said on Friday.
Mark Wilson/GettySalem Radio Network, a national right-wing news and talk radio operation that's home to prominent conservative voices such as Hugh Hewitt and Lou Dobbs, is looking to bring on Sebastian Gorka, the controversial, firebrand ex-Trump adviser, as one of its new hosts.

According to four sources with knowledge of the situation, the ousted White House official and Steve Bannon ally has been in talks with Salem, which recently approached him about joining their lineup as one of the daily on-air personalities. It is not clear if any deal has been inked or if Gorka has made a final decision yet. Salem did not immediately respond to requests for comment on this story.

When reached for comment by The Daily Beast on Friday early evening, Gorka would not say whether he will join the right-leaning media outfit. Instead, he berated the reporter for referring to him by his first name, "Sebastian," adding: "You don't fucking know me."

Read more at The Daily Beast.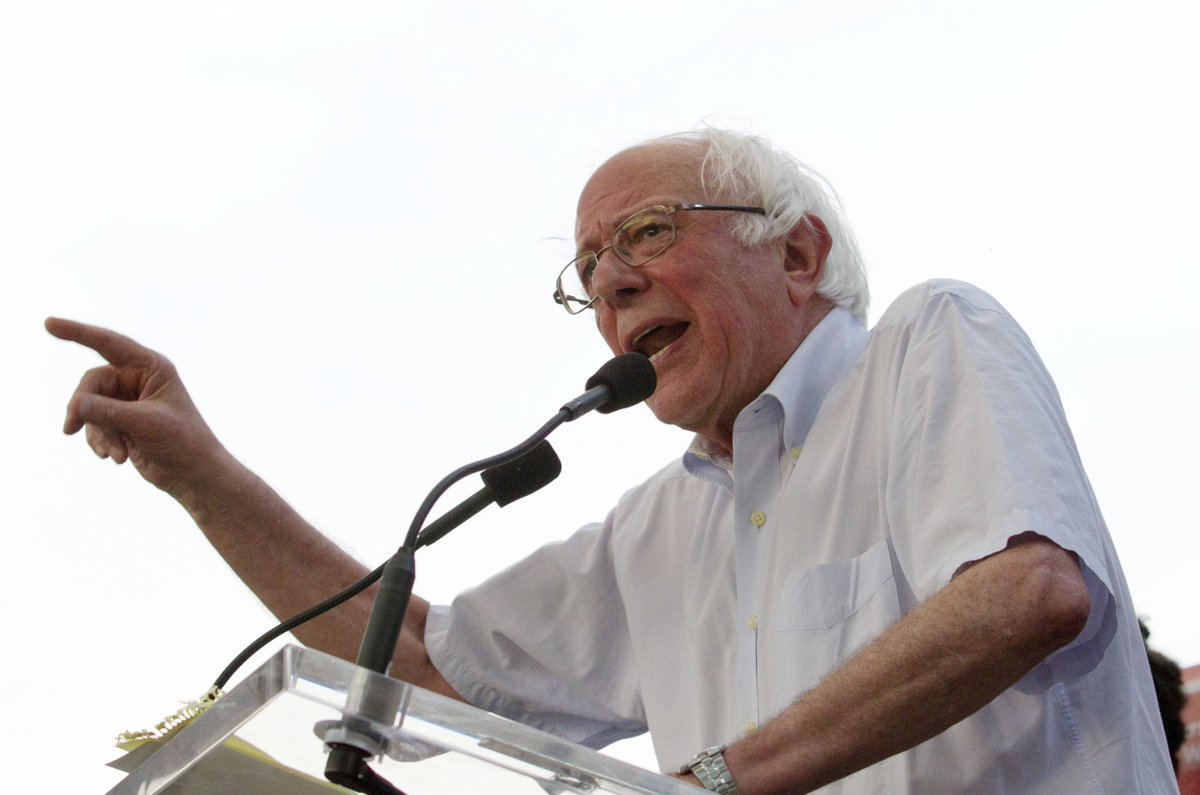 (First column, 4th story, link)


Advertise here



RELATED ARTICLES
If AMI told Trump or Cohen that they planned to bury the story, that's a problem.
Donald Trump's legal team and close allies are increasingly concerned that the President's widely panned performance standing next to Russian President Vladimir Putin earlier this week could strengthen the hand of special counsel Robert Mueller at a critical time.
Republican National Committee members appear unfazed by President Trump's controversial summit with Russian President Vladimir Putin, arguing the backlash won't end up hurting the party in the midterms.
Photo Illustration by The Daily BeastWhen Robert Mueller's grand jury handed down an indictment against 12 Russian intelligence officers last week, one name in the 29-page document was instantly familiar to security experts who've been on the trail of one of the Internet's most notorious hacker groups.

Known variously as Fancy Bear, Sofacy, Pawn Storm, Strontium, Tsar Team, Sednit, and APT28, the Russian hackers that did the intrusions for the Kremlin's election interference campaign have been active for 12 years, breaching NATO, Obama's White House, a French television station, the World Anti-Doping Agency and countless NGOs, and militaries and civilian agencies in Europe, Central Asia and the Caucasus.

For nearly as long, security researchers have been hot on Fancy Bear's tracks. Without Mueller's access to spy agency intel, the researchers know the hackers by their fruits —the methods they use, the maze of covert servers undergirding their campaigns, and, most of all, their code. Where some other state-sponsored attackers prefer off-the-shelf malware, Fancy Bear is known for mostly staying in-house, developing and continuously improving dozens of purpose-built tools. Whenever one of those programs gets captured in the wild, researchers pick it apart for new insights into the Fancy Bear's methods.



RELATED ARTICLES
Rep. Ted Yoho, a Florida Republican who has been a staunch supporter of President Donald Trump, said the US should "absolutely not" invite Russian President Vladimir Putin to Washington.
Ohio State University announced Friday that more than 100 of its former students have come forward to accuse a former team doctor of sexual misconduct.
It's hard to avoid hyberbole when it comes to Donald Trump. The President himself constantly engages in braggadocio about the biggest this or the worst that. He lives in a world of extremes and, therefore, the way that he is covered tends to favors the extremes as well.
Secretary of State Mike Pompeo said a second meeting between President Donald Trump and Russian President Vladimir Putin would be "all to the good."
Controversy over whether OSU athletic coaches knew about Strauss's alleged conduct has ensnared Rep. Jim Jordan (R-Ohio), an influential conservative lawmaker.
The Supreme Court nominee's opinion in the 2011 case and other decisions indicates he may be skeptical of restrictions on money in politics.
The policy gap on Russia between the president and his administration's intelligence and national security agencies appears to be growing wider.



(First column, 5th story, link) Related stories:
Indicted Russian Company Cites Nominee's Decision...
Overturning Roe v. Wade would send issue back to states. Then it gets complicated...



Advertise here





(Third column, 9th story, link)


Advertise here


A discussion in his home state underscored the difficult decision the West Virginia senator and other red-state Democrats must make.
Secretary of Defense James Mattis criticized Turkey for its "authoritarian drift" and its record on human rights but still wants the NATO ally to receive the F-35 Joint Strike Fighter, according to a letter to a senior lawmaker on Capitol Hill.
Russia hurt him, Comey helped him, but the Constitution put him in office.

RELATED ARTICLES
The British Museum and the Museum of London are in discussions to own the balloon, but the people behind it want it to tour worldwide.
Trump and Cohen talked about paying Karen McDougal. Regardless of whether anything damning was said, it's ominous.
The Conservative Chief Whip refused to be drawn on questions about a pairing controversy.



(First column, 6th story, link) Related stories:
Obama Attacks Wealthy For Big Houses Before Returning To His $8 Million Mansion!
PLAN B: Where Super-Rich Go to Buy Second Passport...
ASTON MARTIN flying car could hit 200 mph...



Advertise here





(Second column, 6th story, link) Related stories:
POLL: TRUMP APPROVAL 44%...



Advertise here


When Leah Griffin was raped in 2014, she immediately went to the closest hospital to have a rape kit done - the first step, she thought, in prosecuting the man who assaulted her.
But there are a lot of buts for Democrats in The Fix's latest Friday Line Senate rankings,
We discuss the psychological impacts family separation has on young children with Nancy Burke, psychoanalyst and a co-chair of the Psychotherapy Action Network, which helped publish a pamphlet aimed at helping immigrant parents separated from children. She's on the faculty with the Chicago Center for Psychoanalysis and Feinberg School of Medicine at Northwestern University and says the trauma children are experiencing in detention "freezes them in time" and takes away their ability to express themselves.

RELATED ARTICLES
The Trump administration has less than a week to meet a court-ordered deadline to reunite children and parents separated at the U.S.-Mexico border under its "zero tolerance" policy. This comes as advocates say some migrant children have been released from federally contracted shelters with scabies and lice. In Illinois, officials are investigating the Chicago nonprofit Heartland Alliance over allegations it housed children separated from their parents at the border, with many of the children reportedly suffering abuse and neglect. We speak with Reveal reporter Aura Bogado, who has exposed a second office used by military contractor MVM to hold migrant children. This time, the children had to bathe in bathroom sinks.
Theresa May insists her chief whip made an "honest mistake" when he told an MP to break a vote pact.
GettyAs lawmakers from the House and Senate hammer out the details of a major defense spending bill, the Chinese government is quietly pushing Congress to remove language that it deems "negative" towards Beijing, The Daily Beast has learned.

Hong Lei, the consul general of the Chinese consulate in Chicago, sent a four-page letter dated June 26 to U.S. Rep. Randy Hultgren (R-IL) objecting to nine sections in the House version of the 2019 National Defense Authorization Act (NDAA), including sections relating to missile defense exercises, Arctic policy, Chinese tech giants Huawei and ZTE, Taiwan, Hong Kong, Chinese meddling in democracies, and Beijing-funded Confucius Institutes.

Hong also criticized the NDAA's designation of China as a U.S. "strategic competitor," saying that the term reflected a "cold-war and zero-sum game mentality," according to a copy of the letter reviewed by The Daily Beast.

Read more at The Daily Beast.

Got a tip? Send it to The Daily Beast here


"Sean, we're getting killed in the media."
Photo Illustration by Kelly Caminero/The Daily BeastPresident Donald Trump has repeatedly defended his extraordinary performance at a summit with Russian President Vladimir Putin on Monday in Helsinki, dismissing the "many haters" who wanted to see "a boxing match."

Americans are far from convinced, according to a new Daily Beast/Ipsos poll.

Nearly half of the respondents (49 percent) said they agreed with assessments that Trump's performance at the summit could be described as "treasonous." That included 21 percent of Republican respondents. By contrast, a mere quarter (27 percent) of respondents disagreed with the assessment of treasonous behavior.

Read more at The Daily Beast.

Got a tip? Send it to The Daily Beast here


Photo Illustration by Elizabeth Brockway/The Daily BeastOnce again, Donald Trump has crossed what had seemed an inviolable political line, and once again his former top strategist Steve Bannon says the party can either follow the new path he's blazing to be victory or be left behind.

Multiple West Wing officials who spoke to The Daily Beast this week, following the president's widely panned summit with Vladimir Putin in Helsinki, compared the mood in the White House to that after other notoriously chaotic episodes of the Trump era. One source half-joked they'd been "triggered" into a flashback of the Charlottesville atrocity, when the president refused to unequivocally condemn violent Nazis.

The gloom was more pronounced outside the walls of 1600 Pennsylvania Avenue where GOP lawmakers and top party fundraisers fretted that the fallout of Helsinki—alongside the president's seeming penchant for damaging political drama—could undermine the party's hopes to retain control of the House.

Read more at The Daily Beast.

Got a tip? Send it to The Daily Beast here


The Republican-controlled Senate Finance Committee approved President Donald Trump's nominee to head the Internal Revenue Service on Thursday, despite Democratic opposition driven by a new Trump tax policy that protects "dark money" political donors.
Theresa May rejects claims from a Tory MP that her policy was now that "Brexit means Remain".
Mass protests are expected to greet Donald Trump as he arrives for his first visit to Britain as president. In London, protesters will float a 20-foot-long giant baby Trump blimp outside Parliament. The balloon depicts the president as an angry orange baby, wearing a diaper and clutching a cellphone, ready to tweet. In a press conference this morning, Trump said he is "fine" with the mass protests planned in the country and that Britons like him "a lot." In London, we speak with Sheila Menon, social justice activist and one of the organizers behind the Trump baby blimp. And in Oxford, we speak with George Monbiot, a British journalist and author. His latest book is titled "Out of the Wreckage: A New Politics for an Age of Crisis."
There were heartbreaking scenes at the court-ordered reunions of migrant families that had been separated for months. The government said hundreds of families wearing monitoring devices will be released into the United States.
Democrats painted the Supreme Court nominee as an arch-conservative who would endanger abortion rights and health care and protect President Trump.
A senior Democratic strategist says that the first question for President Trump's nominee for the Supreme Court - before "their rear end hits the chair" - should be whether he or she was required to offer a pledge of loyalty to the president on key issues related to special counsel Robert Mueller's Russia investigation.


Release Date: June 6, 2018342 Dirksen Senate Office Building

Chairman Johnson, Ranking Member McCaskill, and distinguished members of the Committee, thank you for inviting DHS to speak with you today. We appreciate the opportunity to discuss the Department of Homeland Security's (DHS) role in countering threats from small Unmanned Aircraft Systems (UAS) in our National Airspace System (NAS).

Introduction First, we would like to thank the Committee for its attention to this issue and holding this hearing to highlight the critical importance of the interagency efforts to secure the national airspace. We would also specifically thank Chairman Johnson, Ranking Member McCaskill, and the other members of this committee for introducing and cosponsoring a bill that would specifically address our equities in this area - this is a monumental step forward. With enactment of this proposal, Congress would reduce risks to public safety and national security, which will help to accelerate the safe integration of UAS into the NAS and ensure that the United States remains a global leader in UAS innovation.

DHS continues to strongly support the Federal Aviation Administration's (FAA) UAS integration efforts. As the safe integration of commercial and private UAS into the NAS continues, this technology also presents increasing security challenges that require a layered and parallel government security response from federal partners to protect the public from misuse of this technology. The misuse of this technology poses unique security challenges. Generally, examples of UAS-related t