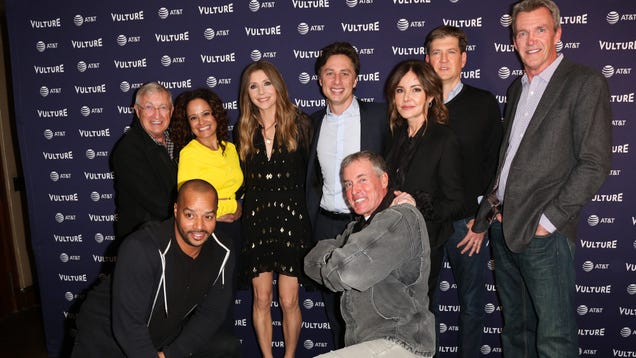 So far, it looks like Frasier is the only TV show that the original creators want to bring back but cannot, due to Kelsey Grammer's inability to come up with a good justification for the return of Frasier Crane, but now we've got another older TV show that the original creator doesn't want to bring back—at least until…

Read more...


Emily Blunt faces her fear of singing in front of people on Monday's The Ellen DeGeneres Show. The star of the upcoming Mary Poppins Returns...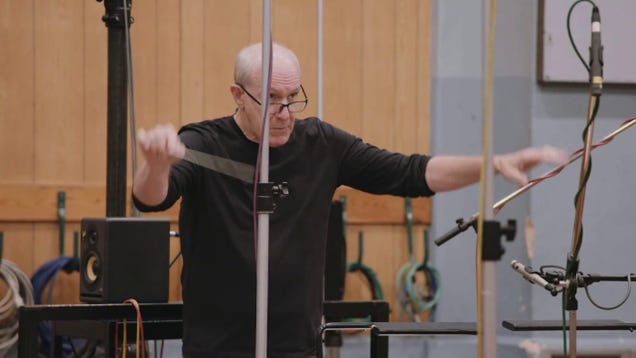 Out of all of the things made possible by Disney's acquisition of the Star Wars brand back in 2012, few have been as highly anticipated—or as fraught with the potential for fuck-ups—as the chance to see what its famed Imagineers could do with a Wars-themed "Land" at the company's parks. The end result of that effort…

Read more...


Al James was with the group from its inception in 1973 until he retired more than 30 years later.
President Donald Trump arrived in Northern California on Saturday to see firsthand the grief and devastation from the deadliest U.S. wildfire in a century amid confusion over how many people remain unaccounted for.


Michelle Obama has an unyielding answer for anyone trying to persuade her to run for political office: she's not interested. The former first lady discussed her newly published memoir Becoming with television host Jimmy Kimmel in his eponymous show on Thursday night when he asked her about people goading her to pursue a political career. "I know you said - repeatedly - you will not run for office," Mr Kimmel said, "but has anyone ever really, like, seriously approached you and tried to convince you to run for office?


These stunning photographs of the world's last remaining Mongolian eagle keepers show the incredible bond between man and bird. The images, taken last month by photography tour guide Daniel Kordan, 29, show a group of 10 eagle hunters traveling between West and South Mongolia and across the Gobi Desert. The hunters train eagles from an early age and look after the majestic birds until they reach the age of 12.



One of the things that you may like, or not, about the FX show The Americans is its deliberate nature on addressing what would normally being seismic dramatic events in its mythology. Consider that Philip Jennings (Matthew Rhys, Burnt) and wife Elizabeth (Keri Russell, Waitress) have had to incorporate their increasingly curious daughter Paige (Holly Taylor) into the mix, something that could significantly change the dynamic of most every other show irrevocably for a show where all three characters are spying for the Russian government in the early and mid-1980s.

So what do Philip and Elizabeth do in Season 5 now that Paige has effectively forced their hand in Season Four? They continue to show her the psychological stress of the life, their life, th...Read the entire review