After announcing in July that he would be soundtracking anime film Sound & Fury and releasing an album of the same name, Sturgill...

RELATED ARTICLES
As a lockdown at this Mississippi prison enters its seventh month, violence is rampant. It's "not a sustainable situation," ACLU official says. Others agree.


This week, the NFL preseason was able to secure the…

RELATED ARTICLES
Daniel Craig returns in the latest installment of the franchise, set for an April 2020 release date
"90 Day Fiancé: Before the 90 Days" scored another dominant…
Jordin Sparks is heading back to Broadway. The American Idol winner is joining the cast of Waitress from Sept. 16 - Oct. 27. The...

RELATED ARTICLES
A Florida man was attacked by a kinkajou, a raccoon-like carnivore native to the rain forests of Central and South America.


The season may be winding down, but things are heating up for comics fans, with unusual plot lines and new kinds of heroes.
"Live PD" maintained its dominance over the Saturday cable ratings…
A Philadelphia official says the resignation of Police Commissioner Richard Ross is related to allegations made by a corporal and a patrol officer against several department employees. Deana Gamble is a spokeswoman for Mayor Jim Kenney. Kenney's announcement Tuesday referred to a sexual harassment prevention policy and efforts to prevent discrimination and harassment that were implemented a year ago.


James Alex Fields Jr., a neo-Nazi who rammed his car into counterprotesters of an alt-right rally, was sentenced to life in prison in state court.https://presto.gannettdigital.com/


"America's Got Talent" maintained a dominant presence in the broadcast…
Chief Jeri Williams provided an update on Phoenix Police Department changes following a record number of police shootings in 2018.


Still thinking about that ending? Or Brad Pitt's moccasins? Quentin Tarantino's latest film has generated a lot of ink — and controversy. Here's what's worth your time.
In "What We Talk About When We Talk About Books," the book historian Leah Price tries to contextualize our current anxieties about books and reading by turning to the past.
Due to the expansive nature of Off-Broadway, this list is not comprehensive.
The James Lapine, Tom Kitt, and Michael Korie musical is inspired by three well-known artists who, in the 1950s, experimented with LSD.
In "And How Are You, Dr. Sacks?" Lawrence Weschler writes a "biographical memoir," covering over three decades of his relationship with the famed neurologist.
Broadcast primetime live same-day ratings for Monday, August 19,…
International arts events are a platform to discuss the planet's future. But traveling performers and visiting audiences arrive with their own environmental baggage.
Vince Staples has shared a trailer for an "all new original series" called The Vince Staples Show, set to be released on Thursday (Aug...

RELATED ARTICLES
Trump has recently ramped up his war with the network that has long been his ally and is said to be afraid that it isn't loyal enough.


Brett Baier stands by Fox News polling data and defends the network's news division following Trump's recent criticism.


All aboard the Soul Train to Broadway. Tony-nominated producer Matthew Weaver (Rock of Ages) acquired the stage rights to adapt the iconic TV...
Chris Harrison said, "Your safety is of the utmost importance to us, we have a zero-tolerance policy."


Smoke from record wildfires raging in the Amazon rainforest blanketed Sa~o Paulo on Monday and could be seen from space.


Carrie Symonds, Boris Johnson's girlfriend, has reportedly been barred from visiting the United States.  According to the Daily Mail, Miss Symonds, 31, applied for a visa to go to America in the next few days as part of her job with a US-based environmental group, but the American authorities have blocked the request. It is believed the decision stems from a five-day visit made last year by Miss Symonds to Somalia.  If Miss Symonds applied for a US Electronic System for Travel Authorization (Esta) you will have an application refused for visiting Iraq, Syria, Iran, Sudan, Libya, Somalia or Yemen since March 2011. Miss Symonds has a series of meetings in America as part of her job as an adviser for Oceana, a non-profit organisation that seeks to protect the world's oceans. Miss Symonds declined to comment when approached through Number 10 by the Telegraph.


In the theater world, women are wielding more power as producers.

RELATED ARTICLES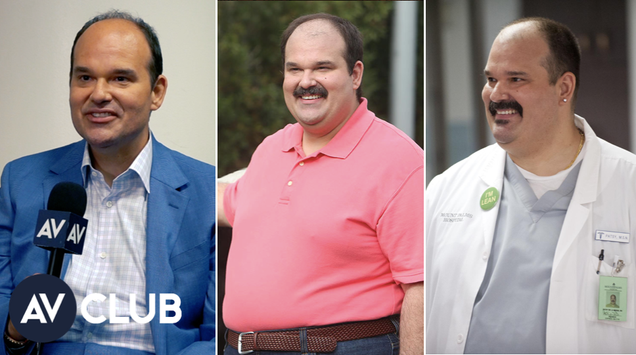 If you've watched any television in the past twenty years, you've seen Mel Rodriguez. With guest spots on everything from Gilmore Girls to Big Love to Community, the actor made a habit of popping up for an episode or two—often as a law enforcement officer—before landing the role of Nurse Patsy De La Serda on HBO's…

Read more...


A documentary looks at what happened when a Chinese company took over a closed General Motors factory in Ohio.
Guns are vital for protection in America. The acts of the few shouldn't affect citizens' rights to guns, which is protected by the Second Amendment.


The Showtime series, starring Kirsten Dunst as a tenacious dynamo climbing to the top of a pyramid scheme, frames the Sunshine State as a microcosm of America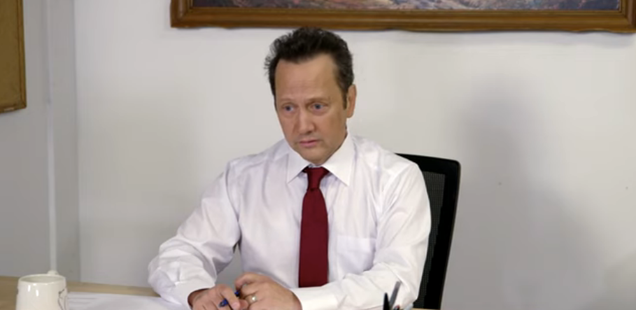 David Spade has a new late-night talk show, thanks to Comedy Central, where Spade can essentially do a heavily Kardashian-flavored "Hollywood Minute" and schmooze for 20 minutes a night. An while the cast of Barry (Bill Hader, Henry Winkler, D'Arcy Carden, and—via dismissively funny cell phone call—Stephen Root) were …

Read more...


Thematically underdeveloped yet pleasingly creepy, Issa López's dark fairy tale follows a band of children orphaned by a Mexican drug war.
A new HBO series on the killing of a Palestinian youth after three Israeli teens were murdered in a deadly summer five years ago is stirring up painful memories for bereaved families on both sides of the conflict.
Jason DeParle's "A Good Provider Is One Who Leaves" is a deeply reported look at global migration centered on the experiences of a single Filipino family over the course of 30 years.
The Broadway favorite will play a gubernatorial candidate during the series' sixth and final season.
The Friday cable ratings were subjected to a fairly quiet…

RELATED ARTICLES
People with the condition are angered after Olaf Falafel's gag won an award following a public vote.
The hit Amazon Prime Video series travels to the opposite side of the East Coast on the title character's world tour.



RELATED ARTICLES
A culinary pun from Swedish comedian Olaf Falafel takes the prize for top gag at the Edinburgh festival.
For many home-grown performers at the world's largest arts festival, Britain's looming departure from the European Union presents a unique artistic challenge.
She collaborated with her husband, Harvey, on "It Happened in the Catskills" and other histories told in the voices of the people who were there.
The stars of Quentin Tarantino's latest film share stories from the early days of their careers.
NBC is revamping an '80s classic with a modern remake of "St. Elmo's Fire" in the works at the broadcast network, an individual with knowledge of the project tells TheWrap.The hour-long drama has received a script sale at NBC, with Josh Berman set to write and executive produce the potential series. Chris King will also executive produce.Here's the official logline for the project based on the Brat Pack movie: A modern adaptation of the feature film that showcases a group of close friends struggling with career, commitment and the responsibilities of adulthood.Also Read: Fall TV Premieres: Here's When All Your Favorite Broadcast Shows Will Return (Photos)The series hails from Sony Pictures Television and Berman's Osprey Productions.Directed by Joel Schumacher, the 1985 film "St. Elmo's Fire" starred Emilio Estevez, Rob Lowe, Andrew McCarthy, Demi Moore, Judd Nelson, Ally Sheedy and Mare Winningham. The story centers on a clique of recent Georgetown University graduates as they adjust to post-grad life and the responsibilities of adulthood outside of higher education.Sony TV, whose film arm Columbia Pictures distributed the original flick, previously attempted to reboot the IP back in 2009 with a dramedy series at ABC. That project was set to be executive produced by Schumacher, Topher Grace, Dan Bucatinsky and Jamie Tarses and written by Bucatinsky.Also Read: 22 New Summer TV Shows Ranked by Premiere Viewers: From 'BH90210' to 'Bring the Funny' (Updating)If ordered to series at NBC, the "St. Elmo's Fire" show would be one of several remakes,
Ningali Lawford-Wolf died on Sunday after falling ill during a run of show The Secret River production.
He wrote prolifically, with a focus on the Yankees, while teaching at Dartmouth and collaborating with his wife on New York oral histories.