The newsman cut off Lara Trump as she denied mocking Joe Biden's stutter but claimed the Democrat had a `'cognitive decline."



RELATED ARTICLES
Leslie Jones has opened up about her decision to exit 'Saturday Night Live,' saying she doesn't miss the show 'at all.'



RELATED ARTICLES
The news came shortly after Trump tweeted a video of "60 Minutes" host Lesley Stahl not wearing a mask inside the White House.


She got served.


"It isn't that this day is the day we would have a deal. It's a day when we would have our terms on the table to be able to go to the next step."


Pat Robertson has made similar predictions about the end of the world before and been wrong. This time, he foresees "some kind of asteroid strike."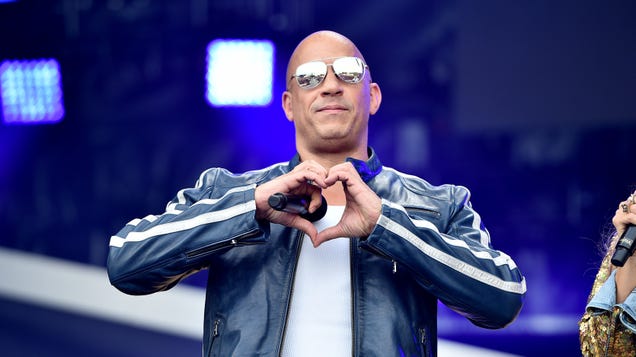 It's been a long day without you, my friend
And I'll tell you all about it when I see you again…

Read more...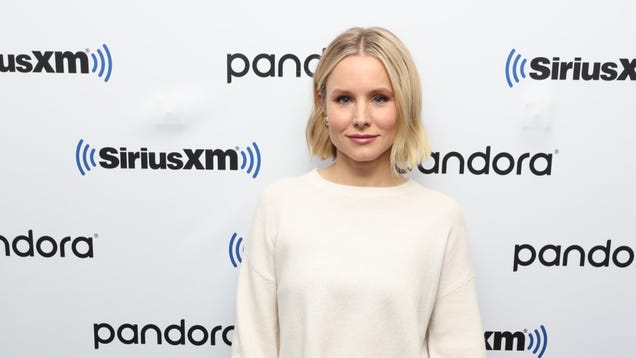 13 years after Disturbia, the entertainment industry is falling in love with things that are like Rear Window again—possibly because HBO Max is doing a new Rashomon so everyone needs a different narrative formula to follow. Earlier this year we got teen horror film The Wretched (which was like Rear Window with a…

Read more...



RELATED ARTICLES
Hits like "Gimme Some Lovin'" and "I'm a Man" made the Spencer Davis Group, based in Britain, famous worldwide and launched the career of its lead singer, Steve Winwood.
The video, with musicians and performers recording in isolation, supports the Black Lives Matter movement and urges viewers to vote.
Jon M. Chu will direct, and Ron Howard and Warwick Davis will return.

RELATED ARTICLES
The Welsh musician was behind transatlantic hits such as Keep On Running and Somebody Help Me.
Sad space journey just got sadder.
Large parks must be in the state's "yellow" tier for economic recovery, with the virus largely contained, which could be a long wait.
Kardashian also discussed being robbed back in 2016 and how the O.J. Simpson trial "tore our family apart."


'Shark Tank' recently filmed Season 12 episodes in a Las Vegas quarantine bubble 'the size of eight airport hangars,' investor Barbara Corcoran said.


Kaley Cuoco's titular Flight Attendant has a one-night stand to remember in the HBO Max series' first trailer. And yet, she apparently has forgotten critical (deadly?) parts of the impulsive encounter. HBO Max also has revealed the rollout plan for the The Flight Attendant, which (akin to Love Life and Raised by Wolves) will premiere […]


"We will coup whoever we want": the Tesla CEO's braggadocious imperialism comes back to mock him


The Harold Pinter classic opens October 21 as part of the theatre company's "Welcome Back" season.
The huge haul for "Demon Slayer" showed how audiences can quickly return in countries where they feel safe to head to theaters.
Speaker Nancy Pelosi and Treasury Secretary Steven Mnuchin will speak again on Tuesday to see if they can come to an agreement on the stimulus deal.


Republican Sen. David Perdue is not part of the family who owns Perdue Farms


Soldiers opened fire on Nigerians protesting against police brutality in the Lekki district of the commercial capital Lagos on Tuesday, striking at least two people, four witnesses told Reuters. Thousands of Nigerians have demonstrated nationwide every day for nearly two weeks against a police unit, the Special Anti-Robbery Squad (SARS), that rights groups had for years accused of extortion, harassment, torture and murders. The unit was disbanded on Oct. 11 but the protests have persisted with demonstrators calling for a raft of law enforcement reforms. "They started firing ammunition toward the crowd. They were firing into the crowd," said Alfred Ononugbo, 55, a security officer. "I saw the bullet hit one or two persons," he said. The condition of those two people was not immediately known. Amnesty International has said at least 15 people had been killed since the protests began. In a Twitter post, the Nigerian Army said no soldiers were at the scene of the shooting on Tuesday night in Lekki, an upmarket district where the toll gate has been the site of daily protests in Lagos, Africa's biggest city.


Chachi is not having such a happy day.Scott Baio, a vocal Trump supporter, expressed his disappointment over former "Happy Days" co-stars staging a reunion to raise money for the Wisconsin Democratic Party."What a shame to use a classic show like Happy Days about Americana to promote an anti-American socialist," Baio tweeted.Hollywood megaproducer Ron Howard, who co-starred as Richie Cunningham alongside Baio on the classic 80's sitcom ,  announced the event via Twitter on Monday.Also Read: Wanda Sykes Claps Back at Scott Baio Over Joe Biden Support"The most important election of our lifetimes is right around the corner and Wisconsin is a must-win state. So I'm thrilled to announce a HappyDaysReunion to support @WisDems on Oct 25," Howard tweeted.Howard will be joined by "Happy Days" c0-stars Henry Winkler (Fonzie), Marion Ross (Marion) and Anson Williams (Potsie).Shortly after the announcement, "Full House" star John Stamos jumped in on the action, asking if he could play Chachi to which Scott Baio fired back."Shouldn't he be taking care of Aunt Becky," Baio responded in a dig at co-star Lori Loughlin's college scam legal woes.Then in a direct quote tweet of John Stamos' Chachi joke, Baio said: "This is what Hollywood has come to. shameful LiberalsAreDesperate"As of time of this post's publishing, neither Howard or Stamos has responded back to Baio so in similar Trump Twitter fashion he continued to retweet fans in support of him.Baio appeared as a guest speaker in support of Donald
The Departments of Justice and Homeland Security on Tuesday announced new regulations barring illegal immigrants who have committed certain crimes from obtaining asylum in the U.S., part of the Trump administration's ongoing effort to prevent bad actors from gaining entrance to the country."To ensure that criminal aliens cannot obtain this discretionary benefit, the Attorney General and Secretary of Homeland Security have exercised their regulatory authority to limit eligibility for asylum for aliens who have engaged in specified categories of criminal behavior," the DOJ said in a statement.Under the new rule, immigrants who are convicted felons, have been convicted of smuggling or harboring other illegal immigrants or reentering the country illegally, committed certain drunk driving offenses, committed a crime involving gangs, received government benefits illegally, committed drug trafficking or possession offenses, or committed offenses related to false identification will not be eligible for asylum.Notably, immigrants who have committed certain domestic violence offenses, such as battery or extreme cruelty, will also be barred from asylum even if they were not convicted.Acting Deputy Secretary of Homeland Security Ken Cuccinelli said Tuesday on a call with reporters that the rule aims to "bring some sanity to the asylum system and our legal immigration system" and to "get the charlatans out of the system and preserve it for those who are deserving of
Don't expect to be boarding the Matterhorn anytime soon.
Cheer Athletics co-owner Angela Rogers warned 'Cheer' star Jerry Harris about a possible investigation into his conduct, according to a lawsuit.


A meme claims Joe Biden said "I know what is good for the negro" in 1973. In fact, he said he thought "the two-party system" was "good for the negro."


Amis's new book is a "novelized autobiography" in which he writes warmly and familiarly about Philip Larkin, Saul Bellow and Christopher Hitchens.
"You've got to be able to ship nuclear assets safely and securely or you don't have a deterrence program," a lab project manager said.


The Suzan-Lori Parks play was performed at Signature Theatre in 2016.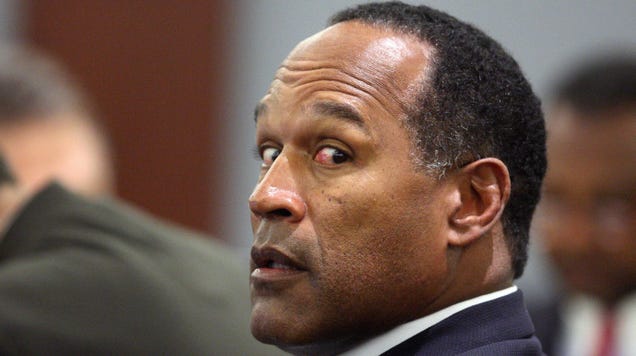 Good morning. Many of you might already be aware, but it bears repeating that yesterday a certain story broke involving the proper nouns "Jeffrey Toobin" and "Zoom Dick." It was a lot to process on multiple levels, but the gist is this: Last week, noted CNN and The New Yorker legal analyst Toobin, while participating…

Read more...



RELATED ARTICLES
The actor said on Monday that he had started treatment and that his prognosis was "good."
Educator says she wants to keep on teaching if Joe Biden beats Donald Trump


In "A Place for Everything," Judith Flanders, a British social historian, traces the revolutionary history of alphabetical order.
The Big Lebowski actor acknowledges it "is a serious disease" but says his prognosis is good.
The "Cheer" star who has been charged with production of child pornography would pose a "danger to the community" if released, a judge said.
Rapper Killer Mike, who is once again supporting Vermont Sen. Bernie Sanders's presidential bid, says he doesn't trust candidates like Sen. Kamala Harris and Sen. Cory Booker who have called for tougher gun laws.