CNN reported Jan. 2 that King had been hospitalized for more than a week with COVID-19

RELATED ARTICLES
The prolific interviewer worked on his Ora TV series up until his death.

RELATED ARTICLES
Robert Gottlieb considers the celebrated Yale critic on the occasion of his last, posthumously published book, "The Bright Book of Life," which revisits the novels that inspired his passion and awe.
Happy birthday, Chita Rivera.
The two-time Tony Award winner celebrates her birthday January 23.
Seth Rudetsky and James Wesley's daily series benefits The Actors Fund.
This document of the meta-magician's groundbreaking show goes beyond mere "Is this your card?" trickery — and turns it something more than just a performance film

RELATED ARTICLES
The follow-up to his Pulitzer-winning All the Light We Cannot See.
Writer-director Ramin Bahrani's latest film feels like a leap forward — even if his focus on class-striving and survival by a figure on the margins of society remains the same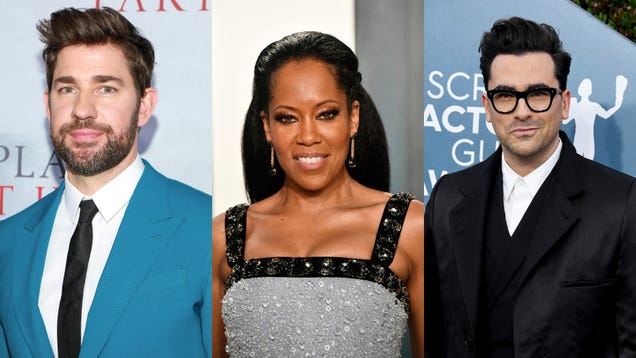 Saturday Night Live returns at the end of January and from the look of its roster of upcoming hosts and musical guests, it's coming back swinging.

Read more...



RELATED ARTICLES
A story of terminal illness, complete with tearjerking and movie stars, still manages to beat the odds and find moments of grace in its overwhelming grief
A film of Derek DelGaudio's idiosyncratic show captures its surreal vibe and unconventional approach.
His collaborations with Michael Bennett included "A Chorus Line." He later worked on "Miss Saigon" and other hits.
For Adam Aron, who runs AMC Entertainment, the world's largest movie theater chain, the past year has been filled with twists and turns. And no one knows the ending.
The Croatian-born actress played Ambassador Delenn on the science fiction TV series "Babylon 5" throughout its five seasons and in two movies.
Simon Winchester's "Land" is a sweeping survey of territorial battles throughout history and the injustices they have spawned.
Also a director and producer, Mr. Avian co-choreographed the Tony- and Pulitzer Prize-winning A Chorus Line with Michael Bennett.
A study of war crimes against nature, a guide for surviving climate change and a call for direct action against fossil fuels.
An illustrated ode to Scotland's national poet, Robert Burns, on the occasion of his Jan. 25 birthday.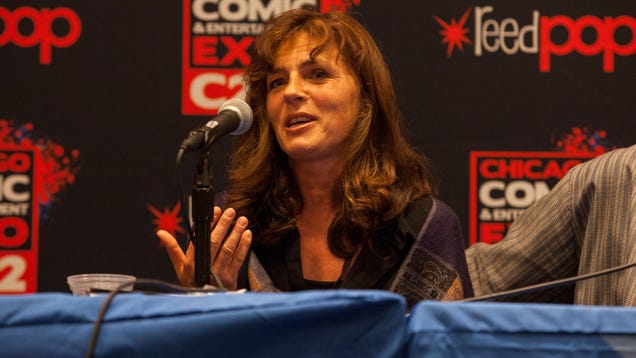 Mira Furlan, the actress who was best known for her roles as Delenn on Babylon 5 and Danielle Rousseau on Lost, died on Wednesday, January 20. The news was confirmed by a message posted on her Twitter account, followed by a heartfelt tribute from Babylon 5 creator J. Michael Straczynski. "It is a night of great…

Read more...



RELATED ARTICLES
In "American Baby," Gabrielle Glaser unravels family secrets and considers the motivations that wove them into American life in the first place.
Elizabeth and Emily Blackwell, the subjects of "The Doctors Blackwell," by Janice P. Nimura, succeeded in practicing medicine against innumerable odds.
The original Broadway production opened at the Martin Beck Theatre January 22, 1953.

RELATED ARTICLES