Since Trump was impeached by the House in December, a steady stream of incriminating information about the Ukraine scandal has come to light.



RELATED ARTICLES
Noah Centineo, Lana Condor and hundreds who loved the Netflix rom-com hit walk into a movie theater for the sequel. Cue collective squealing.
This week delivered new music releases from Calvin Harris, Megan Thee Stallion, Hayley Williams and more, but it was Harris who topped them all...
A family of five and their dog were found dead Friday in their Vanceboro, North Carolina home, authorities said.


I mean they only had so much time.
One of the tape's participants alleges Marie Yovanovitch was badmouthing Trump to embassy staff in Kyiv.


The superstar's new doc, directed by Lana Wilson, reveals a lot: An eating disorder, the story behind her political awakening, and a cat backpack.

RELATED ARTICLES
Submit questions about Billboard charts, as well as general music musings, to askbb@billboard.com. Please include your first and last name, as well...
The death toll from a virus in China has risen to 56 and the number of people infected across the country is nearing 2,000, authorities said Sunday. Fifteen more people have died and at least 688 new cases of the coronavirus have now been confirmed, according to the National Health Commission. Among the new deaths, 13 were in Hubei, the province at the heart of the outbreak, while Shanghai reported its first death.


Unlikely alliances among a bunch of wild, unruly, magical women? Yes, yes, yes!
The key facts for Sunday's show - from BTS and Lil Nas X to the controversy over vote-rigging.
President Xi Jinping warned Saturday that China faced a "grave situation" as authorities raced to contain a virus that has killed 41 people and caused a drastic scale-back of Lunar New Year celebrations. The world's most populous country, which is scrambling to contain the disease that has infected nearly 1,300 people and overwhelmed health facilities, is building a second field hospital and closing more travel routes. After more countries reported cases, Xi said at a Communist Party leadership meeting on the disease that China was "faced with the grave situation of an accelerating spread of the new coronavirus" but that the country will "definitely be able to win the battle," according to state media.


Hundreds of millions of locusts are swarming into Kenya from neighboring Somalia and Ethiopia with unprecented size and destructive potential.


A new comic book series imagines that Nancy has been killed, infuriating some fans of the unstoppable teen detective who made her debut 90 years ago.
Amusing footage on social media revealed that James Corden doesn't actually drive his car.
  The 2020 Grammys are coming up this Sunday, Jan. 26, and there are a few ways to join in the fun. The biggest night in music will...
An unprecedented quarantine during the biggest festival of the year is proving a breaking point, as a fearful public faces the spreading virus.


Jeanine Cummins's novel about migrants fleeing violence is a hit with booksellers, but critics have called it "trauma porn" that exploits another country's pain.
Miranda Lambert brought her Wildcard Tour to Nashville's Bridgestone Arena on Friday evening (Jan. 24) for an engaging set that spanned...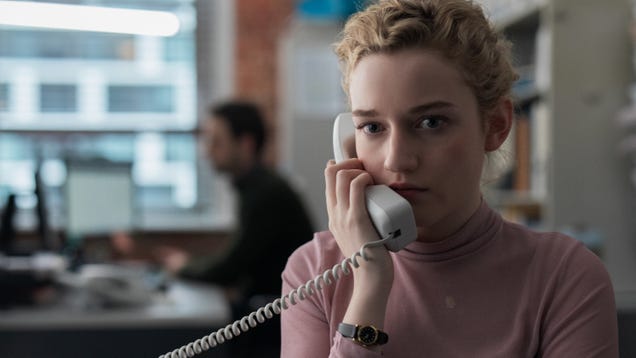 It's telling, perhaps, that the first big-screen dramatization of the Harvey Weinstein scandal doesn't feature Harvey Weinstein at all. Not once over the course of the film is that name uttered. In fact, no one calls the character, a high-powered executive who looms over his movie studio like an ornery emperor, by any…

Read more...


Each person infected with coronavirus is passing the disease on to between two and three other people on average at current transmission rates, according to two separate scientific analyses of the epidemic. "It is unclear at the current time whether this outbreak can be contained within China," said Neil Ferguson, an infectious disease specialist at Imperial College London who co-led one of the studies.


The new play by Hilary Bettis begins previews February 13 at the Laura Pels Theatre.
The best kept secret of daytime Broadway-themed activities in New York City.
Ayahualtempa (México) (AFP) - With baseball caps and scarves covering their faces, only their serious eyes are visible as a dozen children stand to attention, rifles by their side. In the heart of the violence-plagued Mexican state of Guerrero, learning to use weapons starts at an early age. "Position three!" yells instructor Bernardino Sanchez, a member of the militia responsible for the security of 16 villages in the Guerrero area, which goes by the name of Regional Coordinator of Community Authorities (CRAC-PF).


Harvey Weinstein has denied all allegations of non-consensual sexual contact

RELATED ARTICLES
This update of the classic supernatural tale 'The Turn of the Screw' is one D.O.A. ghost story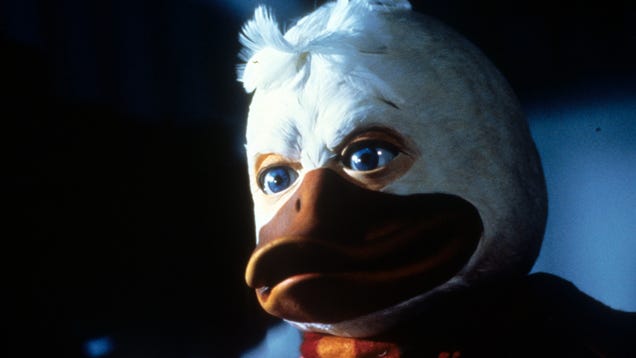 While its film projects are currently comfortably resting on their multi-billion-dollar laurels—and prepping for a whole new push when Black Widow arrives in theaters this May—Marvel's TV fortunes have never been quite so smooth. With the various Marvel Netflix shows now consigned to the dust of too-many-ninjas…

Read more...


"Star Trek" actor George Takei was one of many who noticed the logo's similarities to the one on the sci-fi show.


Today's top female music industry executives had a moment to relax and spend time with loved ones in the midst of Grammy week chaos at the...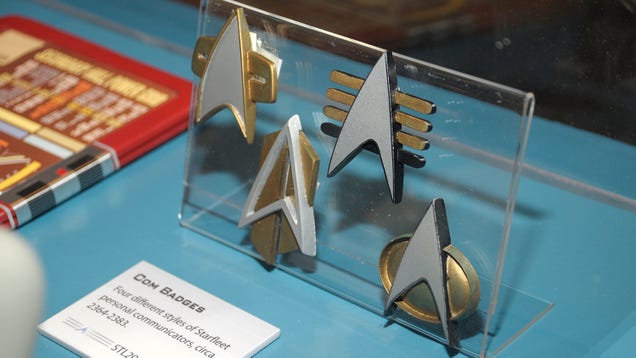 Donald Trump's long proposed plan for a military-based "Space Force" moved from dumb idea to dumb visual design this week, as Trump tweeted out a new logo for the nascent organization of astronauts-but-hey-they've-got-guns. And lo, but the internet looked at this thing for about five seconds, squinted its eyes, and…

Read more...


The world premiere of the Duncan Sheik, Amanda Green, and Marc Sherman musical will open at the Pershing Square Signature Center February 4.
The MTV prank show is coming back.

RELATED ARTICLES
George Takei, star of the original 1960s Star Trek TV series, is jokingly demanding royalties.
Viva Friday is a compilation of the best new Latin songs, albums and videos recommended by the Billboard Latin editors. La Maquinaria Norteña feat....
The Tony-winning musical opened at New World Stages in late 2017 after closing its Broadway production earlier that year.
Broadcast primetime live same-day ratings for Thursday, January 23,…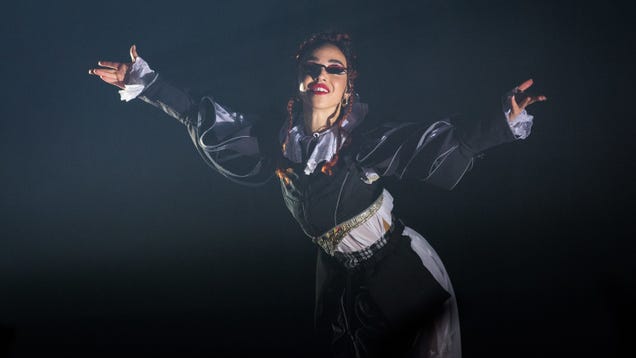 A few weeks back, we reported that the Grammys were organizing a tribute concert to Prince, to be recorded two days after the award show's annual ceremony this Sunday, and broadcast some time in April. Although there were some big names on that line-up—including Beck, Common, St. Vincent, and more—the most exciting…

Read more...


The bodies of three U.S. firefighters who died in a plane crash earlier this week in Australia's remote bushland while battling a fierce wildfire have been recovered, the police said on Saturday. "I can confirm that the bodies have been recovered," a New South Wales Police spokesperson told Reuters in an e-mail. Coulson Aviation, the private Canadian firm that employed the trio, named them as U.S. military veterans Captain Ian H. McBeth, 44, of Great Falls, Montana, First Officer Paul Clyde Hudson, 42, of Buckeye, Arizona, and Flight Engineer Rick DeMorgan Jr., 43, of Navarre, Florida.


Actress Rosie Perez took the stand in the rape trial of Harvey Weinstein on Friday to bolster the account of friend and fellow actress Annabella Sciorra, who said she was raped by the former Hollywood producer in the early 1990s.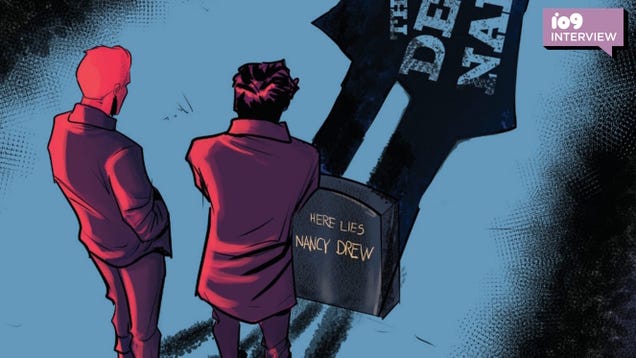 Dynamite Entertainment recently announced a new installment of the Nancy Drew & the Hardy Boys comic book series, whose upcoming release is tied to the 90th anniversary of the iconic sleuth's creation. There was only one problem: It was revealed that in the comic, Nancy Drew is dead. io9 spoke with the writer and…

Read more...


The recording will feature performances from Lesli Margherita, Ann Harada, Max Crumm, and more.
Terry Crews spoke glowingly of his experience on "America's Got Talent," proclaiming, "It was the best experience I ever had in my entire life." And Gabrielle Union took to Twitter to protest.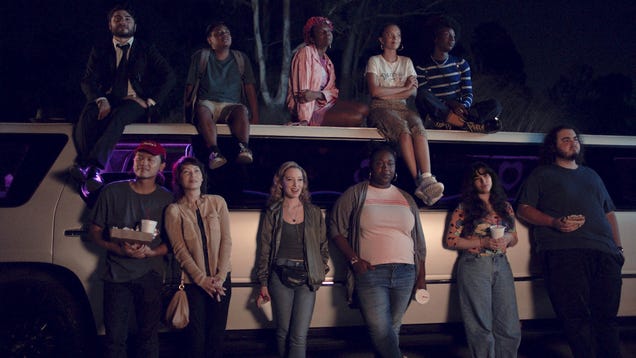 The incongruity usually begins at the airport. Year in and year out, a casual clash of cultures greets anyone stepping off a plane into the brisk mountain air of Salt Lake City, at least on the first day—the feverish opening Thursday—of the Sundance Film Festival. The terminal rings with the chatter of industry…

Read more...


The weather pattern seems to be stuck in "weekend storm mode," and one such potential weather system could take shape and impact the eastern United States in early February, making it the third weekend in a row that the region faces a storm threat. A storm affected the central and northeastern United States with a wide variety of wintry precipitation during the weekend of Jan. 18 and 19, and another storm will continue that trend this weekend.Snowstorms have been hitting on a regular basis over the northern tier of the Northeast, as well as parts of the Midwest during January, but that has not been the case for the coastal mid-Atlantic, southeastern New England and the central Appalachians, where rain and mixed precipitation events have been the norm.This far out, a wide range of possibilities is associated with the track, strength and timing of the storm centered on the weekend of Feb. 1 and 2. However, early indications are that a sizable and potent storm is likely to form over the Gulf of Mexico on Friday and take a northeastward path.Whether that track is west of the Appalachians, just inland of the Eastern Seaboard or just off the Atlantic coast will make a huge difference in precipitation types expected in the eastern third of the nation, in particular across the Northeast."The track of the storm is highly prone to shift in the coming days, so deep discussion of the forecast is a moot point this far out," AccuWeather forecaster Brett Anderson said. "This is merely a heads-up
Swift's politicized, curated pop-star-confidential portrait opens the festival and gets the crowd on its feet
Billboard's First Stream serves as a handy guide to this Friday's most essential releases — the key music that everyone will be...
Taylor Swift hit the red carpet at the Sundance Film Festival on Thursday night (Jan. 23) looking every bit the part of a movie star.  In Park...
The BBC's Africa editor Fergal Keane will work in a new role for the corporation.
Actress Annabella Sciorra testified on Thursday that Harvey Weinstein pinned her hands behind her head and violently raped her more than 25 years ago, becoming the first accuser to take the stand against the former Hollywood producer in his sexual assault trial.
Here are a bunch of little bites to satisfy your hunger for movie culture:   Music Video of the Day: In honor of this week's release of Anna and the Apocalypse, here's the clip-filled music video for Ben Wiggins' "Soldier at War" off the movie's soundtrack:    Movie Comparison of the Day: In honor of the hit sequel Ralph Breaks the Internet, Couch Tomato shows 24 reasons why Wreck-It Ralph is the same movie as Shrek:   Cosplay of the Day: Speaking of Ralph Breaks the Internet, here's a Disney Princess cosplayer with a good point: " I wore Cinderella because I thought it be nice to use this opportunity to show girls and guys of color that you can cosplay whoever you want. I wanted to show that cosplay...
Read More


Halloween Blu-ray features seven deleted/extended scenes - David Gordon Green's Halloween is set to hit Blu-ray on January 15 and it will include a plethora of goodies for fans, including deleted and extended scenes. Universal has released one of the scenes already, which you can watch below. Here's what's coming on the disc in January. Extended Shooting Range Deleted/Extended Scenes Shower Mask Visit Jog to a Hanging Dog Allyson and Friends at School Cameron and Cops Don't Mix Deluxe Banh Mi Cops Sartain and Hawkins Ride Along Back in Haddonfield: Making Halloween The Original Scream Queen The Sound of Fear Journey of the Mask The...
Read More