Presumptive Democratic nominee Joe Biden is expected to announce his running mate this week, teasing a reporter on Sunday by asking, "Are you ready?"Biden has said he will choose a woman as his vice presidential pick, with Sen. Kamala Harris (D-Calif.) and former National Security Adviser Susan Rice having emerged as frontrunners. Illinois Sen. Tammy Duckworth, Massachusetts Sen. Elizabeth Warren, and California Rep. Karen Bass have also been floated by analysts as potential picks."[Biden] has a very difficult decision to make … but it's almost an embarrassment of riches," Howard University political science professor Niambi Carter told USA Today, while others have worried that Biden's delay has made his choice "messier than it should be" and pitted "women, especially Black women, against one another." Check out the seven candidates The Week's Matthew Walther believes have the best chance here.More stories from theweek.com Donald Trump is trying to steal the election Susan Rice conspicuously left off DNC speakers list ahead of Biden's veep announcement Alyssa Milano reveals hair loss from COVID-19



RELATED ARTICLES
It's been said that the most segregated hour in America occurs on Sunday mornings. That's even true in the Grammy Awards, where gospel and contemporary Christian music are separate categories in the same field. The Recording Academy is addressing this division in a webinar, "The Best Is Yet to Come: Music, Race and Reconciliation in the…

RELATED ARTICLES
Hollywood was left buzzing after Democratic candidate Joe Biden officially announced that Sen. Kamala Harris will be his running mate in this year's presidential race. Many celebrities shared their reaction to the news on Twitter, including actor and filmmaker Rob Reiner, who celebrated the fact that Harris is the first Black and South Asian woman […]



RELATED ARTICLES
President Vladimir Putin announced that Russia had approved a COVID-19 vaccine on Tuesday. Dr. Anthony Fauci spoke of his concerns on July 31.


Watching the newly resurfaced episode "Please, Baby, Please" today, it seems even more ridiculous that ABC wouldn't air it back in 2018.

RELATED ARTICLES
Ghislaine Maxwell has requested to be moved from her New York prison cell amid claims that she is being watched by guards who do not appear to be "regular personnel" at the jail where she is being detained.Lawyers for Ms Maxwell, 58, have written a motion to Judge Alison Nathan asking that their client be moved into the general prison population at the Metropolitan Detention Centre in Brooklyn.


The California senator is the first black woman to be chosen as a running mate.



RELATED ARTICLES
The professional development program from Broadway Teaching Group will give arts educators tools for teaching theatre during a pandemic.
It's official. Democratic nominee Joe Biden, following through on his vow to pick a female running mate, selected Kamala Harris as his vice presidential candidate on Tuesday (Aug. 11).
The show is partnering with YouTube for the con, which is usually at the Jacob K. Javits Convention Center.
Julia Vicidomini said her son, Nicholas, was instructed to leave the church after he dropped a toy.


A viral post falsely claims Democrats were maskless at Rep. John Lewis' funeral but actual photos of the event show what really happened.


A lawyer for the family of Don Lewis, who was declared legally dead in 2002, announced an independent investigation into his disappearance Monday.


He also designed Gibson guitars and appeared in such films as 'Dirty Dozen' and 'Marriage on the Rocks.'
Mandel suffers from fear and depression as a result of his OCD, which he feels guilty about, especially when sitting next to Heidi Klum on "AGT."



RELATED ARTICLES
Maluma' 'Hawai' Hits Top 10 on Hot Latin Songs Chart
His blend of American folk, Latin and rockabilly music captivated listeners worldwide. His secret: arrangements that people could dance to.
Lewis Capaldi comes in hot on Billboard's Songs of the Summer tally this week (dated Aug. 15) with "Before You Go" debuting at No. 20.
The idea for a rebooted "Fresh Prince of Bel-Air" is based on a faux trailer that went viral last year.


In "Finding Freedom," the veteran reporters Omid Scobie and Carolyn Durand show how the British royal family's fairy tale turned into a cautionary one.
How shocking is the ascent of "Watermelon Sugar"? And what could the song mean for Harry Styles' future at the Grammy Awards? Billboard staffers answer these questions and more below.
It's currently being shopped to streamers, who never seem to turn down a good reboot.

RELATED ARTICLES
Harry Styles' "Watermelon Sugar" surges from No. 13 to No. 8 on the summery summary.
Academy Award and two-time Tony winner Viola Davis celebrates her birthday.
Despite the best efforts of some creative residents, Mississippi's new flag will not feature Elvis Presley, Kermit the Frog, or beer cans.Mississippi's old flag — the last one in the U.S. to feature a Confederate battle emblem — was retired in late June amid public outcry and anti-racism protests sparked by the death of George Floyd. A nine-member commission appointed by the governor, lieutenant governor, and state House speaker was tasked with selecting a design for a new flag. There are just two rules: It cannot include the Confederate battle emblem and it must have the phrase "In God We Trust."The public was invited to send in designs, and nearly 3,000 were submitted; the 147 that made it to the second round were posted Monday to Mississippi's Department of Archives and History website. Designs with food and famous people and characters were rejected, The Associated Press reports, but many with magnolias and stars — and in one case, a mosquito surrounded by stars — made the cut.On Friday, the commissioners will meet to pick their top five choices, and by early September, they will narrow it down to one; if they can't choose one, they do have the option of creating their own design. It will then be up to the people of Mississippi, who will vote either for or against the final design on the Nov. 3 statewide ballot.More stories from theweek.com Donald Trump is trying to steal the election Trump is stil
Voter registration surged among Democratic voters following national unrest over police brutality, according to a new analysis.


Congresswoman Alexandria Ocasio-Cortez has taken a swipe at New York Governor Andrew Cuomo over his decision to allow schools to open this fall, a rare case of Democrat-on-Democrat sparring during the pandemic."If it's not safe enough for indoor dining, what makes it safe enough for indoor schooling?" Ocasio-Cortez asked in a tweet. "And restaurants actually have soap in the bathrooms."


She was spiking his and his son's drinks with cleaning chemicals and paint primer, police say


Experts worry the rally, complete with a Smash Mouth concert, could overwhelm the rural area and create a superspreader event as people return home.


The Biden campaign has enlisted several allies of big tech companies as part of its policy planning initiatives, the New York Times reported on Monday.While the campaign is facing pressure from more progressive advisers to take a combative stance against companies such as Apple, Facebook, and Amazon, a number of former consultants for and senior employees of those companies are now advising the campaign.The advisers include Avril Haines, a former Obama administration national security official who worked as a consultant for data-mining firm Palantir; Antony Blinken, a veteran of the Obama State Department and co-founder of lobbying firm WestExec, which has worked with Google; and Cynthia Hogan, a former lobbyist for Apple who is now part of Biden's vice-presidential selection team.Other veterans of the tech industry or consultants for tech companies have joined the Innovation Policy Committee, the Biden campaign's 700-person policy advisory team. The presence of big tech allies in the Biden campaign comes despite statements from Biden himself saying that internet companies should lose certain legal protections."Section 230 should be revoked, immediately should be revoked, number one," Biden said in a 2019 interview with the Times. Section 230 of the Communications Decency Act gives legal immunity to internet companies if a third party publishes false or defamatory content on their platforms. Biden and other Democrats have complained that platforms such as Facebook allow the Trump campaign to spread misinformation.Matt Hill, a spo
Moonstruck, The Natural, Sunset Boulevard, and more.
Xander Miller's debut novel asks how we can stay together when the world is coming apart.
"Evil Geniuses" diagnoses the troubling changes that have taken place in America over the last several decades, and how to fix them.
Prince Harry and Duchess Meghan of Sussex say they did not cooperate in the book about them, "Finding Freedom." But it reads as if they did.        
Michael Hiltzik's "Iron Empires" describes how 19th-century robber barons created and destroyed wealth on an unprecedented scale.
Don't we have enough to deal with?
Music venue and theatre staff march to highlight the coronavirus-fuelled crisis they are facing.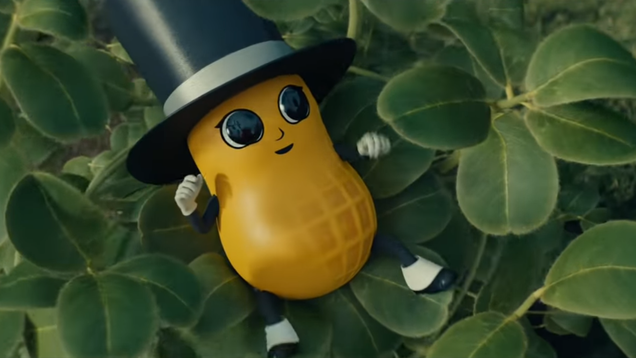 Baby Nut has been a thorn in our goddamn sides since he first showed up back in February. While Planters introduced their infant legume as the heir to Mr. Peanut's dead, dried up husk, he quickly became viewed as the harbinger of 2020's sad, rotten, cursed plague world. We have no place for him in our society, and he…

Read more...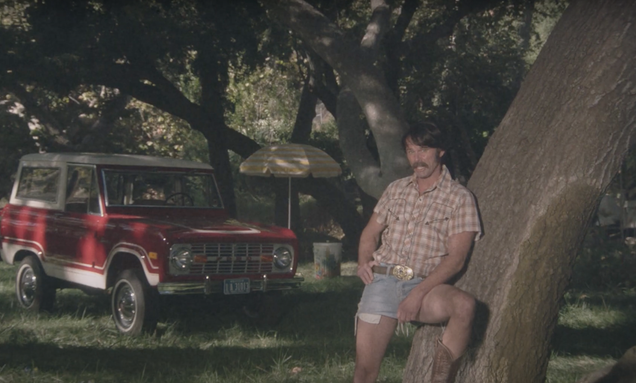 Did someone actually go and make a worthy starring vehicle for the southern comedic genius that is Walton Goggins? We can only hope. But the trailer for John Bronco inspires a little optimism. Directed by Jake Szymanski (7 Days In Hell), the mock-doc stars Goggins as John Bronco—"the greatest pitchman who ever lived,"…

Read more...


Priscilla Block scores her first Billboard chart entry with TikTok sensation "Just About Over You."
Music industry workers join a day of action to highlight the crisis facing the events scene.
US attorney general Bill Barr made waves with a Fox News interview this weekend in which he called the Black Lives Matter movement "Bolshevik" and "fascistic" - and the fallout is still simmering.Host Mark Levin, who conducted the interview, is now pushing back against the mainstream media's coverage of the segment, accusing newspapers' fact checkers of lying about Black Lives Matter's true nature and declaring that journalists are in cahoots with "violent Marxists".


The August 26 special marking Women's Equality Day and honoring 100 years of women in theatre will feature songs from Waitress, Fun Home, and Wicked, as well as Broadway-bound musicals Gun & Powder, Jeannette, and more.
Discovery's "Shark Week" returned Sunday, and "Air Jaws: Ultimate Breach" helped launch the annual tradition.


"Watermelon Sugar," Harry Styles' fourth single from his No. 1 album Fine Line, became his first No. 1 song on the Billboard Hot 100 this week (dated Aug. 15). So which Fine Line song could be his next hit single?
A rabbi and scholar, he wrote more than 60 books, but his crowning achievement (he called it his hobby) was his 45-year, 45-volume translation of a key Jewish text.
"Even though we've been in quarantine, I've been busy as hell!"
Kelly Clarkson will be filling in for her former "American Idol" judge Simon Cowell on "America's Got Talent" this week while Cowell recovers from back surgery, NBC said Monday.Clarkson will join Howie Mandel, Heidi Klum and Sofia Vergara at the judges' table on this week's live episodes on Tuesday and Wednesday."My friend, Simon Cowell, is doing better now but was in an accident and won't be able to make Tuesday and Wednesday's live shows for AGT, but no worries America, someone far wiser, cooler, and hotter is taking his seat! The unbelievably amazing Kelly Clarkson ???? You're welcome in advance!," Clarkson said in a statement.Also Read: Simon Cowell Offers Up 'Some Good Advice' About Electric Bikes After Breaking His BackCowell underwent five-hour surgery on Saturday night after suffering a serious injury while testing his new electric bike outside his Malibu, California, home. His representatives said in a Sunday statement that the operation involved "a number of fusions and metal rod put into his back," and Cowell remained in the hospital recovering.The British star took to Twitter Monday to make light of the injury, writing, "Some good advice… If you buy an electric trail bike, read the manual before you ride it for the first time."Production on this 15th season of "America's Got Talent" resumed back in June after shutting down due to the ongoing coronavirus pandemic back in March. This week's episodes — which feature new s
Odom says he was still in negotiations for his salary for the filmed version of "Hamilton" the day before it was set to begin shooting.


American Idol's inaugural winner Kelly Clarkson is helping out her old friend and former AI judge Simon Cowell.

RELATED ARTICLES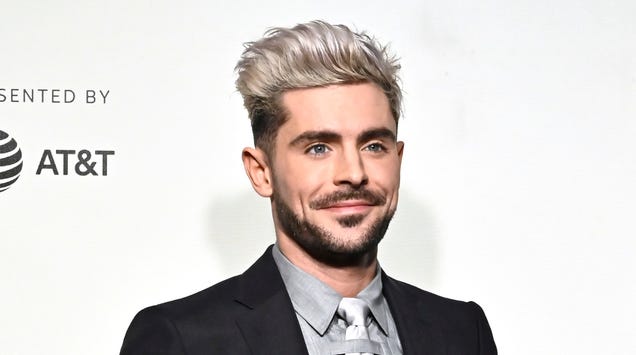 Zac Efron, years after graduating from High School Musical, is finally returning to Disney's loving embrace: According to The Hollywood Reporter, he's going to star in a Disney remake of Three Men And A Baby. Will Reichel wrote the script, with THR adding that it's "unclear" how this will differ from the original and…

Read more...


Free Willy, Antz, Abominable, and more.

RELATED ARTICLES