Meryl Streep, Nicole Kidman, James Corden, Andrew Rannells, and newcomer Jo Ellen Pellman star in the film adaptation of the musical.

RELATED ARTICLES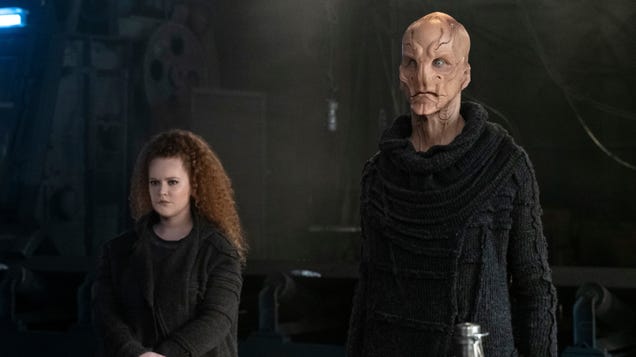 Given how "Far From Home" ends, it's understandable that Star Trek: Discovery opened its third season with last week's episode—Michael is, after all, the main character, and the time jump probably wouldn't have had the same impact if we learned about it without checking in with her first. All the same, I can't help…

Read more...



RELATED ARTICLES
Premiering on Netflix December 11.
Mark Webber stars with his family in this fantastical, yet charmless, drama.
With his new drama, the director Wayne Wang channels the style and energy of his early, scrappy independent movies.
Dean Johnson directs the production, filmed at London's Crazy Coqs.
Thailand on Thursday revoked an emergency decree aimed at ending months of protests against the government and monarchy that had only inflamed anger and brought tens of thousands of people onto Bangkok streets. A government statement published in the official Royal Gazette said it would end measures that included bans on political gatherings of five or more people and publishing news that could affect security. "The current violent situation that led to the announcement of the severe situation has eased and ended to a situation in which government officials and state agencies can enforce the regular laws," the statement said. The only specific incident given for the ban was one in which Queen Suthida's convoy was jeered by protesters, but it came after protests that are the biggest challenge in years to Prime Minister Prayuth Chan-ocha and King Maha Vajiralongkorn. Protesters, who have given Prayuth a three-day deadline to quit, said withdrawing the measures was not enough. "He's still seeking to stay in power while ignoring all the people's demands. The emergency decree shouldn't have been issued in the first place," Sirawith "Ja New" Seritiwat, one of the leaders, said.


Holly Courtier was found in Utah's Zion National Park on Sunday, nearly two weeks after she disappeared on a day hike.


China on Thursday threatened to make a "legitimate and necessary" retaliation over the US sale of $1 billion worth of missiles to Taiwan as Beijing becomes increasingly strident over its claims to the self-ruled island.


Shot in 2012, the documentary observes high schoolers in Flint, Mich., as they prepare for their prom.
President repeatedly referred to Mr Obama's middle name, Hussein


Authorities revoke an emergency decree which has failed to curb months of anti-government rallies.


It's like an alternate universe in here.
Forecasters on Thursday are watching a new disturbance in the western Caribbean Sea that is forecast to bring heavy rain to portions of South Florida, Cuba and the Bahamas through early next week as it moves toward the western Atlantic.


The nostalgic performance was loved by diehard fans, while others seemed confused.


This narrative debut by the directors Lydia Dean Pilcher and Ginny Mohler tells the true story of the factory girls who suffered from misleading information about radium.
Tyler Taormina's debut film starts in the vein of classic high-school comedies until it turns toward a dark surrealism.
Hopes of ending nearly a month of bloodshed in the mountain enclave of Nagorno-Karabakh looked slim on Thursday as Azeri and ethnic Armenian forces fought new battles on the eve of talks in Washington. Plans for U.S. Secretary of State Mike Pompeo to meet the foreign ministers of Azerbaijan and Armenia on Friday raised hopes this week that the two former Soviet republics would agree to end their deadliest fighting since the mid-1990s. Hundreds of people have been killed since fighting flared on Sept. 27, raising fears of a wider war drawing in Turkey and Russia and increasing concern about the security of pipelines in Azerbaijan that carry Azeri gas and oil to world markets.


UPDATED at 3:30PM PT with official statements. Quibi, the mobile streaming service launched amid great fanfare and nearly $2 billion in start-up capital by Jeffrey Katzenberg and Meg Whitman, is officially shutting down. Katzenberg and CEO Whitman have conducted a video call with investors this afternoon to explain their decision to wind down the short-form […]



RELATED ARTICLES
President Trump's personal lawyer has become caught up in Sacha Baron Cohen's new "Borat" satire after he was shown with an actress in an edited scene.

RELATED ARTICLES
Follow the latest updates



RELATED ARTICLES
Actress playing Borat's daughter brings Trump's personal attorney into a hotel suite after interview
New York cabaret houses beef up there digital offerings, and two theater adaptations of "Night of the Living Dead" arrive in time for Halloween.
Filmmaker Ben Wheatley's adaptation of Daphne du Maurier's tale of second-wife blues is desperately in need of life support

RELATED ARTICLES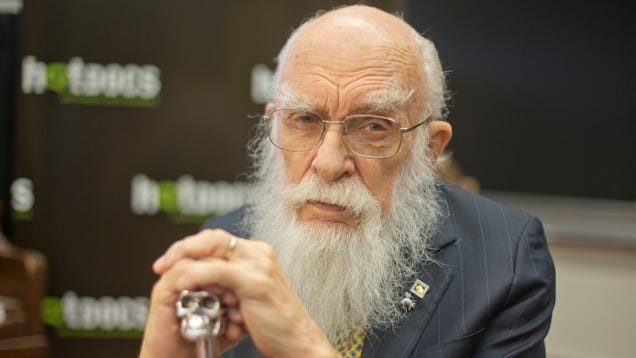 James Randi, known to the world of both magic and professional skepticism as The Amazing Randi, has died. As a frequent talk show guest, performer, and sponsor of the famed (and never claimed) One Million Dollar Paranormal Challenge, Randi spent his life exposing false claims of paranormal abilities, often by those…

Read more...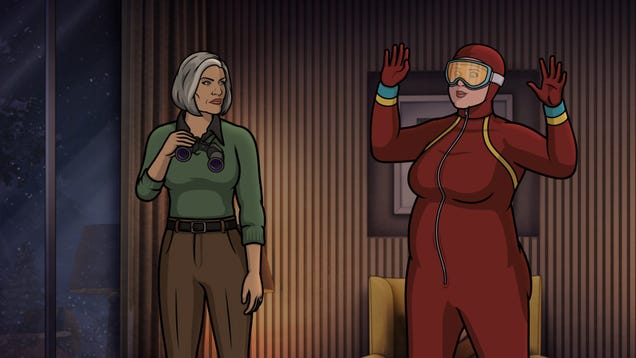 Now that it's over, Adam Reed's tenure as the primary writer of the first nine seasons of Archer is an amazing thing to look back at. Give or take a story credit here or there, Reed wrote (or, on rare occasion, co-wrote) all of the first 102 episodes of the show, a feat that probably did more to establish Archer's…

Read more...


James Randi transitioned from magician to a scientific skeptic, dedicating the latter half of his career to exposing fraud illusionists.
Da 5 Bloods, Wildlife, Back to the Future, and more.
What better way to get ready for Halloween than reading a horror-filled book? Here are four tomes to check out, from Joe Hill to Joyce Carol Oates.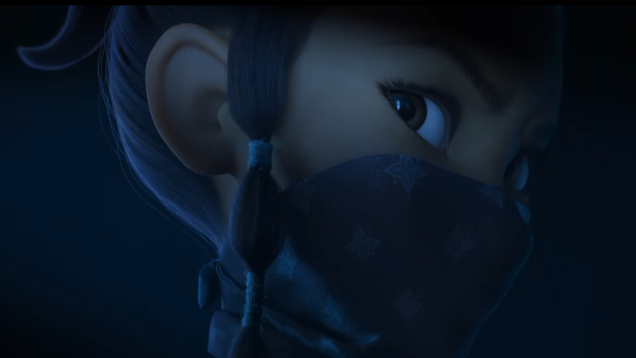 Disney just dropped the trailer for its upcoming action-adventure—and despite the image above, it's not set during COVID times. That said, Disney's first Southeast Asian princess does seem to be speaking to a 2020 audience: "My whole life I trained to become a guardian of the dragon gem. But this world has changed,…

Read more...


He did not appear in the original film.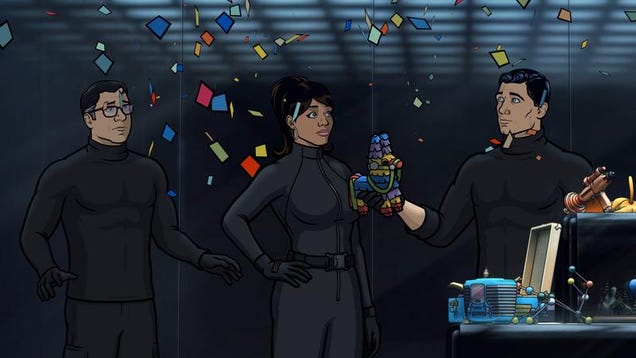 Looks like everyone's happy to have Sterling Archer back out of the coma, after all (sorry, Cyril): It's just been announced that FXX's animated comedy Archer has been renewed for season 12. That means another entire year of opportunities for the world's greatest spy (again, sorry, Cyril) to either save the day or…

Read more...


Documentary on the making of a new Bruce & the E Street Band album is part love letter, part eulogy and part joyous rock 'n' roll celebration
Frightening movies help fans gain a "new understanding," says the veteran star of scary stories, including the new "Tales From the Hood 3."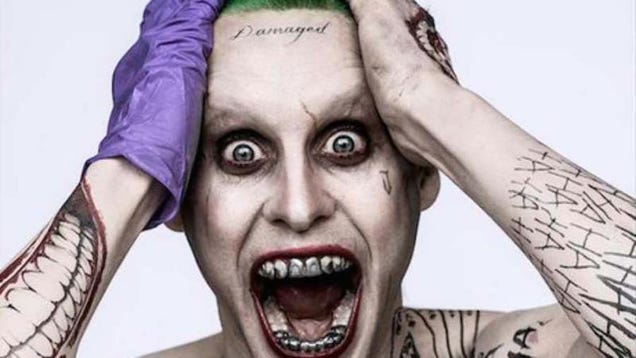 Is Pa Kent returning for the "Snyder Cut" of Justice League? Who gives a shit, 'cause Jared Leto's Joker sure is. Fire up the Twiztid, bitches.

Read more...


'Fox News Sunday' anchor previews the final debate in Nashville on 'The Daily Briefing'


"We are the ones with those scary guns," James Dale Reed wrote in a note left outside a house with Biden-Harris campaign signs in the front yard.


LGBT Catholics and advocates have applauded Pope Francis' message, but argue that he could go further in his support of the LGBT community.


Joe Biden denied that his family has profited from his public offices, appearing to contradict a statement his son Hunter Biden made last year in which he said he thinks he would "probably not" have been asked to be on the board of a Ukrainian energy company if he were not Biden's son.In an interview published Wednesday, the Democratic presidential nominee was asked about Republican Senator Ron Johnson's claim that Hunter Biden along with other Biden family members profited off the family name, an accusation that has become a frequent attack line by the Trump campaign less than two weeks out from the election."Is there any legitimacy to Senator Johnson's claim?" WISN 12 News's Adrienne Pedersen asked Biden."None whatsoever," Biden responded, calling the accusations "garbage" promoted by "Trump's henchman," Rudy Guiliani."It's a last-ditch effort in his desperate campaign to smear me and my family," Biden continued, citing Senator Mitt Romney in the former vice president's argument that "there's no basis to this."Romney serves on the Senate Homeland Security committee, which Johnson chairs, and in September criticized the committee's probe of Hunter Biden's business dealings, saying it is "not the legitimate role of government or Congress … to be used in an effort to damage political opponents.""And the vast majority of the intelligence people have come out and said there's no basis at all," Biden added. "Ron should be ashamed of himself."Last week, the New York Post reported on le
President Trump's nomination of Judge Amy Coney Barrett to replace Justice Ruth Bader Ginsburg on the U.S. Supreme Court has ignited an expected, yet unfortunate, conflagration on the left. With few procedural levers to pull and little chance of blocking Barrett's confirmation, the left wing of the Democratic Party has threatened to "pack the court," if given the chance, by increasing the number of justices.


Awkwafina also appears in fantasy epic based in fantasy world of Kumandra
The action movie star intervened to save a Bulgarian dog from euthanasia after Norway said it had been imported on a fake passport.
Broadway theatres have been shut since March, a fact reflected by this year's pared-down nominations.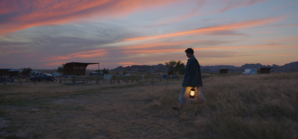 We weren't planning on watching Nomadland as a family. The film, arguably the most talked-about of the 2020 Toronto International Film Festival, was available to watch beginning Friday evening at 8pm. This was a big one - a likely Oscar contender in multiple categories, and I was going to treat it as if it was a premiere, arriving on time and starting the film as soon as it was available. But then life happened. My son stumbled into the living room bored and looking to watch...

Read More

Read Comments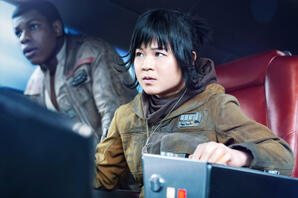 Need a quick recap of the past week in movie news? Here are the highlights: Kelly Marie Tran is a Disney Princess: Star Wars actress Kelly Marie Tran (pictured above) has been cast as the titular lead for Disney's Raya and the Last Dragon. Entertainment Weekly revealed the Vietnamese-American actress replaces the previously cast Cassie Steele as the voice of the princess Raya in the movie, which is due in March 2021. Tran makes history as the first Southeast Asian actress to lead...

Read More

Read Comments


Misconceptions about the way climate and weather impact exposure and transmission of SARS-CoV-2, the virus that causes COVID-19, create false confidence and have adversely shaped risk perceptions, say researchers.