Until special counsel Robert Mueller's report is revealed, the charges he filed - and didn't - offer the only detail of the Russia probe's findings.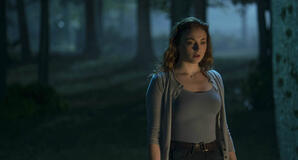 An all-new take on a classic X-Men comic book story, Dark Phoenix looks set to establish its own ground rules when it hits the big screen. The action-adventure revolves around Jean Grey (Sophie Turner), who is affected by a powerful cosmic force while on a rescue mission, becoming far more unstable than ever before. The final trailer offers a further peek at action sequences that look truly spectacular, along with greater insight into Jean Grey's plight and the extent of the threat to...

Read More

Read Comments


The fire at Notre Dame cathedral on Monday prompted immediate pledges of millions of euros to help rebuild it.On Tuesday, it spurred donations to do the same for much smaller places of worship thousands of miles away that were recently destroyed by arson.A crowdfunding campaign for three fire-ravaged black churches in Louisiana received more than $940,000 (£720,000) after it was widely shared on social media on Tuesday.Many users noted that while hundreds of millions of euros had already been pledged to rebuild the famous cathedral, the small churches in Louisiana were still struggling."These communities need to know that people care about them and what they're going through," Jessica Piombo, a professor who lives in Monterey, California, wrote on the campaign's page."Every little bit counts."The campaign was posted on GoFundMe last Wednesday by the Seventh District Baptist Association, which includes 54 Baptist churches in southwest Louisiana, including the three that were burned.The association noted that donations would go to rebuilding and replacing what was destroyed, from pews to sound systems and musical instruments.A screen shot of the campaign's page from early on Tuesday morning showed that it had raised $92,939 (£71,000).That number shot upward as the day wore on, including many smaller donations.More than 15,000 people had donated as of 11pm Eastern Time, and a spokesman for GoFundMe said the campaign had received donations from all 50 states.Those who sha
Here's why Republicans and Democrats alike are increasingly willing to push back against President Donald Trump on his controversial Yemen policy.