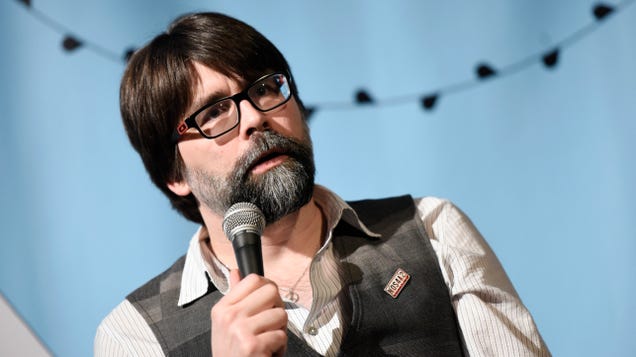 Author Joe Hill is probably feeling a tad bit focused on the world of television at the moment—his horror bestseller NOS4A2, about a vampire who owns a car, having just been turned into a new series by AMC. But it's an undeniable truth that one of Hill's first loves in the publishing industry was comics, and it's to…

Read more...



RELATED ARTICLES
See the lineup of titles slated to take the stage in the 31st annual festival this October.
The Tuesday cable ratings were returned to a more regular…

RELATED ARTICLES
Performances begin July 10 under the direction of Brett Smock.
Broadcast primetime live same-day ratings for Tuesday, June 25,…
Many of the event's dances across Lower Manhattan offered measured paces and low barriers of entry to the public.
The immediate superior of a Navy SEAL standing trial charged with murdering a helpless Iraqi prisoner and shooting unarmed civilians testified on Wednesday he had complete confidence in the defendant's combat tactics and decision-making. Master Chief Petty Officer Brian Alazzawi, the first defense witness called to the stand in the trial of Special Operations Chief Edward Gallagher, also described how one of the main accusers in the case had seemed to harbor a grudge against Gallagher. Gallagher, a decorated career combat veteran, has denied all charges and says he is wrongly accused.


A Navy SEAL witness could face a perjury charge after testifying that he — and not Special Operations Chief Edward Gallagher— had killed a young Islamic State prisoner in Iraq, according to an email sent to a lawyer for the witness. Officials are considering charging Special Operator First Class Corey Scott with lying under oath during Gallagher's court-martial, said the email sent Tuesday by Navy Capt. Donald King, a lawyer for the senior commander who convened the war crimes proceedings. Scott "testified directly contrary to previous official statements — thus exposing him to prosecution," the email said.



RELATED ARTICLES
In "The Buried" Peter Hessler, the New Yorker writer, weaves together stories from his experience of living in Cairo for the past five years.
A pair of annual events led the cable ratings for…
The Tony winner will be accompanied by Tony-winning composer-lyricist Marc Shaiman.

RELATED ARTICLES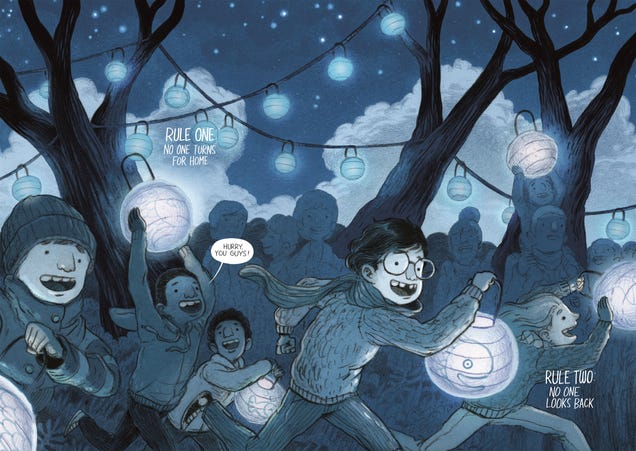 At first glance, This Was Our Pact looks like it treads the same ground as The Goonies and Stand By Me, telling a coming-of-age adventure about a gaggle of kids testing the bounds of their parents' control. But only at first. Writer and artist Ryan Andrews imbues this kind of story with a sense of wonder and a plot…

Read more...


WorldPride, the annual LGBTQ celebration, is in New York this year — and LGBTQ people of all stripes are making the global trek.


Nearly a week after the latest sexual misconduct accusation against President Donald Trump, the story has largely landed with a thud. Some see the muted response to author E. Jean Carroll's allegation of Trump assaulting her in a department store dressing room more than two decades ago as yet another example of the divisive Politics of Trump: Those who support him dismiss it as fake news. "Essentially, you're either for him or against him, and if you're for him, it doesn't matter what he's done," said Larry Sabato, who directs the University of Virginia's Center for Politics.


Alongside her husband, Ms. Chapman starred in the reality show "Dog the Bounty Hunter," an eight-season hit for A&E. Her battle with cancer was the subject of a two-hour special.
Danny Boyle and Richard Curtis invite you to imagine there's no Beatles.
A spokeswoman said that Chapman died early Wednesday after a battle with cancer
Police issued a public appeal for a person last seen with a University of Utah student before she disappeared more than a week ago.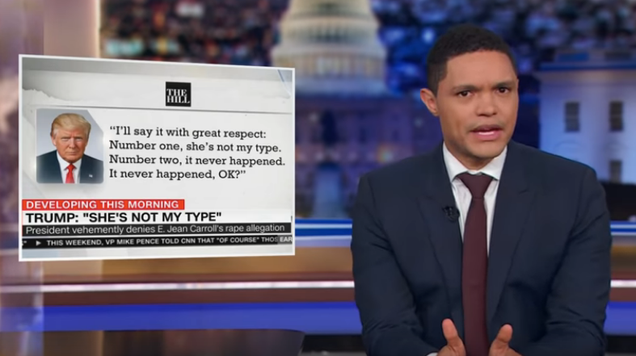 Donald Trump once claimed he could publicly shoot someone and his supporters wouldn't care. Apart from that sounding like dialogue from a supervillain cult leader running for mayor of Gotham City, the sentiment that the MAGA crowd is so on board with Trump's agenda of racism, sexism, homophobia, plutocratic thievery,…

Read more...


The National Rifle Association has shut down production at NRA TV.The NRA on Tuesday also severed all business with its estranged advertising firm, Ackerman McQueen, which operates NRA TV, the NRA's live broadcasting media arm, according to interviews and documents reviewed by The New York Times.While NRA TV may continue to air past content, its live broadcasting will end and its on-air personalities - Ackerman employees who included Dana Loesch — will no longer be the public faces of the NRA.It remained unclear whether the NRA might try to hire some of those employees, but there was no indication it was negotiating to do so.The move comes amid a flurry of lawsuits between the NRA and Ackerman, and increasing acrimony that surfaced after two prominent NRA board members first criticised NRA TV in an article in The Times in March. The separation had become inevitable: The two sides said last month that they were ending their three-decade-plus partnership."Many members expressed concern about the messaging on NRA TV becoming too far removed from our core mission: defending the Second Amendment," Wayne LaPierre, the NRA's longtime chief executive, wrote in a message to members that was expected to be sent out by Wednesday."So, after careful consideration, I am announcing that starting today, we are undergoing a significant change in our communications strategy. We are no longer airing 'live TV' programming."In a notice to Ackerman's chief executive, Revan McQueen, sent
Sri Lanka's president on Wednesday signed death sentences for four people convicted of drug-related offences in a decision analysts said is aimed at boosting his chances of re-election later this year. Maithripala Sirisena was elected as a reformist in January 2015, but has struggled to fulfill pledges including addressing human rights abuses, eliminating corruption and ensuring good governance. "I have already signed the death penalty for four (convicts).


Former Texas congressman Beto O'Rourke answered his first question at the 2020 Democratic presidential debate in Miami — in both English and Spanish.


Granger Smith and his wife Amber are remembering their three-year-old son in a touching way. The country superstar donated $218,791 on Tuesday (...
Want to catch up on your moviegoing? Here's what our chief critics say is worth checking out.
The Prynt Pocket Instant Photo Printer for iPhone has to be one of the coolest things we've come across in quite some time. Remember how old Kodak instant cameras would print photos without the need for ink, since the film itself would show the image after a minute or so? Well the Prynt mobile printer works in the same way, using "ZINK" (zero ink) sticker paper to print photos in about 30 seconds without the need for ink. You can print from your camera roll using this awesome printer attachment, or even from Instagram! Definitely check it out.Here's more info from the product page: * Turn your iPhone into an instant camera ½ the size of the Original Prynt case, with an easy-to-remove paper cartridge * Print photos from your phone (even Instagram), or take new ones- printed in 30 seconds * Add a video to your Prynt and watch it come to Life with the app * No Ink necessary- photos are printed directly onto zink (zero Ink) sticker paper- the only photo paper compatible with Prynt pocket * Peel off the adhesive backing to turn any photo into a sticker! Compatible with the Apple iPhone X, iPhone 8 Plus, iPhone 8, iPhone 7 Plus, iPhone 7, iPhone SE, iPhone 6s Plus, iPhone 6s, iPhone 6 Plus, iPhone 6, iPhone 5s, iPhone 5


Robert Wadlow could've told you that bigger is not always better, but this BMW sedan's grille begs to differ.


"Blood & Treasure's" adventures are far from over. CBS has…
"Clyde Fans" tells the multigenerational story of a Toronto family who sells electric fans — a visual epic that captures the passage of time.
BBC production Small Axe will be an anthology series set within London's West Indian community.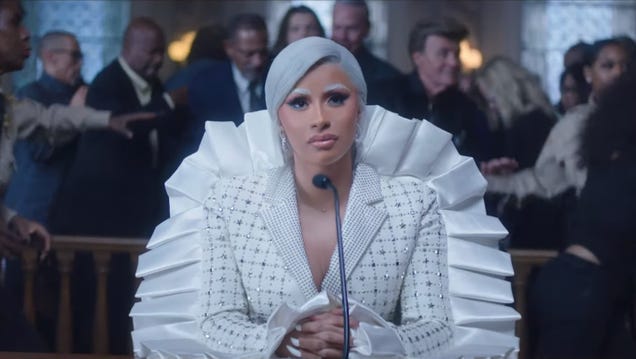 Cardi B.'s latest high-octane single "Press" has been saddled with her real-life legal drama since its debut - an understandable side effect of releasing the song the same day as a high profile court appearance. Now, just one day after entering a "not guilty" plea for charges stemming from a club brawl last August,…

Read more...


Senate Republicans plan to force House Democrats to accept their bill or get nothing done as the humanitarian crisis worsens.


Dodge showed off a "concept" version of its muscle sedan with a widebody setup, and it seems like the production car is coming soon.


The production will begin performances at London's Wyndham's Theatre in January 2020.
The actors' union is mounting a legal challenge that has now been joined by Glaad and other advocacy groups.
The rapper and two members of her team have been charged with 12 crimes each.
How much black box money is built-up from on-demand digital services? Billboard estimates at most $250 million. Black box money was a big topic at...
The show is reportedly one of the most popular series on the platform

RELATED ARTICLES
The third time's the charm for 'Conjuring' spin-off series, which delivers a simple but efficient scare machine
The BET Awards took the top spot in the Sunday…
With roses crafted into heart shapes and crowns made of bright yellow sunflowers, Michael Jackson fans from as far afield as Iran and Japan paid tribute on Tuesday to the King of Pop on the 10th anniversary of his death.
Radio play is down slightly, but the King of Pop's Vegas show goes on and Broadway is still in the air despite HBO's "Leaving Neverland."
Filmmakers Danny Boyle and Richard Curtis talk about tackling the band's iconic catalog for a fresh audience — and why they got Ed Sheeran involved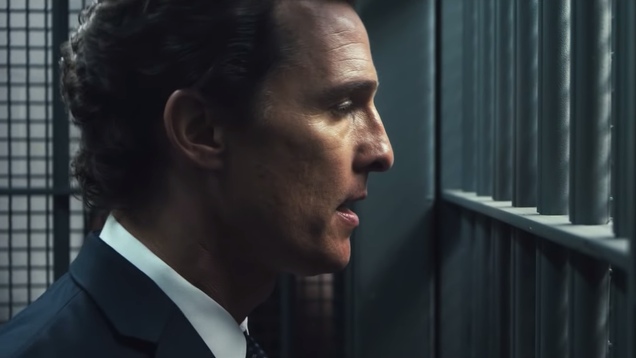 Eight years ago, in March of 2011, director Brad Furman released a Matthew McConaughey vehicle called The Lincoln Lawyer (the use of "vehicle" there is a pun). Based on the Michael Connelly novel of the same name, the movie starred McConaughey as a slick lawyer who gradually learns that there are more important things…

Read more...


Grammy Award-winning rapper Cardi B pleaded not guilty on Tuesday to felony assault charges relating to an alleged fight at a New York City strip club last year.
"Penny Dreadful: City of Angels" is rounding out its cast with the addition of six new actors. Michael Gladis has joined the show as a series regular, while Lorenza Izzo, Adam Rodriguez, Thomas Kretschmann, and Dominic Sherwood will appear in recurring roles. Ethan Peck will guest star in multiple episodes. The six join previously announced […]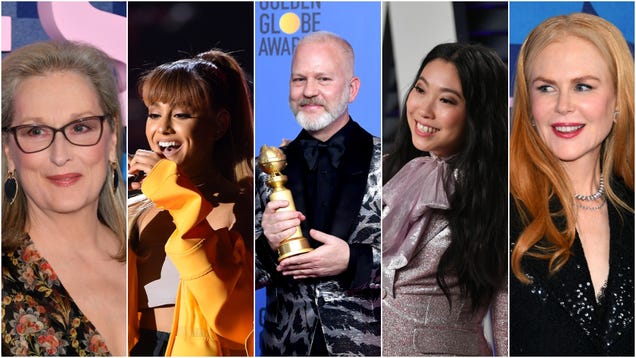 Ryan Murphy is kicking off his shiny new Netflix deal with a bit of a bang: Per Deadline, Murphy has consulted his impressively stuffed Rolodex of big-name friends to help him bring his film adaptation of the Tony-nominated stage musical, The Prom, to life.

Read more...



RELATED ARTICLES
Sadie Jones's "The Snakes" is a modern morality tale, a creepy, scary novel about the corrosive effects of money and power.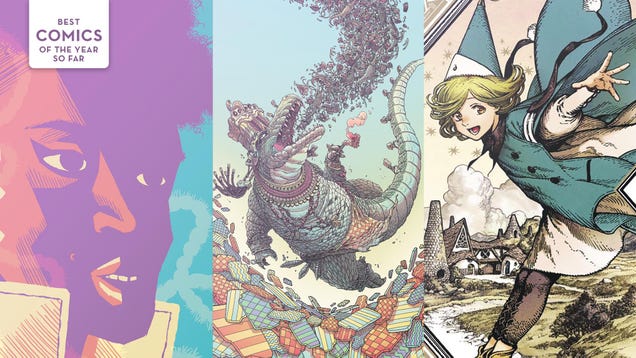 An ancient alligator god. A living building. A doomed architect. The subjects of the best comics released in 2019 so far are an eclectic mix, and these stories highlight the stylistic range of the medium with drastically different visual and narrative perspectives. From poignant graphic memoirs to sensational genre…

Read more...


The week of June 17 saw "The Tonight Show Starring…
British broadcaster ITV won't commission another show with the same format as "The Jeremy Kyle Show" which was axed last month after a participant died shortly after appearing on the program, its boss told lawmakers on Tuesday.
For our project on the future of movies, the director and actress notes there are more opportunities but smaller paychecks.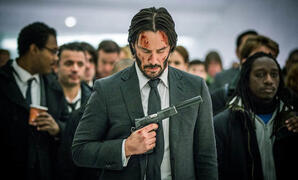 Here are a bunch of little bites to satisfy your hunger for movie culture:   Music Performance of the Day: Rocketman, which you can see early this weekend, premiered at the Cannes Film Festival this week to a standing ovation and rave reviews. Following the first screening, star Taron Egerton performed a duet of the title song with Elton John, whom he portrays in the musical biopic:   Fan Art of the Day: Even before the first screenings were guaranteeing...

Read More

Read Comments