Donald Trump has tweeted lavish praise from a Fox and Friends contributor insisting Israeli Jews "love him like he is the second coming of God" after being condemned for perpetuating an antisemitic trope by suggesting that American Jews who vote Democrat show "either a total lack of knowledge or great disloyalty".The Danish royal family has meanwhile said it is "surprised" after the US president cancelled a visit to the country over their refusal to discuss selling Greenland to him.


"The Walking Dead" alum Christian Serratos is in talks to play Tejano music superstar Selena Quintanilla in Netflix's upcoming biographical series, TheWrap has learned.Written and executive produced by "American Crime" alum Moisés Zamora, "Selena: The Series" was ordered by the streaming service late last year. The project is described as a "coming of age story following Selena as her dreams come true and all the heart-wrenching and life-changing choices she and her family have to make as they navigate success, family, and music."Netflix declined to comment on the potential casting.Also Read: Selena Quintanilla Scripted Drama Gets Series Order at NetflixThe Quintanilla family was on board to assist in its development and will executive produce the project from Campanario Entertainment. Jaime Dávila, president and co-founder of Campanario Entertainment, will serve as executive producer alongside Rico Martinez, Suzette Quintanilla, Abraham Quintanilla Jr. and Simran A. Singh.Serratos has co-starred on AMC's zombie drama "The Walking Dead" since its fourth season. The show's 10th season is set to premiere later this year. Serratos' previous credits include "The Secret Life of the American Teenager," "The Twilight Saga" and "Ned's Declassified School Survival Guide."Read original story 'The Walking Dead' Star Christian Serratos in Talks to Play Selena Quintanilla in Netflix Series At TheWrap


Samara Weaving gives heart to this efficiently blood-drenched harpooning of soul-sucking greed and inbred family values.
Jason DeParle's "A Good Provider Is One Who Leaves" is a deeply reported look at global migration centered on the experiences of a single Filipino family over the course of 30 years.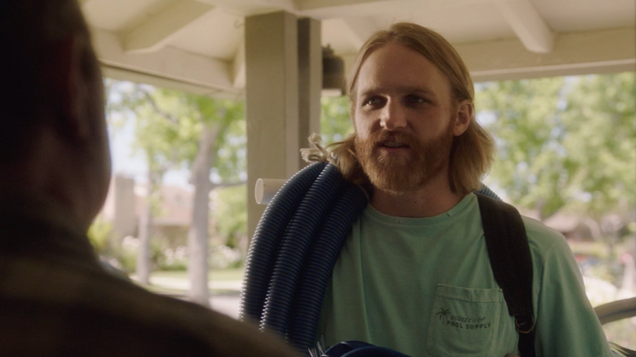 For the most part, Lodge 49 declines to define its characters by their work, even as it validates their decisions to work whatever job puts food on the table (well, the non-exploitative gigs, anyway). But from the moment he first entered the frame, Dud (Wyatt Russell) has made it his business to keep the family…

Read more...