In 1930s depression-era London, Michael (Ben Whishaw) and Jane (Emily Mortimer) are now grown up, with Michael, his three children and their housekeeper, Ellen (Julie Walters), living on Cherry Tree Lane. After Michael suffers a personal loss, the enigmatic nanny Mary Poppins (Emily Blunt) re-enters the lives of the Banks family, and, along with the optimistic street lamplighter Jack (Lin-Manuel Miranda), uses her unique magical skills to help the family rediscover the joy and wonder missing in their lives. Mary Poppins also introduces the children to a new assortment of colorful and whimsical characters, including her eccentric cousin, Topsy (Meryl Streep).Rated: PGRelease Date: Dec 19, 2018
A look at key screen moments (and where to watch them) from the career of the director and actress.

RELATED ARTICLES
As the world mourns the loss of Penny Marshall -- who died Tuesday (Dec. 18) from diabetes complications at age 75 -- Billboard takes a look back at...

RELATED ARTICLES
After starring in TV series Laverne & Shirley, she went on to become a director of hits such as Big.

RELATED ARTICLES
WASHINGTON (AP) — The Latest on former Trump national security adviser Michael Flynn and the Russia investigation (all times local):



RELATED ARTICLES
Who won: Kirk Jay, Kennedy Holmes, Chris Kroeze, or Chevel Shepherd?



RELATED ARTICLES
Judge postpones sentencing Tuesday for Michael Flynn, Trump's former national security adviser, for lying to FBI about Russia contacts.


In Bret Marcus's film, all the likes and follows in the world can't give you "real" love.
The US surgeon general has urged an aggressive clamp down on e-cigarettes, recommending punitive taxes and bans on them being used at indoor public venues. It followed an explosion in "vaping" - inhaling e-cigarettes - among teenagers, with figures showing one in five high school pupils were using them. Jerome Adams, America's top doctor, said action was needed to prevent millions of teenagers becoming hooked on the high-nicotine devices. In a rare public advisory he said parents, teachers and doctors must work together to address an epidemic of underage vaping, which was putting the health and brain development of young people at risk. E-cigarettes and other vaping devices have been sold in the US since 2007 and are now a $6.6 billion business. Most devices heat a flavored nicotine solution into an inhalable vapour, and have been marketed to adult smokers as a less-harmful alternative to cigarettes.  Jerome Adams, the US surgeon general Credit: AP However, some research suggests that teenagers who vape are more likely to then try regular cigarettes. US law bans the sale of e-cigarettes to people under 18. But a government survey found an estimated 3.6 million US teenagers currently use e-cigarettes. In the past year use increased by 78 per cent among high school pupils, with one fifth of them now using the devices. For 17 and 18-year-olds the figure rose to 37 per cent. Mr Adams singled out Juul, a Silicon Valley company, which has come to dominate the e-cigarette mark

RELATED ARTICLES
In a time of omnipresent digital images, books remain one of the most powerful ways of showing the riches of photography.

RELATED ARTICLES
It's no surprise that Mary Poppins Returns, an industrial-strength sugarplum, doesn't ?live up to the 1964 […]
Another Monday, another strong showing for ESPN and the NFL.…

RELATED ARTICLES
Transcripts of former FBI director's closed-door testimony have been released; Catherine Herridge has the latest.


Japanese hitmaker Gen Hoshino teamed up with British DJ and music producer Mark Ronson for a double-headlining concert at Chiba's Makuhari Messe...
Comey testified before a House panel about 2016 FBI investigation into Hillary Clinton's private emails; Peter Doocy reports from Capitol Hill.


Olivia Newton-John's autobiography, released last fall in her longtime home Australia, comes out in the U.S. in 2019. Gallery Books, an imprint...
In court for his sentencing, Flynn stood by his guilty plea as U.S. District Judge Emmet Sullivan warned him he could face prison time.


Olivia Newton-John's autobiography, released last fall in her longtime home Australia, comes out in the U.S. in 2019.         
Lin-Manuel Miranda and Jimmy Fallon spread some holiday cheer to The Tonight Show on Monday night (Dec. 17) by cycling through festive...
CBS said an investigation found grounds to terminate Les Moonves "for cause," including his failure to "cooperate fully" with investigators.


Lin-Manuel Miranda and Jimmy Fallon Perform Epic Holiday Mashup


New Zealand warned Google to "take responsibility" for its news content Wednesday, after the internet giant broke a court order suppressing the name of a man charged with murdering a British backpacker. An Auckland court granted the man interim name suppression this month but Google revealed his identity in an email to subscribers of its "what's trending in New Zealand?" service. Justice Minister Andrew Little said the breach was unacceptable and he had made his views known to Google executives at a meeting in parliament on Tuesday night.


The collection of original short plays, all set to music, will begin performances January 18, 2019, at the A.R.T./New York Theatres.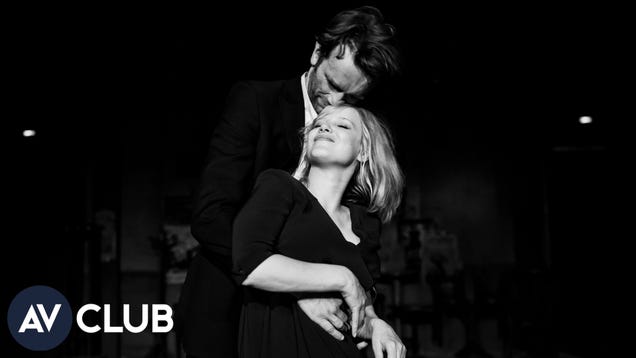 Polish filmmaker Pawel Pawlikowski's latest film is Cold War, the Palme D'Or-nominated love story between a man and a woman who meet in the ruins of post-World War II Poland. In honor of the film, which recently made the Oscars shortlist for Best Foreign-Language Film, we sat down with Pawlikowski to talk about the…

Read more...


Participating shows include Puffs, A Child's Christmas, and The Resistible Rise of Arturo Ui.
Penny Marshall, who played an endearingly graceless character with a thick Bronx accent in U.S. television's "Laverne & Shirley" before becoming a pioneering film director with hits including "Big" and "A League of Their Own," has died at 75, her publicist said on Tuesday.

RELATED ARTICLES
The Justice Department on Tuesday moved to implement President Donald Trump's


George Takei has boarded "The Terror" Season 2 both as a series regular and consultant. The second season of the AMC anthology series takes place during World War II and is set, in part, in a Japanese-American internment camp. Takei himself was imprisoned in two such internment camps when he was a child. As a consultant, […]


The entire Off-Broadway company will return to the musical when it debuts on Broadway in February 2019.
Broadcast primetime live same-day ratings for Monday, December 17,…
Final broadcast primetime live same-day ratings for Sunday, December…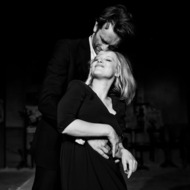 This review originally ran during the Cannes Film Festival.Like nearly any Broadway musical you can think of, Cold War is a love story told through love songs. They start off early in the film, sung by peasants in rural postwar Poland, plaintive, heart-piercing melodies about impossible loves. Whether the voices ... More »
A former detective alleges the show suggests he planted evidence to frame Steven Avery.
It was a blast from holidays past on The Tonight Show on Tuesday (Dec. 18).   To celebrate the upcoming Christmas holiday, Jimmy...
As the academy struggles to find a replacement for Kevin Hart, several stars have nominated themselves for the job.
"The only thing he said is that we would take a look at it," White House spokeswoman Sarah Sanders told reporters. "Nothing further at this point beyond that ... nothing committal at all in that process." Turkey's foreign minister said on Sunday that Trump told Erdogan that Washington was working on extraditing the cleric, Fethullah Gulen, a former Erdogan ally who has lived in self-imposed U.S. exile for nearly two decades. Asked about the comment on Monday, another White House official said only that Trump did not commit to extraditing Gulen when he spoke to Erdogan at the Group of 20 summit in Buenos Aires last month.



The first season of The Terror took place on a Royal Navy ship that experienced a whole bunch of bad on a frozen stretch of sea in the 19th century. The second season in this anthology series will be moving to the United States during World War II, and George ... More »
Live Nation has appointed Kelly Flanigan as president of Washington DC within the company's U.S. concerts division. Flanigan will oversee...
NORAD's Santa Tracker has monitored the Jolly Ol' Man's journey across the globe on Christmas Eve for more than 60 years.


Alfonso Ribeiro, who played Carlton in The Fresh Prince of Bel-Air, says the game copied his moves.
AAA predicts that more than one-third of Americans will travel this holiday season, so knowing the best and worst times for traffic and weather can cut down your trip time.


A special counsel investigation into possible collusion between Russia and the 2016 presidential campaign of Donald Trump has already secured more than 30 indictments and guilty pleas and has spawned at least four federal probes. With less than three weeks to go before they take control of the U.S. House of Representatives, Democrats are jockeying to lead overlapping investigations into the president. Trump denies any collusion and has long denounced the investigation being led by Special Counsel Robert Mueller as a "witch hunt." Moscow has denied it interfered in the election.


The Fresh Prince of Bel-Air star Alfonso Ribeiro is suing the creators of Fortnite and NBA 2K for using his famous dance on the popular video...
A statement from the board cited Moonves' "willful and material misfeasance"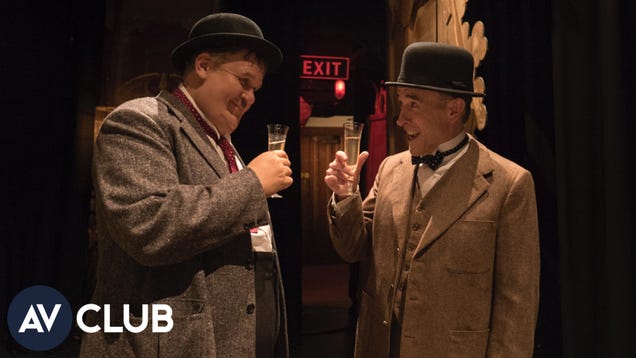 In their new film Stan & Ollie, Steve Coogan and John C. Reilly star as Stanley "Stan" Laurel and Oliver "Ollie" Hardy, better known as Laurel & Hardy, one of the world's great comedy teams. Ahead of the film's premiere at the end of the month, we spoke with Coogan and Reilly about playing one of Hollywood's great…

Read more...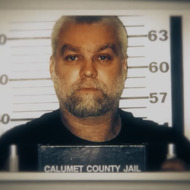 In 2015, Laura Ricciardi and Moira Demos's Emmy-winning true crime docuseries Making a Murderer introduced the world to Steven Avery and Brandan Dassey, a Wisconsin uncle and nephew found guilty of the 2005 murder of photographer Teresa Halbach. The Netflix show critiqued the pair's conviction from myriad angles, calling into ... More »

RELATED ARTICLES
Radio stations are pulling the standard from holiday playlists. Cable channels are debating it. And William Shatner is very worked up.

In some sense, The Carlton belongs to all of us, an integral thread in the vast tapestry that was America in the 1990s. In a different, more specific sense, however, the exuberant dance everyone under the age of death and over the age of birth is well-known because of one man: ... More »
Live-action adaptations of superhero characters are often looked at by most moviegoers as prime examples of what the characters can achieve when adapted into a new medium. Most embedded comics fans, however, know that animated offerings - whether they're on film or television - can often prove to be more truthful to the spirits of the characters, along with having the potential to be extraordinarily imaginative in their execution. Over the past 25 years, superhero animation has evolved steadily from a moment of renaissance exhibited visibly by 1992's Batman: The Animated Series. It should come as little surprise that the single theatrical outing that series and its creators produced - 1993's stellar Batman: Mask of the Phantasm - is often...
Read More


Rita Ora joined Kelly Ripa on Live With Kelly & Ryan as a co-host on Monday (Dec. 17), where she shared some hilarious stories and...

RELATED ARTICLES
Oscar-winning actor Jeff Bridges will receive a lifetime achievement award at January's Golden Globes ceremony for his wide range of work, from Western "True Grit" to comedy "The Big Lebowski," the Hollywood Foreign Press Association said on Monday.
The new addition follows earlier acquisitions of the Rodgers and Hammerstein Theatricals and Tams-Witmark libraries and creation of The Musical Company.
Two hundred years and an ocean kept Claire and Jamie apart on Outlander, but there's really nothing keeping you from this deal on an Outlander Season 3 on Blu-ray, Plus Limited Edition Ornament; It's Happening Now.', 'B07F3M1H66');window.ga('unique.send', 'event', 'Commerce', 'avclub - No Need to Travel Through Time For This Deal on Outlander Season 3 on Blu-ray, Plus Limited Edition Ornament; It's Happening Now.', 'B07F3M1H66');" data-amazontag="kinjaavclub-20" href="https://www.amazon.com/dp/B07F3M1H66/?tag=kinjaavclub-20&ascsubtag=9c63743274ccdb49bdc66f25214d7079043049d7"Outlander season 3 Blu-ray set, plus a limited-edition ornament. It's just $25 for all five discs and the commemorative decor, but really, can you put a price on true love, time travel,…

Read more...



For most of the history of superhero fiction, religion was something of a taboo, especially when it came to Judaism. Superman, Batman, Captain America — these were all figures invented by Jews, but the characters never evinced any particular spiritual beliefs, and certainly weren't depicted as being Jewish. Spider-Man was ... More »
Actor to be honored at the 76th annual Golden Globe Awards in Los Angeles
The film features an innovative animation style — both CGI and hand-drawn
A New York judge on Friday ordered rapper Cardi B to have no contact with two bartenders she allegedly attacked in a strip-club brawl, but allowed her to remain free after she skipped a court appearance earlier in the week.