From the start, Daredevil's third season set out to be a return to form, and it's kind of amazing how literal it is in its pursuit of that goal. Some of the stuff is obvious: Matt's return to his makeshift black suit, Wilson Fisk as a primary antagonist, the grounded ... More »

RELATED ARTICLES
Turkey is seeking to strike a fine balance in the controversy over the disappearance of Saudi journalist Jamal Khashoggi, aware the aftermath could boost its economy and diplomatic hand but prove highly damaging if the case is mishandled. The probe strikes at the heart of one of Turkey's most sensitive diplomatic relationships, with its ties to fellow Sunni Muslim heavyweight Saudi Arabia marked by public politeness and deep economic links but also years of rivalry and diverging interests. For President Recep Tayyip Erdogan "it's a very delicate balance he's attempting to strike," Mujtaba Rahman, Europe managing director for the Eurasia Group, told AFP.



RELATED ARTICLES
Trick or treat took on a whole new meaning at the weekend box office, where Blumhouse and Universal's Halloween opened to a terrifying $77.5...
Donald Trump says he will pull the United States out of the Intermediate-Range Nuclear Forces (INF) treaty with Russia, claiming that Moscow is violating the deal. The president said he wanted a new agreement with Russia and China, although he offered no details of how Moscow had violated the 1987 treaty. "We are going to terminate the agreement and then we are going to develop the weapons," Mr Trump said - unless a new agreement was forthcoming.



RELATED ARTICLES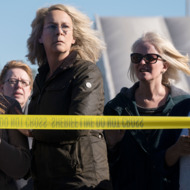 According to Variety, the new Halloween has not only won the weekend box office race, but it might just have the biggest October opening of all time. The sequel to the original 1978 film is set 40 years after the events of the original film, and it also ignores all ... More »
The second film of the "Cloverfield" franchise airs on FXX. And an adaptation of a Wilkie Collins novel debuts on PBS.
The Olivier Award-winning play opens on Broadway October 21.
"I am a forthcoming person and I want my life to be full somehow," actress writes
SNELLVILLE, Ga. (AP) — Two teen-aged suspects have been charged, including one man who remains on the loose, in connection with the fatal shooting of a George police officer who was killed while responding to a suspicious vehicle parked near a middle school, authorities said Sunday.



RELATED ARTICLES
Selma Blair shared the news in an emotional Instagram post, saying the news was "overwhelming".
From walking like wood through water to "breathing him in," five actors explain their very different approaches to "Halloween's" opaque villain.
SNELLVILLE, Ga. (AP) — The Latest on the fatal shooting of a Georgia police officer (all times local):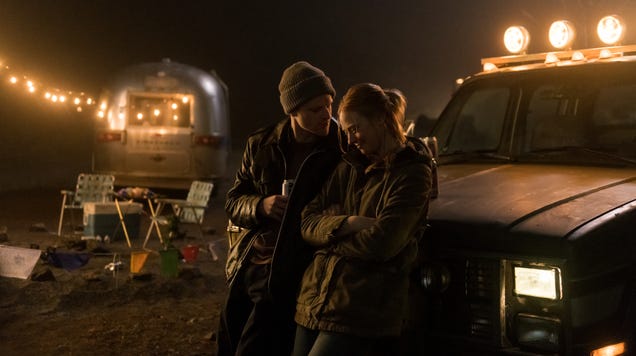 There are two different ways to look at this episode. One, obviously, is as an episode of Daredevil's ongoing third season. The other is as an episode that has to tie together all of the ominous hints about Karen Page's troubled backstory that have been dropped across multiple seasons by multiple…

Read more...


ZURICH (Reuters) - ABB Chief Executive Ulrich Spiesshofer will not attend an investment conference in Saudi Arabia next week, the Swiss engineering group said on Friday. Spiesshofer joins other world business and political leaders who have withdrawn amid concern about a journalist's fate. ABB did not give a reason for his decision. ...


This is One Good Thing , a weekly column where we tell you about one of the few nice things that happened this week. Halloween is fast approaching and while you may think your planned costume's impressive, there's a very good chance it won't top this fifth grader who dressed as a baked potato. Reddit user seal2781, a 24-year-old named Celia, recently shared a throwback Halloween picture from 2004 — the year she followed her heart and dressed as a baked potato wrapped in foil with a li'l pat of butter on top. Precious! Delicious! All around wholesome! The costume is one of the closest things we've seen to absolute Halloween perfection, and the kind of ensemble we should all strive to put together this time of year. If you're having doubts about how great it is, we're not exaggerating. See for yourself... SEE ALSO: This Kevin from 'The Office' Halloween costume for babies needs to exist IRL Celia told Mashable via Reddit that she fashioned the wearable baked potato for her elementary school Halloween costume contest. The costume won first prize and for that, she received a whole $5!  "The day before the contest I decided I wanted to be a baked potato," she wrote. "I'm not really sure why — I just thought it would be funny." She says her dad Ron helped make the costume out of cardboard boxes. "We covered the boxes in wide plastic wrap to hold it all together, and then covered it in foil and added the fluff and brown
NEW YORK (AP) — Sitting in my suburban American kitchen, it is easy to feel that Saudi Arabia is a world away, that events at the Saudi consulate in Istanbul — as gruesome as they now seem to have been — have little to do with me.


A viral headline about Kim Kardashian and Kanye West breaking up is the latest


Peter Dinklage stars in the new HBO drama "My Dinner with Hervé." And "The Illusionist" arrives on Amazon Prime.
This study offers encouraging evidence


The Keen Company's revival of Adam Gwon's song cycle opened October 17 at Theatre Row.
After clashes with Mexican riot police on Friday, some 650 migrants from the caravan made it into Mexico on the far side of a bridge over the Suchiate River, according to Mexican officials who said they were being registered. Some 2,000 Honduran migrants were already back home after giving up on continuing to Mexico, Guatemala's President Jimmy Morales said at a press conference in Guatemala City alongside his Honduran counterpart, President Juan Orlando Hernandez. Hernandez said another 486 migrants were in transit back to Honduras, a roughly 12-hour trip by road.


U.S. comedian and actress Amy Schumer has said she will not appear in any commercials during the 2019 Super Bowl in support of National Football League quarterback Colin Kaepernick's protests against racial injustice.

RELATED ARTICLES
Daily life is a series of fears and frustrations for thousands of people living in the hurricane zone of the Florida Panhandle.


Is rock music in 2018 a sound, a mood or a retail category? Where do Twenty One Pilots, the 1975 and Greta Van Fleet fit in?

Sure, it might be old news that Vin Diesel and the Rock engaged in a very bizarrely worded feud thanks to some behind-the-scenes Fast 8 trouble, but that doesn't mean our gal Hillary Clinton hasn't been low-key taking sides after all these years. In short: sorry, Rock. Diesel is the ... More »
Books on Saudi Arabian history and politics shed light on the Saud family's reign.
WASHINGTON ? Saudi Arabia's stunning Friday night admission that its officials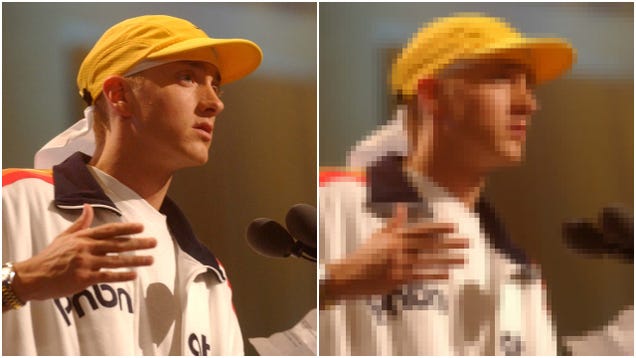 Ah, advertising: The grand pursuit of selling human emotions back to the people who feel them. At its best, a great ad is a form of Don Draper-esque high art; more often, though, it's a crude copy of something real, a notion that's heavily emphasized whenever the commercial in question features an actual crude copy of…

Read more...


ISTANBUL (AP) — The official Saudi statements on the fate of journalist Jamal Khashoggi have changed several times since he mysteriously disappeared after entering his country's consulate in Istanbul earlier this month.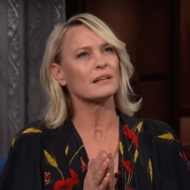 Sure, Stephen Colbert might be "super busy" and "contractually obligated" to do nothing outside of CBS's orbit, but Robin Wright has a bone to pick with that fancy late night host, anyway. Because apparently, Wright was keen on having Colbert appear in her final House of Cards season, but the ... More »
Broadcast primetime live same-day ratings for Thursday, October 18,…
Tony winner Diane Paulus directs Emily Mann's new play, which opened October 18.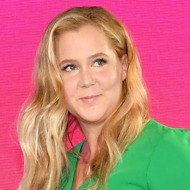 Amy Schumer has never been coy about her opinions (e.g. she was recently arrested at a D.C. protest of the Brett Kavanaugh hearings). But really, what's the worst that can happen if you're following in Rihanna's footsteps? After it was reported that the "Love On The Brain" singer declined an ... More »
Pop superstar Rihanna declined an offer to perform at a Super Bowl halftime show because she supported former National Football League quarterback Colin Kaepernick and his protest against racial injustice, according to media reports.

In 2016, Nine Inch Nails received their first nomination for the Rock and Roll Hall of Fame, an honor that hasn't been repeated in the two years since. (It's the year of Roxy Music, baby!) But if you're feeling bad for those nice industrial-rock boys and prepared to take a ... More »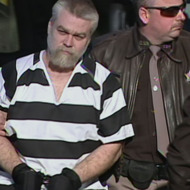 When Making a Murderer debuted on Netflix in December 2015, the world at large knew little or nothing about the murder of 25-year-old Wisconsin photographer Teresa Halbach. Within weeks, the people accused of killing her — Steven Avery and his nephew, Brendan Dassey — were the subject of worldwide discussion. ... More »
The surprise hit overcame poor reviews and collected $35.7 million