Democratic House Speaker Nancy Pelosi rejected the proposal on Saturday, hours before Trump outlined it in a White House speech to the nation. Trump said he would extend protections for three years for so-called Dreamers -- young people bought to the country illegally as children --and make other concessions in exchange for his demanded $5.7 billion toward a border wall. White House chief of staff Mick Mulvaney mused to reporters that he is "very curious" to see how Democrats explain a "no" vote on Trump's plan under those circumstances.


As federal workers toil through history's longest government shutdown, one CNN


A US diocese has apologized and vowed to take action after videos emerged showing boys from a Catholic private school mocking an elderly Native American man at a rally in the capital Washington, triggering widespread criticism. The incident occurred on the steps of the Lincoln Memorial on Friday when the annual anti-abortion March for Life coincided with a rally by indigenous communities calling for their rights to be respected. In footage captured on multiple phone camera videos that swept social media on Saturday, a student from Covington Catholic High School in Kentucky wearing a Make America Great Again hat is seen smirking as he stands extremely close to Nathan Phillips, a Native American Vietnam war veteran, who beats a traditional drum while chanting.



The comedic duo of the 21st century is here! John Mulaney and Pete Davidson have been touring together, and it has solidified a partnership that no man can tear asunder. Even if that man is Nick Kroll! Pete and John saw The Mule. Did you? Did you know there are ... More »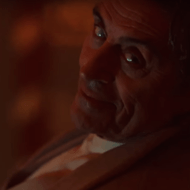 Despite some ungodly behind-the-scenes drama that may have been wreaking havoc on the show's future, American Gods is back, baby, and Ian "Tits and Dragons" McShane has never been more extra. He's even backed by his own magical carousel that puts Disney World to shame! Swoon. The second-season trailer finds ... More »

RELATED ARTICLES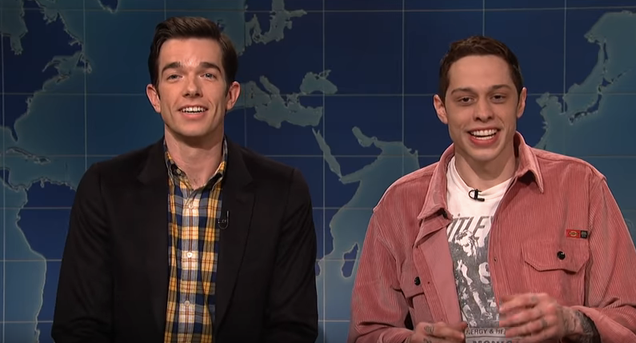 The last time we saw Pete Davidson on Saturday Night Live, it was an understandably brief appearance, introducing musical guests Mark Ronson and Miley Cyrus. Understandable because, earlier that Saturday, an unsettling internet post from the publicly troubled Davidson had a lot of people worried for his safety. Well,…

Read more...



RELATED ARTICLES
The Andrew Lloyd Webber musical opened at the Winter Garden Theatre in December 2015.
Fuel thieves punctured the Tula-Tuxpan pipeline a few miles from one of Mexico's main refineries on Friday. Mexican Health Minister Jorge Alcocer said on Sunday the number of dead in the incident had risen to 79 people. Half a dozen people interviewed by Reuters on Saturday said their relatives went to the leaking duct in Tlahuelilpan district in Hidalgo state because they struggled to find fuel elsewhere and were desperate to fill up cars to get to work or run their farms.


Gillian Anderson is set to star as former British Prime Minister Margaret Thatcher in the fourth season of The Crown. The X-Files star has been signed up to play the Iron Lady, although viewers will likely have to wait more than a year to see her on screens as the third season of the Left Bank drama has yet to air. The third season of the Netflix drama, which will air this year, will see Olivia Colman replace Claire Foy as Queen Elizabeth II and Tobias Menzies replacing…


A bomb blast hit the capital of war-torn Syria on Sunday and a "terrorist" was arrested, state media said, in a rare attack in the city that has been largely insulated from violence. A Britain-based war monitor said a "huge explosion" near a military intelligence office in southern Damascus had left a number of people dead and wounded. State news agency SANA said that a "bomb blast" had caused an explosion "without leaving any victims".



RELATED ARTICLES
David Treuer's "The Heartbeat of Wounded Knee" shows the history of American Indians as more than victimhood.
The first new "Saturday Night Live" of 2019, hosted by Rachel Brosnahan, featured Alec Baldwin as President Trump and the welcome return of Pete Davidson.

RELATED ARTICLES
"Cool story, bro," Baldwin's Trump said at one point. "No deal."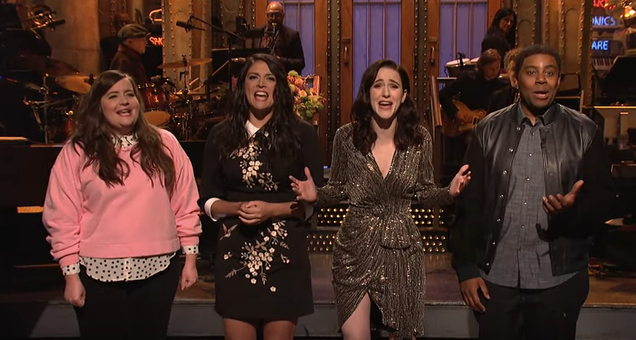 "Maybe you can tweet about it, that will solve everything."

Read more...


The beloved New York institution will re-open in a new location thanks to the recent acquisition by Lin-Manuel Miranda and his Hamilton collaborators.
DOVER AIR FORCE BASE, Del. (AP) — A solemn procession. A long salute. A chaplain's prayer.


The students from private, all-male Covington Catholic High School in northern Kentucky were in Washington for an anti-abortion rally on Friday when they were filmed surrounding Nathan Phillips and mocking the Native American's singing and drumming. Fellow students, many in clothing bearing President Donald Trump's "MAGA" slogan, cheered him on and chanted, "build that wall, build that wall," Phillips said.


Forensic experts filled body bags with charred human remains in the field where the explosion occurred on Friday evening by the town of Tlahuelilpan in the state of Hidalgo, in one of the deadliest incidents to hit Mexico's troubled oil infrastructure in years. A number of people at the scene told Reuters that local shortages in gasoline supply since Lopez Obrador launched a drive to stamp out fuel theft had encouraged the rush to the gushing pipeline. "Everyone came to see if they could get a bit of gasoline for their car, there isn't any in the gas stations," said farmer Isaias Garcia, 50.


A diocese in Kentucky apologised Saturday after videos emerged showing students from a Catholic boys' high school mocking Native Americans outside the Lincoln Memorial after a rally in Washington. The Indigenous Peoples March in Washington on Friday coincided with the March for Life, which drew thousands of anti-abortion protesters, including a group from Covington Catholic High School in Park Hills. Videos circulating online show a youth staring at and standing extremely close to Nathan Phillips, a 64-year-old Native American man singing and playing a drum. Other students, some wearing Covington clothing and many wearing "Make America Great Again" hats and sweatshirts, surrounded them, chanting, laughing and jeering. In a joint statement , the Roman Catholic Diocese of Covington and Covington Catholic High School apologised to Phillips. Officials said they are investigating and will take "appropriate action, up to and including expulsion." "We extend our deepest apologies to Mr Phillips," the statement read. "This behavior is opposed to the Church's teachings on the dignity and respect of the human person." The amount of disrespect.... TO THIS DAY. #SMH #ipmdc19 #ipmdc #indigenousunited #indigenouspeoplesmarch #indigenouspeoplesmarch2019 A post shared by KC???????? (@ka_ya11) on Jan 18, 2019 at 4:33pm PST According to the "Indian Country Today" website, Phillips is an Omaha elder and Vietnam veteran who holds an annual ceremony honoring Native American veterans at Arlington National Cemetery. "When I was th
Forecasters warn of near-blizzard conditions in some areas, with up to 6 inches of snow in New York City.


President Donald Trump last night offered to extend temporary deportation protections for people illegally brought to the US as children in exchange for funding for his border wall with Mexico. In a rare weekend address, Mr Trump outlined a series of proposals in the hope of ending the federal government shutdown which has left 800,000 workers furloughed or forced to work unpaid. The proposal includes legislation to allow around 700,000 immigrants who came to the US illegally as children, known as Dreamers, to keep their work permits and be protected from deportation for three years. It also extends protections for immigrants from some Latin American and African countries who currently hold temporary protected status (TPS). The president has previously shied away from offering protections for both groups - a key concern of Democrats and some moderate Republicans - fearing a backlash from the most conservative wing of his base. I will be live from the White House at 4:00 P.M.— Donald J. Trump (@realDonaldTrump) January 19, 2019 The president framed the proposal as "common sense with lots of compromise" as he sought to shift the pressure onto Democrats to reach a funding deal that can end the shutdown. However Mr Trump reiterated his demand for $5.7bn in funding for a border wall with Mexico - a key 2016 campaign pledge - something Nancy Pelosi, Speaker of the House of Representatives, has previously pledged to reject. Ahead of Mr
Leslie Jones is not happy with Tuesday's announcement that Sony is planning another "Ghostbusters" sequel, which will ignore the 2016 female-driven revival in which she starred. "So insulting," she wrote in a tweet Saturday, adding that it's like the version she starred in "dint [sic] count." "It's like something trump would do," she tweeted. "(Trump voice) 'Gonna redo ghostbusteeeeers, better with men, will be huge. Those women ain't ghostbusteeeeers' ugh so annoying. Such a d-k move. And I don't give f-k I'm saying something!!" See the tweet at the bottom. Also Read: Ghostbusters Are Back in First Teaser for Jason Reitman's Sequel (Video) Jason Reitman has co-written a screenplay with Gil Kenan and will direct the new sequel to the original "Ghostbusters," which was directed by Reitman's father, Ivan Reitman in 1984, as well as the 1989 sequel. Described as "the next chapter" in the story started by the 1984 original, it will involve the passing of a torch to a new generation of paranormal investigators.  The new film will have no connection to the 2016 film directed by Paul Feig that starred Kristin Wiig, Melissa McCarthy, Kate McKinnon and Leslie Jones. The as-yet untitled film will go into production this summer for release in summer 2020. Also Read: Funny or Die Mashes Up 'Ghostbusters' With Jake Gyllenhaal's 'Velvet Buzzsaw' (Video) Read original story Leslie Jones Calls 'Ghostbusters' Sequel 'Insulting' and 'a D— Move' At TheWrap


The Weather Service has issued winter storm warnings or advisories for a swath of the eastern United States that is home to 100 million people, said meteorologist Rich Otto of the U.S. Weather Prediction Center. The storm system, which was moving from west to east and was strengthened by arctic air from Canada, hit many parts of the Midwest on Friday, according to the National Weather Service.


Late Wednesday night (Jan. 16), fans of South Korean septet BTS were introduced to a brand-new comic series based out of the act's creative...
Democratic strategist Joel Rubin and District Media Group president Beverly Hallberg weigh in on whether or not Democrats will agree to Trump's new border security deal.


The recent stars of Broadway's Hello, Dolly! and Carousel will play engagements at The Cabaret in February and March.
Trump flew to Dover Air Force Base in Delaware with Secretary of State Mike Pompeo and Acting Defense Secretary Patrick Shanahan, where they walked slowly up the cargo ramp of the grey C-17 cargo plane that had brought home the remains. Trump and the rest of his delegation, which included senior army and navy officers, emerged from the plane after several minutes to stand at attention, saluting.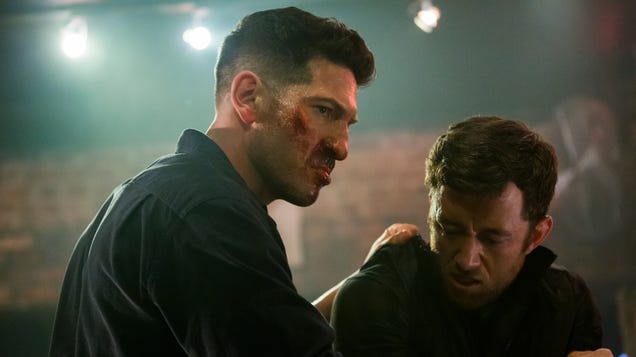 Netflix dropped a new season of The Punisher onto its servers this weekend, reintroducing streaming fans to the world of uber-violent veteran vigilante Frank Castle. If recent history is any indication, that suggests the service is already hard at work cooking up an exciting follow-up project for the show's second…

Read more...


"It's time for leaders on both sides to put politics aside, come together, and end this shutdown"


From new No. 1s on the Billboard Hot 100 and Billboard 200 to moves for Future, Khalid and more, it was another busy week on...
The new musical, written by and starring Laiona Michelle, will begin performances at the George Street Playhouse January 29.

RELATED ARTICLES
Jon Bernthal, Ben Barnes, and Amber Rose Revah talk about the various sociopolitical responses to Netflix's "The Punisher."



RELATED ARTICLES