The costume designers Sandy Powell and Christopher Peterson explain why they turned to Pucci-style looks for the women and how they waded through a sea of ties for the men.
The cast and creative team of the Alanis Morissette musical spill the secrets of the making of the new Broadway hit.
    Remember when Halsey and Camila Cabello helped Taylor Swift "Shake It Off" during her 2019 AMAs medley of hits ...

RELATED ARTICLES
The husband-and-wife duo on adapting James Frey's controversial addiction book for the big screen

RELATED ARTICLES
Though $800 million seems like an enormous settlement, some 4,500 people joined the lawsuit against MGM Resorts. Some will need more than others.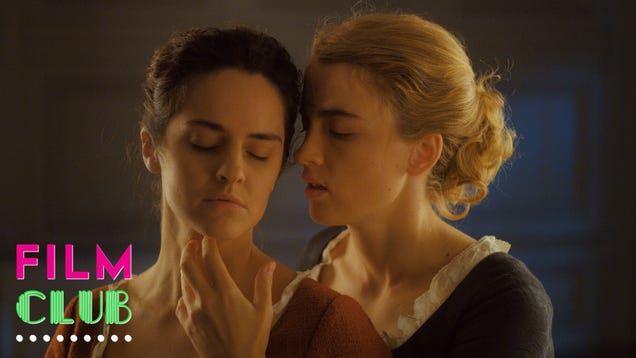 For today's second Film Club installment, our critics discuss our favorite film out of Cannes, the rapturous romance from Céline Sciamma, Portrait Of A Lady On Fire. Join A.A. Dowd and Katie Rife as they discuss what makes Portrait the year's most seductive and intoxicating love story.



RELATED ARTICLES
Hunter's announcement that he would step down came days after the leading California lawmaker, a former U.S. Marine Corps combat veteran, entered his guilty plea in federal court in San Diego. "Shortly after the Holidays I will resign from Congress," Hunter, 42, said in a written statement released by his communications director.


Simon Stone's contemporary rewrite of the Euripides tragedy will premiere in 2020.
Christmas feels like it came just a few weeks early, with Friday (Dec. 6) giving us a slew of amazing new music. Camila Cabello unveiled her highly-...

RELATED ARTICLES
Bolivia's interim government wants Israel to help local authorities fight "terrorism" in the South American country, the interior minister told Reuters on Friday, alleging plots by Venezuelan President Nicolas Maduro and other leftists to destabilize regional governments. Without providing details, Arturo Murillo said Bolivian police were investigating radical leftists allegedly linked to Maduro and drug-traffickers whom the government say had instigated deadly unrest in the country after former President Evo Morales resigned last month.


The video for "Christmas Tree Farm" may hide a secret

RELATED ARTICLES
Amazon has signed a new lease for office space in New York City and plans to hire 1,500 people.


Episode 5 is filled with callbacks and sites from the very first "Star Wars."


The cable ratings of the Thursday after Thanksgiving reflected a…
Harry Styles continues his retro mood, Tame Impala serves up introspective psychedelia, and more from

RELATED ARTICLES
This holiday film on Netflix, the third in a series, is both flimsy and flat, but if royal romance is what you crave, you've found it.
Kim Jong Un first used the insult "dotard" — referring to someone who's senile and losing it — in 2017, when Trump called him "Little Rocket Man."


Broadcast primetime live same-day ratings for Thursday, December 5,…
Freshman Rep. Alexandria Ocasio-Cortez, D-N.Y., slammed the Trump administration on Thursday over new changes to the food stamps program that will cause nearly 700,000 people to lose access to benefits.


This thriller from Netflix follows four teenage misfits in the Philippines who plot to kidnap the school bully for ransom.
Like the performances of "Señorita" we've seen all fall, Romance generates heat and not enough fire.

RELATED ARTICLES
The New York Times reported in December 2017 that Trump "has an odd affinity for showing off bathrooms, including one he renovated near the Oval Office."


Jonty Bravery, who faced one count of attempted murder, intended to kill the boy so he could be on the news, the authorities said.
A five-part crossover story, premiering Sunday on CW, will include some unexpected characters.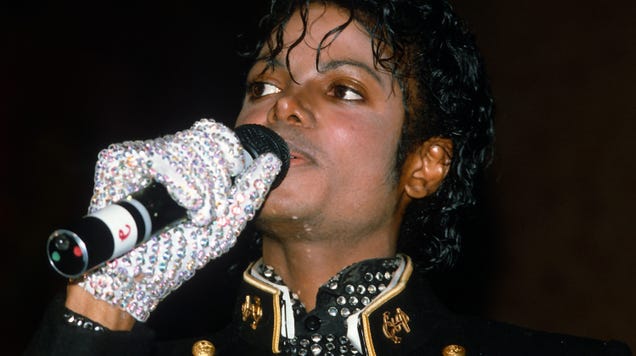 In a year consumed by shock, awe, and sadness, HBO's Leaving Neverland, which chronicled two men's graphic allegations of childhood sexual assault by Michael Jackson, remained a potent gut-punch. Now, in addition to the the Broadway show and biopic currently in development, a puppet musical about the pop star is set…


Elon Musk defeated defamation allegations Friday from a British cave explorer who claimed he was branded a pedophile when the Tesla CEO called him "pedo guy" in an angry tweet. It took less than an hour for an eight-person jury in Los Angeles federal court to reject Unsworth's claim after a four-day trial. Musk said the verdict restored his faith in humanity as he quickly left the court with his security detail.


Representative Justin Amash (I, Mich.) confirmed Friday that he would vote to approve three articles of impeachment laid out by Democrats against President Trump, saying "there's certainly probable cause to issue charges" against the president for his dealings in Ukraine.While Amash told CNN's Manu Raju he wanted to see the final language of the articles of impeachment, he said he will likely support impeachment based on obstruction of Congress, obstruction of justice and abuse of power."I think there's sufficient evidence for all three," Amash said. "Impeachment is like an indictment." "I think there's sufficient evidence for all three," Amash said. "Impeachment is like an indictment … There's certainly probable cause to issue charges." -- Manu Raju (@mkraju) December 6, 2019Amash, who left the Republican Party earlier this year, sparred with Trump and Republicans over the findings of the Mueller Report, saying in May that "President Trump has engaged in impeachable conduct.""In fact, Mueller's report identifies multiple examples of conduct satisfying all the elements of obstruction of justice, and undoubtedly any person who is not the president of the United States would be indicted based on such evidence," Amash tweeted at the time. "Impeachment, which is a special form of indictment, does not even require probable cause that a crime (e.g., obstruction of justice) has been committed; it simply requires a finding that an official has engaged in careless, abu
The main twist in the upcoming show, Messiah, was obvious to many Muslim and Arabic-speakers.
Politically vulnerable Democrats in the U.S. House of Representatives are eager to move quickly on the impeachment inquiry into U.S. President Donald Trump, and focus on other topics such as healthcare costs and repairing infrastructure. Democrats from districts that voted for Republican Trump in the 2016 election face a deluge of Republican advertising attacks over impeachment and voters who are divided on the subject. House Speaker Nancy Pelosi on Thursday asked the chamber's Judiciary Committee to draft articles of impeachment - formal charges - against Trump over his effort to pressure Ukraine to investigate a potential November 2020 election opponent, former vice president Joe Biden.


December has finally arrived, which means the holiday music season is in full swing, snowballing like an out-of-control sleigh ride towards Christmas...
Martin Scorsese's new gangster film "The Irishman" was watched by an estimated 17.1 million Americans in its first five days of release on Netflix, according to Nielsen data released on Friday.

RELATED ARTICLES
David Fincher's eerie drama is on FXM. And the third part of a Christmastime trilogy premieres on Netflix.
We've combined Insider polling and results of Morning Consult's daily survey to create a weekly power ranking of the potential 2020 candidates.


An internationally acclaimed movie is missing from the lineup of the Tbilisi Film Festival, after protests at screenings turned violent.
Alexus Lorraine Taylor, 17, and Laurie Ann Taylor, 43, were arrested Thursday on charges including manslaughter and first degree child abuse resulting in the July 27 death of Niyear Taylor, news outlets report. Anne Arundel County police called to their home in Curtis Bay were told the baby was unreponsive and had been wheezing before he fell asleep the night before.


Sam Taylor-Johnson's artwork of David Beckham sleeping is on show in east London until March 2020.
"The World According to Jeff Goldblum" was an entire category on "Jeopardy!" Thursday night. And the eccentric actor won over fans with his ridiculous video clues.


In addition to his acclaimed turn as Roy Cohn on Broadway, he was known for his work in "Norma Rae," "Slaughterhouse-Five" and other films.
As a constant advocate for mental health awareness, Jessie Paege knows what it feels like to be shamed by your own mind. So, she decided to make it...
Final broadcast primetime live same-day ratings for Thursday, November…


Movie Details Play Trailers




"We didn't want to just re-skin an old genre — it was, how do we reflect America right now?" the filmmaker says about his celebrity murder-mystery hit
Six years after everything changed for Disney and for families all around the world, the phenomenon of Frozen is back. One of the most anticipated sequels ever, Frozen II finally arrives in theaters this fall. Anna, Elsa, Kristoff, Sven and Olaf are ready to return to the big screen for another feature-length adventure. What's in store for the gang from Arendelle? We only have a short while left to find out. For now, we've got our first look at the Frozen follow-up, as Disney just released the first teaser for the upcoming animated release. There's Elsa attempting to cross the ocean with her ice powers. Kristof and Sven are in a hurry to get somewhere alongside many other reindeer. Anna wielding a sword in the direction of... we aren't sure whom. This sequel is...
Read More