According to the hospital's chief medical officer, the patient told their nurse, "I think I made a mistake. I thought this was a hoax, but it's not."



RELATED ARTICLES
'An American president commutes the sentence of a person convicted by a jury of lying to shield that very President'


Los Angeles Apparel refused to comply with public health orders, officials say after more than 300 employees are infected with the coronavirus.


Darius Rucker and his wife of almost 20 years, Beth, have announced that they are separating.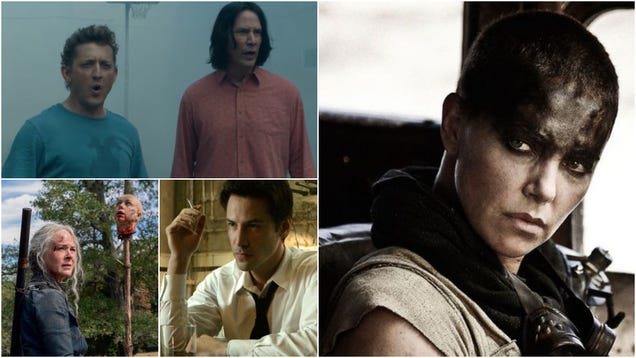 For the first time in 51 years, those who live outside of San Diego don't have to spends thousands of dollars in order to experience one of the biggest annual events in entertainment. Comic-Con as we've always known it may be a no-go this year, but like many of us, the gargantuan fan convention is making an effort to…

Read more...


The American dentist who killed Cecil the lion is reported to have hunted another endangered wild animal.Walter Palmer is said to have slaughtered a protected ram in Mongolia, paying up to £80,000 for the kill.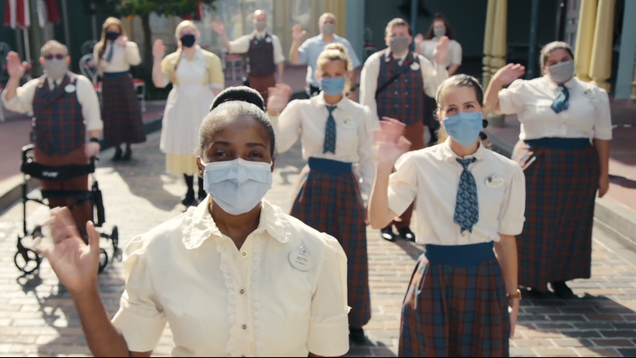 As the number of coronavirus cases surges in Florida, Walt Disney World's Magic Kingdom and Animal Kingdom opened up to droves of guests on Saturday. Some Disney resort employees have protested and petitioned to delay the park reopenings until it is safer to gather in large groups, but others are seen smiling (or…

Read more...


Visitors are required to wear masks, socially distance and have temperature checks on arrival.


Police are now using sonar technology to locate Rivera.
Daniel Lewis Lee was to be executed Monday for the 1996 murders of an Arkansas family of three.


From a campaign to raise awareness about the COVID-19 pandemic to Myke Tower's powerful "Michael X" and Greeicy's epic Michael Jackson tattoo, here are the five uplifting moments this week.
Seattle's mayor and police chief have been told to remedy the "unacceptable" treatment of journalists, including an Independent reporter who was arrested covering Black Lives Matter protests.Andrew Buncombe was shackled, assaulted and detained for more than six hours after being accused of "failing to disperse" from a demonstration he had the legal right to report on.


Trump might have won a short-term political battle. But Congress' subpoena power is clearer than it ever was.


Two police officers were shot and killed Saturday in a South Texas border town after reportedly responding to a disturbance call, authorities said. The McAllen police officers were shot on the south side of the city and transported to an area hospital, said Lt. Christopher Olivarez, spokesman for the Texas Department of Public Safety. "We have lost two brave public servants who sought only to keep peace in our City," McAllen Police Chief Victor Rodriguez told The (McAllen) Monitor.


Masks are required for all guests, although photos suggest a lack of social distancing.
Russia's intelligence services have 'stepped up' their war on free media, carrying out a series of operations designed to intimidate journalists in the wake of Vladimir Putin's controversial referendum victory last week. In an unprecedented case for post-Soviet Russia, prominent defence reporter Ivan Safronov was seized outside his home on Tuesday morning by secret service agents and arrested on suspicion of treason. Citing the secret nature of the case, the investigators have not published any evidence to back up their claims but the reporter faces 20 years in prison. Last week's overwhelming approval of constitutional amendments allowing Vladimir Putin to stay in office at least until 2036 was hailed by the Kremlin as a "triumph." But results at the polling stations that were monitored by independent observers indicated something resembling a split vote. That was an apparent cue for Russia's FSB secret service to take action.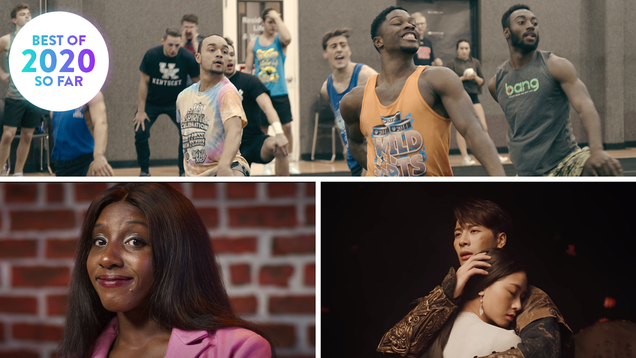 To state the obvious: 2020 has mostly sucked. But pop culture, as always, remains a small respite in our increasingly miserable world. So we're concluding our Best Of The Year So Far coverage with an AVQ&A:

Read more...


Coronavirus deaths are once again on the rise amid a surge of confirmed cases in states like Arizona, California, Texas, and Florida.


A tempest over the band Blackpink's use of a Hindu god in a video was the latest example of K-pop fans holding artists to account — while staying fiercely loyal.
"SNL" star Colin Jost opens up in his new memoir "A Very Punchable Face," and David Mitchell visits the golden age of rock in "Utopia Avenue."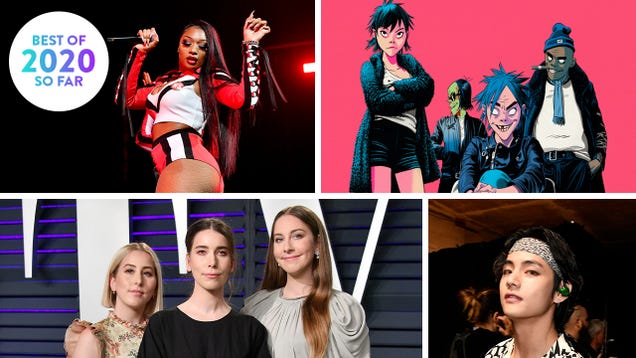 With concerts reduced to livestreams, curating an entertaining playlist has become an increasingly important in the months since the world shut down. To help populate your playlists with new content, The A.V. Club has waded through the new music offerings of the first half of 2020 to compile 25 of our favorite…

Read more...



RELATED ARTICLES
For families ready to roam free, these illustrated guides celebrate the physical joys of wide-open spaces.
Lawmakers on both sides of the aisle reacted to news that President Donald Trump commuted the sentence of longtime confidant Roger Stone.


India may be gone from the competition, but she is not done stirring the pot.
Gotham City is coming to HBO Max. The streaming service has given a series commitment for a spinoff of Matt Reeves' upcoming "The Batman" that will be set inside the Gotham City Police Department.Per HBO Max, the untitled series "will build upon the motion picture's examination of the anatomy of corruption in Gotham City.""Boardwalk Empire" creator Terence Winter will write the project, with Reeves and his 6th and Idaho production company producing with Warner Bros. TV. Reeves and Winter will executive produce alongside "The Batman" producer Dylan Clark.Also Read: 'The Batman' Director Matt Reeves Signs Overall TV Deal With Warner BrosReeves is helming Warner Bros.' newest take on the Caped Crusader, which will see Robert Pattinson take over the role. "The Batman" is scheduled to hit theaters in October 2021, and also stars Zoe Kravitz, Paul Dano, Colin Farrell, John Turturro, Jeffrey Wright, Peter Sarsgard and Andy Serkis. It is not clear yet if any of the film's cast will appear in this new series, though Wright is portraying Police Commissioner Jim Gordon."This is an amazing opportunity, not only to expand the vision of the world I am creating in the film, but to explore it in the kind of depth and detail that only a longform format can afford — and getting to work with the incredibly talented Terence Winter, who has written so insightfully and powerfully about worlds of crime and corruption, is an absolute dream," said Reeves.The series would be the second to focus on the Gotham police
Tim McGraw, Rascal Flatts, Jimmie Allen and Brett Eldredge are among those releasing new music this week.

RELATED ARTICLES
In Kushner's confident Fox & Friends appearance back in April, he also proclaimed the US was "on the other side of the medical aspect" of the virus.



RELATED ARTICLES
From director Matt Reeves and Boardwalk Empire's Terence Winter.
Daniel Lewis Lee, a former white supremacist who robbed and murdered a family of three, including their 8-year-old daughter, was scheduled to be executed on Monday.


The Merritt Wever and Domhnall Gleeson romantic drama aired its final episode in May.
The Tina book writer and The Mountaintop playwright adapts her play Pussy Valley into an sizzling and raw show for Starz.
HBO will not be proceeding with a second season of Run, its romantic comedic thriller starring Domhnall Gleeson and Merritt Wever. The decision comes month and a half after the series, from creator/executive producer/showrunner Vicky Jones, ended its seven-episode first season on HBO. It followed lengthy back-and-forth discussions about a potential second installment, which included […]


Amazon said the email was sent to some employees in error and that employees don't have to delete TikTok.


Why Naya Rivera's "Glee" character was so important to the LGBTQ community — especially young lesbians.


"First Stream Latin" is a compilation of the best new Latin songs, albums and videos recommended by the Billboard Latin editors.
If you want to walk around New York City without a mask on these days, just be careful: Liz Lemon is not having it. The 30 Rock cast is reuniting for a one-time special — airing next Thursday, July 16 at 8/7c on NBC — and based on the new teaser NBC just released, the […]


From Kim Petras and Kygo's stunning new music video to Donna Missal's long-awaited sophomore album, check out some of our favorite new releases this week.
The Glee star went missing on Wednesday after hiring a boat with her four-year-old son in California.
Texas GOP Chairman James Dickey said Friday the state party could consider a censure resolution against Gov. Greg Abbott for his response to the COVID-19 pandemic.



RELATED ARTICLES
Turns out her character, Sarah, had a three-page speech on quantum physics that was cut from the final film.
"This does not include amnesty," White House spokesman Judd Deere said in a statement, after Trump said in a television interview his planned order would include a road to citizenship for such immigrants, known as "Dreamers." In the interview with Spanish-language TV network Telemundo, Trump said his executive order would involve Deferred Action for Childhood Arrivals (DACA), the program that protects hundreds of thousands of such immigrants from deportation.


Newly released documents in the Michael Flynn case include a January 2017 DOJ draft memo that states "FBI leadership" decided against showing Flynn transcripts of his calls with the Russian ambassador in the White House interview that led to his guilty plea.The DOJ document, dated January 30, 2017 — along with a batch of handwritten notes from DOJ and FBI officials describing Flynn's White House interview with former FBI agent Peter Strzok and FBI agent Joseph Pientka on January 24, 2017 — shed further light on the FBI's spontaneous interview with Flynn, who had just begun his role as national-security adviser for President Trump."FBI advised that based on this interview, they did not believe General Flynn was acting as an age of Russia," the DOJ draft document, which is heavily redacted, states. "FBI also advised that although they recognized the statements were inconsistent with the FISA collection, they believed that Flynn believed what he was telling them. FBI did not confront Flynn with the communications during the interview."The document explains that while the Bureau "prompted Flynn with language used during the call," Flynn was not shown his actual words because of a decision "made by FBI leadership not to confront Flynn with the actual tech cuts."The mentioning of "tech cuts" about the interview's subject matter — Flynn's December 2016 conversations with Russian ambassador Sergey Kislyak — adds further context t
The Chinese Communist Party's new security law has criminalized any actions it deems to be subversion, secession, terrorism, and collusion with foreign entities in Hong Kong. The law spells an abrupt end to the political freedoms that Hong Kongers used to enjoy. Authorities Friday raided the offices of a research and polling institute associated with the pro-democracy camp just ahead of primaries in which it will choose its candidates for Legislative Council elections, and there's certainly more to come. But there's an additional reason to be wary of the law: It is Beijing's assertion of legal jurisdiction over the entire world.The text of the legislation's Article 38 is blunt, and makes an unprecedented jurisdictional claim: "The Law shall apply to offences under this Law committed against the Hong Kong Special Administrative Region from outside the Region by a person who is not a permanent resident of the Region." If the provision is enforced as it is written, Hong Kong authorities could charge and prosecute individuals who have never stepped foot in the city but whom Beijing deems to have violated the law. "If mainland practice to date is any guide—and it is—then the definitions don't matter that much," wrote Donald Clarke, a professor at The George Washington University Law School, in an analysis. "Anything can be stretched as necessary to cover something done by the person being targeted."The CCP could thus use Article 38 to prosecute offenses that are illegal in Chi
State has now reported 296,500 infections and 6,700 deaths, while Newsom said seven-day average topped 8,000 new cases a dayCalifornia has experienced one of its toughest weeks yet in the battle against coronavirus, with the state chalking up its two deadliest days since the start of the pandemic as cases continue to rise.On Wednesday the state topped its previous single day death toll, reporting 149 fatalities. That was followed a day later by the second-deadliest day, when the state tallied 137 fatalities.California has now reported 296,500 coronavirus cases and 6,700 deaths, according to public health data. The governor, Gavin Newsom, said on Thursday the state's seven-day average had topped 8,000 new cases a day, its highest yet.Meanwhile, new infections, hospitalizations and admissions to ICUs have all increased steadily, landing half of California's 58 counties on the state's "watchlist", where public health officials closely monitor metrics such as infections, deaths and hospital capacity.Reopening has also been stalled on several fronts. Counties on the state's watchlist for three consecutive days are required to close bars and dine-in restaurants for at least three weeks. On Friday, San Francisco announced it would not be opening many businesses on Monday as planned - including barber shops, hair salons and gyms - on account of the surge.Infections and hospitalizations ballooned after Memorial Day weekend, when thousands of residents marched in protest of police brutal
Former Massachusetts Gov. Michael Dukakis on Joe Biden's campaign and his chances at winning the presidency.


The son of conservative icon William F. Buckley Jr., Christopher Buckley's new novel "Make Russia Great Again" is a rollicking satire of Donald Trump's White House.


House Minority Leader Kevin McCarthy discusses efforts for a bipartisan police reform bill.



RELATED ARTICLES
Hulu's existential 'Palm Springs' is just the latest original entry in the evolving genre. Here are more unconventional rom-coms, from 'Meet the Patels' to 'The Lovers.'
Daniel Mendelsohn discusses Mitchell's career and new novel, "Utopia Avenue," and Maria Konnikova talks about "The Biggest Bluff."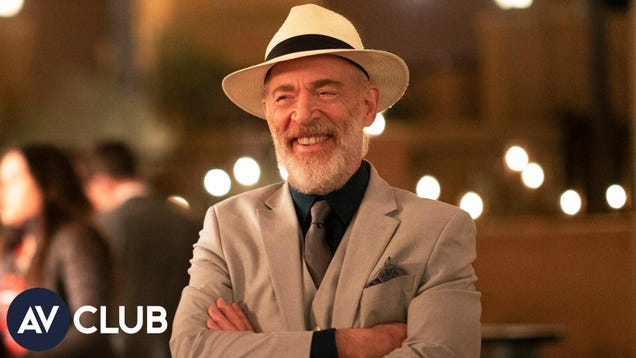 J.K. Simmons and Andy Samberg first shared the screen in 2009's I Love You, Man as father and son, and Simmons has been a fan ever since, going so far as to call the former SNL star a "bridge between [generations]." Now, they're together once again in Hulu's excellent new time-loop comedy, Palm Springs. Though Simmons…

Read more...


Robert Klein hosts the 30-minute program, which will raise funds for New Yorkers affected by the pandemic.

RELATED ARTICLES
"Utopia Avenue," by the British master of intricate literary puzzles, features a band on the make, lots of inside jokes and references to the author's previous works.
With "The Old Guard" on Netflix, the director of "Love & Basketball" becomes the first Black woman to make a comic-book film: "We don't get the assumption we can do it, so we have to prove we can."
For many Asian Americans who grew up reading "The Baby-Sitters Club" book series in the '80s and '90s, Claudia Kishi is something of a pop culture icon, so much so that she's the center of a new Netflix documentary, "The Claudia Kishi Club." But Momona Tamada, 13, who stars as Kishi in the streaming platform's […]


A few days after more than 150 cultural luminaries warned of a growing "intolerant climate," another group responded with a pointed letter of its own.
All the character backstories you need.
The new music that came out this week told the stories of Life on Earth, life on the other side and life in outer space.
A tuberculosis vaccine routinely given to children in countries with high rates of that bacterial disease might be helping to reduce deaths from COVID-19, researchers reported on Thursday in the scientific journal Proceedings of the National Academy of Sciences. After accounting for differences in factors that might affect vulnerability to the virus - such as income, education, health services and age distribution - the researchers found that countries with higher rates of Bacille Calmette-Guérin (BCG) vaccinations for tuberculosis had lower peak mortality rates from COVID-19. A good example was Germany, which had different vaccine plans before East Germany and West Germany were unified in 1990, the researchers said.


Quarantine life puts a son's relationship with his mother into a new light.
Led by a warrior named Andy (Charlize Theron), a covert group of tight-knit mercenaries with a mysterious inability to die have fought to protect the mortal world for centuries. But when the team is recruited to take on an emergency mission and their extraordinary abilities are suddenly exposed, it's up to Andy and Nile (Kiki Layne), the newest soldier to join their ranks, to help the group eliminate the threat of those who seek to replicate and monetize their power by any means necessary. Rated: Not RatedRelease Date: Jul 10, 2020
More than five months after revealing "The Crown" will end after season five, Netflix has said its hit show about Britain's Royal Family will, in fact, extend to a sixth season that will take the series into the early 2000s. The streaming giant announced the change of plans on Twitter on Thursday, highlighting that creator […]


Charlize Theron leads a group of immortal warriors in Gina Prince-Bythewood's fresh take on the superhero genre.
As Americans are turning to books on anti-racism and social justice to deepen their understanding of how to fight systemic racism, parents and caregivers are looking for suggestions for their young ones. Enter 15-year-old Marley Dias. In 2015, Dias founded the #1000BlackGirlBooks campaign with the aim of collecting and donating 1,000 books featuring a Black…
Bad Filmmaking. Worse Timing. Unclean! Unclean!!!
Florida officials have approved plans for a phased reopening of Walt Disney World in Orlando starting on July 11, according to a memo from a state agency released on Friday.