Stream Bob Clark's 1974 holiday slasher movie, or catch an animated journey to the North Pole by rail.
At 752 feet tall, The Leonardo overlooks "the richest square mile in Africa." It also comes with one of South Africa's most expensive penthouses.


The "Phase One" deal will mean reduced tariffs on both sides, and China will buy up more American farm products.



RELATED ARTICLES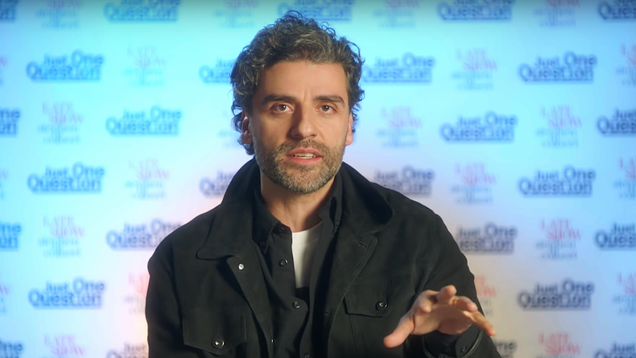 You are going to see Star Wars: The Rise Of Skywalker once it hits every theater in the known world on Friday. That's not Jedi mind trickery, it's just a prediction. (Also, if you signed up for Disney , you are legally bound to buy one ticket, two action figures, and a Chewbacca plushie. Read the fine print.) But…

Read more...


A key theme of the trove of documents published this week was the lack of coherence in Washington's approach to Afghanistan from the outsetIn the midst of Barack Obama's much vaunted military surge against the Taliban in Afghanistan in 2010, Hayam Mohammed, an elder from Panjwai near the Pakistani border confronted an officer from the US 101st airborne who had come into his village."You walk here during the day," the elder told the soldier bitterly as the Observer listened. "But at night [the Taliban] come bringing night letters" - threats targeting those collaborating with foreign forces.That surge, which like so many other initiatives in Afghanistan's long war was celebrated as a huge success, today serves only as a grim reminder of the deception and failure revealed in the explosive Afghanistan papers published by the Washington Post this week.Comprising more than 600 interviews with key insiders collected confidentially by the Office of Special Inspector General for Reconstruction in Afghanistan [Sigar], and published after a three-year court battle, the trove has been compared in significance to the Pentagon Papers, the secret Department of Defense history of the Vietnam war leaked in 1971.Like that secret history, the Afghanistan Papers' accumulated oral history depicts a war mired in failure - in sharp contrast to the "misleading" story told to the US and British publics by officials in massaged figures and over-optimistic assessments.But even if that deception has
Younger blacks and black progressives took a deeper, dispassionate dive into Kamala Harris' real-world record. They didn't like what they found


Qatar's foreign minister said on Saturday there has been small progress to resolve a 2-1/2 year dispute between the Gulf state and its neighbors. Asked whether there was progress at the Gulf Cooperation Council summit held last week, Sheikh Mohammed bin Abdulrahman al-Thani told Reuters that there has been "small progress, just a little progress". Saudi Arabia, the United Arab Emirates, Bahrain and Egypt cut diplomatic and trade links with Qatar in June 2017, accusing it of backing terrorism.


A UN climate summit in Madrid risked collapsing Saturday after all-night negotiations between countries left them more divided than ever over on how to fight global warming and pay for its ravages. Diplomats from rich nations, emerging giants and the world's poorest countries -- each for their own reasons -- found fault in a draft agreement put forward by host Chile in a botched attempt to strike common ground. Faced with five-alarm warnings from science, deadly extreme weather made worse by climate change, and weekly strikes by millions of young people, negotiations in Madrid were under pressure to send a clear signal that governments are willing to double down in tackling the crisis.


What it says to girls is: no matter what you do, no matter how much you achieve, powerful men will try to cut you downThe morning after election day 2016, I got a call from a girls' school in New York where I was scheduled to speak. "We have to reschedule," said a representative from the school. "The girls are too upset."Girls across the country were upset when Trump was elected, but not simply on partisan grounds. They were upset because Donald Trump was a bully, a cyberbully, and he bullied girls and young women like them - women like the former Miss Universe Alicia Machado, who revealed that, when she was 19, he called her "Miss Piggy," a dig at her weight.In a New York Times poll in the run-up to the election, nearly half of girls aged 14 to 17 said that Trump's comments about women affected the way they think about their bodies. Only 15% of girls said they would vote for him if they could.And now Trump has a new target for his bullying: Greta Thunberg, the 16-year-old environmental activist. Thunberg seems to be really making Trump upset, without meaning to. She doesn't fit into any of his ideas of how girls are supposed to act. She isn't trying to be a contestant in one of his beauty pageants. She's too busy trying to get world leaders like him to do something about the climate crisis. She's too occupied by giving speeches at places like the UN - where Trump was laughed at, when he gave a speech in 2018, and Thunberg was met with respect, despite slamming the entire body
The bodies of two children were found about three miles from the crash scene.


Technology and hard work.


Niall Horan is not above spreading a little Christmas joy. The "Put a Little Love On Me" singer is more than happy to listen to Saturday...
A memorable character actor on both stage and screen, Mr. Aiello won an Academy Award nomination for his role in Spike Lee's 1989 film.

RELATED ARTICLES
Normani stunned on the red carpet at 2019's Billboard Women in Music event, and she chatted with Lele Pons and Chelsea Briggs about her...

RELATED ARTICLES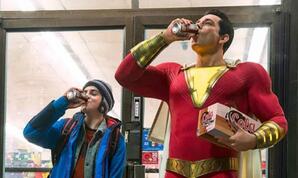 Need a quick recap of the past week in movie news? Here are the highlights: Shazam! returns in 2022: Warner Bros. set a release date for its highly anticipated Shazam! sequel, confirming its development. The DC Comics adaptation will, no joke, arrive in a couple years on April Fool's Day — that's April 1, 2022, to be exact. Zachary Levi will reprise his role as the titular superhero, and the original's director, David F. Sandberg, will be back at the helm. The...

Read More

Read Comments



RELATED ARTICLES
Danny Aiello, a veteran stage and film actor remembered for his roles in Spike Lee's "Do the Right Thing," Woody Allen's "The Purple Rose of Cairo" and dozens of other movies, died at age 86, his publicist and agent said on Friday.
Danny Aiello, a veteran stage and film actor remembered for his roles in Spike Lee's "Do the Right Thing," Woody Allen's "The Purple Rose of Cairo" and other movies, has died at age 86, his literary agent said on Friday.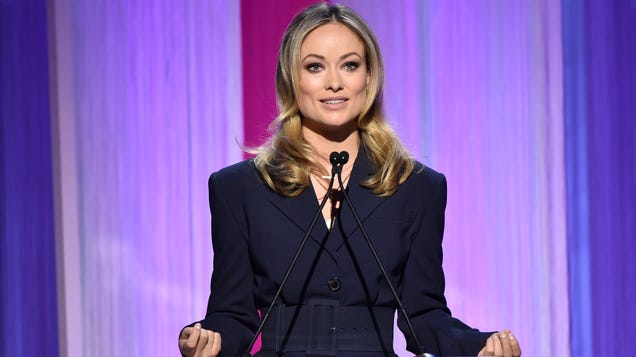 Olivia Wilde has already addressed certain controversy surrounding Richard Jewell's depiction of late Atlanta Journal-Constitution journalist Kathy Scruggs, expressing displeasure in the way her character has been "minimized" by critics to a single scene. The moment in question, per Deadline's report of a complaint…

Read more...


And just when you thought made-for-TV Christmas movies couldn't get any cheesier.
He was a suspect in the 1996 Atlanta Olympics bombing, and is now the subject of Clint Eastwood's new film. A look back on our reporting to understand the story.
Jeff Goldblum is filling in for James Corden on The Late Late Show, and the actor celebrated his temporary gig with an opening number...
This week, the NFL continued its run at the top…

RELATED ARTICLES
"I'm constantly being told to speed up. Cory's often way ahead of where I am, I can just barely keep up with him."
Broadcast primetime live same-day ratings for Thursday, December 12,…
It's not a Friday in D.C. if a BAFTA nominee doesn't end up in zip ties.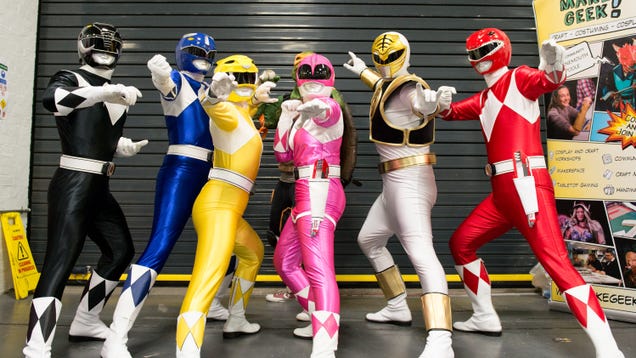 When last we checked in on the fate of everyone's favorite teenage fighting team (who aren't titans or turtles), things weren't exactly going so hot: The 2017 Power Rangers movie moved mountains at neither the box office or in the hearts of critics, with the overwhelming question at the time being, essentially "Yeah, …

Read more...



RELATED ARTICLES
Secretary of State Mike Pompeo on Friday warned Iran of a "decisive" response if U.S. interests are harmed in Iraq, after a series of rocket attacks on bases.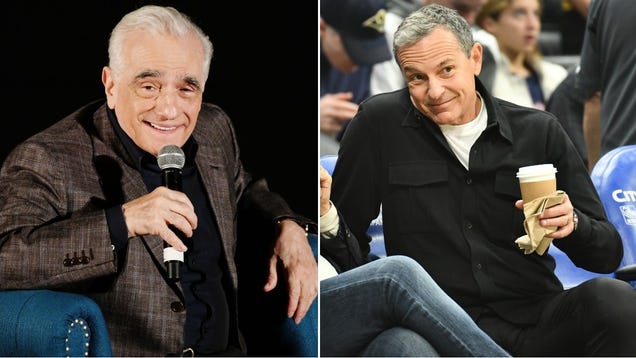 Suggesting that multi-millionaires really are just like the rest of us—in so far as their inability to let go of petty bullshit that they perceive as "disrespecting" them goes, at least—Disney CEO Bob Iger is apparently still feeling a little sore about this whole Martin Scorsese Marvel movie thing. You'd think that …

Read more...


It's the summation of the Safdie brothers' culture, in which the drive for life collides head-on with the drive for death, and the upshot is cinema.
Secretary of State Mike Pompeo on Friday warned Iran of a "decisive" response if US interests are harmed in Iraq, after a series of rocket attacks on bases. "We must... use this opportunity to remind Iran's leaders that any attacks by them, or their proxies of any identity, that harm Americans, our allies or our interests will be answered with a decisive US response," Pompeo said in a statement. "Iran must respect the sovereignty of its neighbors and immediately cease its provision of lethal aid and support to third parties in Iraq and throughout the region," he said.


It's based on the real story of Franz Jägerstätter, a devout Austrian farmer who refused to pledge loyalty to Hitler.
The world premiere of the musical, written by and starring Duncan Sheik, will begin performances with the New Group January 16, 2020.
The Broadway alum will recur on the Showtime series, starring Paul Giamatti and Damian Lewis.
In several new and recent specials, Seth Meyers, Tiffany Haddish and others largely ignore politics in favor of the personal or just plain silly.
New originals, vintage classics, and even some horror.
This is a Michael Bay action movie. It stars Ryan Reynolds and is on Netflix. That's all you need to know
The singer's easy-listening hits were fixtures in the director's household growing up and have figured in several of his movies, including "The Irishman."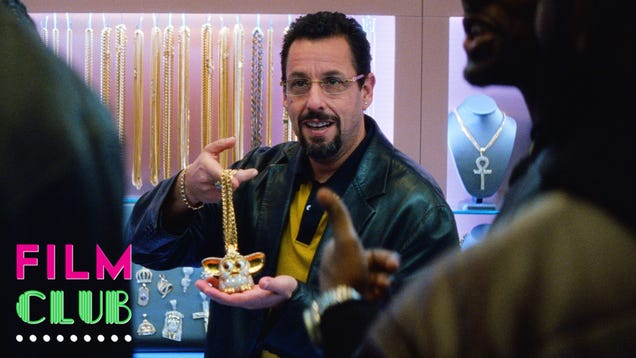 For the second Film Club installment of the week, A.A. Dowd and Katie Rife discuss Josh and Benny Safdie's thrill ride Uncut Gems. It has all the hallmarks of a Safdie film—claustrophobic camera work, anxiety-inducing pacing, a scuzzy New York as a backdrop—plus a career-defining performance from Adam Sandler.

Read more...


Director Benedict Andrews is focused on the period details in this wobbly biopic about the destruction of the actress and fashion icon
"People were like, 'Yo, you're doing such a great job!' It's like, I'm playing myself!"
The director Jay Roach narrates a sequence featuring Charlize Theron, Nicole Kidman and Margot Robbie.
His partnership with Aaron Spelling gave the world "Charlie's Angels," "Fantasy Island" and many other series. On his own, he created "Blue Bloods."
The director Jay Roach narrates a scene from his film about harassment at Fox News, featuring Margot Robbie, Charlize Theron and Nicole Kidman.
Sandler plays a diamond dealer and compulsive gambler in a portrait of New York City's dirty glamour
Ryan Reynolds plays a billionaire who's part Deadpool, part Elon Musk and all Michael Bay hero in this relentless action movie.
Could it fight?


Gas emissions are prompting flooding around New Jersey, according to a report by the New Jersey Department of Environmental Protection and Rutgers.


After closing out the 2010s as Billboard's inaugural Woman of the Decade, Taylor Swift enters a new decade of her life Friday (Dec. 13...
In the Safdie brothers' new movie, Sandler plays a jewelry-store owner and compulsive gambler running for his life.
Kristen Stewart is a picture of gorgeous disintegration in this speculative look at the F.B.I.'s persecution of the actress Jean Seberg.
Find out which singers are moving on to next week's grand finale — and which former frontrunner surprisingly landed in the bottom two.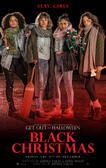 Opens Friday, Dec 13, 2019

Movie Details Play Trailers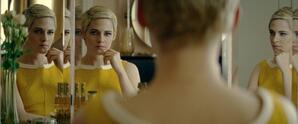 MUST-WATCH TRAILERS Seberg showcases two actresses in one: Just as Charlie's Angels is hitting theaters, Amazon Studios released the first trailer for another Kristen Stewart movie called Seberg. This one stars Stewart as fellow actress Jean Seberg, who used her celebrity clout to support the Black Panther Party, which made her a target for FBI surveillance. Watch the spot below and see the movie in theaters on December 13.   Scoob! teases the Scooby gang's...

Read More

Read Comments


The El Niño-Southern Oscillation has been responsible for widespread, simultaneous crop failures in recent history, according to a new study. This finding runs counter to a central pillar of the global agriculture system, which assumes that crop failures in geographically distant breadbasket regions such as the United States, China and Argentina are unrelated. The results also underscore the potential opportunity to manage such climate risks, which can be predicted using seasonal climate forecasts.


Movie Details