"Not only do we need a stay home order now, but we need to stick with it this time until the hospitalization curve comes down, not just flattens," Harris County Judge Lina Hidalgo tweeted Sunday?.



RELATED ARTICLES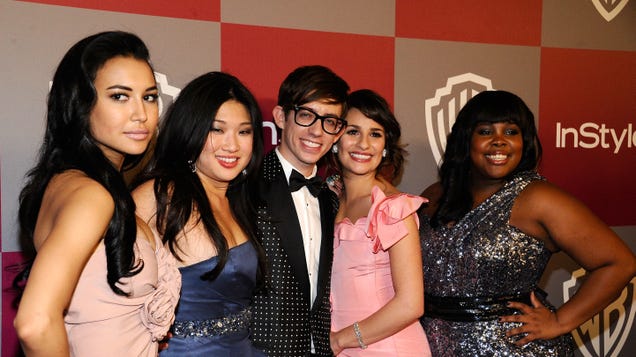 There has been an outpouring of support from Naya Rivera's fans and costars since the actress went missing July 8 while spending the day at Lake Piru with her 4-year-old son, Josey. But Rivera's Glee costar Amber Riley has some choice words for anyone asking why some cast members have not released public statements…

Read more...



RELATED ARTICLES
The Quality Control Music artist was reportedly shot and killed while driving.

RELATED ARTICLES
A local favorite who came up alongside Lil Baby and Migos, Marlo was found dead after a highway shooting on Saturday night.
"She would never leave her campsite a mess. Even a piece of litter on the ground would bother her."


As news of rapper Lil Marlo's death spread Sunday (July 12), rappers and other music industry personalities reacted on social media.
Donald Trump's sons are planning a huge expansion of his empire in Scotland, building hundreds of private homes, retirement villas and shops beside the golf courses they already own.The US president's family business has drawn up a masterplan for a new "world-class coastal retreat", which has already prompted anger from local people who oppose more development.


A friend said constitutional law professor Xu Zhangrun was in good health.


With a book and score by Paul Gordon, the musical film premieres as part of the Playbill Playback series.
Kosovo President Hashim Thaci on Sunday defended his record, a day before flying to The Hague to be questioned by war crimes prosecutors over his role in the 1998-99 conflict. "Our war was clean and just," said Thaci, now 52, who was the political leader of an ethnic Albanian guerrilla group when it rebelled against Serbian rule. While the rebels of the Kosovo Liberation Army (KLA) had "perhaps committed political errors", they had "in no circumstances violated international law", he told Albania's Top Channel television station.


A British Islamic State member from East London has died in a prison in northeast Syria, according to the BBC. Ishak Mostefaoui is the first British IS-supporter to die in the custody of the US-backed, Kurdish-led Syrian Democratic Forces (SDF). The British government refuses to allow its adult IS prisoner suspects to return to the UK for trial, believing that they should be tried in the region. The year-long impasse between the Kurdish authorities and the UK, and other Western governments has led to dangerously over-crowded prison and camps of IS members. According to one BBC source, Mostefaoui was shot when trying to escape the custody of the jail in Hassakeh which houses over 5,000 IS prisoners from 28 countries in cramped conditions. Another BBC source said that he died during rioting in the prison. Neither his death nor the circumstances surrounding it have been confirmed. The rumours of Mostefaoui's death appear to be circulating from pro-IS Telegram channels. The 27-year-old from Leyton, who admits to joining IS, travelled to Syria to join the terrorist organisation in April 2014. He was among seven students from the University of Westminster, where he was studying economics, who travelled to Syria. Also among them was Mohammed Emwazi, better known as "Jihadi John". Like many captured IS fighters, Mostefaoui admitted to doing administrative work for the group, but denied being a fighter, when interviewed by the Independent last year. The prison, a converted school, was set up shortly after the last of IS territory,
The execution of convicted murderer Daniel Lewis Lee had been blocked on Friday by a federal judge.


If spaceships had a poop deck, these characters would be scrubbing it.
St. Louis couple Mark and Patricia McCloskey drew national attention in June when they flashed guns at Black Lives Matter protesters walking down their street.


Coronavirus infection numbers had in recent days skyrocketed with at least 12,000 infections recorded daily, translating to around 500 infections every hour, severely straining health care resources. "As we head towards the peak of infections, it is vital that we do not burden our clinics and hospitals with alcohol-related injuries that could have been avoided," Ramaphosa said in a televised address to the nation. "We have therefore decided that in order to conserve hospital capacity, the sale, dispensing and distribution of alcohol will be suspended with immediate effect," Ramaphosa said.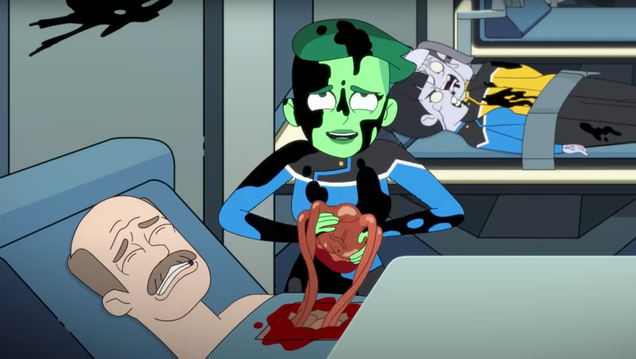 Star Trek spaceships are pretty big, but the TV shows and movies generally just focus on the dozen or so crew members who work on the bridge or in the medical bay. CBS All Access' new animated series Star Trek: Lower Decks is taking a different approach, putting the primary emphasis on the people who work on, well,…

Read more...


A 24-hour tally of 15,299 new coronavirus cases eclipses the worst rates seen in New York in April.


The comedy spin on the Star Trek universe hits CBS All Access on August 6.


Miami-Dade Mayor Carlos Giménez aired concerns as South Florida shapes into the new epicenter of the pandemic, with cases and hospitalizations surging.


Mark and Patricia McCloskey, the couple who threatened Black Lives Matter protesters with guns, smashed bee hives constructed by a nearby synagogue for schoolchildren.


Rapper Lil Marlo has died after being shot in Atlanta on Saturday (July 11), according to multiple reports.
"Glee" actress Heather Morris wants to join the search for her friend and former co-star Naya Rivera, who went missing several days ago at a lake in Southern California.
Shinjuku ward in central Tokyo says it will give 100,000 yen (around $935) to any citizen in the area who contracts COVID-19.


The stage and screen star celebrates his birthday July 12.

RELATED ARTICLES
The U.S. State Department warned American citizens on Saturday to "exercise increased caution" in China due to heightened risk of arbitrary law enforcement including detention and a ban from exiting the country. "U.S. citizens may be detained without access to U.S. consular services or information about their alleged crime," the State Department said in a security alert issued to its citizens in China, adding that U.S. citizens may face "prolonged interrogations and extended detention" for reasons related to state security. "Security personnel may detain and/or deport U.S. citizens for sending private electronic messages critical of the Chinese government," it added, without citing specific examples.


A lack of testing and a complacent attitude surrounding the virus is being blamed for the emergence of new clusters in the country.


The number of Americans who say a member of their immediate family has been sick with coronavirus more than doubled since March.


Arizona is one of more than three dozen states experiencing a surge in coronavirus infections.


Cigarettes have become the top illicit drug, more profitable than cocaine and heroin, analysts told AP.


A tempest over the band Blackpink's use of a Hindu god in a video was the latest example of K-pop fans holding artists to account — while staying fiercely loyal.
The White House has undertaken behind-the-scenes efforts in recent months to undercut and sideline Dr. Anthony Fauci—even going so far as to compile a list of all the times he "has been wrong on things," according to The Washington Post. After canceling some of his planned TV appearances and keeping him away from the Oval Office, White House officials and President Trump have taken to publicly expressing a loss of confidence in the director of the National Institute of Allergy and Infectious Diseases and face of the administration's coronavirus task force. The apparent attempts to undermine Fauci come as he continues to counter the president's overly optimistic narrative on the state of the pandemic. Against this backdrop, an unnamed White House official told the Post: "Several White House officials are concerned about the number of times Dr. Fauci has been wrong on things." The official attached a list of incorrect predictions Fauci had made, including his doubts early on that asymptomatic spread would play a large role in transmission and a February assurance that Americans did not need to change their behavior. Like many other public health officials, Fauci said at first that masks were not necessary but recently recommended that they be mandated nationwide. "Dr. Fauci has a good bedside manner with the public but he has been wrong about everything I have ever interacted with him on," Peter Navarro, the president's trade adviser, told the Post in a separate stateme
The American dentist who killed Cecil the lion is reported to have hunted another endangered wild animal.Walter Palmer is said to have slaughtered a protected ram in Mongolia, paying up to £80,000 for the kill.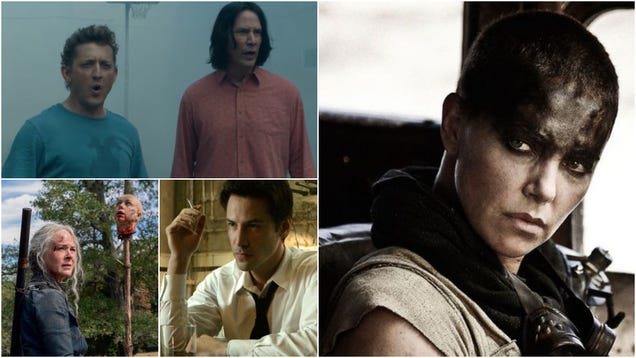 For the first time in 51 years, those who live outside of San Diego don't have to spends thousands of dollars in order to experience one of the biggest annual events in entertainment. Comic-Con as we've always known it may be a no-go this year, but like many of us, the gargantuan fan convention is making an effort to…

Read more...


The San Gabriel Mission was founded in 1771 by Franciscan priest Junipero Serra, who has become a flashpoint for activists denouncing colonialism and systemic racism.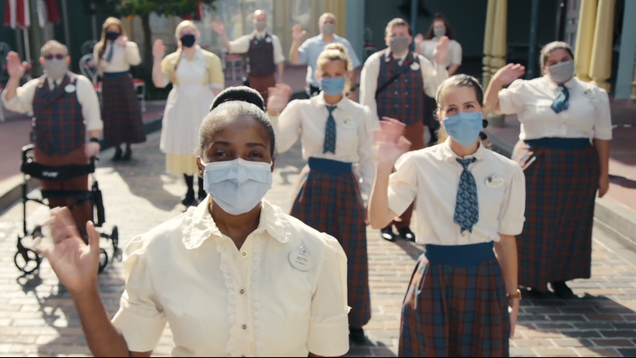 As the number of coronavirus cases surges in Florida, Walt Disney World's Magic Kingdom and Animal Kingdom opened up to droves of guests on Saturday. Some Disney resort employees have protested and petitioned to delay the park reopenings until it is safer to gather in large groups, but others are seen smiling (or…

Read more...



RELATED ARTICLES
For families ready to roam free, these illustrated guides celebrate the physical joys of wide-open spaces.
"SNL" star Colin Jost opens up in his new memoir "A Very Punchable Face," and David Mitchell visits the golden age of rock in "Utopia Avenue."        
The Tony Award-winning composer and lyricist, known for Hello, Dolly!, La Cage Aux Folles, and more, was born July 10, 1931.
The Zoological Society of London faces its "toughest challenge to date", warns the naturalist.
As Americans are turning to books on anti-racism and social justice to deepen their understanding of how to fight systemic racism, parents and caregivers are looking for suggestions for their young ones. Enter 15-year-old Marley Dias. In 2015, Dias founded the #1000BlackGirlBooks campaign with the aim of collecting and donating 1,000 books featuring a Black…
As a final response to terrorism and crime, the U.S. government plans to broadcast a signal making it impossible for anyone to knowingly commit unlawful acts. Graham Bricke (Edgar Ramírez), a career criminal who was never able to hit the big score, teams up with famous gangster progeny Kevin Cash (Michael C. Pitt), and black market hacker Shelby Dupree (Anna Brewster), to commit the heist of the century and the last crime in American history before the signal goes off.Release Date: Jun 05, 2020