HONG KONG—China's President and Communist Party General Secretary Xi Jinping has been eager to cast himself as the driving force behind the country's efforts to contain the the spread of the novel coronavirus and COVID-19, the disease it brings. And the World Health Organization has heaped praise on Xi. Yet it's clear, as new epicenters have emerged in South Korea, Iran, Italy, and Japan, that China has failed to contain the disease whose existence it was reluctant to acknowledge in the first place.Iran Can't Hide Its Coronavirus Explosion, But It's Trying Hard—and Putting the World in DangerEarlier this month, WHO Director General Tedros Adhanom Ghebreyesus said that Xi embodies the "political commitment" and "political leadership" required to weather this crisis. (Note that China's financial contributions to the WHO are second only to the United States.) In the same obsequious vein, the WHO has refused to define the outbreak with the scary word "pandemic." Instead, the health organization's officials say the world should be "in a phase of preparedness" for such a thing.But the Chinese Communist Party has not been prepared, and its command structure is in disarray. To project the image of centralized order, Xi spoke to 170,000 officials via teleconference on Sunday, outlining a grand plan in China's "war" to combat COVID-19, the respiratory disease caused by the coronavirus.Repeatedly, Chinese officials have made hash out of critical steps to prevent the sickness' spread, because by the time they realize people are falling ill,

RELATED ARTICLES
The Polish-French director is wanted in the US for the statutory rape of a 13-year-old in the 1970s.

RELATED ARTICLES
Chelsea Briggs and Fernando Ventura break it all down on this week's episode of Billboard's First Stream Live podcast.
Writer-director Leigh Wannell and star Elisabeth Moss on weaving the realities of domestic violence into the new adaptation
She and her husband developed "The Young and the Restless" and "The Bold and the Beautiful" while she also worked as a broadcast journalist in Chicago.
Leigh Whannell's jaggedly effective psychological horror thriller plays to the actor's strengths

RELATED ARTICLES
A male British passenger from the Diamond Princess has died, making him the fifth passenger from the quarantined Princess ship to succumb to COVID-19.


Once again, the hip-hop Barbie was slinging barbs, like when she read contestant Heidi N Closet for filth, saying, "I hate, hate, hate your hair and makeup today!"



RELATED ARTICLES
North Korean leader Kim Jong Un warned top party officials of the "serious consequences" of failing to prevent an outbreak of the new coronavirus in the country, state media reported Saturday. Kim told a meeting of the ruling Workers' Party of Korea that the fight against the virus was a "crucial state affair for the defence of the people" that required maximum discipline, according to the official Korean Central News Agency (KCNA).



RELATED ARTICLES
In Sara Pennypacker's "Here in the Real World," an 11-year-old skips out on the horrors of noisy summer "Rec" to build a secret kingdom in an abandoned lot.
"Sweet Land," in a Los Angeles park, is a parable for our time about Hosts and Arrivals.
Gaga knows her audience too well.
Rebekah Mercer, whose family foundation was a major Trump donor, stepped down from the museum when her term expired in December.
Gaga poured all her heart and cosmic energy into her forthcoming full-length project, the followup to 2016's Joanne.
The super secret location of Harry Styles' Friday evening SiriusXM x Pandora show (on Feb. 28) wasn't revealed until the morning of, but once fans arrived at the address given — 66N 6th — it was right there on the marquee: Harry Styles was playing the 650-person capacity Music Hall of Williamsburg.…

RELATED ARTICLES
Polanski skipped the César Awards to avoid a "public lynching" by feminist activists.
Roddy Ricch finally unveiled his video for his smash hit, "The Box."

RELATED ARTICLES
Roman Polanski scooped France's Cesar Award for best directing for his film "An Officer and a Spy" on Friday, prompting a walkout by several women in the audience in protest at honoring a man facing rape accusations.

RELATED ARTICLES
Paula Vogel's Pulitzer Prize-winning play will begin performances at the Samuel J. Friedman Theatre March 22.

RELATED ARTICLES
North Korean leader Kim Jong Un oversaw military drills on Friday, state media KCNA said on Saturday, a rare public outing amid efforts to prevent an outbreak of the coronavirus in the isolated country. North Korea has not confirmed any cases of the virus, but state media said a month-long quarantine period had been imposed for people showing symptoms and "high-intensity" measures were taken including reinforcing checks in border regions and at airports and sea ports. On Feb. 16, Kim made his first public appearance in 22 days to visit a mausoleum marking the anniversary of the birth of his father and late leader Kim Jong Il.


Afghanistan Vice President-elect Amrullah Saleh's family was tortured by the Taliban. Now he's ready to give peace a chance.


The naked body of Jaime Rae Feden, 33, was discovered in Lincoln County, north of Las Vegas.


"Interior Chinatown" follows the story of an Asian-American actor struggling against clichéd roles and stereotypes, both at work and in his real life.
All you need to make a movie is a girl and a gun—and a filmmaker who understands how to use those elements as a philosophical depth charge
CBS announced that it is suspending all production of the "The Amazing Race" season 33 as coronavirus continues to spread around the world.
Films and TV shows are being delayed as the virus spreads across the world.
Uncredited songwriters claiming ownership over Lizzo's breakout hit "Truth Hurts" are taking their case to the courts. Brothers Justin and Jeremiah Raisen, along with Justin "Yves" Rothman, have filed a counterclaim against the superstar singer born Melissa Jefferson, demanding they be compensated for their contribution to the song based off an earlier writing session with…
As Queen Sono tries to eavesdrop on the suspicious conversation between two men sitting near her at a stylish Zanzibar rooftop bar, her grandmother calls her, asking in isiZulu when she's going to come to church. Minutes later, Queen has set aside her personal life and is fully embroiled in her mission, fending off two…
The end of a very rough week for U.S. markets brought a worrying prediction.While one expert warned fallout from the global coronavirus outbreak could be "worse than the financial crisis" of 2008, the economist who correctly predicted that very crisis is now saying the idea of a major global recession "doesn't sound too farfetched."Nouriel Roubini, a New York University business professor and market prognosticator who foretold the housing bubble burst, told Yahoo Finance on Friday to expect "severe" consequences as the coronavirus continues to rattle markets. How severe? He told Der Spiegel it could be worse than investors even believe at this point, predicting "global equities to tank by 30 to 40 percent this year."He said people "prefer to believe in miracles," (not necessarily referencing President Trump's prediction the coronavirus will "disappear ... like a miracle,") and don't realize the "simple math" tells us that realistically, a squeezed Chinese economy will mean downturns around the globe. "This crisis will spill over and result in a disaster," said Roubini.Roubini, who is often nicknamed Dr. Doom for his frequent pessimistic predictions, also saw doom and gloom for Trump's future as president as a result of any economic strife. Asked by Der Spiegel, Roubini said Trump would likely try to benefit politically from the outbreak, but "will lose the election, that's for sure." Pointing to past incumbent presidents getting ousted amid geopolitical
Justin Bieber is part of the star-studded Calvin Klein Spring 2020 campaign, and he strips down to just boxer briefs in the latest ad.
Veteran film director Roman Polanski served as lightning rod and punch line at Friday's Cesar Awards, the biggest night on the French cinema calendar, with protesters highlighting charges of rape against Polanski and the ceremony's host quipping about paedophilia.
As global markets plunged amid growing fears about the coronavirus outbreak, President Donald Trump and his allies pulled from a familiar playbook Friday and blamed others for the slide. The president's team responded to the biggest one-week Wall Street sell-off in more than a decade with a deflection strategy, playing down the threat and eagerly parceling out responsibility to Democrats, the media and the entrenched government bureaucracy. Trump tweeted that "The Do Nothing Democrats" had wasted time on impeachment and "anything else they could do to make the Republican Party look bad" while defending his own response, which many Democrats have deemed sluggish and scattershot.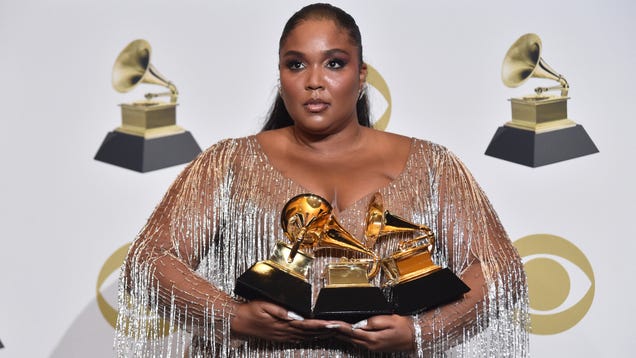 Grammy-winning artist Lizzo's ascent to unfettered pop stardom looked deceptively easy thanks to the unprecedented second life of her 2017 sleeper hit "Truth Hurts." However, the singer-rapper-flutist began facing backlash from creators once the song floated to the top of the Billboard charts. Her most vocal…

Read more...



RELATED ARTICLES
Roman Polanski's film "An Officer and a Spy" collected its first Cesar Award out of 12 nominations on Friday, scooping the prize for best costume designer.
The death toll in Iran from the novel coronavirus could be far higher than the government is letting on.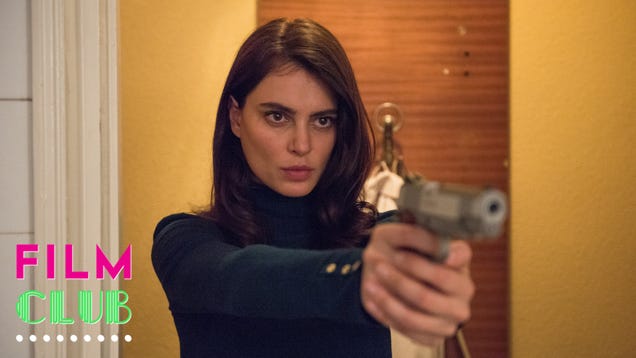 Welcome back to another edition of Film Club. This week, senior writer Katie Rife is joined by contributor Ignatiy Vishnevetsky to discuss some new releases. Earlier today, our critics took a gander at The Invisible Man. Now, they dig into Corneliu Porumboiu's deligthful neo-noir, The Whistlers.

Read more...


Many of the best new books this month ask readers to think about consequences. How can a decision one individual makes alter the course of several lives? In James McBride's latest novel, a single act of violence sends shockwaves through a tight-knit Brooklyn community. In Kevin Nguyen's debut, two overworked and under-appreciated employees at a…
If your grade-schooler has devoured all the Dog Man and Wimpy Kid books, everything by Raina Telgemeier and Jeff Smith's "Bone," hand them one of these standouts.
In addition to excellent graphic fiction, publishers have also been providing young readers with quality graphic nonfiction books.
CBS has temporarily shut down production of Season 33 of "The Amazing Race" amid the increasing number of cases of coronavirus worldwide, Variety has learned exclusively. The move was undertaken "out of an abundance of caution," as the respiratory virus has not impacted anyone directly involved with the show. "Due to increased concerns and uncertainty […]


A video of Justin Bieber surfaced where he is seen busting some dance moves to a Latin tune while filming a music video.
French police clashed briefly on Friday with protesters over an awards ceremony in which a film by veteran director Roman Polanski, who is facing rape accusations, has won a dozen nominations.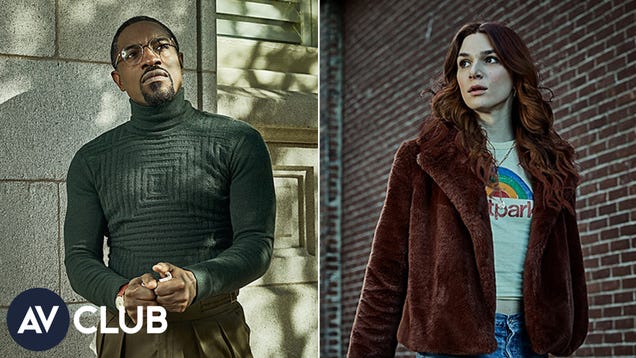 From its opening moments, when Richard E. Grant directly addresses the camera, Dispatches From Elsewhere makes it clear that this is not your average cable drama. AMC's enigmatic new series—created by and starring Jason Segel—presents a puzzle-box narrative unlike any other, inviting its audience to chase down…

Read more...


The trans actor, who was couch-surfing just a few years ago, is a lead cast member of a new show opposite Jason Segel, André 3000 and Sally Field
Amid growing fears of a coronavirus outbreak in the United States, Donald Trump Jr. on Friday accused Democrats of hoping that the disease kills millions of Americans to thwart his father's chances of reelection.


Billboard's First Stream serves as a handy guide to this Friday's most essential releases.  This week, Lady Gaga is ready to just dance (again), SZA and JT are ready to play with the Trolls, and Lil Baby declares that it's his turn.
What do you get when you combine the weirdly beloved bowler from the 1998 American classic "The Big Lebowski" and a divisive 1974 French comedy? John Turturro's new farce.
Scott Minerd, Guggenheim Partners' global CIO, has a dire warning about the fallout of the coronavirus crisis: it could potentially be "worse than the financial crisis."Minerd told Axios as much on Friday after the Dow Jones Industrial Average on Thursday plunged 1,191 points, the worst one-day point drop ever.Amid what's set to be the worst week for the stock market since the financial crisis, former Federal Reserve official Kevin Warsh penned a Wall Street Journal piece recently joining the call for the Fed to take action. Specifically, Warsh wrote the Fed should "announce a 0.25-percentage-point interest-rate cut and make clear it's open-minded about further action," as well as "encourage other central banks to take appropriate simultaneous action to loosen monetary policy in their jurisdictions."Minerd, who is a member of the the New York Fed's investor advisory committee, told Axios he expects a statement about "some sort of monetary coordination." But he suggested that this, unfortunately, is unlikely to help that much."You can cut rates and that helps alleviate some of the problem," he told Axios. "But with a shock like this, monetary policy is pretty impotent. Cutting rates 100 basis points isn't going to do anything."Minerd previously spoke to CNN on Thursday, warning that "we are just beginning to see the sell-off." On Friday morning, the Dow was down 800 points.More stories from theweek.com Stock markets are headed for a 40 percent plunge, says economist who predicted f
John Turturro reprises role of brash bowler in remake of French comedy Les Valseuses
In the last four weeks, I've taken six fights throughout Asia - half domestic, half international. Here is what I have learned.


Elle Fanning and Justice Smith breathe life into a film about mental illness and the healing power of love.
Taylor Swift literally turned into "The Man" in her new music video.

RELATED ARTICLES
The musical from the Avett Brothers has found its complete cast and creative team.
Kovacs is back in action with a fancy new sleeve that looks like a Marvel superhero — specifically Anthony Mackie.
Picard finds himself in uncomfortable but familiar surroundings. For Soji, it's basically the opposite.
A prismatic new TV series, created by Jason Segel, adapts an alternate-reality game — and his own existential crisis.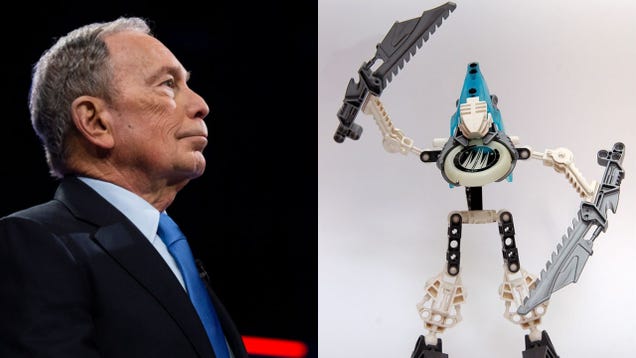 We all know lots of trivia about Mike Bloomberg at this point. Nobody will be surprised to learn that he's responsible for giving the world the racist stop and frisk policy, that he can't stop getting in trouble for acting like real piece of shit to the women who work for him, that he likes to hang out with Donald…

Read more...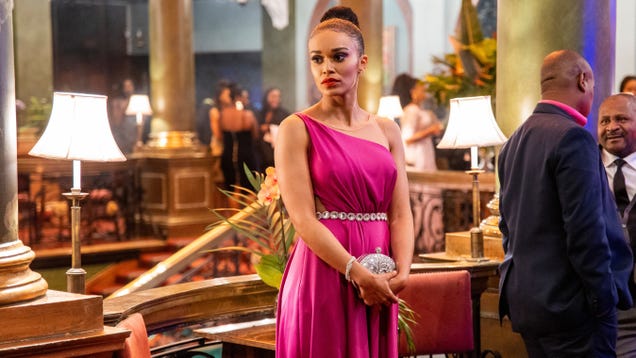 Queen Sono will gain attention for being Netflix's first African original series. It certainly deserves attention for breaking barriers in Netflix's programming, but that is far from the show's greatest achievement: Queen Sono is one of the best originals Netflix has released in years. In six episodes, the series does…

Read more...


C.A. Johnson's play stars Kara Young in a full-body, whole-heart, tensed-muscle performance.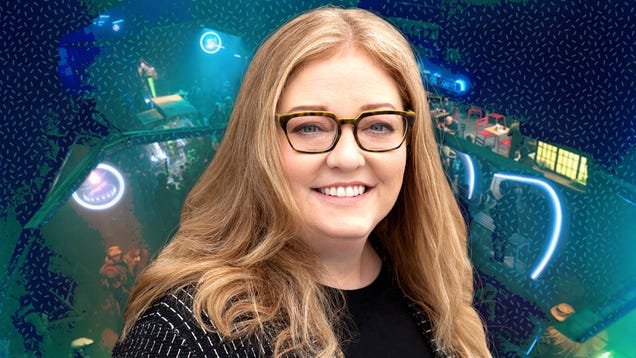 Taking over the universe of Altered Carbon could seem like a daunting proposition. After all, the first season of Netflix's sci-fi detective yarn was reportedly the most expensive in TV history; add to that the incredibly complex plotlines and miasma of characters and futuristic conceits, and the idea of seizing the…

Read more...


What should kids read this winter? The editors of TIME for Kids selected 10 recently released books for middle-grade readers. From graphic novels and memoirs to works of historical fiction—there are options for bookworms, reluctant readers and every kid in between. Our team of TIME for Kids Kid Reporters read and reviewed our picks. Here's…