Taiwan President Tsai Ing-wen visited a low-key but critical maintenance base for fighter jet engines on Saturday, offering encouragement as the Chinese-claimed island's armed forces strain in the face of repeated Chinese air force incursions. This month alone, China's drills have included its jets crossing the mid-line of the sensitive Taiwan Strait and exercising near the Taiwan-controlled Pratas Islands in the South China Sea. Beijing regards Taiwan as a wayward province and has never renounced the use of force to bring the democratic island under its control.


MOSCOW—Russia these days may look frightening to Americans, who hear often of election meddling and poisoning among other ill deeds. But consider for a moment the view from the other side of the divide, or at least the view presented to Russians by their television sets.The looming potential for World War III has become a regular topic on Russian state propaganda shows. Night after night, Vladimir Soloviev, who is often described as the Kremlin's top propagandist, and his guests condemn the West's "economically suffocating" strategy of imposing sanctions and suggest war is the logical outcome.The conclusion reached by Soloviev and his guests is that the country's politicians and titans of business should break all ties with the West, including communicating with their relatives. A long history of grievances spills out; Soloviev says the conflict between Russia and the West started in the 13th century: "They believe we are barbarians and they are civilized, so they have a right to point out to us how we should live and behave."Trump Followed Russian Media's Lead on SCOTUS PredictionThe show, which is broadcast nightly on state channel 1, heats up quickly. This week, Sergei Kurginyan, a pro-Kremlin political expert close to the secret services, accused the West of tearing Russia apart by creating a fifth column in the Far East, where thousands of Russians have been marching in anti-Putin rallies for two months. Putin's nemesis Alexei Navalny was out East bolstering the opposition rallies when he was po
He was best known to many as Hugo Drax in "Moonraker." But he also worked with a Who's Who of directors including Truffaut, Spielberg and Marguerite Duras.
Christopher Michael Straub hid and then ambushed deputies after fleeing from a traffic stop, according to the San Luis Obispo County Sheriff's Office.


"Corona-rage" has surged across the world as people push back against social distancing measures and regulations instructing them to wear masks.


Mariah Carey opens up in her intimate new memoir, "The Meaning of Mariah Carey," and Nick Hornby charms with romance "Just Like You."        
Test your knowledge of musical theatre characters both old and new with this challenging quiz.
New music from Chris Stapleton, Carrie Underwood, Scotty McCreery and more.

RELATED ARTICLES
At least 22 people including military cadets were killed and two others seriously injured on Friday when a Ukrainian air force plane crashed near Kharkiv in the east of the country, the interior ministry said. Deputy Interior Minister Anton Gerashchenko confirmed the death toll to AFP, describing the incident as a "shock", and saying that the cause of the crash was being investigated. Footage of the crash released by officials on social media showed the smouldering remains of the Antonov-26 transport plane. Most of the dead were students of the Kharkiv National Air Force University, the air force said in a statement. There were 27 people on board, 20 cadets and seven crew. Twenty-two have been confirmed dead, two are injured and "the search for three more people continues", the emergency services said. The injured are in a "critical" condition, regional governor Oleksiy Kucher said on Facebook. Ukrainian President Volodymyr Zelensky described the crash as a "terrible tragedy" and said he would travel to the Kharkiv region on Saturday.


Yes of course everything is terrible, but on the other hand, Battenberg cake!
Six new paperbacks to check out this week.
As Vin Diesel navigates 2020 away from the Fast and Furious set, he video chatted Kelly Clarkson on her show Thursday (Sept. 24) from a recording studio to premiere his debut single "Feel Like I Do" in collaboration with Kygo.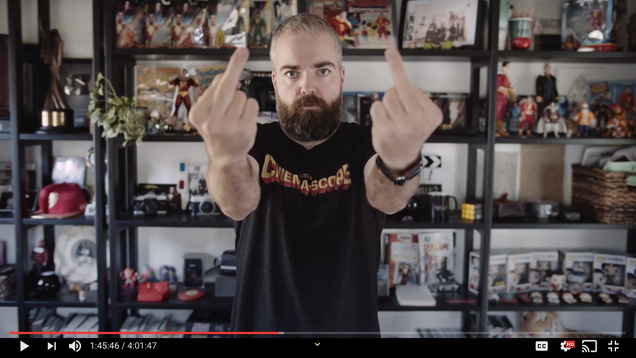 We all have different quarantine projects. Soon, everyone will be baking bread again like we never left March 2020 behind; soon we'll once again run out of jigsaw puzzles and we'll buy all the yoga mats Target has to offer. David F. Sandberg, the director of Shazam and Lights Out, among other films, has spent his time…

Read more...


This week's First Stream Latin includes Carla Morrison's "Ansiedad," Pablo Alborán's "Si Hubieras Querido," and Wisin, Myke Towers and Los Legendarios' "Mi Niña," among other new releases.
All four episodes of season 3 will premiere on Netflix this Oct. 21.


Trump has repeatedly blamed America's geo-strategic rival over spread of coronavirus


Russia and China blocked the official release of a report by U.N. experts on Libya that accused its warring parties and their international backers -- including Russia -- of violating a U.N. arms embargo on the conflict-wracked country, U.N. diplomats said Friday. Germany's deputy U.N. ambassador, Günter Sautter, said he brought the issue to the Security Council after the two countries blocked the report's release by the committee monitoring sanctions on Libya, which Germany heads.


Top Republican lawmakers have dismissed the president's refusal to commit to a peaceful transition of power and Democrats have described the comments as chilling.


Larynzo Johnson, 26, is accused of shooting two policemen during protests for Breonna Taylor.


The Justice Department announced an inquiry into the discarded ballots on Thursday, which was promoted by the White House and the president's re-election campaign.


Analysis: None of the officers involved in the March 13 raid were charged with Taylor's death.


The former White House press secretary also said many Americans would be "questioning the final result" because of an increase in voting by mail.


Russian opposition leader Alexei Navalny, who is in Germany recovering from what authorities there determined to be nerve agent poisoning, thanked Russian pilots and paramedics for acting quickly after he fell into a coma on a flight from Siberia. Navalny, who collapsed on a plane to Moscow on Aug. 20 and spent nearly three weeks in a coma, said in an Instagram post on Friday that pilots "quickly landed the plane in Omsk" and medical workers at the airport "jammed a dose of atropine" into him, immediately recognizing "a toxic poisoning." After 48 hours in a hospital in Omsk, where Russian doctors said they found no trace of any poisoning, Navalny was transferred to the Charite hospital in Berlin.


Where does one begin when talking about Grammy Award-winning and chart-topping icon Mariah Carey? Her new memoir is a key place to start.        
The Netflix YouTube event benefits World Central Kitchen
Like all of Miranda July's movies, it's a heavily stylized ode to human connection, and Rodriguez is key to bringing that humanity
Salt Lake City's police dog apprehension program will remain suspended indefinitely after an internal audit done after a Black man was bitten found 27 dog bite incidents since 2018, the police chief said Friday. The audit results were announced weeks after body camera footage was released of an officer directing a dog to attack Jeffery Ryans, who had his hands in the air. Chief Mike Brown said 18 of the 27 incidents will be referred to the district attorney's office for further investigation as the department continues the audit to review any dog bite incidents within the past four years.


The Cake Boss star "will need prolonged recovery and therapy" after the incident, which affected his dominant hand.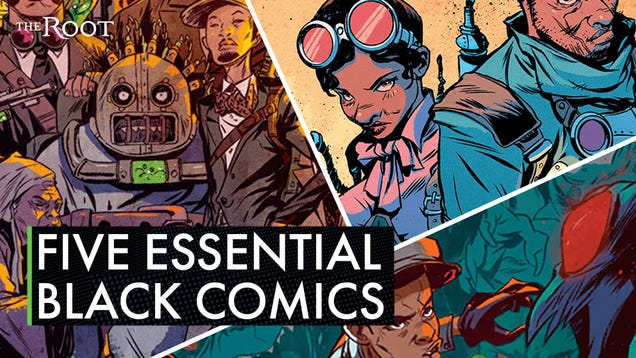 It's National Comic Book Day and what better way to celebrate than to get into these groundbreaking comics by Black creators. Not sure where to start? How about a Black-owned comic book store?


Read more...


His bedtime story of a hare and his son one-upping each other in declaring their love became a children's classic, translated into 57 languages.
The speeches, the grandstanding, the quips — they totally work in the context of this Netflix courtroom drama.
Gillian Flynn's dystopian comic-book thriller for Amazon Prime Video takes a band of nerds down a fortuitously timely rabbit hole.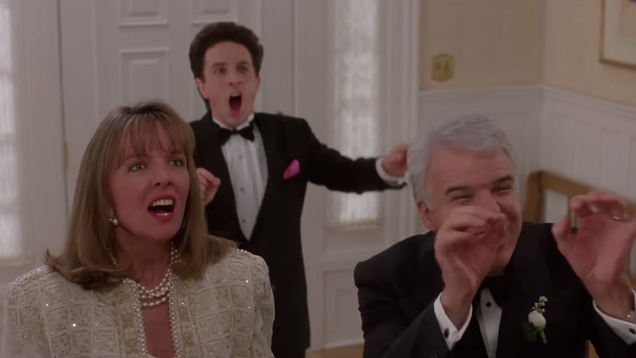 2020's given us reunion after reunion, not to mention new spins on old stories, but Netflix is doing something special for its upcoming Father Of The Bride event. Though filmed remotely, Father Of The Bride: Part 3 (ish) appears to be more of a sequel to Nancy Meyers' 1991 and 1995 films than it is a casual reunion.…

Read more...


Proceeds from the starry benefit will go to amfAR.
"[There were] months of me not being able to crack the music for this movie, which is weird," July tells Billboard.
How much progress have black people in the US made towards equality since the 1960s?


In a 2012 book, the influential documentarian reinvestigated the case of Jeffrey MacDonald, convicted of the 1970 murder of his wife and children. A new docu-series gives Morris the Morris treatment.
Qantas packed the bar carts full of wine, snacks, and candy, and sold them for more than $1,000 each.


Long-awaited reunion arrives on Friday
The film, inspired by true events, features Tony winners Mark Rylance, Eddie Redmayne, and Frank Langella.
Independent writer-director's first film in nine years turns a tale of three grifters into a mediation on blood ties, love and failure
The iconic documentarian steps in front of the camera for this FX docuseries about the 50-year-old MacDonald murders
The pop star says he deleted his account after "hateful videos" affected his mental health.
The Last Shift is an American story about two men struggling in the same town, while worlds apart. Stanley (Richard Jenkins), an aging fast-food worker, plans to call it quits after 38 years on the graveyard shift at Oscar's Chicken and Fish. His last weekend takes a turn while training his replacement, Jevon (Shane Paul McGhie), a talented but stalled young writer whose provocative politics keep landing him in trouble. These two who share little in common are brought together through circumstance. Stanley, a high school dropout who has watched life pass by his drive-through window, proudly details the nuances of the job. While Jevon, a columnist who's too smart to be flipping patties, contends their labor is being exploited. A flicker of comradery sparks during the long overnight hours in a quiet kitchen.Rated: RRelease Date: Sep 25, 2020
Mariah Carey reads an excerpt from her memoir, 'The Meaning of Mariah Carey,' in an exclusive clip shared with Billboard about her song 'Close My Eyes.'
Aaron Sorkin and an all-star cast re-enact a real-life ''60s courtroom drama with present-day implications.
Gillian Flynn's latest project is an ultra-violent show set in a pandemic-stricken U.S. where conspiracy theories come true. Yikes
The Belfast-born author is best known for the children's classic book about two nutbrown hares.
The British-French star played Hugo Drax opposite Roger Moore's 007 in the 1979 film Moonraker.