Tove Ditlevsen's three memoirs — "Childhood," "Youth" and "Dependency" — recall her beautiful, cruel mother and the author's headlong dive into addiction.
Taylor Swift is among the winners at China's Tencent Music Entertainment Awards, which will air on Jan. 23. She will accept the award via pre-recorded video.

RELATED ARTICLES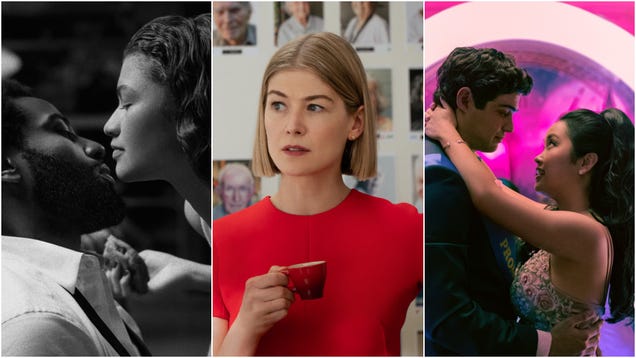 Not long ago, us poor, unsuspecting pop culture enthusiasts were positively drowning in the unforgiving sea known as Netflix's potential, wading through a freshly announced wave of original films that is supposed to span the entirety of 2021 with one new film a week. It's a promising start for the mega streamer as we…

Read more...


Shares in Chinese music streaming leader Tencent Music Entertainment rose 21.1% Monday morning on news it will acquire Lazy Audio, a Chinese-owned service with spoken word content such as audiobooks and podcasts, for $417 million.
An excerpt from "Sanctuary: A Memoir," by Emily Rapp Black

RELATED ARTICLES
Vice President-elect Kamala Harris introduced her.
Lil Durk, Lil Baby and two other hip-hop stars were honored on Monday (Jan. 18) with Yammy Awards as part of Yams Day 2021.
In "Breath Taking," Michael J. Stephen looks at an important organ that has been particularly under attack by the coronavirus.
"Craft in the Real World," by Matthew Salesses, dismantles assumptions about the art of fiction and how it should be written.
Billboard talked with EarthGang about how performing at a music festival in New Zealand two weeks ago was a "reminder of how magical it can be." 
"Chromatica II" into "911" in the peaceful transfer of power.
Here are five fascinating facts about Ant Clemons, the Grammy-nominated singer-songwriter performing at the Biden-Harris inauguration.
Ahead of the singer/songwriter's national anthem performance at Joe Biden's presidential inauguration on Wednesday, Gaga took to Twitter to post a photo of herself under the Capitol Rotunda with a message of "love, not hatred," calling for a peaceful transfer of power during the ceremony.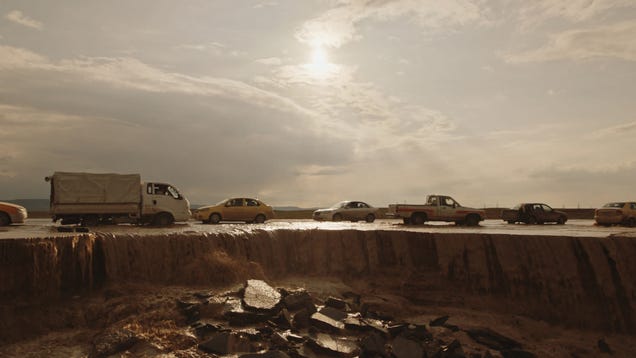 How does one sleep near a war zone? The question, though never directly posed, is given multiple answers in Gianfranco Rosi's documentary Notturno: on bedrolls, on couch cushions, in a hospital. Rosi, who shot the film "over the past three years along the borders of Iraq, Kurdistan, Syria, and Lebanon" (the only…

Read more...


Pop Smoke fans finally get to catch a glimpse of his posthumous acting debut in the trailer of Eddie Huang's upcoming film Boogie that came out Tuesday (Jan. 19).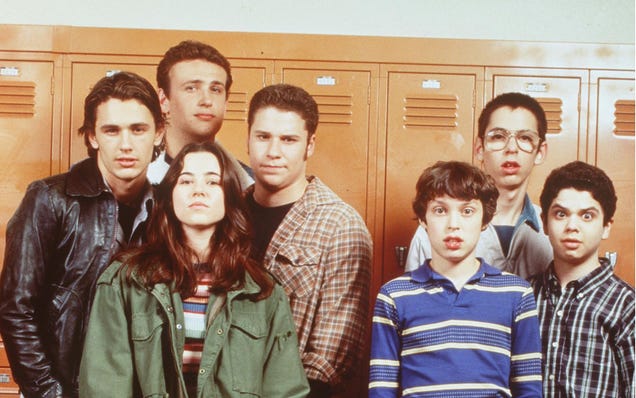 Paul Feig's beloved coming-of-age dramedy Freaks And Geeks is coming to Hulu, the streamer announced via press release on Monday. The complete series (a One Season Wonder) will be available to stream beginning January 25 in all its awkward and earnest glory. Now, if you happen to own Freaks And Geeks: The Complete…

Read more...


William Feaver's "The Lives of Lucian Freud: Fame, 1968-2011" completes a two-volume biography of the pioneering realist painter.
The nascent live-streaming industry received a major validation today with the announcement that concert promoter Live Nation is buying a controlling stake in Veeps, the streaming company founded by Joel and Benji Madden.
A coming-of-age story starring Taylor Takahashi and the late rapper.
Tamara Harvey will direct the U.K. production, featuring a contemporary adaptation by Henry Filloux-Bennett.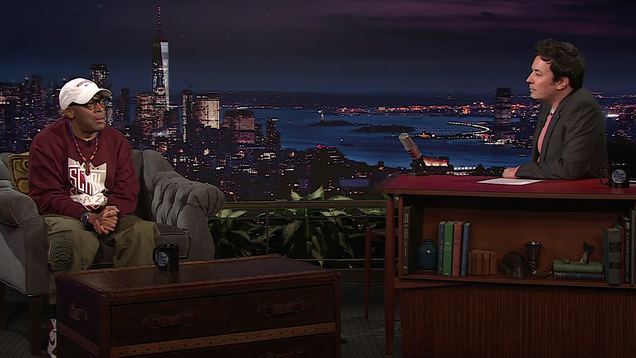 Spike Lee braved the—well, everything—to come by The Tonight Show's New York studios in person on Monday to share his memories of Martin Luther King's death for Martin Luther King Day. Lee himself was just 11 and sitting on his family's Brooklyn stoop, when, as he recalled for Jimmy Fallon, he heard the chilling sound…

Read more...


The youngest inaugural poet in U.S. history will read a work she finished after the riot at the Capitol. "I'm not going to in any way gloss over what we've seen," she says.
The Perth-born actor was best known for on screen roles including "Chancer'" in City Lights.
He was a core member of a group that had limited commercial success in the early 1970s and didn't last long but proved hugely influential.
The president issued an amended executive order adding dozens of honorees to the monument park he announced this summer.
Taking stock of one of cinema's oldest genres.
The theatrical concert explores the parallels between African-American and Jewish music.
He helped kick-start punk and new wave, and was an influence on the Sex Pistols and Guns N' Roses.
Barack Obama talked President Trump's allegations of voter fraud and whether he'll be in Joe Biden's cabinet on "CBS Sunday Morning" with Gayle King.        
Rapper Killer Mike, who is once again supporting Vermont Sen. Bernie Sanders's presidential bid, says he doesn't trust candidates like Sen. Kamala Harris and Sen. Cory Booker who have called for tougher gun laws.


Doc on the ACLU uses four case studies to look at how the organization has been on the frontlines of Trump-era assaults on democracy