"You know you've been sleeping for a long time when an artist has time to sketch your portrait," Trevor Noah said on Wednesday of napping senators.
A forensic psychiatrist is due to testify at ex-Hollywood producer Harvey Weinstein's Manhattan rape trial on Friday, explaining why some sexual assault victims do not report attacks or avoid their abusers.
Final broadcast primetime live same-day ratings for Wednesday, January…
The Monty Python duo's love of history was well on display in their solo show together.
"When I get sad or humiliated or angry or mad, I feel that people are trying to lean in. You never did that." Taylor Swift spoke those...

RELATED ARTICLES
More airports are beginning to screen passengers arriving from China amid growing concerns Friday over the outbreak of a new virus there that has already killed more than two dozen people and sickened hundreds. The energy-rich Gulf Arab nation of Qatar, home to long-haul carrier Qatar Airways, said it had installed thermal scanners at its main hub, Hamad International Airport. Kuwait announced similar measures late the night before at Kuwait International Airport, joining the United Arab Emirates and Saudi Arabia, which on Thursday announced screenings for all passengers arriving on direct flights from China, including at Dubai International Airport, the world's busiest.



RELATED ARTICLES
"I think I've never really wanted to talk about that before."
Taylor Swift isn't seeking approval - anymore. The multi-hyphenate musician brought her star power to the opening day of Sundance for the...
Pawan Kumar feels zero sympathy for the four men he is due to hang next month for a 2012 gang rape and murder that appalled India. The group set to meet their demise before dawn on February 1 -- although it may be delayed -- were convicted for a brutal crime against Jyoti Singh, a 23-year-old student. Angry demonstrations by tens of thousands of people broke out across the vast South Asian nation, sparking soul-searching about the plight of Indian women and leading to heavier sentences for sex crimes.


China is striving to contain a deadly virus outbreak the World Health Organization has termed a domestic health emergency


Bess Wohl's play, directed Leigh Silverman, opened at the Hayes Theater January 23.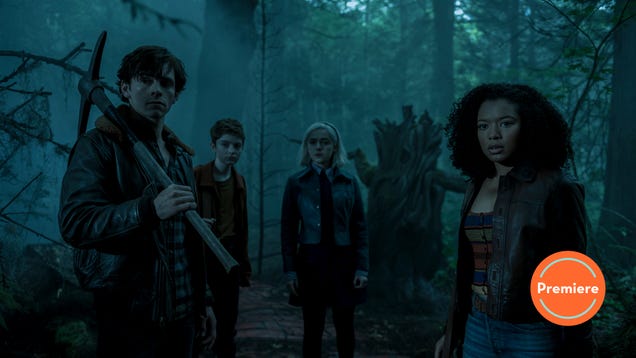 Just in case you weren't sure which show you were watching, Chilling Adventures of Sabrina brings you back in with a voice whispering "welcome to hell." And while that scene quickly becomes a dream sequence about rescuing Nick from Lucifer, the show wastes no time getting Sabrina and her pals straight there. If you…

Read more...


A special tribute performance honoring Prince from Usher and Shelia E. will be taking place at the 62nd Annual Grammy Awards on...
Awards-season observers often say that films about the industry are catnip for Oscar voters. We did the math.
The movie from North Macedonia is the first to be nominated for both best documentary and best international feature.
"The hospitals have been flooding with patients, there are thousands, I haven't seen so many before," one doctor told the BBC.


Episodes like this are why Grey's fans cherish the original characters so much.
The Booker Prize winner is teaming up with his editor, Jake Morrissey, on "Marlon and Jake Read Dead People."
While the club owner Mitzi Shore fostered stand-ups and feuded with them, her son was soaking in everything he could from Richard Pryor, Robin Williams and others.
After a meteorite lands in the front yard of their farm, Nathan Gardner (Nicolas Cage) and his family find themselves battling a mutant extraterrestrial organism as it infects their minds and bodies, transforming their quiet rural life into a technicolor nightmare.Rated: Not RatedRelease Date: Jan 24, 2020
We talked with orchestrator Harold Wheeler and music supervisor and arranger Kenny Seymour about recreating the iconic hits of The Temptations.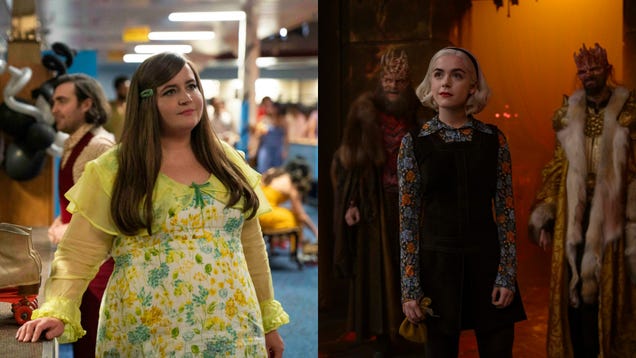 Here's what's happening in the world of television for Friday, January 24, and Saturday, January 25. All times are Eastern.


Read more...


Henry James's 19th-century novella "The Turn of the Screw" receives an update in this film that has the hallmarks of horror but few real terrors.

RELATED ARTICLES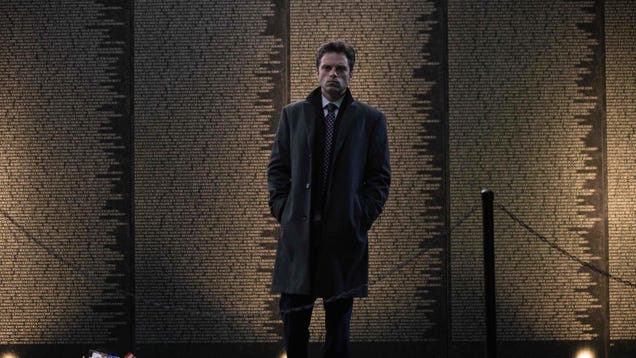 More of a two-hour ceremony than a movie, The Last Full Measure recounts strenuous real-life efforts to secure a very belated, posthumous Medal Of Honor for William H. Pitsenbarger, an Air Force pararescueman who was killed in Vietnam while saving fellow soldiers' lives. It's a full-throated, misty-eyed celebration of…

Read more...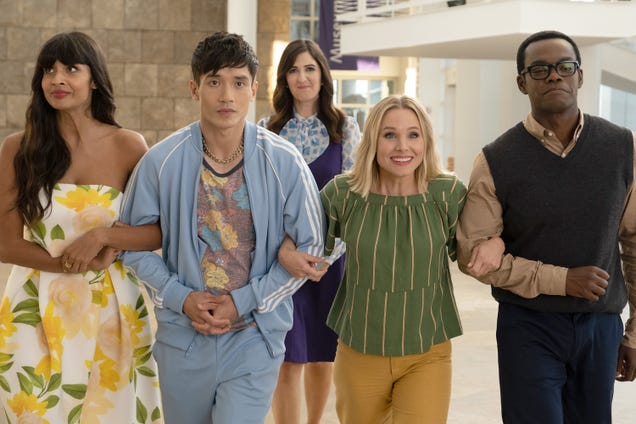 "Whatever happens, it's cool my babies, it's very cool."


Read more...


Actress Annabella Sciorra testified on Thursday that Harvey Weinstein pinned her hands behind her head and violently raped her more than 25 years ago, becoming the first accuser to take the stand against the former Hollywood producer in his sexual assault trial.
A Hillary Clinton hot take is in the headlines again: According to her, "nobody likes" presidential candidate Senator Bernie Sanders.Earlier this week, The Hollywood Reporter published an interview with Clinton, a promotional piece for the upcoming Hulu documentary about her political career, in which the former secretary of state was asked about a statement she'd made during the documentary.The interviewer, Lacey Rose, asked: In the doc, you're brutally honest on Sanders: "He was in Congress for years. He had one senator support him. Nobody likes him, nobody wants to work with him, he got nothing done. He was a career politician. It's all just baloney and I feel so bad that people got sucked into it." That assessment still hold?Hillary replied, simply: "Yes, it does."Next, Rose asked Clinton whether or not she would support Sanders if he were to become the Democratic nominee. Clinton said: "I'm not going to go there yet" — and then proceeded to attack Sanders's supporters for what she calls their "relentless attacks on lots of his competitors, particularly the women," accusing Bernie himself of having "not only permitted" "this culture," but also seeming "to really be very much supporting it."Later, continuing the discussion about what Clinton sees as Bernie's "pattern" of sexism, Clinton offered as evidence the fact that Sanders had told her that she was "unqualified" when they were both running for the Democratic nomination in 2016. (Note: This "unqualified" co
"I couldn't fight anymore because he had my hands locked," the Sopranos actress tells the trial.
Final broadcast primetime live same-day ratings for Tuesday, January…
Guy Ritchie's latest has a host of stars — like Matthew McConaughey, Charlie Hunnam, Henry Golding, Hugh Grant — and little else.
Broadcast primetime live same-day ratings for Wednesday, January 22,…
"He threw himself into things with such passion and such energy, and he really refused to take on things which didn't excite him"

RELATED ARTICLES
Sen. Lindsey Graham (R-S.C.), a juror in President Trump's impeachment trial, is offering free legal advice to his counsel, if they want to accept it.So far, the House impeachment managers have "done a good job" of "painting ... a tapestry, taking a series of events and telling a story," Graham told reporters on Thursday. When Trump's legal team starts delivering his defense on Saturday, they will "start pulling on the threads."Graham also thinks Trump's attorneys will need to shift the focus to former Vice President Joe Biden and his son, Hunter Biden. Hunter Biden was on the board of Burisma, a Ukrainian gas company, and is in the center of a debunked conspiracy theory being peddled by Trump allies, including Rudy Giuliani. Graham said Trump's team needs to "really go hard at the idea that when they tell you there's not a scintilla of evidence, groundless, baseless, phony accusations regarding the Bidens, I would challenge that very hard."More stories from theweek.com Democrats walked right into Mitch McConnell's trap Texas legalized hemp, and Austin just responded to the resulting chaos by effectively decriminalizing weed The Oprah's Book Club controversy, explained



RELATED ARTICLES
The organizers of the Grammy Awards on Thursday denied allegations that nominations for the highest prizes in the music industry are rigged, calling the claims "categorically false and misleading."

RELATED ARTICLES
Actress Annabella Sciorra testified on Thursday that Harvey Weinstein pinned her hands behind her head and violently raped her more than 25 years ago, becoming the first accuser to take the stand against the former Hollywood producer in his sexual assault trial.
The Good Place always sounded like a match made in TV heaven: Beloved star Kristen Bell. Comedy veteran Ted Danson. And creator Mike Schur, a prolific writer and producer who'd made his name as a driving force behind acclaimed sitcoms The Office, Parks and Recreation and Brooklyn Nine-Nine. As we approach the end of its…
ESPN kept a steady hold on the no. 1 spot…

RELATED ARTICLES
Actress Annabella Sciorra testified that Harvey Weinstein pinned her hands behind her head and violently raped her more than 25 years ago in her apartment as prosecutors began making their sexual assault case against the former Hollywood producer.
Wuhan residents called for help and shared worries of food shortages Thursday, with streets in the virus-hit central Chinese city left deserted after it was put on lockdown. After he bought some, the person behind him in the queue bought the remaining stock in the shop.


One day after a vigilante group revealed that it was using children as young as 8 as "recruits" for armed defense patrols, Mexico's president said Thursday that drug cartels too are recruiting ever-younger kids. The whole issue has sparked a debate in Mexico over the use of children in armed confrontations, with rights groups saying the practice threatens not only kids' safety, but their mental health. President Andrés Manuel López Obrador said that because social programs are giving more youths opportunities to study or work, drug cartels are having trouble finding gunmen, leading them to recruit children.


Grey's Anatomy: Justin Chambers, Alex Karev's Absence Explained in Midseason Premiere


The Wuhan coronavirus outbreak started in a Chinese wet market, where livestock and poultry are sold alongside animals like dogs, hares, and civets.


The new Bess Wohl play, directed by Leigh Silverman, opens at The Hayes January 23.
He and his partner broke the heroin case that inspired that 1971 film. After he retired, he became a movie and television producer and consultant.
The former artistic director of WPA Theater—the original home of Little Shop of Horrors, Steel Magnolias, and more—died at 71 last year.
The Doomsday Clock is now just 100 seconds from the apocalypse. Previously, the clock's most alarming position was two minutes to midnight.


Officials described the mother, who was not identified, as a 22-year-old woman who recently moved to Arizona from Oklahoma.


A jumble of memorabilia, storyboards and props, an exhibit illustrates the whirl of influences behind Stanley Kubrick's groundbreaking 1968 film.
In this elegiac documentary, the director Jia Zhangke explores Shanghai through its people, stories and soaring cranes.
Leigh Silverman directs the new play, starring James Cromwell, Jane Alexander, and more.
Women directors and stars will be at the forefront of this year's Sundance Film Festival starting on Thursday, at a time when a lack of diversity among nominees has been the focus of the Hollywood awards season.
Without the college football national championship to compete with this…
Sir Michael Palin pays tribute to his Monty Python co-star Terry Jones, who has died aged 77.
Including a transatlantic thriller starring Jude Law, a family drama from Miranda July, and a portrait of up-and-coming performer Taylor Swift.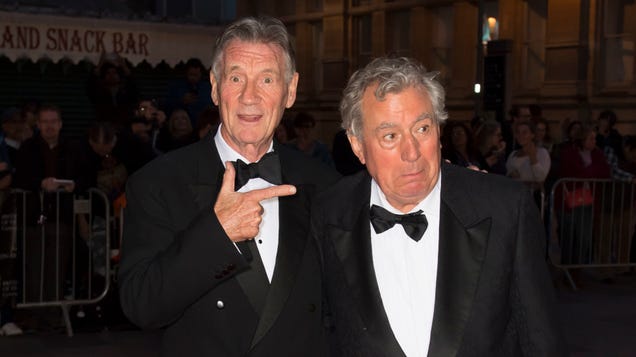 Although they regularly performed and collaborated together throughout their long careers, the members of Monty Python actually operated, for the most part, as a set of discrete writing teams. As revealed in any number of sources—including the troupe's own official oral history, Monty Python Speaks!—Graham Chapman…

Read more...


Will Ferrell and John C. Reilly star in Holmes & Watson as the legendary detectives in a funny and surprising take on the team's pairing. Really, though, it's more about the chemistry between the actors, who previously starred together in Talladega Nights: The Ballad of Ricky Bobby and Step Brothers, as it is about any sort of mystery. (By the way, Reilly also appeared in a cameo role in Anchorman 2: The Legend Continues, which featured Ferrell in the starring role.) Two upcoming comedies offer new different, surprising takes on material that has been previously told. The third is a sequel that may be the final installment in a long-running series and may offer a big surprise in its resolution. Here's what we know about three movies that we hope will amuse us...
Read More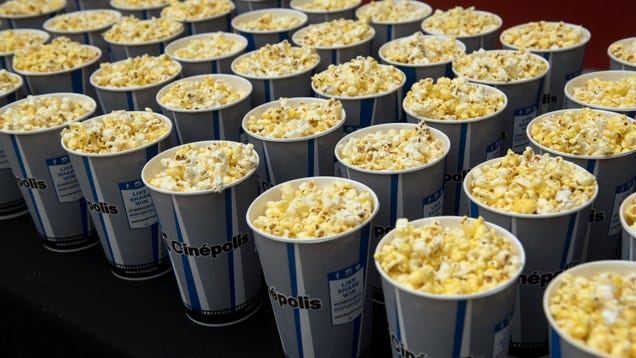 For many years now, Dr. Martha Lauzen and San Diego State University's Center for the Study of Women in Television and Film have been a reliable source for sobering statistics on the industry's treatment of women, both in front of, and behind, the camera. The Center issues annual reports on female representation in…

Read more...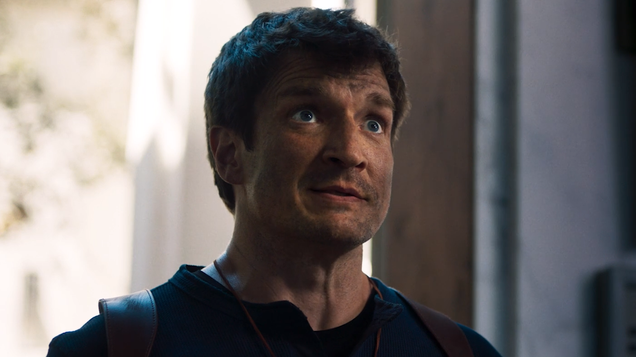 Sony has been talking about developing a movie based on its Uncharted series of blockbuster action games for nearly a decade now. What started as a David O Russell-directed Mark Wahlberg vehicle that sounded nothing like the games morphed into a different adaptation with a script from Joe Carnahan and in its latest…

Read more...