He wrote about Yeats and Auden, but as a former pilot in World War II, he was best known for exploring the reality of battle.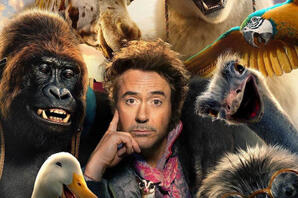 MUST-WATCH TRAILERS Dolittle invites you to a wonderful world: Universal shared the first look at Dolittle, the latest movie based on Hugh Lofting's classic children's books about a doctor who talks to animals. See Robert Downey Jr. in the title role of the family adventure, which  opens January 17, 2020:   Bombshell presents a real-life bad guy: Lionsgate dropped the first full Bombshell trailer featuring Nicole Kidman, Charlize Theron and Margot Robbie...

Read More

Read Comments


One of them, Jason Reynolds's middle-grade novel "Look Both Ways," is a National Book Award finalist.