America's policy of maximum pressure on Iran continues, with the U.S. Department of the Treasury announcing new sanctions on eight Islamic Revolutionary Guards Corps (IRGC) Commanders. That directive was tweeted during a luncheon event on Iran at the Center for the National Interest, which was moderated by Geoffrey Kemp, the Senior Director of Regional Security Programs at CFTNI who also served in the White House during the first Reagan administration as Special Assistant to the President for National Security Affairs and Senior Director for Near East and South Asian Affairs on the National Security Council Staff. The discussion focused on the ongoing crisis, Iran and America's interests, and whether war could be avoided."[Donald] Trump's approach is self-defeating," declared panelist Kenneth Pollack, Resident Scholar for Middle Eastern Political-Military Affairs at the American Enterprise Institute, and both a former Director for Near East and South Asian Affairs and a former Director for Persian Gulf Affairs at the National Security Council. Pollack explained that the hardliners keep claiming vindication, noting that they had warned that the United States might tear up the Iran deal. Pollack emphasized that Iran's Supreme Leader Ali Khamenei started in the moderate camp but has drifted steadily toward a hardline position.At the time of the Iran Deal in 2015, there was a debate between "the pragmatists led by Rouhani" and "the hardliners led by the IRGC." Those in favor of a deal thought of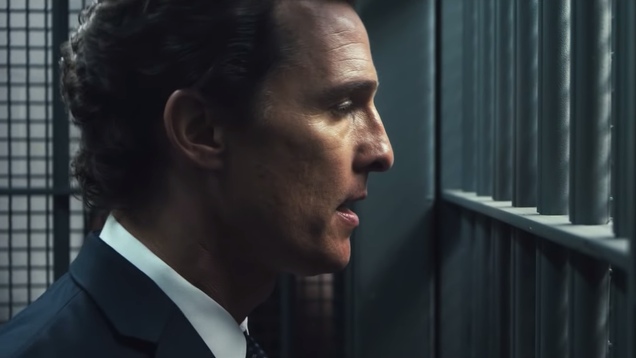 Eight years ago, in March of 2011, director Brad Furman released a Matthew McConaughey vehicle called The Lincoln Lawyer (the use of "vehicle" there is a pun). Based on the Michael Connelly novel of the same name, the movie starred McConaughey as a slick lawyer who gradually learns that there are more important things…

Read more...


Radio play is down slightly, but the King of Pop's Vegas show goes on and Broadway is still in the air despite HBO's "Leaving Neverland."
New York City is hosting this year's WorldPride celebration and commemorating the 50th anniversary of the Stonewall rebellion. From parades to drag shows, here are scenes from the week.
Boris Johnson, the favourite to replace British Prime Minister Theresa May, has acknowledged that London would need cooperation from the European Union to cushion potential shocks in the event of a no-deal Brexit. Johnson has repeatedly insisted Britain should leave the bloc on the current deadline of October 31, even if it means walking away with no deal. There's an element of course, a very important element, of mutuality and cooperation in this," he told the BBC in an interview aired on Monday.


"I 100 percent came out here assuming I'm going to be raked over the coals, but I would rather be honest with this audience and with all of you than sit here and lie because it's going to make my life easier in the media."