Lucas Jackson/ReutersMatt Lauer allegedly had a coerced romantic affair with a "well respected" NBC personality, according to an exclusive report by Page Six. The unnamed woman told the publication that the relationship represented a "clear imbalance of power" and that she was made to sign a nondisclosure or NDA agreement when she left the network. NBC News Chief Unleashes on Ronan Farrow in New Staff MemoPage Six interviewed a corroborative source who said, "Matt had influence over everyone's career—one word and your career would be sunk," the unnamed source, who apparently confirmed the affair, said. "I know there was a clear imbalance of power in this woman's relationship with Matt." It is unclear if the woman in the Page Six article is the same one that Ronan Farrow describes in his new book "Catch and Kill" when he wrote about how Lauer repeatedly harassed a fellow on-air star who was also made to sign an NDA agreement. In Farrow's book, the co-star, who is also unnamed, says that a separate NBC executive also propositioned her and made lewd comments about her when she was on air. "I was like meat on a hook," the woman told Farrow. "I would walk into work with a knot in my stomach. I would come home and cry." The woman says that when she turned Lauer and the other man down, she was punished. "My career took a sharp nosedive," she said. The woman described in the Page Six report says she did not go to NBC human resources with her complaint, but that she did tell co-workers who have corroborated
(Bloomberg) -- President Recep Tayyip Erdogan said Turkey's military operation in Syria could end after Kurdish fighters leave a strip of territory along its border, laying out his key condition for ending an offensive that has drawn American sanctions and roiled markets.The U.S. decision to stand aside when Turkey advanced into Syria to push back Kurdish groups controlling the northeast has reconfigured old alliances and taken Syria's eight-year-old civil war into uncharted territory.Kurdish-led forces, who fought with U.S. backing to defeat Islamic State, have struck a deal for President Bashar al-Assad to deploy his troops to the border area, raising the prospects for a wider escalation and questions over the fate of thousands of jihadists who are being held in the area."Our proposal for the most certain resolution to the problem in Syria is that all the terrorists should leave their arms and other materials and destroy the traps that they have set and leave the secure zone" that's defined by Turkey, Erdogan told lawmakers on Wednesday.Here is a rundown of major events in Turkish local time:Key DevelopmentsErdogan lays out conditions for an end to the military operation in SyriaTurkey has rejected demands for a cease-fire in Syria but signaled compromise over two key border townsTurkish markets are in turmoil as Turkey's Halkbank faces U.S. criminal case over a scheme to evade sanctions on IranVladimir Putin spoke with Erdogan about the need to deescalate the conflict in SyriaU.S. Vice President Mike Pence will meet Erdogan on Thursday in AnkaraAltun Weighs In on Erdogan's Conditions (3:49 p.m.)Turkey expects the U.S. to provide support to get all the "terrorists" out of the

RELATED ARTICLES
India's top court on Wednesday ended hearings to settle a land title dispute between Muslims and Hindus over plans to build a Hindu temple on a site in northern India where Hindu hard-liners demolished a 16th century mosque in 1992, sparking deadly violence. The destruction of the mosque in Ayodhya, a town in the northern state of Uttar Pradesh, in 1992 sparked massive Hindu-Muslim violence that left 2,000 people dead. The judges started day-to-day proceedings in August after mediation proceedings failed to find a compromise between the two communities.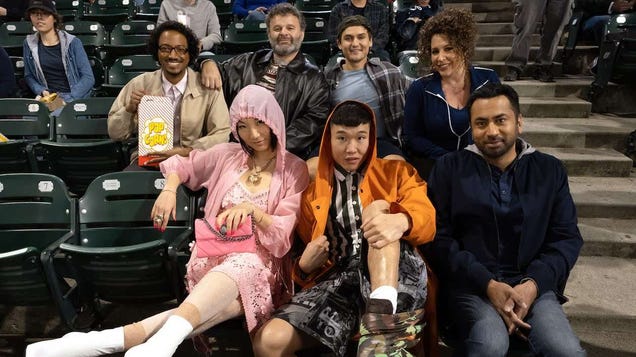 All the cancellation-hungry animals out there better start sharpening their knives, because the cold and unflinching fall TV season has just made its first kill. According to USA Today, NBC's Sunnyside won't be living past its first season and is getting pulled from the network's schedule, but in what is either a…

Read more...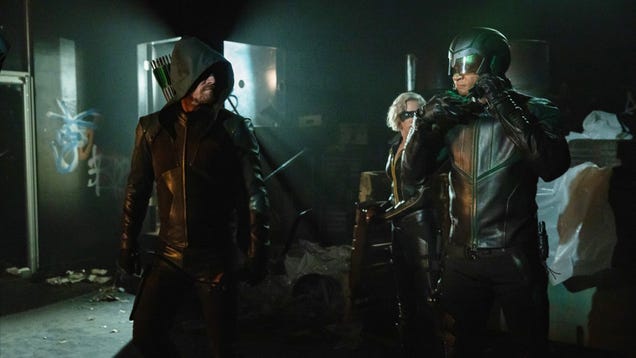 Memory is a key element in Arrow's dramatic DNA. Its first flashbacks arrived in the pilot, when in theory there was nothing to which it could flash back; the majority of its seasons have leaned heavily on the seemingly endless time that stretched between the sinking of the Queen's Gambit and the day Oliver Queen…

Read more...


The It List is Yahoo's weekly look at the best in pop culture, including movies, music, TV, streaming, games, books, podcasts and more. Here are our picks for Oct. 14-20, including the best deals we could find for each.



I continue to add to my arsenal of childcare by video by grabbing my third Peppa Pig DVD to review (my first one is reviewed here and my second one is reviewed here), because I find myself enjoying these? They're worth a laugh, my kid continues to enjoy them, why go against a good thing.

"When I Grow Up" is another in a continually rolling release of Peppa DVDs, similar in variety and format to the others as well. A handful of episodes from the show ranging in various years (in this case, 2009-2018) are included, some that may have a commonality, maybe they don't. But they're not for your enjoyment and belief suspension, they're for your child's.

And they get their universe expanded a little bit by being exposed to doctor...Read the entire review