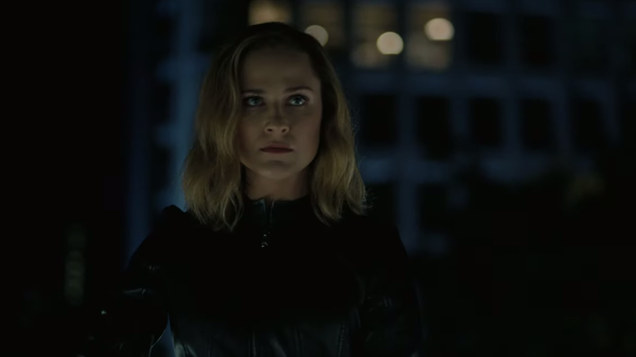 If the last two seasons of Westworld struggled to emphasize plot over cerebral fuckery, the third looks to course-correct—the first official trailer for the hit (?) HBO series upcoming episodes, which whisk us away from the show's namesake park, makes it abundantly clear both the conflict and its players.

Read more...


The March 2 unsealing of the archives of Pope Pius XII, the controversial World War II-era pontiff, whose papacy lasted from 1939 to 1958, has been awaited for decades by Jewish groups and historians. The controversy over Pius XII hinges on whether the head of the Catholic Church, a former diplomat of the Holy See in Germany, remained too silent during the Holocaust, never publicly condemning the Nazis. The most sensitive archives, comprising the World War II period, have already been largely published by the Vatican.


From your first tracking shot to your last camera play.
Previews, openings and some last-chance picks.
President Trump would rather keep the facts to himself.Last week, the House Intelligence Committee reportedly received a briefing detailing how Russia was once again interfering in the 2020 election. The next day, Trump attacked his outgoing national intelligence director for letting the briefing happen, people familiar with the exchange told The New York Times.The committee, led by Rep. Adam Schiff (D-Calif.), learned from intelligence official Shelby Pierson that Russia was working to get Trump re-elected this fall, five people familiar with the matter said. Pierson has a reputation for bluntness, and some officials who heard about the briefing suggested Pierson should've left out the bit on Russia to avoid riling up Republicans in the room. Trump's allies at the briefing "challenged the conclusions, arguing that Mr. Trump has been tough on Russia and strengthened European security," the Times writes.An even bigger uproar came the next day from Trump himself, who attacked Acting Director of National Intelligence Joseph Maguire for what was said in the briefing. This happened last Friday, and by Wednesday, Trump announced he was replacing Maguire with U.S. Ambassador to Germany Richard Grenell, who's unabashedly loyal to the president. Read more at The New York Times.More stories from theweek.com The growing crisis in cosmology The Nevada Democratic debate set a new viewership record The Democrats gave Mike Bloomberg what