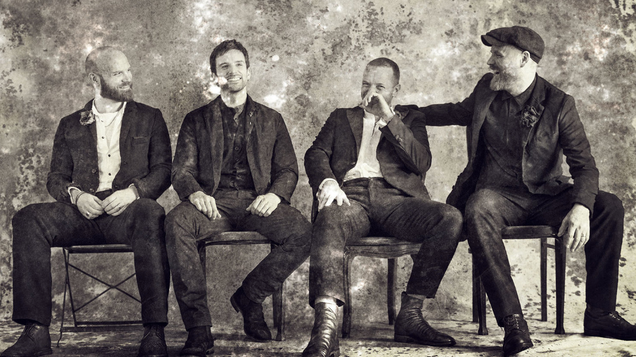 Coldplay has a reputation for a sort of vanilla earnestness that isn't entirely undeserved: The albums that made the British quartet huge in the early part of its career—from 2000's Parachutes through 2008's Viva La Vida Or Death And All His Friends—were generally filled with easy-to-swallow, expertly crafted pop…

Read more...


Russian President Vladimir Putin has handed top state awards to the widows of five scientists killed in an accident while testing what he called an advanced weapons system without equal in the world. The five men died on Aug. 8 in what their employer, state nuclear agency Rosatom, said was an accident during a rocket test on a sea platform off northern Russia, an incident which caused radiation levels in the surrounding area to briefly spike. Thomas DiNanno, a senior U.S. State Department official, said last month that Washington had determined that the explosion was the result of a nuclear reaction which occurred during the recovery of a Russian nuclear-powered cruise missile after a failed test.


The work of the Trump administration continues on a variety of fronts, largely overshadowed by the high drama of a president accused of high crimes and misdemeanors.


JERUSALEM— Israeli Prime Minister Benjamin Netanyahu did not react with equanimity when, after three years of investigations, the indictments finally came. Railing at the Israeli public on television, with no press allowed, Netanyahu savaged Israel's police and judiciary and all but called for insurrection, repeatedly demanding that "the investigators be investigated!"As he spoke, the same words were tweeted from his official account. "They never were pursuing the truth!" an ashen Netanyahu yelled. "They were pursuing me!"Netanyahu Lost. His Enemies Won. But Who Can Govern Israel?The indictments capped an extraordinary day in Israeli history, as Attorney General Avichai Mandelblit announced Thursday evening that Israeli Prime Minister Benjamin Netanyahu will be indicted for bribery, fraud and breach of trust in three criminal cases.It is the first time in Israeli history a prime minister has been indicted while serving.The dramatic announcement came less than 24 hours after another unprecedented moment in Israeli history, the failure of both candidates chosen by the president to form a government."Today is a sad and difficult day," Attorney General Mandedlblit said in an extraordinary press conference in Jerusalem, declaring his devotion to the rule of law and his respect for many of the prime minister's achievements. Mandelblit announced the upcoming indictments in February, pending an October hearing in which, after four years of investigation, Netanyahu's att