The bodies were found by a group of teenagers who were led to the beach by the Randonautic app.


Jada Pinkett Smith and Will Smith were talking on her Facebook chat show Red Table Talk.
A tuberculosis vaccine routinely given to children in countries with high rates of that bacterial disease might be helping to reduce deaths from COVID-19, researchers reported on Thursday in the scientific journal Proceedings of the National Academy of Sciences. After accounting for differences in factors that might affect vulnerability to the virus - such as income, education, health services and age distribution - the researchers found that countries with higher rates of Bacille Calmette-Guérin (BCG) vaccinations for tuberculosis had lower peak mortality rates from COVID-19. A good example was Germany, which had different vaccine plans before East Germany and West Germany were unified in 1990, the researchers said.


The Dutch government will sue Russia in the European Court of Human Rights for its role in the crash of Malaysian Airlines Flight 17, shot down over eastern Ukraine in 2014. "Achieving justice for 298 victims of the downing of Flight MH17 is and will remain the government's highest priority," Dutch Foreign Minister Stef Blok said in a statement. "By taking this step today - bringing a case before the ECHR and thus supporting the applications of the next of kin as much as we can - we are moving closer to this goal." Russian officials had no immediate reaction to the announcement. Malaysian Airlines flight MH17 was en route from Amsterdam to Kuala Lumpur when it was shot down by a missile on July 17, 2014, over rebel-controlled eastern Ukraine, in what came to be one of the most tragic episodes in the bloody separatist conflict in eastern Ukraine. Russia has stubbornly denied any role in supporting the rebels with troops or weapons. The Dutch-led joint investigative team has insisted that it was the Russian military that deployed a Buk missile launcher to eastern Ukraine that shot down the plane, a claim that the Kremlin has denied. The case is separate to the ongoing trial that opened in the Netherlands in March after Ukraine's Leonid Kharchenko and Russian separatist commanders, Igor Girkin, Sergey Dubinskiy and Oleg Pulatov, were charged with destroying the aircraft and murdering all people on board. None of the men, who are in Russia or separatist-held
Newly released documents in the Michael Flynn case include a January 2017 DOJ draft memo that states "FBI leadership" decided against showing Flynn transcripts of his calls with the Russian ambassador in the White House interview that led to his guilty plea.The DOJ document, dated January 30, 2017 — along with a batch of handwritten notes from DOJ and FBI officials describing Flynn's White House interview with former FBI agent Peter Strzok and FBI agent Joseph Pientka on January 24, 2017 — shed further light on the FBI's spontaneous interview with Flynn, who had just begun his role as national-security adviser for President Trump."FBI advised that based on this interview, they did not believe General Flynn was acting as an age of Russia," the DOJ draft document, which is heavily redacted, states. "FBI also advised that although they recognized the statements were inconsistent with the FISA collection, they believed that Flynn believed what he was telling them. FBI did not confront Flynn with the communications during the interview."The document explains that while the Bureau "prompted Flynn with language used during the call," Flynn was not shown his actual words because of a decision "made by FBI leadership not to confront Flynn with the actual tech cuts."The mentioning of "tech cuts" about the interview's subject matter — Flynn's December 2016 conversations with Russian ambassador Sergey Kislyak — adds further context t
Two separate engineering firms hired to determine the cause of the fires were unable to really find a pattern.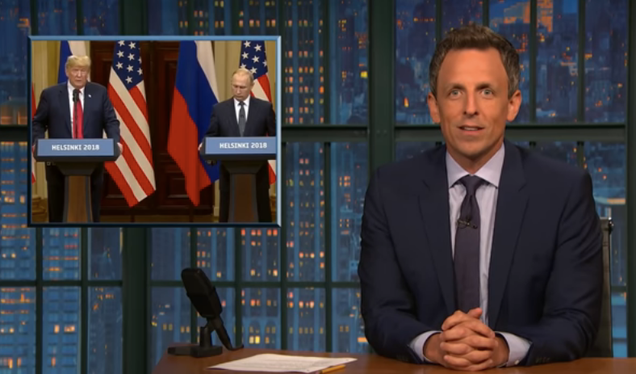 Hey remember how everyone on the internet with an eagle in his or her Twitter avatar made fun of you for suggesting that Donald Trump was acting like a Russian sleeper agent? Yeah, those particular treasonous goalposts were irrevocably moved this weekend, as the—let's still call him "president," for tradition's…

Read more...