The president calls the media "the enemy of the people" after Alec Baldwin's latest skit on "Saturday Night Live."


President Donald Trump's announcement Friday that he was declaring a national emergency wasn't received well by all Republicans, none more vocal than Ann Coulter.


Bill Maher began Friday's broadcast of "Real Time" with a blisteringdissection of President Donald Trump's Rose Garden declaration of a nationalemergency to pay for a wall on the U


CUCUTA, Colombia (AP) — The U.S. military airlifted tons of humanitarian aid to a Colombian town on the Venezuelan border Saturday as part of an effort meant to undermine socialist President Nicolas Maduro and back his rival for the leadership of the South American nation.


Joe Scarborough called out GOP hypocrisy over President Donald Trump'sreported plan to declare a national emergency to fund the U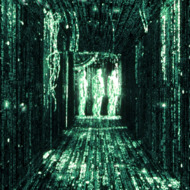 In an era when the president's lawyer can go on TV and splutter, "Truth isn't truth!" as if it's something everyone should know, The Matrix is omnipresent. It's not that the film was prescient. It didn't anticipate our world. But it anticipated — and probably created — a new way ... More »