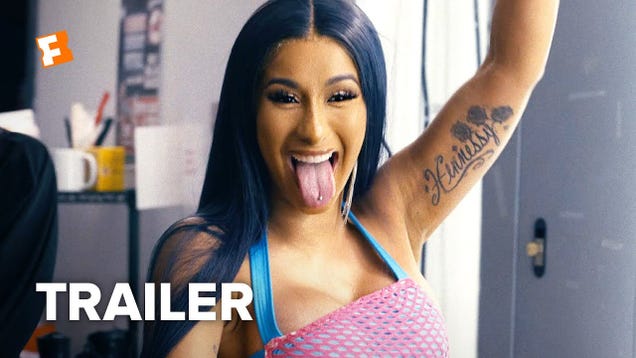 As far are true stories go, the tale of Rosie Keo and her former co-workers has to be one of the more outrageous workplace narratives you may ever hear. It's also a combination of ideal components for a fun cinematic retelling: sex, a heist, sharp women taking control of their lives, and immaculate pole-dancing. Toss…

Read more...


Vietnamese and Chinese ships have been embroiled in a weeks-long standoff near an offshore oil block in disputed waters of the South China Sea, which fall within Vietnam's exclusive economic zone, two Washington-based think-tanks said on Wednesday. China's U-shaped "nine-dash line" marks a vast expanse of the South China Sea that it claims, including large swathes of Vietnam's continental shelf where it has awarded oil concessions.



RELATED ARTICLES
Sheriff's deputy Alan Gaston thought they were on the same side.One man, Mr Gaston, was a high-ranking officer in the Lucas County, Ohio, sheriff's department with 34 years of experience.The other was a security guard contracted to protect an Internal Revenue Service (IRS) office in Toledo.But then the guard pulled his gun. He raised his voice. He put a hand on Mr Gaston's arm and rested his finger on the trigger.In a matter of seconds, what began with a routine errand at the IRS escalated into a frightening standoff between a white security guard and a black police officer, who said he heard hate in the guard's shouts and believed he would be shot."You don't expect to be ambushed by someone who you think is on the same team," Mr Gaston told The Washington Post."I feel there was definitely some racial overtones involved. And I'm not the type of person to throw the race card, I'm just telling you the facts. I looked in his eyes and I saw hate in his eyes."He had stopped by the IRS office during his shift on 31 May to ask a question about a letter the agency sent him.He was in full uniform, his badge and his firearm in clear view.The security guard, identified in court documents as Seth Eklund, asked Mr Gaston to leave his gun in his patrol car.When Mr Gaston replied he couldn't do that, he said Mr Eklund became hostile. Mr Eklund accused Mr Gaston of reaching for his weapon, shouting "get your hands off your gun", even though Mr Gaston said his hands were visible and nowhere near h
Breakfast Media reporter, Andrew Feinberg joined Don Lemon Tuesday night to respond to the "bizarre" exchange with Kellyanne Conway during a White House press gathering earlier in the day. Following the president's now infamous Twitter attack on four Democratic representatives -- Ilhan Omar of Minnesota, Alexandria Ocasio-Cortez of New York, Rashida Tlaib of Michigan and Ayanna Pressley of Massachusetts -- Feinberg asked Conway which countries Trump suggested the congresswomen should 'go back' to,' and the Counselor to the President responded by asking him, 'what his ethnicity was?' While explaining the situation to Don, Andrew said, "I have been a journalist in Washington for about ten years and I have never had any government official speak to me that way, and, or ask such an inappropriate question." Conway's question was met with some serious heat across social media. Later on the CNN interview, Feinberg told Don that he was still confused by Conway's question, saying "I have no earthly clue what her question or the answer I could have given to that question had to do with what the president said or to what country she was referring." While Conway avoided answering Feinberg's original question, she did share that her ancestors were Irish and Italian. Later Conway explained to Andrew on twitter that she meant no disrespect, and she was just letting him know that we are all originally from somewhere else. Feinberg didn't seem to buy Conway's explan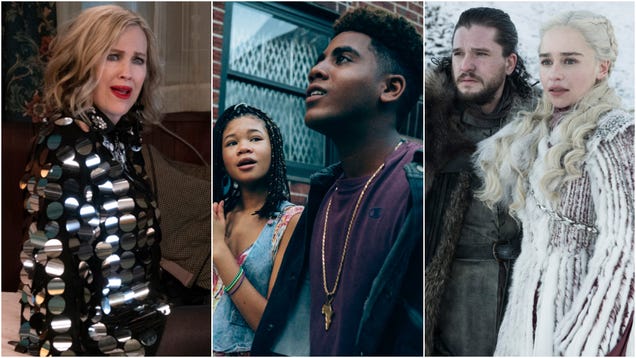 Our watch may have ended, but Game Of Thrones isn't done dominating the TV discourse yet. On Tuesday, the HBO fantasy drama nabbed 32 Emmy nominations, including several nods in the acting categories, thereby setting a record for nominations for a single season.

Read more...


The European sites where America's nuclear weapons are stored has been inadvertently revealed in a document published by a Nato-linked body, according to Belgian media reports.  The document written by for the Defense and Security Committee of the NATO Parliamentary Assembly made passing reference to the roughly 150 US nuclear weapons being stored in Europe. "These bombs are stored at six US and European bases - Kleine Brogel in Belgium, Büchel in Germany, Aviano and Ghedi-Torre in Italy, Volkel in The Netherlands, and Incirlik in Turkey," one line read, according to the Belgian newspaper De Morgen.  The reference was reportedly contained in the original version of the document which was published in April but has since been removed in a final version which went out last week. The document, titled "A new era for nuclear deterrence? Modernisation, arms control and allied nuclear forces," was written by a Canadian senator.  A Nato official told The Washington Post the document was not from Nato itself - it was published by the group's parliamentary assembly and added: "We do not comment on the details of Nato's nuclear posture." The presence of US nuclear weapons in Europe acted as a deterrent to the Soviet Union during the Cold War and also meant European countries would not need to develop their own versions. However for years the exact locations of the weapons have been a secret - though experts said their presence was widely known in the international c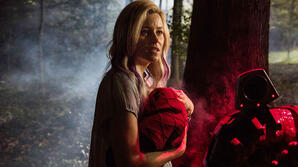 "He's not here to save the world," says Elizabeth Banks about a key character in her new film, Brightburn. Banks portrays Tori Breyer, a kindly woman who discovers an infant in the woods outside the home she shares with her husband Kyle (David Denman). Her motherly instincts move her to adapt young Brandon (Jackson A. Dunn) as her own child. Yet Brandon's actions and mysterious powers become increasingly alarming, not only to Tori and Kyle, but also to the small community where...

Read More

Read Comments


Lindsey Buckingham, the guitar virtuoso whose prolific songwriting and precision fretwork helped launch Fleetwood Mac into the rock stratosphere as one of the best-selling acts in history, is reportedly out of the group. Rolling Stone and Variety confirmed the departure Monday afternoon, saying that the 68-year-old was, in fact, fired.

Representatives for the band did not immediately respond to PEOPLE's request for comment.

The news comes on the eve of a planned global tour for Fleetwood Mac. TMZ reports that, Mike Campbell — formerly of Tom Petty and the Heartbreakers — and Neil Finn will handle guitar duties on the trek. "Lindsey Buckingham will not be performing with the band on this tour," a source close to Fleetwood Mac told the outlet in a statement. "The band wishes Lindsey all the best."

Rolling Stone received a statement from Mick Fleetwood, the group's co-namesake and drummer, expanding on the change. "Fleetwood Mac has always been about an amazing collection of songs that are performed with a unique blend of talents," drummer and founding member Mick Fleetwood told the publication. "We jammed with Mike and Neil and the chemistry really worked and let the band realize that this is the right combination to go forward with in Fleetwood Mac style. We know we have something new, yet it's got the unmistakable Mac sound."

Finn spoke out about the new rol