Netflix releases a trailer and date for the new movie, starring Aaron Paul.
The 2019 VMAs are coming up on Monday, and it looks like it's going to be yet another celeb-packed show. A long list of musicians will perform,...
The Amazon rainforest is burning at an alarming rate, with tens of thousands of fires laying waste to the world's largest tropical rainforest.



RELATED ARTICLES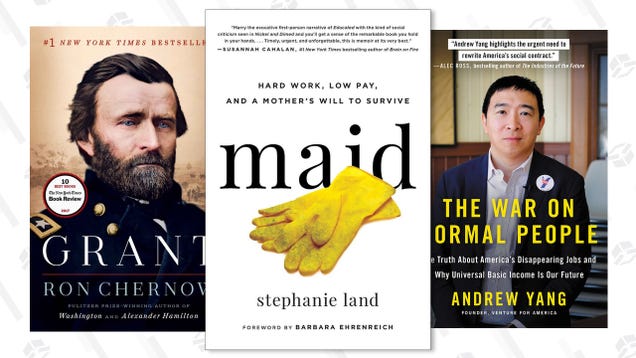 It's Sunday, which means it's time for another big Kindle eBook sale, Today, the focus is all on nonfiction titles, including a biography of Ulysses S. Grant,
There are many reasons to oppose capital punishment. People of faith have reasons to be against it. So do people who see the inequities in the system.


A Muslim man left in a coma after being interrogated at a notorious Thai detention centre died Sunday, as pressure mounts on the army to release further findings of a probe into the case. Abdulloh Esormusor, a suspected rebel from the country's restive south died early Sunday morning, more than a month after he was taken to the Inkayuth military camp, his cousin Mohammatrahmat Mamu told AFP. Inkayuth is the Thai army's biggest detention centre in the south, where suspects are taken for interrogation and held under emergency laws and where rights groups have documented torture.


Kirsten Dunst works her way up a cultlike pyramid scheme, and a 16-year-old tries to break into the influencer world in "Jawline."

RELATED ARTICLES
Hong Kong police officers have pulled their guns and reportedly shot a warning shot after they were attacked by protesters with sticks and rods. The protesters called the police "gangsters" as they chased them on Sunday night following a standoff with police earlier in the evening. The incident happened after police used tear gas to clear a large group of protesters who had occupied a street in the outlying Tsuen Wan district.


BEIRUT/JERUSALEM (Reuters) - Lebanese Prime Minister Saad Hariri said two Israeli drones which crashed in a suburb of Beirut dominated by the Iranian-backed Hezbollah were designed to stir up regional tensions. One drone fell and second exploded before dawn and caused some damage to Hezbollah's media center in the southern Dahiyeh suburbs, a Hezbollah official told Reuters, in the first such incident since the two sides waged war in 2006. "The new aggression...constitutes a threat to regional stability and an attempt to push the situation toward further tension," Hariri said in a statement from his office.


Dozens of Uighurs in Xinjiang are using Douyin to tell the outside world about their plight. This is their first contact with the outside world.


Protesters gathered at a sports stadium Sunday as Hong Kong braced for more anti-government rallies, a day after clashes returned to the city's streets following several days of relative calm. Hong Kong has been gripped by three months of street demonstrations that started against a proposed extradition bill to China, but have spun out into a wider pro-democracy movement. The MTR -- the city's metro -- is the latest Hong Kong business to be rebuked by the public, after appearing to bend to Chinese state-media attacks accusing the transport system of being an "exclusive" service to ferry protesters to rallies.


A Saudi-led military coalition fighting the Houthis in Yemen said it downed a drone on Sunday that the Iran-aligned group has said they launched in the direction of a Saudi airbase. "The coalition forces intercepted and downed a drone launched from the city of Sanaa in the direction of Khamis Muchait's residential neighbourhoods," coalition spokesman Colonel Turki al-Malki told the official Saudi Press Agency. A Houthi military spokesman cited by the group's Al-Masirah TV earlier said the group had launched drones targeting the control towers of the Abha airport and the Khamis Mushait airbase, both in the southwest of the kingdom.


"Star Wars" actors teased an epic sendoff, the cast of "Frozen" sang, and action movie star Dwayne Johnson rolled out in a river boat as Walt Disney Co promoted its upcoming film slate to devoted fans on Saturday.

RELATED ARTICLES
The poster, revealed at D23 Expo, Disney's largest fan event, was one of several announcements for fans of "Star Wars," Marvel and Pixar.
In today's "Yeah, bitch!" news: The long-awaited Breaking Bad movie will begin streaming on Friday, October 11. Series — and movie — star Aaron Paul revealed the news in a New York Times interview Saturday. The movie will be called El Camino: A Breaking Bad Story. Per the report, the movie's logline states that "In the wake of […]


New footage of the final entry in the Skywalker saga, Star Wars: Rise of the Skywalker, at Disney's annual D23 Conference suggests that Star Wars fans could be in store for an unexpected twist. The new scenes, which director J.J. Abrams introduced, included a shot of Jedi-in-training Rey wearing a dark cloak, hood up, wielding…
Star returns to his iconic role as Jesse Pinkman in 'El Camino: A Breaking Bad Movie,' on October 11

RELATED ARTICLES
After just one day on sale, Taylor Swift's Lover album has already logged the biggest sales week of 2019 in the U.S. for an album....

RELATED ARTICLES
The series follows the adventures of a pint-sized, African American female superhero, who happens to be the "smartest person on the planet."



RELATED ARTICLES
The revue, which showcased numbers from some of Prince's most beloved work, opened on Broadway in 2017.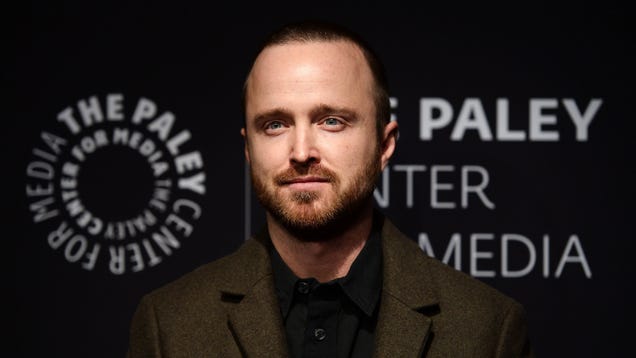 The New York Times confirmed tonight that the long-expected Netflix Breaking Bad movie not only has a release date now, but a title: El Camino: A Breaking Bad Story. Per The Times, the film, as previously rumored, will be a sequel story focused on Aaron Paul's Jesse Pinkman, he of the many-valenced "Bitches!", as he…

Read more...


It may have been the biggest upset for video of the year in the history of the VMAs. At the sixth annual VMAs on Sept. 6, 1989, Neil Young's...
South Korean forces began two days of expanded drills on Sunday around an island also claimed by Japan, prompting a protest from Tokyo only days after Seoul said it would scrap an intelligence-sharing pact with its neighbour amid worsening relations. Tokyo and Seoul have long been at loggerheads over the sovereignty of the group of islets called Takeshima in Japanese and Dokdo in Korean, which lie about halfway between the East Asian neighbours in the Sea of Japan, also known as the East Sea.


Chip East/ReutersA New Jersey cop accused of breaking into his estranged wife's home, shooting her, and then chasing her into the streets to put a final bullet in her head—all while in uniform—will finally face a judge next week.Newark Lt. John Formisano was arrested a couple of hours after the July 15 slaying. But instead of being brought to court, he was taken to a psychiatric unit after telling investigators that he "blacked out" just before the shooting.According to a police affidavit, the 49-year-old exhibited "suicidal behavior." Five weeks later, he was still in the hospital and had not been arraigned in a court of law—frustrating victim Christie Solaro-Formisano's family."What we feel is we want to have some justice. Any justice can bring a small fraction of peace and closure," her aunt, Joy Mandara, said earlier this week. "Right now, it seems justice is working very slowly and differently from how we expected."Uniformed Cop Who Allegedly Gunned Down Screaming Wife Hasn't Faced JusticeAfter The Daily Beast and local media reported on the delay, the wheels of justice seemed to speed up. Prosecutors confirmed Saturday that there will be a hearing in the case on Wednesday, and that Formisano will appear via video hookup from the psychiatric unit.Before the hearing was scheduled, prosecutors had insisted Formisano was not getting special treatment because he is a police officer."If this defendant was a house painter or a businessman on Wall Street in the same circumstances, it woul
(Bloomberg) -- Violence returned to Hong Kong's ongoing protests as police arrested 29 people on Saturday after demonstrators occupied roads, set up barricades and hurled projectiles in the 12th week of unrest in the Asian financial center.At least two more rallies are planned for Sunday, including one organized by relatives of police officers, who have been criticized for using excessive force to quell protests. Hong Kong Chief Executive Carrie Lam held a meeting on Saturday with former officials and other prominent people to find a way out of the impasse that has rocked the former British colony.Demonstrators are looking to maintain momentum after large but peaceful protests last weekend temporarily broke a pattern of tear gas and police clashes. They formed a human chain across the city on Friday, while a plan to disrupt airport transportation services on Saturday wasn't successful. Historic mass marches opposing legislation easing extraditions to China began peacefully in June, and have since widened into a broader movement against Beijing's increasing grip.Key Developments:Police arrested more than two dozen protesters on SaturdayChief Executive Lam seeks to build a dialogue platform to address roots of discontentU.K. consulate staffer Simon Cheng was released by China on Saturday after more than two weeks of detention Here's the latest:Police condemn 'radical' behavior (Sunday, 3:02 a.m.)Police said "radical protesters" in Saturday's clashes used electric saws to damage a number of smart lampposts, a
Hong Kong's police said on Sunday they arrested 29 people after clashes overnight in which volleys of tear gas were fired to disperse anti-government protesters, as the Asian financial hub braced for more demonstrations later in the day. The city's rail operator, MTR Corp, announced it was suspending some services in the west of the territory due to public activities taking place in the area.


(Bloomberg) -- Terms of Trade is a daily newsletter that untangles a world embroiled in trade wars. Sign up here. For American retailers, what Trump giveth, Trump taketh away.President Donald Trump's administration, which said just 10 days ago it would delay until December some of its new tariffs on Chinese goods, has hit the retail sector with a new blow: The new levies will be raised to 15% from 10% as retaliation after China threatened to impose additional tariffs on $75 billion of American goods.He also said that the $250 billion of goods and products already being taxed at 25% will see that rate hiked to 30% starting on Oct. 1. Trump had warned earlier in the day that he was planning to escalate the trade war with China, firing off on Twitter a new demand that U.S. companies seek alternatives to producing goods in China. Some large retailers had said they'll be able to pull levers to keep from passing on the costs to consumers at the 10% tariff rate, but a 15% hike makes that harder to pull off.The National Retail Federation, a retail trade association, weighed in on the escalating trade war Friday, ahead of Trump's tweets laying out the specifics."There are no winners in a trade war, and right now, both sides are losing," said Jonathan Gold, vice president of supply chain and customs policy at the group. "American businesses and consumers continue to be caught in the crosshairs."Home Depot Inc., Lowe's Cos., Mattel Inc. Hasbro Inc., Walmart Inc., Target Corp., Best Buy Co., Macy's Inc., Kohl's Corp., J.C.
JERUSALEM/DAMASCUS (Reuters) - Israeli aircraft on Saturday struck Iranian forces near Damascus that had been planning to launch "killer drones" at targets in Israel, an Israeli military spokesman said. "The strike targeted Iranian Quds Force operatives and Shiite militias which were preparing to advance attack plans targeting sites in Israel from within Syria over the last number of days," the military said in a statement. The elite Quds Force is the overseas arm of Iran's Revolutionary Guards (IRGC).



RELATED ARTICLES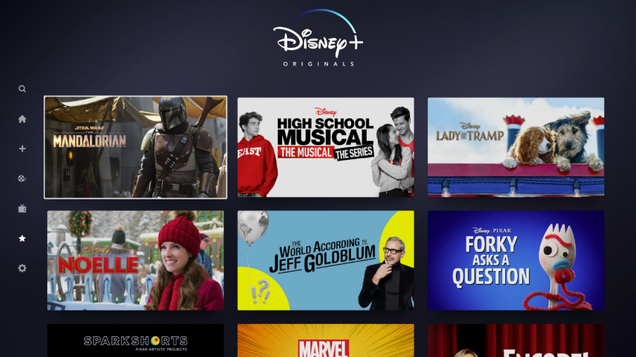 In news that presumably saw the internet's various TV editors reach for the slightly smaller bottles of bourbon for once, the planners behind Disney reportedly revealed at this weekend's D23 expo that, counter to the Netflix model it's establishing itself in opposition to, the streaming service will not be dropping …

Read more...


If you've ever wondered what it would be like to step inside a Missy Elliott music video, now you have the chance. Located at 632 Broadway in...
In the late 1990s, Christina Aguilera was a young star on the brink of one of the most explosive debuts in pop music history. Shortly after the...
More than 40,000 fans packed into Chantry Park in Ipswich for the first night of four homecoming tour dates.
There are about 13,885 nuclear weapons in the world. Here's an overview of the world's nuclear states and their arsenal.


The Suffolk star's world tour is drawing to a close over four nights in his home town of Ipswich.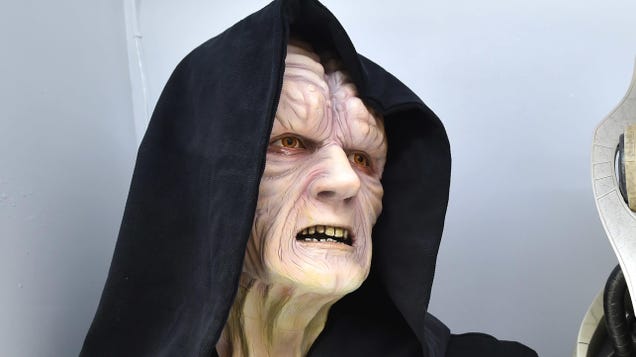 For a dead guy, Emperor Palpatine—or just The Emperor, if you're feeling all formal about it—is looking pretty damn happy in this new poster for The Rise Of Skywalker, the upcoming third installment in Disney's current Star Wars trilogy. And hey, why wouldn't he be jolly? He's got the world on a plate, and also his…

Read more...


Doubt, you shall no longer have. Star Wars filmmaker Kathleen Kennedy and franchise vet Ewan McGregor took the stage at the close of the D23 Expo on Friday evening to announce/confirm that the Scottish actor will reprise his role as Obi-Wan Kenobi in a live-action series for Disney . In fact, Kennedy touted that all of […]


A song-by-song look at 'Lover'
Ewan McGregor will reprise his "Star Wars" role as Jedi Master Obi-Wan Kenobi in a series for the upcoming Disney streaming service, the actor announced to fans of the beloved movie franchise on Friday.
MTV has lined up a star-studded finale performance for Monday's Video Music Awards that will pay tribute to New Jersey, featuring several artists...
Ewan McGregor will return to his role for a show on Disney's forthcoming streaming service
Jonathan Coe's latest concerns several generations of characters in the years leading up to the Brexit vote and the Trump presidency.
A look at Ed's early years as the global star returns to Suffolk for a series of homecoming gigs.
"The Walking Dead" alum Christian Serratos is in talks to play Tejano music superstar Selena Quintanilla in Netflix's upcoming biographical series, TheWrap has learned.Written and executive produced by "American Crime" alum Moisés Zamora, "Selena: The Series" was ordered by the streaming service late last year. The project is described as a "coming of age story following Selena as her dreams come true and all the heart-wrenching and life-changing choices she and her family have to make as they navigate success, family, and music."Netflix declined to comment on the potential casting.Also Read: Selena Quintanilla Scripted Drama Gets Series Order at NetflixThe Quintanilla family was on board to assist in its development and will executive produce the project from Campanario Entertainment. Jaime Dávila, president and co-founder of Campanario Entertainment, will serve as executive producer alongside Rico Martinez, Suzette Quintanilla, Abraham Quintanilla Jr. and Simran A. Singh.Serratos has co-starred on AMC's zombie drama "The Walking Dead" since its fourth season. The show's 10th season is set to premiere later this year. Serratos' previous credits include "The Secret Life of the American Teenager," "The Twilight Saga" and "Ned's Declassified School Survival Guide."Read original story 'The Walking Dead' Star Christian Serratos in Talks to Play Selena Quintanilla in Netflix Series At TheWrap




Disney's all-new, live-action adventure The Lion King unleashed a mighty roar at the box office over the weekend. Behind the impressive figures, however, director Jon Favreau and his fabulous cast showed that a hunger remains among audiences for films that can be watched with the entire family. While it's true that Disney has expanded its production slate to include films that appeal to older audiences as well, the company continues to produce exciting adventures that welcome...

Read More

Read Comments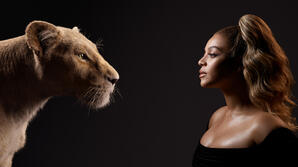 Here are a bunch of little bites to satisfy your hunger for movie culture:   Music Video of the Day Disney's new reimagining of The Lion King arrives in theaters this weekend with a brand new song co-written and performed by Beyoncé, who also voices the role of Nala. Here is a music video for the tune, titled "Spirit," which will also appear on a companion album from the megastar:    Cosplay of the Day Are fans wearing lion...

Read More

Read Comments