Our guide to new art shows and some that will be closing soon.

RELATED ARTICLES
Jamie Lee Curtis returns for a final showdown in the "Halloween" reboot. And Allison Williams stars in a disturbing thriller on Netflix.
Updated May 24 at 10:55 p.m. PT with "A.P. Bio" canceled by NBC.Upfronts have come and gone, and that means broadcast networks have (for the most part) set their 2019-20 slates after ordering new series and winnowing down which current shows will return next season and which will come to an end.Below is every scripted (and a few unscripted) show that ABC, NBC, CBS, Fox and The CW have renewed or canceled so far, along with those still awaiting their fates for the 2019-20 slate. We've also included descriptions of the new shows that have been ordered.Check back regularly for updates. Readers can find our pilot guide, which includes all the new projects that were in the running this season, here.Also Read: 21 Lowest-Rated Broadcast TV Shows of 2018-19 Season (Photos)NBC Renewed Series: "The Blacklist," "Blindspot" (for fifth and final season), "Brooklyn Nine-Nine," "Chicago Fire," "Chicago Med," "Chicago P.D.," "Ellen's Game of Games," "Good Girls," "The Good Place,"  "Law & Order: SVU," "Manifest," "New Amsterdam," "Superstore," "This Is Us" (for Seasons 4, 5 and 6), "Will & Grace"Canceled/Ending Series: "A.P. Bio," "I Feel Bad," "Marlon," "Midnight, Texas," "Reverie," "Trial & Error"Series Awaiting Decisions: "Abby's," " "The Enemy Within," "The Village"Series That Have Yet to Premiere This Season: "The InBetween" (new series)Newly Ordered Series: "Bluff City Law," "Council of Dads," "Indebted," "The Kenan Show," "Lincoln," "Perfect Harmony," "Sunnyside,"
Deutsche Bank AG and Capital One Financial Corp will not have to immediately hand over the financial records of U.S. President Donald Trump, three of his children and the Trump Organization, according to a court filing on Saturday. The filing in U.S. District Court for the Southern District of New York followed an appeal submitted on Friday by Trump and his affiliates against an existing order from a federal judge allowing the banks to hand over financial records to Democratic lawmakers. Amid an ongoing legal battle between the Republican president and Democrats in Congress, the agreement to hold off for now on enforcing the subpoenas for Trump's financial records was a rare accord between Trump's attorneys, the banks and the House Intelligence and the Financial Services Committees.


"Norway commends the parties for their efforts and appreciates their disposition," Foreign Minister Ine Eriksen Soreide said in a statement on Saturday. A multipronged diplomatic push to break Venezuela's political stalemate began last week, with a European Union mission visiting Caracas and envoys from both President Nicolas Maduro and Juan Guaido, the National Assembly leader recognized as interim president by some 50 nations.


The Spice Girls (sans Posh Spice) kicked off their reunion tour in Dublin last night (May 24), and after some fans complained about the concert's...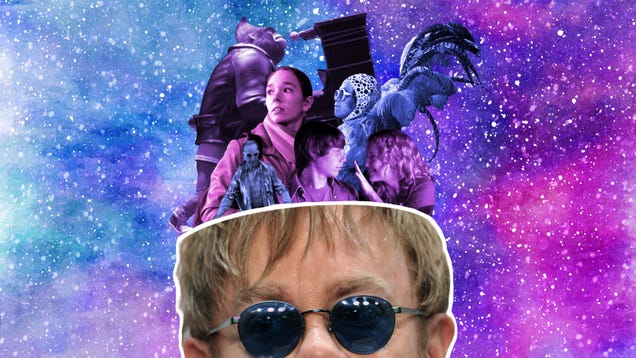 This week's question comes from A.V. Club contributor Caroline Siede, in honor of the release of Rocketman on May 31:

Read more...


Light the grill, slather on the sunblock — and grab a book.
NEW DELHI (AP) — India's president on Saturday appointed Narendra Modi as the prime minister soon after newly-elected lawmakers from the ruling alliance, led by the Hindu nationalist Bharatiya Janata Party, elected him as their leader after a thunderous victory in national elections.


It took record holder Ken Jennings 74 games to amass his fortune
LYON, France (AP) — French police on Saturday hunted a suspect believed to have deposited a paper bag containing a device that exploded Friday, wounding 13 people on a busy pedestrian street in the city of Lyon.


The auctioned copy of D.H. Lawrence's novel was used in perhaps the most famous British obscenity trial of the past century and has been designated a cultural treasure.
A US federal judge Friday blocked Mississippi's strict abortion law which would have banned the procedure after six weeks of pregnancy. The bill banning abortion where a heartbeat is detectable -- from six weeks -- was passed in March and was due to go into effect on July 1. Mississippi has passed another law banning abortions prior to viability," district judge Carlton Reeves wrote in his order.


This Netflix-streaming thriller is pulpy, bloody, batshit crazy — and taps into something deeper than your average revenge flick
Final broadcast primetime live same-day ratings for Thursday, May…

RELATED ARTICLES
After eight years and 16 seasons on The Voice, one of the original coaches, Adam Levine, is bidding farewell to his big red chair....

RELATED ARTICLES
Media praises Pelosi for 'getting under Trump's skin'; panel reaction and analysis on 'Hannity.'


As the pop icons return (minus Posh) for their Spiceworld tour - is Girl Power relevant or a 90s relic?

RELATED ARTICLES
Patrick McGilligan's "Funny Man" is a comprehensive biography of Mel Brooks and also a portrait of a recent era in American show business.
Nineties girl band the Spice Girls return to the stage as a foursome on Friday, kicking off a reunion tour in Dublin with happy wishes from their absent band mate Victoria "Posh Spice" Beckham.

RELATED ARTICLES
Swiss pharmaceutical company Novartis on Friday announced it had received US regulatory approval for a gene therapy that treats a rare childhood disorder and has a price tag of $2.1 million, making it the most expensive drug in history. The company said Zolgensma was a one-time treatment for spinal muscular atrophy, a disease that affects about 1 in 10,000 births and which results in death or the need for permanent ventilation by the age of two in 90 percent of cases. Novartis defended the pricing by saying that gene therapy was a transformative new type of treatment and was 50 percent cheaper than current treatments.


Two actresses who have sued the movie producer said they would not sign on, jeopardizing the proposed deal. Others expressed anger and disappointment.
The law would have banned abortions as early as six weeks into a pregnancy, when a fetal heartbeat is detected.


Distance is a lifestyle many couples know all-too-well, especially when one partner is serving in the military. James Arthur's touching...
The Food and Drug Administration approved Zolgensma for children under the age of two with SMA, including those not yet showing symptoms. "This is potentially a new standard of care for babies with the most serious form of SMA," said Dr. Emmanuelle Tiongson, a pediatric neurologist at Children's Hospital Los Angeles who has provided Zolgensma to patients under an expanded access program. "The job now is trying to negotiate with insurers that this would be a long-term savings." Novartis executives defended the price, saying that a one-time treatment is more valuable than expensive long-term treatments that cost several hundred thousand dollars a year.


Babies love to look at other babies. These adorable books give them plenty to stare at, laugh at and learn from.
"I always think that art is mistakes," said Mr. Waters, who has a new book out, "Mr. Know-It-All: The Tarnished Wisdom of a Filth Elder."
A doctored viral video showing the House speaker appearing to slur her words has renewed concerns about the spread of manipulated digital content during a sure-to-be-contentious 2020 campaign.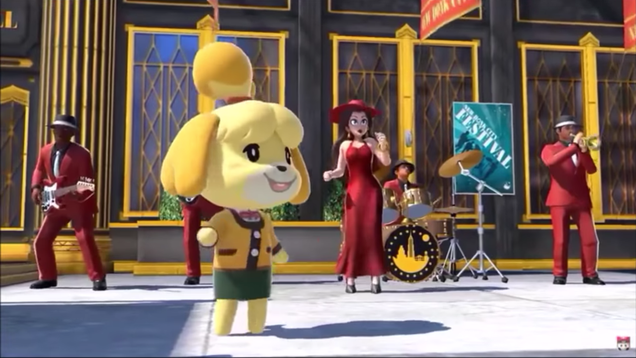 An eight-hour road trip I recently took with a friend quickly turned into a musical deep dive. As we flew through conversations about bachata, gospel, R&B, soul, house, and more, my friend mentioned that '90s music made up a significant portion of his palate. "You know, there's a lot of anime and video game music…

Read more...



RELATED ARTICLES
Victoria Beckham took to Instagram to remind fans that friendship never ends. Just before the Spice Girls' highly-anticipated reunion tour (...
Twenty-five years after taking the festival by storm with "Pulp Fiction", Quentin Tarantino's latest movie has already clinched an award at Cannes - thanks to a dog in a show-stealing fight scene.
After 16 seasons, Maroon 5 frontman Adam Levine will not be returning to one of the coaches chairs on NBC's The Voice when the series...
James Corden has gotten to do a lot of amazing things as host of The Late Late Show over the past five years. But playing Aladdin in "Crosswalk...
The film producer reached a deal with women who say he sexually abused them, his lawyers tell media.
OKLAHOMA CITY (AP) — The bodies of a man and a woman were discovered Friday in a submerged vehicle near the Mississippi River in Missouri, bringing the death toll to nine from storms that have ravaged the central U.S. this week and threaten major flooding through the holiday weekend.


The Quebecois director of "Matthias & Maxime" says, "It's very hard to build confidence and come here."
During a BBC Radio interview, the host pointed out that Ms. Wolf misunderstood an important legal term in her book "Outrages."
"I just wanted to be on set with Lena [Headey] again, she's good fun," said the "Game of Thrones" actress in an interview.


Whether you're traveling for Memorial Day weekend (lucky you!) or staying in the city (no lines!), here are some cultural highlights worth checking out.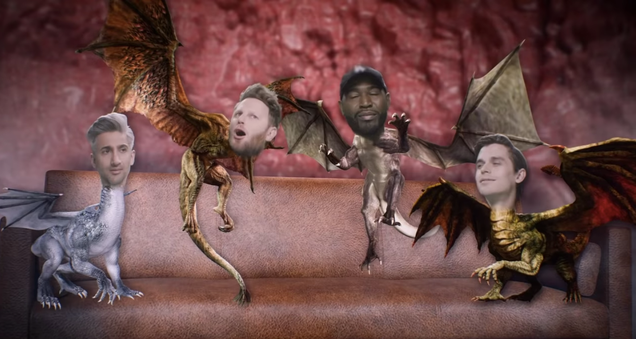 Jonathan Van Ness is as good at recapping Game of Thrones as Game Of Thrones is at wedding deaths. They just fit together, they make sense, and they add a little "oomph" to an already good thing. The nicknames for the cast are iconic enough—Baby Kill Bill, Dog The Bounty Hunter, Christina Aguilera, Neph-boo, and Sansa…

Read more...


"Hot, Cold, Heavy, Light," a new collection by Peter Schjeldahl, includes 100 reviews from the past 30 years, capturing his talent for distilling the essence of an artist's work in a single line.
Why this avatar of Americana decided to direct a documentary about the Italian tenor Luciano Pavarotti.
On this week's Must-Hear Music podcast, we're looking back on some 2019 gems from the first half of the year, from stuff we missed the first...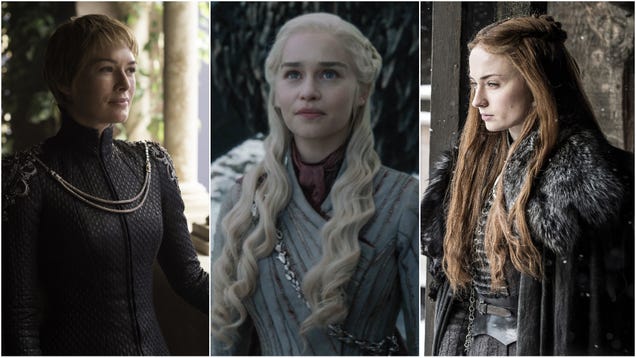 As a medievalist, I was and am all about Game Of Thrones. A TV show set in a world that draws heavily from the Middle Ages, but with dragons? Yes, please. And while early seasons saw Game Of Thrones' female characters badly mistreated by men, later seasons felt on the brink of telling a story of women coming into…

Read more...


Harvey Weinstein, women who accused him of sexual misconduct, his former film studio's board members and the New York attorney general's office have reached a tentative $44 million deal to resolve lawsuits and compensate alleged victims of the Hollywood producer, the Wall Street Journal reported on Thursday, citing people it said were familiar with the matter.
Quentin Tarantino's new film Once Upon a Time … in Hollywood had its world premiere at the Cannes Film Festival on Tuesday, and some members of the audience walked away with a few questions. Specifically, why didn't actress Margot Robbie have many speaking lines? The film, which revolves around Hollywood during the Manson Family era…


Movie Details





RELATED ARTICLES