Shinjuku ward in central Tokyo says it will give 100,000 yen (around $935) to any citizen in the area who contracts COVID-19.



RELATED ARTICLES
From Becky G's "My Man" featuring her boyfriend Sebastian Lletget to Karol G & Anuel's "Follow," which Latin couple has the best music video of 2020? Vote on Billboard.
April van Ert should have been relieved when her son's Vancouver school reopened on June 1. There were 53 active COVID-19 cases among teachers and students the week of June 5th alone, Quebec's education ministry said.


There is "close linkage" between Huawei and the Chinese military, a former head of MI6 has claimed, as he urged the Government to strip the firm from the UK's mobile network. Sir Richard Dearlove insisted that there was a "strategic security reason" for the Government to U-turn on its decision to grant the telecoms giant access to Britain's 5G infastructure. His comments come ahead of a crucial meeting of the National Security Council on Tuesday in which ministers are expected to block the purchase of any new Huawei equipment by the end of this year, with the company removed from 5G by the mid-2020s. Sir Richard said that to remove the Chinese firm would make "good security sense". "I think the relationship between the Chinese state and Huawei is absolutely clear cut," he said. "Huawei is not an ordinary international telecommunications company, it's an intimate part of the Chinese state. "And if you know anything about Chinese military strategy they talk about the fusion of civil and military capabilities and there is a close linkage undoubtedly between the Chinese military capability and Huawei."


Alyssa Carson is one of a group of young people who are already positioning themselves to become NASA astronauts just in time to travel to Mars.


In Kushner's confident Fox & Friends appearance back in April, he also proclaimed the US was "on the other side of the medical aspect" of the virus.


Thai researchers plan to begin human trials of a potential vaccine for the new coronavirus in November and are preparing 10,000 doses, a senior official said on Sunday, aiming for a vaccine that could be ready for use by late next year. Following favourable results in trials on primates, the next step is to manufacture doses for human trials, said Kiat Ruxrungtham, director of the Bangkok's Chulalongkorn University vaccine development program. "At first we were going to send them in June, but it was not easy to plan everything," Kiat told a news conference.


An encore engagement of the musical, produced by Jay-Z, Will Smith, Jada Pinkett Smith, opened on Broadway July 12, 2012.

RELATED ARTICLES
The city council will vote on a resolution supporting reparations for the Black community next week.


The White House has undertaken behind-the-scenes efforts in recent months to undercut and sideline Dr. Anthony Fauci—even going so far as to compile a list of all the times he "has been wrong on things," according to The Washington Post. After canceling some of his planned TV appearances and keeping him away from the Oval Office, White House officials and President Trump have taken to publicly expressing a loss of confidence in the director of the National Institute of Allergy and Infectious Diseases and face of the administration's coronavirus task force. The apparent attempts to undermine Fauci come as he continues to counter the president's overly optimistic narrative on the state of the pandemic. Against this backdrop, an unnamed White House official told the Post: "Several White House officials are concerned about the number of times Dr. Fauci has been wrong on things." The official attached a list of incorrect predictions Fauci had made, including his doubts early on that asymptomatic spread would play a large role in transmission and a February assurance that Americans did not need to change their behavior. Like many other public health officials, Fauci said at first that masks were not necessary but recently recommended that they be mandated nationwide. "Dr. Fauci has a good bedside manner with the public but he has been wrong about everything I have ever interacted with him on," Peter Navarro, the president's trade adviser, told the Post in a separate stateme
As China enforces new restrictions, some are turning to their British National (Overseas) passport.



RELATED ARTICLES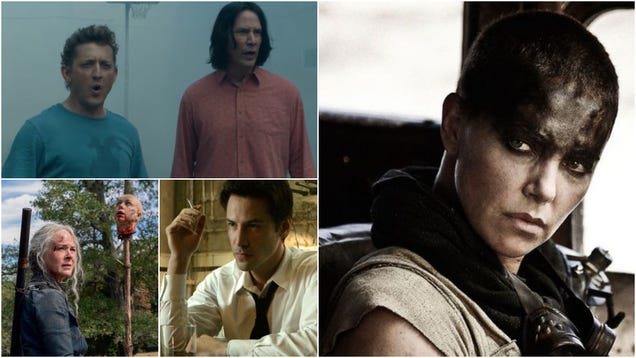 For the first time in 51 years, those who live outside of San Diego don't have to spends thousands of dollars in order to experience one of the biggest annual events in entertainment. Comic-Con as we've always known it may be a no-go this year, but like many of us, the gargantuan fan convention is making an effort to…

Read more...


Live Nation's outdoor music series attracted many captain hats, but few masks (which weren't required).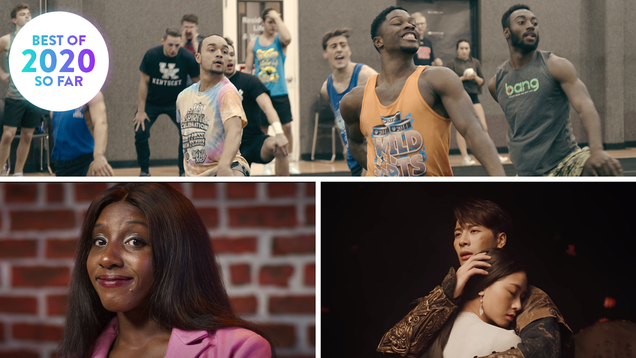 To state the obvious: 2020 has mostly sucked. But pop culture, as always, remains a small respite in our increasingly miserable world. So we're concluding our Best Of The Year So Far coverage with an AVQ&A:

Read more...


A county in Ohio has launched a hotline so that callers can report people who do not use face masks, amid concerns over a surge in the number of coronavirus cases across the state.Armond Budish, the executive of Cuyahoga county, announced the service on Friday and said complaints would be managed by county officers and would be forwarded to local health authorities.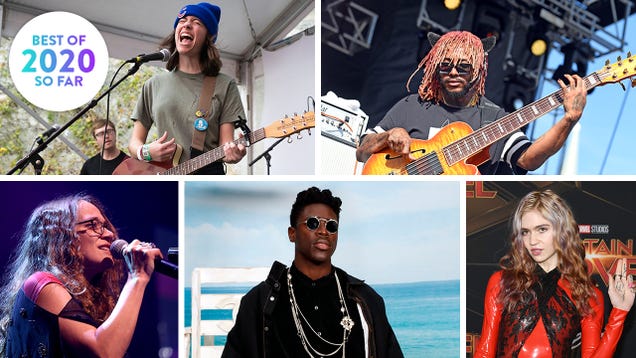 The tidal wave of garbage that is 2020 continues to wash over us, keeping everyone masked and nervous. (And if you're not masked, seriously, get on that, this isn't hectoring, it's trying to save lives.) Luckily, the one thing there might be more of this year than bad news is good music. As always, it's impossible to…

Read more...


Visitors are required to wear masks, socially distance and have temperature checks on arrival.


The Metropolitan Opera will launch a ticketed concert series later this month in the absence of in-person audiences.
A tempest over the band Blackpink's use of a Hindu god in a video was the latest example of K-pop fans holding artists to account — while staying fiercely loyal.
Harriet the Spy, Charlotte's Web, Bumblebee, and more.
He was a passionate Jesse Jackson delegate at the 1984 Democratic National Convention and, later, a mentor to future politicians like Senator Cory Booker.
For families ready to roam free, these illustrated guides celebrate the physical joys of wide-open spaces.
Daniel Lewis Lee was to be executed Monday for the 1996 murders of an Arkansas family of three.


Jeepney buses, with their cheerfully gaudy exteriors and packed-in seats, are a national symbol of the Philippines, a form of public transport known affectionately as 'kings of the road'. But almost all of them have been forced off the roads by possibly the world's longest and strictest coronavirus lockdown. The situation has left many of the drivers destitute and desperate, with fellow citizens stepping in to raise money for them via Facebook groups. Jowel Palaña, 41, a jeepney driver in Manila, told the Telegraph: "Every single day has been a struggle." He has not been able to work as a driver since March 15, when the lockdown began. Instead, he swept the streets in exchange for food from his local district leaders. He was unable to travel to see his wife, three children and their extended family outside the city - or send them any money to survive - for months.


"SNL" star Colin Jost opens up in his new memoir "A Very Punchable Face," and David Mitchell visits the golden age of rock in "Utopia Avenue."        
"First Stream Latin" is a compilation of the best new Latin songs, albums and videos recommended by the Billboard Latin editors.
The Tony Award-winning composer and lyricist, known for Hello, Dolly!, La Cage Aux Folles, and more, was born July 10, 1931.
Daniel Lewis Lee, a former white supremacist who robbed and murdered a family of three, including their 8-year-old daughter, was scheduled to be executed on Monday.


Dirty Dancing, Parasite, Portrait of a Lady on Fire, and more.

RELATED ARTICLES
The Zoological Society of London faces its "toughest challenge to date", warns the naturalist.
MTV's "Catfish" is making a return with its first-ever virtual season, Variety has learned exclusively. As the coronavirus pandemic pushed people across the globe to shelter in place and self-quarantine, many may have turned to the internet for social connections. Many others have turned to remote-production to create content, and that is exactly what "Catfish" […]


As Americans are turning to books on anti-racism and social justice to deepen their understanding of how to fight systemic racism, parents and caregivers are looking for suggestions for their young ones. Enter 15-year-old Marley Dias. In 2015, Dias founded the #1000BlackGirlBooks campaign with the aim of collecting and donating 1,000 books featuring a Black…
Looking for a good book? Actress, producer and passionate book-lover Reese Witherspoon has quite a few to recommend via her Hello Sunshine book club.