Final broadcast primetime live same-day ratings for Monday, January…

RELATED ARTICLES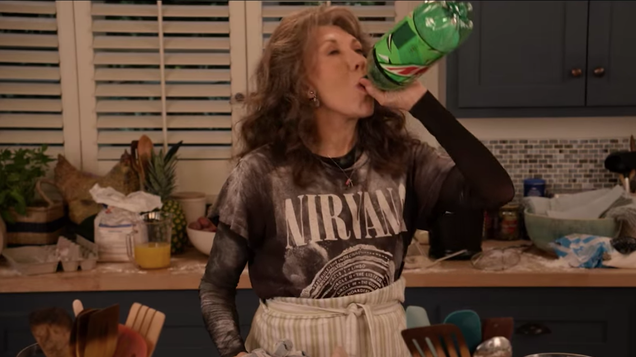 Netflix might be hiking its prices, but you can't say it's not bringing the goods. Just a few days before the premiere of Grace and Frankie's fifth outing, the streamer has revealed that Jane Fonda and Lily Tomlin will return for a sixth season of cathartic cussing in 2020. That must bode well for the upcoming season,…

Read more...


The Monday night cable ratings were dominated by both USA…
How her outsize presence — and that "Hello, Dolly!" cast album — helped entice a burgeoning theater critic to New York.
Theater colleagues recalled Ms. Channing, the Broadway legend who died Tuesday, as a tireless performer and promoter who had little use for doctors' orders.
Turkish President Recep Tayyip Erdogan said Tuesday that Ankara would set up a "security zone" in northern Syria suggested by US President Donald Trump. Erdogan's comments came a day after he had a telephone conversation with Trump to ease tensions after the US leader threatened to "devastate" the Turkish economy if Ankara attacks Kurdish forces in Syria.



RELATED ARTICLES
The Tony-winning legend died January 15 at 97.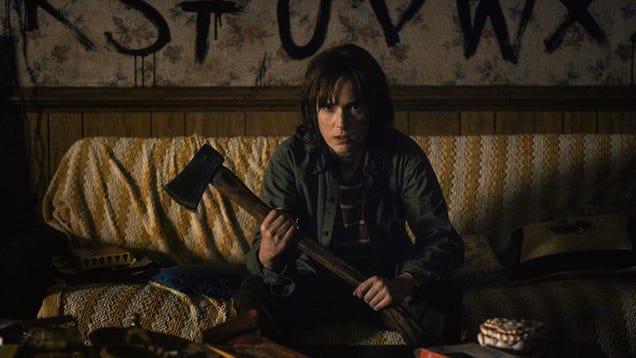 As Netflix evolves from a library of established titles to a hub of diverse original content, so too will its subscription price. AP reports that the price hike, which will impact all new subscribers immediately, is the company's largest since it first launched more than a decade ago. Damn you, Friends.

Read more...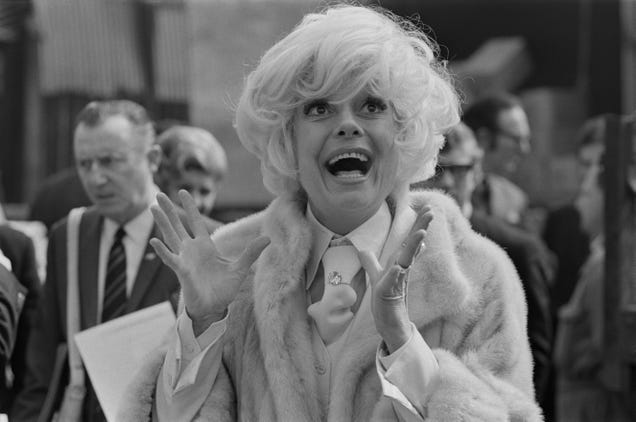 Carol Channing, the Broadway icon who became legendary for performances in Gentlemen Prefer Blondes and Hello, Dolly! has died, according to The New York Times. Channing's publicist, B. Harlan Boll, confirmed the news, noting that she had suffered two strokes in the past year. She was 97 years old.

Read more...



The cost of Netflix is going up. The streaming giant said Tuesday it was raising U.S. prices across the board, with its most popular plan — two simultaneous streams in HD — increasing to $12.99 monthly, about 18 percent above the current $10.99 price. The entry-level, single-stream plan is going up by ... More »
Broadcast primetime live same-day ratings for Monday, January 14,…
The news on Monday that Steven Spielberg had found his West Side Story remake's Maria after a year-long casting search had all the hallmarks...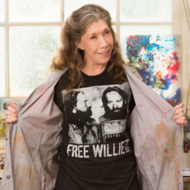 The fifth season of Grace and Frankie premieres this week, and you don't have to worry about it being a farewell tour just yet. Netflix announced today that the series, starring real life dear friends Jane Fonda and Lily Tomlin, has been renewed for season six, according to Variety. Your ... More »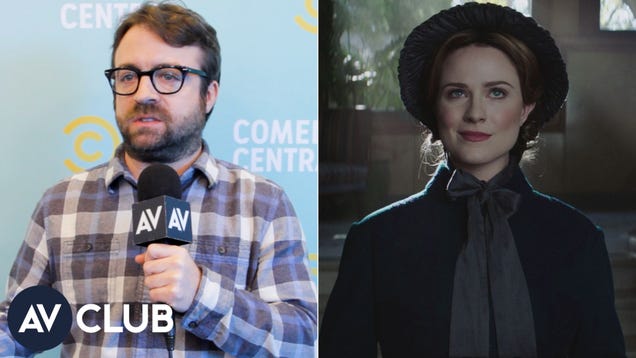 Drunk History returns tonight with narrator Rich Fulcher slurring his way through an Are You Afraid Of The Dark-style retelling of the creation of Mary Shelley's Frankenstein. Ahead of the premiere, we spoke with creator Derek Waters about keeping the show fresh after six seasons, and the brilliance of Evan Rachel…

Read more...


JP Morgan's Jamie Dimon weighs in on the government shutdown's potential impact and the next recession.


Due to the expansive nature of Off-Broadway, this list is not comprehensive.
Our capital's longest hiatus in history is hitting the housing, building, and design communities harder than expected


Rachel Zegler, 17, will reprise Natalie Wood's role as Maria in Steven Spielberg's remake.
BARRON, Wis. (AP) — The Latest on the kidnapping of 13-year-old Jayme Closs (all times local):


But the mythology he tries to build in 'Glass' is rushed and sloppy

RELATED ARTICLES
"Mary Ventura and the Ninth Kingdom" is a brief allegorical tale of a train journey into hell.
The director said his new film, "Glass," was the toughest he has ever made. Yet the man once called "the Next Spielberg" says he is back where he wants to be.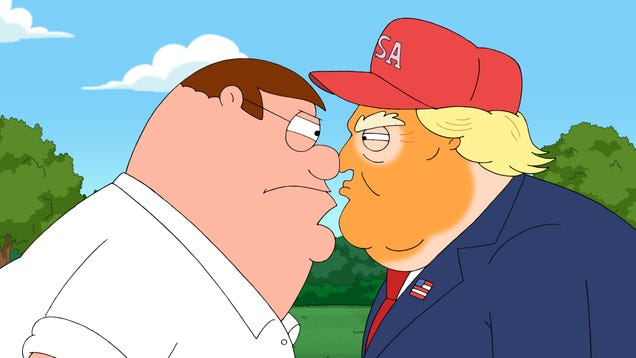 On Sunday, Fox finally aired the long-dreaded Family Guy episode in which Peter Griffin takes a job working at the White House and Donald Trump sexually assaults Meg. Nobody who worked on that would be blamed for wanting to just move on with their lives and pretend it never happened, but Family Guy executive producers…

Read more...


In "Prisoner," the former Tehran bureau chief for The Washington Post shows that the most innocent activities in Iran could get you accused of spying.
The producers say they are taking the show's comedy in a new direction, but is that what fans want?

RELATED ARTICLES
(Warning: This post contains spoilers for the midseason return of "This Is Us" Season 3, which aired Tuesday.)While offering up an overload of emotional information to Pearson family fans back in November, the midseason finale of "This Is Us" Season 3, called "The Beginning Is the End Is the Beginning," finally gave us the answer to the question viewers have been asking since the second season finale's shocking flash-forward ending aired last spring: who the "her" is that Future Randall and Future Tess are preparing to visit.The answer: Randall's mother, Rebecca Pearson (played by Mandy Moore).Yes, just as "This Is Us" wrapped up the first half of its third season, it was revealed that decades from now, Randall (Sterling K. Brown) and his adult daughter — along with Toby and now Beth — are going to see "Randall's mother," as Beth puts it to her employee (apparently she's running a ballet company now?), who she obtains a Pin the Tail on the Donkey game from, as she prepares to join Randall and daughter on this journey.Also Read: 'This Is Us': Sterling K Brown on What That Election Result Means for Randall and Beth - And Future Randall and Future BethThough this "her" revelation didn't come until the episode's closing moments — which also included a shocking twist about the fate of Jack's little brother Nicky during the Vietnam War — we were building to it throughout the entire hour of the Dan Fo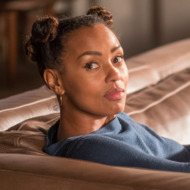 If, in the seven weeks since the last time you sat down to feel things again by watching This Is Us, you somehow forgot that this drama loves to play around with time, the mid-season premiere is here to remind you. "The Last Seven Weeks" starts off at Randall's campaign ... More »

RELATED ARTICLES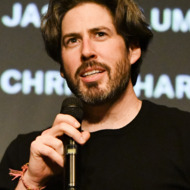 If that crazy light in the sky over New York City last month had you demanding that someone get you the Ghostbusters, you're in luck. Entertainment Weekly is reporting that Jason Reitman will direct a brand new Ghostbusters movie. But before you scream in vain to the heavens above over ... More »

RELATED ARTICLES
The only meaningful unity that the United Kingdom has seen in the past two years has been opposition to the Brexit deal Prime Minister Theresa May negotiated with the European Union. The defeat, as predicted, has prompted Labour leader Jeremy Corbyn to propose a vote, expected to be held on Wednesday, of no confidence in the government. When future historians consider Brexit, they will surely marvel at May's obstinate capacity for survival in the face of unending political humiliation.



RELATED ARTICLES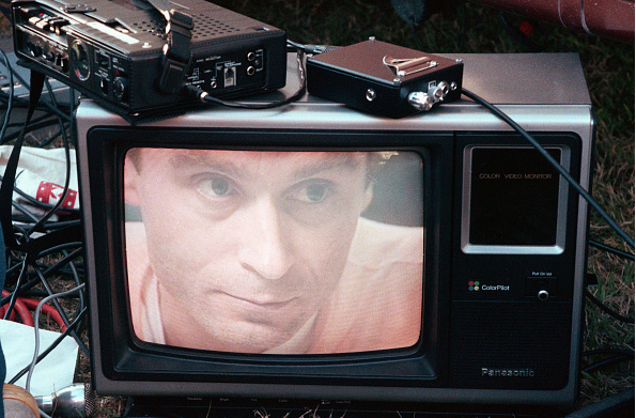 Netflix continues to expand its catalog of original content in a multitude of genres—including the ever popular true crime docuseries. A trailer for the streaming service's latest docuseries, Conversations With A Killer: The Ted Bundy Tapes—based on the book by author Stephen G. Michaud and author, journalist,…

Read more...


LOS ANGELES (AP) — As the fifth-season adventures of "Grace and Frankie " begin, viewers can rest assured there's more to come.


Note to radio commentators: Before calling out someone for their white privilege, make sure they're white.CNN analyst Areva Martin learned that the hard way on Tuesday morning after mistakenly accusing Sirius XM radio host and Fox Nation host David Webb for his "white privilege" during a discussion on race, only to find out Webb is, in fact, black.The awkward moment happened during a debate on whether race or qualifications should be an issue when hiring people for certain jobs.Also Read: Was Elvis Presley Racist? Eugene Jarecki Talks to Chuck D About His Famous Lyrics in 'The King' (Podcast)After Webb said that expertise and experience are what matter, Martin interjected: "That's a whole 'nother long conversation about white privilege, the things that you have the privilege of doing, that people of color don't have the privilege of."Webb shot back: "How do I have the privilege of white privilege?""David… by virtue of being a white male you have white privilege." Martin answered before Webb cut her off: "Areva, I hate to break it to you, but you should've been better prepped. I'm black."Also Read: NYT Writer Critical of White Men Blasts Twitter as 'Misery Machine'You can listen to entire the exchange here.Read original story CNN Analyst Surprised After Accusing Fox Nation's David Webb of 'White Privilege': 'I'm Black' At TheWrap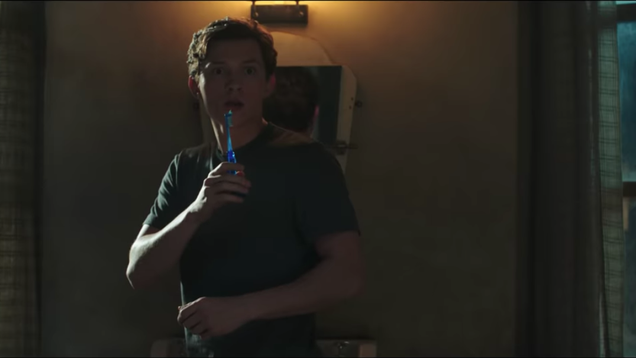 As one might expect, it didn't take long for Marvel's most devoted to dissect the Spider-Man: Far From Home trailer frame by frame. The Easter Eggs are abundant—Peter still uses Uncle Ben's old luggage!—and so are the theories, with a number of fans asking whether or not the movie takes place before the events of …

Read more...



RELATED ARTICLES
Here's hoping they can … make it work.


Their claims and demands are not new.
While NBCUniversal CEO Steve Burke went on to call Megyn Kelly a "huge talent," he told Variety that giving her the third hour of the "Today" show was a mistake.


HBO's "True Detective" made its long-awaited return Sunday night  -…
Tim Showalter, known as Strand of Oaks, announced a new album titled Eraserland and dropped the vulnerable new track "Weird Ways...

RELATED ARTICLES
Send your ravens!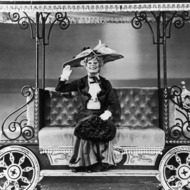 Carol Channing, the Broadway legend best known for big personality, smoky belt, and dedication to the musical Hello, Dolly!, is dead at 97. The New York Times confirmed the news, writing that Channing died at her home in Rancho Mirage, California, Tuesday morning and that she had suffered two strokes ... More »

RELATED ARTICLES
British Prime Minister Theresa May told her senior ministers she would respond quickly to Tuesday's evening's vote in parliament on her proposed Brexit deal, her spokesman said. Asked by reporters if she would quit if, as widely expected, she lost the vote, the spokesman said May was determined to deliver the will of public and take Britain out of the EU.


The new solo show is now playing at the Minetta Lane Theatre.
What the cast and creative team of the live broadcast have re-discovered in the musical.
Freeform has put into development National Parker, a half-hour comedy from Splitting Up Together starJenna Fischer, actress-writer Alexandra Henrikson (Maniac) and Warner Horizon Scripted Television. Written by Henrikson, in National Parker, when social media-obsessed Parker Adams' world comes crashing down after a breakup, she decides to put her New York City life behind her and become an adult with a real job -- as a national park ranger at Alaska's Hickberry National…



RELATED ARTICLES
Many viewers were in disbelief that two actresses had to share the spotlight at the prestigious awards ceremony.



RELATED ARTICLES
Ms. Channing first drew praise for "Gentlemen Prefer Blondes" and went on to play the title role in "Hello, Dolly!" more than 4,500 times.

RELATED ARTICLES
Steven Spielberg had the Internet buzzing on Monday (Jan. 14) when he confirmed his pick for the role of Maria in the West Side Story ...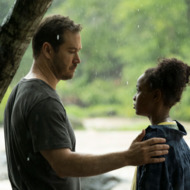 "My name is Amy Belafonte," the young protagonist of The Passage says early in the series' first episode. "This is how the world ends." It's an attention-getting line. It's also, assuming The Passage even loosely continues to follow the plot of the novel from which it's adapted, no exaggeration — ... More »
Students arriving at some 900 campuses across the Los Angeles Unified School District (LAUSD) were met by their teachers carrying laminated picket signs in the city's first teachers' strike in three decades. "It's an existential battle for the future of public education," teacher Mike Finn told Reuters outside John Marshall High School in the Los Angeles neighborhood of Los Feliz. Officials for the LAUSD, which serves mostly working-class families who would lack child care if classes were canceled, kept schools open, staffed by administrators and substitute teachers.


Newcomer Rachel Zegler will take on the role of Maria, starring opposite Ansel Elgort in the Steven Spielberg adaptation.
Without "Surviving R. Kelly" to contend with on Friday night,…
Steven Spielberg's West Side Story remake has found its Maria. High school student Rachel Zegler, who responded to the production's open...
Potential season 8 spoilers ahead

RELATED ARTICLES
After Alfonso Cuarón's movie cleaned up at the Critics' Choice Awards, what stands in the way of a best picture win?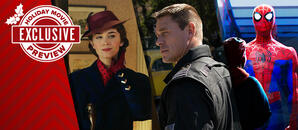 From the colorful and whimsical to the big, bold and daring, this holiday season promises a whole bunch of new movies guaranteed to entertain in a multitude of ways. The 2018 Fandango Holiday Movie Preview is now here, featuring over 20 upcoming titles arriving in theaters between right now and the end of the year. Whether you're craving more dynamic superhero stories or more dramatic Oscar contenders, we have your complete guide right here. Click here for our full Holiday Movie Preview...

Read More

Read Comments