The final night of American Idol auditions has arrived, and so it's time for the producers to trot the last of the multi-talents, jokesters, be...

RELATED ARTICLES
White House counsellor Kellyanne Conway on Monday dismissed concerns publicly voiced by her husband, lawyer George Conway, that President Donald Trump's mental condition is deteriorating and should be of concern to his Cabinet. George Conway has been a persistent conservative critic of Mr Trump's policies and actions, frequently taking to Twitter to question whether the president is operating within the Constitution and other accepted boundaries.


A Bay Area woman accused of taking part in the college admissions scandal made her first court appearance in Boston. USC says it is reviewing students who could be involved.



RELATED ARTICLES
Starring John Larroquette and Will Swenson, the new play from director Jerry Zaks bowed at Lincoln Center Theater.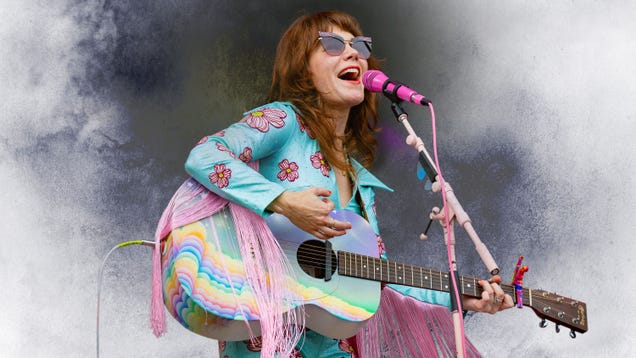 Jenny Lewis has been making music for more than 20 years, on her own and with bands like Rilo Kiley and Nice As Fuck. But she's never recorded anything quite like On The Line. Her fourth solo album and first since 2014's The Voyager sounds humongous: rafter-raising vocals, pianos that seem to ring out endlessly, and,…

Read more...


Final broadcast primetime live same-day ratings for Sunday, March…
DEIR AL-ZOR PROVINCE, Syria (Reuters) - U.S.-backed Syrian forces said they were close to defeating Islamic State in its final scrap of territory at Baghouz in eastern Syria after seizing an encampment from the jihadists on Tuesday, though the battle was not over yet. Hardened militant fighters holed up in the encampment had been mounting a last-stand defense of the Baghouz enclave, all that is left of Islamic State's self-proclaimed "caliphate" that once spanned a third of both Syria and Iraq. "This is not a victory announcement, but a significant progress in the fight against Daesh," said Mustafa Bali, a media official with the U.S.-backed Syrian Democratic Forces (SDF) on Twitter, using an Arabic acronym for Islamic State.


The Late Show's trip to New Zealand this week has been canceled following the Christchurch terrorist attack.  Host Stephen Colbert...
The bodies of six of the Christchurch massacre victims have been released to their families, New Zealand police said Tuesday, but they warned only a fraction of the 50 people killed had been fully identified, with the delay angering anguished relatives. Muslims whose loved ones were gunned down by an Australian white supremacist at two mosques last Friday have had their grief compounded by the failure of the authorities to return bodies to families in time for a speedy burial, as required under Islamic custom. Police in Christchurch said only 12 of the 50 victims had been identified, and appeared to warn next of kin to brace for further delays.


Following the terrorist attack that left 50 people dead, Stephen Colbert felt compelled to cancel a secret trip to New Zealand to film "The Late Show."


The ACC Tournament title game took the no. 1 spot…
Disney Theatrical Productions announced the international plans in the week of the stage adaptation's first anniversary on Broadway.
The star plays a hit-packed, 31-song setlist in New York.
For the best-selling author of thrillers, buying a spooky old Victorian seemed a little too on the nose. But he did it anyway.
In "Zora and Langston," Yuval Taylor revisits the relationship that laid much of the groundwork for black American literature in the 20th century.
CHRISTCHURCH, New Zealand (AP) — She wonders now if that moment was a prophecy, if her brother somehow knew it was the last time they'd see each other. Or maybe he was just teasing her, like he always did. But whatever the whole thing meant, Aya al-Umari likes to believe it was her brother's way of saying goodbye.


Nikki Griffin is both a bibliophile and a vigilante private eye in this debut thriller by S.A. Lelchuk.         
The Swiss artists Jojakim Cortis and Adrian Sonderegger recreate famous historical photos in their studio, to remind us we shouldn't always believe what we see.
"After a terrorist act, to condemn the extremist ideology of the terrorist should be a slam dunk," Colbert said. "On the other hand, he can't jump."
Donald Trump has targeted Joe Biden after the former vice president made a verbal slip about a potential 2020 presidential bid. At a dinner over the weekend, Mr Biden said he had "the most progressive record of anybody running." But Mr Biden hasn't announced whether he will launch a third run for the White House.


"He sought many things from his act of terror, but one was notoriety, and that is why you will never hear me mention his name," Ardern told parliament Tuesday as lawmakers paid tribute to the victims of the massacre. Ardern has won plaudits for her handling of the worst mass shooting in New Zealand's modern history, in particular the empathy she has shown to the country's Muslim community.


The play starring John Larroquette and Will Swenson plays Lincoln Center Theater's Mitzi Newhouse Theater.
Jimmy López and Nilo Cruz's work, about the experiences of immigrants, had its premiere with the Philharmonia Orchestra and Esa-Pekka Salonen.
The play starring John Larroquette and Will Swenson plays Lincoln Center Theater's Mitzi Newhouse Theater.
An intriguing area of focus in Special Counsel Robert Mueller's investigation into the Kremlin's role in the 2016 US election is a proposed Moscow real estate deal that Donald Trump pursued while running for president despite denying at the time any links to Russia. The special counsel has revealed in court filings numerous details about the project, which never came to fruition. Further information has come from Michael Cohen, Trump's former personal lawyer who was instrumental in the negotiations, in congressional testimony and in his guilty plea to a charge of lying to Congress about the project.


JACKSON, Miss. (AP) — The Latest on Democratic presidential candidate Elizabeth Warren (all times local):


Star Trek: Discovery will have to find someone new to occupy the captain's chair next season: Anson Mount, who plays Captain Christopher Pike on the CBS All Access drama, will as anticipated exit the show at season's end, our sister site Deadline confirms. Also, Rebecca Romijn, who plays Pike's shipmate Number One, will leave the […]


The stage adaptation of the Disney movie is coming to the Drury Lane Theatre in 2020.
After days of intense grieving for New Zealand's worst-ever mass shooting, attention began to turn to how the country's gun laws need to change and what warning signs might have been missed ahead of a gunman's attack on two mosques that killed 50 people. Bodies of the victims of Friday's attacks in Christchurch were being washed and prepared for burial in a Muslim ritual process, with teams of volunteers flown in from overseas to assist with the heavy workload. Prime Minister Jacinda Ardern said her Cabinet had made in-principle decisions on changes to gun laws which she would announce next Monday, saying now was the time to act on tightening access to firearms.


Kevin Tsujihara has resigned as the head of Warner Bros as one of Hollywood's most powerful studios investigates a report that he improperly helped an actress obtain roles at the studio.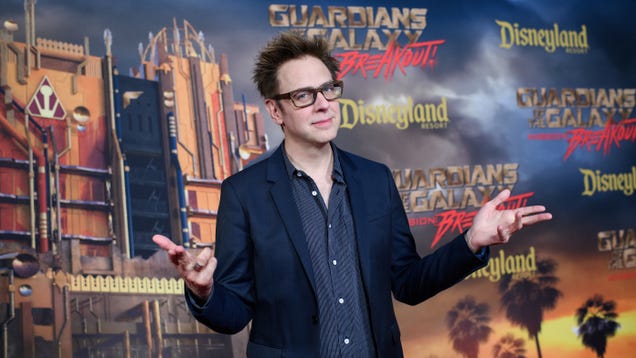 It may seem silly to pit Marvel movies and DC movies against each other, since they're all comic book movies and the audience for one tends to be the exact same audience for the other, but we live in a world where everyone has to pick sides on everything—whether it's politics, video game consoles, or comic book…

Read more...


Kevin Tsujihara has resigned as the head of Warner Bros as one of Hollywood's most powerful studios investigates a report that he improperly helped an actress obtain roles at the studio.

RELATED ARTICLES
American Idol and 60 Minutes topped Sunday's (March 17) ratings, with Idol helping ABC to No. 1 among adults 18-49 for...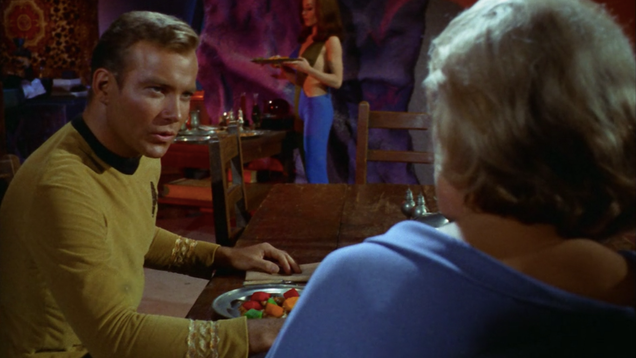 Chances are very good that if you are reading this you are a person, and most likely a person who eats. This universal human experience is explored in a recent episode of All My Relations, a podcast about indigeneity in all its complexities with hosts Matika Wilbur (Swinomish and Tulalip) and Adrienne Keene (Cherokee…

Read more...


We're just getting started, witches.


No students have been charged in the sweeping college admissions scandal, which involved bribery, test doctoring and fraud. What becomes of them?


A plotline involving Felicity Huffman's "Desperate Housewives" character seems to have eerily foreshadowed her role in the college



RELATED ARTICLES
Alex Gibney's new HBO documentary "The Inventor" is only the latest retelling of the Silicon Valley fraud that captivated the public imagination.
This week's best new book releases include Harlan Coben's new thriller "Run Away" and the provocatively titled "Save Me From Dangerous Men."         

RELATED ARTICLES
The writer-director's follow-up to "Get Out" is stunning to look at, but he overthinks himself into a corner—and takes us with him
"Deadly Class" continued to earn some considerable delayed viewing gains,…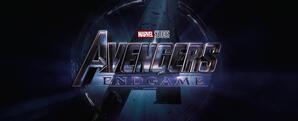 Ever since the devastating ending of Avengers: Infinity War, moviegoers have been dying to see what happens next and find out just what's become of not only half of Earth's Mightiest Heroes, but the whole Marvel Cinematic Universe. The fourth crossover tentpole of the franchise, Avengers: Endgame, will see theatrical release just under a year later, hopefully with all our questions answered.  We're just over a month away from Endgame's release, and a new trailer...

Read More

Read Comments


"Nobody's Looking at You" collects profiles, reportage and literary criticism produced between 1996 and 2018 by the famed New Yorker staff writer.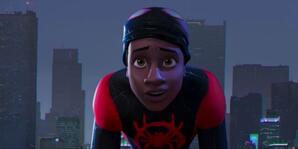 Here are a bunch of little bites to satisfy your hunger for movie culture:   Remade Trailer of the Day: What if Captain Marvel was an animated feature? Darth Blender cut together bits from old Avengers and Spider-Man cartoons featuring Captain Marvel and Nick Fury to remake the new live-action superhero movie's original trailer in a new format:   Fan Art of the Day: Speaking of different interpretations of Captain Marvel, there's a lot of fan...

Read More

Read Comments