Trump has recently ramped up his war with the network that has long been his ally, and is reportedly afraid that it isn't loyal enough.



RELATED ARTICLES
Vince Staples has shared a trailer for an "all new original series" called The Vince Staples Show, set to be released on Thursday (Aug...
George Frey/Getty ImagesA high councilor with the Church of Jesus Christ of Latter-Day Saints was removed from his position on the administration of several Salt Lake City congregations after he was accused of filming a woman in an H&M; dressing room.Steven Murdock, an affidavit alleges, presented himself as an employee and guided the young woman, Alondra Alcala, into a room to try on clothes at the Opry Mills Mall in Nashville on Tuesday. When Alcala began changing, she told officers that she saw a black object at the corner of her stall—then realized it was a phone. "I thought it was a joke," Alcala told FOX 17. "I thought it was a prank, I thought somebody was just messing with me."When Alcala emerged, Murdock reportedly came out of the next stall and tried to delete the photos. When Alcala moved to call police, Murdock's wife allegedly stepped in to try and settle the issue "peacefully" without alerting authorities, The Tennessean reported. "I was kind of cornering him, kind of grabbing his arms, and I did watch him delete photos of me on his phone," said Alcala. "Thankfully I was able to slap it out of his hand and take it and run out."Police arrested Murdock on a misdemeanor charge of unlawful photography, and he was later released from jail the following morning on a $1,000 bond, according to The Tennessean. "Unfortunately, I felt disgusted with myself. I felt like what did I do wrong, what if I wouldn't have done this, or wouldn't have worn this," Alcala said. "I did feel violated, I
The stage and screen actor celebrates his birthday August 20.
"Live PD" maintained its dominance over the Saturday cable ratings…

RELATED ARTICLES
The production, co-written with David Martin, opened on Broadway August 20, 1957.
Brett Baier stands by Fox News polling data and defends the network's news division following Trump's recent criticism.


All aboard the Soul Train to Broadway. Tony-nominated producer Matthew Weaver (Rock of Ages) acquired the stage rights to adapt the iconic TV...
BET's FINDING digital series returns with another jam-packed list of guests slated for season 2. Billboard learned on Tuesday (Aug. 20) that the...
The United States has removed nearly 2.7 million barrels of Iranian oil from global markets as a result of Washington's decision to reimpose sanctions on all purchases of Iran's crude, U.S. Secretary of State Mike Pompeo said on Tuesday. In an interview with MSNBC, Pompeo said the U.S. government was confident it could continue with its strategy. The United States reimposed sanctions on Iran in November after pulling out of a 2015 nuclear accord between Tehran and six world powers.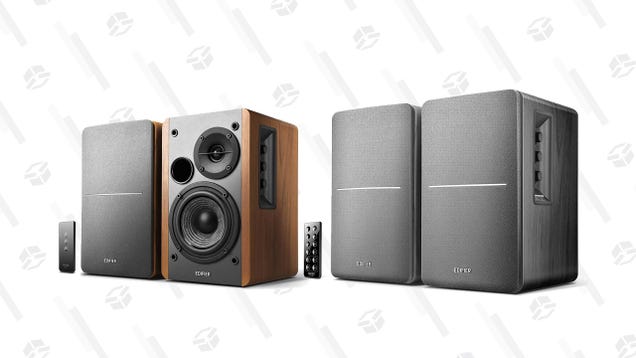 Edifier R1280T | $70 | Amazon
Edifier R1280DB | $104 | Amazon

Read more...


Athens has received no request from the Iranian tanker Adrian Darya to dock in Greece, Merchant Marine Minister Ioannis Plakiotakis said Tuesday after a maritime tracker gave the ship's "reported destination" as the Greek port of Kalamata. "There is officially no request concerning the arrival of the Iranian tanker in a Greek port," Plakiotakis told Greek media. "We are following its progress and are working with the Greek foreign minister," he said.


In a tiny building in a cramped narrow lane in Kashmir's main city of Srinagar, Mohammad Saleem and his family feel cut off from the world and trapped in their home as an Indian military lockdown enters its third week. The security measures have exacted a toll on the valley's children, who are going stir-crazy from the isolation and lack of communication with friends. Indian authorities re-opened schools in some parts of Kashmir on Monday, but classrooms were largely empty with parents keeping their children at home.


A new HBO series on the killing of a Palestinian youth after three Israeli teens were murdered in a deadly summer five years ago is stirring up painful memories for bereaved families on both sides of the conflict.
In "Savage Appetites," the journalist Rachel Monroe investigates a peculiarly female attraction to murder cases.

RELATED ARTICLES
In "How to Be an Antiracist," the scholar Ibram X. Kendi scrutinizes himself and the rest of us for lessons on how to eradicate the scourge of racism.
Chris Harrison said, "Your safety is of the utmost importance to us, we have a zero-tolerance policy."


The two YouTube stars take on the roles of Dawn and Ogie.
Thematically underdeveloped yet pleasingly creepy, Issa López's dark fairy tale follows a band of children orphaned by a Mexican drug war.
Michael S. Roth's "Safe Enough Spaces" and Andrew Kronman's "The Assault on American Excellence" differ on the battles roiling universities.
Alix Nathan's novel "The Warlow Experiment" is based on a true story about an 18th-century Englishman's test of the ability to survive absolute solitude.
Catch the season finale of Ryan Murphy's ballroom drama on FX, and Arturo Castro's sketch comedy series on Comedy Central.
Bring yourselves back online: HBO has partnered with interactive content studio Survios to launch a new virtual reality game based on "Westworld" that "inserts players into a meticulously crafted world of adventure, danger and fantasy."Set during the events of the second season of Jonathan Nolan and Lisa Joy's sci-fi series, "Westworld Awakening" is described by HBO as "a narrative-driven, single-player stealth exploration experience played from the perspective of Kate - a host within the Mesa facility who has suddenly attained self-awareness and must undergo a journey of self-discovery to understand exactly what that means. To survive a dangerous underworld where no one and nothing is what it seems, you must take matters into your own hands and, using a QA (Quality Assurance) tablet, manipulate the world around you."The description continues: "As you navigate Delos' labyrinthine laboratories and offices, you will encounter iconic scenes and settings from 'Westworld,' solve puzzles and interact with (and manipulate) other hosts. But you can't get too complacent: Hank, a relentless serial killer host who has stalked 'Westworld' for generations, awakened alongside you and is now in constant pursuit, forcing you to react quickly even as you venture further into the unknown. To escape, you must plunge into the secret past of Westworld and overcome an entire world designed to destroy and enslave you."Also Read: 'Westworld' Season 3 to Premiere in First Half of 2020, Dea
The Friday cable ratings were subjected to a fairly quiet…
After reaching tens of thousands of fans on their first-ever North American tour earlier this year, TWICE will get even closer with their followers...
There was a clear leader in the cable live 7…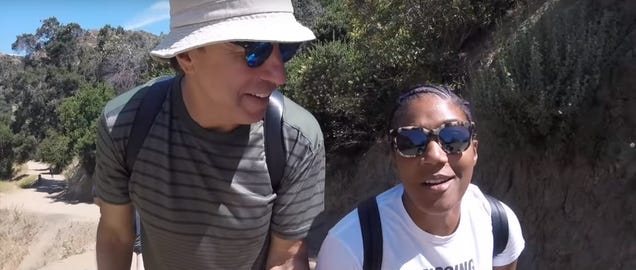 You may be part of the strange camp that has found authentic joy in doing things outdoors, but some of us require a little incentive. For instance, we think trudging up a mountain would be way more tolerable with Lisa Kudrow at our side, dishing about her Phoebe Buffay days. Comedian Kevin Nealon has found a surefire…

Read more...


The two step into the Sara Bareilles musical as Dawn and Ogie.
She collaborated with her husband, Harvey, on "It Happened in the Catskills" and other histories told in the voices of the people who were there.
The "All New Original Series" arrives this Thursday, August 22


People with the condition are angered after Olaf Falafel's gag won an award following a public vote.

RELATED ARTICLES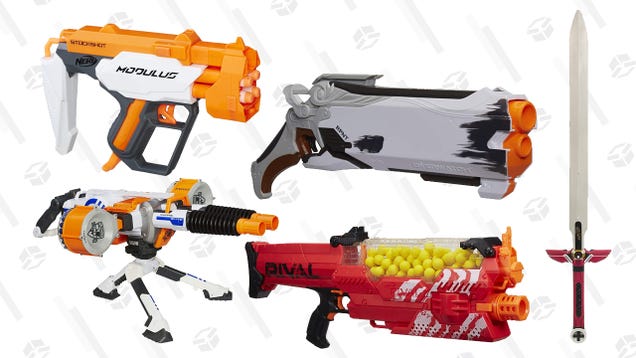 Nerf Gold Box | Amazon

Read more...


Amazon's Emmy-winning series returns to the steaming service this December.

RELATED ARTICLES
As fake and illegitimate texts proliferate online, books are becoming a form of misinformation. The author of "1984" would not be surprised.
He wrote prolifically, with a focus on the Yankees, while teaching at Dartmouth and collaborating with his wife on New York oral histories.