Israeli Prime Minister Benjamin Netanyahu and his main challenger Benny Gantz awaited results from the country's general election on Wednesday after exit polls showed them locked in a tight race, leaving the country in suspense. "In the coming days, we will enter into negotiations to establish a strong Zionist government and to prevent a dangerous anti-Zionist government," he told supporters at a post-election rally in Tel Aviv.


The new musical comedy will begin performances October 8 at Theatre at St. Clements
"I came here to find myself. But I found myself in you," said Demi Burnett

RELATED ARTICLES
In July, Harris was tied with Elizabeth Warren and Joe Biden for first place in the state.


(Bloomberg) -- U.S. President Donald Trump ordered tighter sanctions on Iran days after strikes on Saudi Arabia's biggest oil installation rattled energy markets and raised the specter of a slide toward regional war."I have just instructed the Secretary of the Treasury to substantially increase Sanctions on the country of Iran!" Trump said in tweet.Trump didn't say what the new measures may involve. The U.S. has already imposed sweeping sanctions on much of Iran's economy -- especially its oil sales -- since exiting the landmark 2015 nuclear deal last year in an effort to curtail Tehran's regional influence and military capabilities. Tightening U.S. penalties have battered the Iranian currency, driving up prices and causing shortages. Iran is gradually scaling back its commitments under the deal and has said it won't reopen talks without sanctions relief.The confrontation has sporadically convulsed the Gulf, with the strikes on oil tankers, an American drone and a key pipeline pushing the region to the brink of open conflict. Saturday's attack on the heart of the Saudi oil industry drove tensions to new heights.Trump's announcement comes hours before Saudi Arabia unveils what it says is evidence of Iran's involvement in the attack, which shook crude markets and slashed output at OPEC's largest producer. U.S. Secretary of State Michael Pompeo is also due to arrive in the kingdom on Wednesday.While Trump hasn't directly blamed Iran for the attacks, Pompeo has, and U.S. officials have said the location of the dama
Jim Carter and Kevin Doyle answer Playbill's burning questions about the epilogue to the hit British drama and their days onstage.Plus, how a production of Guys and Dolls led to Jim Carter's 36-year marriage to Imelda Staunton.
The YouTube star Lilly Singh helms a new late-night show on NBC. And "American Horror Story" returns on FX.
"I believe songwriting is a gift from God," George Strait said upon accepting the president's keystone award at Tuesday's...
President Donald Trump rarely passes up the chance to throw a sharp elbow at left-leaning California, but he showed Tuesday he's more than happy to cash in there with a lunch-dinner-breakfast-lunch fundraising blitz expected to scoop up $15 million from wealthy Republicans in two days. "There's not been a president in living history that is as unpopular in the state of California as Trump," said Mike Madrid, a GOP political consultant who is an outspoken Trump critic. With protesters not far away, Trump kicked off his moneymaking Tuesday with a $3 million Bay Area luncheon, to be followed by a $5 million Beverly Hills dinner at the home of real estate developer Geoffrey Palmer.


The stage adaptation of the '80s film officially opened at the Dominion Theatre September 17.
The production, starring Zachary Sayle, Jessica Vosk, and more, opens in Atlanta September 18.
As the presenter retires from the BBC's Today programme, politicians reflect on his tough interviews.

RELATED ARTICLES
When President Trump arrived in California Tuesday, Democrats saw his arrival as a platform for protest, but there's another reason his visit should concern them.


Voices of Service use music to light the way for many soldiers suffering with PTSD. During the finale of America's Got Talent on Tuesday night,...

RELATED ARTICLES
Climate change activist Greta Thunberg has addressed a UN summit, sailed across the Atlantic rather than fly, and been nominated for the Nobel Peace Prize -- and she is only 16 years old.


The MCC Theater production, directed by Thomas Kail, begins previews September 18.
Jerry Mitchell directs and choreographs the musical at Atlanta's Alliance Theatre.
When the Taliban puts a bounty on Afghan director Hassan Fazili's head, he is forced to flee the country with his wife and two young daughters. Capturing the family's uncertain journey firsthand, Fazili documents their harrowing trek across numerous borders revealing the danger and uncertainty facing refugees seeking asylum juxtaposed with the unbreakable love shared amongst the family on the run.Rated: Not RatedRelease Date: Sep 18, 2019
Philadelphia-based pop-punk group Grayscale debuts at No. 13 on Billboard's Emerging Artists chart (dated Sept. 21), thanks to the band'...
The Hunters Point Community Library is one of the finest public buildings New York has produced this century. But it cost more than $40 million, took a decade and almost died.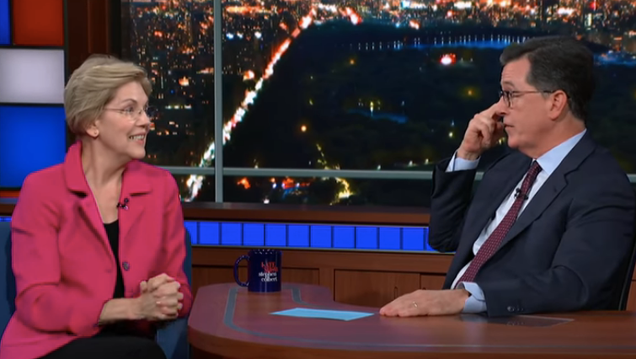 It's campaign season everybody, in that it's still more than an entire goddamned year until Election Day. That means that the ever-so-slowly narrowing field of Democrats jostling to be the one to hurl Donald Trump into the Potomac (politically speaking) will be on every television show with a working microphone and…

Read more...



RELATED ARTICLES
Once again, it was the NFL at the top of…

RELATED ARTICLES
Seinfeld and The Big Bang Theory follow Friends and The Office in sealing huge streaming deals.

RELATED ARTICLES
(Bloomberg) -- Israel's election do-over looked set to produce a dramatic deadlock between legally embattled Prime Minister Benjamin Netanyahu and his political opponents, with no clear sign who will form the country's next government.The lack of a decisive victory would be a stunning setback for Israel's longest-serving leader, who gambled on a revote to strengthen his political hand -- and possibly keep himself out of jail -- after a disappointing result in April. It would also thrust Israel into further political turmoil and drag out policy paralysis at a time when diplomatic and regional security challenges are mounting.Netanyahu's nationalist Likud and former military chief Benny Gantz's centrist Blue and White are running neck and neck, the exit polls indicated. But each would need to bring in governing partners, and neither has the support of 61 of parliament's 120 lawmakers, the polls showed. The political horsetrading will be hot and heavy in the coming days as Netanyahu, who is battling corruption charges, and Gantz each try to line up the most support. There's also pressure to yoke their parties in a national unity government, a move that might require Netanyahu to step aside -- or be forced out.While the exit surveys suggest Netanyahu, popularly known as Bibi, may lose his grip on power, it's too early to eulogize him. Netanyahu is known as "the magician" for his deft political maneuvering, and he's likely to try to peel off some backing from the opposing center-left camp."The results here are
Demi Burnett and Kristian Haggerty's love story on "Bachelor in Paradise" was handled with nuance and authenticity, two words that run counter to the show's reputation.
The David Mamet play will begin previews in March 2020.
It was a relatively uneventful night in the Sunday cable…
Broadcast primetime live same-day ratings for Monday, September 16,…
The world premiere of Matt Williams' new psychodrama begins performances at the Lucille Lortel October 15.
The TV series produced by the US e-commerce giant has been tipped to be the most expensive ever made.

RELATED ARTICLES
It was a steady week in the late-night ratings for…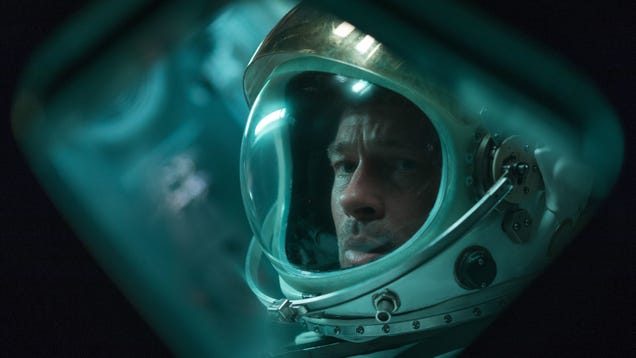 When we go to space, how much of our baggage will we bring with us? The question hangs over James Gray's Ad Astra, a mesmerizing sci-fi drama that takes us to a future where humanity has started to colonize the solar system and the stars have begun to lose some of their luster. There are Applebee's and souvenir stands…

Read more...


The 10th annual CMT Artists of the Year is fast approaching and Carrie Underwood, Kane Brown, Luke Combs, Dan Shay and Thomas Rhett will be...
The star and writer-director James Gray concoct a cerebral sci-fi film about fathers and sons that's absolutely enthralling
The Detroit Youth Choir has touched hearts each and every time they've appeared on America's Got Talent. An early round proved so...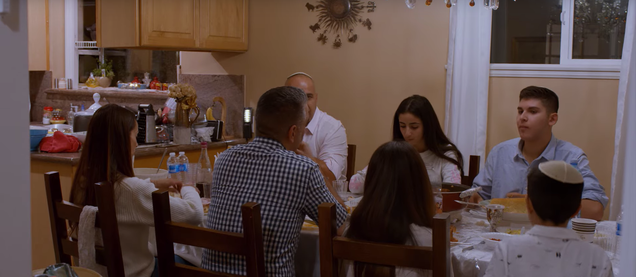 Today, Netflix released a trailer for Living Undocumented, a new documentary series about eight undocumented immigrant families living in the United States. According to a press release, the idea is to use their stories—which range from "harrowing to hopeful"—to "illuminate and humanize the complex U.S. immigration…

Read more...


One morning last week in Boston, Victor Furtado woke up to a mailman's knock. He was handed a little unmarked package. "I opened it up...
Prime Minister Benjamin Netanyahu's main election challenger, centrist party chief Benny Gantz, said on Wednesday it appeared from exit polls that the Israeli leader was defeated but that only official results would tell. Gantz, a former general, stopped short of an outright claim of victory.


The musical adaptation of The Devil Wears Prada — Lauren Weisberger's best-selling novel that was turned into a hit 2006 film...
A new Netflix series is set entirely in a police interrogation room.
Mary Wilson returned to TV with her debut on ABC's Dancing With the Stars on Monday night for the show's season 28 premiere. She and her...

RELATED ARTICLES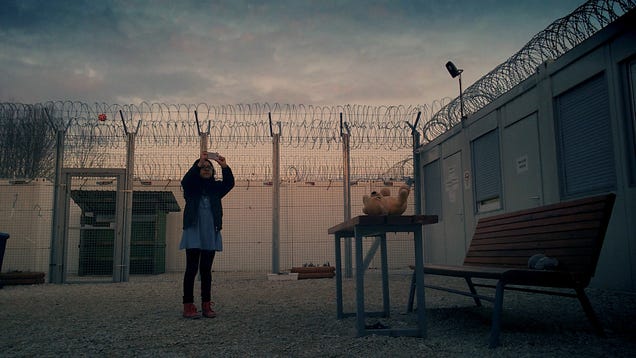 Over the past few years, the plight of political refugees has been a divisive social issue in nations around the globe, with some of our more nationalist, rabble-rousing leaders downplaying the complicated circumstances that force families to flee their homelands, and instead suggesting that anyone moving from a…

Read more...



RELATED ARTICLES
"Sunday Night Football" and a live 2020 Democratic Candidates Debate…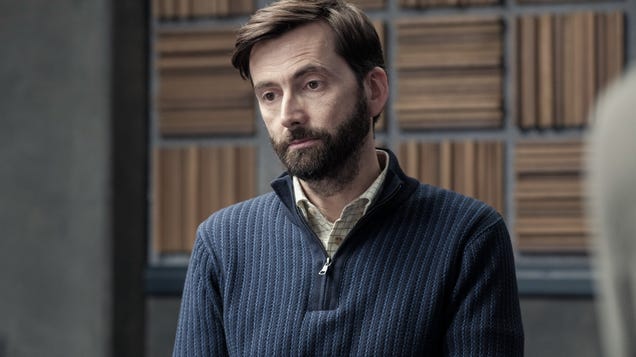 Congratulations to Netflix: After over seven years of commissioning original series, it finally got around to creating its own Law & Order. This isn't intended as a slam on its new international production, Criminal, but rather a compliment. The long-running NBC procedural didn't run for 20 seasons, and launch…

Read more...


Netflix will put human faces to the immigration debate with a documentary series called Living Undocumented. The series, which premieres...
MUMBAI — U2 will perform its first-ever concert in India on Dec. 15, closing the 2019 leg of its The Joshua Tree tour in Mumbai. In so doing,...

RELATED ARTICLES
Plus, read an excerpt from an unearthed grant application by the Rent writer himself.
Bill McKibben will be the curator of the festival, dedicated to fostering French-American intellectual exchange, which this year focuses on the environment.
Krysta Rodriguez, Andy Mientus, Nikki M. James, and more came out to celebrate September 16.
"My First Black Boyfriend," an essay collection by the comedian and filmmaker, is coming out next year.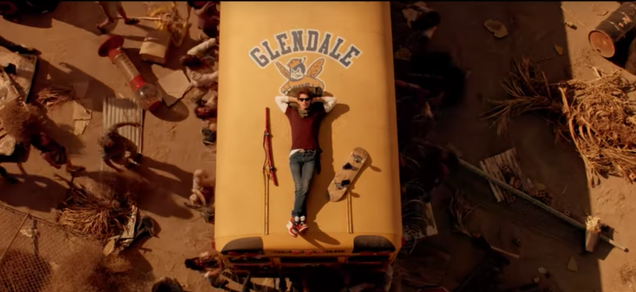 Sure, to many teens, high school can include many events that seem like the end of the world—like gym class, pep rallies, and turnabout dances—but in the upcoming Netflix series Daybreak, Armageddon is also on the class schedule. As Netflix describes it, "In this post-apocalyptic, genre-bending series, the city of…

Read more...


The American Theatre Wing Gala features the work of Jonathan Larson Grant recipients.
While the candidates seeking the Democratic Presidential nomination battled it…
In his novel "Gun Island," Amitav Ghosh challenges readers to deploy all their powers, rational and magical, to confront the demons of climate change.
The Saturday cable ratings were, once again, dominated by live…
Final broadcast primetime live same-day ratings for Monday, September…
Somewhere, over the next few years, a movie of Wicked will finally be made. Universal Pictures has long held the rights for an adaptation of the hit Broadway show, which itself is based on the popular novel of the same name that revises the story and characters from The Wizard of Oz. The studio has set a few different release dates throughout this decade, but now the screen version is aiming for a late 2021 opening.  That gives Universal a couple years to still finalize the details and get the movie into production, but in the meantime here's everything we know about Wicked: What is the movie about? Wicked is a prequel to The Wizard of Oz (L. Frank Baum's original book and the popular 1939 movie) focused on the origin of Elphaba, the Wicked Witch of the West...
Read More