The director was responsible for movies such as Romeo and Juliet and several operas at the Metropolitan Opera House, including its most produced work ever: La Bohème.

RELATED ARTICLES
His sumptuous, realistic style suited a classic "Romeo and Juliet" film and productions of "La Traviata" and "La Bohème."

RELATED ARTICLES
An off-duty Los Angeles police officer among three people injured during a shooting inside a Costco Wholesale, killing one person, discharged his firearm inside the store, authorities said Saturday. Corona Police officer Tobias Kouroubacalis said Saturday he could not confirm if there was more than one shooter and said no one was in custody following the shooting that prompted a stampede of frightened shoppers to flee the store east of Los Angeles and seek cover inside. The man involved in the argument was killed, Corona police Lt. Jeff Edwards said.



RELATED ARTICLES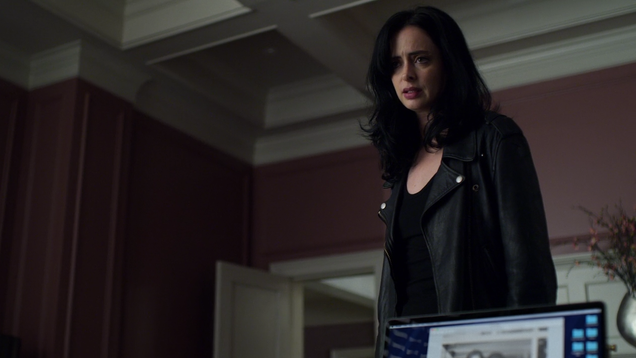 For most of its runtime, "A.K.A Sorry Face" feels like a season finale. Erik's kidnapping provides a high-stakes time clock. Jessica and Trish use their investigative skills to track him down and burst in just in time to save his life. It takes Jessica and Trish teaming up to take down Sallinger. They turn him over to…

Read more...


Saudi Crown Prince Mohammed bin Salman accused rival Iran of attacks on two oil tankers in a vital Gulf shipping channel, adding he "won't hesitate" to tackle any threats to the kingdom, according to excerpts of an interview published on Sunday. "The Iranian regime did not respect the presence of the Japanese prime minister as a guest in Tehran and responded to his (diplomatic) efforts by attacking two tankers, one of which was Japanese," Prince Mohammed told pan-Arab daily Asharq al-Awsat, referring to the attacks in the Gulf of Oman on Thursday. "We do not want a war in the region... But we won't hesitate to deal with any threat to our people, our sovereignty, our territorial integrity and our vital interests," he added.


A plane skidded off the runway at Newark Airport, causing major delays, the FAA confirmed.



RELATED ARTICLES
This past week, two oil tankers in the Gulf of Oman were crippled with explosions that have set the region on edge and sparked concerns that the United States and Iran could soon engage in a bloody war with massive international ramifications.With little information made public, the Trump administration has begun making the case for a potential conflict, blaming Iran and pointing to a grainy video as proof of its culpability. In response, Iran has pushed back, saying the American accusation that it is involved in the gulf incidents is "not only not funny ... but alarming and worrisome". And, throughout it all, international leaders have been mobilised to try and quell the rising drumbeat of war.Meanwhile, worlds away from the Middle East, congresswoman Tulsi Gabbard has been framing her presidential candidacy on avoiding this type of sabre rattling. While some of her better-known Democratic rivals have focused on healthcare or climate change as the number one concern, the army veteran has instead cited nuclear war and US regime-change policy as the number one threat to the the country she hopes to lead.That position has pit the Hawaiian against a foreign policy orthodoxy that has reigned supreme in Washington for decades - and is not making her friends among an elite that benefits from an annual defence budget that tops over $700bn (£560bn)."I think you need to look at t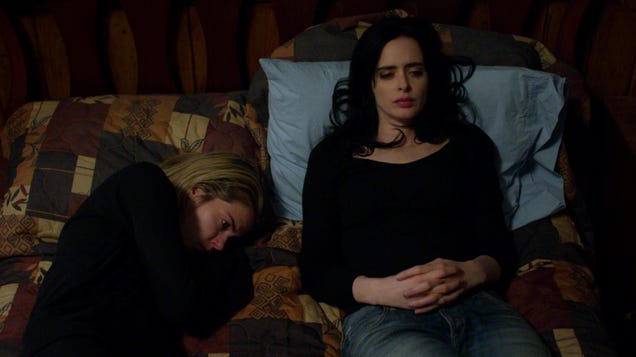 The good news about "A.K.A I Did Something Today" is that Jessica very much feels like herself anything. She's once again faced with an impossible, impossibly frustrating scenario, but she approaches it with intelligence, empathy, and ruthless practicality, rather than the one-note petulance that…

Read more...


Defense chief says attack was not just 'US situation', as UK joins Washington in accusing Iran and Saudi Arabia calls for 'rapid' response An oil tanker is seen after it was attacked at the Gulf of Oman this week. Photograph: HANDOUT/Reuters The US is hoping to "build international consensus" around what officials claim is Iran's responsibility for damaging two oil tankers in the Gulf of Oman, as UK officials joined the US in formally accusing Iran of carrying out the attacks. The efforts come after the US released grainy surveillance footage of an alleged Iran Revolutionary Guard patrol boat, with men who appear to remove a magnetic limpet mine on the hull of one of the ships. The acting defense secretary, Patrick Shanahan, said the US was looking to "build international consensus to this international problem" on Friday. The attack was not only a "US situation", Shanahan said. He listed several other countries that operated vessels in the waters. "When you look at the situation, a Norwegian ship, Japanese ship, Kingdom of Saudi Arabia, UAE," Shanahan said, referring to attacks a few weeks prior. Oil prices have risen 3.4% following the attack, which came in the Strait of Hormuz, a critical shipping channel for international oil supplies. Insurance for ship operators in the area jumped 10%. Saudi Arabia, one of the world's largest oil producers, also uses the Strait. On Saturday, the Saudi energy minister, Khalid al-Falih, said "there must be a rapid and decisive response t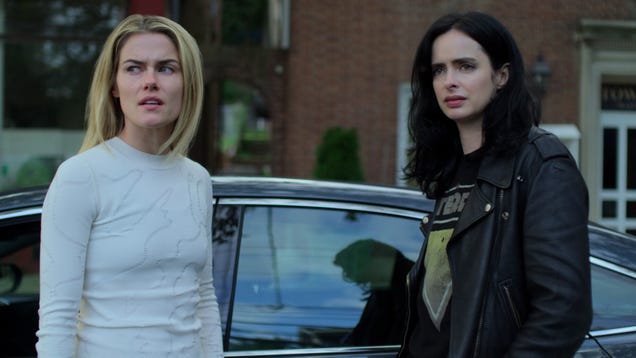 In our flawed criminal justice system, there's unfortunately often a factor that's more important than guilt or innocence: Narratives. How you spin a story, including how you spin it in the publicity around a case, can be as important as hard evidence. "A.K.A The Double Half-Wappinger" is all about…

Read more...


Taylor Swift promised there will be "a lot going on" in the music video for "You Need to Calm Down," and she's setting...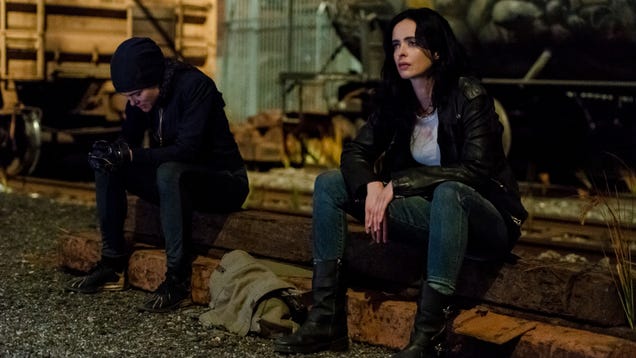 Gregory Sallinger has a law degree. That's about all the justification we're given for why Jessica is adamant about treating his case differently than pretty much every other case we've ever seen her handle. Just a few episodes ago, she was pinning Andrew Brandt with a car to get him to admit to…

Read more...


Hong Kong is bracing for another mass rally Sunday as public anger seethes following unprecedented clashes between protesters and police over a controversial extradition law, despite a climbdown by the city's embattled leader. The international finance hub was rocked by the worst political violence since its 1997 handover to China on Wednesday as tens of thousands of protesters were dispersed by riot police firing tear gas and rubber bullets. Lam stopped short of committing to permanently scrapping the proposal and the concession was swiftly rejected by protest leaders, who called on her to resign, permanently shelve the bill and apologise for police tactics.


Ari Fleischer says the press secretary's job is to first and foremost represent the president.


Final broadcast primetime live same-day ratings for Thursday, June…

RELATED ARTICLES
In an interview, the longtime Disney Channel star discusses her "scary" move into explicit, provocative television.

RELATED ARTICLES
Six new paperbacks to check out this week.
Little Mix are back with their first new music since 2018's LM5. "Bounce Back" is a high-energy, 80's reminiscent tune...
Several hundred fans showed up in between rainstorms to hear an earnest talk with some of the biggest names in music on Thursday night in New York....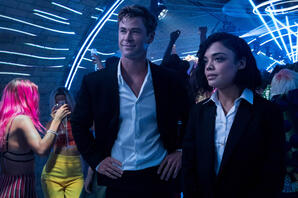 Here are a bunch of little bites to satisfy your hunger for movie culture:   Promotional Prank of the Day: To help promote the new Men in Black sequel, Men in Black: International, Sony partnered with Lexus for an effects-driven prank. Watch as hapless potential car buyers meet a Lexus dealer revealed to be an alien operating a human suit similar to the creatures seen in the hit sci-fi movie franchise:   Cosplay of the Day: Don't forget folks, when a...

Read More

Read Comments


Mark Ronson has been around famous musicians and actors for most of his life. Growing up in the limelight, he doesn't really get star-struck, but...
The Jonas Brothers will sing in a bilingual, Spanish-English track for the first time as featured artists on Sebastian Yatra's "Runaway,...

RELATED ARTICLES
The director Nisha Ganatra narrates a scene from the comedy.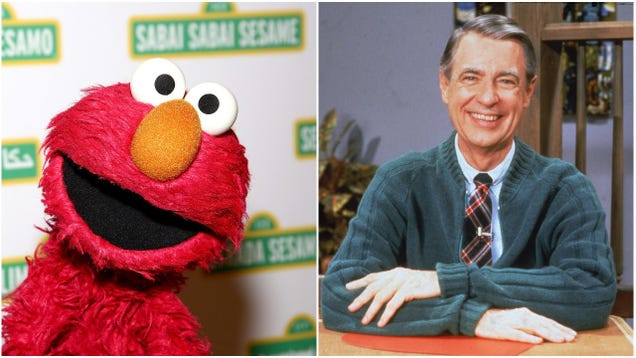 Today in "We're not crying, you're crying" news: Here is a picture of Elmo from Sesame Street, gazing lovingly at a sweater worn by late and beloved children's entertainer/educator Fred Rogers, in a manner that suggests that the little felt goofball has finally learned the true nature and finality of death.

Read more...


He was an uncontainable writer (novelist, essayist, biographer and more), started magazines with Bellow and died almost a year ago, to little public notice.
BTS performed their first North American stadium tour with two shows apiece at Pasadena's Rose Bowl (May 4-5), Chicago's Soldier Field (...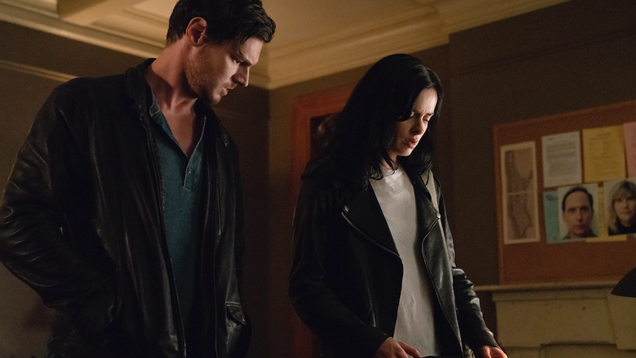 As someone who avoids watching trailers or reading too much about these Marvel Netflix shows ahead of their debuts, I was feeling smugly confident that Erik would turn out to be this season's Big Bad. A charismatic man hitting it off with Jessica immediately set off all my mental red flags. But unless there's another…

Read more...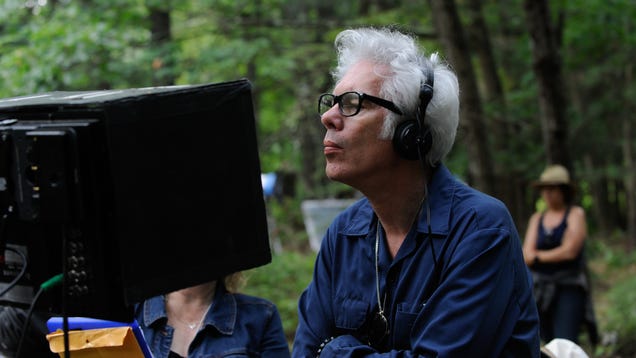 Although it does have its defenders, indie-film legend Jim Jarmusch's new zom-com The Dead Don't Die has unfortunately been declared D.O.A. with many critics—only 52% of them gave the film a positive review, according to review aggregator Rotten Tomatoes. Take The A.V. Club's A.A. Dowd, who saw the movie at its world…

Read more...


Returning to the role he originated nearly 50 years ago, the 76-year-old actor considers its disorienting impact on his life.
The Tony- and Grammy-winning Pose and Kinky Boots star's new track is available to stream and as a digital download.
Irina Shayk looked unfazed on the runway amid rumors that she and Bradley Cooper have broken up.


A candid conversation with the legendary indie filmmaker about his new zombie apocalypse movie, how to quit smoking the easy(ish) way and more
Final broadcast primetime live same-day ratings for Monday, June…
Disney's live-action adaptations of their animated classics are serious business. Even this year's Christopher Robin quietly grossed almost $200 million worldwide. There are many more to come, including four features arriving in 2019 alone: Dumbo, Aladdin, The Lion King and Lady and the Tramp, the last of which hits the new streaming service Disney later in the year.  Aladdin is sure to be huge, as the 1992 animated version is considered a favorite among all Disney's classics, not just those from the modern era. And if we weren't sure of this beforehand, we definitely guarantee massive success now that the studio has unveiled another widely talked-about teaser for the movie, this one featuring a blue-skinned Will Smith as the iconic Genie. Watch it down...
Read More