The Netflix series' first official trailer dropped August 19 ahead of its September 27 debut.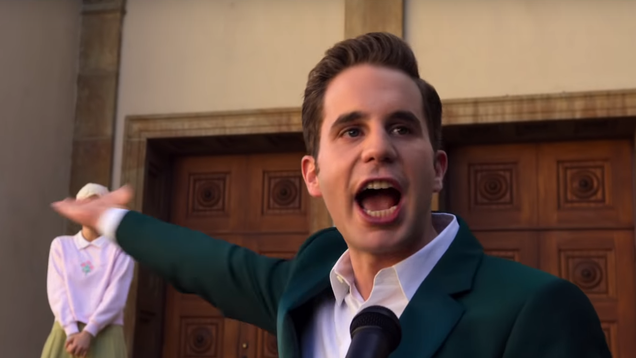 The only possible way for the current presidential race could be more dramatic would be if Ryan Murphy were producing it himself. While that may not be possible (or maybe so?), he is giving Netflix subscribers a glimpse of what a Murphy-esque race for a highly coveted office could look like in the trailer for his…

Read more...



RELATED ARTICLES
A federal civil rights lawsuit was filed on Sunday against a Texas school district and three officials after they took disciplinary action for a student's haircut, court documents say.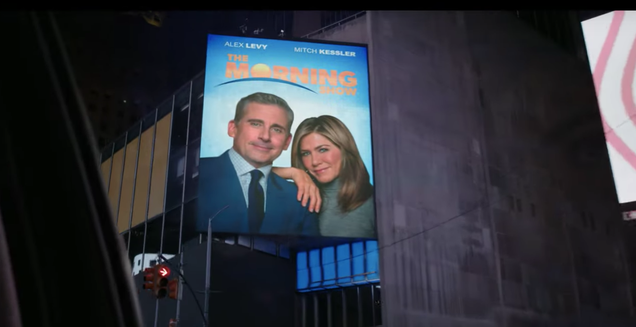 Last week, we heard from the stars of The Morning Show; this week, we finally get to see what Jennifer Aniston, Reese Witherspoon, and Steve Carell look like when they're speaking those lines of integrity-rich dialogue. The trailer for the Kerry Ehrin-written, Mimi Leder-directed Apple TV series—which still doesn't…

Read more...



RELATED ARTICLES
Police officers who led a handcuffed African American man down a street with a rope on horseback will not be subjected to a criminal probe in the state, despite widespread outrage after images of the incident were shared online.The decision was announced on Friday by the Texas Rangers, who said in a statement that an initial investigation found "nothing that warranted a criminal investigation".The Galveston Police Department officers were seen riding horseback on 3 August, with 43-year-old Donald Neely being led with a rope clipped to his handcuffs.The officers, identified as P Brosch and A Smith, had arrested Mr Neely on a misdemeanour criminal trespassing charge."What they did was real inhumane," Neely's brother, Andy Neely, told local TV station KPRC. "They treated my brother as if he was a dog."Despite the decision by the Texas Rangers, the incident drew outrage, and forced Galveston Police chief Vernon L Hale to issue an apology, saying his officers had caused the man an "unnecessary embarrassment".Mr Hale then asked the Galveston County Sheriff's Office and the Texas Ranger Division to investigate the incident.But, in a statement, the Texas Rangers said that they had discussed the issue with the Galveston County District Attorney's office, and they had determined the officers "had not violated the law"."My officers did not have any malicious intent at the time of the arrest, but we have immediately changed the policy to prevent the use of this technique and will review all m
The musical, with a trailblazing creative team, is planning a Broadway premiere in 2021 in celebration of the series' 50th anniversary.

RELATED ARTICLES
The production, inspired by the long-running television dance show, is aiming for a 2021 premiere.
Former Colorado Gov. John Hickenlooper's exit from presidential race means other candidates have an opportunity to win over his supporters.


(Bloomberg) -- Turkey fired the elected mayors of three major Kurdish-dominated cities in the country's southeast and detained more than 400 people in a crackdown as it prepares to push a Syrian Kurdish militia away from its border.The mayors of Diyarbakir, Mardin and Van were removed Monday for their alleged ties to the PKK, an autonomy-seeking Kurdish group classified as a terrorist organization by Turkey, the U.S. and the European Union. Police used water cannons to disperse hundreds of Kurdish protesters outside the mayor's office in Diyarbakir, according to footage by Arti TV.While Turkish authorities have in the past evicted Kurdish officials at times of heightened political tension at home, this time the moves were seen as linked to a long-promised military operation in northern Syria.President Recep Tayyip Erdogan has vowed to carve out a frontier buffer zone that will be off-limits to the Syrian YPG militia, which authorities say has links to the PKK. The seizure of three Turkish municipalities with a population of about 3.7 million people where the PKK traditionally enjoys strong backing aims to prevent any support for the militants.But it also renewed accusations that Erdogan and his nationalist allies are damaging Turkey's democracy by attacking the pro-Kurdish HDP after it swept back to office in ballots in the southeast and helped Turkey's main opposition party to win mayoral races in the capital and the nation's commercial hub."All political parties and society should react to this coup aga
Sudan's deposed military ruler Omar al-Bashir has admitted to receiving $90 million in cash from Saudi royals, an investigator told a Khartoum court on Monday. Police Brigadier Ahmed Ali said at the opening of Bashir's corruption trial, which an AFP correspondent attended, that the former president told him that the latest payment was "delivered by some of Mohammed bin Salman's envoys". Bashir, whose military Islamist regime ruled Sudan for 30 years, arrived at the Judicial and Legal Science Institute where the trial is taking place in a huge military convoy.


The European Commission said on Monday that the EU was ready for a no-deal Brexit and that Britain would suffer most under such a scenario. Speaking at a regular daily briefing, Commission spokeswoman Natasha Bertaud said a no-deal UK exit would never be the EU's preferred scenario, adding that the Brussels-based executive saw no need for additional contingency preparations at this stage.


As fake and illegitimate texts proliferate online, books are becoming a form of misinformation. The author of "1984" would not be surprised.
The former congressman has put $24m of his own cash into an increasingly quixotic presidential run - and he's ploughing on despite a near total lack of supportJohn Delaney speaks at the Wing Ding fundraiser in Clear Lake, Iowa. What Delaney lacks in support, he makes up for in optimism. Photograph: Brian Cahn/Zuma/Rex/ShutterstockJohn Delaney has poured a staggering $24m of his own money into running for president. He has been campaigning for the White House for more than two years, and in that time has held more than 200 events in Iowa.On one recent Thursday morning, these efforts translated into a grand total of 11 people coming out to see Delaney, at a campaign event in the small town of Algona, in the north of the state.The former Maryland congressman, former businessman and formerly much wealthier candidate is one of a slew of long-shot candidates for the Democratic nomination. In a crowded, historically diverse field, Delaney is part of a group of white, middle-aged men who are forging ahead with their increasingly quixotic presidential campaigns in spite of a collective lack of support.Delaney strode into Miller's Sports Bar & Grill, one of a chain of bars across Iowa, just after 10am. One of his team had taped a couple of Delaney 2020 campaign posters to a wall in the back of the bar, and a sign-up list was on a table. The crowd, all silver haired apart from a thirtysomething man who walked in late, were sitting patiently at four different tables.Clad in the off-duty politici
Stream Danny McBride's new comedy series on HBO platforms. Or catch "Wall-E" on Freeform.
A culinary pun from Swedish comedian Olaf Falafel takes the prize for top gag at the Edinburgh festival.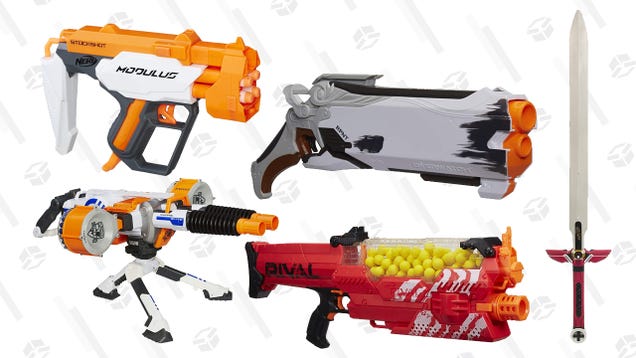 Nerf Gold Box | Amazon

Read more...


A new anime version of the early 80s cartoon and toy franchise is heading for the streaming service.
A Palmetto man has come forward to tell authorities he may have been the one involved in the fatal hit-and-run that killed a 13-year-old boy and a 47-year-old man walking along U.S. 19 early Sunday.


In the years before Syria's war the boatmakers of Arwad used to sell their wooden vessels along the Mediterranean coast down to Lebanon and up to Turkey, but the trade has withered. The tiny island is one of the few places in Syria physically untouched by eight years of conflict, its only direct brush with war being the distant boom and sight of smoke from an explosion on the mainland in 2016. While other areas suffered terrible shelling, air strikes and gun battles, or were subjected to car bombs and suicide attacks, life in Arwad has quietly continued.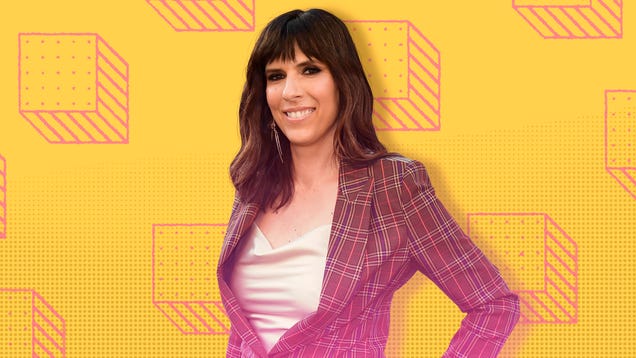 The Righteous Gemstones reteams Danny McBride with frequent collaborator Jody Hill and increasingly frequent collaborator Edi Patterson, whose live-wire performance in Vice Principals threatened to steal the show right from under the leads' noses. A Groundlings Main Company member, Patterson has been writing and…

Read more...


An Iranian tanker sailed through the Mediterranean towards Greece on Monday after it was released from detention off Gibraltar, and Tehran said that any at U.S. move to seize the vessel again would have "heavy consequences". The Grace 1, renamed the Adrian Darya 1, left anchorage off Gibraltar about 11 p.m. (2100 GMT) on Sunday.



RELATED ARTICLES
Kevin Smith is bringing back He-Man as an animated series on Netflix


The Iranian tanker caught in a standoff between Tehran and the West was sailing to Greece on Monday after leaving Gibraltar, shipping data showed, hours after the British territory rejected a U.S. request to detain the vessel further. British Royal Marines seized the tanker near Gibraltar in July on suspicion it was carrying oil to Syria, a close ally of Iran, in violation of European Union sanctions. The Grace 1, renamed the Adrian Darya 1, left anchorage off Gibraltar around 11 p.m. (2100 GMT).


Kate Upton said, "We're sick of seeing the same body types, you have to be body inclusive now."


Inside the president's feud with Tom Barrack.


Even after Hurricane Katrina ended her political career and as cancer ate away her strength, former Louisiana Gov. Kathleen Blanco still described her life as "charmed." With strength in her faith and her family, the state's first elected female governor time and again refused to wallow in disappointment or disaster. Blanco called it an "honor and blessing" to lead Louisiana through the fury and destruction of Katrina. A pioneering woman in Louisiana politics, Blanco died Sunday in hospice care in Lafayette.


A documentary on an eccentric magician premieres on Hulu, and a behind-the-scenes look at the entertainer JoJo Siwa appears on Nickelodeon.
The musical, featuring a 20-foot-high, 2,000-pound, puppeteer-operated gorilla as its star, opened last fall.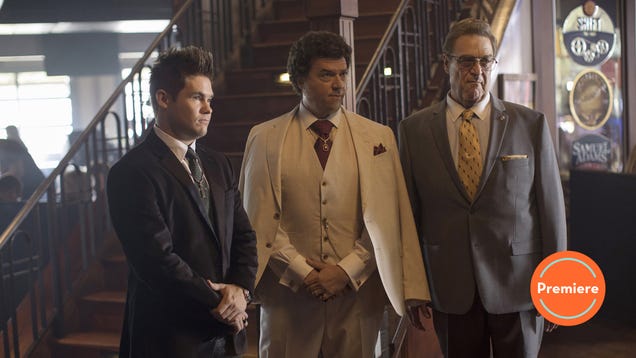 The previous work from the team of Danny McBride and Jody Hill is perhaps best known for just how divisive it is. The comedy, pitch-black with no punches pulled, attempts a tonal high-wire act; balancing the anger and cruelty of its characters with more purposefully human moments, which isn't for everyone. Eastbound &…

Read more...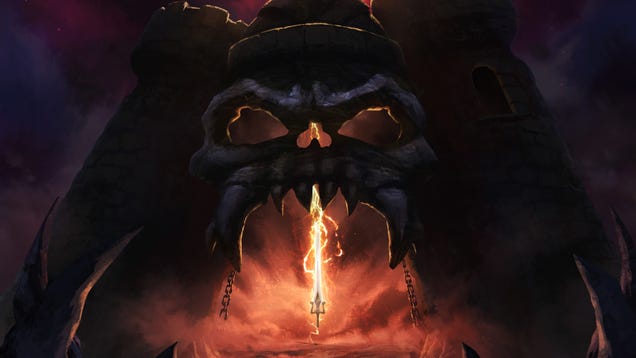 As announced today at the Power-Con convention in California, Kevin Smith is making a new He-Man cartoon for Netflix. Unlike the excellent She-Ra, which it will presumably be totally unrelated to (the original series was a spin-off of the He-Man show), this one won't be some kind of cool new take on the property,…

Read more...


See The Boy Meets World Cast Reunite — Again!


Secret British government documents have warned of serious disruptions across the country in the event that the U.K. leaves the European Union without a trade deal on Oct. 31, according to a report. The Sunday Times newspaper published what it said was what the British government expects in the case of a sudden, "no-deal" Brexit. Although the grim scenarios reportedly outlined in the government documents have long been floated by academics and economists, they've been repeatedly dismissed as scaremongering by Brexit proponents.


Officials said the plane's pilot radioed in that he needed to land but then communication with the pilot was lost; the plane was found in a wooded area a short time later.


The far-right Proud Boys claimed success and vowed monthly protests in Portland after an 'End Domestic Terrorism' rally in Oregon's largest city.


Former Louisiana Gov. Kathleen Babineaux Blanco, who became the state's first female elected governor only to see her political career derailed by the devastation of Hurricane Katrina, has died. After struggling for years with cancer, Blanco died Sunday in hospice care in Lafayette. Please pray for God's peace to carry us through the coming days and months of sorrow as we mourn her absence from our lives," Blanco's family said in a statement released by Gov. John Bel Edwards' office.


The R-rated movie about foul-mouthed 12-year-olds was No. 1 with about $21 million, the year's largest opening total for an original comedy.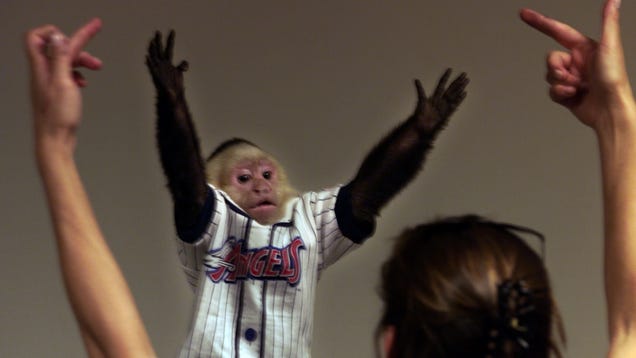 It's one of those weird truths of the history of television production that one of the biggest TV shows of all time—a network-saving miracle that dominated the haircuts and conversations of an entire nation for the better part of a decade—devoted a vast and unfathomable amount of its early run time to the antics of a…

Read more...


The latest from the producers Seth Rogen and Evan Goldberg involves three 12-year-olds playing at being superbad.
'Once Upon a Time...in Hollywood' is a strong contender for Tarantino's best movie (until it isn't) — and its Spirit of '69 mojo gives us a peek into its creator's mind circa 2019

RELATED ARTICLES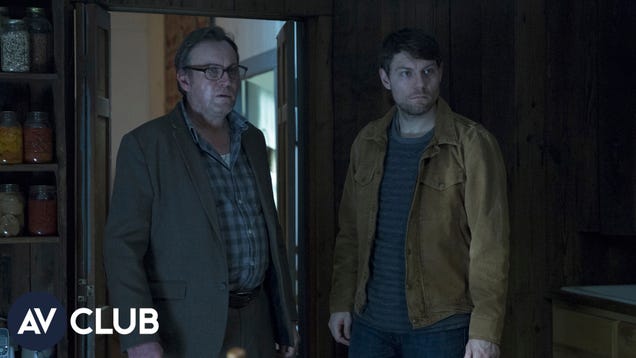 After a two-year hiatus, supernatural horror series Outcast finally brings its second season to the U.S. (it already aired in the U.K.) this Friday. Created by The Walking Dead's Robert Kirkman, Outcast centers around Kyle Barnes, a young father who's been plagued by demonic possession for his entire life, and the…

Read more...